Mon Lapin in the Top 10 restaurants in Canada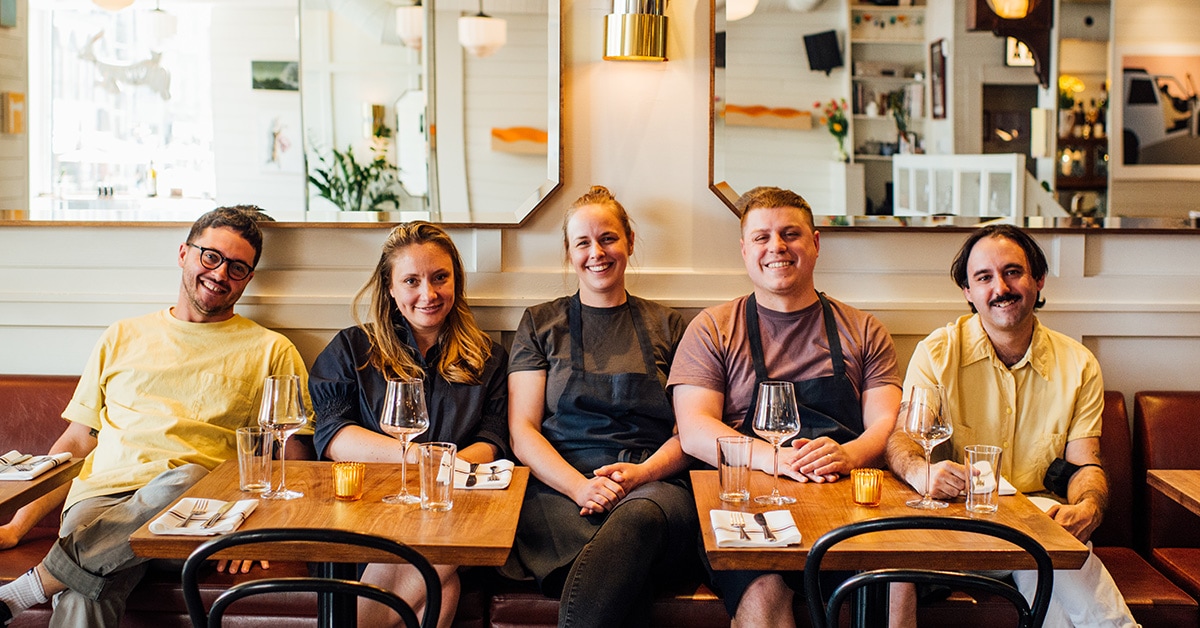 Montreal's Mon Lapin restaurant has climbed to 6th place on the annual Canada's 100 Best list, whose winners were announced Monday evening in Toronto. Several Quebec addresses, including Beba, Monarque, L'Express, Le Mousso, Montréal Plaza and Joe Beef also earned prominent positions on the prestigious list.
After a special edition in 2021 highlighting the addresses that were transformed during the pandemic, the competition has returned to its regular programming. For this first post-pandemic edition, however, the panel of judges has slightly revised its criteria, focusing more on the quality and diversity of the culinary offer, rather than on the dining experience (service, décor, wine list).
Vancouver's Published on Main takes top honours this year, bumping Toronto's Alo to second place, after enjoying the top spot since 2018. St. Lawrence (Vancouver), Restaurant Pearl Morissette (Jordan Station, Ontario) and Langdon Hall (Cambridge, Ontario) complete the top five.
New faces and notable absences
Pichai (45), Gia (69), Mastard (81) and Paloma (85) all made notable entries on the list, while Normand Laprise's Toqué! restaurant was notably absent, probably due to its extended closure until November 2021. Beau Mont, the new address of the renowned chef, came in at 84th place.
The shockwaves of David McMillan's departure are still being felt: Joe Beef, ranked third in 2020, plummets to 26th, while Vin Papillon drops from 23rd to 52nd.
Emma Cardarelli and Ryan Gray score a hat trick with three restaurants – Nora Gray (58), Gia (69) and Elena (91) – on the list.
Quebec City is also doing well in the top 100 this year. La Tanière, under chef François-Emmanuel Nicol, took 67th place, while Battuto and Arvi were 88th and 97th, respectively. Les Fougères, in Chelsea, ranks 77th.
Here is the list of the 27 Quebec addresses that made the list:
To see the complete list of winners: Canada's 100 Best – Best Restaurants of 2022
Written by Mikael Lebleu
Photography by Alison Slattery