Arte & Farina: A taste of Italy in the heart of the Village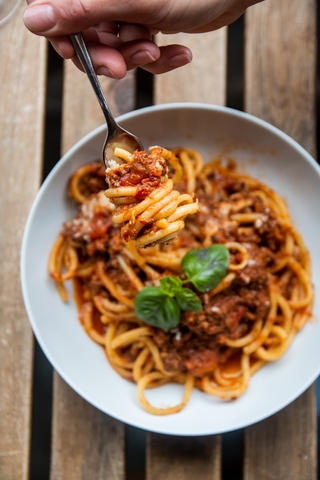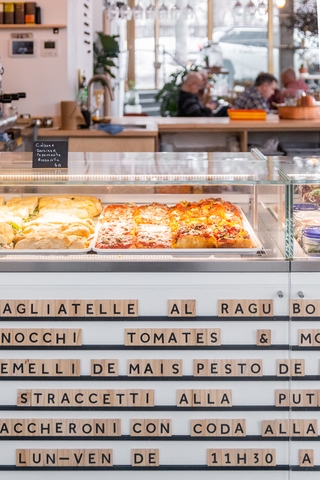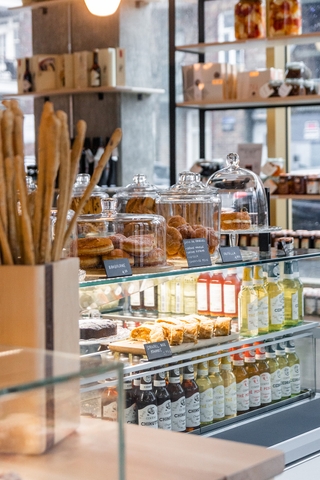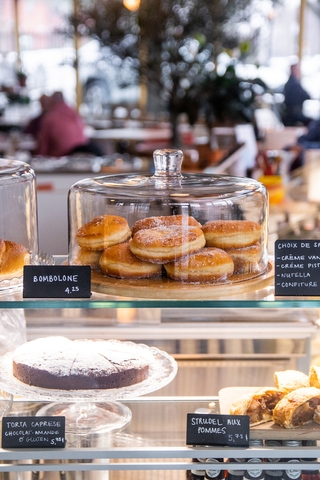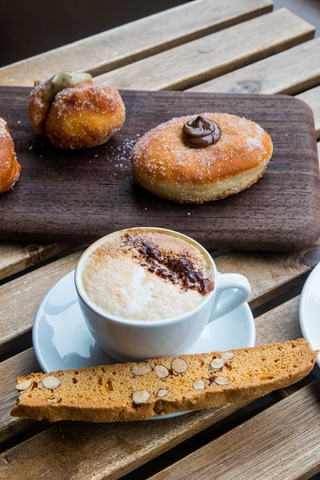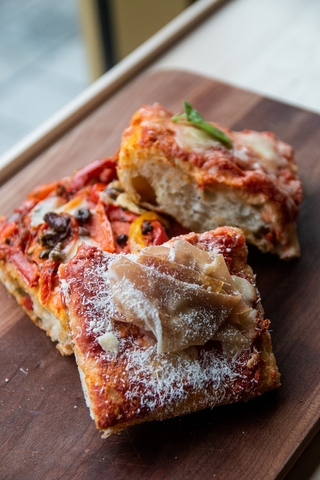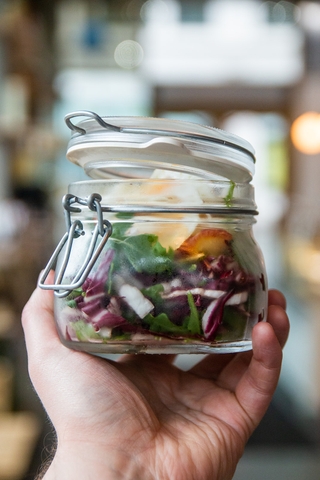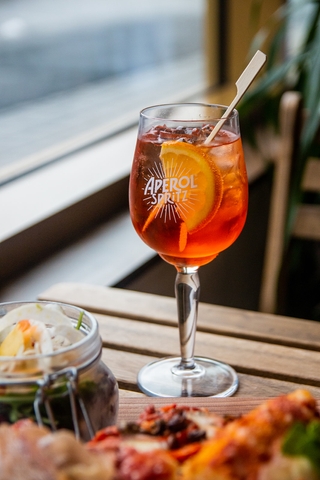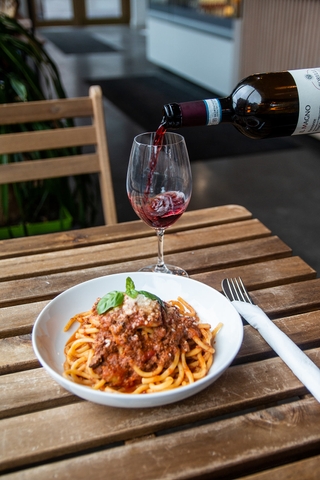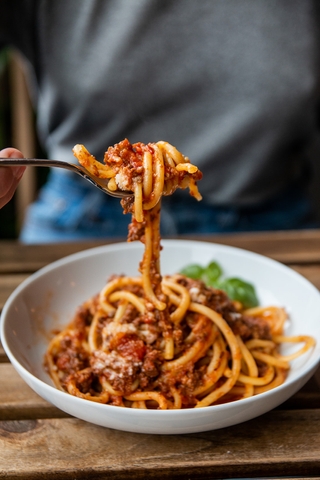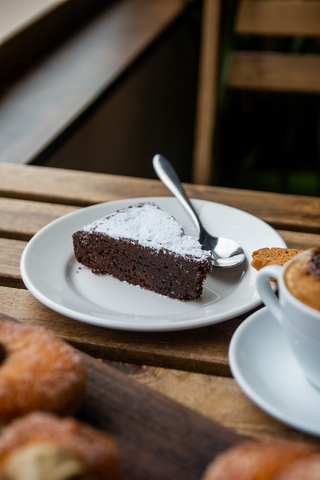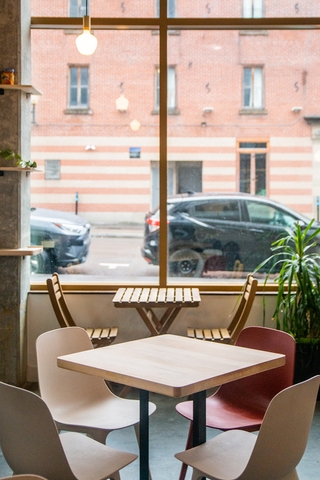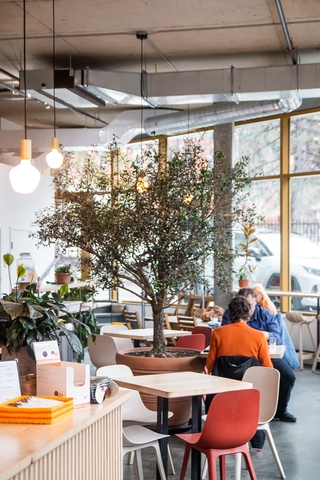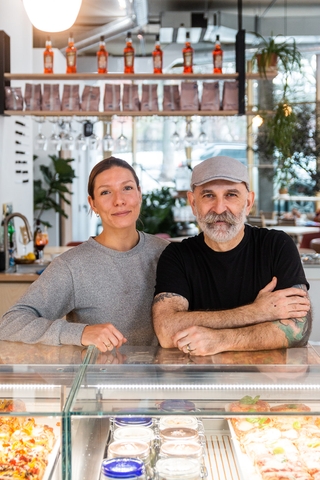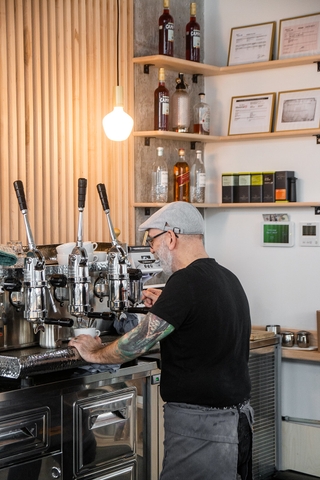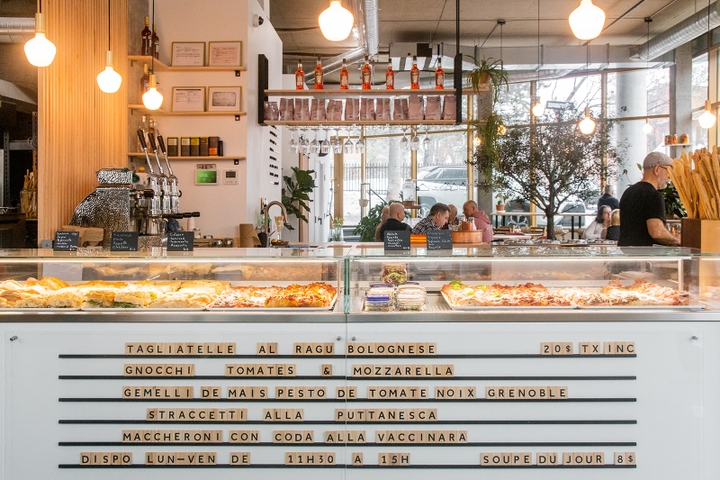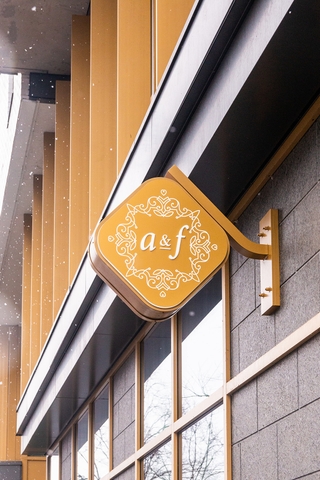 Arte & Farina

$$
Monday: 8:00 AM – 7:00 PM
Tuesday: 8:00 AM – 7:00 PM
Wednesday: 8:00 AM – 7:00 PM
Thursday: 8:00 AM – 8:00 PM
Friday: 8:00 AM – 8:00 PM
Saturday: 9:00 AM – 6:00 PM
Sunday: 9:00 AM – 6:00 PM


Owner(s) Sandro Carpene, Ivana Ménard
Chef(s) Sandro Carpene
Opened 2010
Having relocated to a magnificent new location on Sainte-Catherine Street in 2022, Arte & Farina bakery and pastry shop offers us a trip to Italy… in the heart of the Village.
In 2010, chefs Sandro Carpene and Mirko d'Agata opened their small Italian bakery and pastry shop on Ontario Street. Mirko has since left to become executive chef at the pizzerias NO.900 and Morso, but Sandro remains loyal to the post. Originally from Bassano del Grappa, in the Veneto region, the pastry chef moved to Montreal a dozen years ago, after having worked with many of the great names in gastronomy in his native Italy.
Arte & Farina quickly became known for its delicious Roman pizzas, but especially for its divine Italian pastries: bomboloni, fritelle, cornetti, zeppole and especially their delicious panettone (among the best in Montreal!).
You'll find all this – and more – in the new space, located at the corner of Sainte-Catherine and Alexandre-DeSève streets.
Tuscan sun in the Village
"Sandro used to work miracles on his little baker's table. Now that he has a production space, it's even better," says Ivana Ménard, the chef's new business partner, who joined the adventure for the move.
Opened in April 2022, the new space was designed by Sandro and Ivana, with the help of Romain, their cabinetmaker. He handcrafted the tables, counters and shelves, using maple wood from Quebec. "To break the industrial aspect of the place and bring a little warmth," explains the co-owner. The great novelty: a dining room of about thirty places where one can settle in to eat and have a drink, which was sorely lacking at the former address. When summer comes, a sunny terrace on Alexandre-DeSève Street will double the capacity.
With its high ceilings, entirely windowed on two sides, the place enjoys an abundance of natural light almost all day long. "You can come and enjoy a bit of Tuscan sunshine inside," says Ivana.
Near the entrance, the large counter filled with provisions separates the production area from the dining room. In the center of the dining room sits a large, 45-year-old olive tree, purchased from an elderly Italian man who grew it in his home for half his life. "We hope it will continue to grow. It's kind of the icon of Arte & Farina," explains Ivana.
Uncompromising Italian traditions
In the kitchen, chef Sandro Carpene and his small team work passionately to create an authentically Italian menu. "The idea is to offer a little trip to Italy, in the heart of the Village. We don't compromise on tradition," explains his partner.
In the display case, you'll find the excellent al taglio pizzas (rectangular pizzas "by the slice"), available in several variations, including the essential and always delicious margherita, as well as a selection of sandwiches on focaccia bread.
At lunchtime, fresh pasta and ready-made meals are added to the menu. Gnocchi di ricotta (fresh little clouds served with tomato sauce and fresh mozzarella) is always on the menu, as is the tagliatelle al ragù. A small selection of privately imported Italian wines, carefully chosen by Ivana, and a few classic cocktails are also served. In fact, every Saturday, they offer spritzes and homemade porchetta!
The grocery store is also well stocked with fine Italian products. In addition to the delicious creations of Arte & Farina: biscotti, grissini, dry pasta – "The best spaghetti you can find!" assures Ivana — fresh pasta and homemade sauces will soon be added to the offer.
Finally, we dare you to resist Sandro's wonderful pastries, which have made him famous since the very beginning. "I try to resist the bomboloni, but I have one every day. It's not very good for my figure," Ivana says candidly. If you want to get your hands on one of her famous panettones during the holidays or a Colomba at Easter, we strongly suggest that you reserve them online, as they tend to disappear quickly!
Italian hospitality
As soon as the warm weather returns, Sandro and Ivana will offer an aperitivo formula for happy hour: a small drink and a few bites, on the terrace or in the dining room, just like in a real Italian caffè. We can't wait to finally enjoy an affogato spritz (a spritz with a scoop of lemon sorbet, yep, you heard right!) on the terrace!
Arte & Farina is a breath of fresh air in a neighbourhood that could use it right now.
Salute!
Written by Mikael Lebleu
Photography by Alison Slattery