Café Kujira: Superb artisanal coffee in the Angus Shops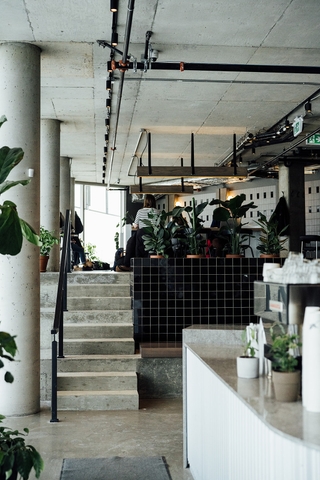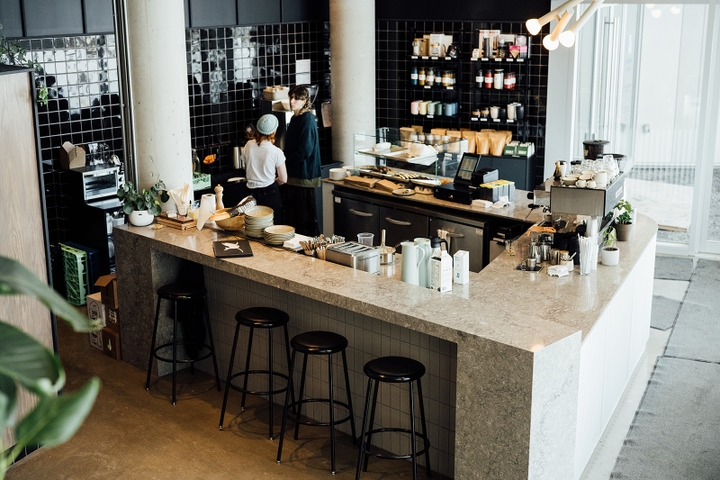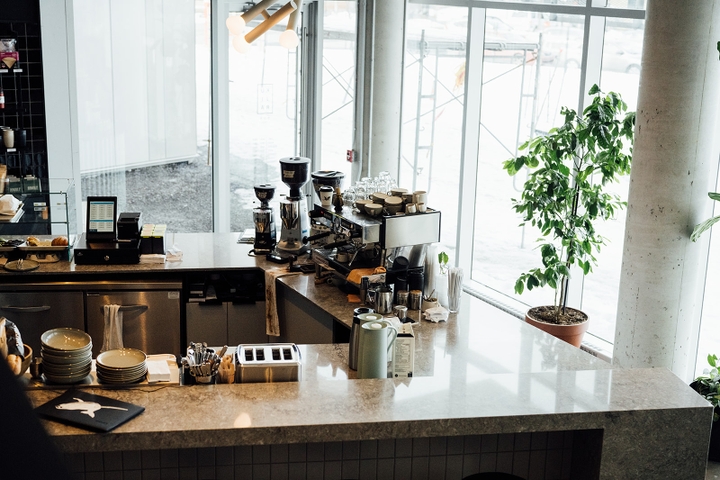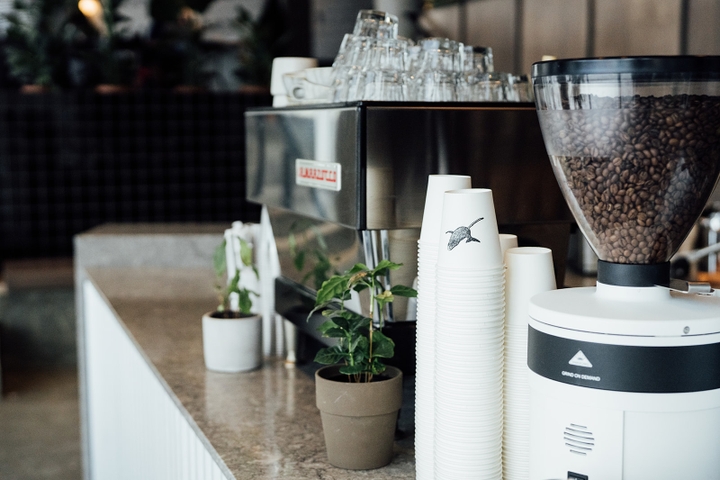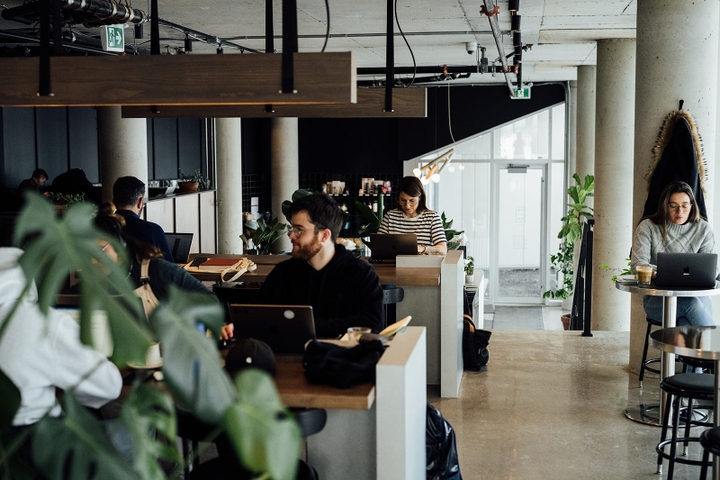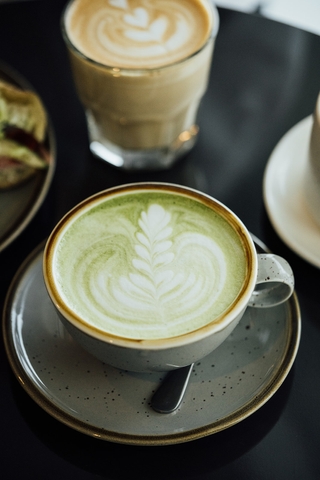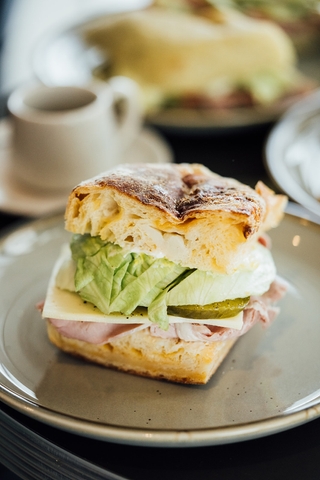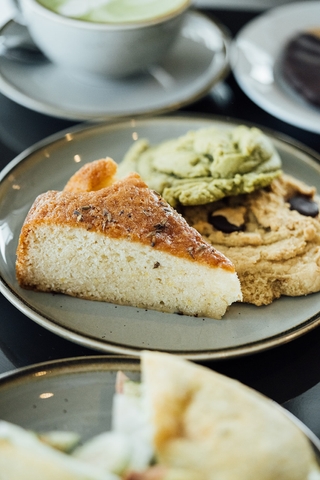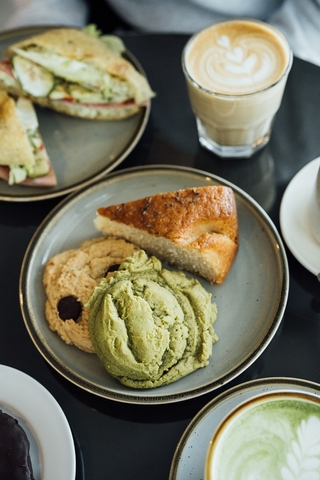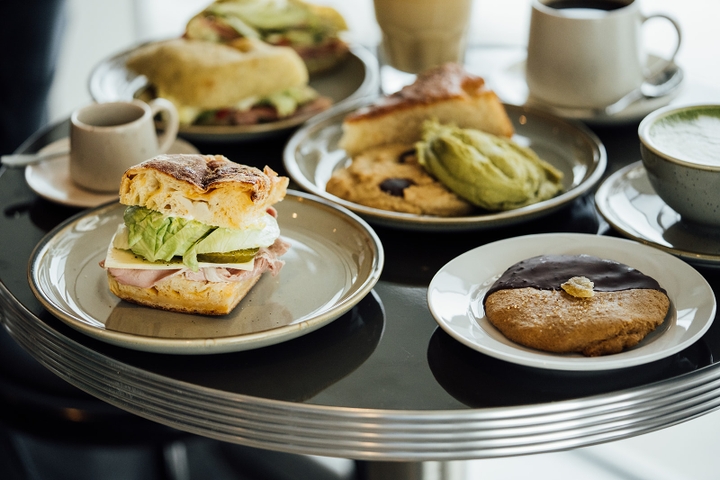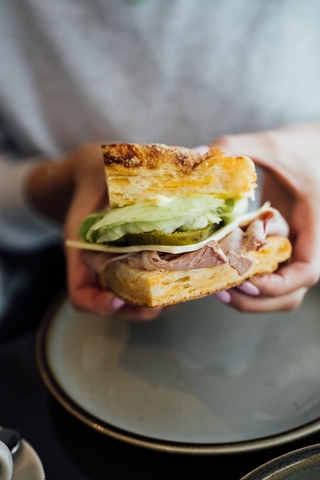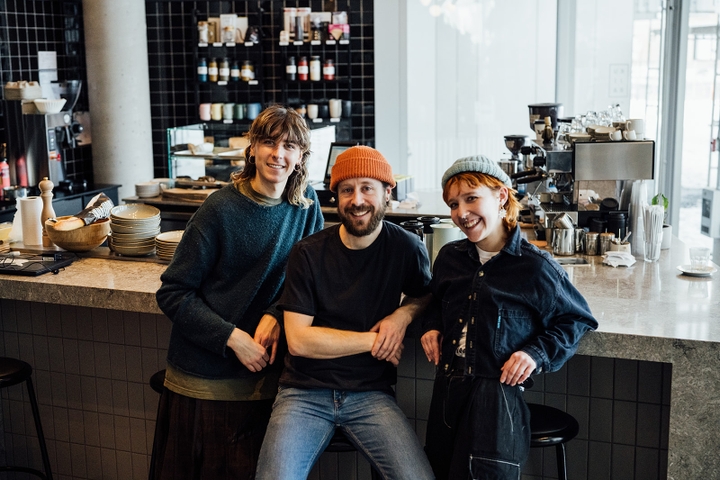 Café Kujira

Monday: 7:30 AM – 5:00 PM
Tuesday: 7:30 AM – 5:00 PM
Wednesday: 7:30 AM – 5:00 PM
Thursday: 7:30 AM – 5:00 PM
Friday: 7:30 AM – 5:00 PM
Saturday: 9:00 AM – 5:00 PM
Sunday: 9:00 AM – 5:00 PM


Owner(s) Gabriel Comtois, Maxime Verreault
Opened 2023

Accepts mastercard, visa, cash, debit
55 Seats
Calling all coffee lovers! After taking over Café Sao in the Centre-Sud, the artisanal coffee roastery Kujira is opening a second address in a magnificent location in the Technopôle Angus.
Kujira means "whale" in Japanese. The name evokes the hard work and precision found in Japanese culture: "Kujira is inspired by the precision of Japanese roasters, their attention to detail and the relaxed, unpretentious Montreal attitude," reads the roaster's website.
The two owners, Gabriel Comtois and Maxime Verreault, have made it their mission to create inclusive coffee shops where quality is never overlooked. "We strive to showcase high quality products in both coffee and food. We want to have the most inclusive, casual and unpretentious approach possible, both with our customers and our team," explains Gabriel.
A modern and industrial decor
The modern design of the bright open space is a collaboration of the architectural firms by Lemoignan and Michael Hall Architects and was realized by the contractor E2D Construction. Split on two levels, with the U-shaped counter near the entrance and about 50 seats up a flight or stairs, the space features floor-to-ceiling concrete, with touches of wood shiny black ceramics.
The atmosphere is friendly and rather calm. As there are several tables—with electrical outlets at each one—you can settle in to work or study comfortable for the day.
A passion for quality coffee
Of course, you'll find the full range of Kujira coffees on site, as well as a selection of other local roasters. Their skilled baristas will be happy to lovingly prepare a drink of your choice.
For food, they offer sandwiches made on site in the morning, priced between $10 and $13. The bread comes from Boulangerie Guillaume and the charcuterie and cheeses are from Marché des Saveurs at the Jean-Talon Market. The offer is completed by some pastries (also from Guillaume) as well as vegan pastries prepared at Café Kujira on de Lorimier Avenue. We recommend the lavender and lemon cake, it's absolutely divine!
Café Kujira is ideal for work, a study session or a quick stop. This superb café is a must in the Angus Shops!
Happy discovery!
Written by Marie-Lou Pillin
Photography by Alison Slattery