Aube Boulangerie: Irresistible new bakery in Hochelaga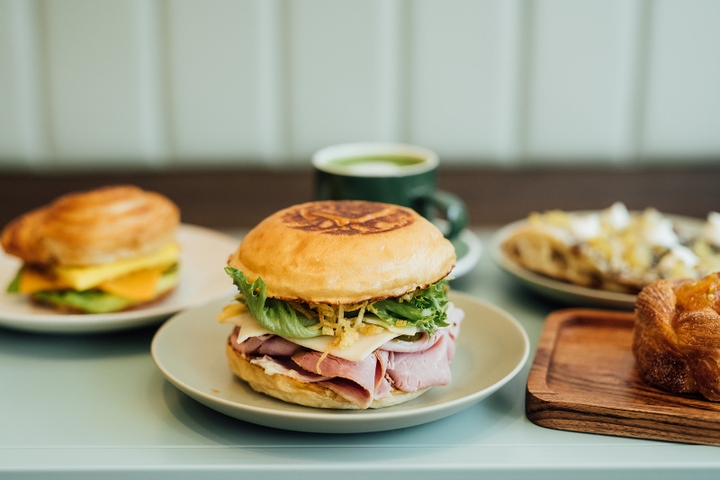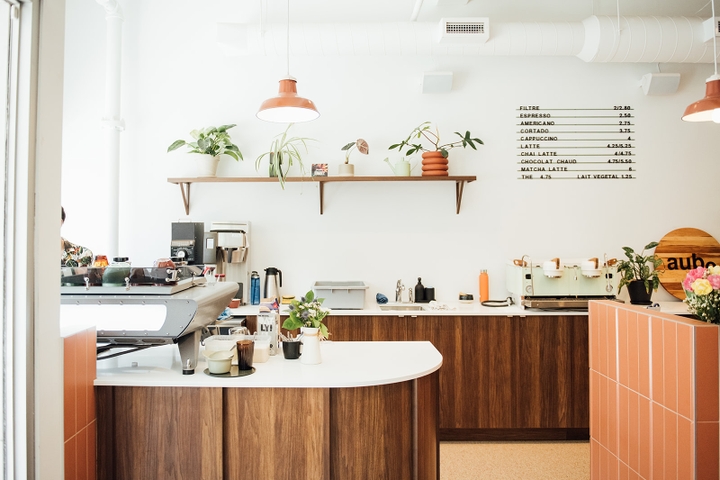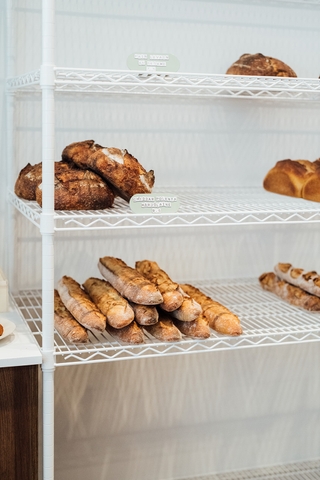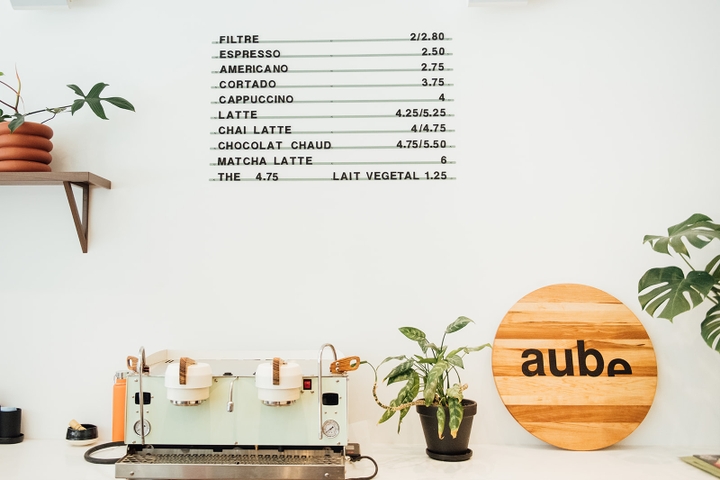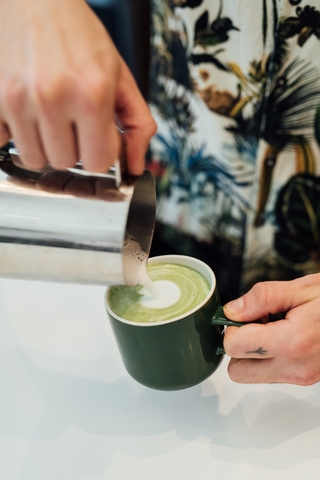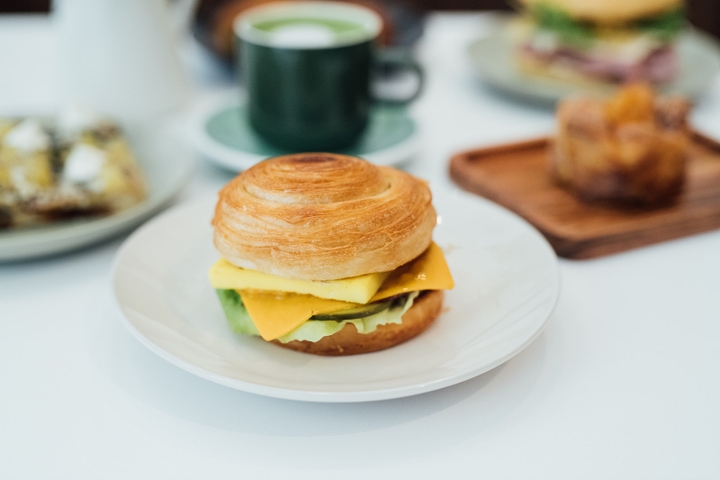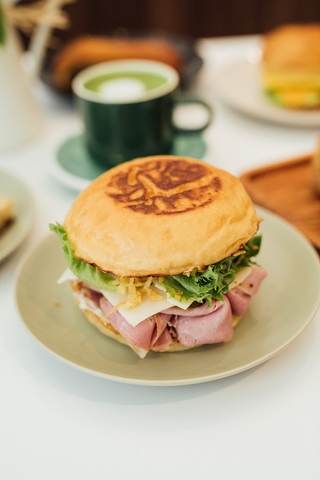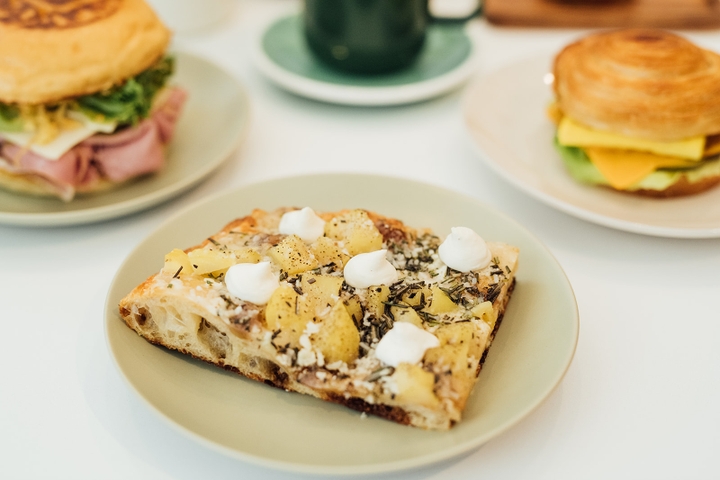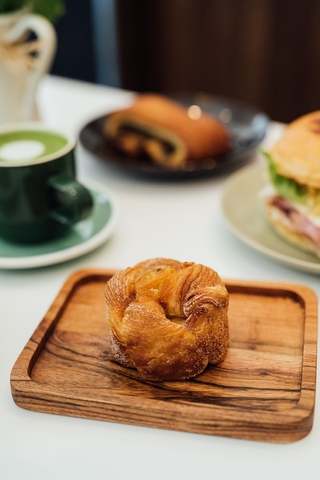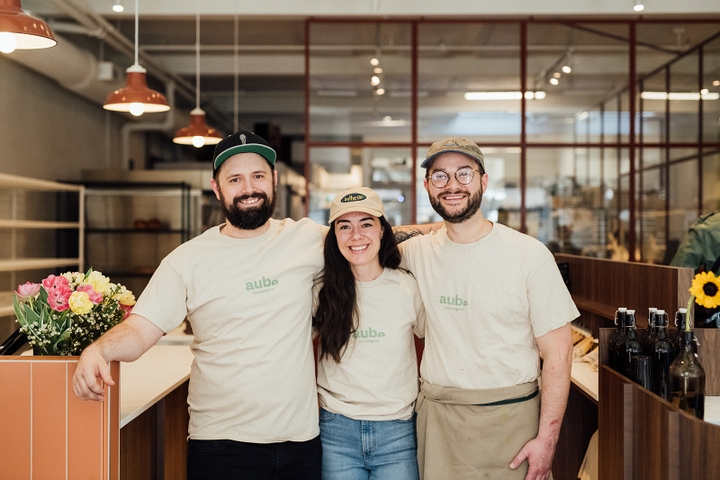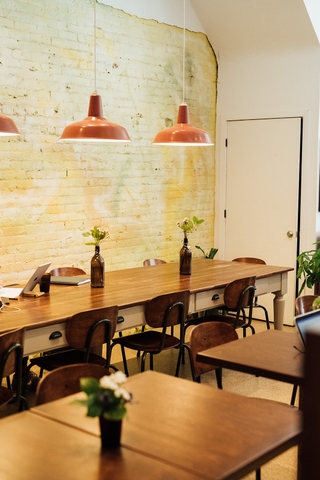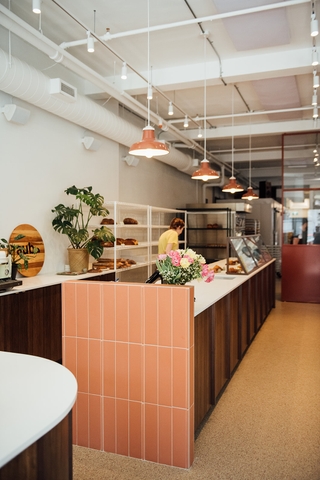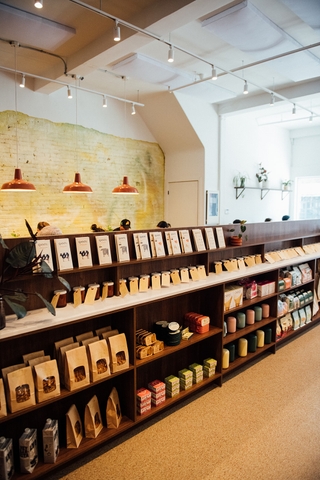 Aube Boulangerie

Monday: 7:00 AM – 6:00 PM
Tuesday: 7:00 AM – 6:00 PM
Wednesday: 7:00 AM – 6:00 PM
Thursday: 7:00 AM – 6:00 PM
Friday: 7:00 AM – 6:00 PM
Saturday: 7:00 AM – 6:00 PM
Sunday: 7:00 AM – 6:00 PM


Owner(s) David Ollu, Stéphanie Gagnon-Laberge, Adrien Allard
Opened 2023
Opened earlier this month—on April 10, 2023—to be exact, Aube Boulangerie immediately garnered the enthusiasm of food lovers in the neighbourhood.
You only have to pass in front of 4715 Sainte-Catherine Street East to see that even if there are no signs yet indicating the presence of this business, the foodies are already there. All kinds of coffee, teas, and chocolates are the perfect accompaniment to their homemade treats if you consume them on site.
Aube Boulangerie is the project of a trio of people with very sure tastes. David Ollu, for example, has a proven track record at Hélicoptère and Café Hélico where he heads up kitchen operations. With the success that the house has known since the early days.
"If you're here, I'll check on you in a few minutes," he said. Hélicoptère is just steps away, and David is indeed there by the time he enjoys a coffee and a financier, both of which are memorable. Why did you open a bakery when you already have a successful restaurant? "Stéphanie and Adrien have been friends for a long time. We worked together before Aube, Adrien wanted a bakery and I know he bakes much better than I do (laughs). We've been looking for a big place for a long time, and Aube Boulangerie is really what we dreamed of.
At his side, Stéphanie Gagnon-Laberge makes pastries and Adrien Allard bakes. Behind the counter, Stéphanie meticulously arranges the pastries – muffins, scones, croissants, financiers, chocolate cookies, amandines – and the little savoury treats, scones, sandwiches, savoury puff pastries or pizza al taglio. You can also indulge in a nice gluten-free brownie or a vegan muffin.
At the back of the customer and counter area of Aube Boulangerie, a large, generously glazed wall allows you to follow the equally meticulous work of the baker who, once his breads are prepared and ready to be devoured, prepares small dishes, sandwiches and other items for customers seated in the room. We commend Adrien in particular for his plump, crisp, perfectly bubbled and crumbly country bread.
The prices charged at Aube Boulangerie are what they should be when the quality of what is offered exceeds the standards, and by a long shot. The bakery is open from 7 a.m. to 6 p.m., seven days a week.
As soon as you enter Aube Boulangerie, you will be charmed by the atmosphere. The uncluttered decor with just the right amount of elegance to invite you in plays a major role. The clear and clever arrangement of the delicacies on offer also contributes to the pleasure of being here.
While waiting to check out, you may be tempted by the superb Qantu chocolate bars – a friend of the bakery – as well as the jars of blueberry and lavender jam, maple and sea buckthorn caramel, or rhubarb, honey and rosemary jam prepared by Aube Boulangerie.
Written by Jean-Philippe Tastet
Photography by Alison Slattery