Billy, j'ai faim: Charming restaurant-counter on St-Denis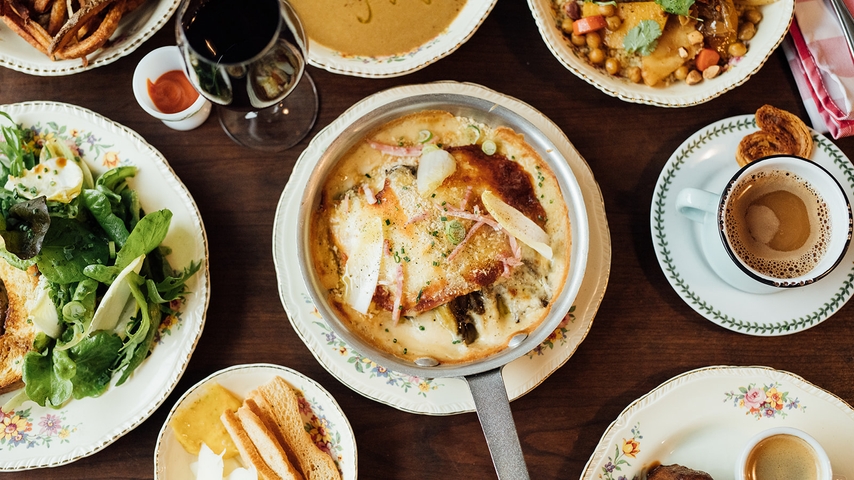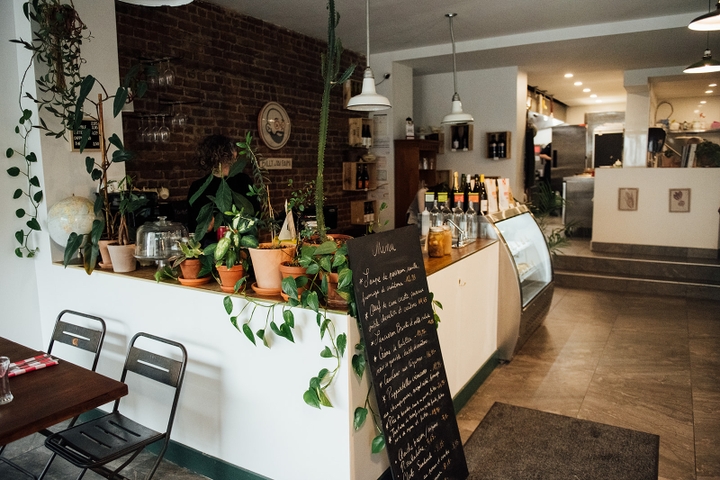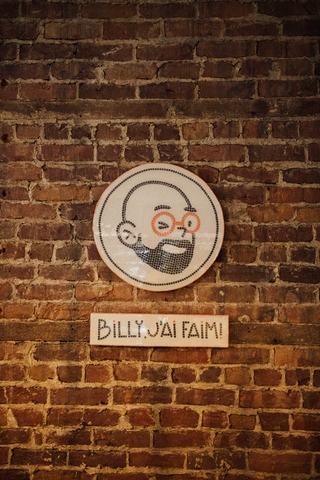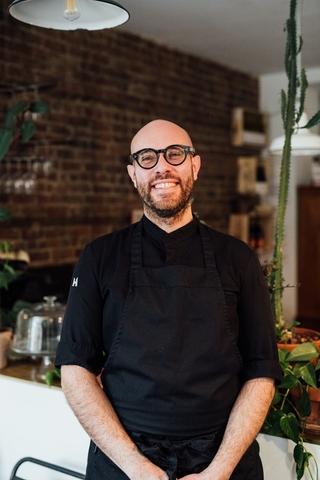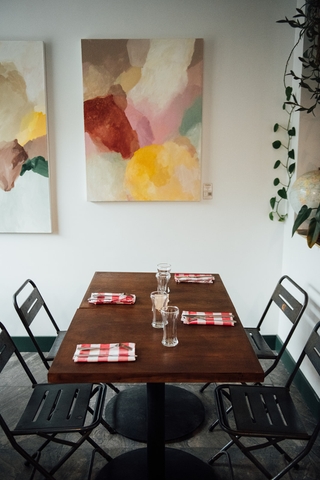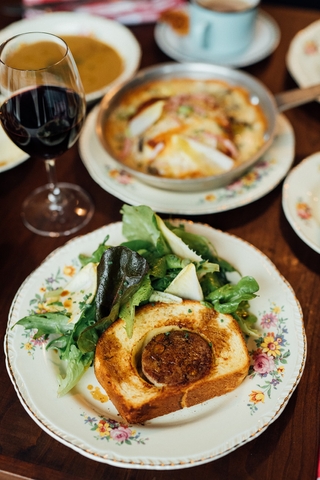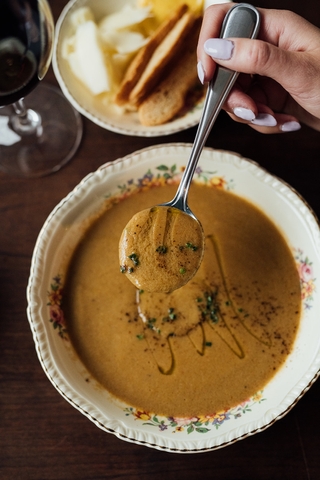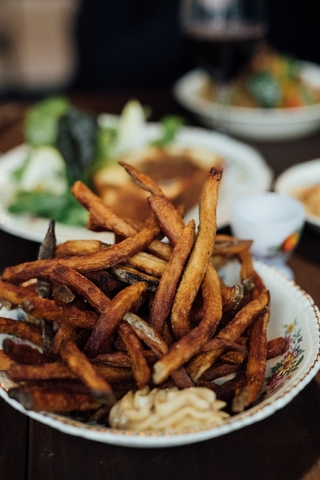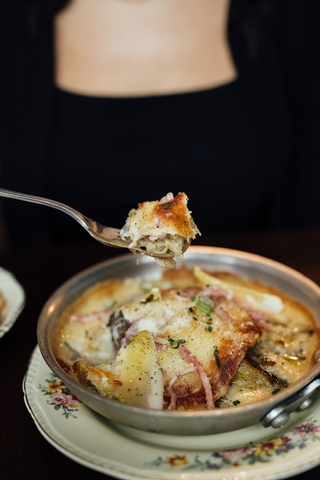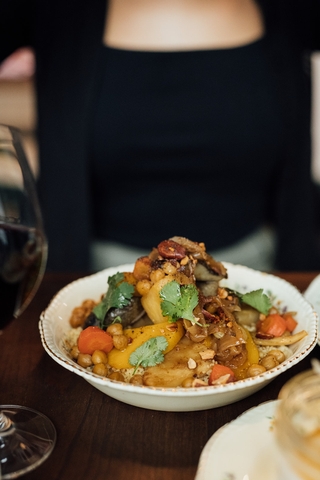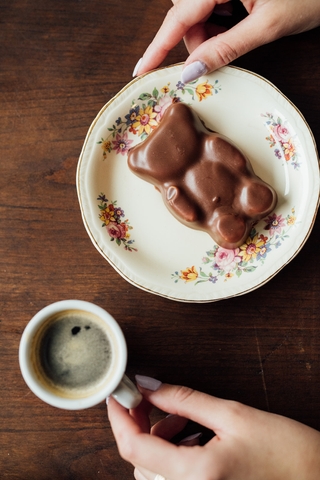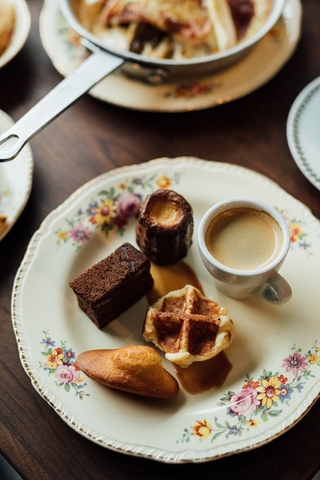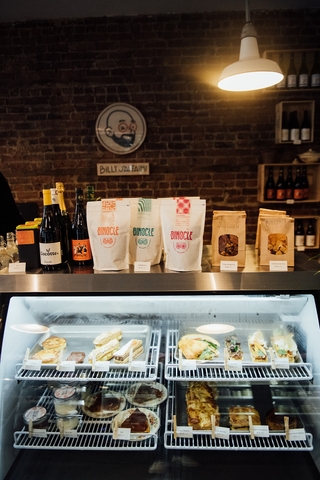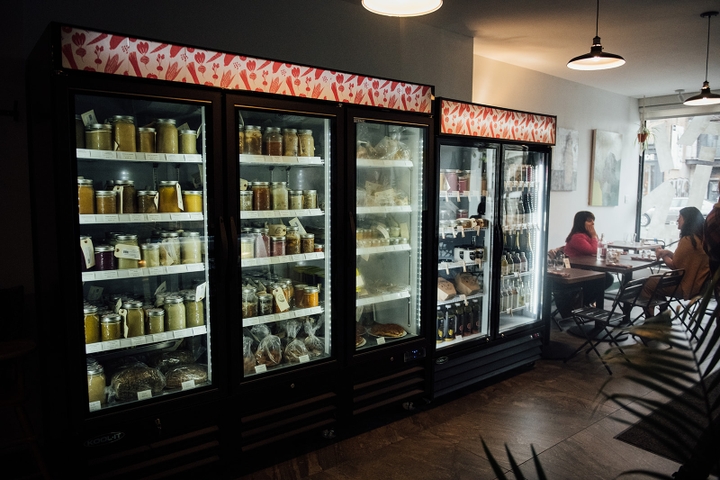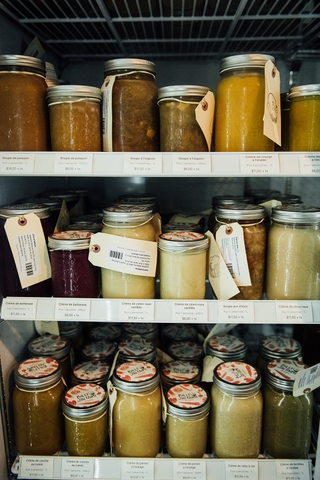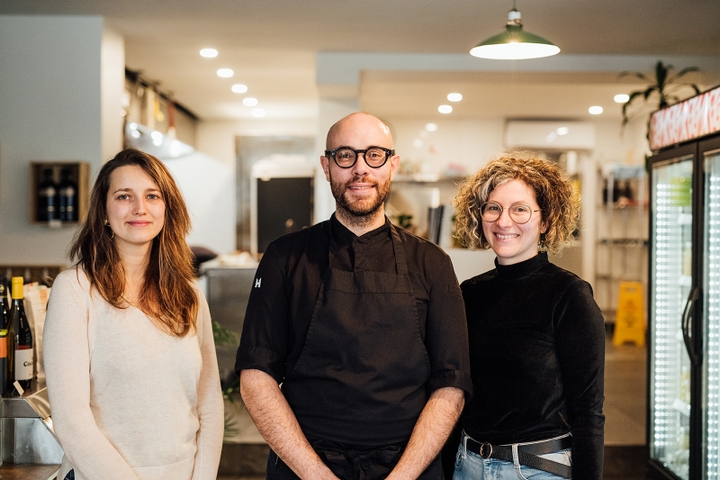 Billy, j'ai faim!

Monday: Closed
Tuesday: 11:30 AM – 6:00 PM
Wednesday: 11:30 AM – 6:00 PM
Thursday: 11:30 AM – 6:00 PM
Friday: 11:30 AM – 6:00 PM
Saturday: 11:00 AM – 4:00 PM
Sunday: Closed


Owner(s) Billy Galindo, Camille Boissel
Chef(s) Billy Galindo
Opened 2022

Accepts mastercard, visa, cash, debit
20 Seats
Saint-Denis Street is not what it used to be, but fortunately we can count on Billy, j'ai faim! to fill our bellies with delicious little dishes to take away or to eat on the spot.
The famous Billy—whose bearded and smiling face adorns the front door—is chef-owner Billy Galindo, who launched the project in August 2022 with his partner, Camille Boissel. Billy is originally from the South of France, specifically the town of Millau, near Montpellier. "A small, remote village", says Billy, best known for being the place where trade union activist José Bové demolished a McDonald's in the late 1990s.
After unsuccessful studies at the Beaux-Arts in Saint-Étienne, Billy decided to turn to the restaurant business. "I quit Beaux-Arts because I didn't have enough talent to make a living at it," the chef confides with a laugh. "I started over in the kitchen and was lucky enough to run into a starred chef who took me under his wing." The chef in question was Maxime Apert, of the restaurant Insens.
Flash-forward a few years later, Billy moved to Montreal, where he spent a dozen years in the kitchens of the late F Bar, La Chronique, Albert Bistro and Darna Bistroquet. Then the pandemic struck. Billy left Darna and decided to start his own business. "I had it in the corner of my mind, but it was the pandemic that confirmed that traditional dining could be complicated." Initially, the chef wanted to launch an online ready-to-eat service. He tested a few recipes with friends and acquaintances, who ordered via a Google form. The name came by itself, it was these customers who wrote to him: "Billy, j'ai faim [I'm hungry]! What's for dinner?"
So as not to bore you with the bureaucratic details, let's summarize the rest by saying that Billy ran into a few regulations that forced him to have a storefront. The counter was originally supposed to be in Rosemont, but due to problems with the building (it was in danger of collapsing, no less!), he finally settled on Saint-Denis Street, in the heart of the Plateau Mont-Royal.
Billy, j'ai faim!
But enough stories, let's get to what really interests you: what's for dinner, Billy?
The small place has about 20 seats (including two behind the cash counter at a small "VIP" table, due to its small size), where you can sit for lunch or brunch on Saturdays. Then, a few well-stocked fridges and freezers and, at the back, the kitchen where Billy works with his tiny team. Billy and Camille did the renovations and the decor, which is not fancy but rather charming. "We went to Renaissance to pick up stuff left and right. The tables and chairs are all things we found," says Billy.
On the menu, there are a dozen dishes that change from day to day, but with a few fixtures, such as the brioche sausage, the fish soup, the pappardelle, and the vegetable couscous, which are always on the menu, with a few variations. The prices are very reasonable considering the portions: you can eat to your heart's content and very well for about $15 to $30. Add to that a small selection of wines by the glass for less than $10, and you have a very tempting offer for lunch!
For smaller appetites or customers in a hurry, we offer a few "on the go" options for $10 or less, such as croque monsieur or croque madame (depending on your taste), a foccacia of the day, a club sandwich and a delicious pissaladière.
We finish with a few dessert choices: the very popular marshmallow bear dipped in chocolate, or a gourmet coffee, served with four small mignardises – perfect for a sweet treat without fear of crashing once back at work.
And while we're at it, we'd be foolish not to stock up on a few things for the house: soups, ratatouille, couscous, bourguignon, quiches, pommes dauphines, and other delicacies—there's no shortage of choices in Billy's freezers. There are even baby food jars prepared with love!
Green and local
In an effort to limit waste and reduce the restaurant's ecological footprint, Billy Galindo works mostly with local and seasonal products, which he processes himself on site. The restaurant has been a member of the Aliments du Québec au menu program since its inception. The vegetables come from Birri, at the Jean-Talon Market. The Lyon sausage is made here by Porcmeilleur, the fish soup with halibut from local fisheries. "I almost manage to find the taste of the South of France with Quebec products," the chef says.
With a few exceptions, all take-out dishes are served in returnable or compostable containers. "In the long term, the idea is to completely eliminate plastic," he says.
For a good cheap lunch, a bite to eat on the go, or for some great ready-to-eat food, stop by Billy's!
Bon appétit!
Written by Mikael Lebleu
Photography by Alison Slattery