Vin Papillon: Essential dining in Montreal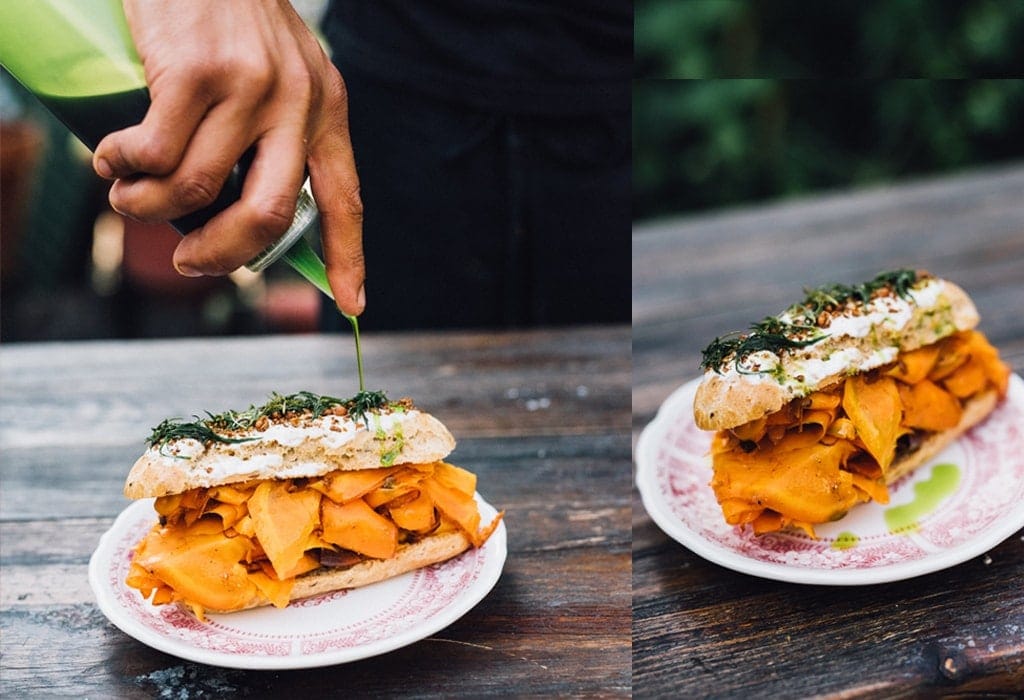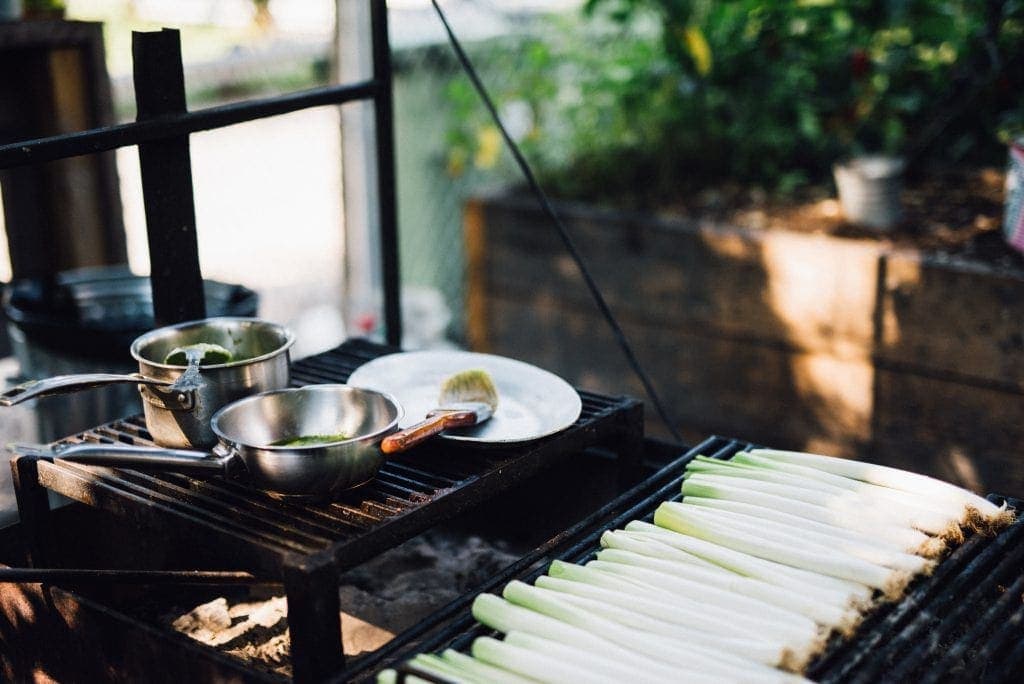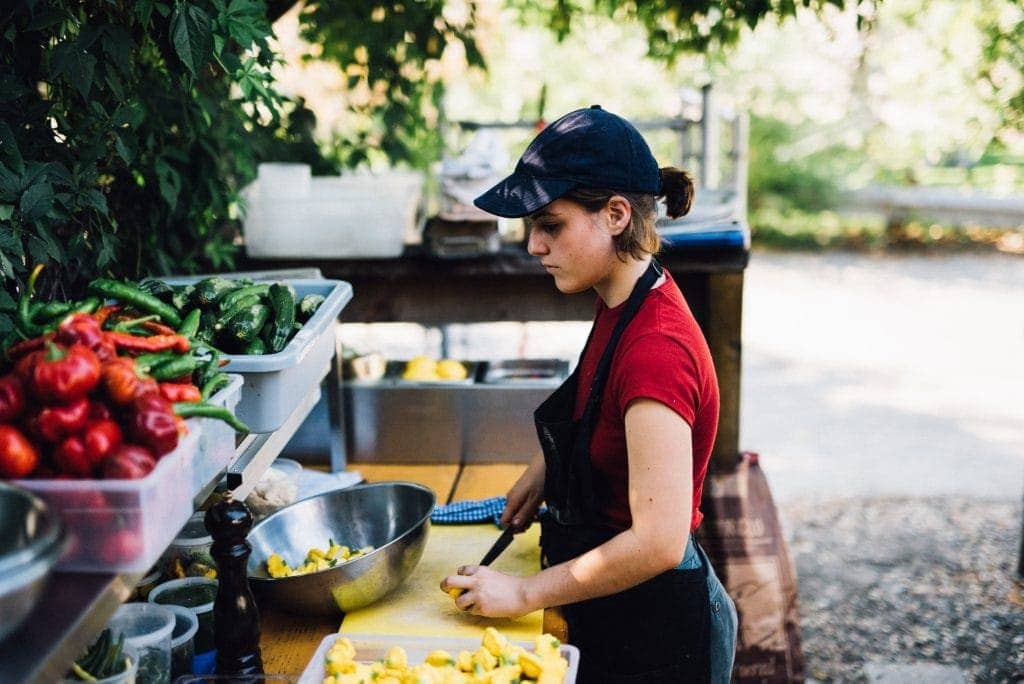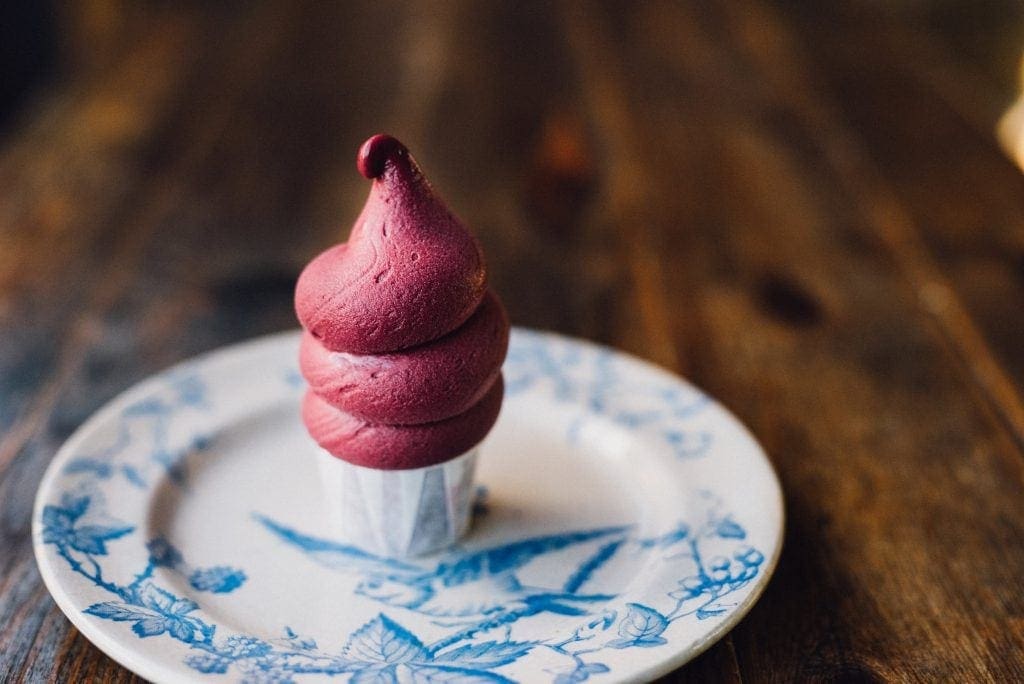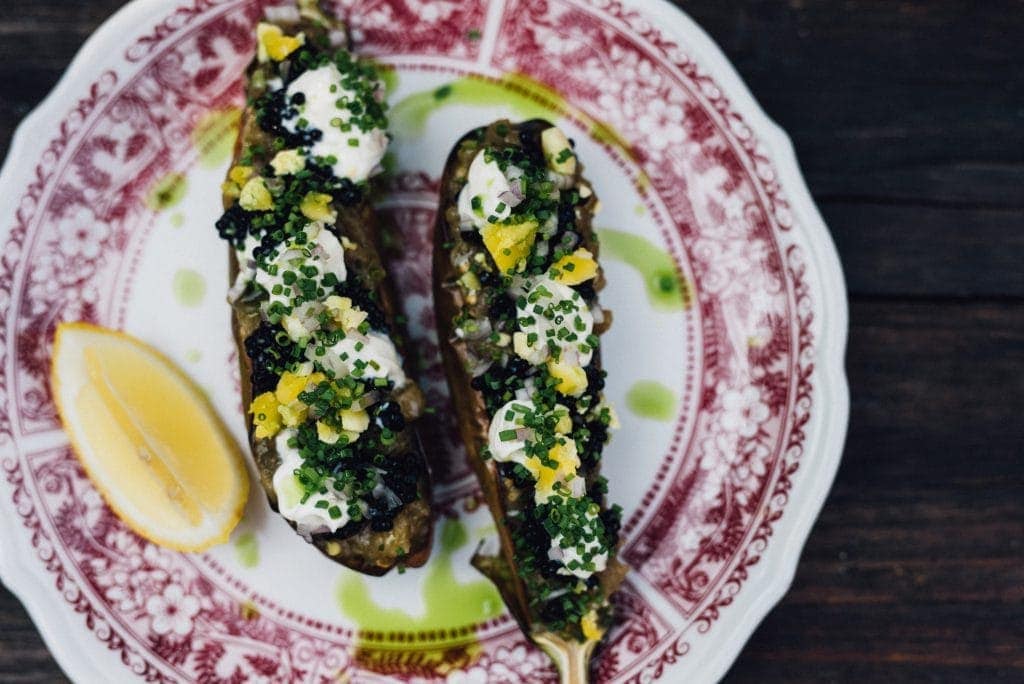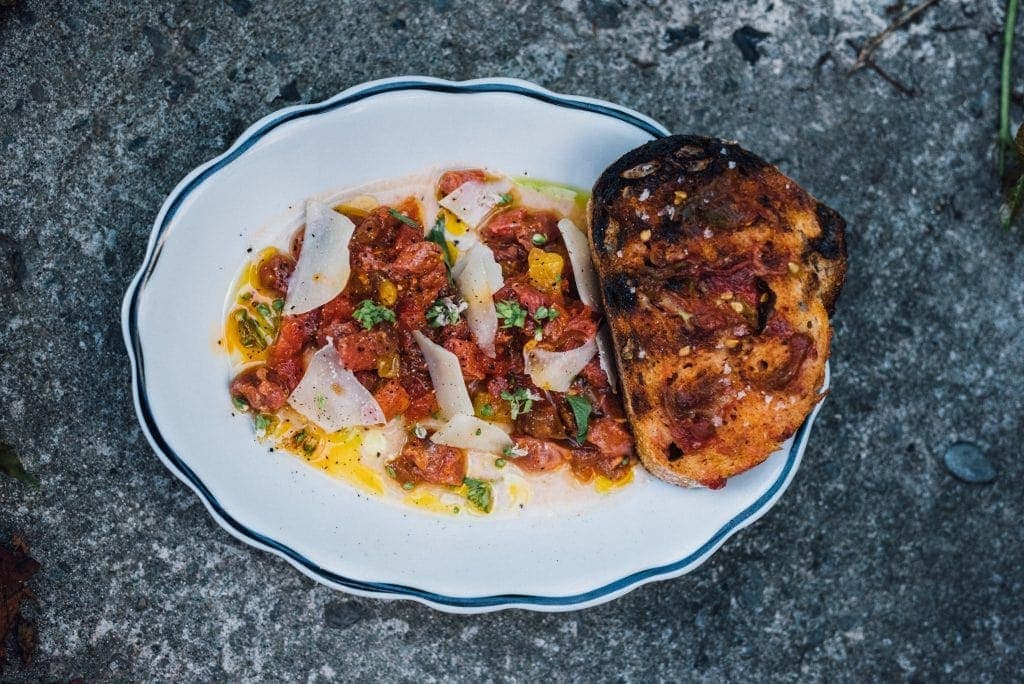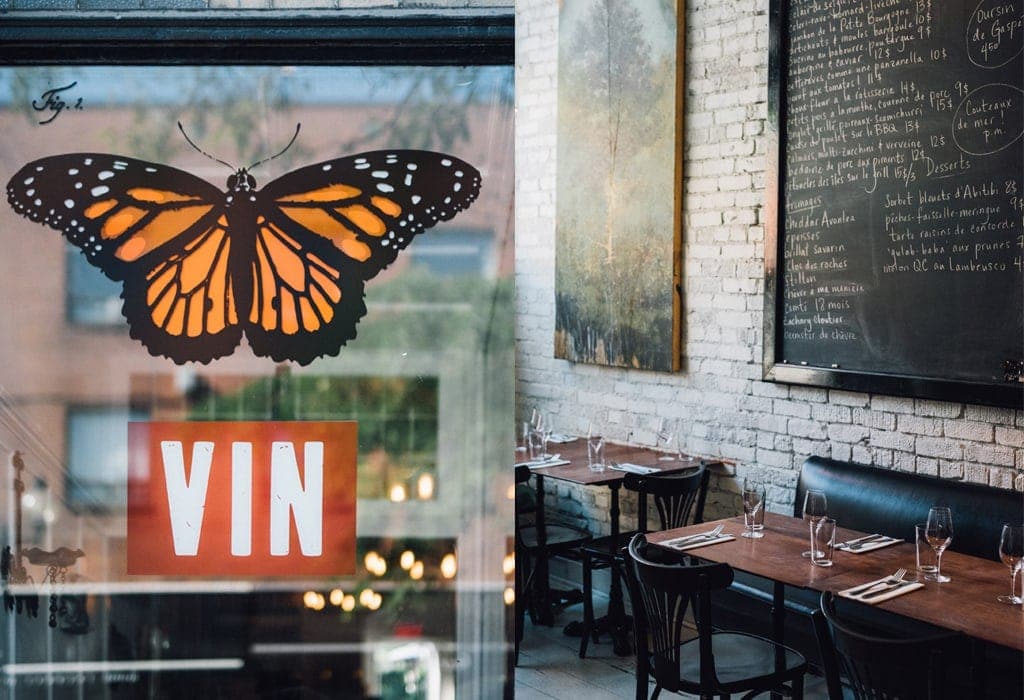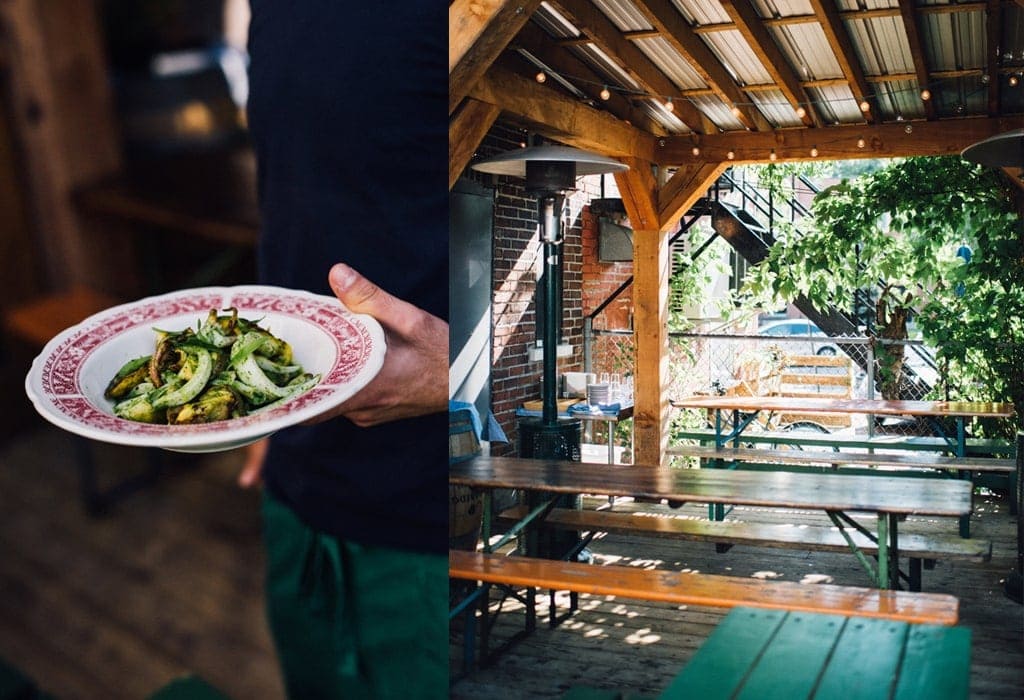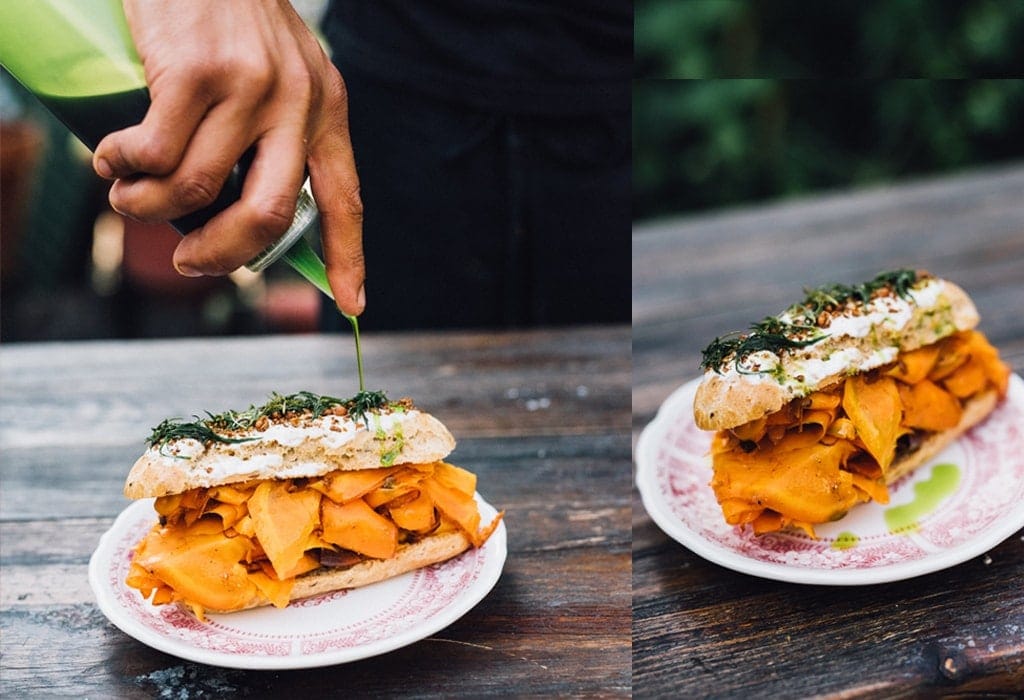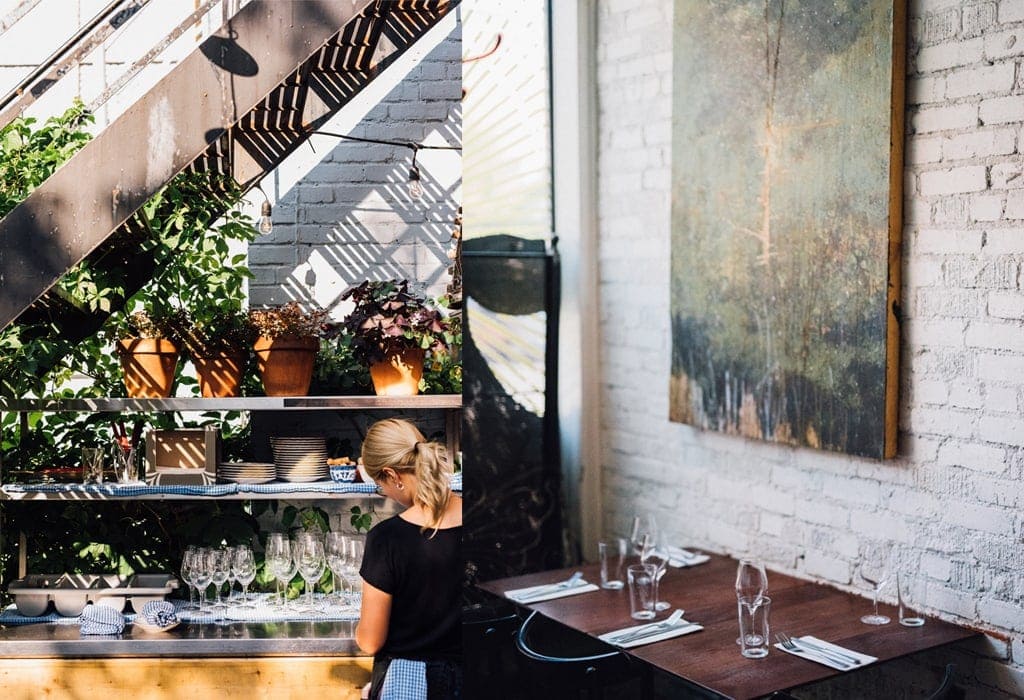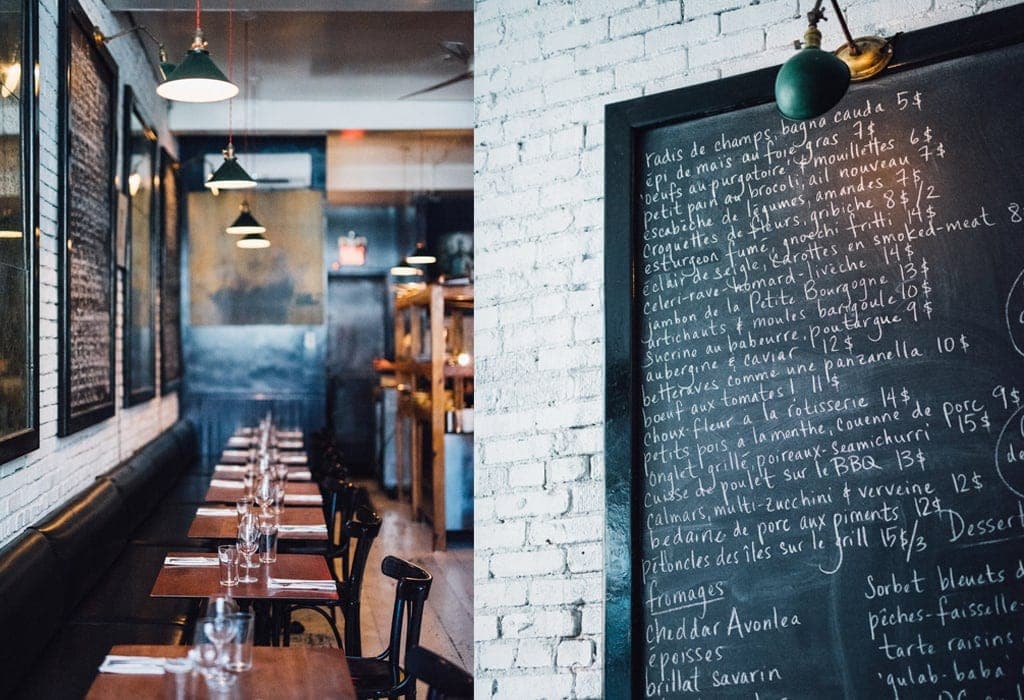 Vin Papillon

$$$
Monday: Closed
Tuesday: 5:00 – 10:30 PM
Wednesday: 5:00 – 10:30 PM
Thursday: 5:00 – 10:30 PM
Friday: 5:00 – 10:30 PM
Saturday: 5:00 – 10:30 PM
Sunday: Closed


Owner(s) Frédéric Morin, Allison Cunningham
Chef(s) Jean-Philippe Miron
Host Jeanne Séguin & Florence Fortin
Sommelier Max Campbell
Opened 2013

Offers a tasting menu
48 Seats
Le Vin Papillon was born "-because we already have two very masculine restaurants (Joe Beef & Liverpool House) and we wanted to have a restaurant with a more feminine and relaxed atmosphere – something that is more reflective of Vanya. After thinking about this idea for a long time, the name Vin Papillon came up," says David McMillan, co-owner of the restaurant.
Vin Papillon is now the third establishment of Frédéric Morin, David McMillan and Allison Cunningham, the famous owners of Joe Beef and Liverpool House restaurants. For this project, two more came on board : the chef and co-owner Marc-Olivier Frappier and the sommelier & co-owner Vanya Filipovic.
Next door to Joe Beef and Liverpool House, Vin Papillon opened its doors at the end of 2013. Initially, the restaurant occupied only half of the current premises. Vin Papillon then quietly opened its terrace at the back, then doubled its interior size, and is doubling its terrace area this summer. There are now about 60 seats in the dining room and about 20 on the terrace. This address is even included on our list of the most beautiful hidden terraces in city!
The atmosphere inside Vin Papillon is comforting; once you enter, it feels good and laid back. The decor is quite simple: wooden tables and white brick walls where some splendid and tranquil works from Peter Hoffer are displayed. In the dining room, there is a friendly and knowledgeable staff led by dining room manager Alex Landry.
While preserving the comfort food aspect we love so much from their other restaurants, Vin Papillon brings a delicate and original touch to their preparation of local vegetables. All the dishes come in small portions and are easy to share. Executive Chef Marc-Olivier is responsible for the menu. Joining him are chef Stéphanie Cardinal and her team. Seasonal and market vegetables are always on the menu. There are both affordable dishes ($5) as well as some more expensive ones, with each and every one full of their own flavours. For example, "eclair & smoked meat carrots ", which are carrots prepared like smoked meat. From the house classics, choose from things like delicious ham, cauliflower, smoked sturgeon and celeriac prepared according to whims of the kitchen  at that time. Desserts? The head pastry chef Guillaume Morin and Marc-Olivier create the delicious delicacies offered at Vin Papillon.
Vin Papillon is truly a paradise for lovers of vegetables, comfort food but also natural wines. One of the most renowned sommeliers in town, Vanya's selections are natural and organic, and are sourced from small producers and agencies in Montreal. The work towards creating this wine list has also allowed for beautiful affordable bottles – "we want everyone to be able to enjoy drinking our wine".
Please note that the restaurant does not take reservations but does open at 3pm. We particularly like to show up at Vin Papillon between the 5-7pm window, to have some light food and a glass of delicious wine as a late lunch or an apéritif. Interestingly enough, at this time there is a more eclectic clientele including families, parents between appointments, the sports fanatics, couples, casual friends and others, just having a drink and a bite to eat. Like at their other restaurants, we do appreciate that the restaurant staff at Vin Papillon always find the time to explain the menu and various features of the food and wine.
"I'm 45 years old. Fred is older. As you get older, you eat less. Eleven years ago, we ate huge steaks, drank heavy wines, and now it's more difficult. Le Vin Papillon fits the box for men and women, young and not-so-young. It's less of a target destination, more accessible. You eat well, and if people want to discover natural wines, we have those available for them." Le Vin Papillon is not a pretentious restaurant. It is where you go to eat exceptional vegetables, presented in a generous and original way. We have gone there hungry, left satisfied and happy, and we have always discovered some very good wines.
Note that the owners have since also opened a new wine bar called Mon Lapin, which is also one of our favourites in the city!
Written by Élise Tastet
Photography by Alison Slattery