The Best Pizza in Montreal: Where to grab a great slice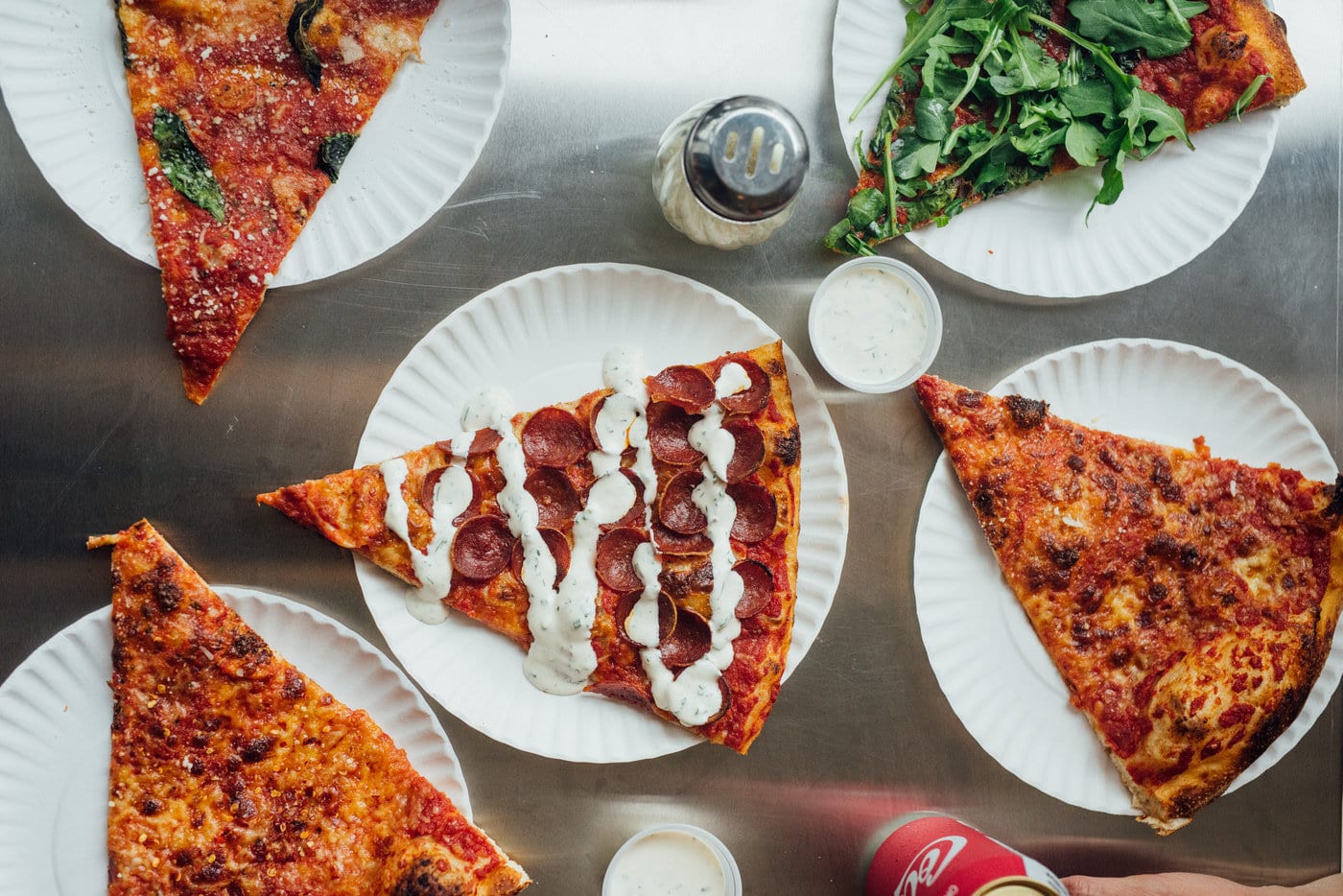 Pizza has come to be a beloved dish by people of all kinds. For some, pizza is food to be eaten cold out of the fridge, late at night after a big evening out, or on the street out of a takeout window, while some prefer to eat their pizza in an Italian bistro. At Tastet, we like it all, as long as the pizza is delicious and made with fresh and flavourful ingredients!
Although pizza is a classic Italian dish, it has since been adopted by many other cultural cuisines. In North America, the most iconic reinventions of the traditional Italian pizza are the infamous rivals – New York style pizza and Chicago style pizza. And thanks the multiculturalism of this continent, it is also increasingly easy to find unique fusion takes on the dish, which incorporate classic elements from other cuisines. It is best to think of a pizza as a blank canvas, ready to be newly decorated in any way possible.
Without further ado, here is our list of our favourite spots to grab pizza in the city. There are truly so many options of great addresses, but in our eyes, these are the restaurants that have the best pizzas in Montreal! With both traditional and contemporary styles, there will be something for every kind of pizza-lover on this list!
If you are a fan of Italian food, we suggest you have a look at our list of the best Italian restaurants in Montreal. We also have lists dedicated to other classic cuisines, such as the best French restaurants in Montreal, and the best Korean restaurants of Montreal.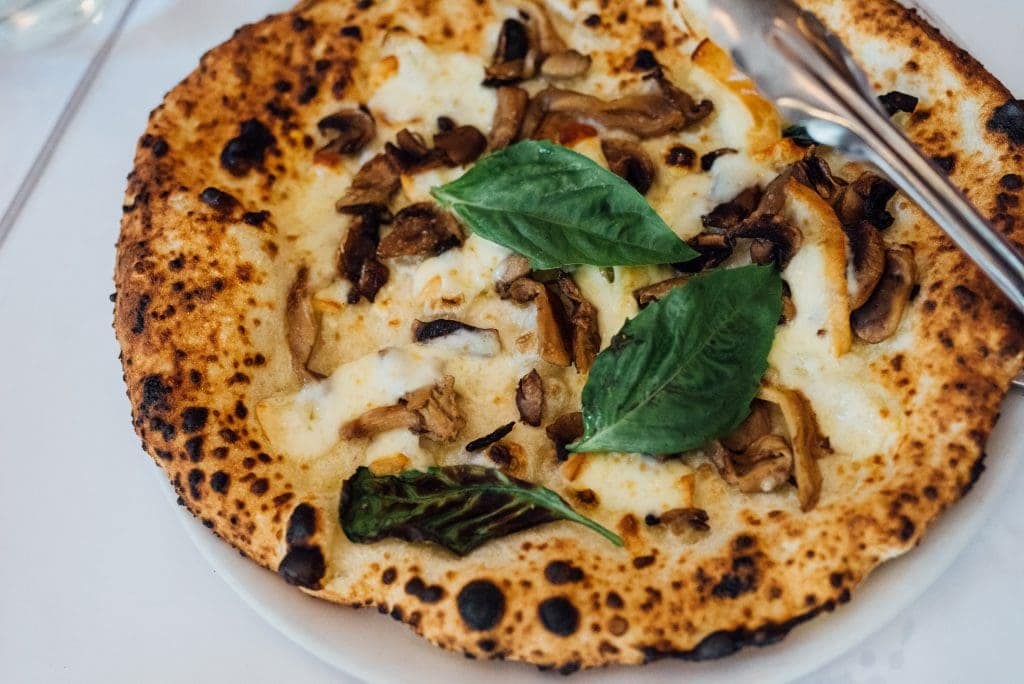 This address earns the title of the best Neapolitan pizza in Montreal! When we think of Bottega pizzeria, the first thing that comes to mind is Italian chic. This family run restaurant was passed down from the hands of Mr. Covone to his children, who have since brilliantly maintained the restaurant's original charm. The menu features simple and very well executed pizzas, as well as classic Italian starters. The Margarita pizza is our favourite item on the menu! A classic pizzeria, which always has been and likely always will be, a dependable neighbourhood pizza place. They serve pizzas to take away as well,  and have a terrace in the summer!  
65 Rue Saint-Zotique East
Montréal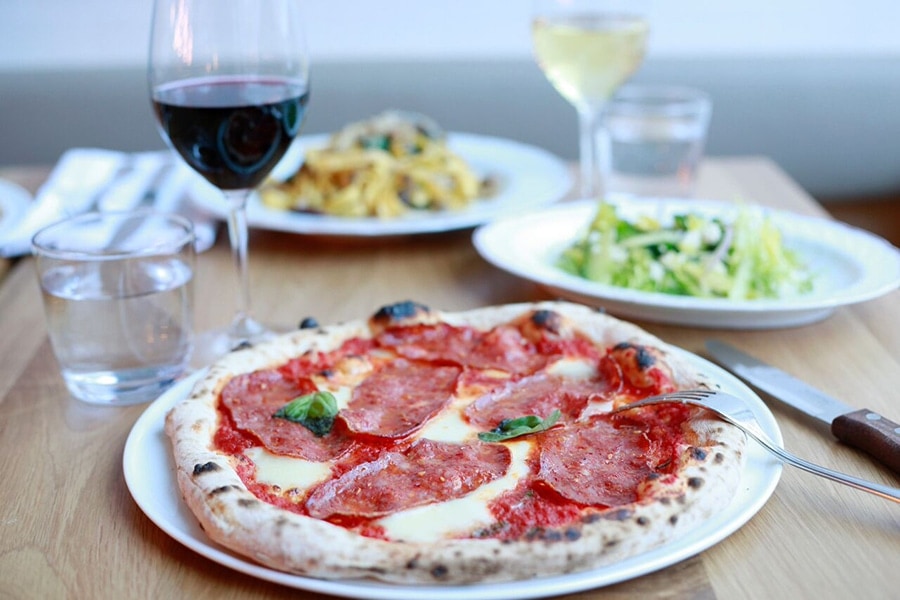 Restaurant Fiorellino has just opened its doors on rue de la Gauchetière Ouest, and we can tell you with conviction that they serve some of the best pizza in Montreal. We come here to eat in a beautiful setting, and indulge in  exceptional Italian pizza with a thin crust; bianco or rosso. Fiorellino's offers you fresh products, lots of vibrants flavours, and authenticity. The restaurant's atmosphere is warm, festive and romantic – perfect for any occasion!
470 Rue De la Gauchetière Ouest
Montréal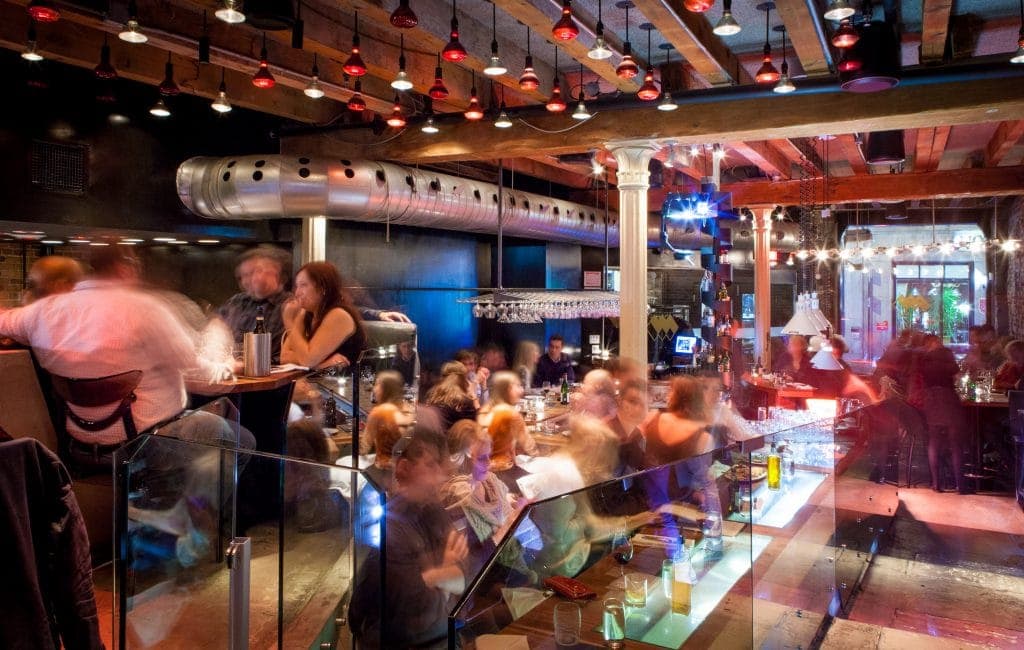 Restaurant Mangiafoco offers simple and delicious pizza, prepared in a Marana Forni oven imported from Italy.  One the menu, you will spot the Margherita di buffala from Quebec and the "Deux champs", which are both amazing. The rest of the cuisine is modest, but well executed; there is a fresh mozzarella bar to try, platters to share, meats and side dishes, and above all, an exceptional wine list. The wine list is strictly composed of privately imported Italian wines. The pizzeria's inviting decor was created by Bruno Braën!
105 Rue Saint-Paul Ouest
Montréal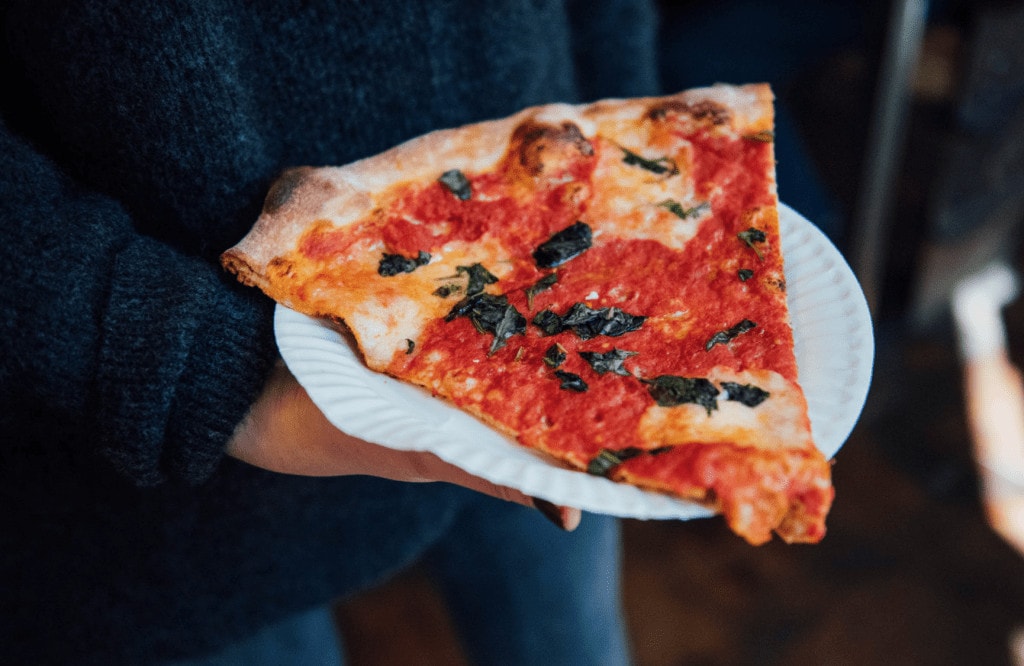 This small pizzeria in St-Henri arrived in Montreal not so long ago. With no seats, this pizzeria offers a delicious on-the-go slice which is reminiscent of the New York pizza style. Named after the owner's own sun, Adamo's pizzeria makes classic pizzas with, pepperoni, mozzarella cheese, tomatoes and basil, all with a thin hand-tossed crust, sold by the slice. Everything here is homemade!
4629 Rue Notre-Dame Ouest
Montréal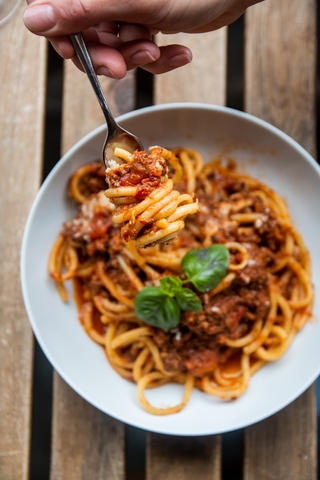 "Tradition, quality, and passion." That's the slogan at Arte et Farina. This charming establishment serves tasty dishes inspired by Italian street cuisine. Chef Mirko d'Agata prepares homemade Italian classics such as margarita pizza – with a fairly thick dough -, stuffed pizzas, traditional focaccia and stuffed focaccia (which is to die for). There are also some sandwiches, snacks and delicious desserts sourced from Sandro Carpene.
1550 Rue Sainte-Catherine Est
Montréal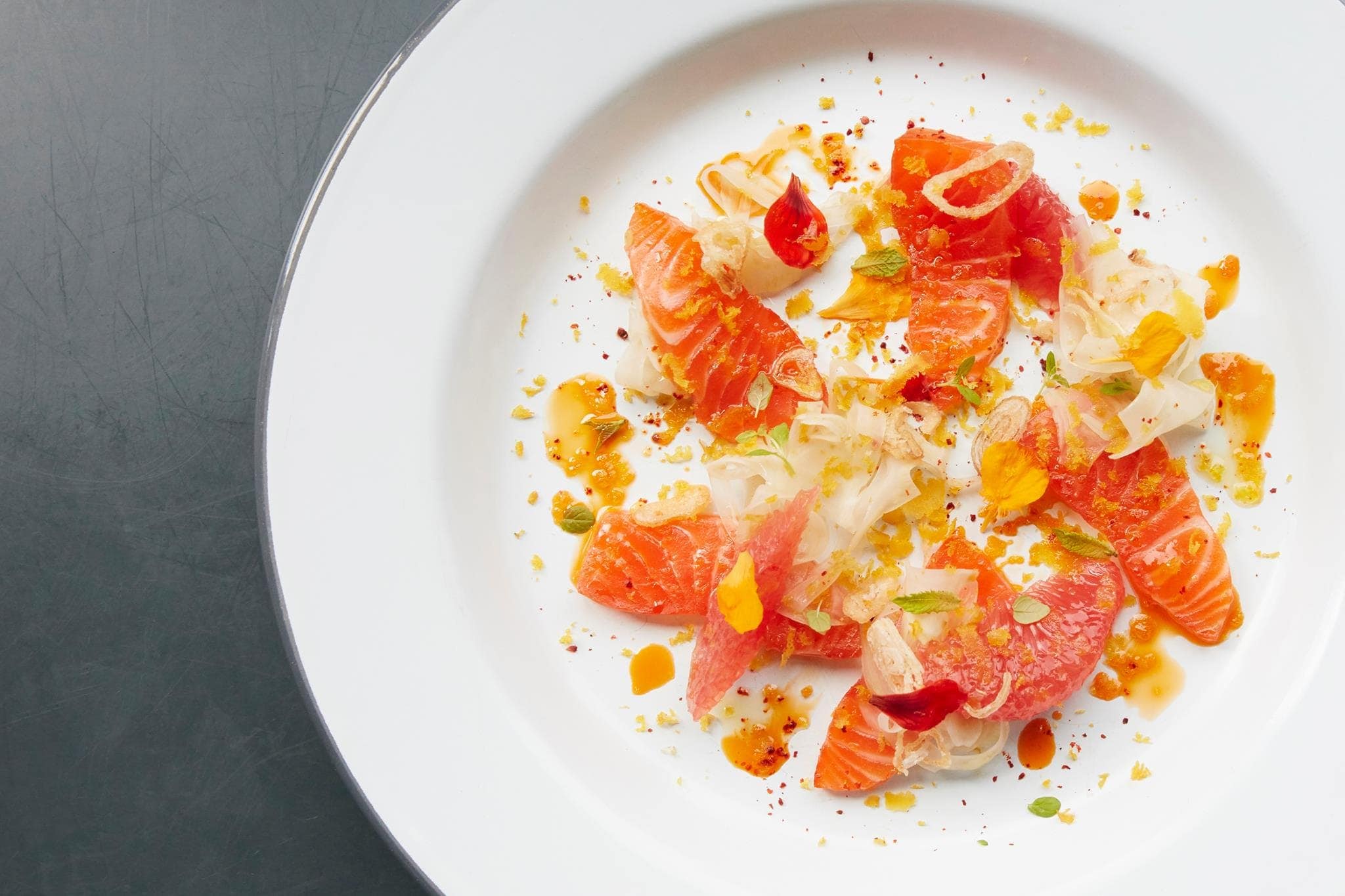 Restaurant Moleskine is the most recent venture from the owners of Pullman Wine Bar – so it comes as no surprise that it is very good. The restaurant is located only a few doors away from the beloved Montreal wine bar! The space is immediately impressive, and was designed by the talented Bruno Braën: his chairs with comfortable fabrics, pencils hanging on string from the ceiling, menus displayed on the walls, designer placemats, etc. On the lower floor, there is a simple but very substantial kitchen that focuses on take-out, which offers one of the best pizzas in town. The upper floor offers a slightly more refined menu, but of course they also serve the same excellent pizza of the house.
3412 Avenue du Parc
Montréal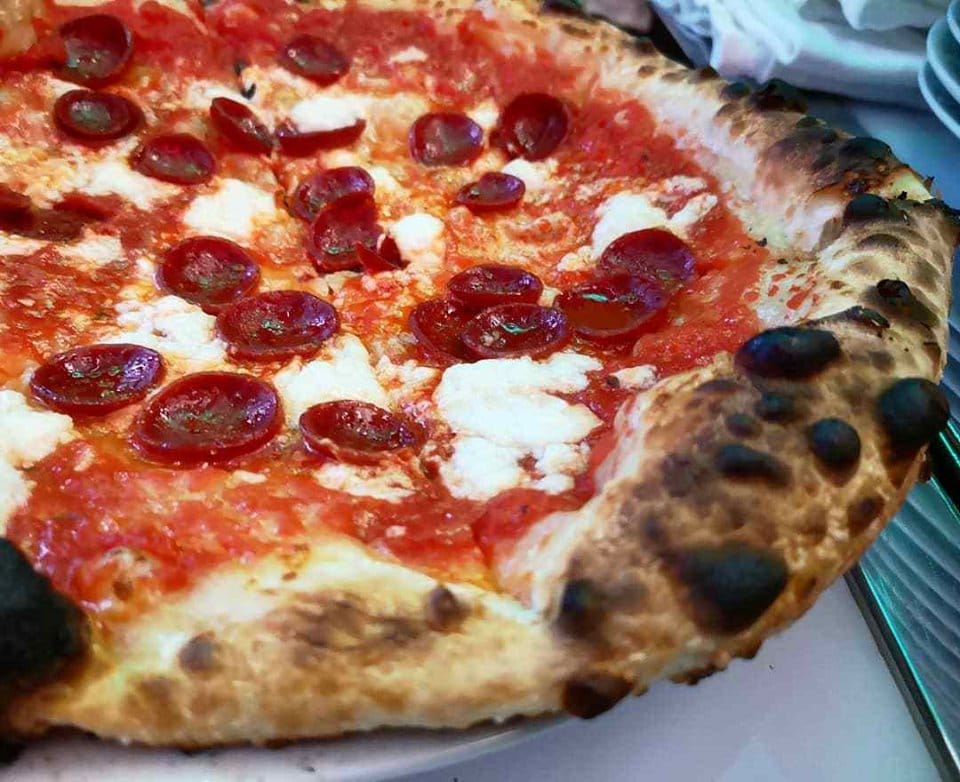 The famous Stefano Faita and Michele Forgione opened the Pizzeria Gema following the success of their Italian restaurant Impasto. This small pizzeria presents a solidly robust menu and offers special monthly pizzas which are created collaboratively with other chefs from the city. Pizzeria Gema is the only spot where we love Hawaiian pizza! They also serve fun starters and soft-serve ice cream. It is an ideal family venue, which is not surprising seeing as the restaurant is named after the chef's two children : Giovanni + Emilia + Massimo + Anna = GEMA. Be careful, the service may be a little slow.
6827 Rue Saint-Dominique
Montréal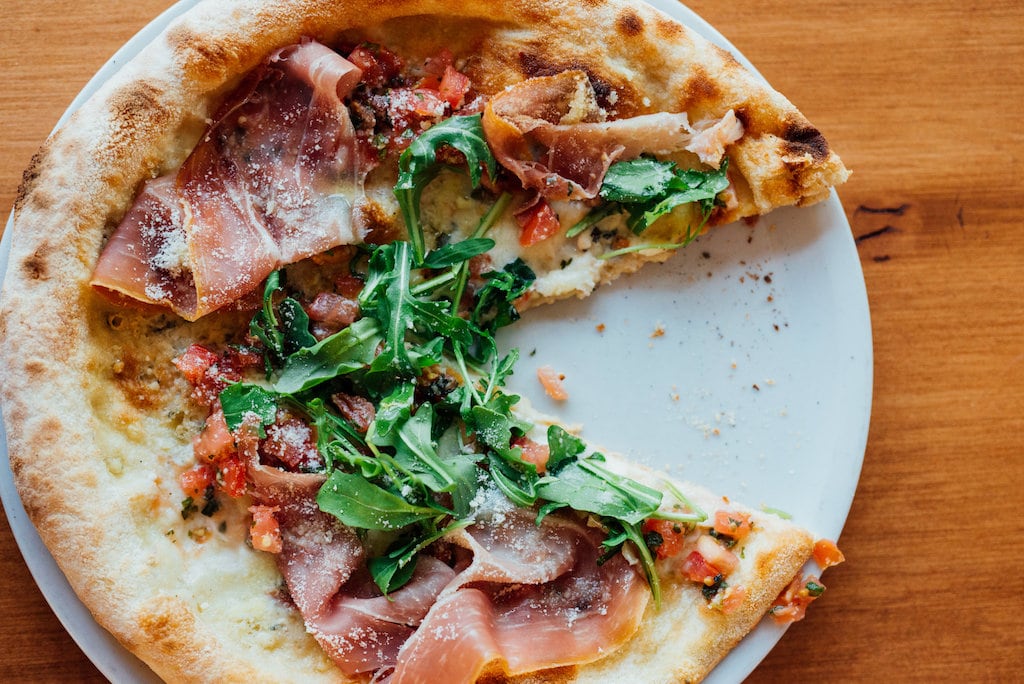 Stella Pizzeria opened its doors at the corner of De Lanaudière and Laurier East. Upon entering, you will immediately feel at ease thanks to the restaurant's décor, which was designed by Marilou Gosselin and the owners, and is warm and hospitable. On the side of food, there are approximately ten delicious pizzas, but also a selection of starters and a great dessert menu. Everything is homemade and everything is very good. We recommend the Stella and the Montagnarde, as well as the Margaritta or the Coquine for spicy food lovers. Prices usually vary between $13 and $18.
1327 Avenue Laurier Est
Montréal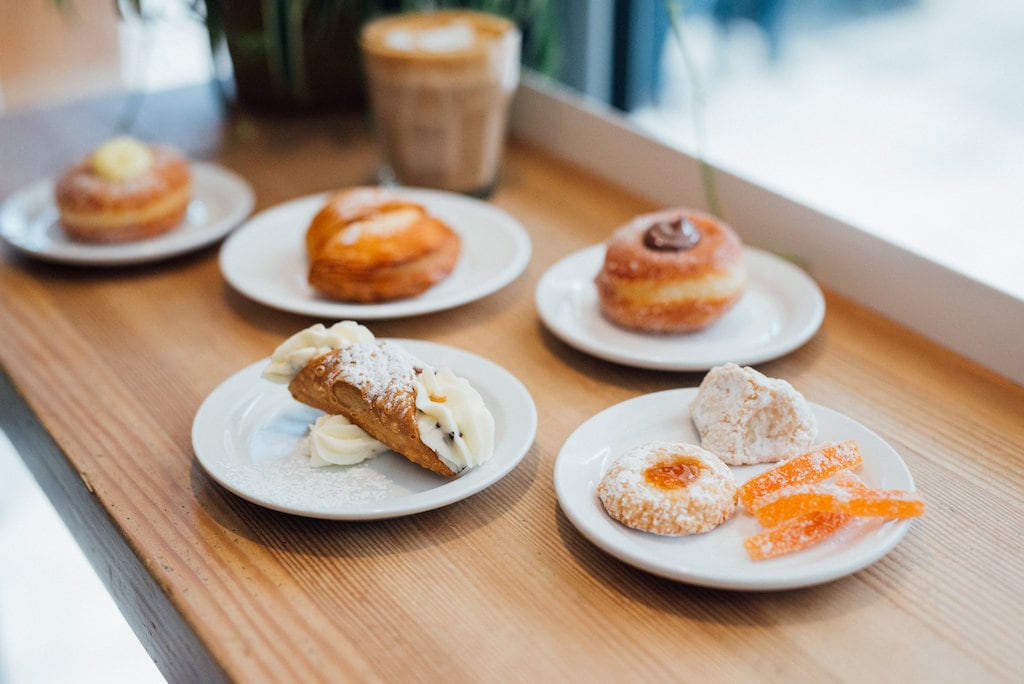 Café San Gennaro is one of our favourite addresses, especially in the wintertime. This small gourmet restaurant in Little Italy offers some of the best pizzas al taglio in town. The place is ideal for lunch, and also for Italian coffee. The menu is simple and concise and the decor is pretty and elegant. Italian delicatessen products are also available on site. When you come here, you will feel like you're on a mini holiday in Italy.
69 Rue Saint-Zotique East
Montréal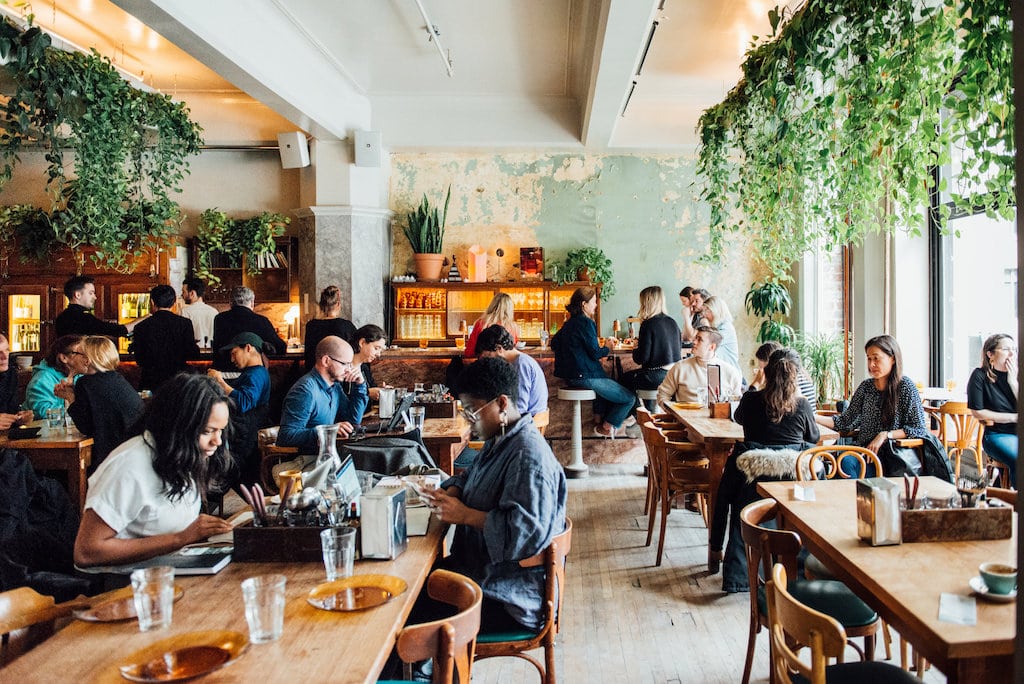 There may be some controversy fromt he pizza purists on this one, because Café Parvis serves a more adventurous, contemporary style of pizza.  However, in the heart of downtown, Café Parvis is simply magnificent in our eyes. An abundance of plants makes the restaurant feel like a jungle, and  exceptional lighting and a refined décor were inspired by the zebulonesque spirit of Zébulon Perron. Here, we eat good pizzas, good salads and every visit is beyond pleasant. The entire experience makes this place one of Tastet's favourites for regular visits.
433 Rue Mayor
Montréal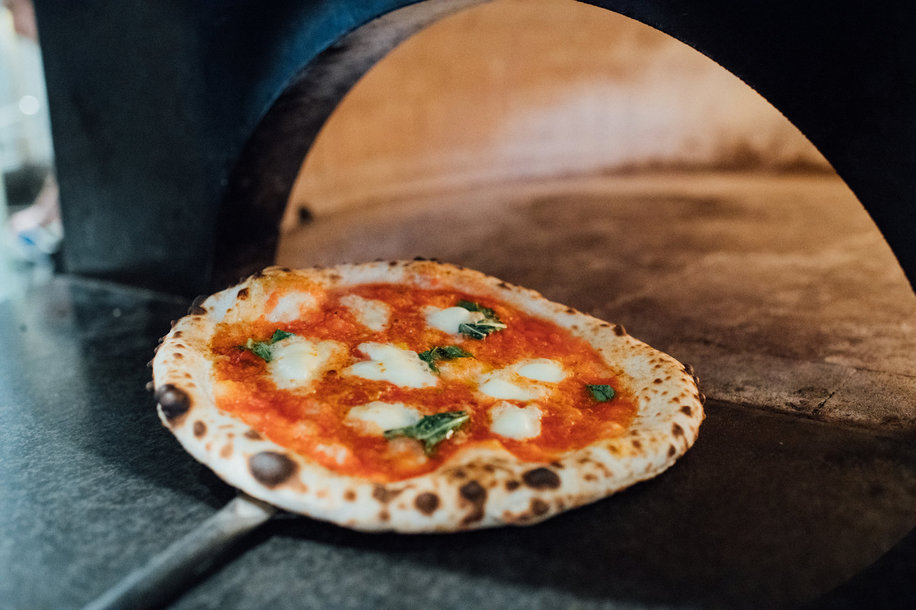 Pizzéria NO.900
You've heard us talk about it many times before, but this small restaurant is absolutely one of our favourite spots to grab a slice. The restaurant is very charming, partly thanks to the romantic setting which was designed by Blazysgerard. We love the sweet Italian sausage and the porcini sausage with truffle oil  pizzas – note that they also offer pizza for breakfast, and that their food truck is the most beautiful in Montreal. With quality ingredients, well prepared pizzas, and a charming staff, this pizzeria has concocted a winning recipe. The 22 seats are almost always full, but you can order take-out or  delivery (if you live in the Outremont-Mile-End district). Terrace during the summer!
1248 Avenue Bernard
Montréal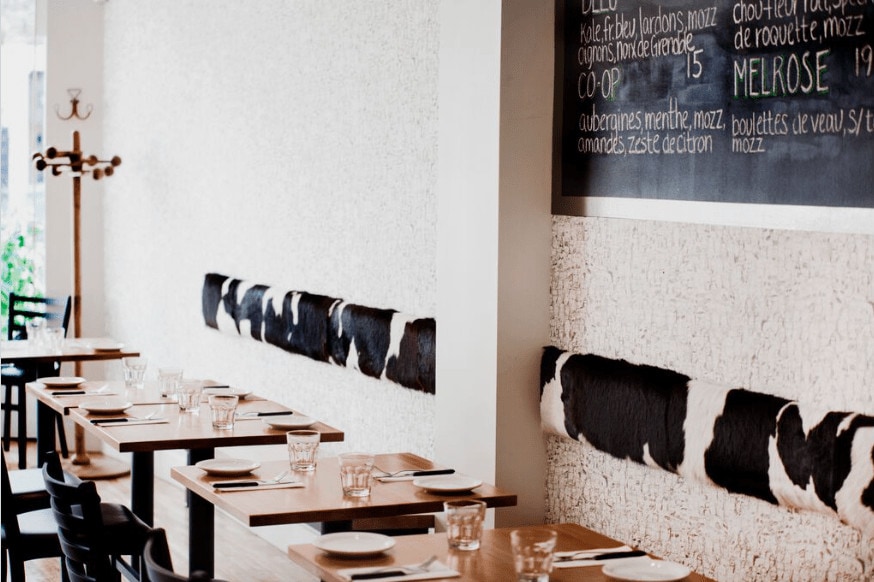 Pizzeria Melrose is a small restaurant in Notre-Dame-de-Grâce, but it is very charming. Their pizza is honest, simply, and very good. The place offers about ten options, including a pizza of the week. We love the Margherita! The restaurant only recently opened, but the place is already quite busy.  There is still a lot to discover for us here, so we will keep coming back! The service would be described as well-intentioned and charming; they just need some time to adjust.
5779 Rue Sherbrooke Ouest
Montréal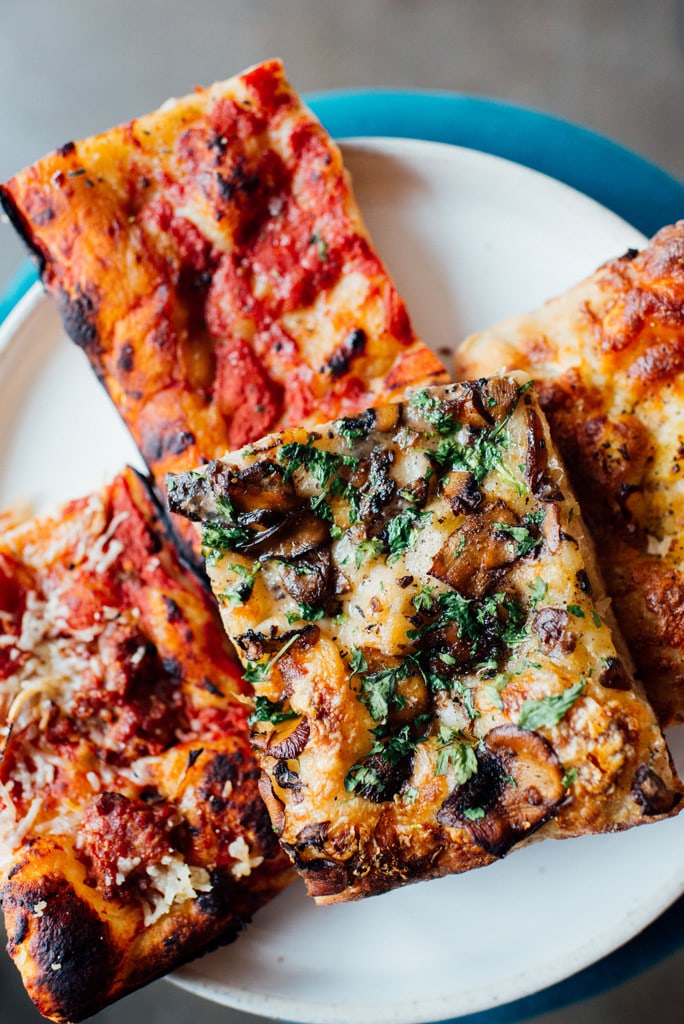 Club Social PS is the new café behind restaurant Elena – and surprise, surprise, it is awesome. Run by the same owners as Elena, the café serves the same delicious pizzas from the Elena kitchen! Starting at 11am, the café offers three to four kinds of pizzas al tallio (Roman pizzas) which change daily, but are always fresh and delicious. Perfect for either dining on the go, or in house with a bottle of wine, this restaurant is friendly and very relaxed. We really like the concept!
5090A Rue Notre-Dame Ouest
Montréal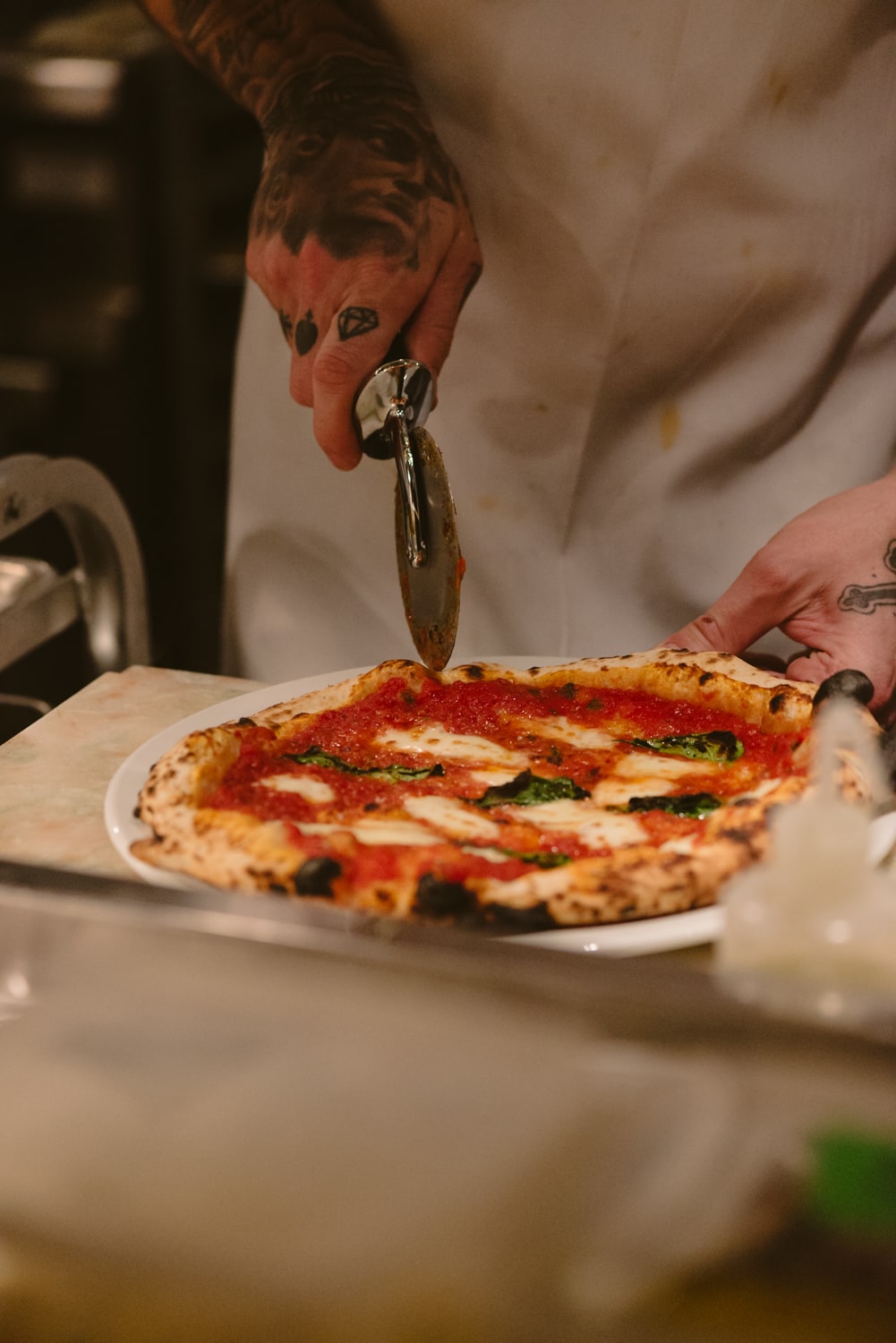 Right in the heart of Pointe-Saint-Charles, Fugazzi Pizzeria Restaurant serves a wide variety of excellent pizzas. With a mix of classics and originals, the restaurant finds an interesting balance between American and Italian pizza. Whether they are to be enjoyed on site or to take away,  the superb pizzas are baked in the wood-fired oven. If you are going on the 'to take away' route, the restaurant also offers a decadent 18″ New York style pizza. To continue the evening in style, the Fugazzi has opened a magical hidden bar…. now considered one the best in town.
1886 Rue Centre
Montréal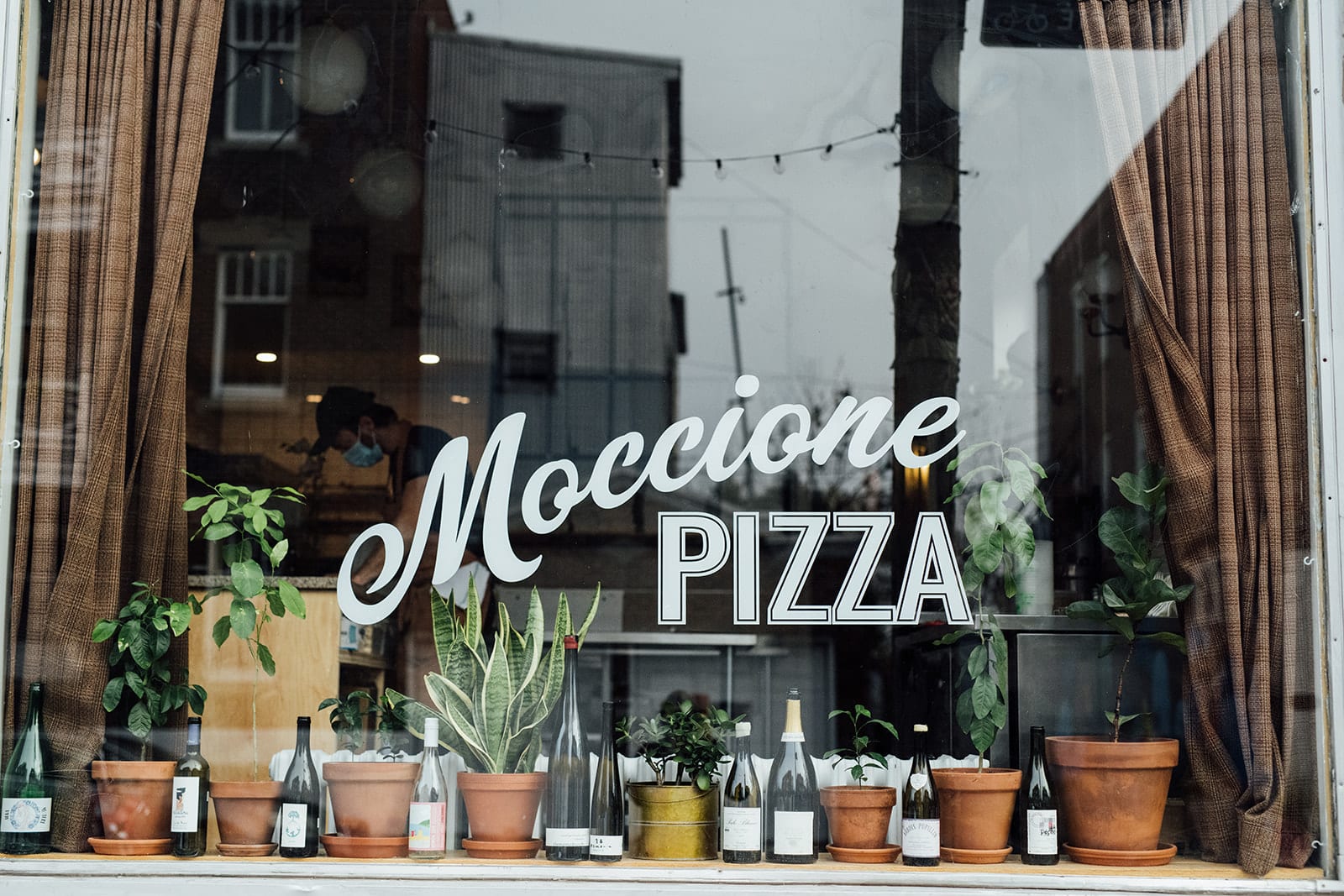 Located in the former space of Moccione, Moccione Pizza is a superb neighbourhood pizzeria that treats Villeray residents with delicious Neapolitan pizzas. The starters and desserts (like the tiramisu) are also well worth the trip.
380 Rue Villeray
Montréal
See on map
65 Rue Saint-Zotique East Montréal H2S 1K6
470 Rue De la Gauchetière Ouest Montréal H2Z 1E3
105 Rue Saint-Paul Ouest Montréal H2Y 1Z5
4629 Rue Notre-Dame Ouest Montréal H4C 1S5
1550 Rue Sainte-Catherine Est Montréal H2L 0J1
3412 Avenue du Parc Montréal H2X 2H5
6827 Rue Saint-Dominique Montréal H2S 3B1
1327 Avenue Laurier Est Montréal H2J 1H4
69 Rue Saint-Zotique East Montréal H2S 1K7
433 Rue Mayor Montréal H3A 1N9
1248 Avenue Bernard Montréal H2V 1V6
5779 Rue Sherbrooke Ouest Montréal H4A 1X2
5090A Rue Notre-Dame Ouest Montréal H4C 1T1
1886 Rue Centre Montréal H3K 1H9
380 Rue Villeray Montréal H2R 1G9