Paloma: Niçoise elegance and comfort in Villeray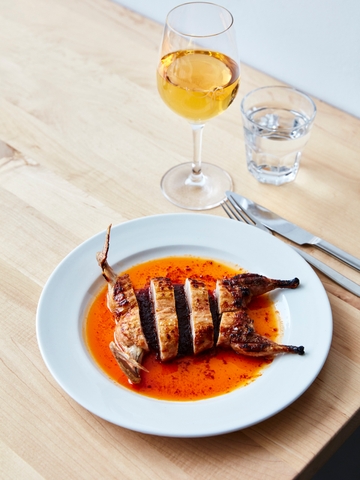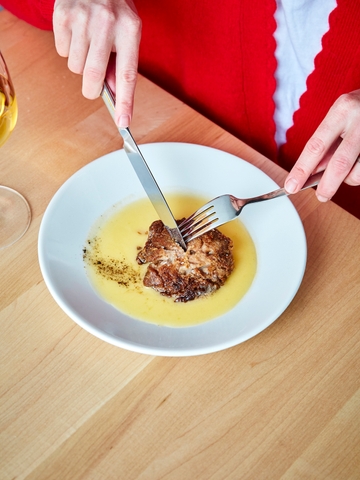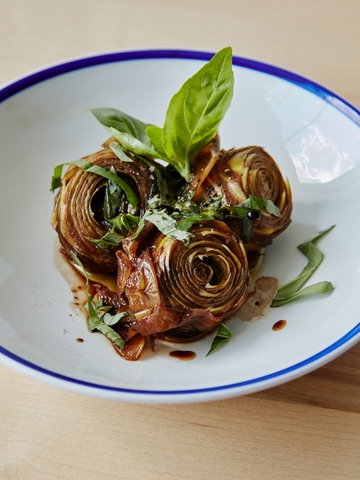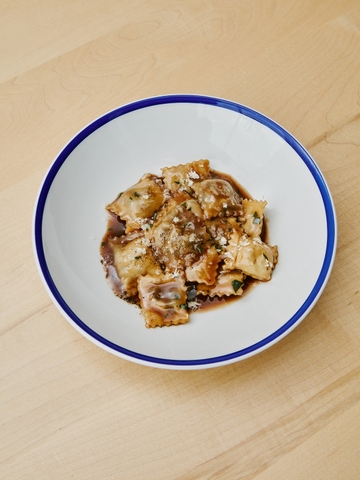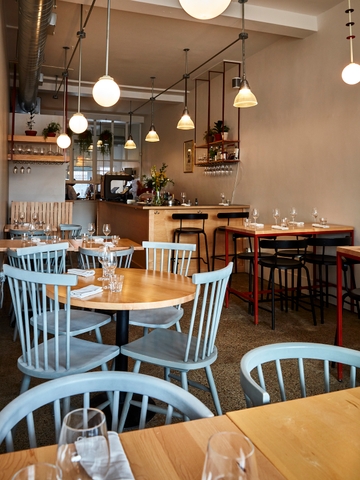 Paloma

Monday: Closed
Tuesday: Closed
Wednesday: 5:30 – 10:00 PM
Thursday: 5:30 – 10:00 PM
Friday: 5:30 – 10:00 PM
Saturday: 5:30 – 10:00 PM
Sunday: Closed


Owner(s) Armand Forcherio, Rosalie Forcherio
Chef(s) Armand Forcherio
Sommelier Rosalie Forcherio
Opened 2019

Accepts mastercard, visa, cash, debit
30 Seats
The restaurant Paloma opened its doors last November on Saint-Laurent Boulevard in Villeray. Inside the small space that can accommodate about 30 people, a father and daughter offer refined Niçoise cuisine.
A nod to summers in the South of France
Chef Armand Forcherio, of Italian origin and born in Nice, is returning to the Montreal gastronomic scene, which he left in 2010. At the time, he was the owner of the restaurant Nizza. For this comeback, he joined forces with his daughter, Rosalie, a sommelier who has worked in many fine restaurants in the city (including Montreal Plaza) and elsewhere, such as Geranium in Copenhagen. Together, they opened Paloma. The name of the restaurant is a nod to a beach in Saint-Jean-Cap-Ferrat between Nice and Monaco, a place "where the water is softer, the rosé is fresher and everything tastes better." Paloma is therefore a gourmet stroll down memory lane for the Forcherios; memories of happy summers in the South of France.
Paloma offers Niçoise cuisine, where Provençal and Italian flavours mingle. Armand has made up a short menu of small and simply—yet elegant—dishes. With his daughter, the chef wanted to create a comforting dining experience. And so, the Forcherios went back to their family recipe books to offer their clientele dishes that are emblematic of their childhood; such as tripe as a starter. The menu follows a classic formula – appetizers, main courses and desserts – where vegetables, fish, seafood, pasta and meat coexist, and everything is delicious. To complete the menu, the house offers a few plates designed for happy hour, or as a side.
From funky to traditional
To drink, Paloma has something for everyone. Firstly, Rosalie has put together an innovative wine list, made up of responsible productions, including bubbles and macerations. Another menu, entitled Family Reserve, features a few more traditional bottles that Armand has purchased – somewhat secretly – over the years. The combination of the lists allows Rosalie to gravitate between the two and cater to everyone's desires: those of her friends and her father's friends. All of this is complemented by a few cocktails and two beers.
When the family duo took possession of the small space on Saint-Laurent Boulevard, it was barely in shape. With the help of several artisans, Rosalie took advantage of the beautiful natural light to create a space that breathes and soothes. The furniture is by Fabrique Allwood and the lighting by Jacques & Anna. The decor is simple and comfortable, bordering on minimalism. Like any good neighbourhood restaurant, it feels good at lunchtime as well as in the evening.
This new Villeray address stands out on several levels: for its niçoise cuisine, and for being multigenerational, comforting, simple, and elegant. Excellent reasons to add it to your list of restaurants to try!
Written by Samuel Gauvreau Des Aulniers
Photography by Alison Slattery