Baumier: The wine bar revitalizing the Laurentians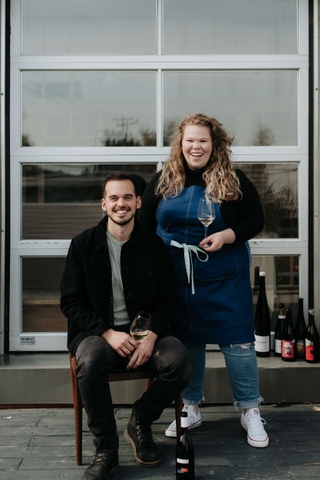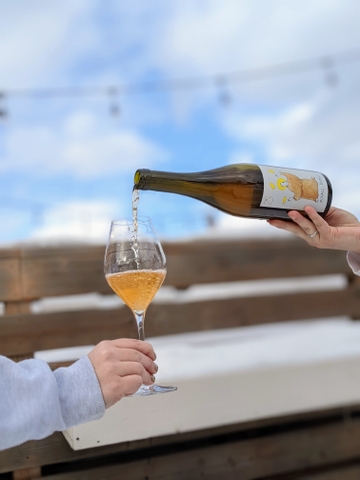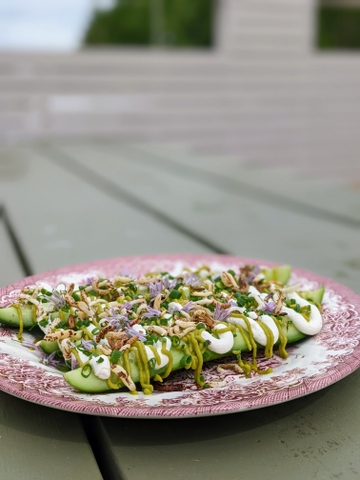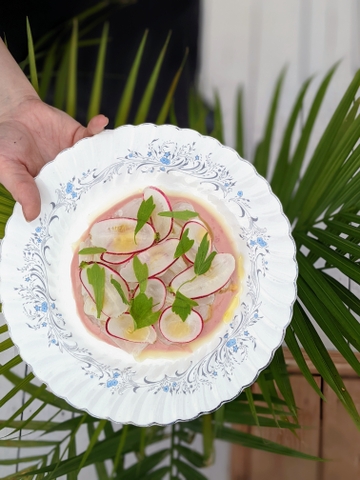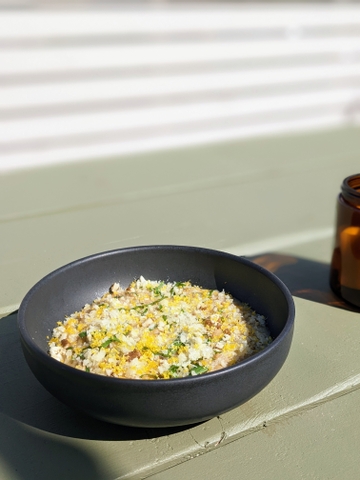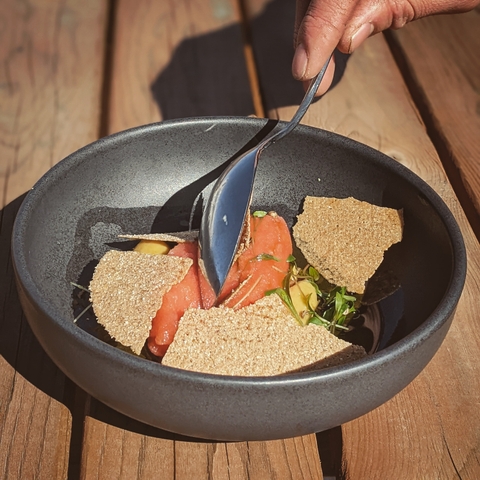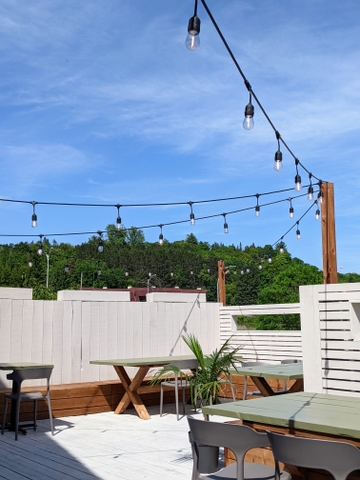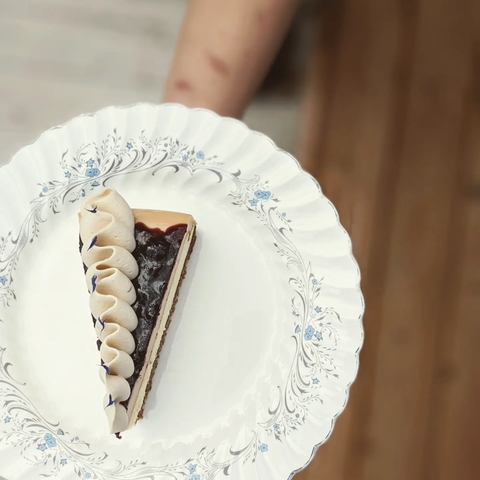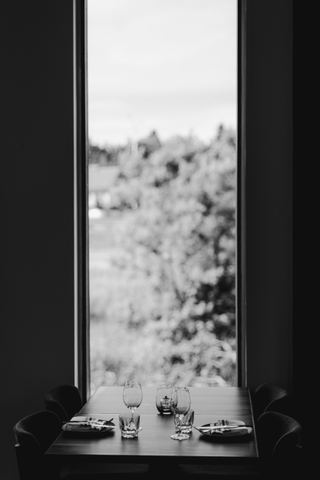 Baumier - Bar à vin

Monday: Closed
Tuesday: Closed
Wednesday: 5:00 – 11:00 PM
Thursday: 5:00 – 11:00 PM
Friday: 5:00 – 11:00 PM
Saturday: 5:00 – 11:00 PM
Sunday: Closed


Owner(s) Nicolas Quinto, Arianne Faucher
Chef(s) Arianne Faucher (cheffe), Sam Boyer (sous-chef)
Sommelier Nicolas Quinto
Opened 2020

Accepts mastercard, visa, amex, cash, debit
40 Seats
Accepts groups
Is accessible
Le Baumier – Bar à vin draws its inspiration directly from the Laurentians. Here, local ingredients are used with finesse and creativity. Its name pays tribute to the region's emblematic tree. "Baumier [balsam], like the fir tree, is a way to highlight our region. It's to bring out the boreal aspect of our part of the country," says Nicolas Quinto, co-owner of this superb wine bar.
Two people, one mission
Nicolas Quinto and Arianne Faucher are two young entrepreneurs who will certainly leave their mark on Quebec's gastronomic scene in the coming years. They joined forces to open a project that Nicolas had been dreaming of for a long time. "I wanted a wine bar in the Laurentians. Not just anywhere, but in this very location," he says.
After working together for three years at L'Épicurieux, a respected restaurant in Val-David, Nicolas wanted to make his long-held dream come true with Arianne. After all, they share the same vision of gastronomy and have totally complementary skills. Nicolas is in charge of the bar program and the wine list, as well as managing the operations in the dining room. Arianne is a chef with a background in pastry making. Both are motivated by their desire to broaden the region's culinary offer.
In recent years, many young people have moved to the region. The demographics are changing, and the duo jumped at the opportunity to meet the demand of this younger clientele. Based on the excellent response thus far, we can say with confidence that they made the right choice. Opening in the middle of a pandemic, they were blessed with a loyal clientele that was enthusiastic about the project. Nicolas recognizes that it's their clientele who saved the business and is extremely grateful to finally be able to welcome them into his wine bar.
Promoter of Quebec's food autonomy
In the kitchen, Arianne wants to work only with products from Quebec. In order to get through the winter and spring with a diversified menu, they resort to canning and freezing. Their open kitchen is a real little laboratory. They are constantly experimenting. Arianne develops her menu with the talented Sam Boyer (sous-chef), formerly of the Club Chasse et Pêche.
Their strength: working on things differently. For example, during our visit, we tasted a dish of naked oats, risotto style. With wild garlic, dehydrated egg yolks, black walnut (with a little taste of blue cheese) and Louis d'or, this dish surprised us. What a combination! Beyond cooking food differently, they even think about how to grow ingredients in an original way. They worked with Alexandre Tessier of Champignons du Versant to harvest immature black pearl oyster mushrooms. This young version of black pearl is grilled directly over the flame and married with pickled daisy buttons, fiddleheads, daylily and a homemade mascarpone. It's hard to think of a dish that could feature more of our local food.
We can't forget about the desserts. In the kitchen, there are three cooks who specialize in pastry. In addition, Arianne worked as a pastry chef alongside the team at the legendary restaurant L'eau à la bouche (unfortunately closed today). You can see that this is a very serious business! Radishes are making their appearance on the market? So let's make a radish sorbet and serve it with a creamy oatmeal, pollen, buckwheat nougatine and coriander oil, says Arianne. To our delight, the team never seems to exhaust its creativity and such dishes are created according to market arrivals.
Finally, a wine bar in Piedmont
The (natural) wine list at Baumier welcomes new arrivals on a weekly basis. At the bar, the cocktail offer evolves with the seasonal arrivals and the ingredients used in the kitchen. Here, nothing is static and nothing is lost. Everything is created with a pure love of the land and love of discovery at heart.
It is impossible not to mention the quality of the service. From start to finish, we were treated with the utmost care. Each employee played their role brilliantly. Bravo! Baumier is now on our list of the best restaurants in the Laurentians and Saint-Sauveur and the surrounding area: Our suggested addresses.
To everyone's delight, the Laurentians finally have a wine bar! But as we've experienced, and we hope you soon will too, this is not just any wine bar.
Written by Sarah Laporta
Photography by Baumier - Bar à vin