Boulangerie Jolifeu: Glorious breads from Saint-Sauveur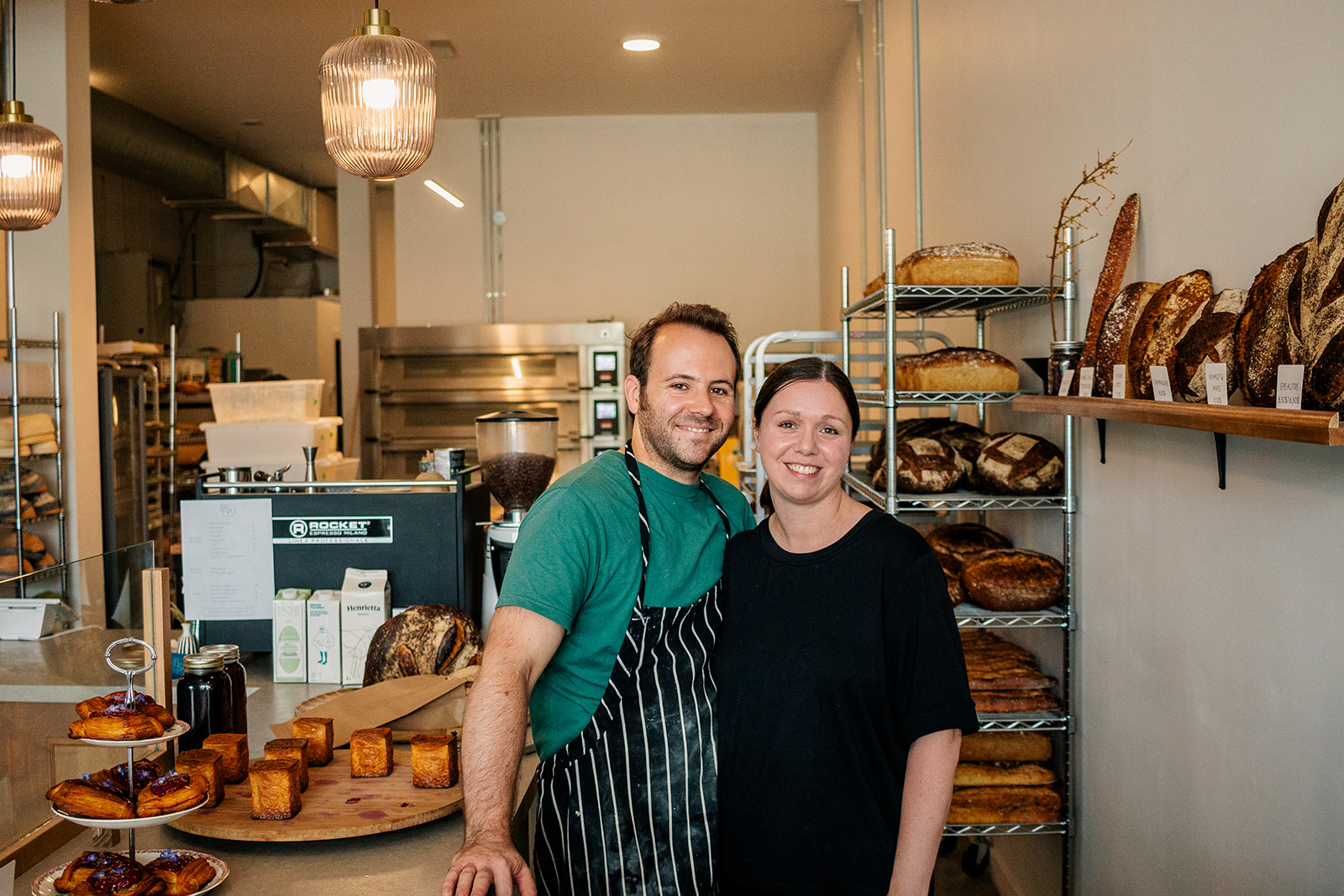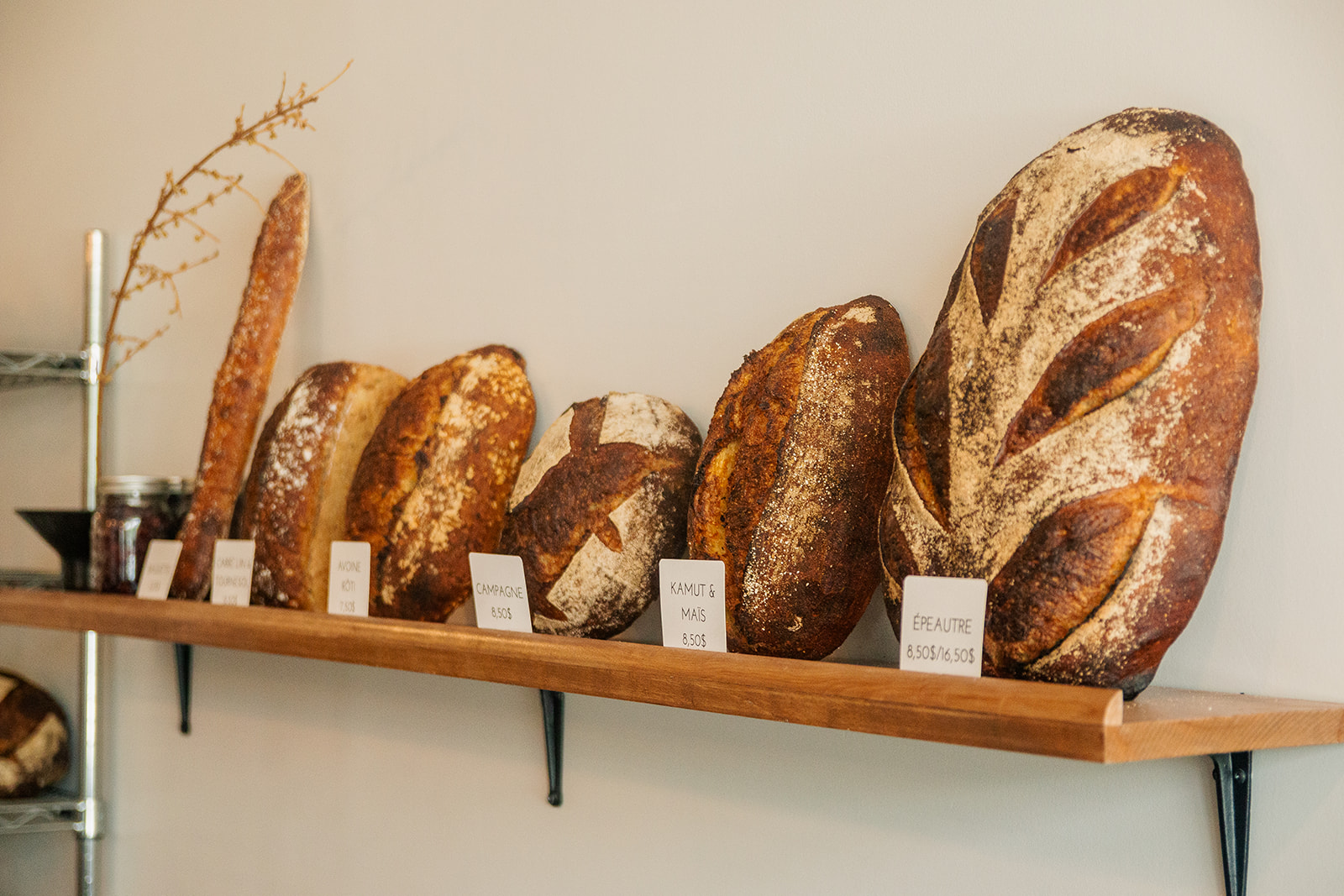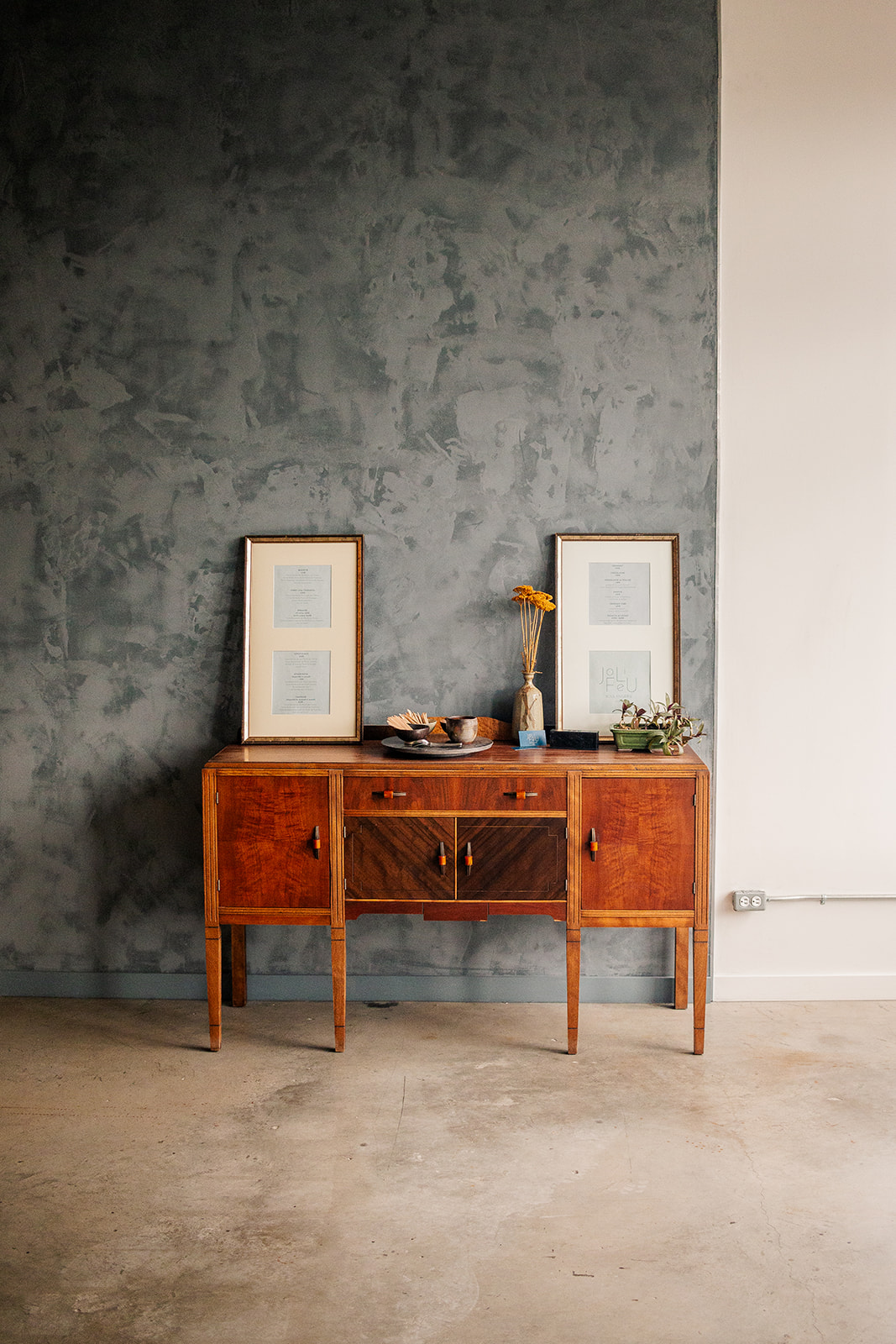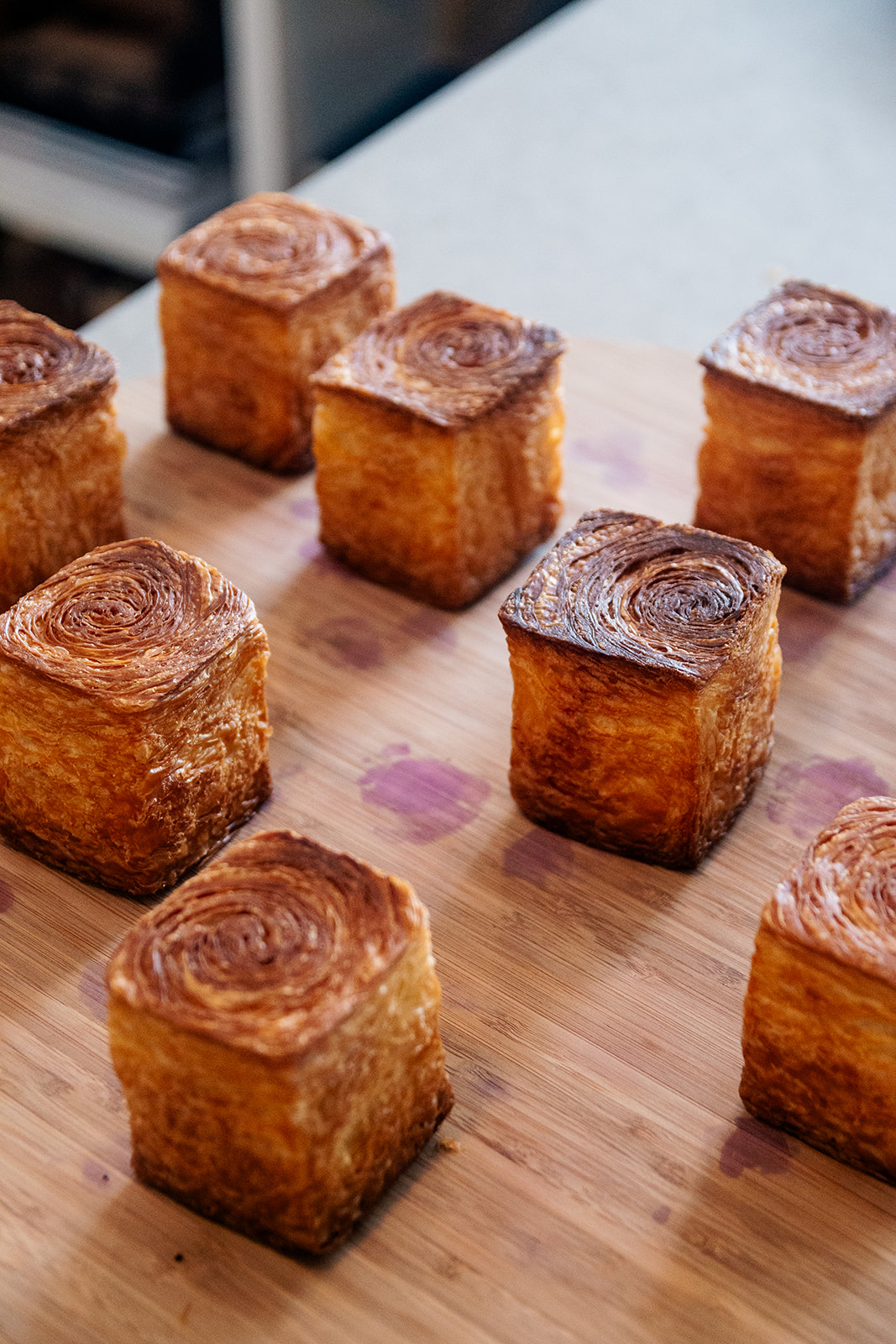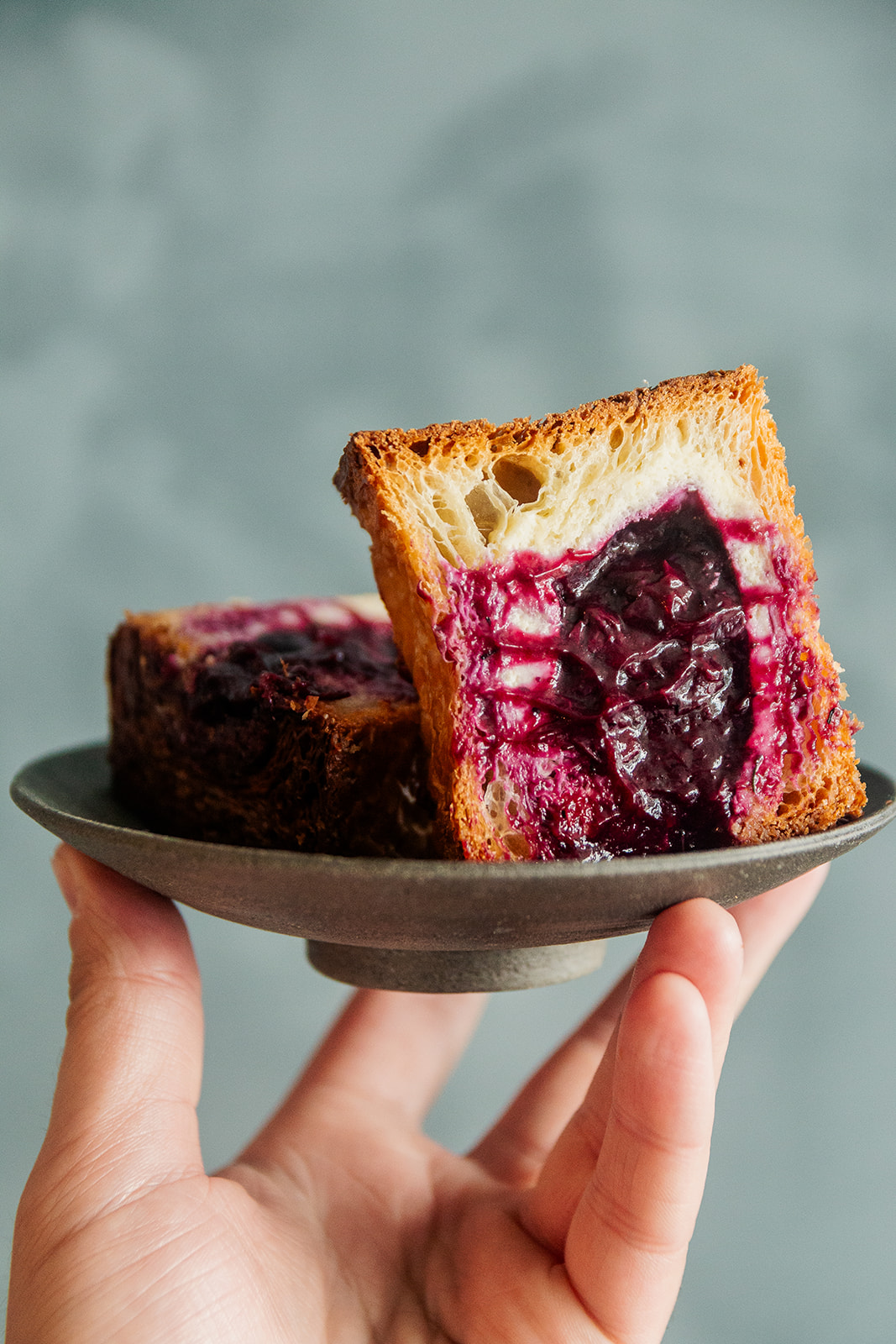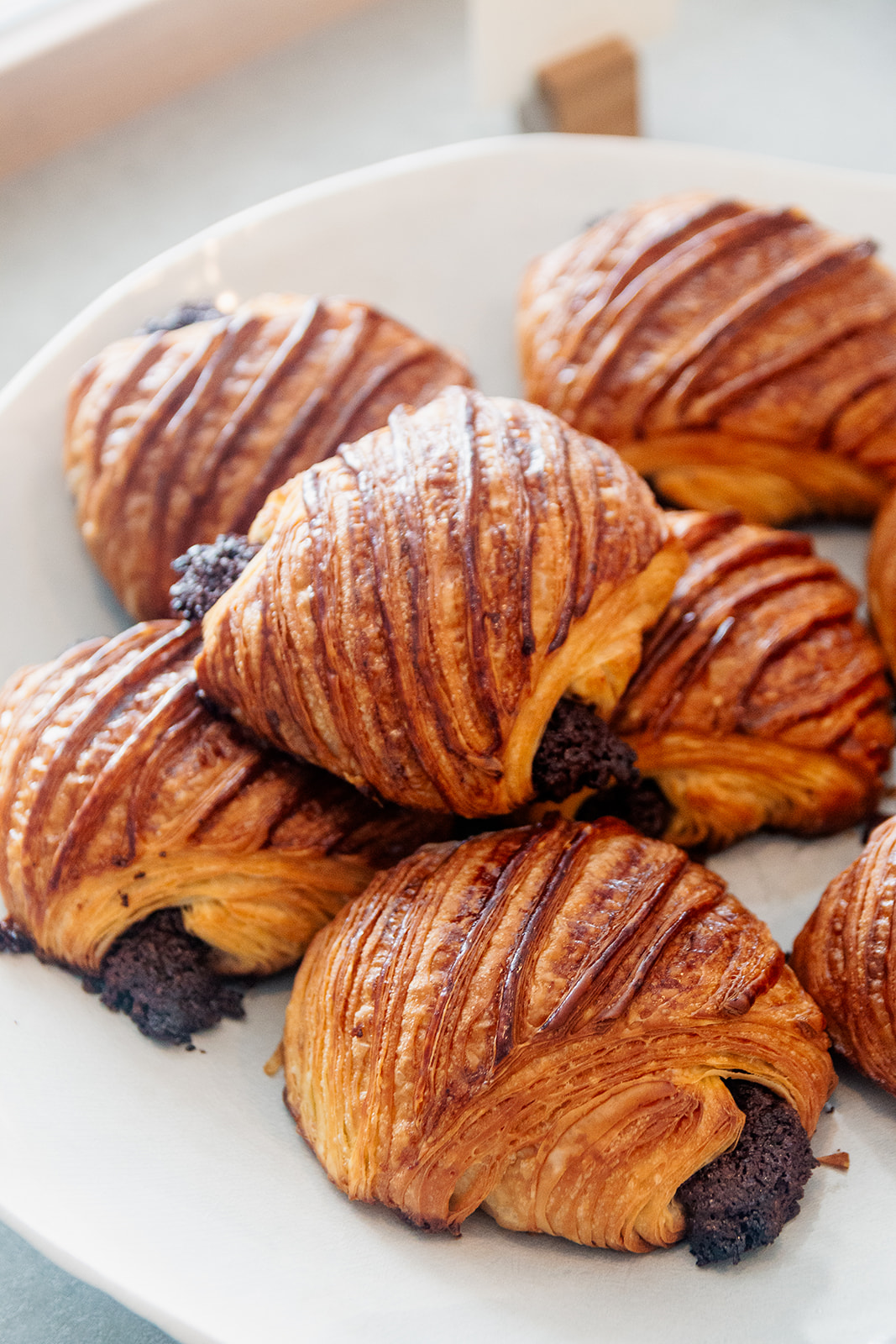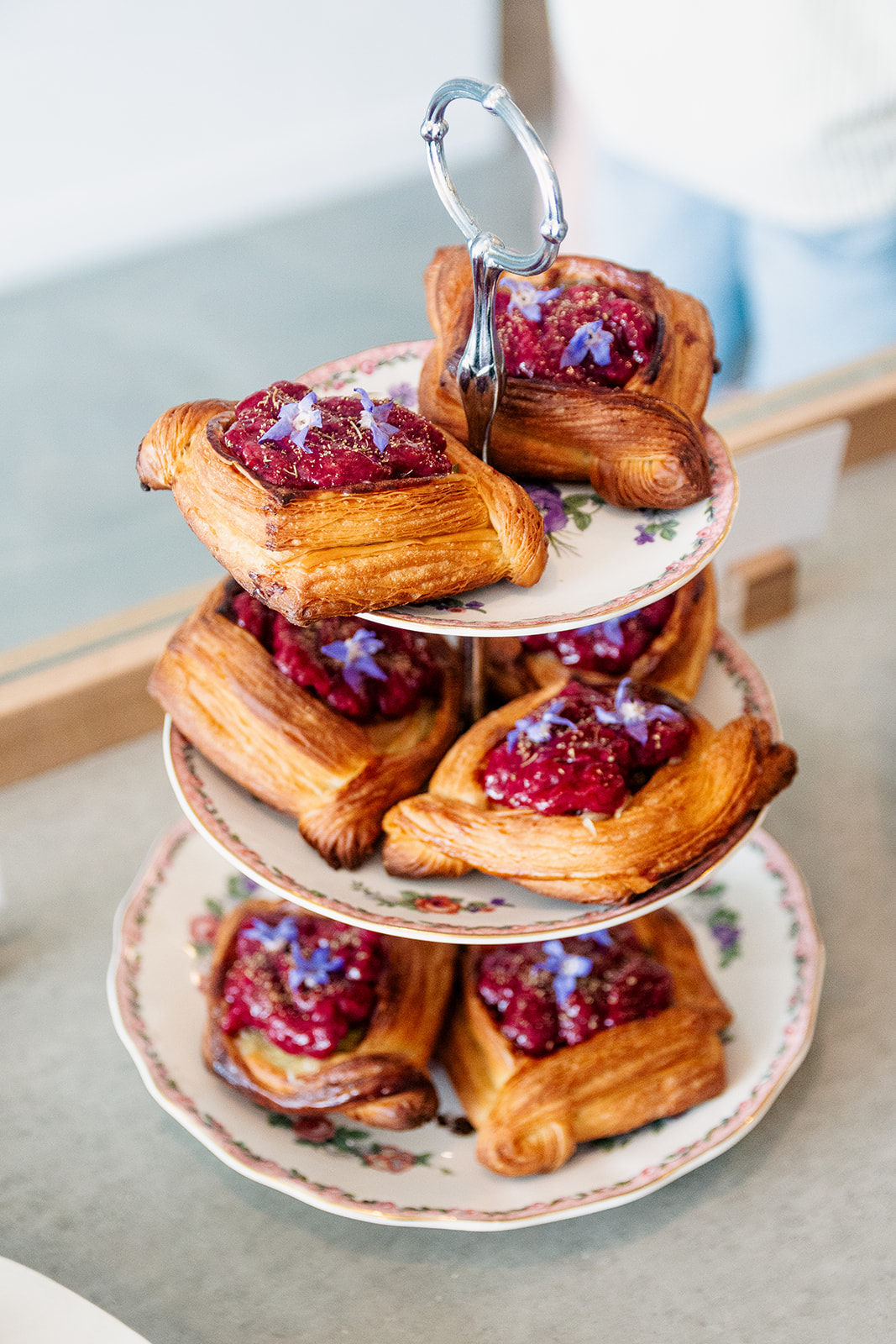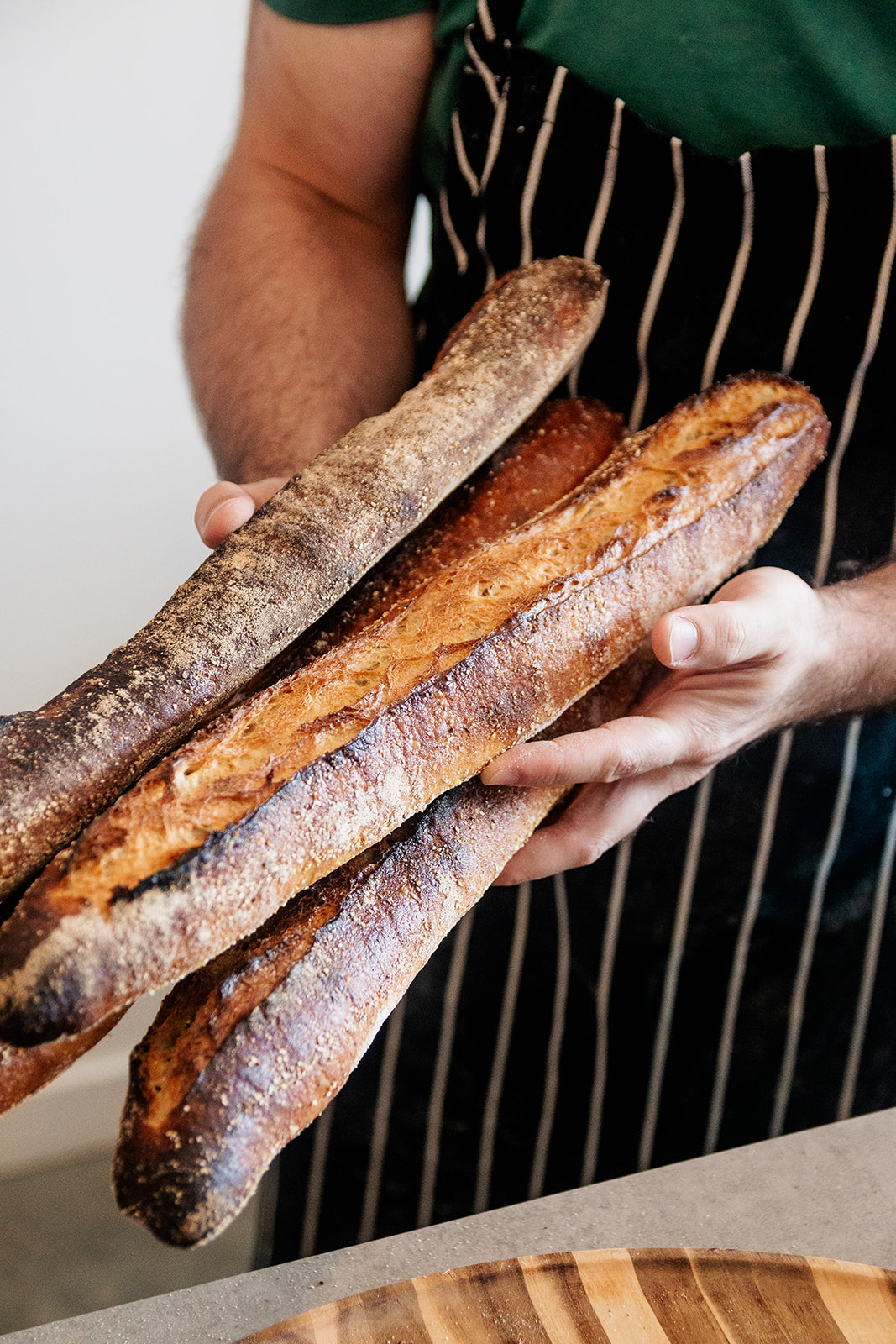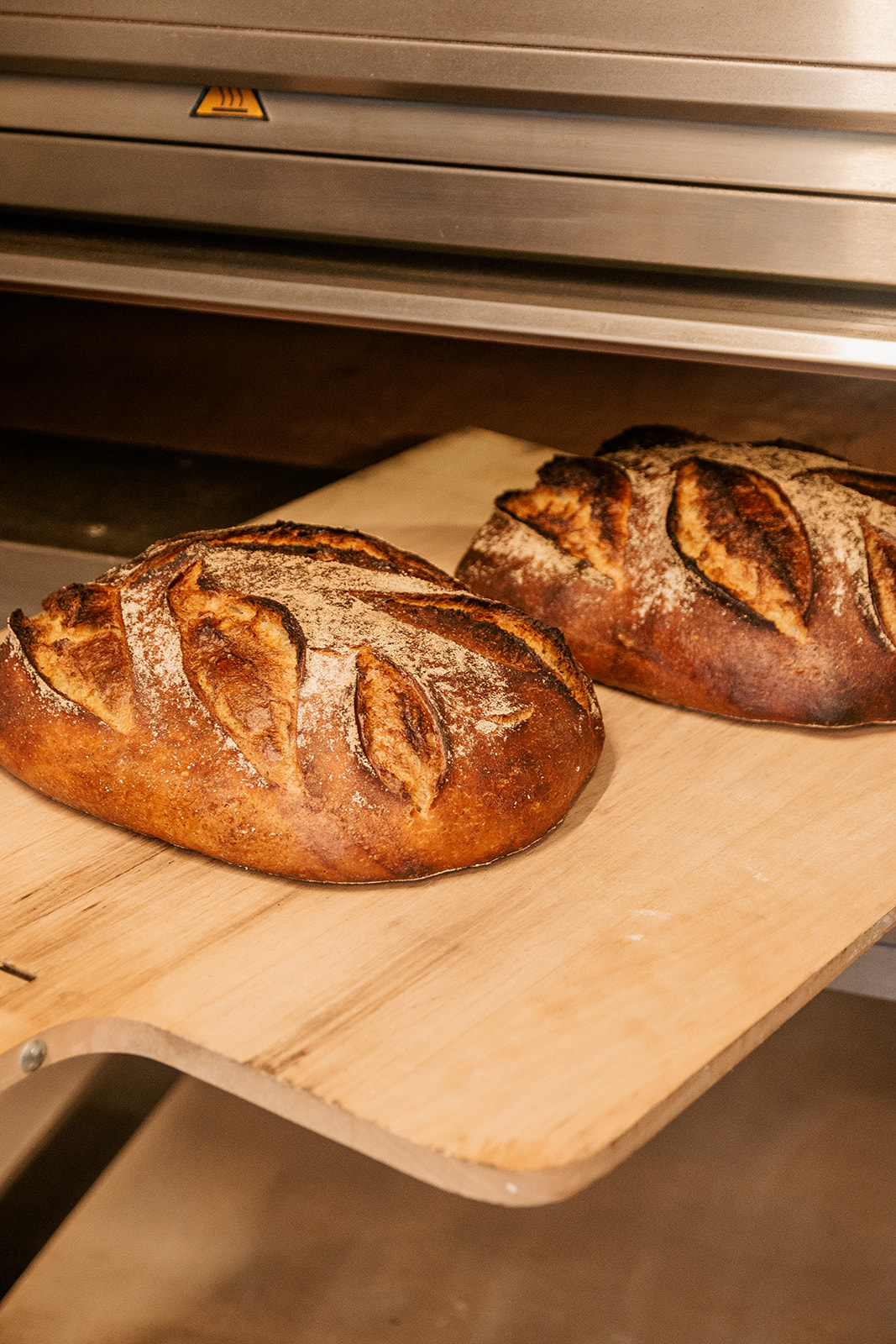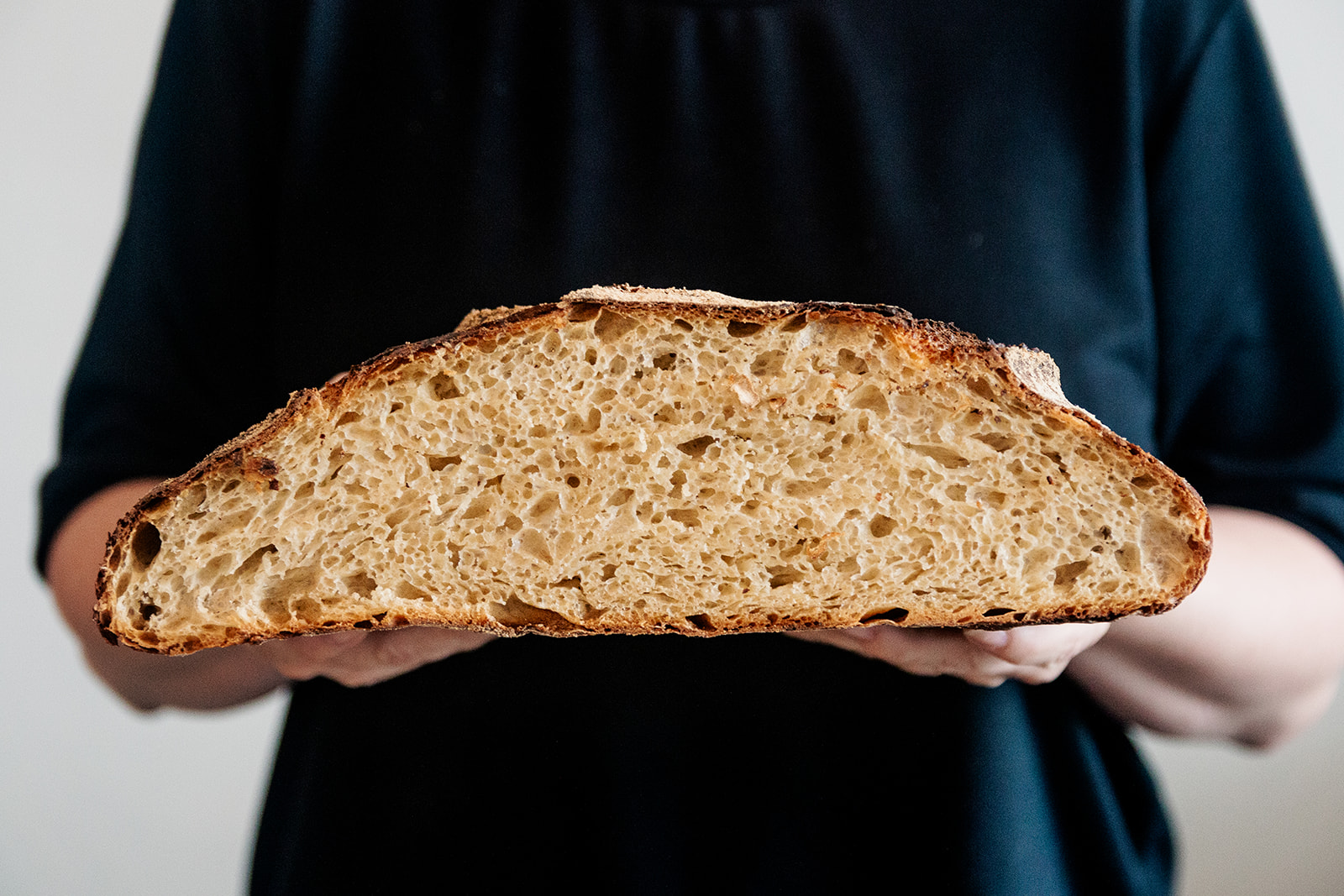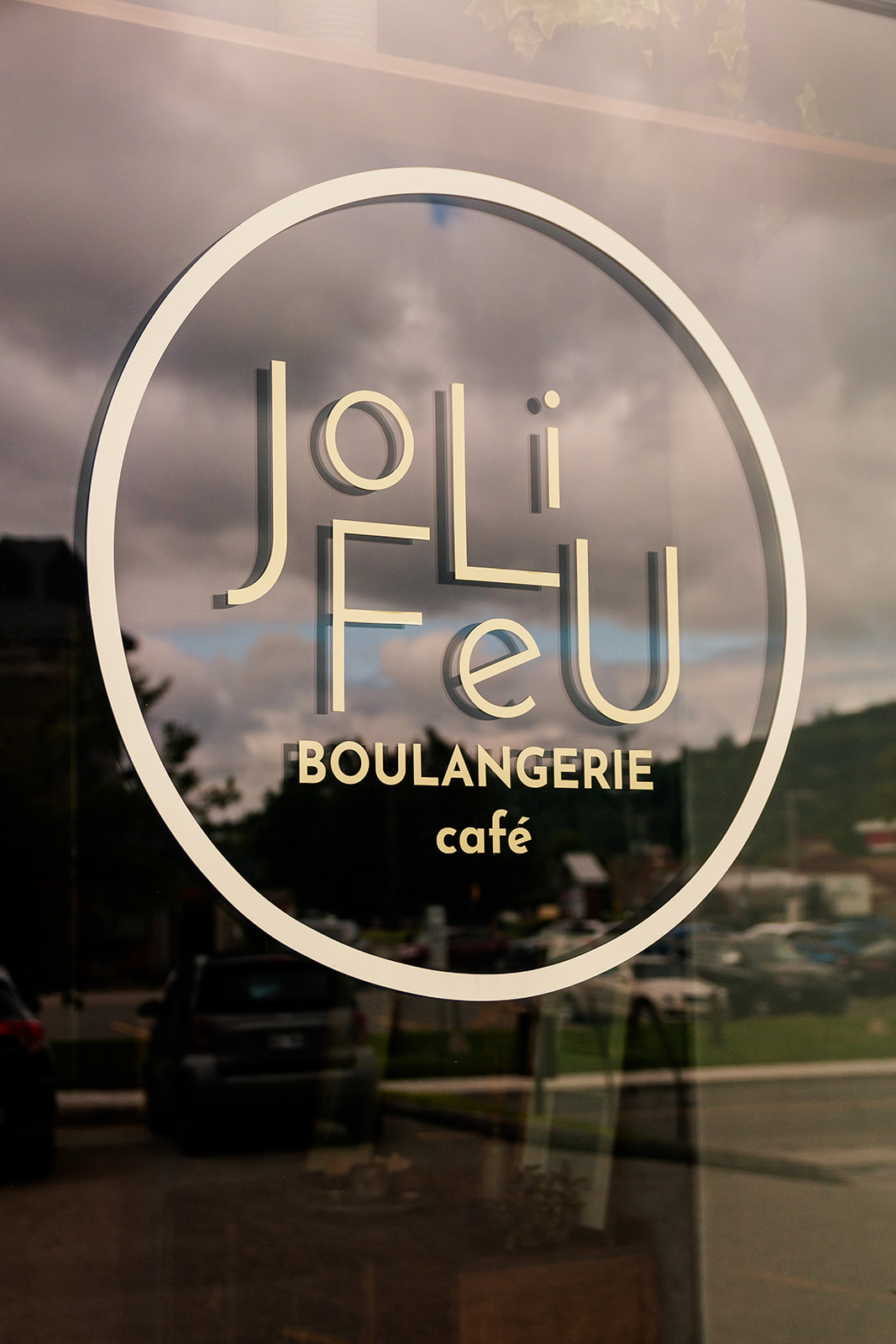 Boulangerie Jolifeu

Monday: Closed
Tuesday: Closed
Wednesday: Closed
Thursday: 10:00 AM – 4:30 PM
Friday: 10:00 AM – 4:30 PM
Saturday: 9:00 AM – 4:30 PM
Sunday: Closed


Owner(s) Mélanie Simard, Renaud Letellier
Opened 2023

Accepts mastercard, visa, cash, debit
Is accessible
Since boulangerie Jolifeu opened its doors in April 2023, it's been impossible to head north without making a quick stop in Saint-Sauveur to stock up on Renaud Letellier and Mélanie Simard's gorgeous breads and scrumptious viennoiseries.
Mélanie and Renaud met at Bouillon Bilk. "He was an awkward cook who did his own thing. I was the one who cruised him," Mélanie recalls with a laugh. It was in this kitchen that Renaud began baking bread and got the itch for baking, a passion that was later confirmed at Le Saint-Urbain (the owners are also behind La Bête à Pain) and at Hoogan et Beaufort, where he discovered wood-fired bread baking.
It was the arrival of their daughter Billie in 2019 that convinced them to leave the city for the Laurentians, just before the pandemic prompted so many others to do the same. Mélanie bid farewell to Bouillon Bilk to join the friendly team at La Belle histoire, which had just opened in Sainte-Marguerite-du-Lac-Masson. Renaud worked for a while as a home chef, which he really enjoyed. Then, of course, came the pandemic, and everything came to a halt.
The young parents questioned their future. "What would you never get bored of?" asked Melanie one day. "Of making bread," he answered outright. And bread it is! Two years and counting later, the Jolifeu bakery opened its doors, just in time for the long Easter weekend.
The taste of flour
Don't be surprised if the breads at boulangerie Jolifeu have a slightly darker hue than elsewhere: no, they're not burnt, that's exactly how Renaud likes them – and we couldn't agree with him more, they're so tasty and crisp. "I try to get away from what you find elsewhere. I like people to taste what's in the bread, to taste the flour," he explains.
The choice of flours is crucial here: the white flour (organic and unbleached, of course), which serves as the base for all the breads and gives the crumb that attractive pale yellow color, comes from Moulin des Cèdres, in Montérégie; the spelt and rye from Moulins de Promelles; the kamut from Moulin Lacoste, and so on.
Not surprisingly, Jolifeu's delicious loaves can be found on the tables of several neighbouring restaurants, including Baumier bar à vin, a few steps away, which was their first customer and which Renaud supplied from his own kitchen even before the bakery opened. StoneHaven le Manoir, Café Noök and Café White et compagnie are also among the faithful.
When baking meets gastronomy
While the breads alone are worth the detour, the delicious viennoiseries are completely addictive.
Indeed, this is where the chef-turned-baker really expresses his talent, often drawing inspiration from dishes in his repertoire, which he revisits in the form of viennoiseries: savory croissants with potatoes, cheese and 'nduja; chocolatines with praline sunflower; danishes with strawberry compote, marmalade and fennel pollen; "escargots" (not the mollusk, the puff pastry brioche! ) with koji praline (grains of rice inoculated with microscopic mushrooms, which are fermented to make miso or sake)… "I think about it the way I would think about a dish in the kitchen", Renaud confides. Lately, he's been working on a series of pastries that resemble shells, sfogliatella style.
But of all the delicious offerings in the display case, it's undoubtedly the croissant cubes that capture the most attention. Crisp and perfectly golden on the outside, dripping on the inside, these little cubes of happiness, whose fillings change every two weeks or so, fly off the shelves. "People reserve them before they go in the oven!" confirms Mélanie, with a certain amount of pride.
If you're more partial to plain croissants or rustic pains au chocolat, don't worry, they're excellent too! Add to this already tempting offer plump and garnished focaccias, cute little sourdough and potato buns for the barbecue season, and Jolifeu has everything you need to satisfy gluten lovers.
In short, if you're not already convinced, head to Saint-Sauveur to taste Mélanie and Renaud's wonderful creations for yourself. But beware, you might become a regular.
Enjoy your discovery!
Written by Mikael Lebleu
Photography by Mikael Lebleu