Toqué! One of Montreal's finest restaurants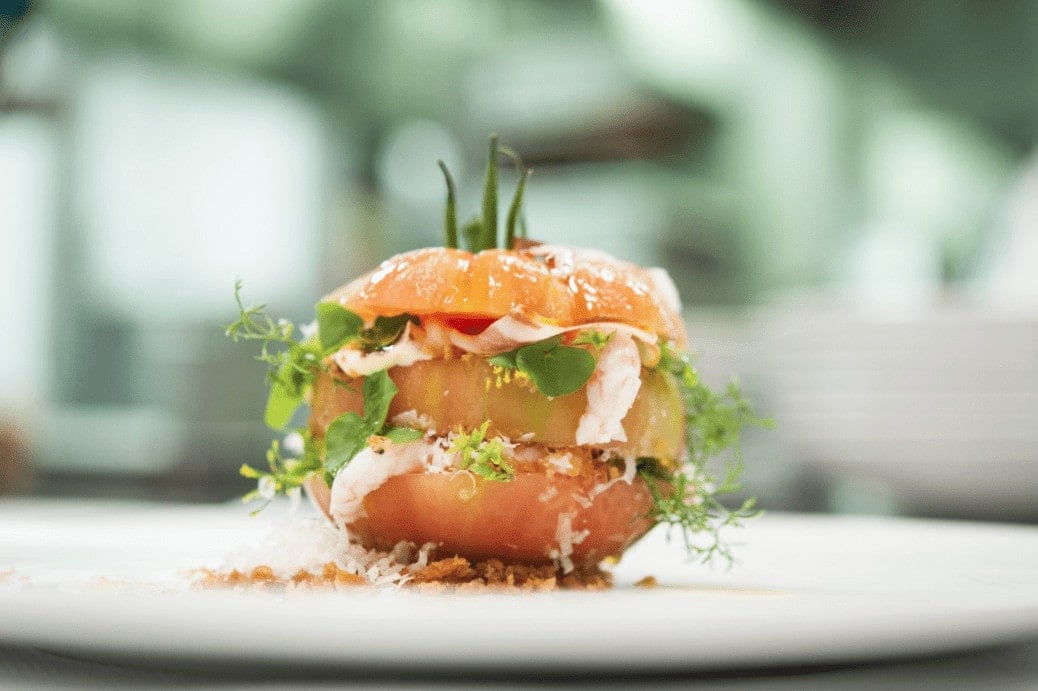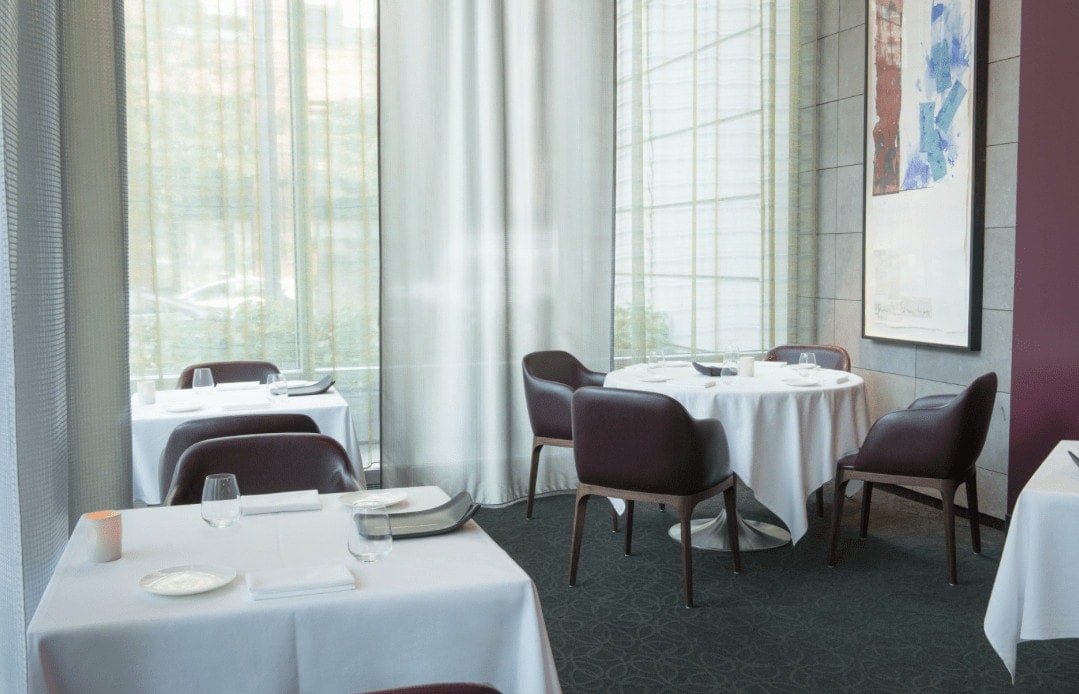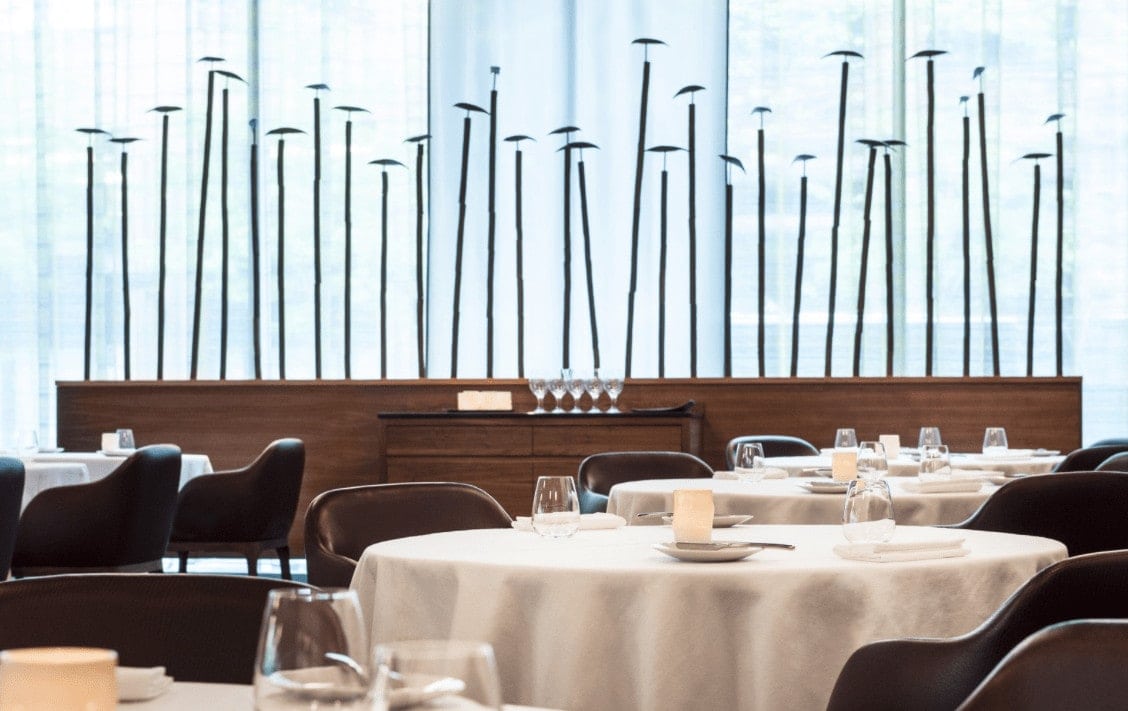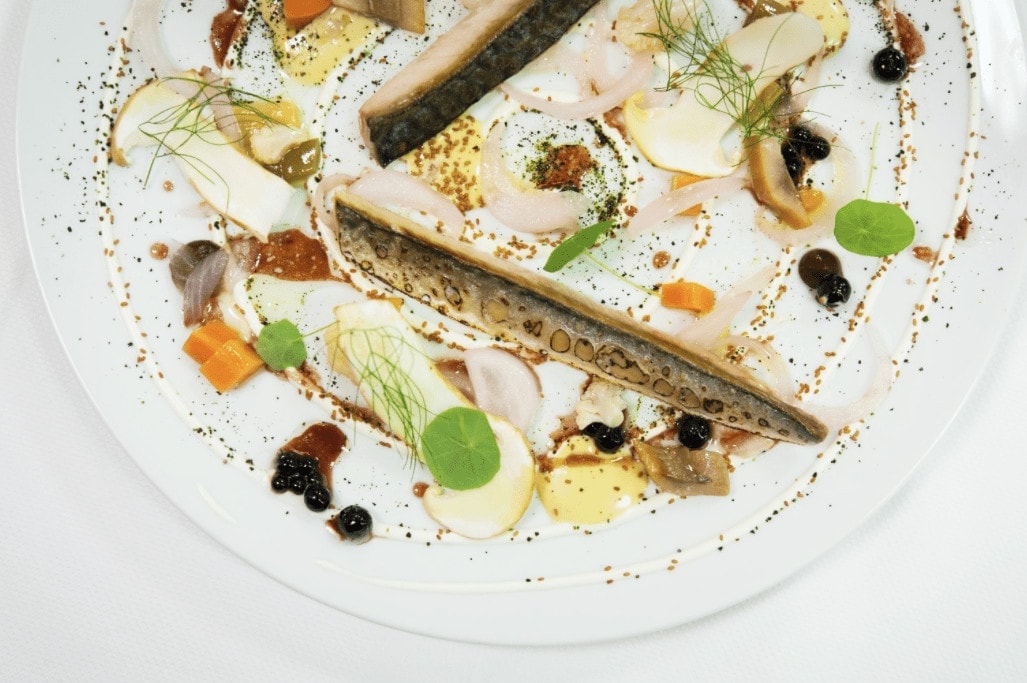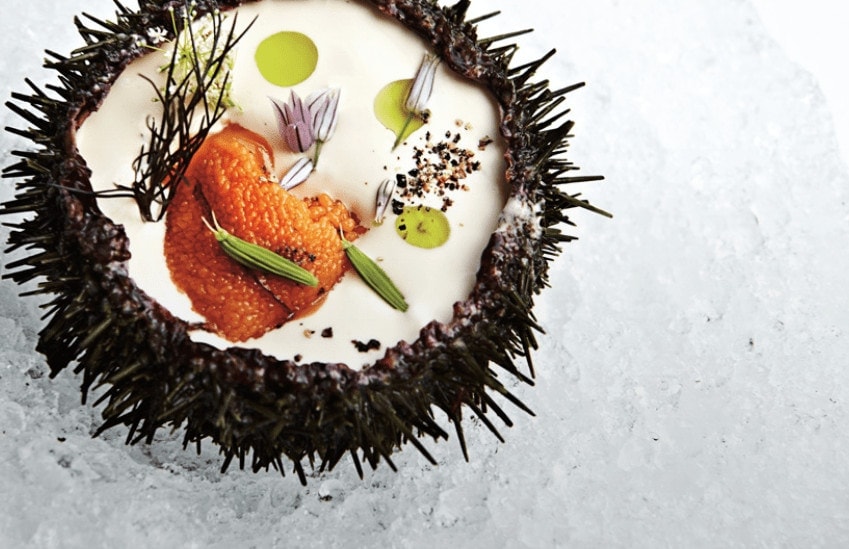 Restaurant Toqué!

$$$$
Monday: Closed
Tuesday: 11:30 AM – 1:45 PM, 5:30 – 9:30 PM
Wednesday: 11:30 AM – 1:45 PM, 5:30 – 9:30 PM
Thursday: 11:30 AM – 1:45 PM, 5:30 – 9:30 PM
Friday: 11:30 AM – 1:45 PM, 5:30 – 9:30 PM
Saturday: 5:30 – 9:30 PM
Sunday: Closed


Owner(s) Normand Laprise
Chef(s) Normand Laprise
Host Wayne Dickson
Sommelier Carl Villeneuve-Lepage
Opened 1992

Offers a tasting menu
Accepts mastercard, visa, amex, cash, debit
70 Seats
Offers catering
Accepts groups
Has a private room
Is accessible
Toqué! is a Montreal landmark that has been open for nearly 3 decades and has earned a reputation of being one of the best restaurants in Montreal for fine dining.
Since Toqué! opened, it has always emphasized the importance of small producers – at a time when the restaurant industry was less appreciated, and the ability to trace produce was a somewhat unknown concept. Toqué! is a restaurant based on produce coming from markets and where the best of our local products are showcased. Owners Normand Laprise and Christine Lamarche took on the challenge of opening an haute cuisine restaurant in Montreal.
Toqué! began its adventure at 3842 Saint Denis St, as a restaurant with about 10 employees and around 50 seats. Ten years later, after this opening in the Plateau, the restaurant moved to Place Riopelle in Vieux Montréal. "The space was chosen for its large windows, easy parking and because the building was new. We didn't want any more building problems." Jean-Pierre Viau created the decor: chic, elegant and distinguished. This new location of Toqué! offered 105 seats, and added a bar, which understandably, is a serious and important element of the space. "People can now come and eat a few appetizers or a main course, have a glass of wine and leave. It's less intimidating and works very well." Toqué! offers two semi-private rooms: the Salon Saint-Antoine which can accommodate up to 30 guests or the Salon Jean-Paul-Riopelle which can hold up to 16 guests. You can also book the entire Restaurant Toqué! for a special occasion.
Toqué! is a centre of gastronomic excellence but is also a place for young people to train and learn more about fine cuisine and how to innovate in the industry. The address is on our list of Montreal's eco-responsible restaurants. Chief Normand Laprise has implemented rigorous waste management practices and is sourcing as much as possible from local producers while strongly supporting sustainable fishing. The establishment has even banned disposable towels in its bathrooms – gold star!
Toqué! became a destination restaurant shortly after opening and in 2005, one year following their move, Toqué! received the Relais Châteaux award, bringing international recognition to the world of gastronomy in Montreal. "It's a sure measure of success, this is an important and select club of the most influential tables in the world and we are now part of this."
In 2010, Toqué! opened Brasserie T! on Place des Arts, offering good, enjoyable cuisine with the same philosophy of "rigour, quality and freshness" that is found at Toqué!
In the fall of 2012, Toqué! launched the book Toqué! The Artisans of Quebec Gastronomy . It discusses the philosophy of the company and the artisans who contribute to the reputation of the Quebec terroir.
Two years later, in 2014, Normand and Christine decide to renovate Toqué! once more, giving it a fresh new look, somewhat smaller, more intimate with warmth. There are now 80 seats, and the look is a little more along the lines of the first location on St Denis. "This has allowed us to focus on what is important – offering better management and better service. A restaurant is like a house, little by little you have to continually take care of it, making sure that everything works and also make improvements."
The kitchens of Toqué! have seen the likes of Martin Picard (Au Pied de Cochon), Mehdi Brunet-Benkritly, Charles-Antoine Crête (Montréal Plaza) and many others. Currently, there is a young, dynamic team of passionate enthusiasts – Pierre, Lucas, François, Daniel and others. "We are fortunate to work with young people and this mixture of generations is very stimulating, everyone learns from everyone else." The wine choices are taken care by Maxime Lavallée and Karl Villeneuve-Lepage, and mainly consist of selections through private imports from traditional sources and countries.
Despite the prices – $122 per person for the tasting menu, $80-$100 extra if you add a wine pairing – it is worth the cost, if it fits in your budget. It certainly doesn't come cheap but nothing is hidden… what you see is what you get. The clientele receives extraordinary quality for the price. "We offer truffles at the price of truffles, that's why everyone has been coming to Toqué! for more than 25 years". Toqué! is known to be full both at lunchtime and in the evening, and the clientele range from 5 to 95 years old. This is surely the real indication that an evening at Toqué! is a memorable experience for all ages.
It is for this reason that Toqué! is considered to be dining at its best – quality, consistency, longevity and its impact on the restaurant business in Montreal are all the attributes that have led to the restaurant's success. « It's easy to open a restaurant but it is harder to make it work and last. » Absolutely and bravo ! Montreal needs strong flagship restaurants to be a leader in the gastronomy field and to encourage change. Toqué! is one of Montreal's best and finest restaurants.
© Photo Hans Laurendeau, Shoot Studio
Written by Élise Tastet