Le Bedeau: A new favourite in Quebec City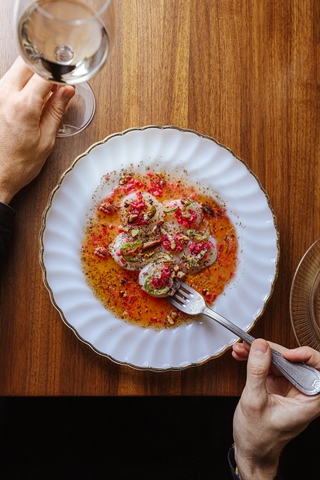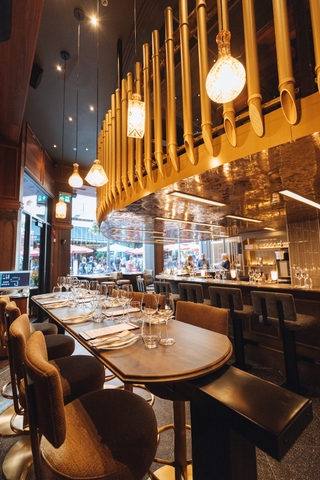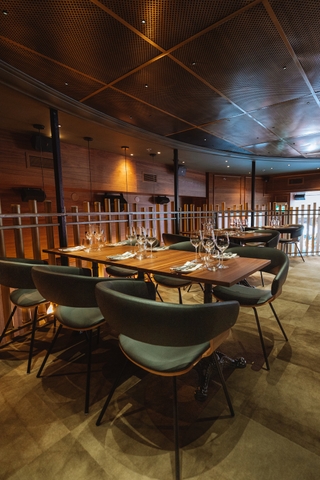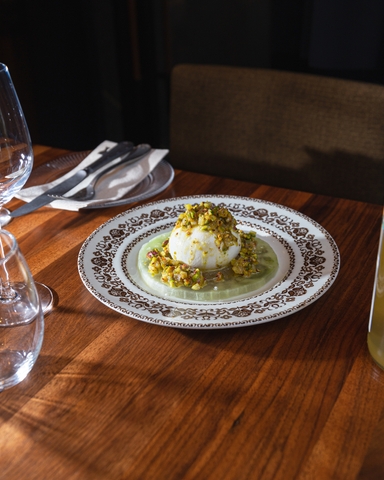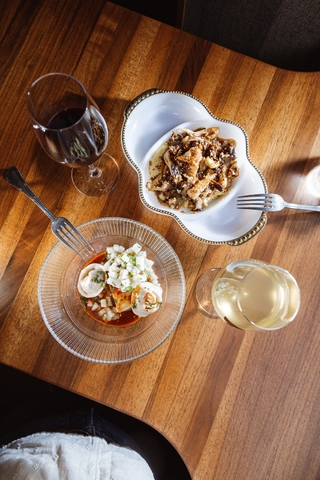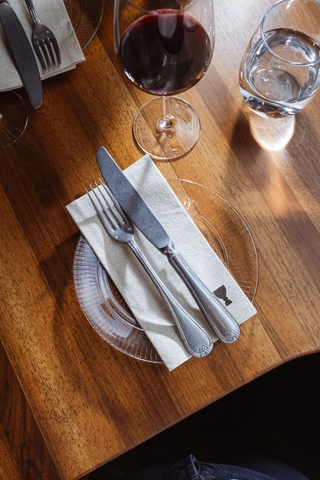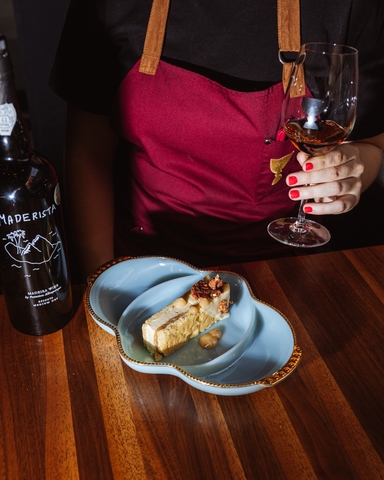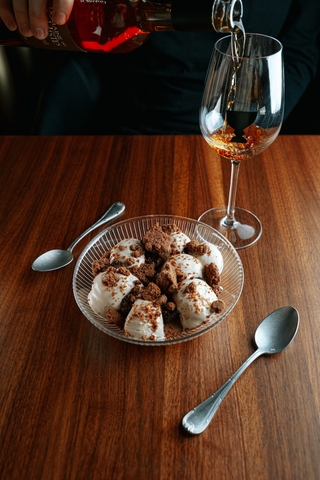 Le Bedeau

Monday: Closed
Tuesday: 5:30 – 10:00 PM
Wednesday: 5:30 – 10:00 PM
Thursday: 5:30 – 10:00 PM
Friday: 5:30 – 10:00 PM
Saturday: 5:30 – 10:00 PM
Sunday: Closed


Owner(s) Arnaud Marchand, Sophie Marchand, Pierre Gagnon, Patrice Auclair, Vincent Garneau,
Chef(s) Pierre Gagnon
Sommelier Kim Colonna
Opened 2022

Offers a tasting menu
Accepts mastercard, visa, cash, debit
80 Seats
Accepts groups
Le Bedeau is already a favourite among many people in the provincial capital, and if you haven't yet been, you're bound to fall under its spell.
We are immediately attracted by the logo of this Quebec City restaurant, a silhouette of a burgundy or chardonnay glass. On closer inspection, we have a little doubt, but then we accept that the mischievous owners of Le Bedeau have chosen a chalice instead. Upon entering the restaurant, many elements of the decor lend a sense of comfort: a confessional door, a large piece of church furniture, organ pipes.
Then come those delicate things that attract us again and again to restaurants around the world: plates and bottles. In fact, at Le Bedeau, it's the bottles that come first, the otherwise delicious plates being there to best accompany what's in your glass.
Opened in early August 2022, Le Bedeau is the brainchild of Arnaud Marchand – who has already pleased many with his tasty plates at Chez Boulay, Comptoir Boréal and Les Botanistes – and Pierre Gagnon, who is the mastermind behind everything on your plate. When it comes to what's in your glass, sommelier Kim Colonna ensures that the concept of "vin de messe" is propelled to the vault of heaven.
This wine list, updated as new bottles arrive, contains some very nice choices; here are some recommendations: from Quebec, in Dunham, the New World Lite from Domaine l'Espiègle; the yellow wine from Amélie Guillot; a Cahors "Prestige", Château Haut-Monplaisir from the Fournié family; the Côte de Nuits-Villages "Les Retraits" from Domaine Thiriet; a beautiful Tuscan red, the Colline Lucchesi Rosso Riserva DOC, Fabbrica di San Martino; and for dessert the silky Rivesaltes Solera from Domaine des Schistes. Delightful.
Chef Gagnon's plates are exquisite and luminous, such as pork rillettes with truffles, beef tartare, lacto-fermented gadelles, sweet spice emulsion, and scallop crudo with sweet clover and lemon purée. All confirm what the chef says about his choices and aspirations in the kitchen, "I like simple things and I try as much as possible to enhance them." If you feel like you're in the odour of sanctity or think you'll be forgiven this little sin of gluttony, you might indulge in this indecent and oh-so-delicious plate: basque blood sausage, mashed potatoes, apple and bacon relish, gravy.
One thing is certain, your visit to Le Bedeau will remain a delectable pilgrimage in your memory, and you will consider repeating the experience as soon as possible. Ite missa Est!
Written by Jean-Philippe Tastet
Photography by Maewenn Bianic / Le Bedeau