Amea Café: High-end cafeteria from the Beatrice team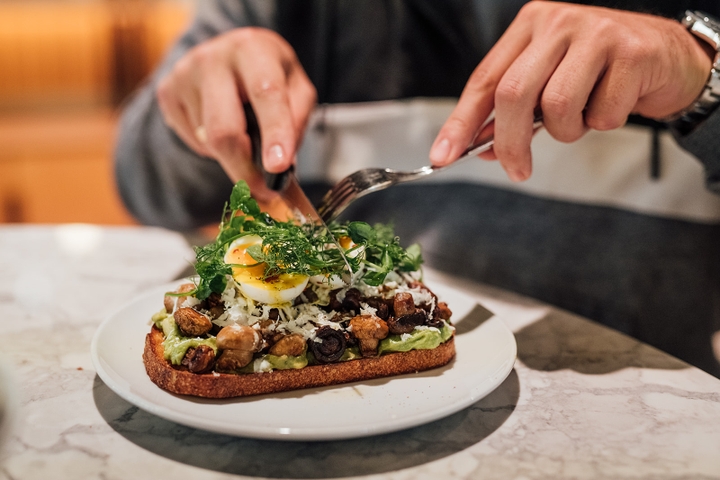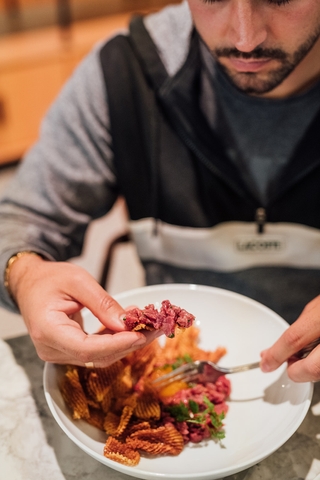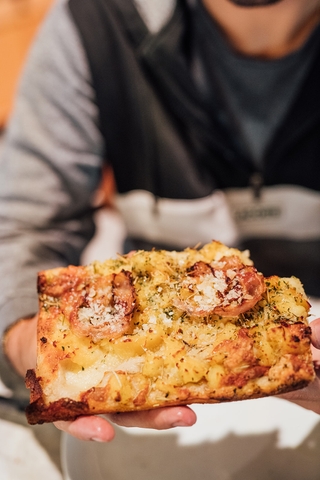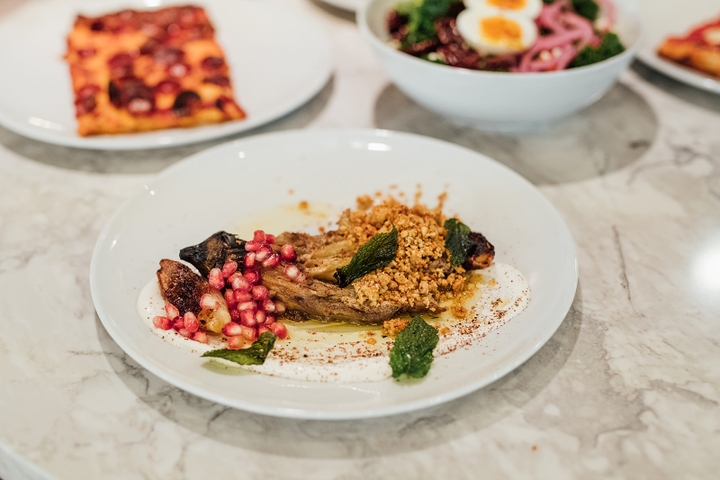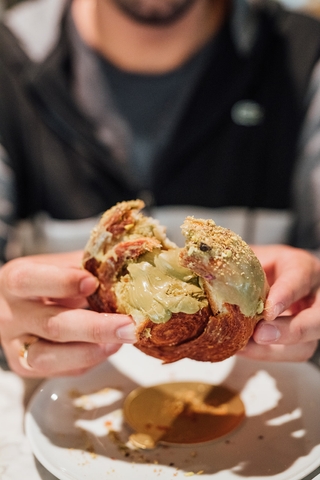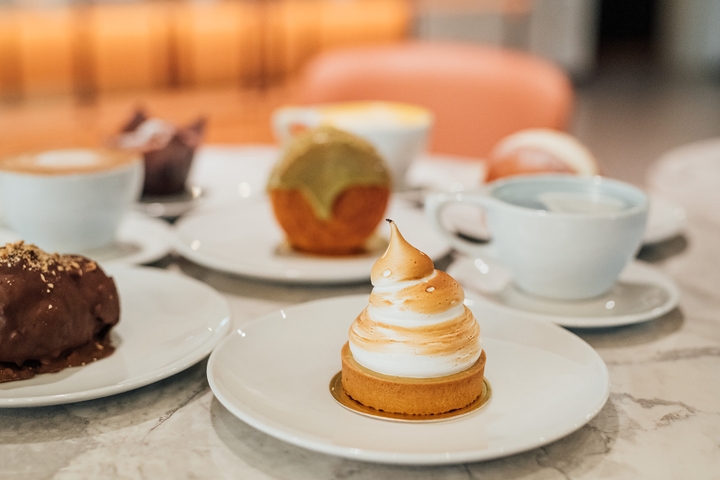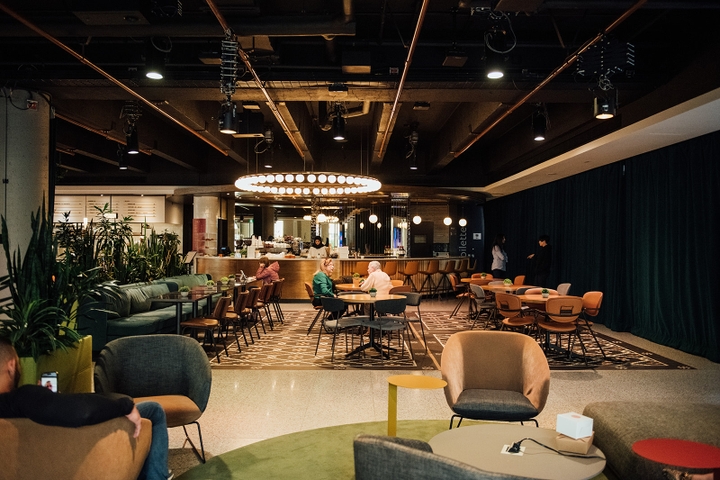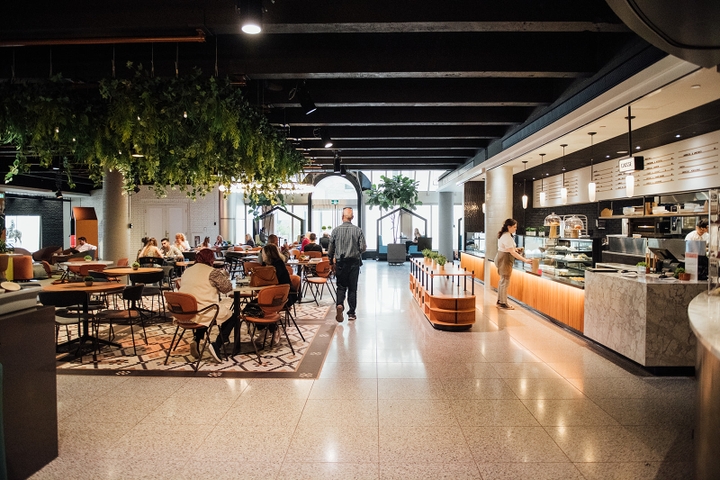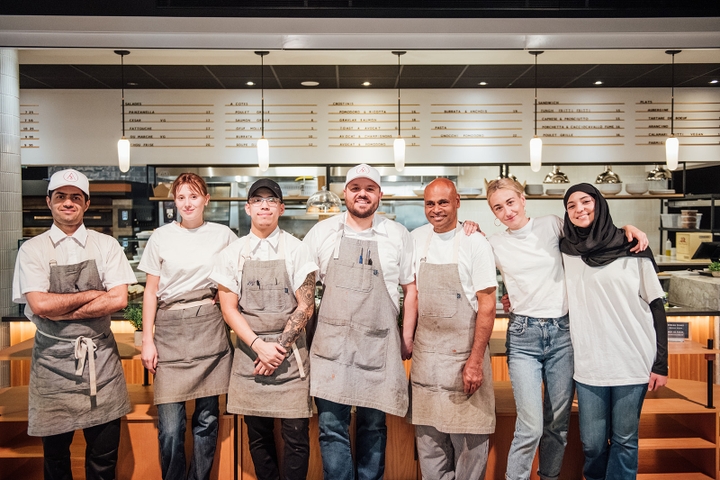 Amea Café

Monday: 8:00 AM – 4:00 PM
Tuesday: 8:00 AM – 4:00 PM
Wednesday: 8:00 AM – 4:00 PM
Thursday: 8:00 AM – 4:00 PM
Friday: 8:00 AM – 4:00 PM
Saturday: Closed
Sunday: 10:00 AM – 3:00 PM


Owner(s) Pino Forgione, Max Caprio, Michael Louis Coppa
Chef(s) Michael Louis Coppa
Host Sarah Smith
Opened 2022

Accepts mastercard, visa, cash, debit
120 Seats
Contrary to what you might think when you see the pastries from Amea Café on social media, the address does not only satisfy sweet tooths. The establishment is more of a cafeteria-style restaurant-café that offers a delicious and extensive Mediterranean-inspired menu.
A choice option in the area
Located at the foot of Maison Alcan on Sherbrooke Street West in Montreal, Amea Café is a great option for residents, students and workers in the area.
Indeed, the spacious and bright dining room of this upscale cafeteria becomes the ideal place for a small business lunch or a study session.
Delicate and tasty cuisine
Forget whatever idea you have of a conventional cafeteria. The dishes served at Amea are each more appetizing and delicious than the last, and they're also very well presented. Co-owner Chef Michael Louis Coppa, formerly of Béatrice, offers an authentic menu made with the highest quality seasonal ingredients.
Enjoy Roman pizzas, elaborate vegetable dishes, tartares, salads, and much more.
It's impossible to talk about Amea without mentioning their delicious pastries; croissants, zeppoles, bombolones and cookies entirely inspired by traditional Italian recipes await you!
Sunday Brunch
The Sunday brunches at Amea are definitely worth checking out. "We offer a nice selection of cocktails and wines. This is the perfect time to get together with family and friends to celebrate with our exclusive menu," explains the chef.
Written by Gabriel Belzile
Photography by Alison Slattery