Boulangerie Brioche à Tête: The new project in Rosemont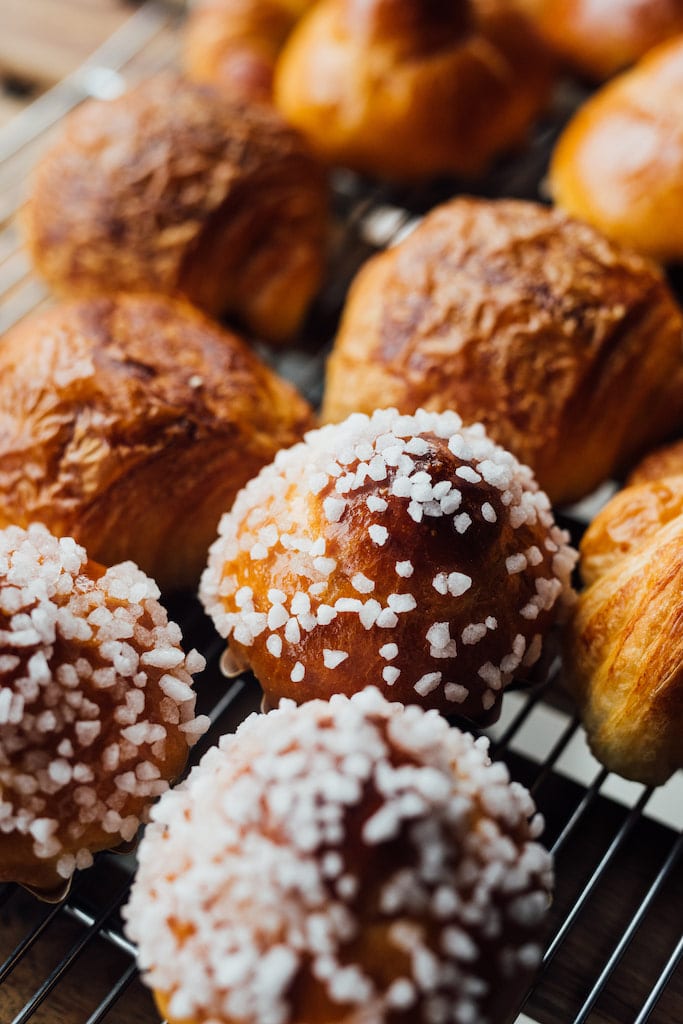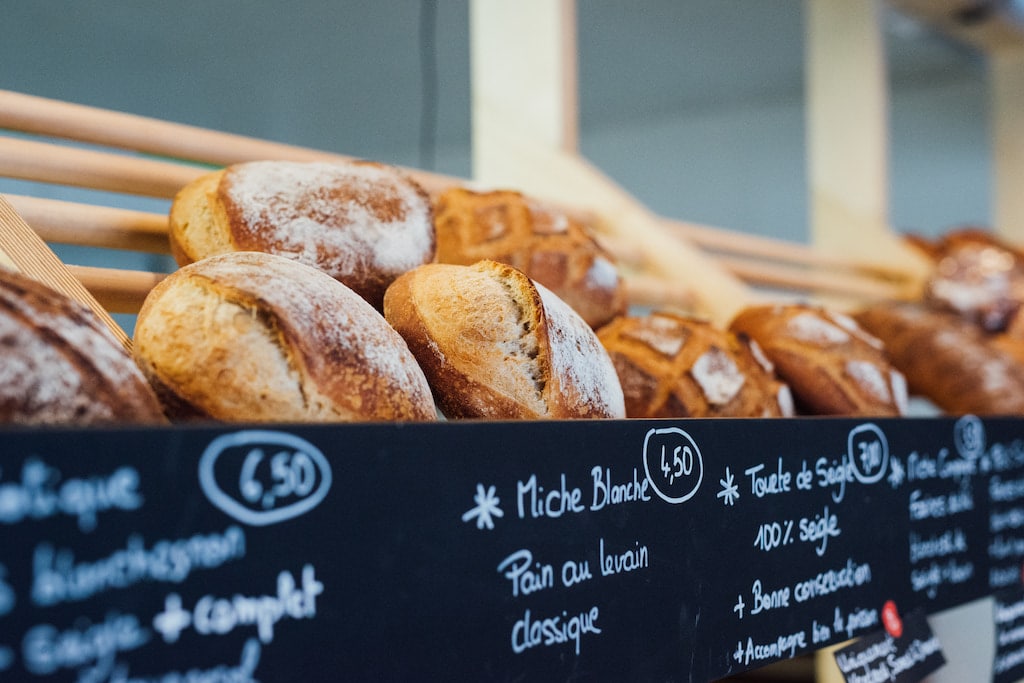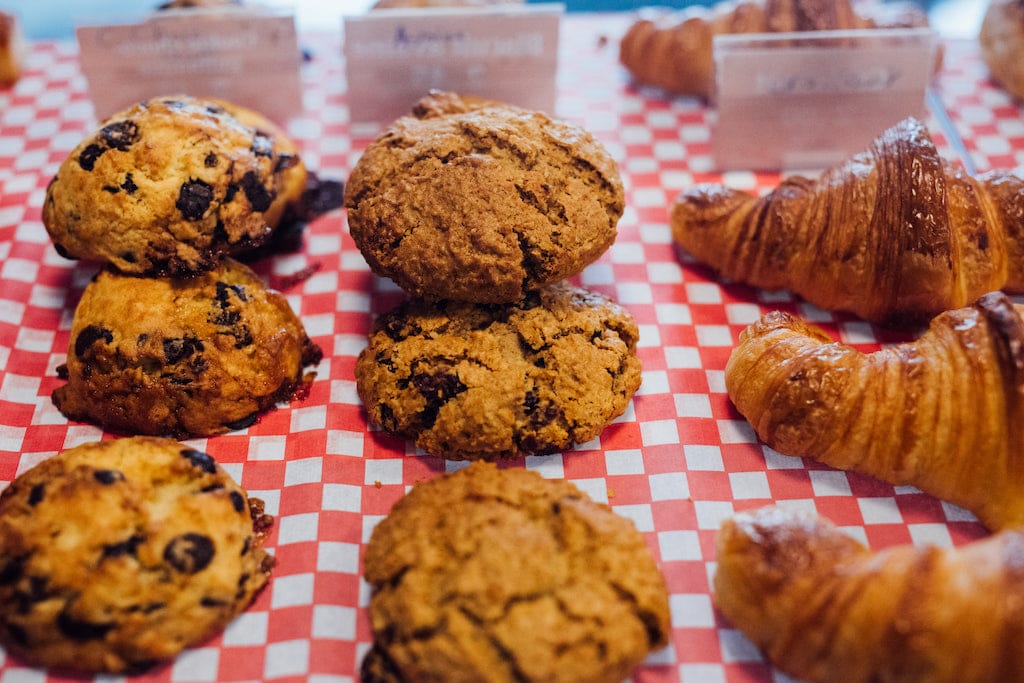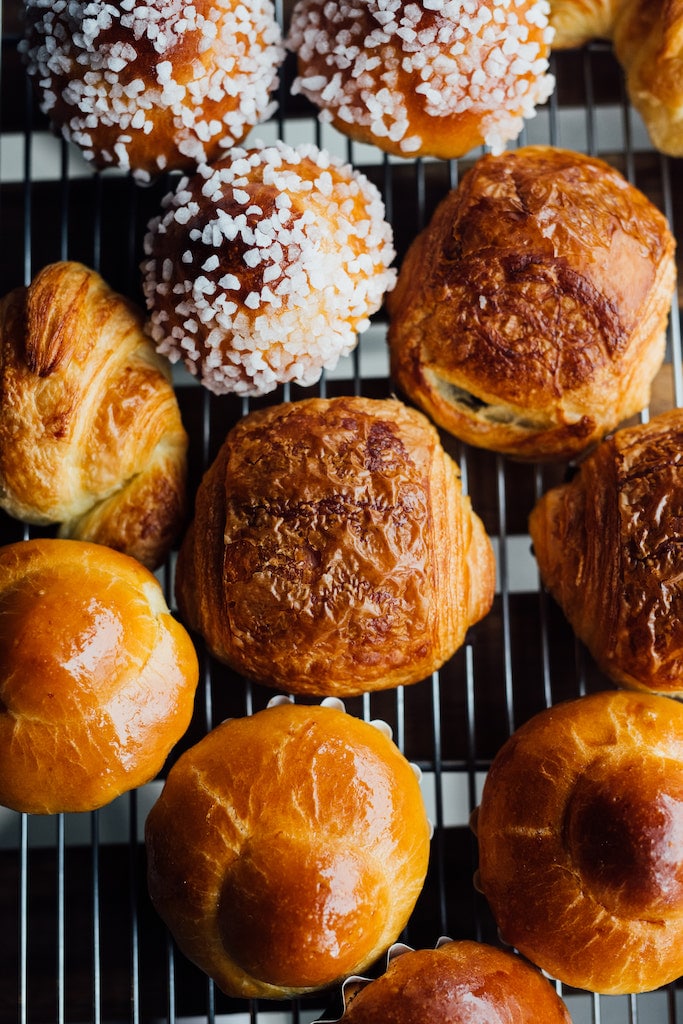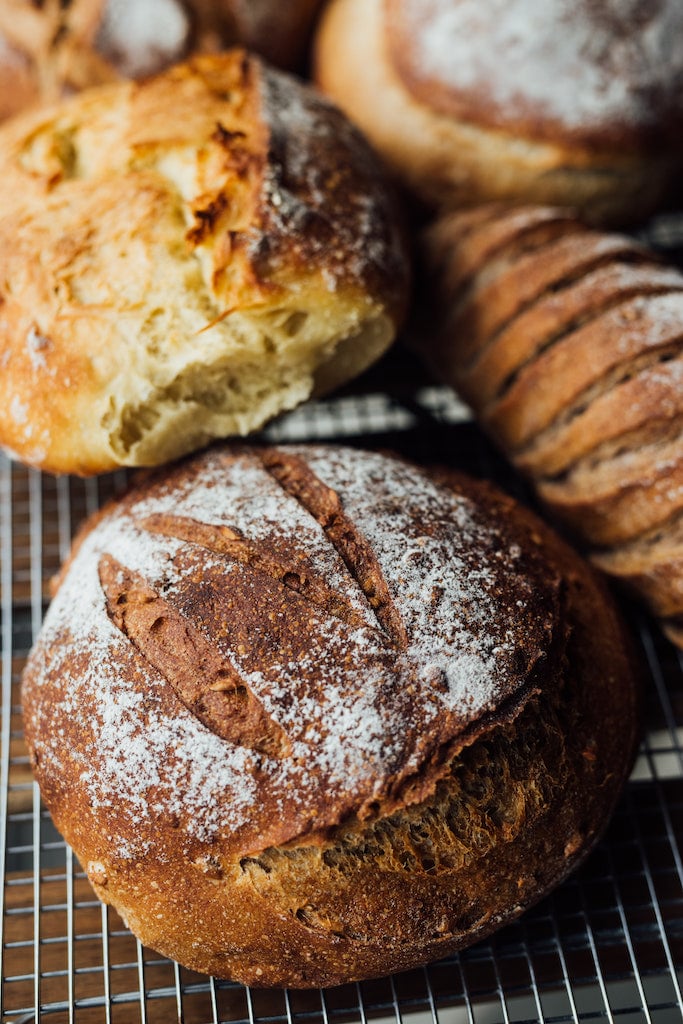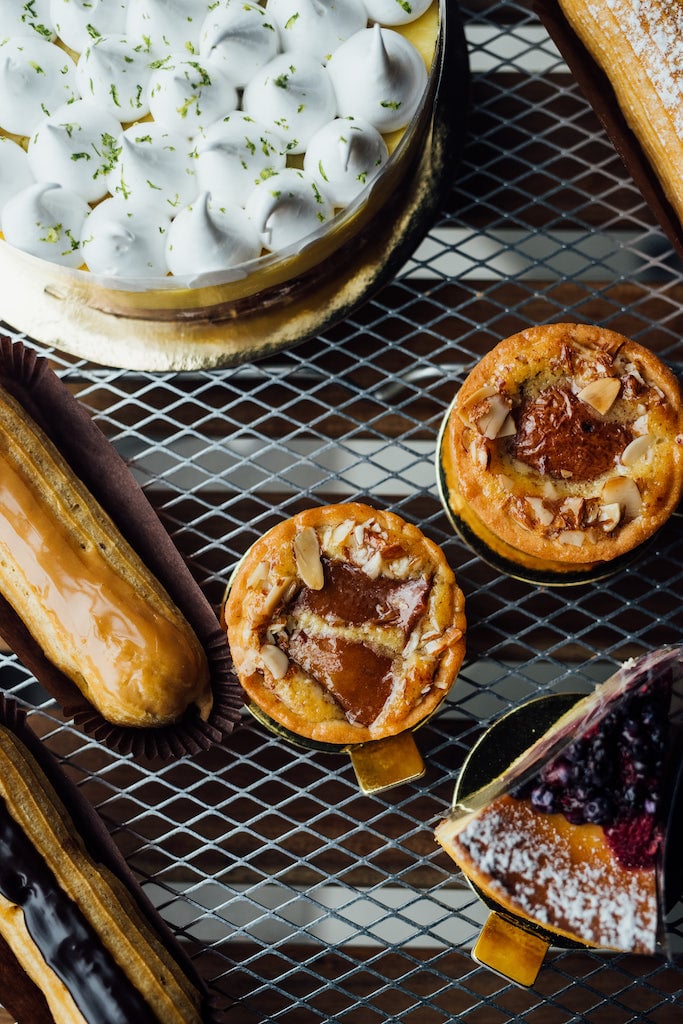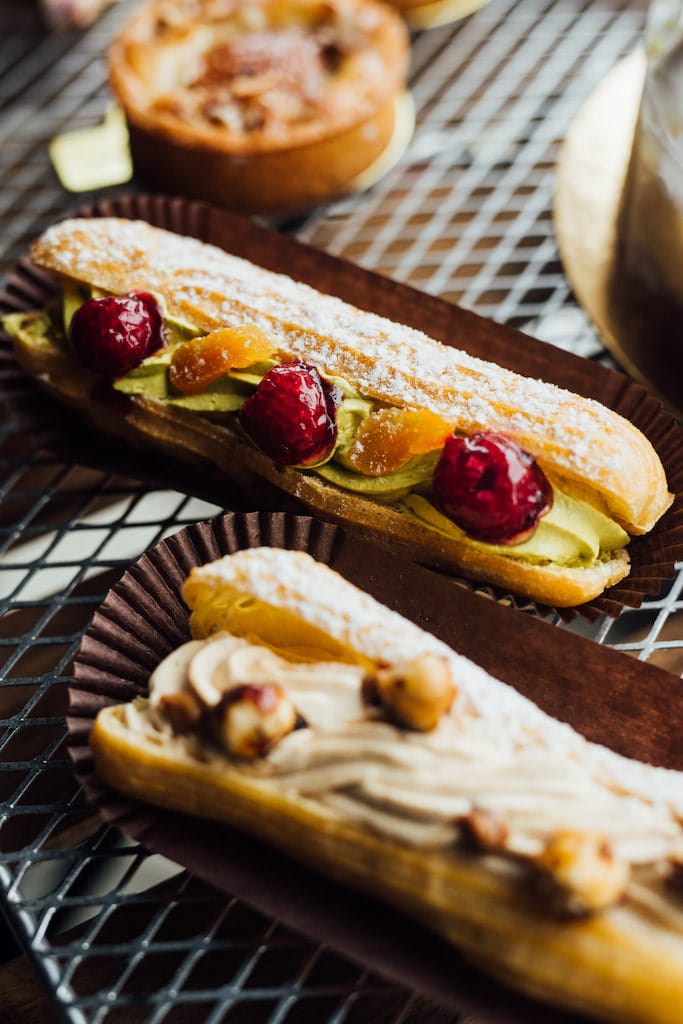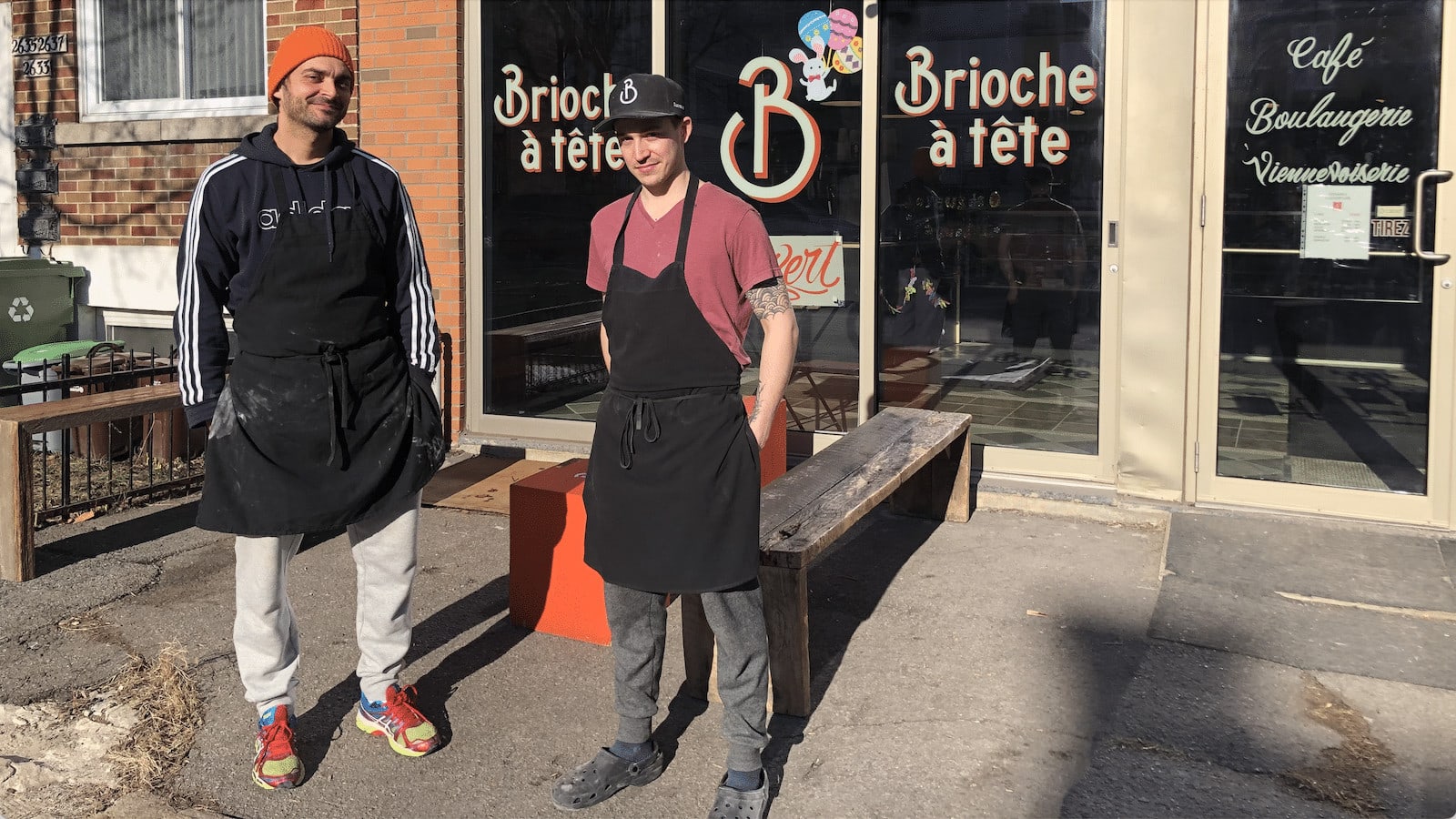 Brioche à Tête

Monday: Closed
Tuesday: 7:30 AM – 6:00 PM
Wednesday: 7:30 AM – 6:00 PM
Thursday: 7:30 AM – 6:00 PM
Friday: 7:30 AM – 6:00 PM
Saturday: 8:00 AM – 6:00 PM
Sunday: 8:00 AM – 6:00 PM

Brioche à Tête, the famous Mile End pastry shop, is well known to brioche and pastry lovers. This excellent address where you can get Jonathan Rahmani's creations will celebrate its seventh anniversary next month. On January 29, 2021, the pastry shop opened a little sister address in Rosemont-La Petite-Patrie. A big little sister, we should say, since it is in a much bigger space that Jonathan and his partner, Simon Lagarde, have opened their new project.
More space = more projects
In addition to Jonathan's famous pastries, Simon's expertise in baking allows the duo to realize a project they have been working on for a long time: to start making breads. Since moving to Quebec, Simon has worked in several bakeries, including Co'pains d'Abord on Masson and Joe la Croûte. He had also worked for Jonathan in the past, at the Brioche à Tête bakery. While they didn't have space in their Mile End locale to make bread, they certainly do in their charming new Saint-Zotique locale. The kitchen is very large and allows the two artisans to work freely.
In addition to the appeal of this beautiful space, opening up shop in the neighbourhood made sense to Jonathan, who has lived there for a while. "Often when we go to the park (Beaubien) in the summer, we want to get something to eat and we always go to the same places. The neighbourhood is not yet fully developed, it's going slowly, but when we saw the location we said to ourselves, okay, we'll open something here".
Breads, brioches & more
Simon enjoys the autonomy he has acquired with this new adventure: "The thing that really makes me happy is that I decide what I want to do. I'm free to use the products I've always wanted to work with." Jonathan adds, "We're just starting out, so we're holding back a bit, but we already have a lot of ideas. Bread is now one of our specialties and our flagship products". Their enthusiasm is palpable, and despite the recent opening, the products that line the shelves are already well diversified and each more tempting than the next. The croissants, among the best in town, rub shoulders with scrumptious chocolatines and the famous brioches. If you look up, you'll see breads that look just as good as the pastries. It's a welcome offering in the neighbourhood, where residents are happy to have such a friendly artisanal bakery.
At the Boulangerie Brioche à Tête, everything is made in house, "even the walls," exclaims Jonathan. In fact, the two partners furnished and decorated the warm and welcoming space themselves. A few tables will be added soon, when pandemic regulations allow for indoor dining. We can't wait for it! Until then, it will be a pleasure to visit Simon and Jonathan, without moderation!
Written by Marc-Antoine Ranger
Photography by Alison Slattery —