Montréal Plaza: A new favourite restaurant on the Plaza St Hubert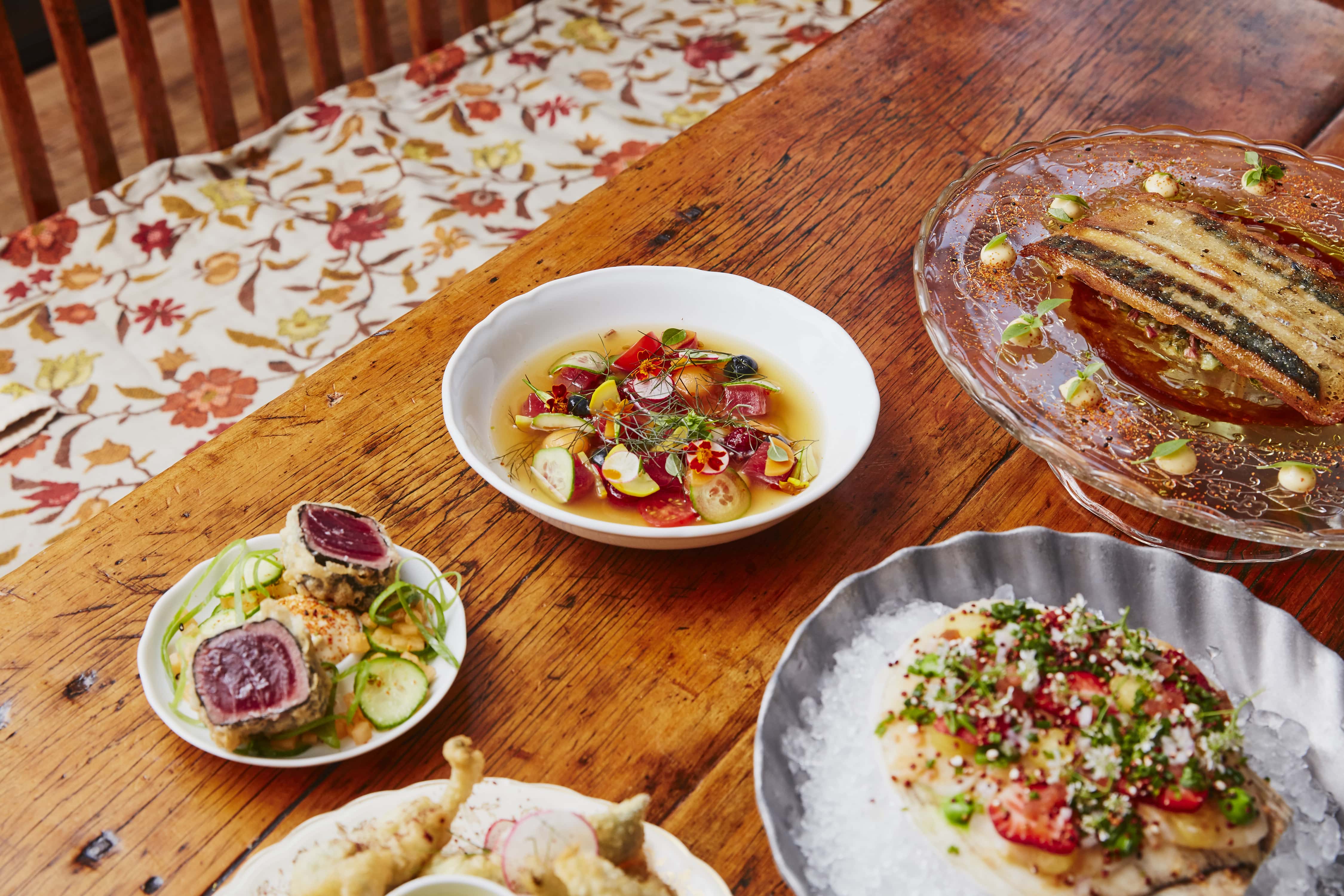 Montréal Plaza is the new restaurant of Charles-Antoine Crête and Cheryl Johnson at Plaza St Hubert.
From the outside, Montréal Plaza restaurant attracts attention with its impressive and beautiful glass doors and the chicken shaped neon sign on the outside. Upon entering, you will not be disappointed. The decor is a mixture of "Zébulon and Charles-Antoine" or alternatively "Charles-Antoine and Zébulon", depending on how you look at it. It's not too beautiful or uptight, but there is simultaneously a definite atmosphere of chicness. The look is reminiscent of a classic brasserie with some crazy additions from the Charles-Antoine Crête style. The Montreal Plaza is now on our list of the most beautiful restaurants in Montreal.
On the menu side, there are delicate and tasty small dishes that reflect seasonal products. Cheryl, Charles-Antoine and Amine Nasrallah are the ones who concocted the delicious dishes offered by the house. You can have a tasting menu at $85 per person or order small plates as you wish. The house also offers suggestions of the day and a beautiful choice of cheeses. In terms of sweetness, there are several deliciously decadent proposals to end your evening on a sweet note.
In the dining room, an amazing team is on the move under the direction of maître d' Jean-Sébastien Massé and Alexandre Van Hyunh. Their presence and experience make the visit to Montreal Plaza consistently very pleasant, so you can count on the service being courteous and efficient.
As for wines, Alexandre Gagnon and Samuel Chevalier prepare the list of more than 400 references, including several options by the glass. Note that the address is very popular and best experienced when you give yourself a whole evening to get carried away!
Montréal Plaza is a place to have a drink with a friend, go for a date, eat something, have a good drink, or celebrate a special occasion in a group. The time spent here comes at a cost, but the ratio of quality to price is very good. "Us ? We just want to make everyone happy. We don't want to impress. We just want everyone to eat well and have fun." Montréal Plaza is not only a restaurant with great cuisine, but also a very beautiful space with a super friendly and qualified team.
Update : In May 2017, the owners of Montréal Plaza opened Foodchain, a revolutionary healthy fast-food service.
© photos Dominique Lafond — Instagram

Written by Élise Tastet