Millmans: "Casse croute 4 the masses" in Verdun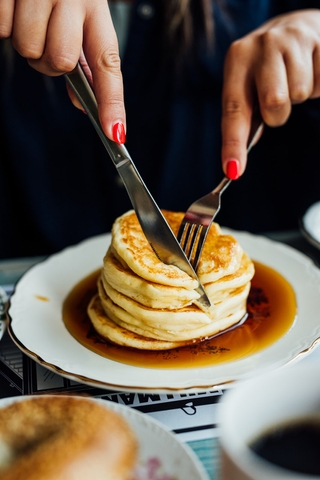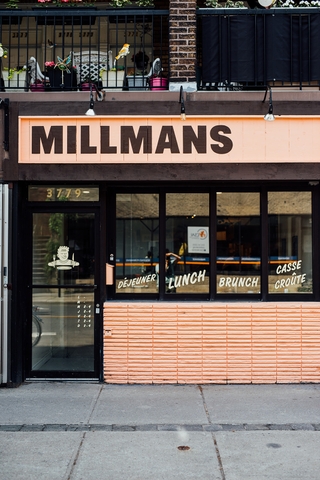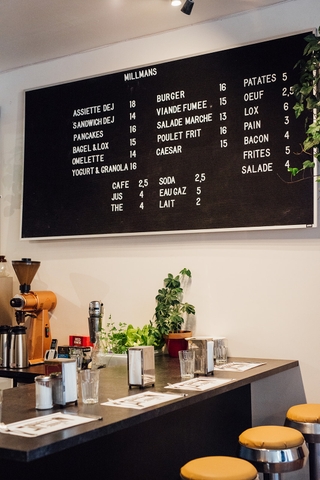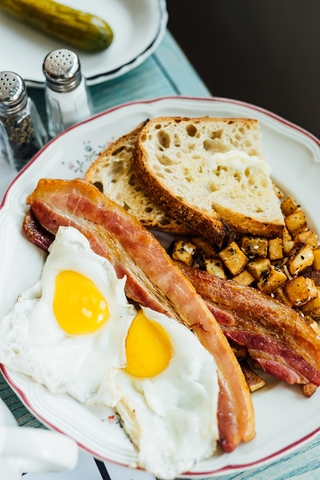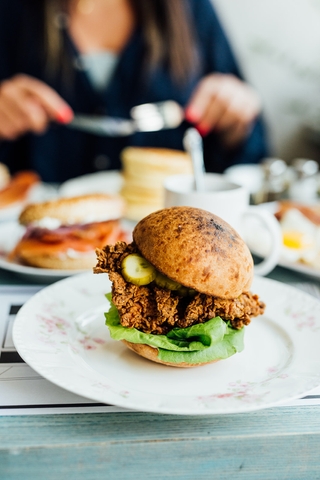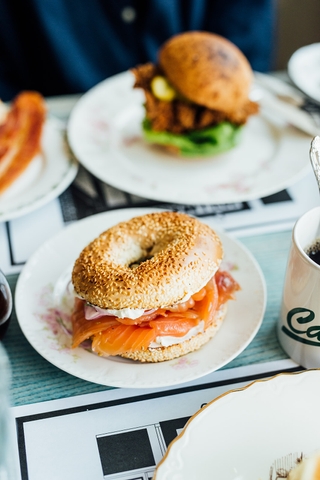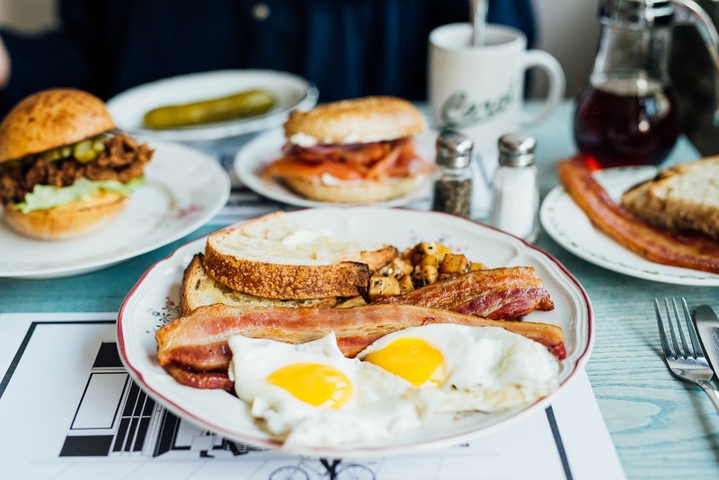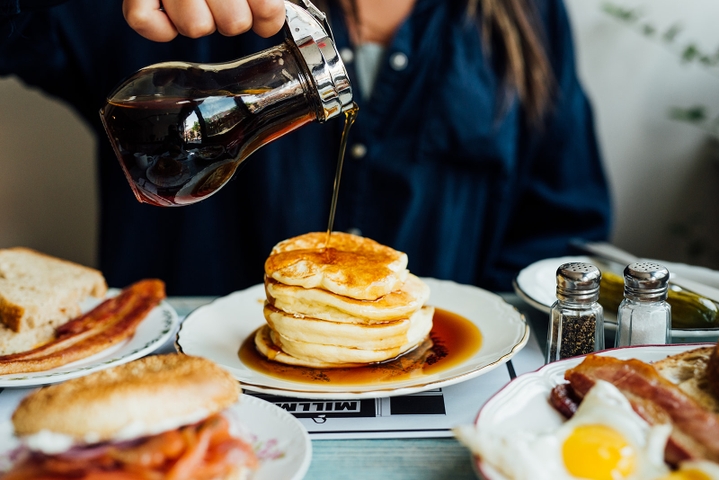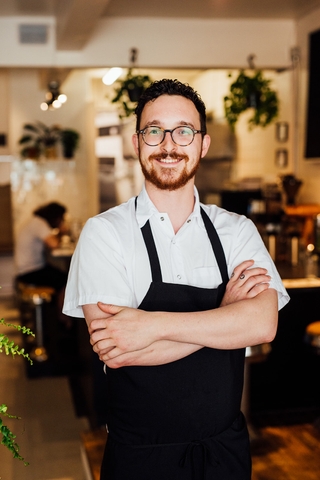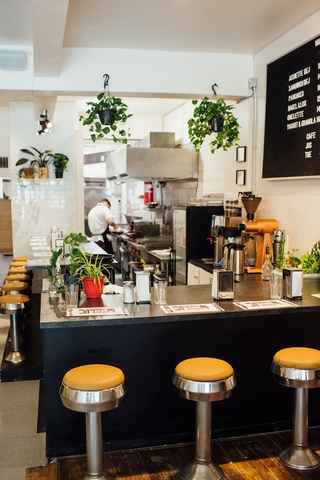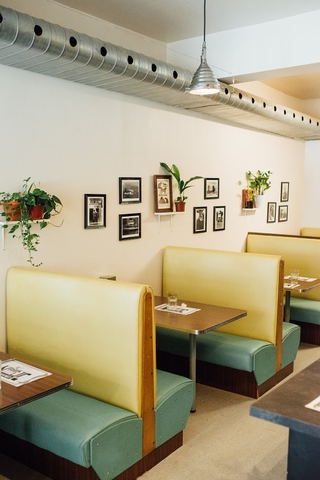 Millmans

Monday: Closed
Tuesday: Closed
Wednesday: 9:00 AM – 3:00 PM
Thursday: 9:00 AM – 3:00 PM
Friday: 9:00 AM – 3:00 PM
Saturday: 9:00 AM – 3:00 PM
Sunday: 9:00 AM – 3:00 PM


Owner(s) Nicholas Gaudette
Chef(s) Nicholas Gaudette
Opened 2022

Accepts mastercard, visa, amex, cash, debit
32 Seats
A few weeks before Millmans opened, by sheer chance, I came across Mr. Sign, brush in hand, working on the sign for the restaurant on Wellington Street. Intrigued, I stopped to talk to him.
Since curiosity attracts curiosity, two men also approached to find out what it was all about: "C'est comme un casse-croûte, but 8% fancy," replied Mr. Sign, in his best Franglais.
We couldn't have described Millmans better ourselves. Chef-owner Nicholas Gaudette also described it as a "fine diner", which is also very fitting.
"Not fine dining," he clarifies, "Fine diner. We're not fancy, but we try to enhance the traditional casse-croûte experience."
After working in the kitchens of several mid- and high-end restaurants—Lavanderia, Le Pois Penché, Dandy and Café Maman—the chef-owner wanted to get back to basics. "I wanted to cook the food I love to eat. That's why I wanted to open a casse-croûte," he says.
Millmans is a tribute to the snack bars of yesteryear, but with a twist. Simple, comforting, accessible and affordable food. "You get a great big meal with a great coffee for under $25. You go out with a full belly, a full wallet, and you're happy", Nicholas summarizes.
This should please both native Verdunites and the young families who are migrating en masse to the neighbourhood, which has developed enormously in the last ten years, but not always smoothly.
Classics for breakfast and lunch
Behind the counter, Nicholas does a bit of everything: mise en place, cooking, dishwashing. His menu is made up of good old-fashioned classics for breakfast and lunch: breakfast plate, breakfast sandwich—with a runny egg and a generous slice of smoked bacon, gravlax bagel, and fluffy pancakes. At lunchtime: fried chicken sandwich, burger, smoked meat, and Caesar salad. Some items will change with the seasons, like soups and salads.
Nothing revolutionary, just good and comforting food, made with good ingredients.
Nicholas Gaudette sources most of his dishes locally: the sourdough bread comes from Miette, the buns from Beecraft (also in Verdun), the meat from Boucherie de Tours at the Atwater Market, and the bagels from Le Trou, in Little Burgundy. Everything else is homemade – "Except for the ketchup and mustard," jokes the chef.
Classic, but not retro
Nicholas designed the space with designer Chloé Trudeau. Leatherette benches, chrome stools and napkin dispensers: the décor is full of nods to the snack bars of the past, but without going retro. "I didn't want to recreate a vintage snack bar. I want it to be retro in 40 years," explains the chef.
The Fine & Dry studio in St-Henri designed the logo and artwork that appears on the restaurant's paper placemats and clothing. And Dave Arnold, aka Mr. Sign, designed the colourful hand-painted storefront.
The whole place is friendly, warm and unpretentious. You can imagine yourself reading a good old-fashioned newspaper, elbows on the counter, drinking a filter coffee.
In short, Millmans is an honest, welcoming and affordable snack bar. It's the perfect place for breakfast or lunch with the family (our two-year-old critic loved the pancakes!).
Note that the place doesn't take reservations, so we suggest you arrive early if you want to make sure you get a table at peak times, especially on weekends.
Written by Mikael Lebleu
Photography by Alison Slattery