Hidden Terraces : the most beautiful in Montreal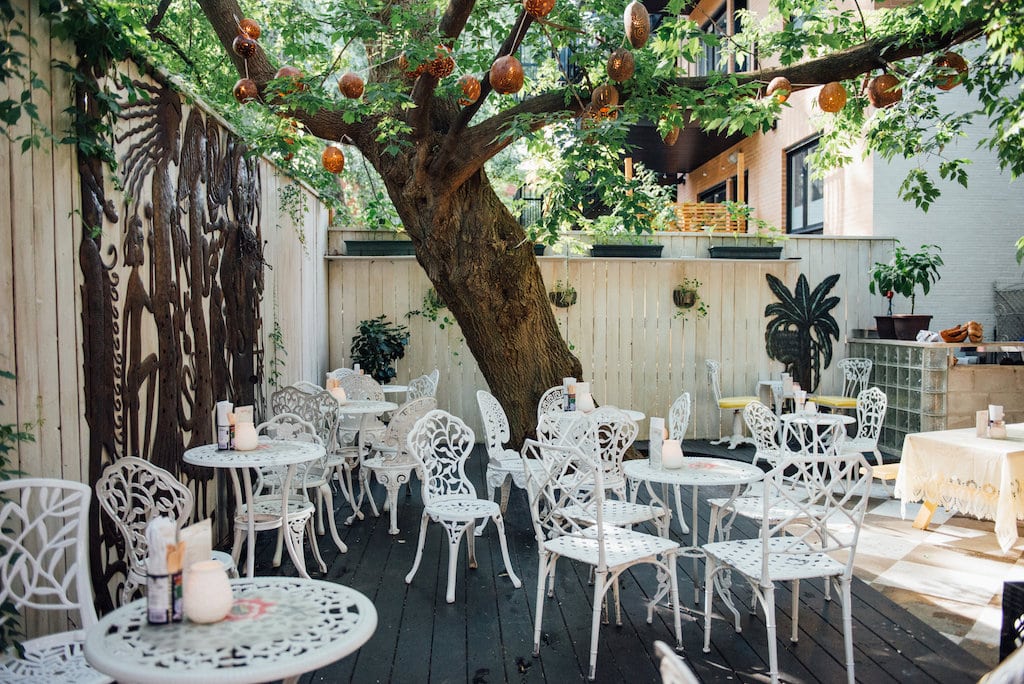 Hidden Terraces : the most beautiful in Montreal
Luckily for us, Montreal is a city with an abundance of restaurants, each one better than the last. By the time summer rolls around, us Montrealers are usually blessed with terraces popping up all over the city! That being said, there are some terraces that are harder to find than others… but that usually only makes them more worth your while to discover!
We all know the terraces that take over the sidewalks in the summer and liven up the whole city, and of course, we love those a lot as well. Today however, we're talking about the less obvious terraces – the ones that not just anyone will know about – the ones that are slightly more secluded from the hustle and bustle of the busy city. If you tend to prefer more intimate settings to enjoy your refreshments or catch up with a friend, this list will be your new summer go-to.
The addresses on this list cover all the bases of the ideal terrace criteria : some are small and some are large, some are colourful and some are minimalist. Whatever your style is, these terraces are all very beautiful, and the likelihood is that you dont even know they exist! With a few of these terraces are covered in flowers like a secret garden, and others have a more relaxed vibe with big picnic tables to share, the terraces listed below each have their own unique charm and personality.
We love them all and hope that you will like them too. Without further ado, here is our list of the most beautiful hidden terraces in town.
If you are in need of more terrace suggestions, check out our list of the most beautiful rooftop terraces, the most beautiful street-side terraces in the city, or the most beautiful indoor terraces in Montreal!
Bon appétit, and have a happy summer!
If you know of any amazing rooftop terraces that you feel deserve a spot on this list, send an email to [email protected] so we can add it on. Suggestions from our readers are always very appreciated.
© Photo Alison Slattery — Instagram