Bonheur d'Occasion: Already a favourite in Saint-Henri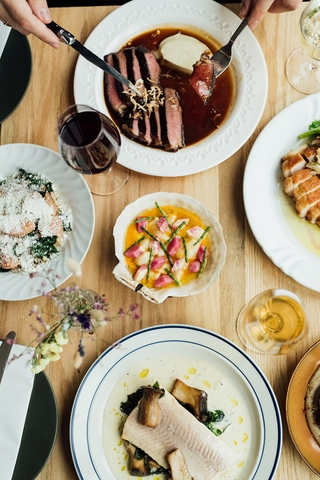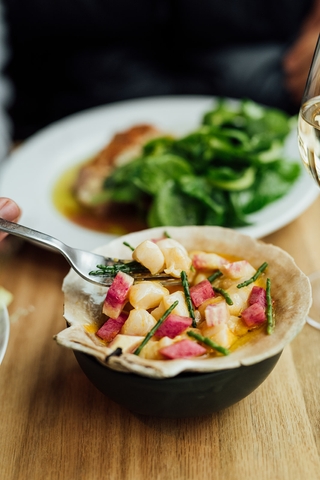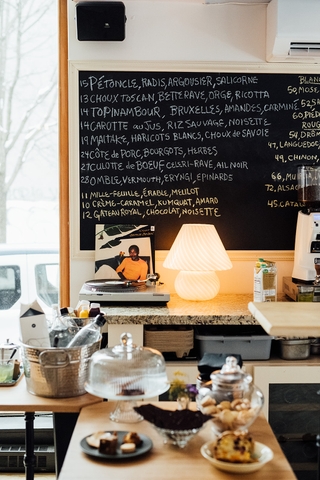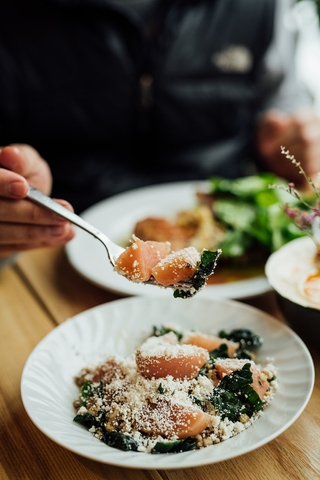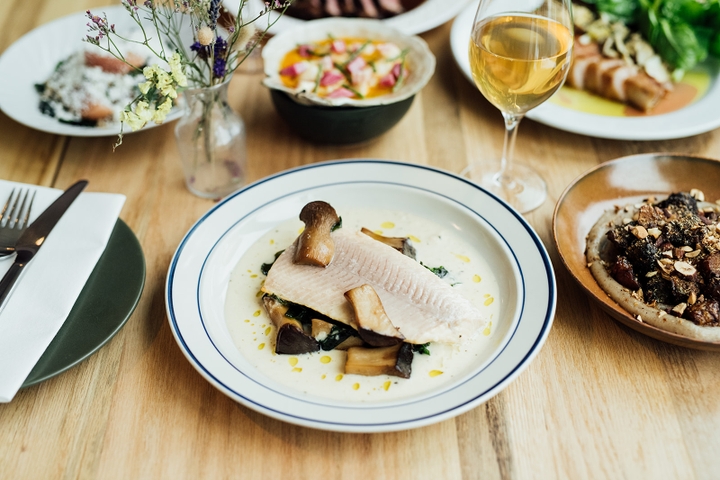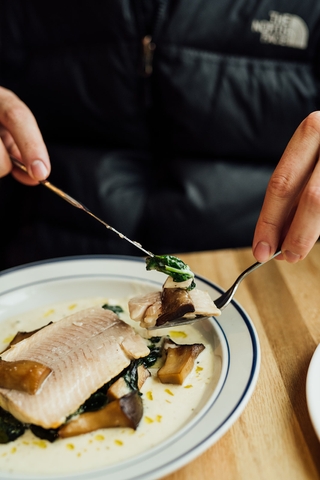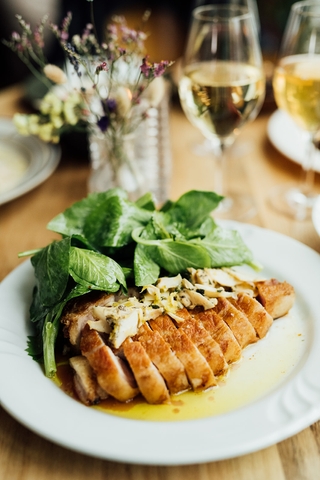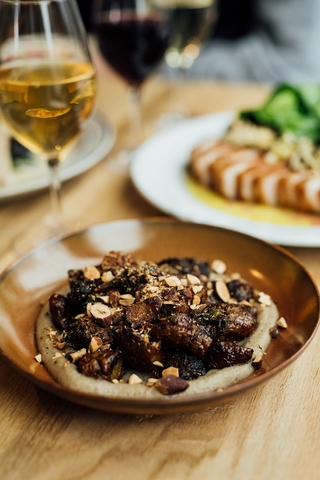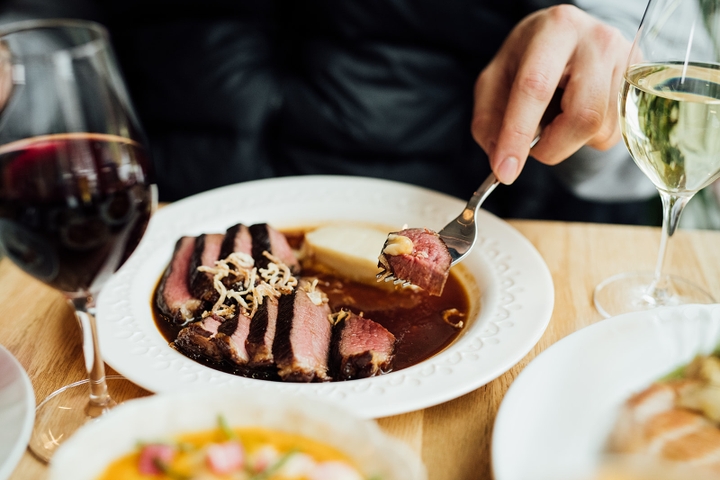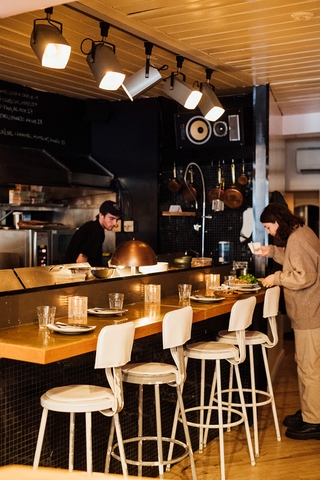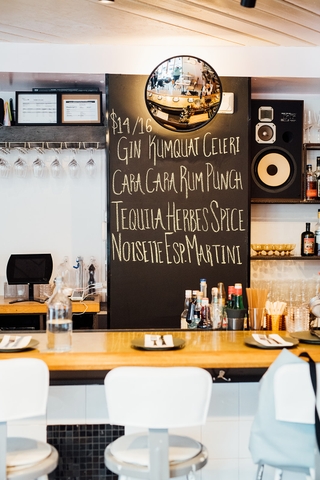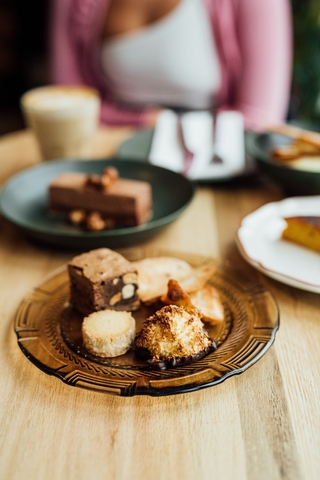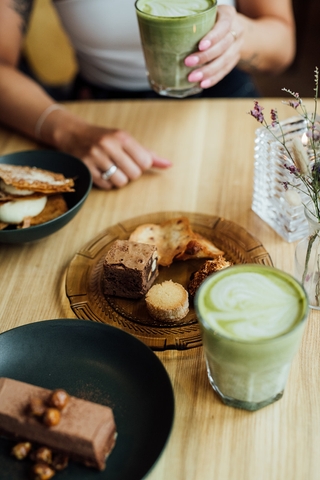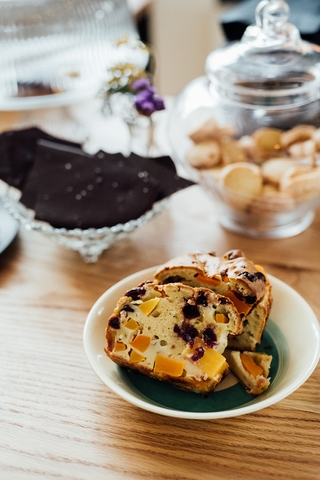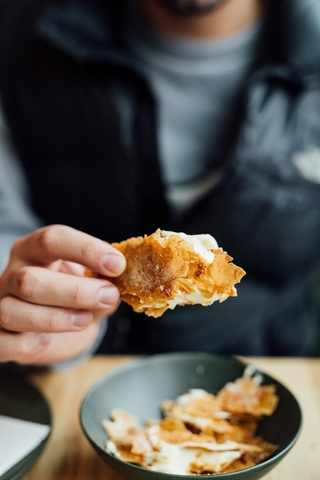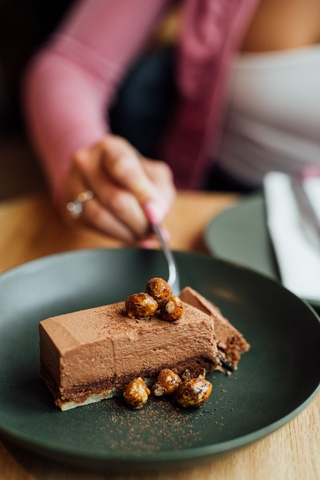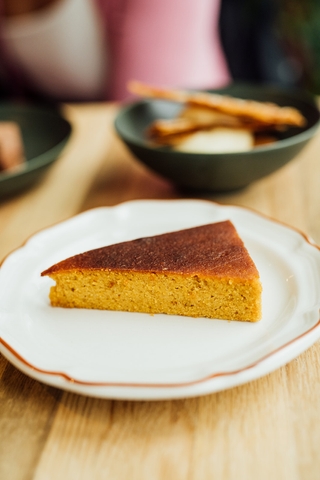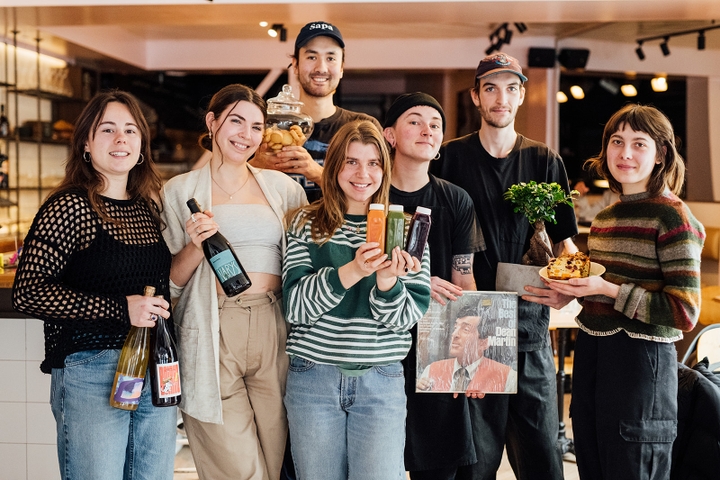 Bonheur d'occasion

Monday: Closed
Tuesday: Closed
Wednesday: 7:30 AM – 3:30 PM, 5:00 – 11:00 PM
Thursday: 7:30 AM – 3:30 PM, 5:00 – 11:00 PM
Friday: 9:00 AM – 11:00 PM
Saturday: 9:00 AM – 11:00 PM
Sunday: 9:00 AM – 10:00 PM


Owner(s) Philippe Gauthier
Chef(s) Philippe Gauthier, Victor Adnet (chef pâtissier)
Host Evelyne Forte
Opened 2023

Accepts mastercard, visa, amex, cash, debit
45 Seats
Accepts groups
Bonheur d'Occasion is a classic of Quebec literature, but today, it is also an excellent 45-seat restaurant at the corner of Notre-Dame Ouest and du Couvent streets in Saint-Henri. The project—which rests on the shoulders of an ultra-promising team—charmed us from our first visit. A warm welcome, attentive service, and carefully prepared dishes await you. A must-try, morning, noon and night!
In good hands
Do you still have friends from elementary school? For Evelyne and Philippe, they have never lost touch. Friends for over twenty years, this duo forms an impressive team. We can say that Philippe, chef-owner of Bonheur d'Occasion, went to the "private college" of the restaurant business. He was taught by the greats! Frédéric St-Aubin was his first mentor and taught him all the basics of cooking at Moleskine. He continued his journey alongside the impressive teams at Bouillon Bilk and Butterblume. His last experience was as the chef at Tiers Paysage, now known as Bon Service. His friend Evelyne decided to join the project to take care of the dining room. We know her from her recent experiences at Nolan and Fleurs & Cadeaux, two of our favourite establishments in town.
An honest menu
Philippe's style is straightforward. The dishes he offers at Bonheur d'Occasion are fresh, sophisticated, gourmet, and the prices are very fair. In fact, during our interview with Phil (we're comfortable, we're telling you!), he talks a lot about the research and origins behind the food he cooks. He has not chosen the path of simplicity; he has more than fifteen suppliers! He looks for local products, never neglects quality, and above all challenges himself to find affordable prices. To our delight, we ate hearty and generous dishes for reasonable prices for this type of refined cuisine.
Everyone these days is talking about inflation; it's here, and it's being felt in the supply chains. We found Phil's attitude about this refreshing. "You have to find affordable products, and you have to balance the costs with the composition of the dishes. You have to work with grains, wild rice, and less desirable cuts of meat," he says. A good example is the plate of maitake, a rather expensive mushroom, combined with white beans and Savoy cabbage.
Phil's favourite on his first menu at Bonheur d'Occasion is a vegetarian plate with Jerusalem artichokes, brussels sprouts, smoked almonds and apple carminée. It's a perfect winter dish!
Café by day
During the day, Bonheur d'Occasion is a café. Victor Adnet, the pastry chef, is in charge of the pastry counter. You'll find sweet and savoury delights, including gluten-free options. You can expect a changing offering of mignardises, cakes, shortbread, savoury puff pastries, and more. Phil takes care of a nice mixed salad and soup. Available for take-out and to enjoy on site. The space is luminous, and inviting to settle in to work or study.
Bonheur d'Occasion and Saint-Henri
The novel Bonheur d'Occasion (The Tin Flute in English), written in 1945, describes the modest life of the inhabitants of the poor neighbourhood of Saint-Henri and paints a portrait of a Quebec still suffering from the Great Depression. "… it's to honour the history of the thing, and to be part of the continuity of that history," says Phil.
His restaurant is a neighbourhood gathering place and is already one of our favourites in this former working class neighbourhood of Montreal. We didn't hesitate for a second to add it to our list of staple restaurants on Notre-Dame Street West. Enjoy your discovery!
Written by Sarah Laporta
Photography by Alison Slattery