Melisse restaurant : Beautiful with healthy options in Old Montreal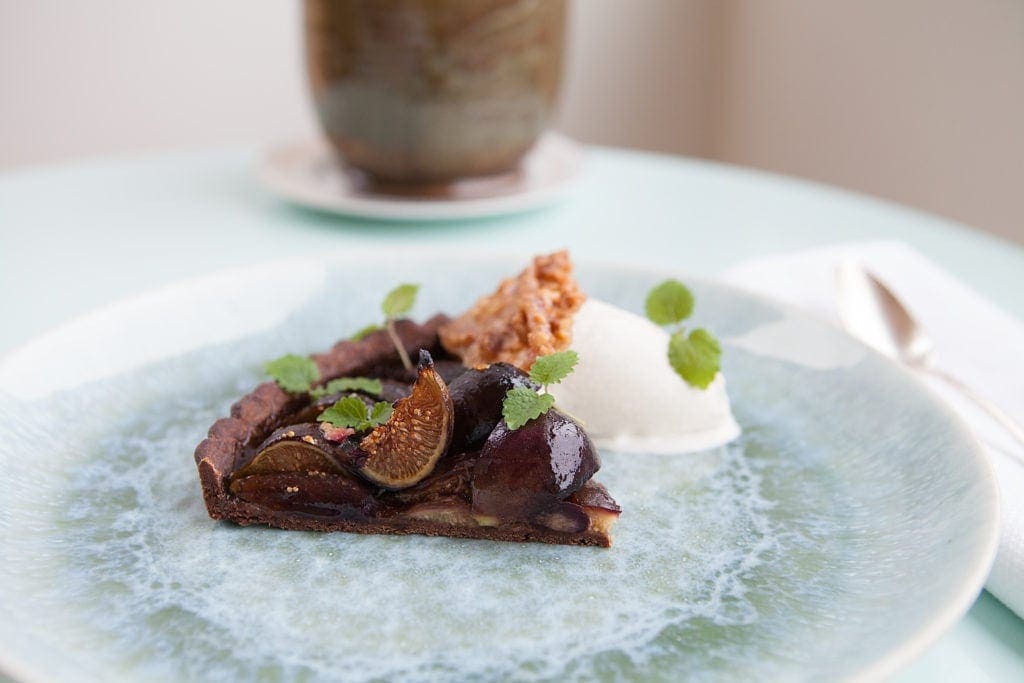 Restaurant Mélisse is a magnificent restaurant that opened its doors on William St and offers a good decent menu for anyone in Vieux Montréal and the surrounding areas!
Mélisse is the family story of Caroline Desgagné and those around her. You may know Caroline from her many years at the Soupesoup in Vieux Montréal. She left there because she wanted to create a place that better resembles her – Caroline. « We wanted to find a place where people felt good about being there, would want to stay for a long time and share the good things in life. The locals in the area work very hard, so it was important to me that they be able to stop by to eat at reasonable prices, » says Caroline.
Mélisse (Lemon balm: female name, medieval Latin melissa, bee, from the Greek melissophullon) – perennial herbaceous plant (labiate) in the mint family.
The name 'Restaurant Mélisse' came from the search for « something like a small twig, a grass, something delicate, something that would resemble me, » says Caroline. « When I was doing research on herbs, I came across mélisse. I like its lemony taste, how it looks as it grows. It is also used for its ability to soothe, and this went along with the sentiment we were looking for in the restaurant. »
Mélisse is in a new and contemporary space. Atelier Lovasi, an interior design company founded and co-owned by three women, have succeeded in creating a superb restaurant that looks contemporary, functional and comfortable. The completely open area seats 88 and there are 38 more seats on the outdoor terrace. It is all very tastefully decorated : green plants both in pots and hanging vines from above, add that vibrant pop of colour to the charm, and the natural light streaming in from the large windows enhances the fresh look of the space. Everything is attractive, from the tables and the delicate chair frames to the lighting, and it has all been custom made for Mélisse. Geneviève Beyries' artworks grace the walls, and many items have either been salvaged or repurposed. « They all fit beautifully around my mood board. I wanted a tranquil space that makes everything peaceful and I think it's a success. »
At Mélisse, we come across small, simple and well-made dishes of Mediterranean inspiration.. Chef Thomas Allain is in charge of the menu. Everything is simple and really good – you can't go wrong with a sandwich, salad and a small dessert accompanied by a coffee. The wine list is taken care of by the talented Salomé, the daughter or Caroline and there is also a short cocktail menu.« I love our team. These are people who have been working with me for years. I am also very proud of the decor. » We too, love the surroundings and in particular, the abundance of natural light pouring into the space! We also like the affordable and easy to enjoy menu, plus the palpable peaceful atmosphere! Mélisse is a beautiful address in Vieux Montréal.