Le Café des Habitudes: A feel-good café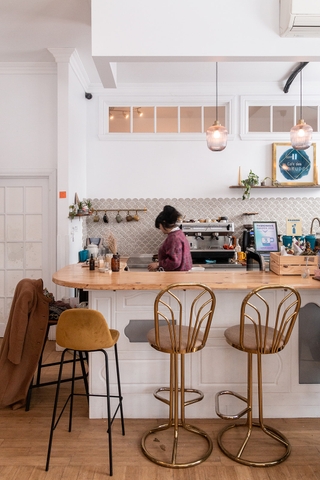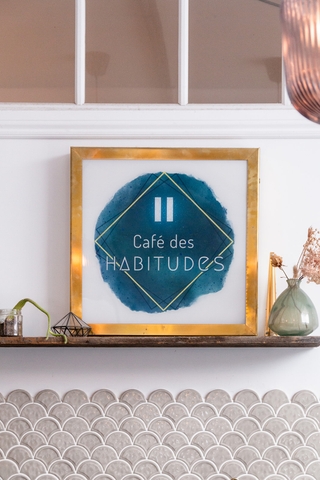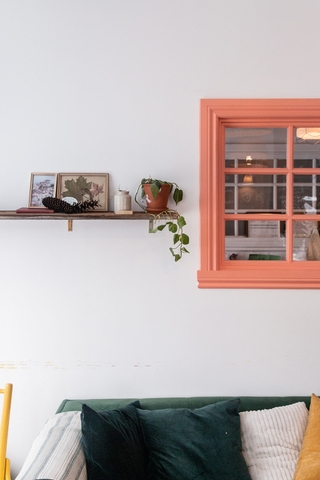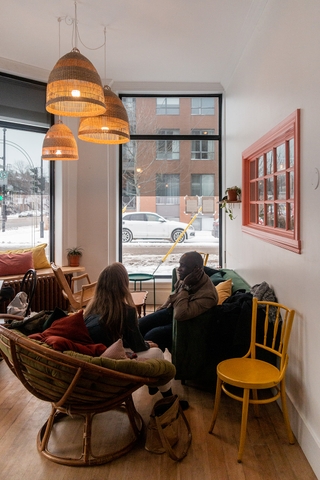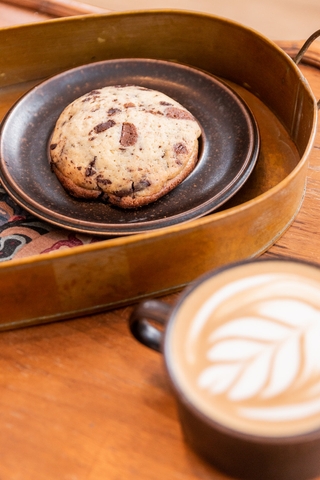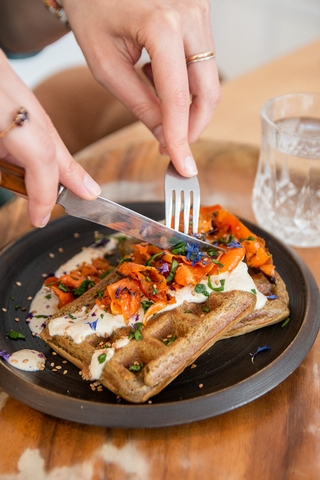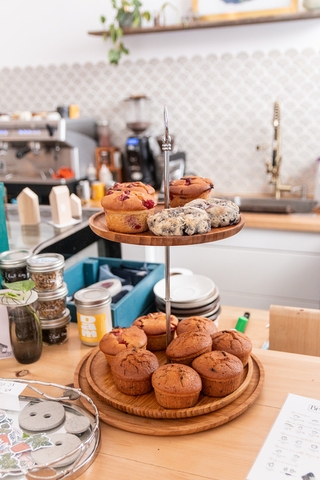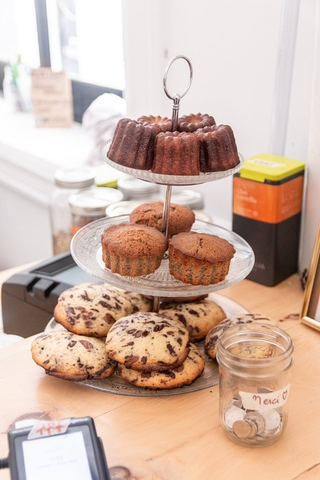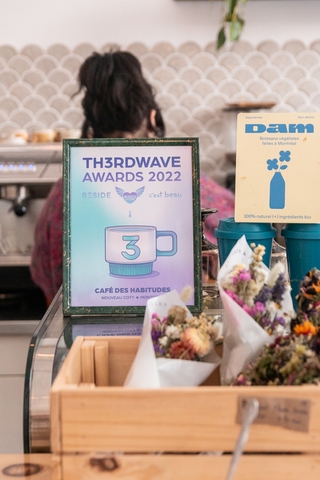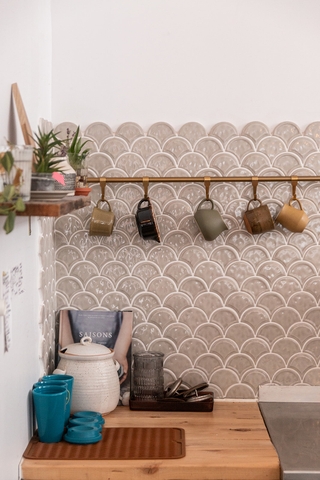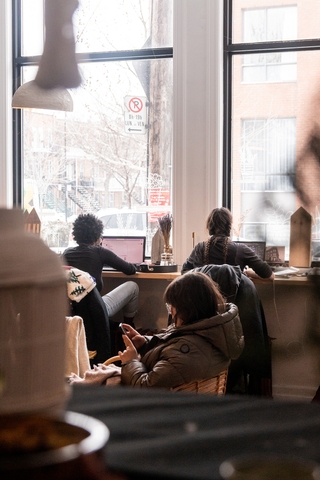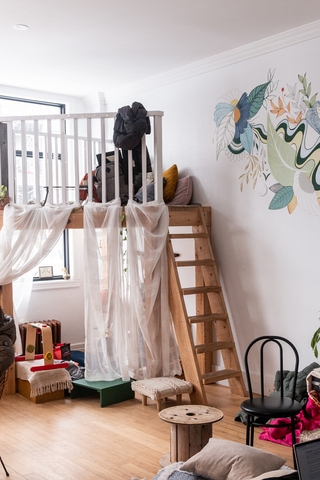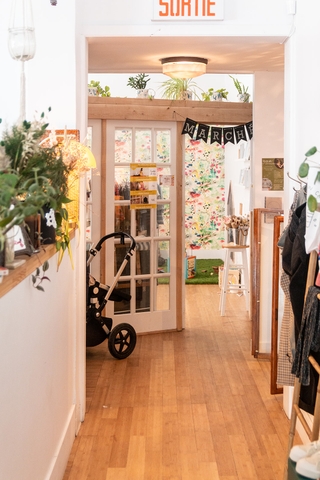 Café des Habitudes

Monday: 8:00 AM – 6:00 PM
Tuesday: 8:00 AM – 6:00 PM
Wednesday: 8:00 AM – 6:00 PM
Thursday: 8:00 AM – 7:00 PM
Friday: 8:00 AM – 7:00 PM
Saturday: 9:00 AM – 6:00 PM
Sunday: 9:00 AM – 9:00 PM


Accepts mastercard, visa, amex, cash, debit
45 Seats
Accepts groups
Has a private room
Café des Habitudes is a bright and charming café at the corner of Christophe-Colomb and Saint-Zotique with an eco-friendly offering. Its mission: to create healthy lifestyle habits. Come and work or study during the day, relax with a book, play with your kids, or sunbathe in their little mezzanine (and in the summer on the terrace)! This cozy café offers everything you need to take it easy.
Strong values
Joanna — owner of Café des Habitudes since September 2022 — tells us that she had been dreaming of this space for years. Having never worked in the restaurant business, Joanna arrives with a fresh perspective: "You have to make strong choices, in line with your values, and trust that the clientele will follow," she explains. This is what she did: no cow's milk, no disposable cups, a 95% second-hand decor and a very small daily menu offering only what the farmers have on hand. All of these choices have become business rules for Joanna, who confides that these constraints — while challenging — force her to find creative alternatives.
An engaged ecosystem
Café des Habitudes works closely with many businesses and organizations sharing the same ecological mission. If the coffee is not consumed on site, it must be taken in a La Vague reusable cup. A great initiative to reduce the use of disposable cups, La Vague lends reusable, returnable cups that can be returned to any of its partner locations (there are about 100 in Montreal).
In the kitchen, chef and naturopath Alizé De Troy offers an almost exclusively vegan menu. A few of the producers she works with include: Les jardins de la pinède – an organic farm in Oka, Les Cueilleurs de Tingwick – producers of fauxmage from Victoriaville, Tofu Tofu, and their neighbour, Boulangerie Automne. The menu always offers a dish of the day, available in a combo formula.
At the coffee counter, you'll find sweets from Pâtisseries Madeleine and irresistible cannelés from Le Cannelé Montréalais. The coffee beans are from Café Pista, who roasts them. Finally, Café des Habitudes has chosen to use plant-based milks from Dam, which are sold in concentrate form in large 60L reusable containers. Just add a little water to dilute them in a glass bottle, and say goodbye to disposable cardboard packaging!
A close-knit community
When we asked the owner what she likes best about her café, it was without hesitation that she answered her community of regular customers. Her authenticity has brought her closer to a clientele that is happy to support her mission. In fact, a few days before our visit, she received the Th3rd wave award for the best new café of 2022, awarded by the community. Café des Habitudes has also earned a place on our list of the best third wave cafés in Montreal.
Even more reasons to love Café des Habitudes
The space is available to rent for private events. Joanna also offers public events such as concerts, launches, and personal development events. The programming is shared on their Instagram page. In fact, that's the best way to contact her if you'd like to reserve the 45-seat space (or about 80 standing). Their liquor license allows them to offer a small list of organic wines and cocktails.
Also, the café shares its space with an alternative boutique dedicated to the well-being of children: Heureux de nature. The boutique also offers a variety of workshops promoting the health of youngsters. Note to parents: register your kiddo(s) for a workshop and take an hour to yourself, with a good coffee in hand, at Café des Habitudes!
We'll leave you with this…
While wishing to influence the daily habits of the community in her own way, Joanna tells us: "We're in no way preachy! We're just trying to change the world of tomorrow, with no pressure or pretension." And that, we love and respect!
Written by Sarah Laporta
Photography by Café des Habitudes, Mikael Lebleu