Café Olimpico: Montreal's landmark café in Mile-End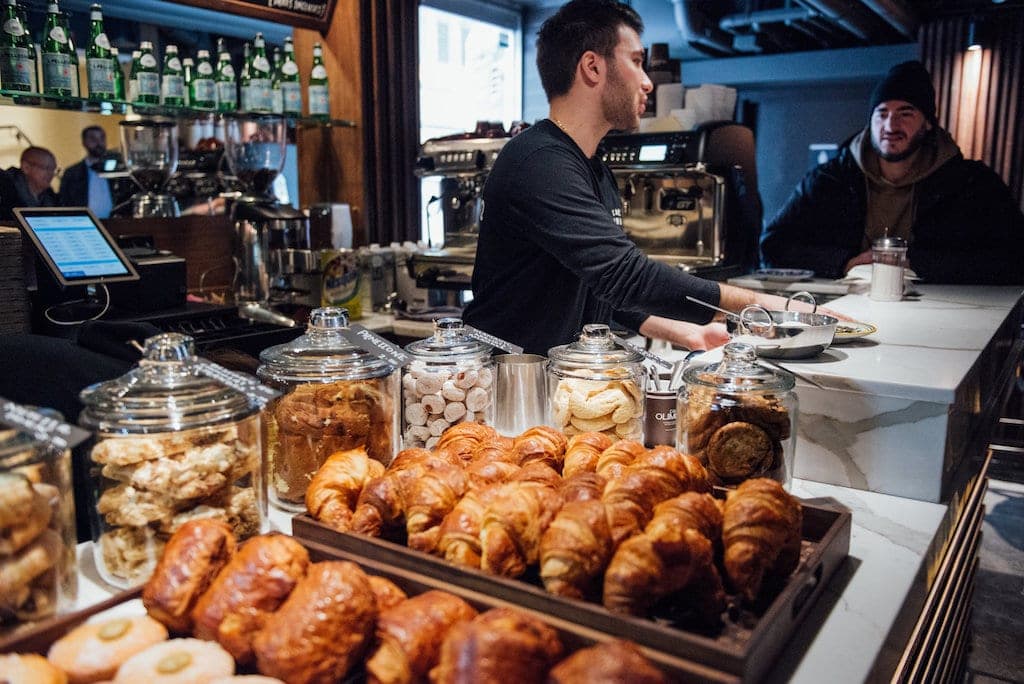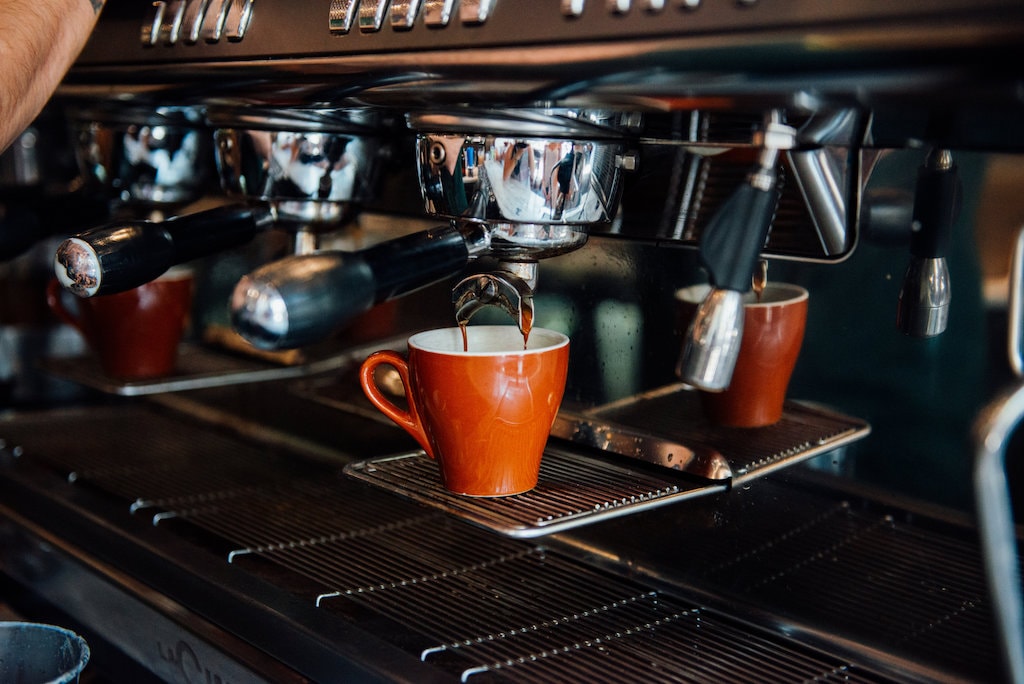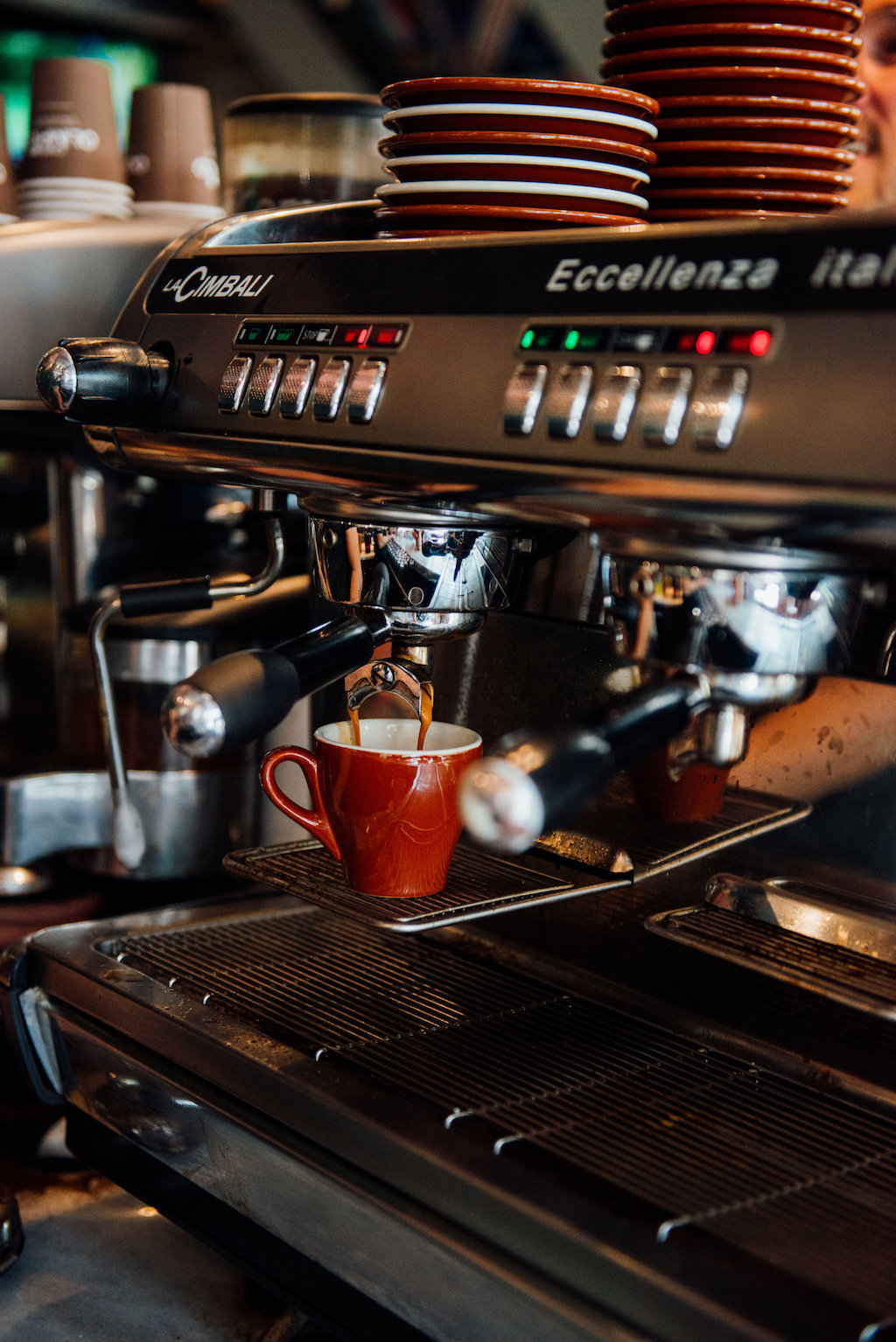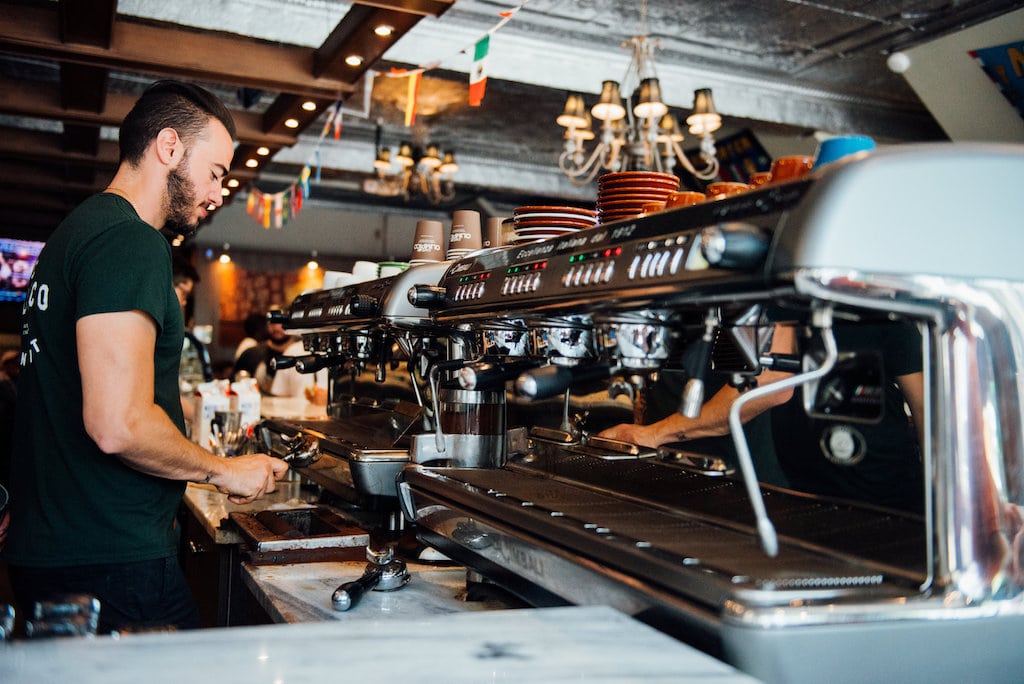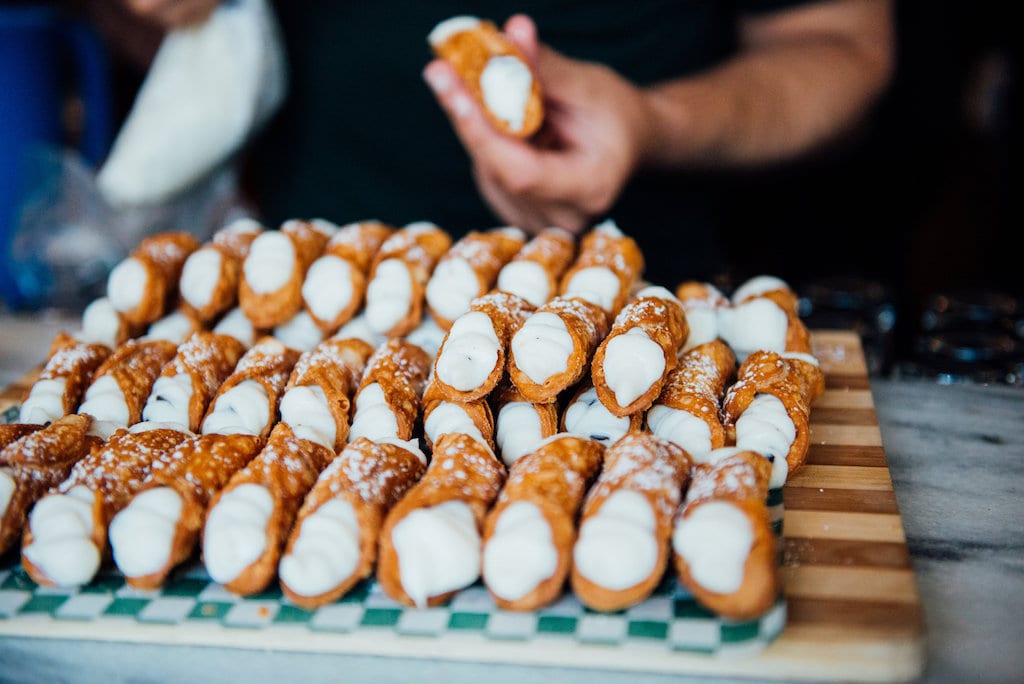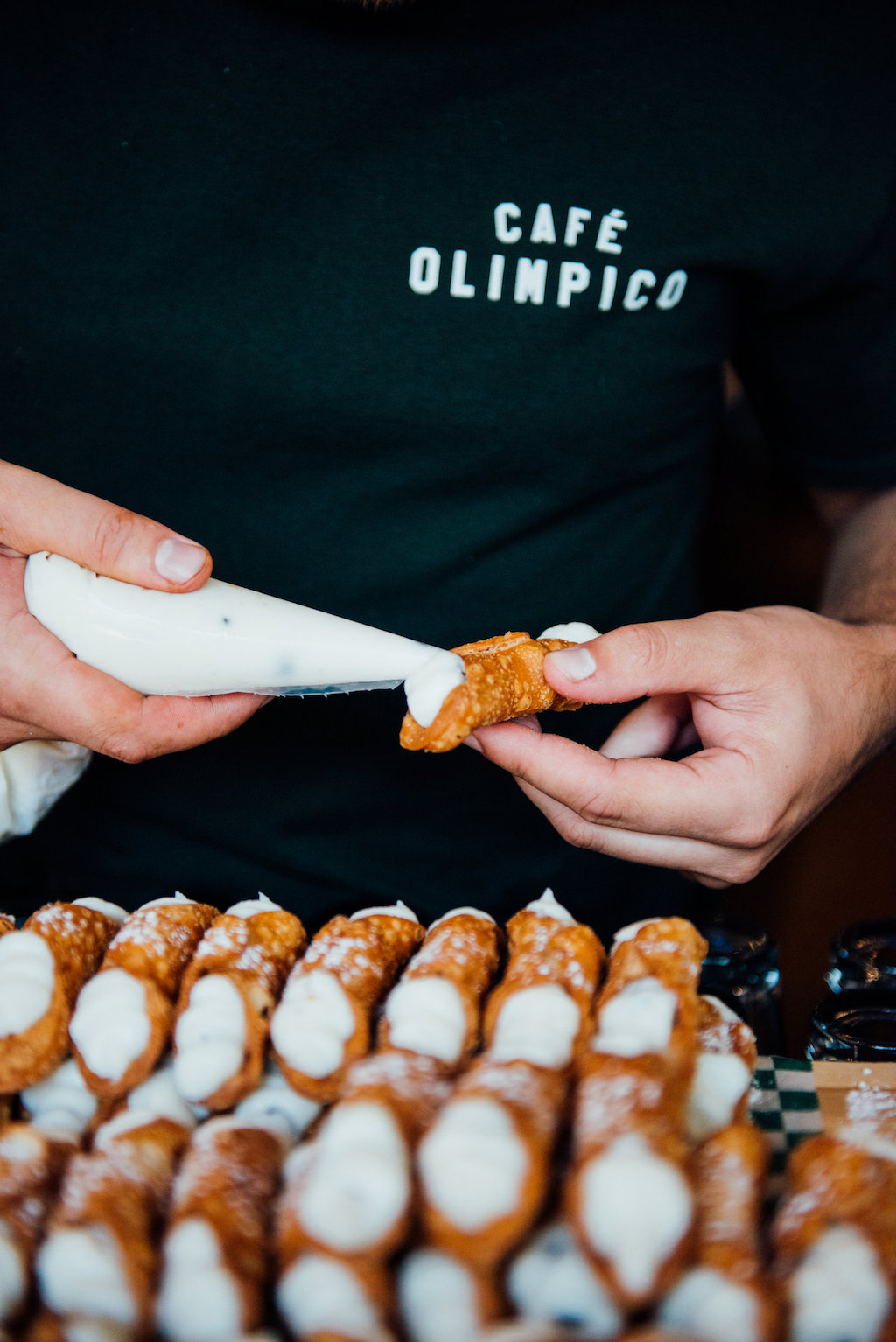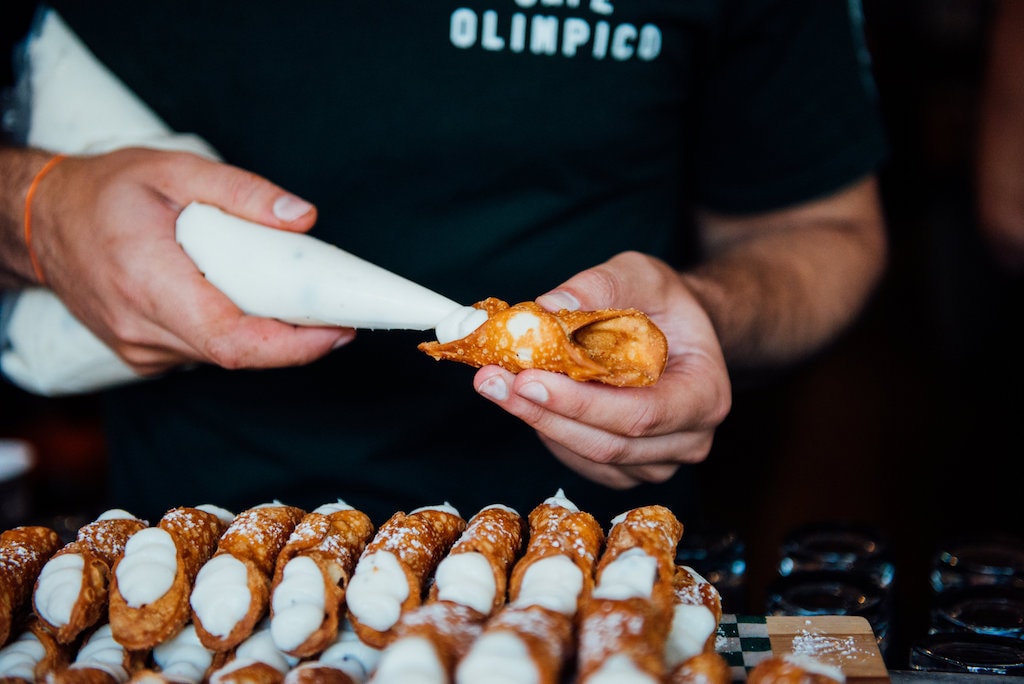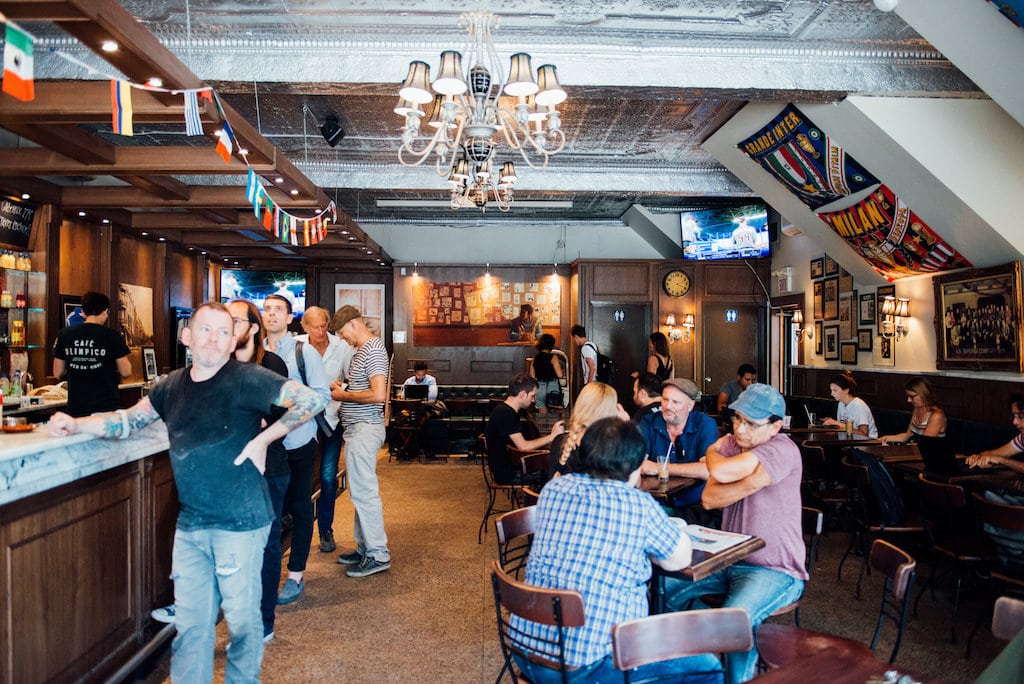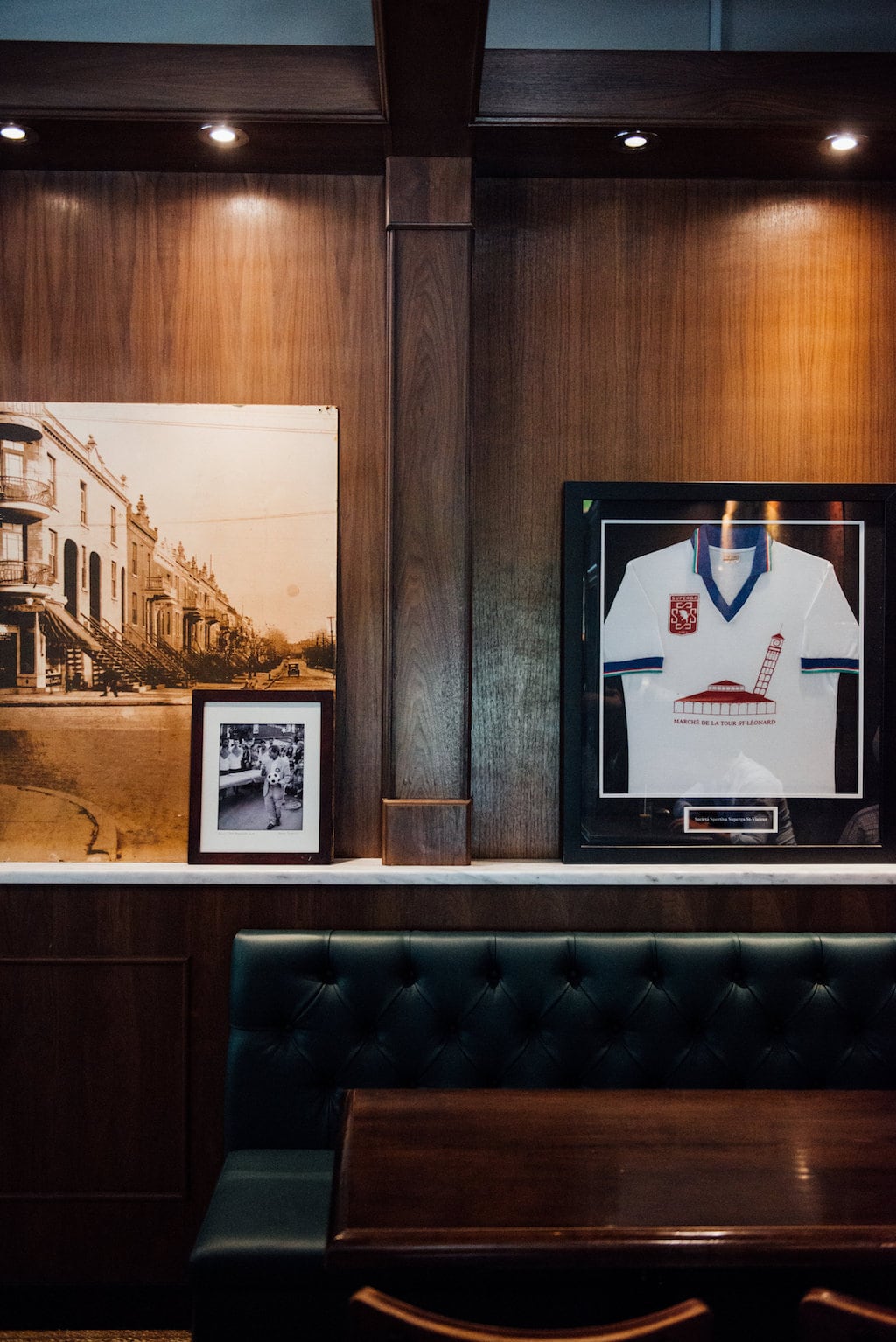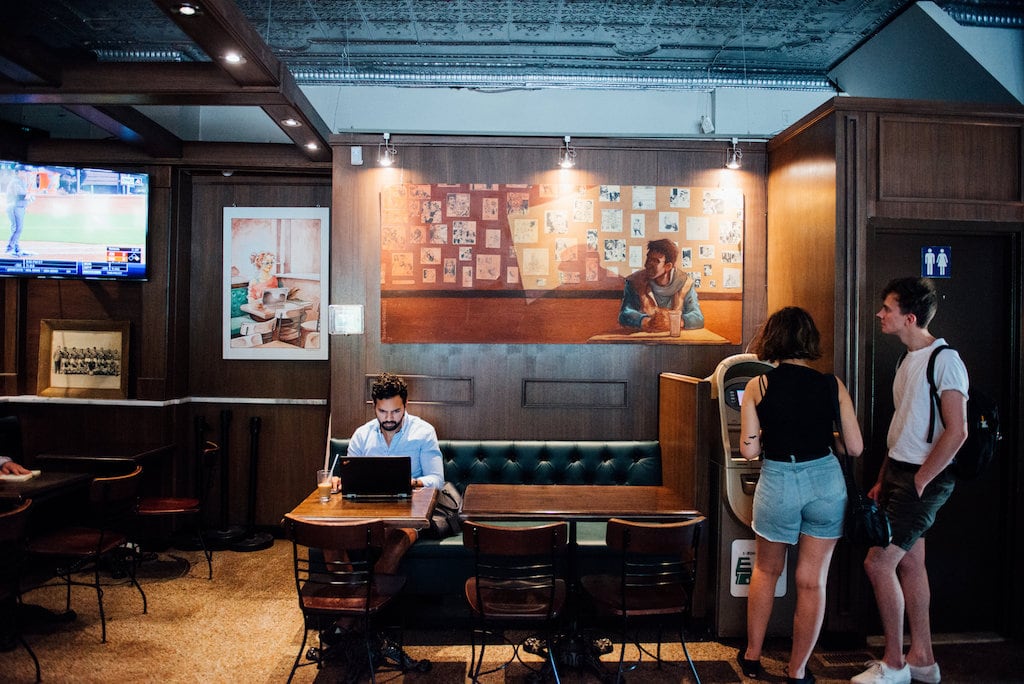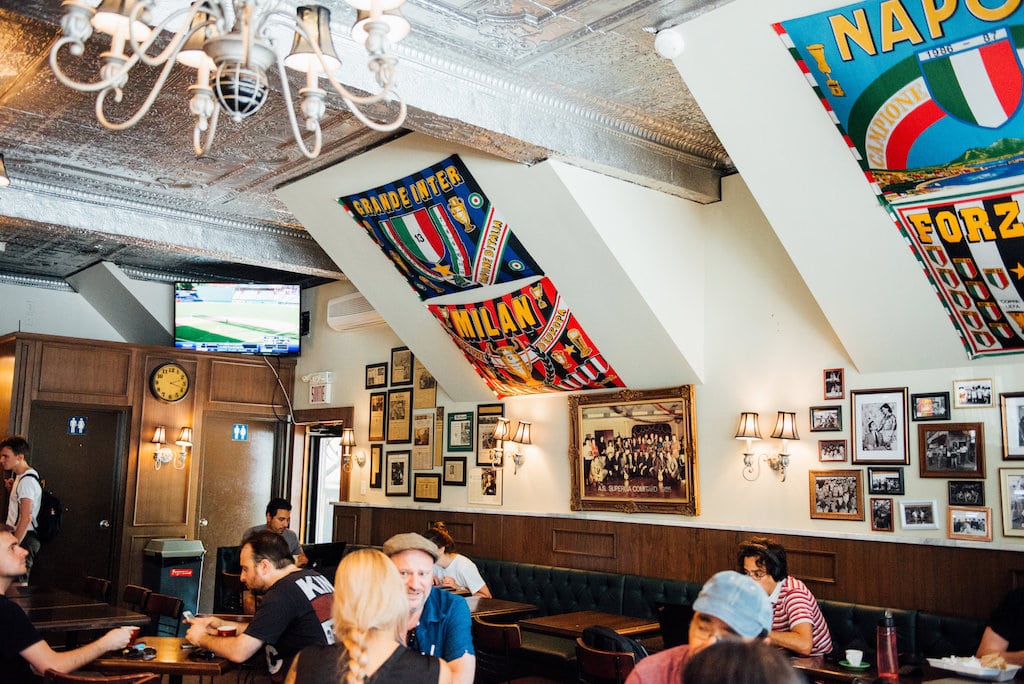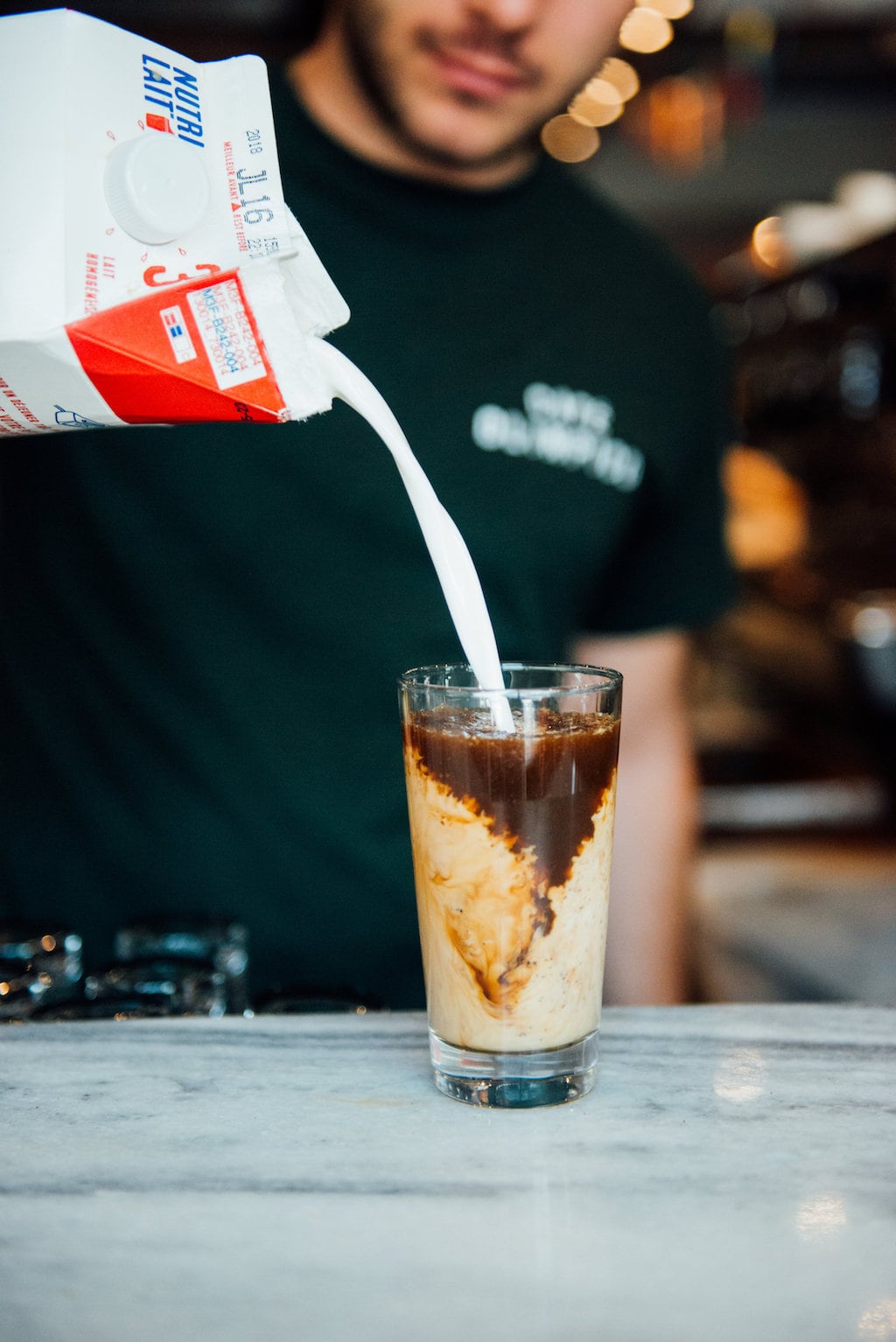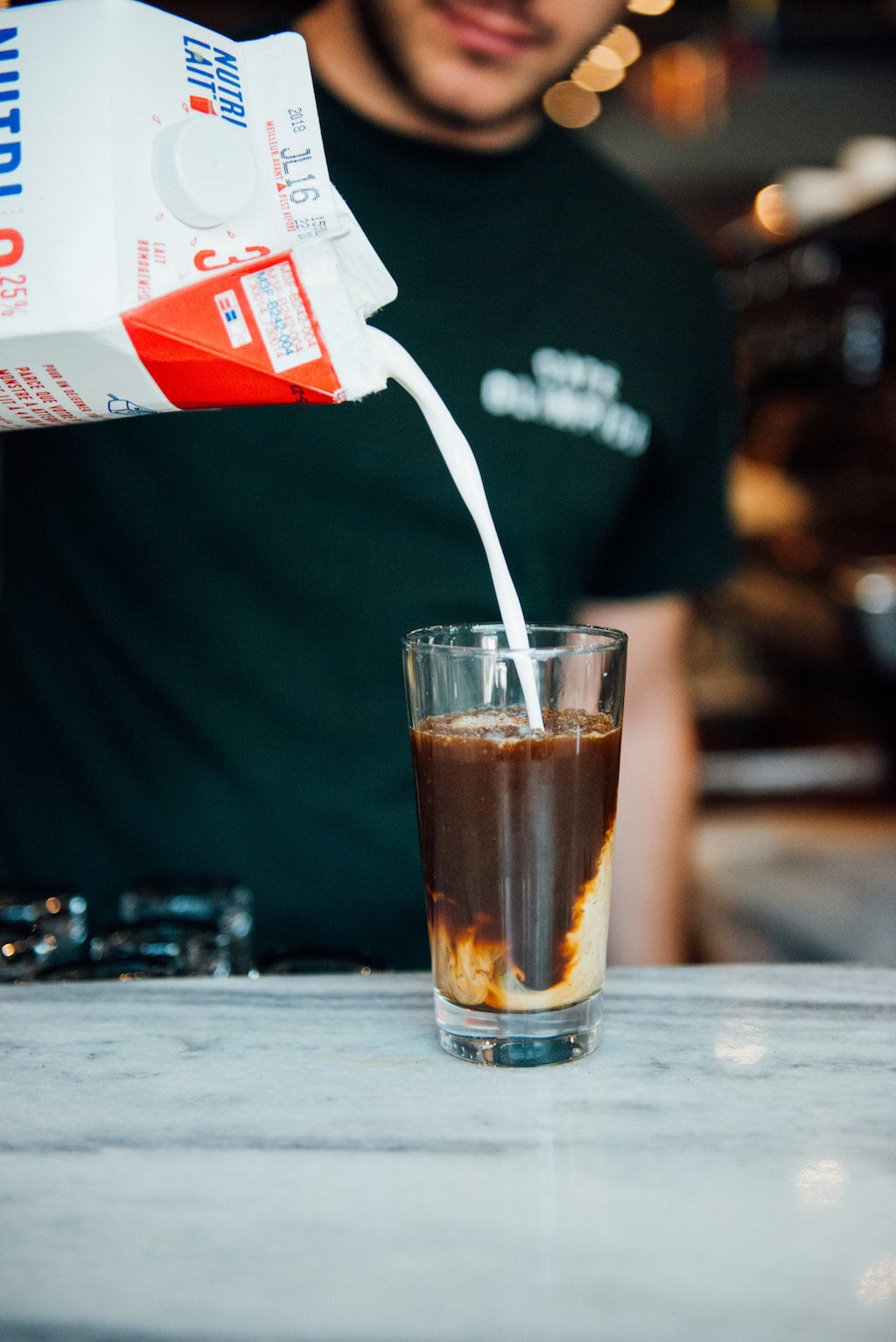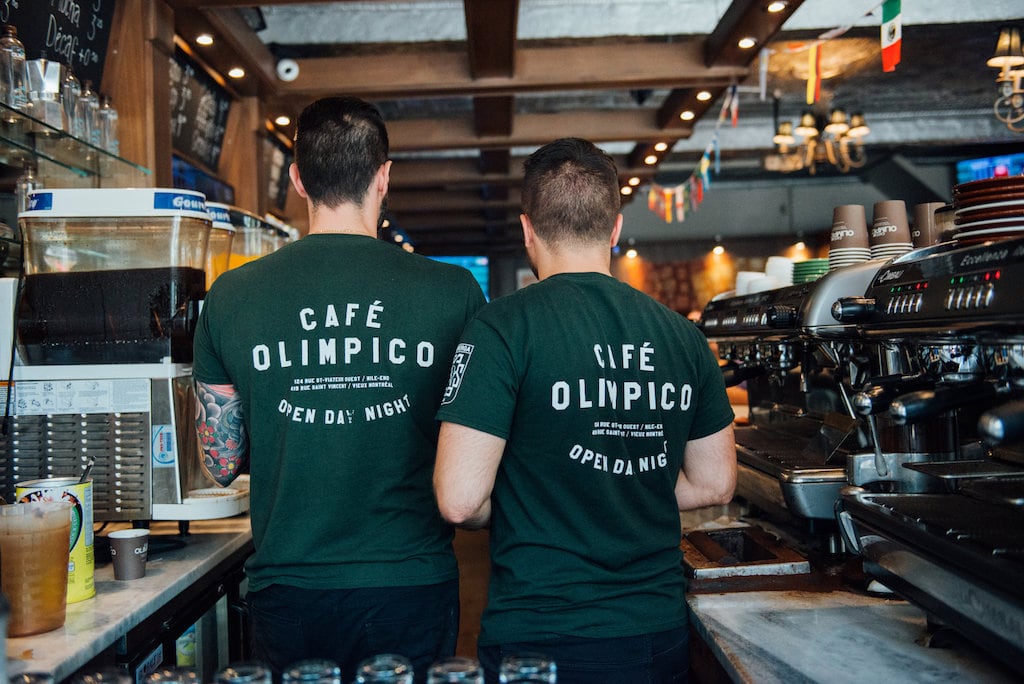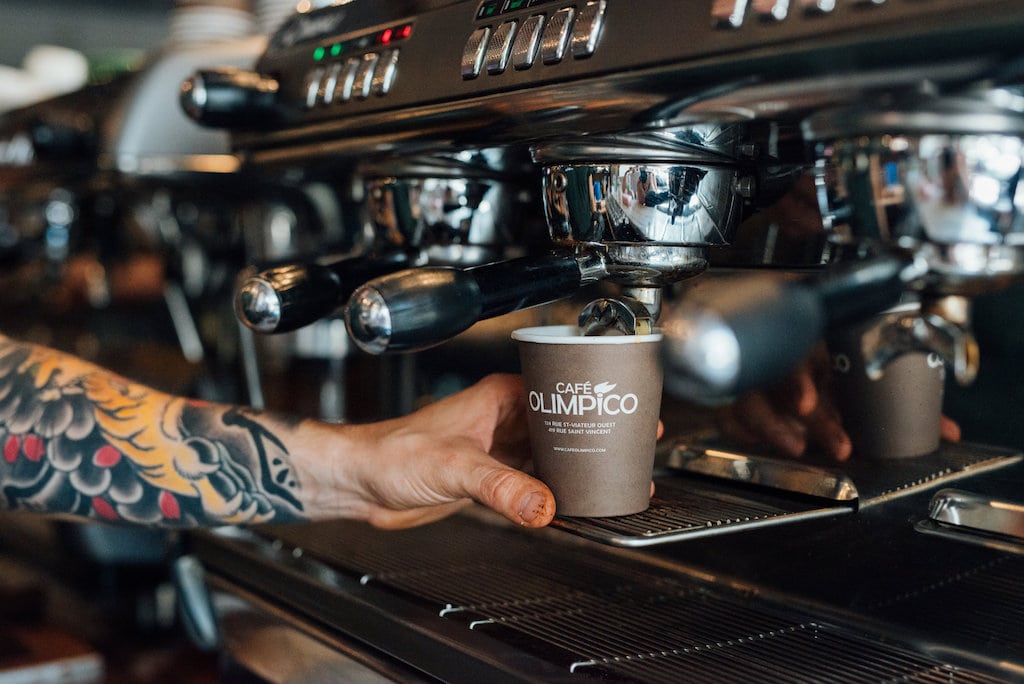 Café Olimpico

$
Monday: 6:00 AM – 12:00 AM
Tuesday: 6:00 AM – 12:00 AM
Wednesday: 6:00 AM – 12:00 AM
Thursday: 6:00 AM – 12:00 AM
Friday: 6:00 AM – 12:00 AM
Saturday: 6:00 AM – 12:00 AM
Sunday: 6:00 AM – 12:00 AM

Café Olimpico first opened in 1970, nearly 50 years ago! Nowadays, this café on St-Viateur must be known by pretty well everyone but it is much more than just a place serving coffee. Olimpico is steeped in history and for many reasons, which is why we want to tell you the backstory. Please note that Olimpico is featured on our list of the best Italian cafés in Montreal!
Signore Furfaro – Rocco Furfaro, was an Italian immigrant who lived in Mile-End and, like so many immigrants, worked very hard. Back then, Furfaro owned a small pizzeria, which was on the other side of Olimpico St, and he was known as a generous and optimistic man, who was always careful not to criticize others. He was also a great sports fan so after selling his pizzeria, Furfaro started to look for a new business, a café where he could also to watch his beloved soccer games. At that time, however, this type of café was rare. His daughter recounts: « When he died, the Gazette came to interview us and I couldn't understand why they were so interested in knowing my father's story, but now I do. He created an institution and always gave back to his neighbourhood and community. »
Café Olimpico – Rocco Furfaro opens his café in 1970, mostly to fulfill what the neighborhood was wanting so he purchases a special satellite, buys a pool table and starts broadcasting the sports games inside. Café Olimpico becomes the place to discuss sports, especially soccer. « Back in the day, it was where you could play pool and talk about sports. » Noticeably, it was an era when women still did not come into the café, although they were welcome. « Women weren't as forward thinking as today and they only started to come to the café in the 1990s. » The two Furfaro daughters, Rossana and Victoria, were born in the neighbourhood and the café played an integral part as they grew up. Olimpico now belongs to them, and they are helped by Rocco's grandson Jonathan Vanelli.
A setting of its own – without a doubt, Café Olimpico has the look of a classic, if not vintage sports café; nothing truly stands out (maybe the TVs), but there's lots of character and above all, those walls surely have a lot of stories to tell. The many banners and flags of Italian footie teams and the flag of our Montreal Habs all hang proudly, augmented during World Cup & European Cup championships by bunting with flags of other countries. There are some indications of prices, maybe events relating to staff, but except for a light renovation after a fire in 2005, it's pretty much the same as it was back in 1970. When the terrace opens in the summer, the capacity doubles.
Olimpico's coffee is simple, Italian and not too expensive. The café is renowned for its café crèmes and sorbets, but in the summer we keep returning for the delicious iced coffee. « Oh, it's my father's recipe! The old fashioned way. Rocco's blend was always the best. » Today's papà Furfaro chooses his coffee beans carefully, but always strives to keep the prices reasonable. « I never want to find myself preparing a $5 latte! Prices are going up, but we're really trying to do our best to remain affordable. » And do pause to check out their La Cimbali espresso coffee machine. One of Italy's finest.
Outstanding employees and an exceptional customer relationship. What would Café Olimpico be without Forde, Joey, Alex, Giancarlo or Phil? Every day, these employees bring life into the Mile-End café. They are dedicated to their profession and seduce everyone into watching them prepare and serve coffee. It's a real performance and they speak loudly, they sing, they laugh, yet they also recognize loyal customers and treat them as family. Café Olimpico is open every day of the year, even on Christmas Day, starting at 6am and closing the doors at midnight. « We've tried to close in the past but our customers became very upset because we are a huge part of their lives, we're like a big family. » Some clients have been coming here since 1970 which surely means that Café Olimpico continues to do things well.
« If you want to appreciate your life properly, then you need to enjoy your work, because this makes everything better and then everyone is generally happier. » If you are in need of a boost to your own morale, try going to Olimpico because it is more than just coffee. Guaranteed.
Written by Élise Tastet