vinvinvin: superb Nordic wine bar in La Petite-Patrie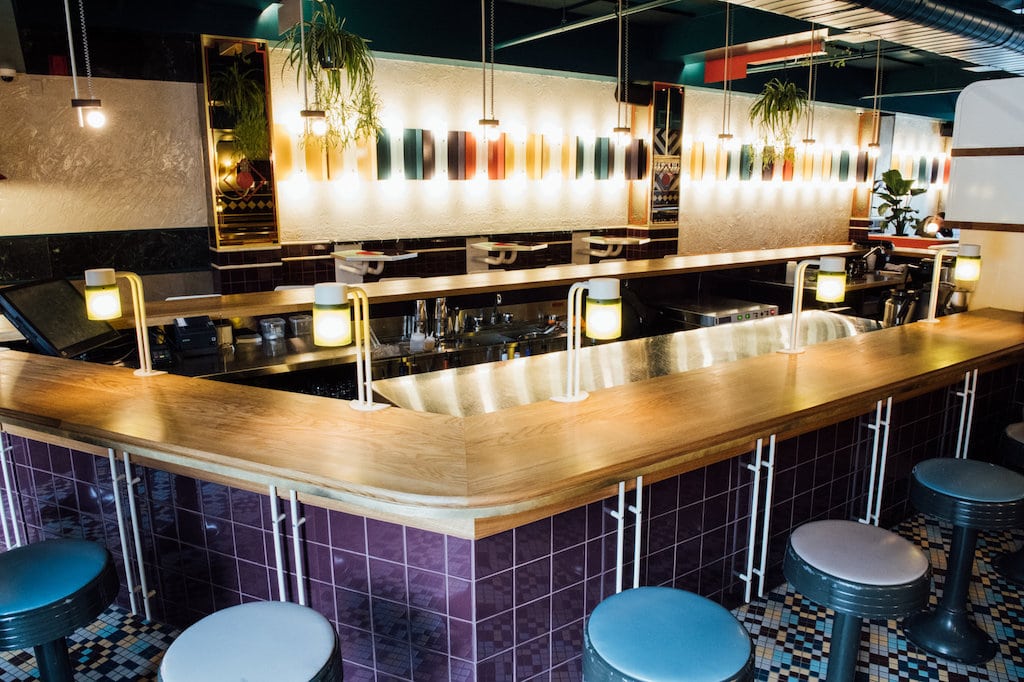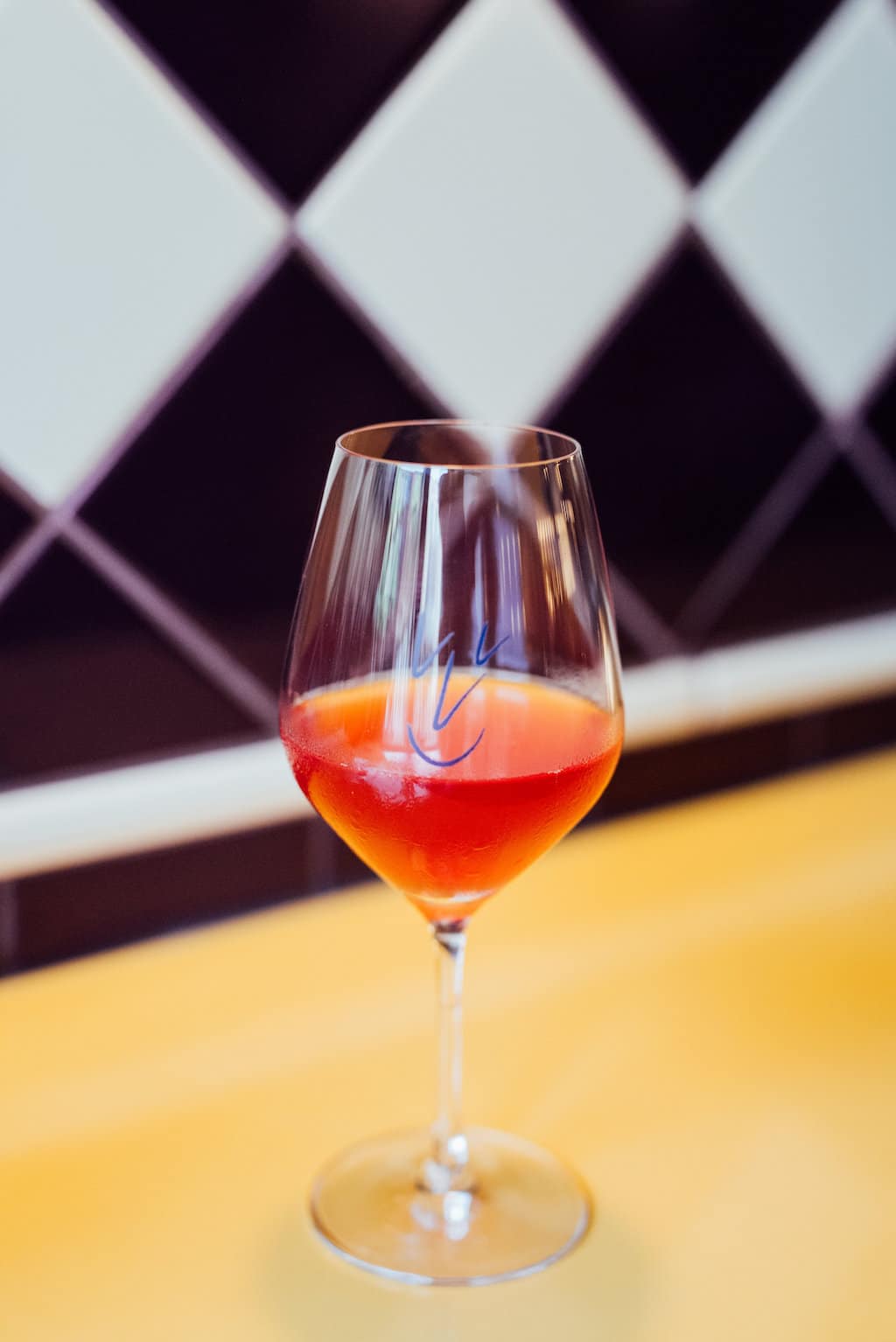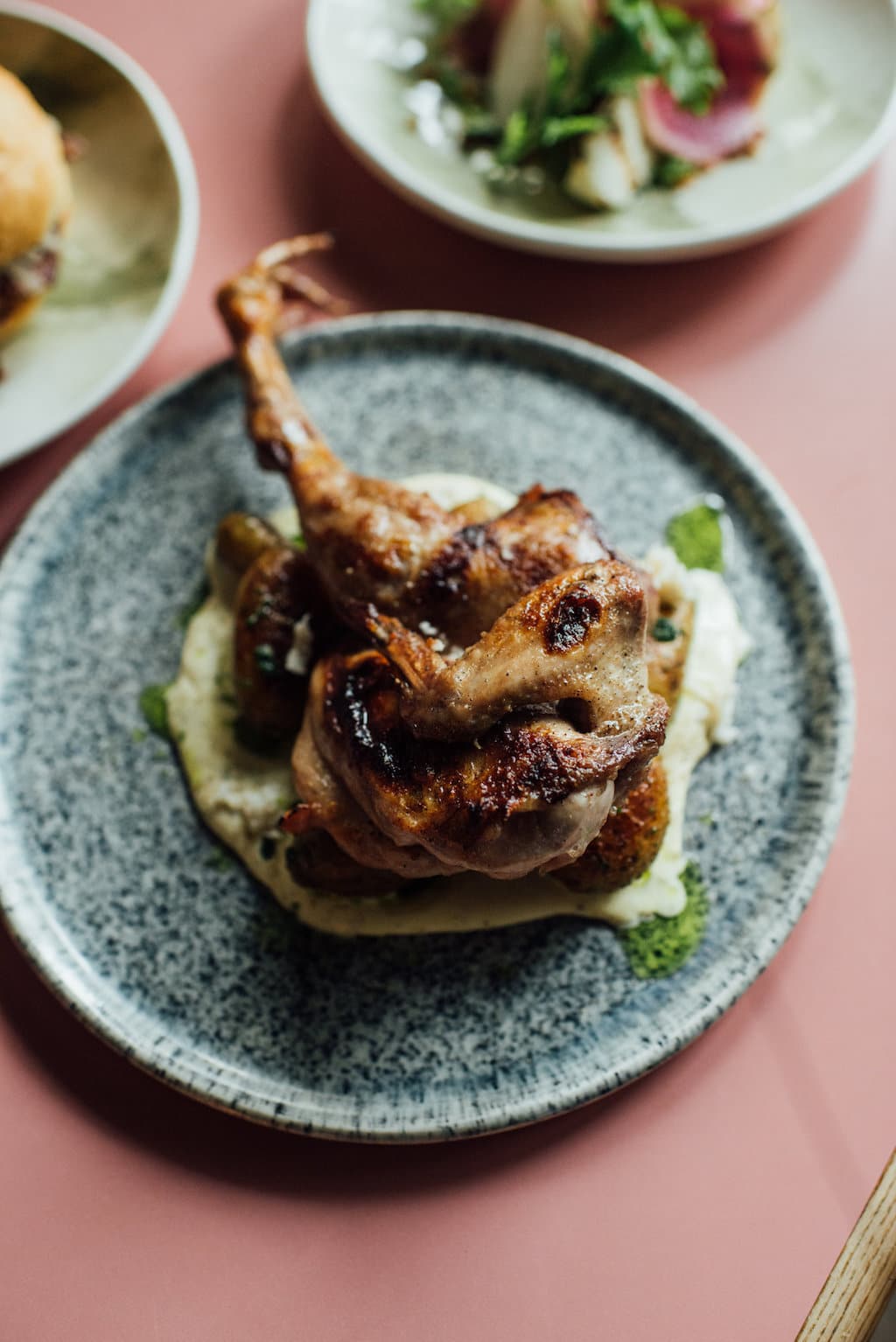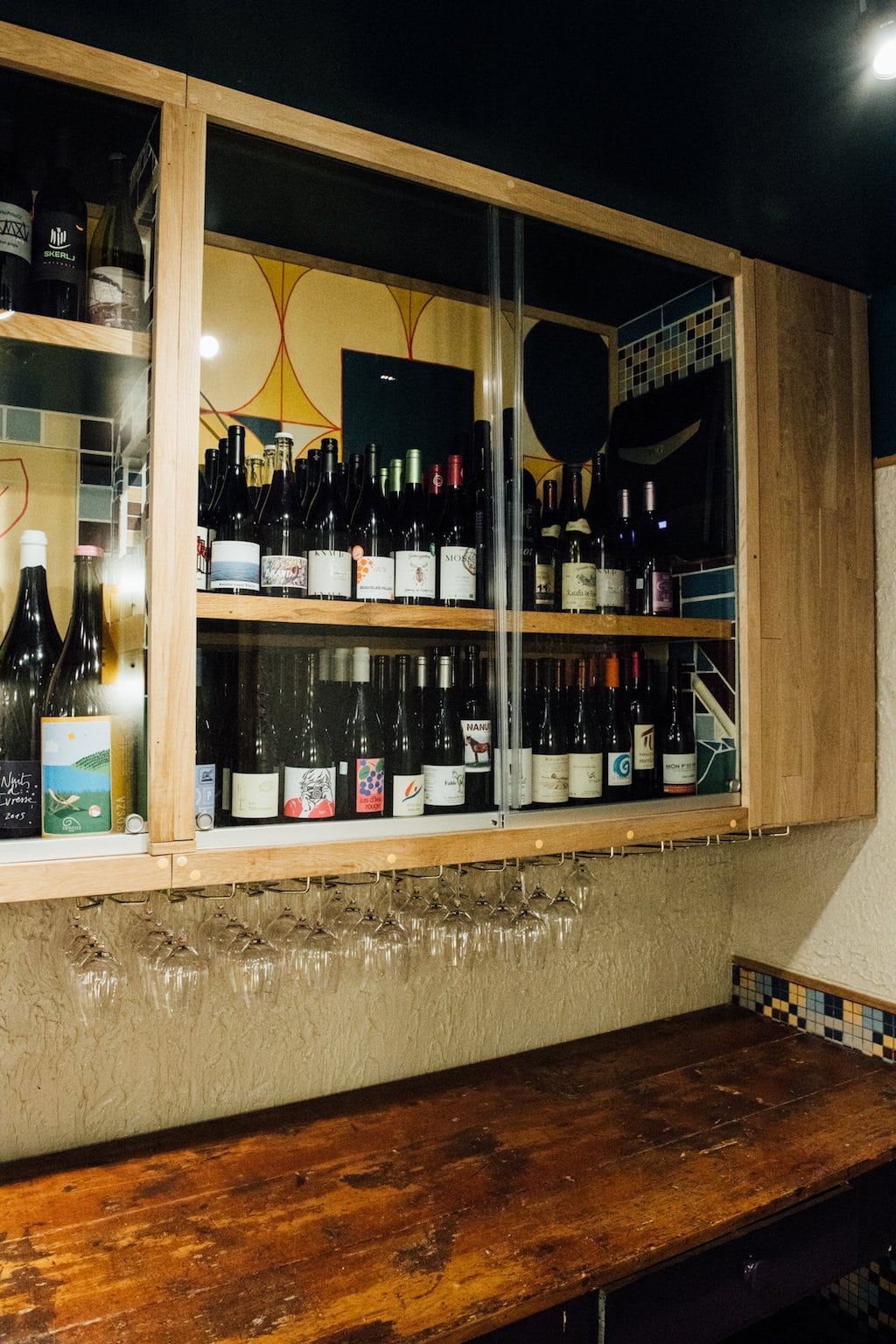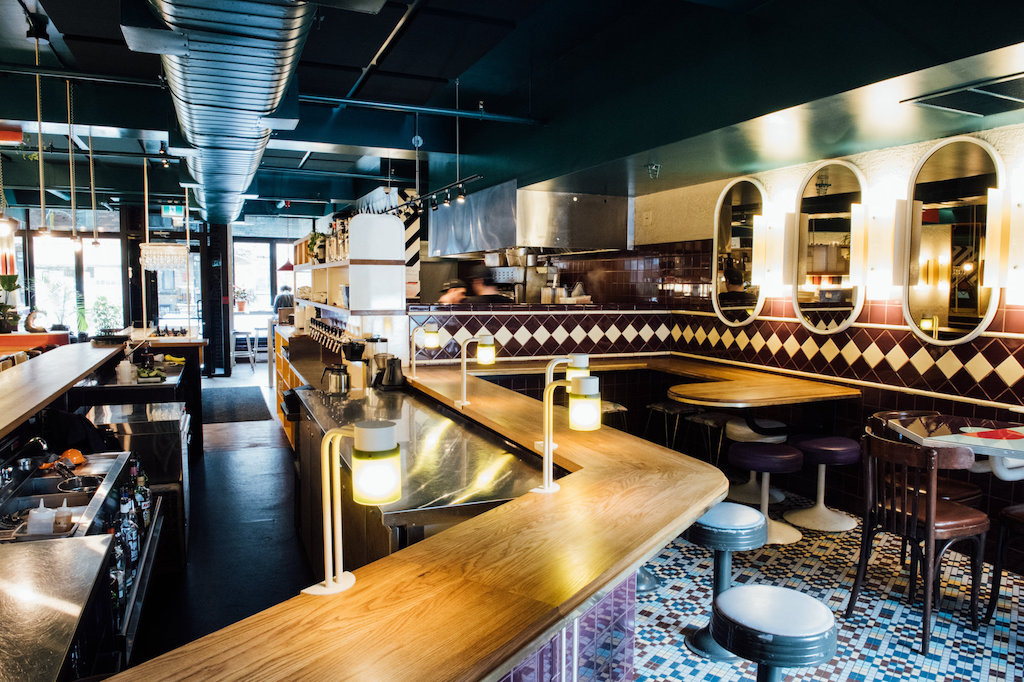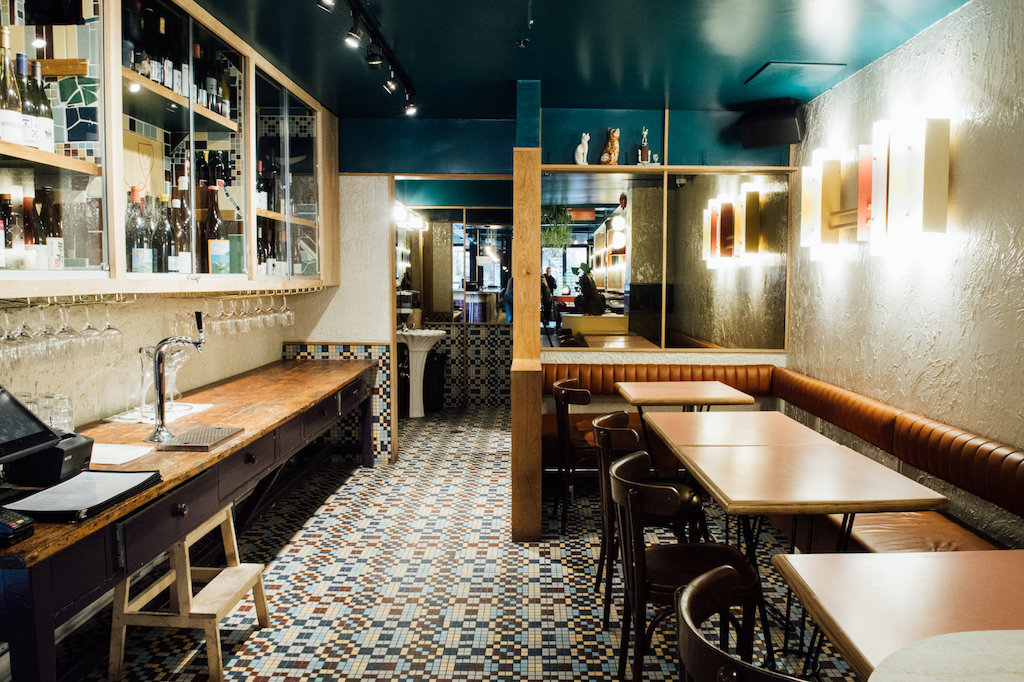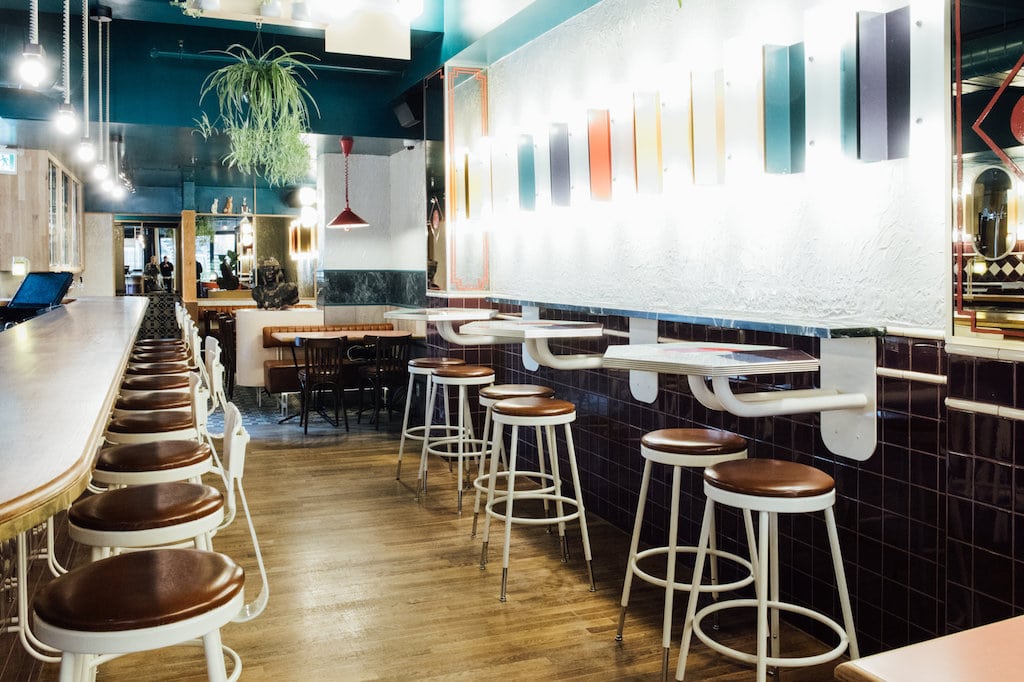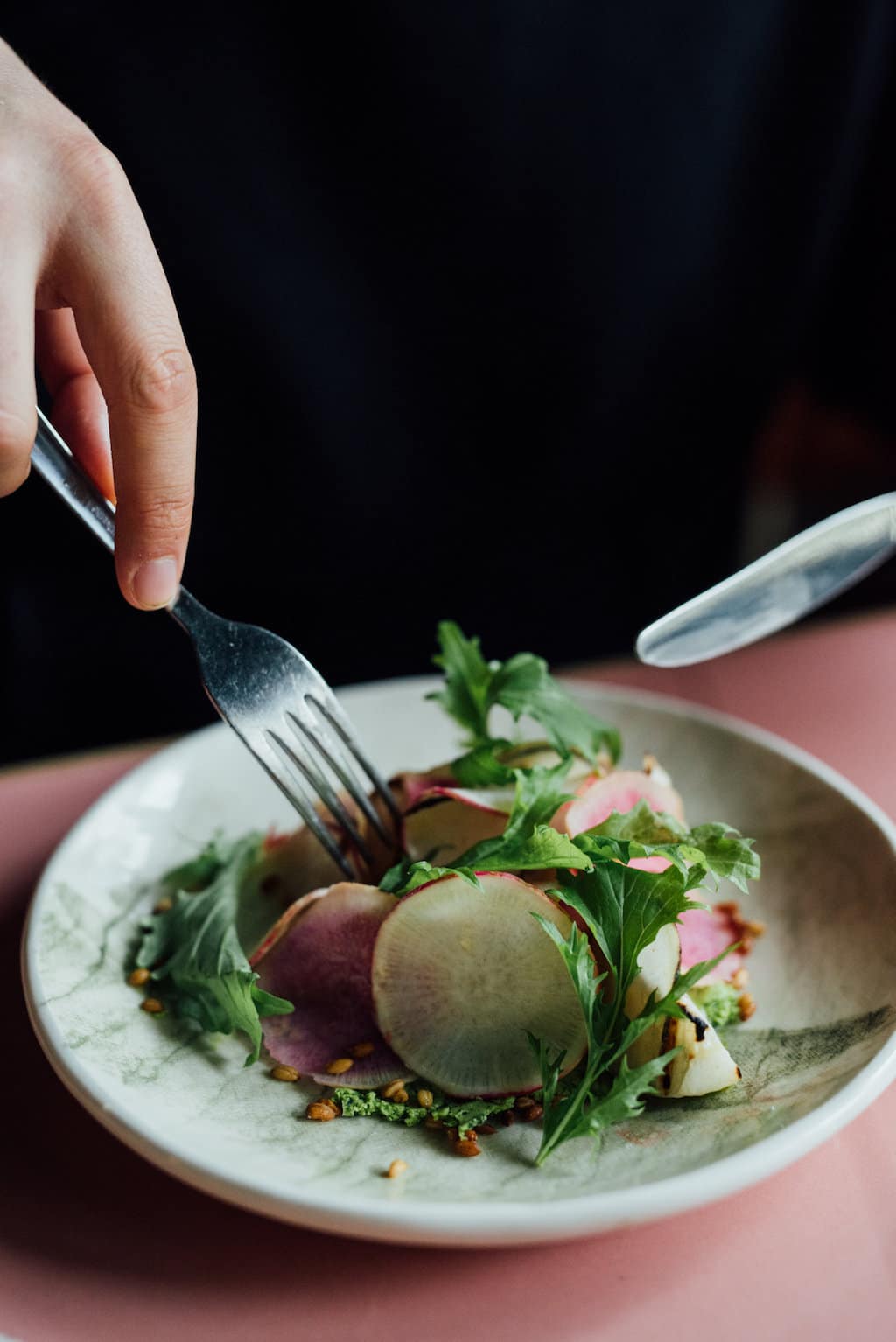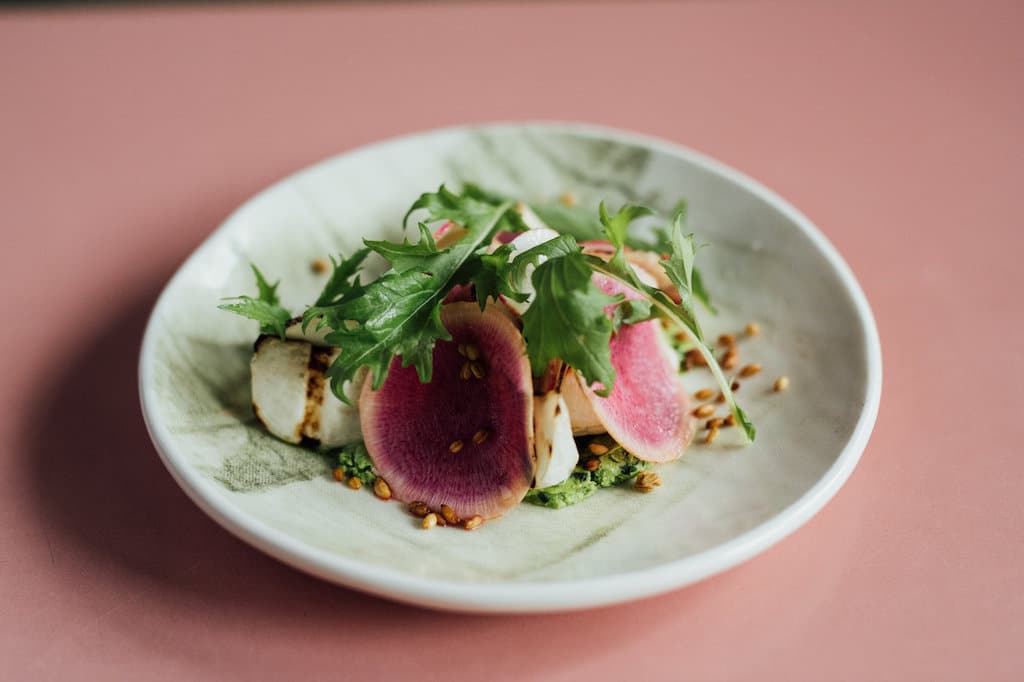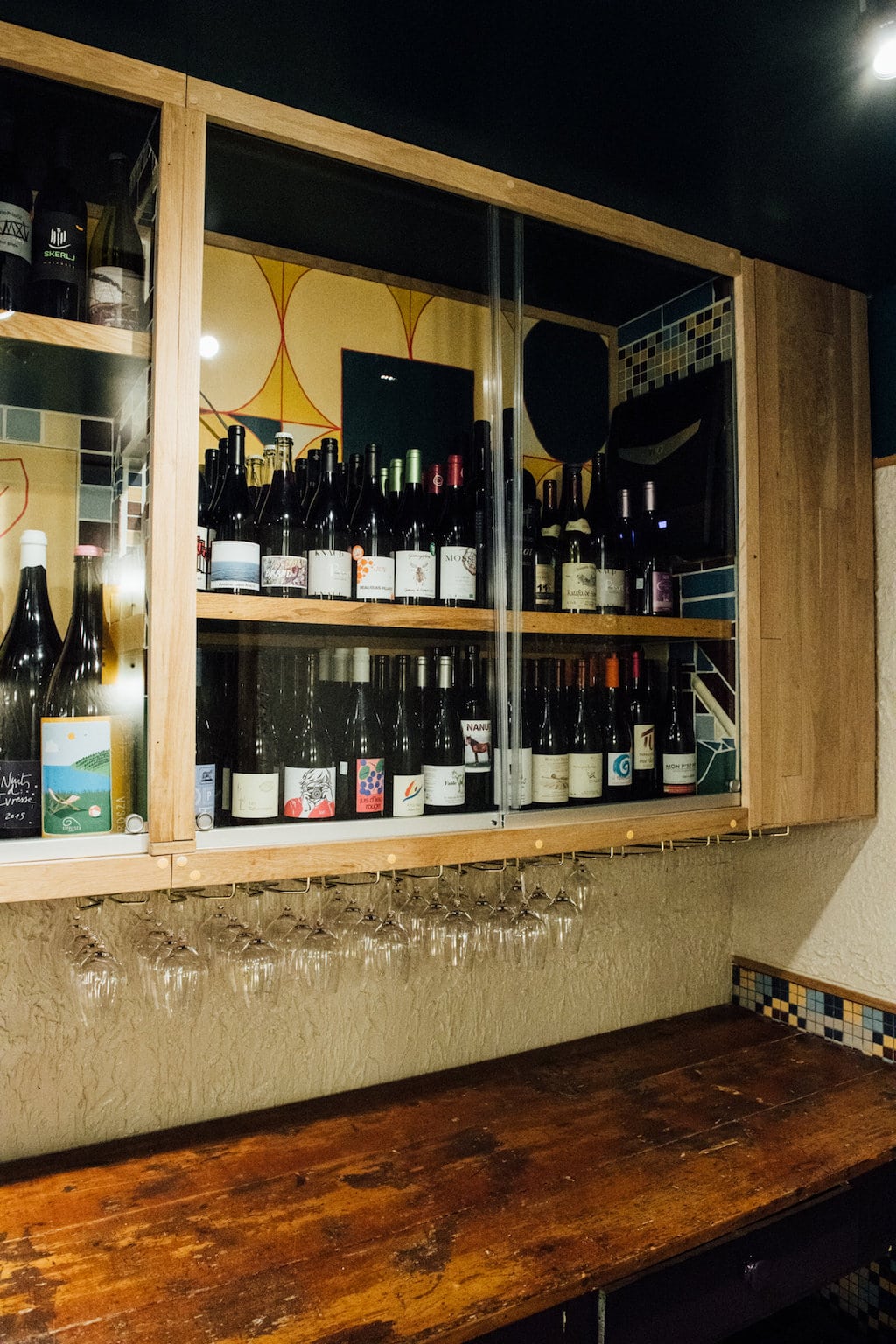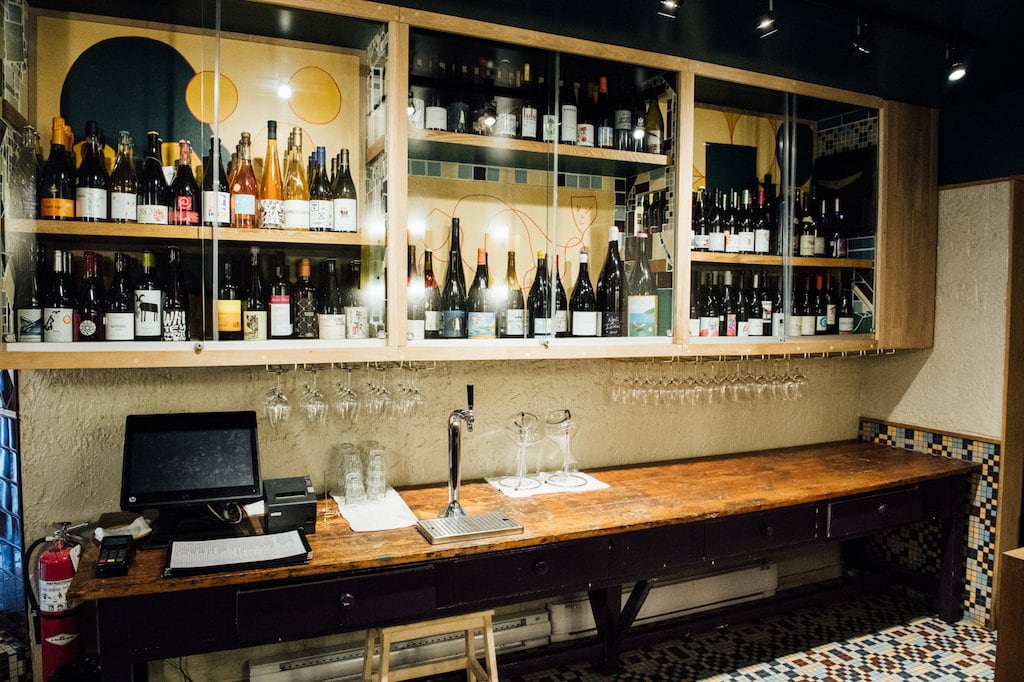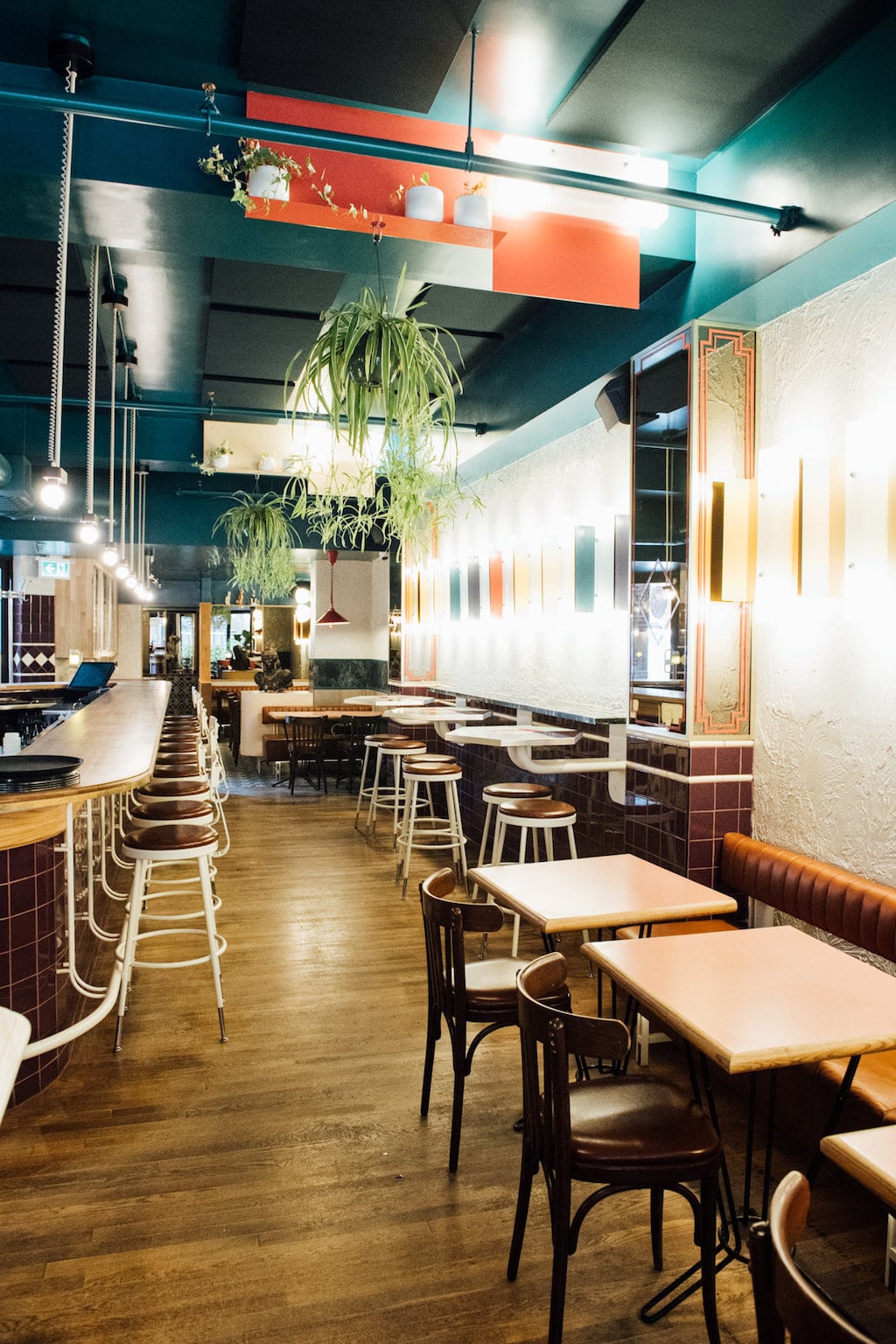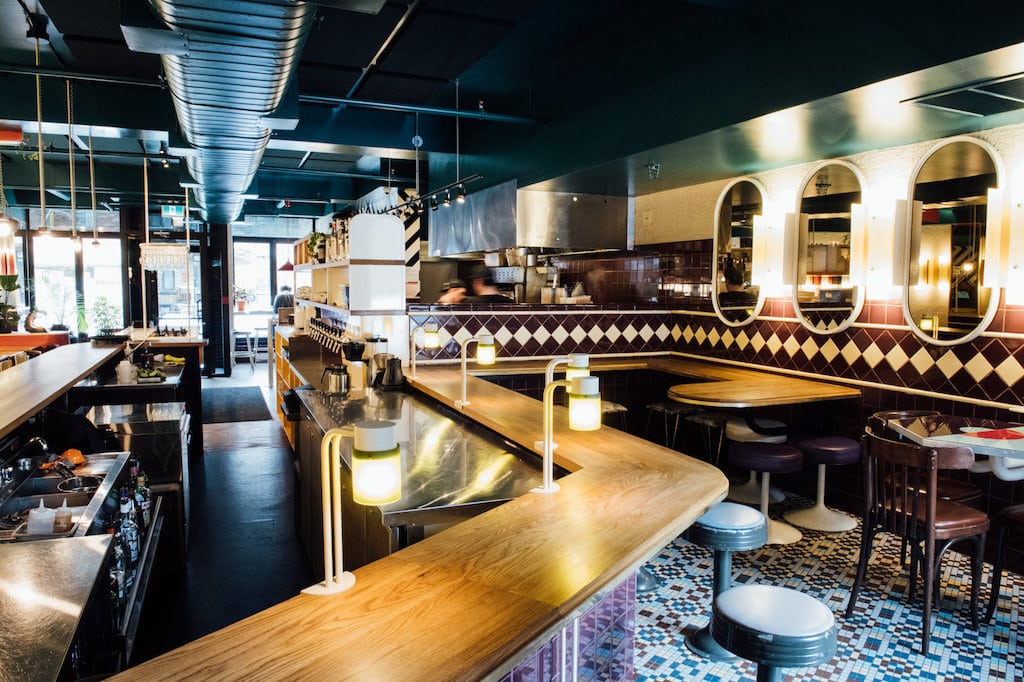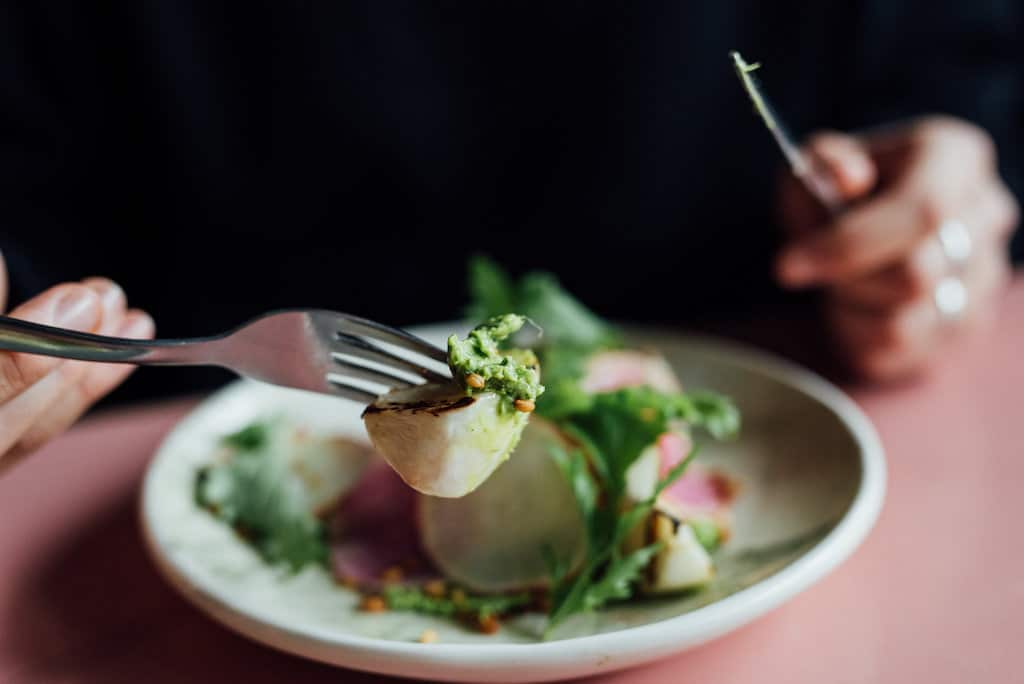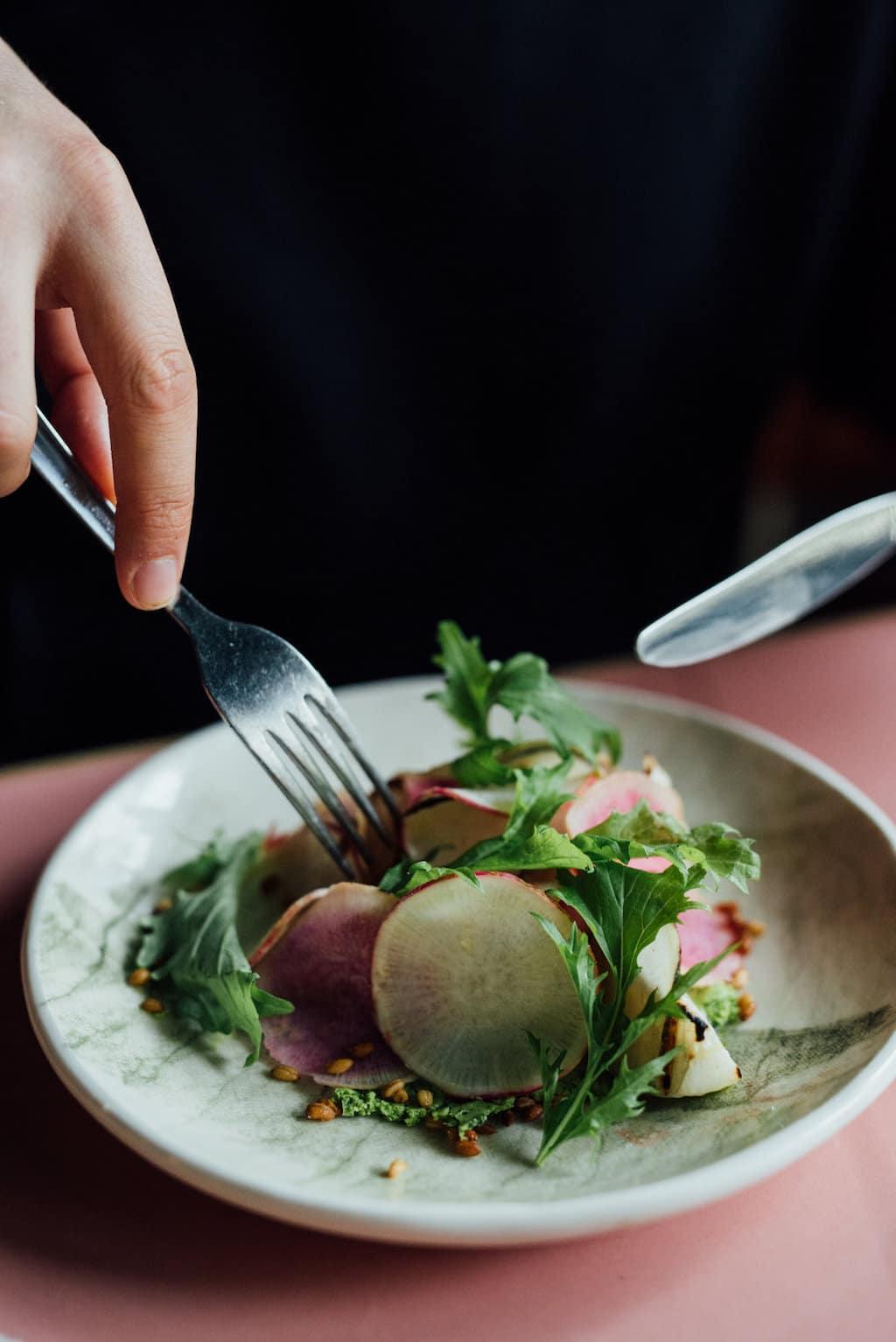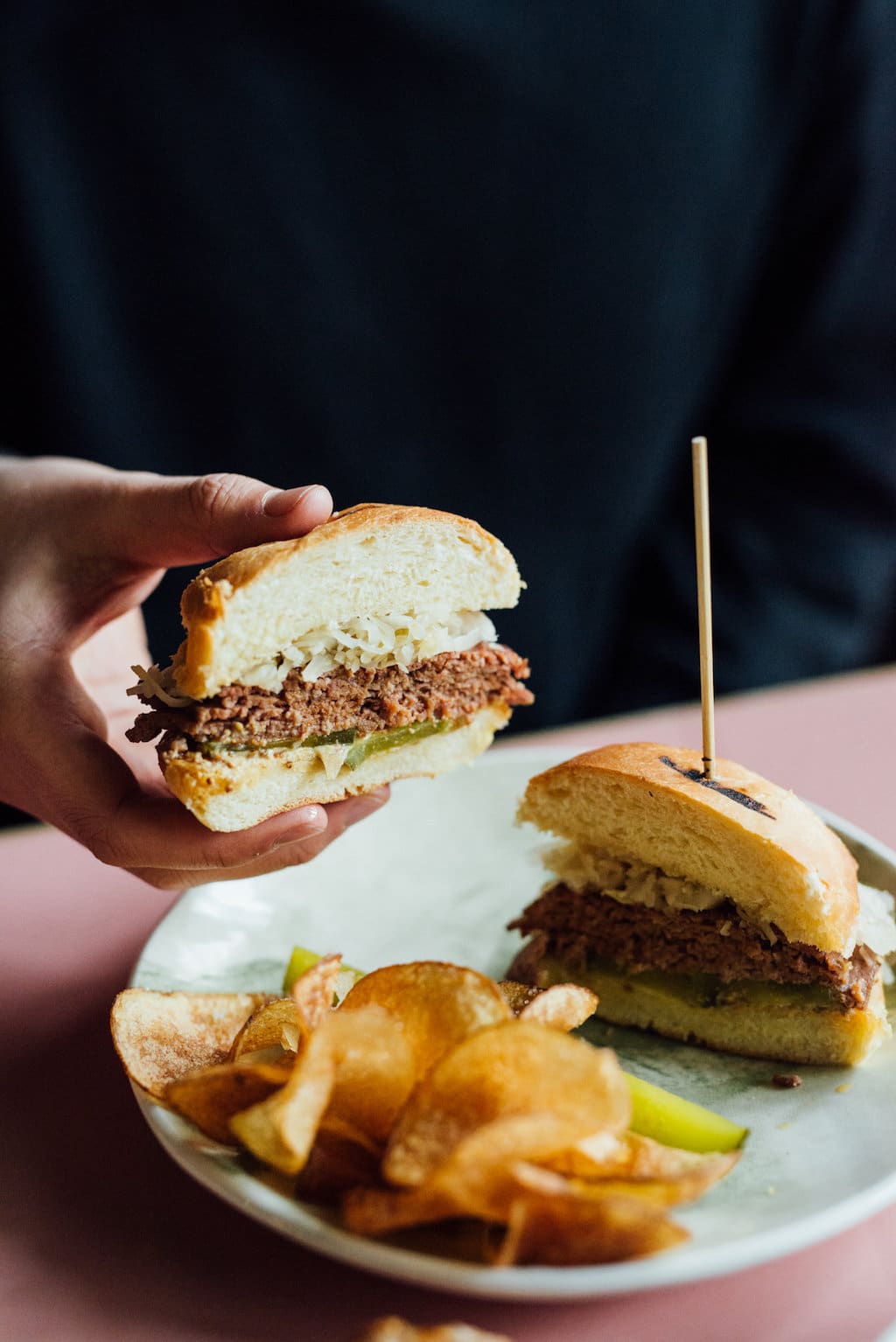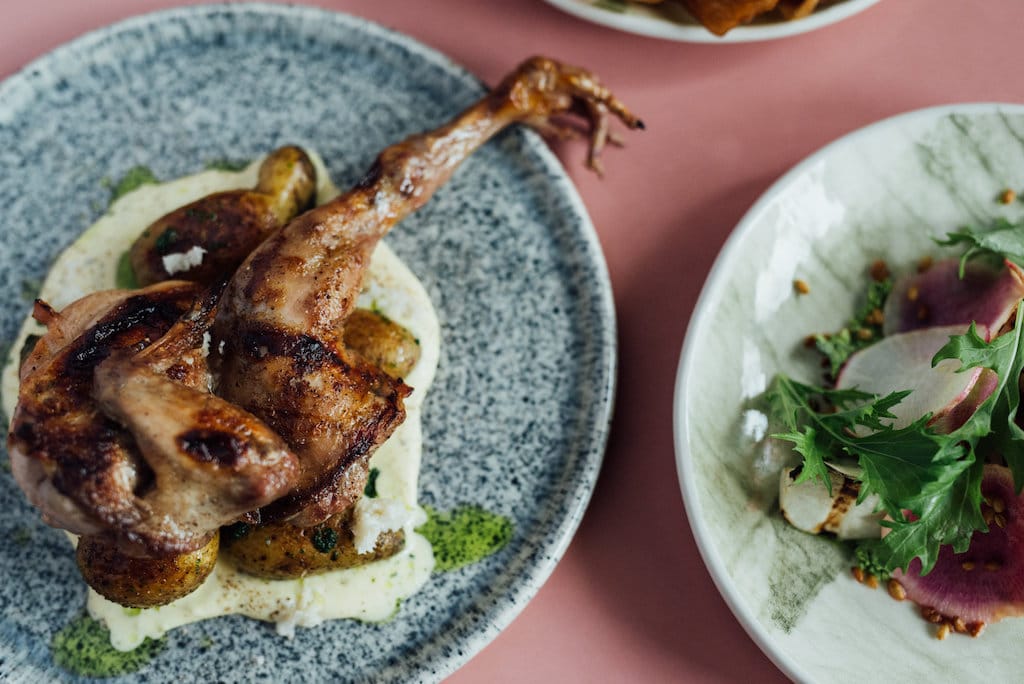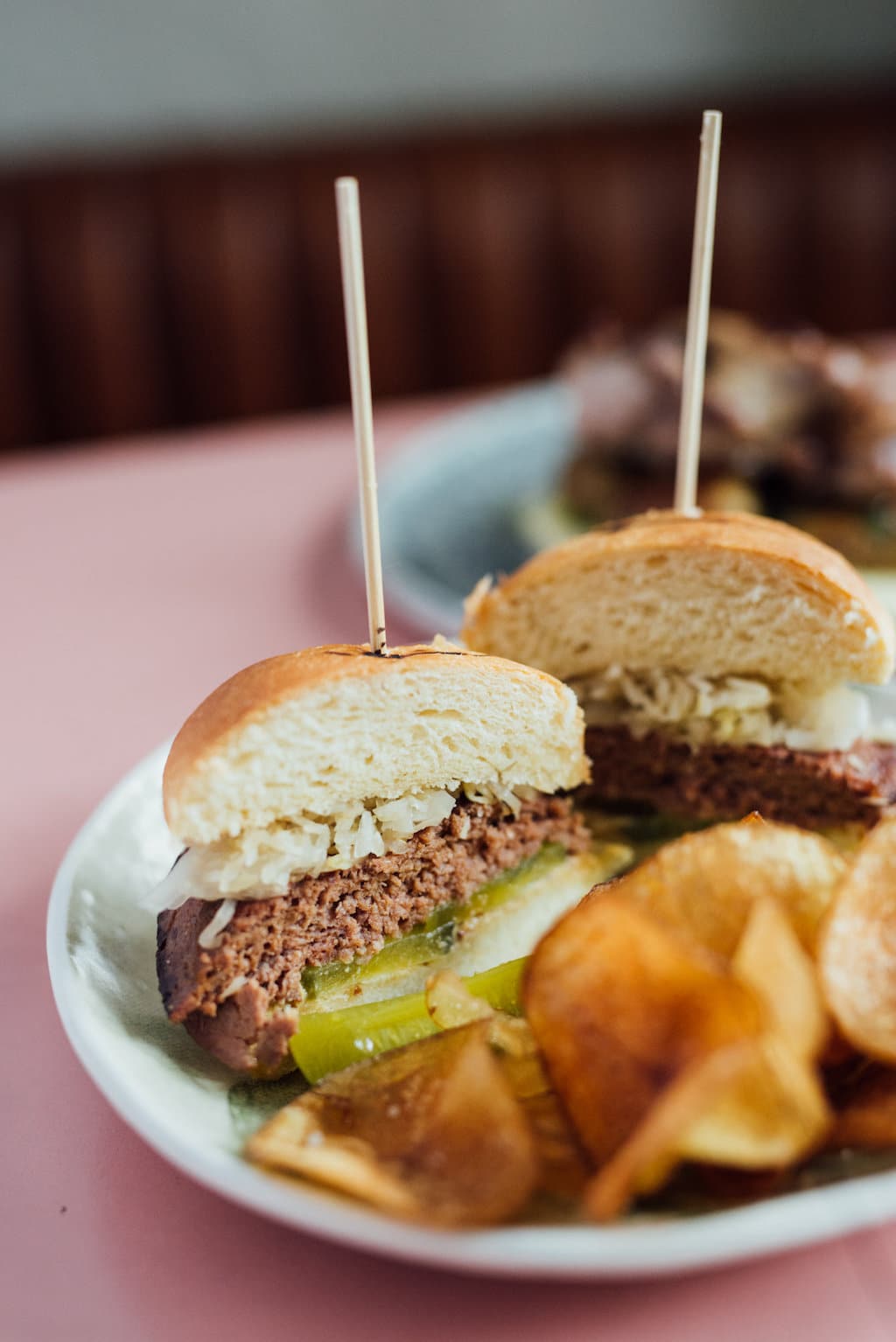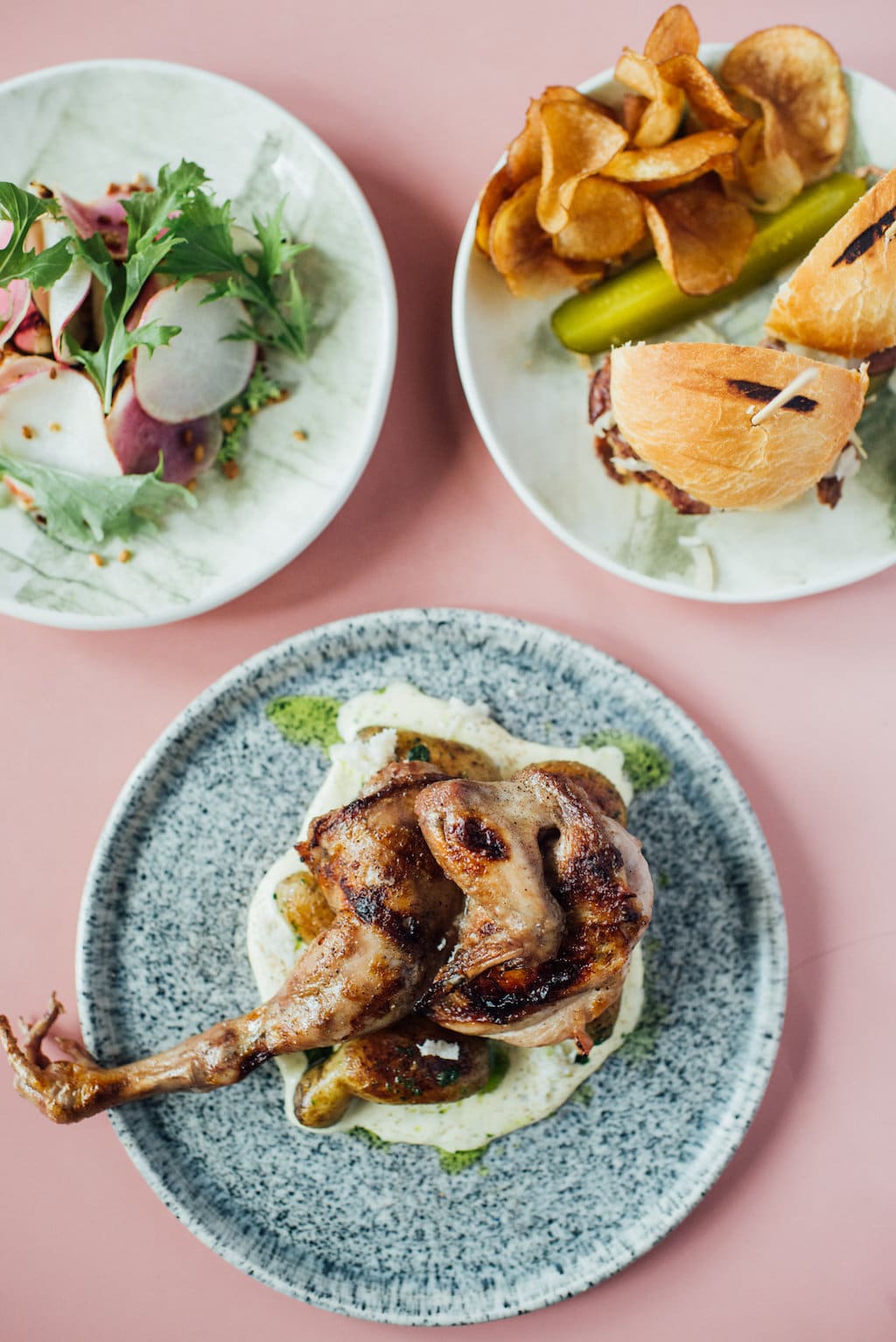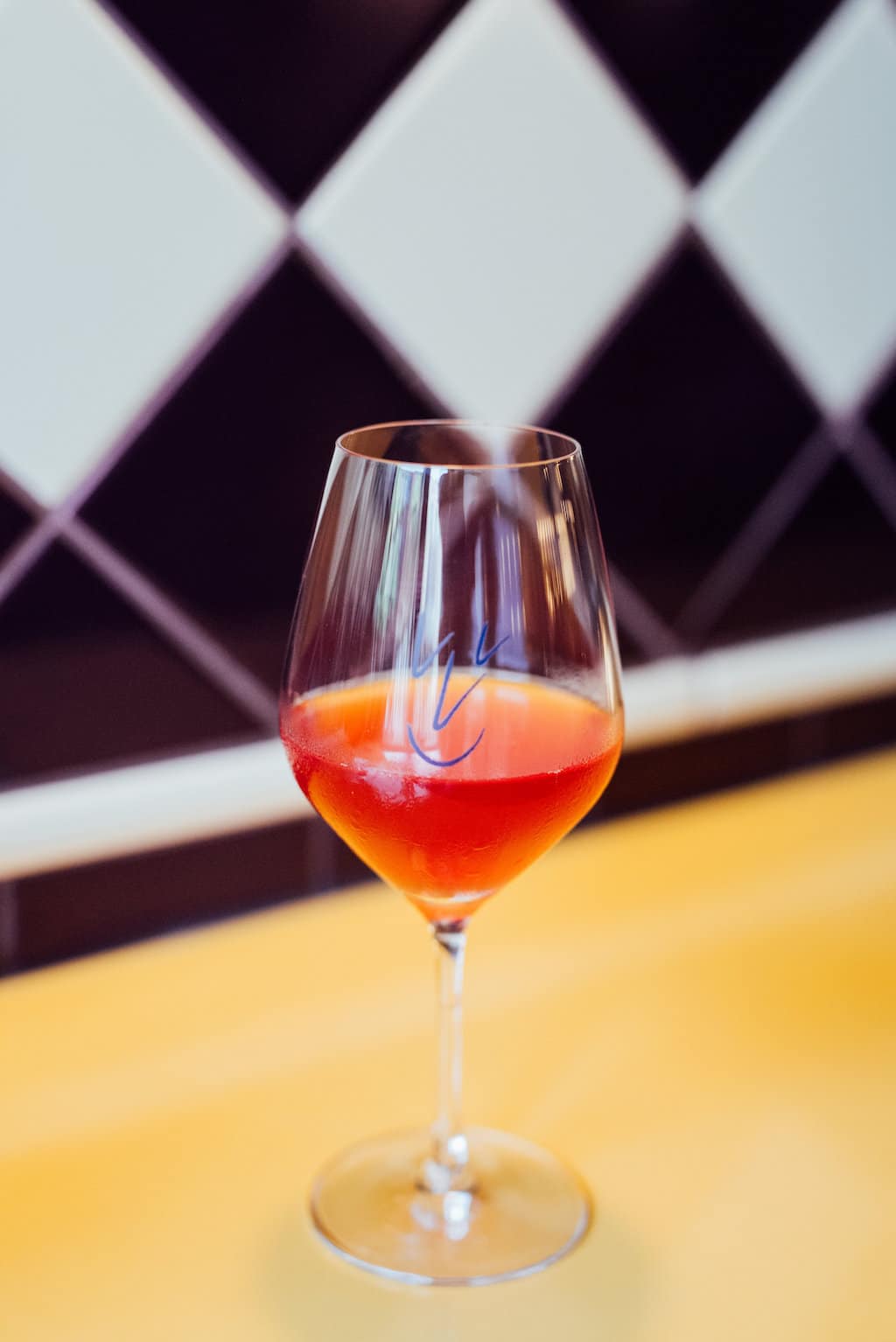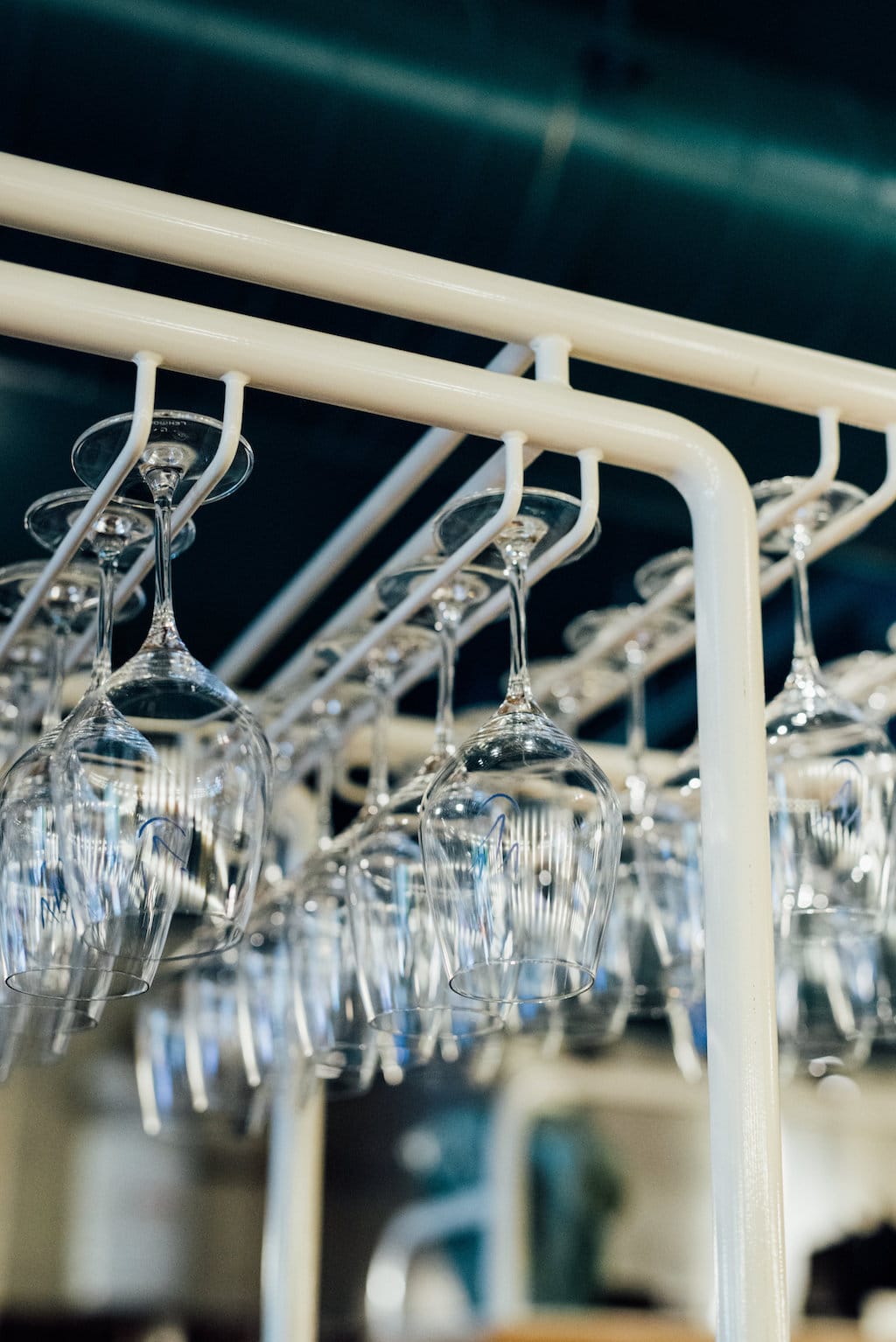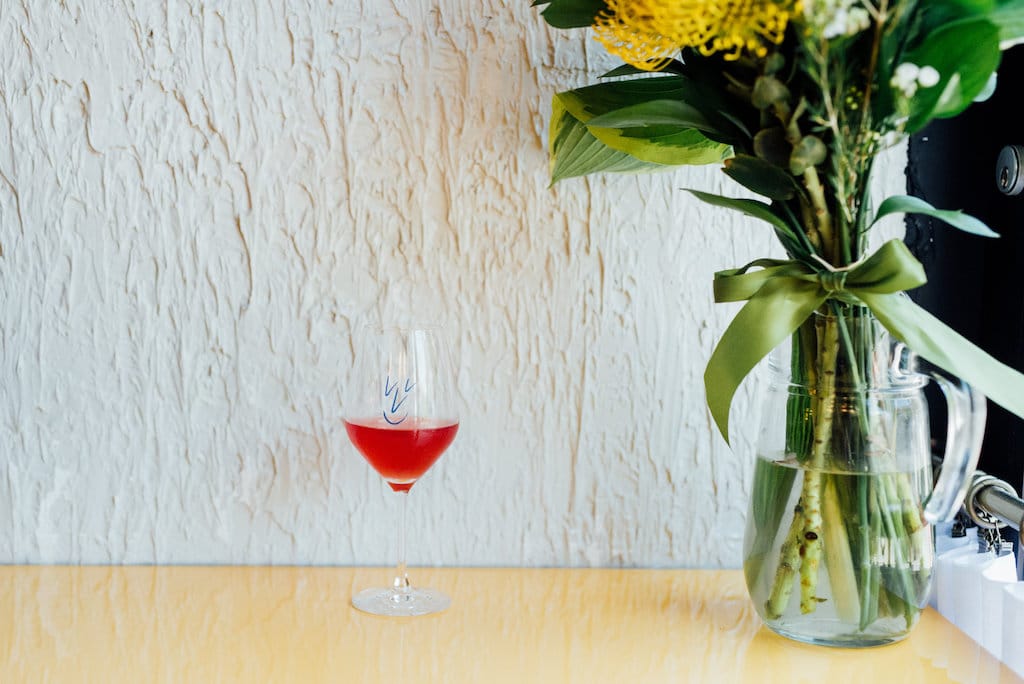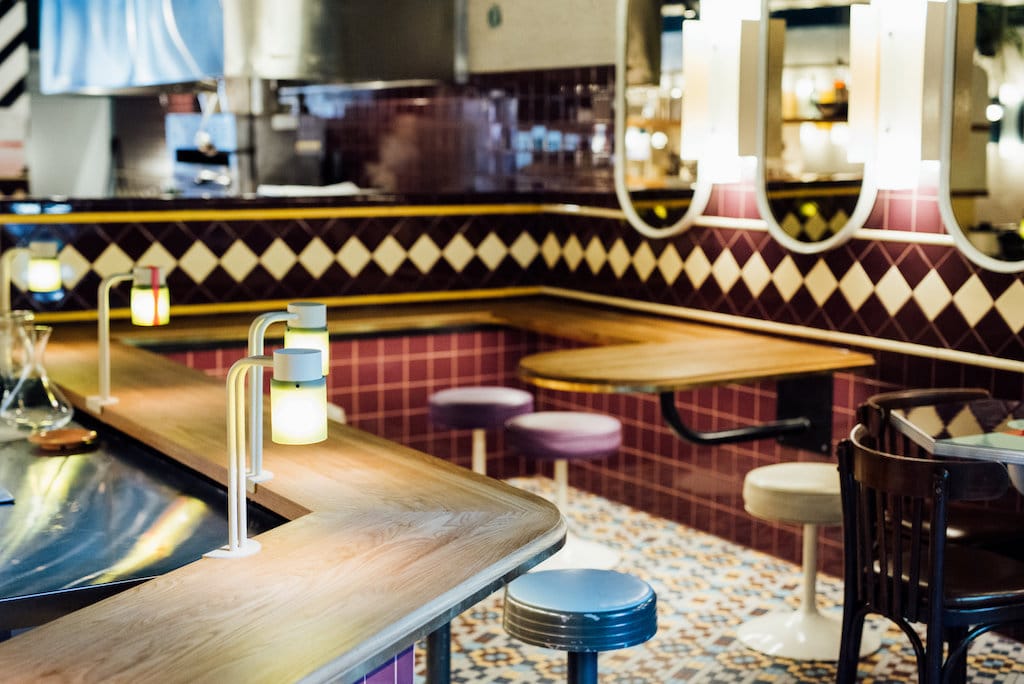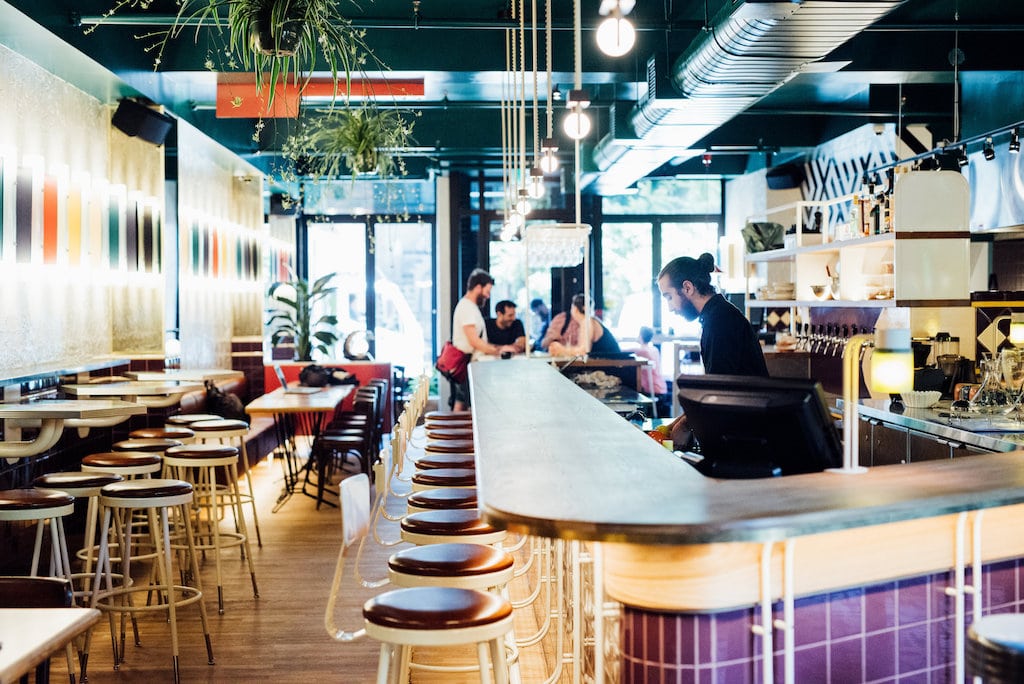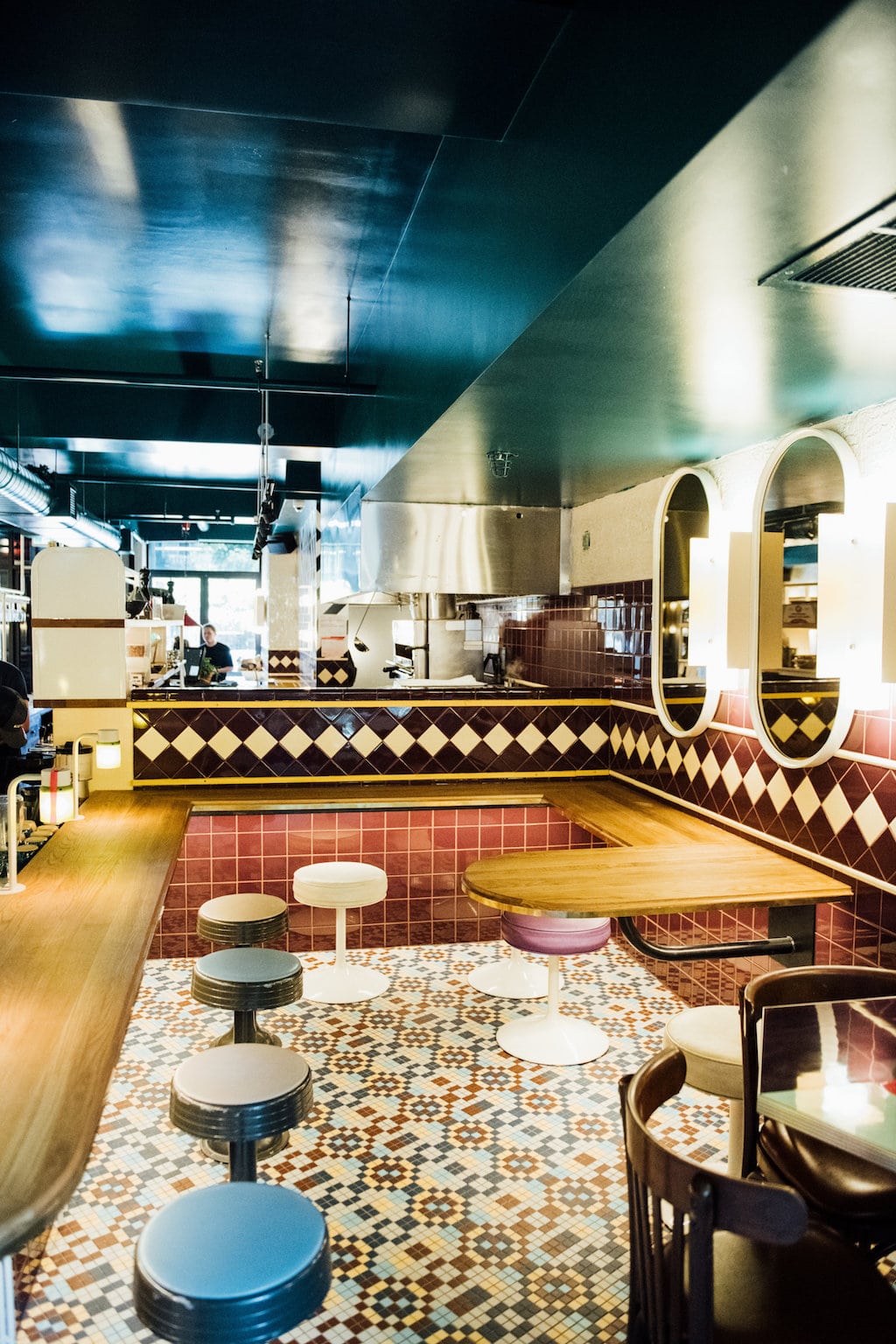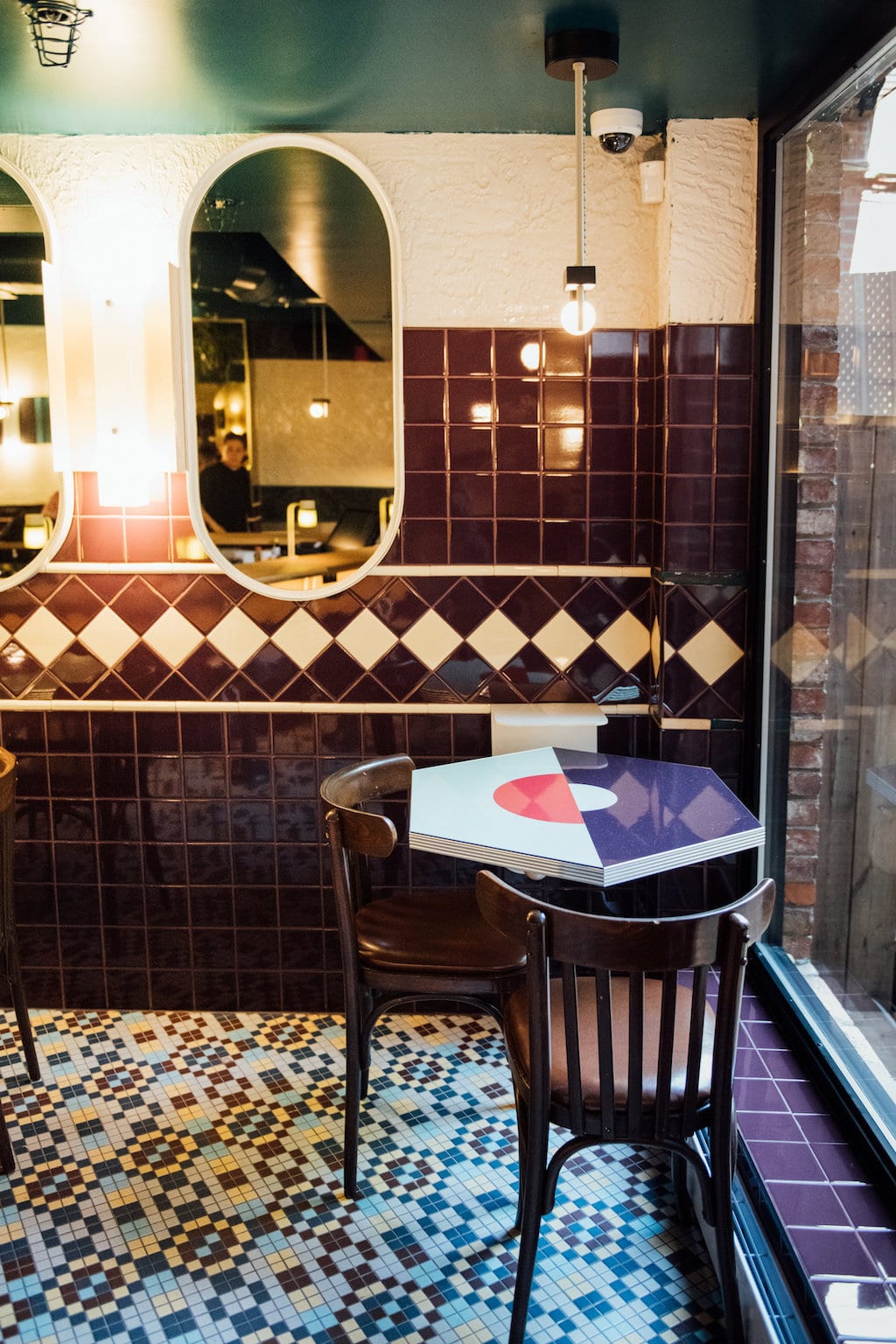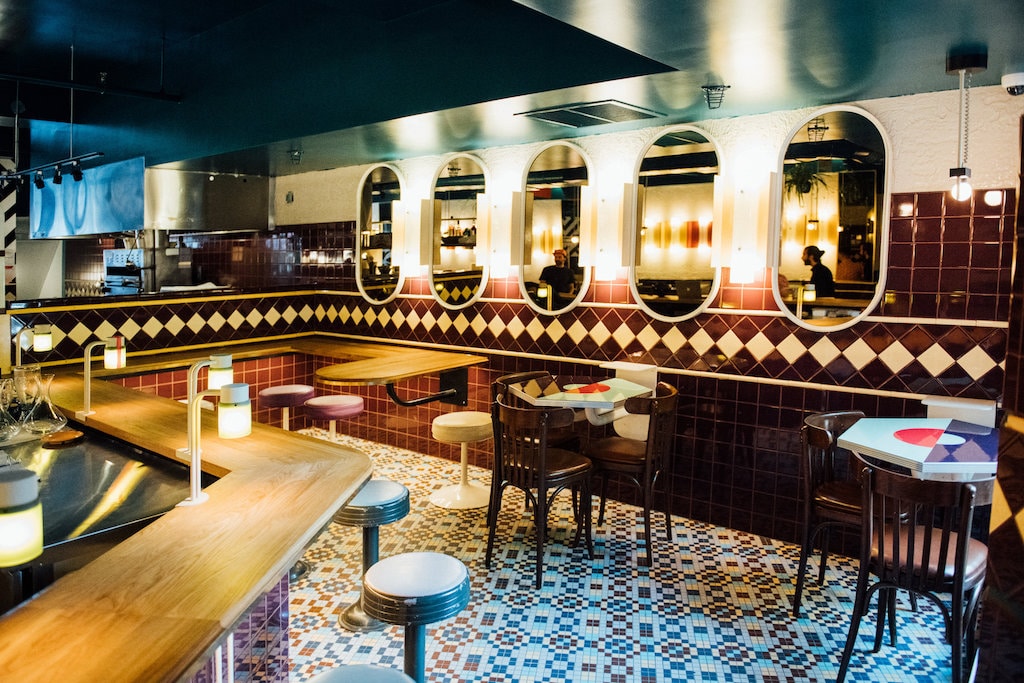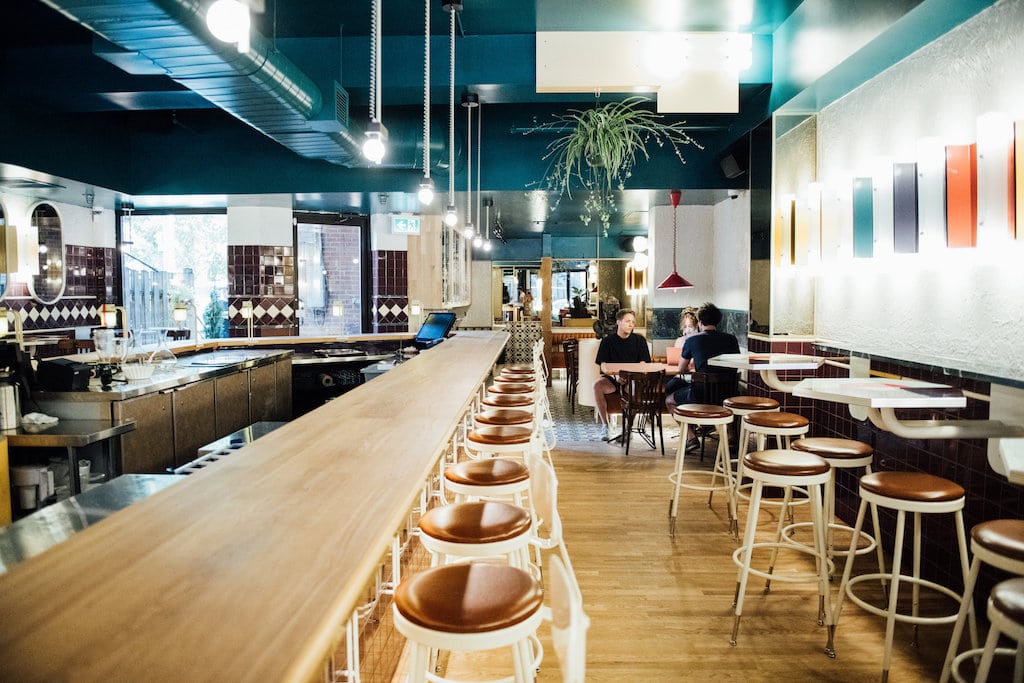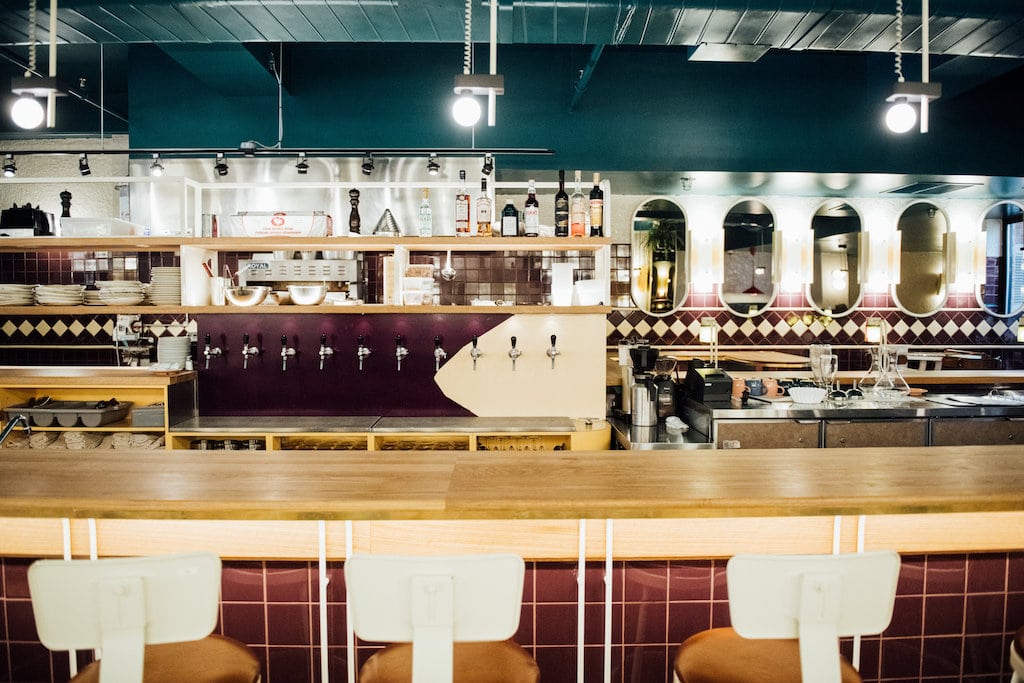 vinvinvin

Monday: 3:00 PM – 1:00 AM
Tuesday: 3:00 PM – 1:00 AM
Wednesday: 3:00 PM – 1:00 AM
Thursday: 3:00 PM – 1:00 AM
Friday: 3:00 PM – 3:00 AM
Saturday: 3:00 PM – 3:00 AM
Sunday: 3:00 PM – 1:00 AM


Owner(s) Marina De Figueiredo , Nikolas Da Fonseca, Antonin Laporte
Chef(s) Marina De Figueiredo
Host Dominique Lavoie-Gingras
Sommelier Nikolas Da Fonseca
Opened 2019

Offers a tasting menu
Accepts mastercard, visa, cash, debit
90 Seats
Accepts groups
Has a private room
Is accessible
With the arrival of summer, so too came the long-awaited opening of vinvinvin, a bar for wine lovers in Petite-Patrie. Opened on June 20th, the wine bar has made itself at home in the former Brutus location on Beaubien Street East and set-up shop as a Nordic wine bar—something entirely new for the area.
The "vinvinvin" repetition is a reference to the trio of experts behind the project: Marina De Figueiredo (Candide), Antonin Laporte (Isle de Garde) and Nikolas Da Fonseca (Le Mousso). Three, trio, triad, etc.  You get the idea. The three vins are also a nod to the three stages in the chain of winemaking from the grape growers to the winemakers themselves and finally to the lovers of good wine and those who consume them.
Dressed in colourful tones the space is vibrant and very inviting. Imagined by design firm Menard DWorkind (Ryu Westmount, Miss Wong, Le Blossom) the room is built around a beautiful bar placed in the center of the room. Whether in a group setting, for a date, or to simply enjoy a glass of wine alone, vinvinvin is an ideal locale in which to indulge in a quick drink or to imbibe late into the evening.
vinvinvin's Nordic influence manifests in its wide and diverse wine list that focuses on cool climate wines. While Nordic might need to suggest the Swedes and Danes, most of the wines on offer are imported from Central European countries such as the Czech Republic, Austria, Germany and Slovakia, alongside the wines of cool-climate Canada featuring producers from Quebec and Ontario. The list is put together by Nikolas Da Fonseca (former sommelier at Mousso) in collaboration with importation agency Ward & Associates. The wine list promises natural refreshments that are as "clean" for the environment as they are for the body; wines made organically and biodynamically. The physical list is designed to make the experience simple and accessible, bringing out the "wine geek" in everyone. The list is divided into two simple categories, "still" and "not still" and then further divided up into 5 subcategories, "mineral", "emotional", "punk", "gourmand" and "soif". These general terms take away the stress associated with wine-jargon, making choosing the right bottle easier. 
In addition to wine, the list also includes a selection of local beers and ciders from celebrated brewers like Isle de Garde, Brasserie Harricana, and Chemin des Sept. They've also prepared a few house cocktails.
To keep the wine from going straight to your head, vinvinvin proposes a small snack menu created by chef Marina De Figueiredo. Dishes are small and meant to be shared and were developed with a particular mantra in mind: eat well, eat local. We were delighted by the fried oyster mushrooms with sour cream and parsley and the mackerel served on romesco with cipollini. For something more simple, we liked the brussels sprouts with garlic chips and the wonderful Tomme du Marécha. vinvinvin is a home run and has found itself on of our lists of the best bar food, the best wine bars, the best places to drink natural wine and our list of great late-night eats in Montreal. 
vinvinvin is a beautiful and colourful bar that brings new life to Petite-Patrie! A superb project from a talented team of experts who proved, when it comes to good food and wine, they know what they're doing! 
Adapted to English by Clay Sandhu.
Written by Clay Sandhu
Photography by Alison Slattery