San Gennaro: Italian café & pizzeria – bellissimo!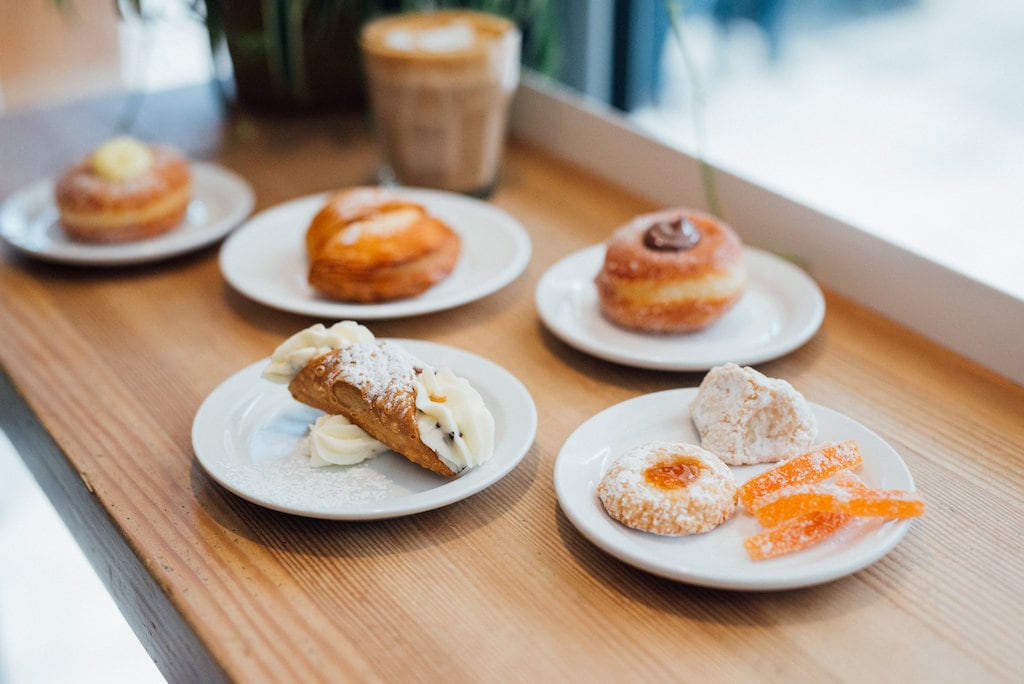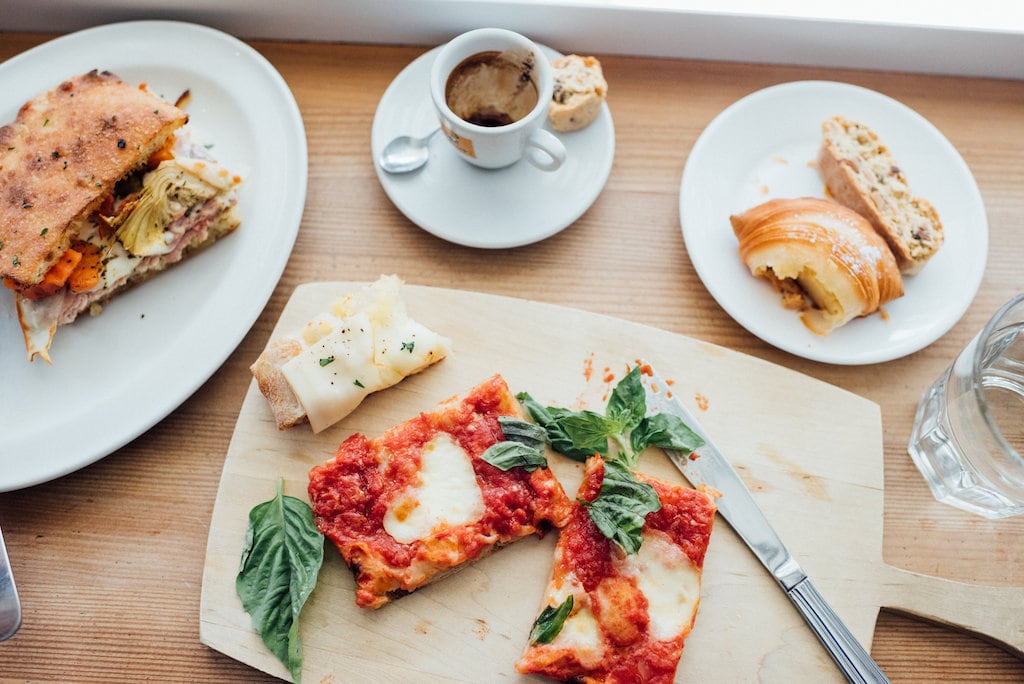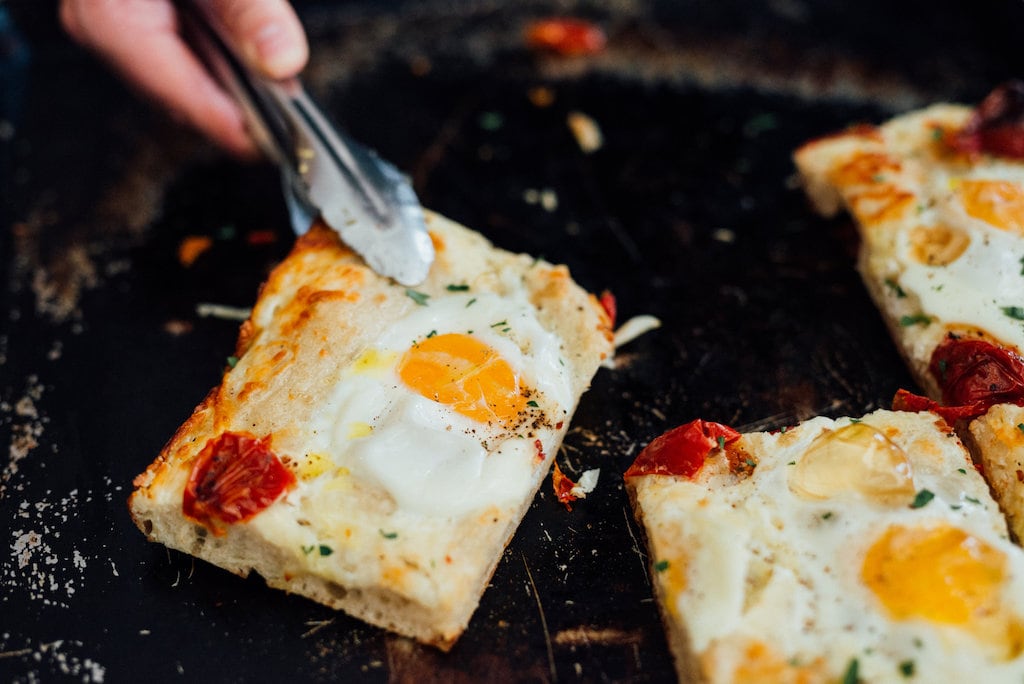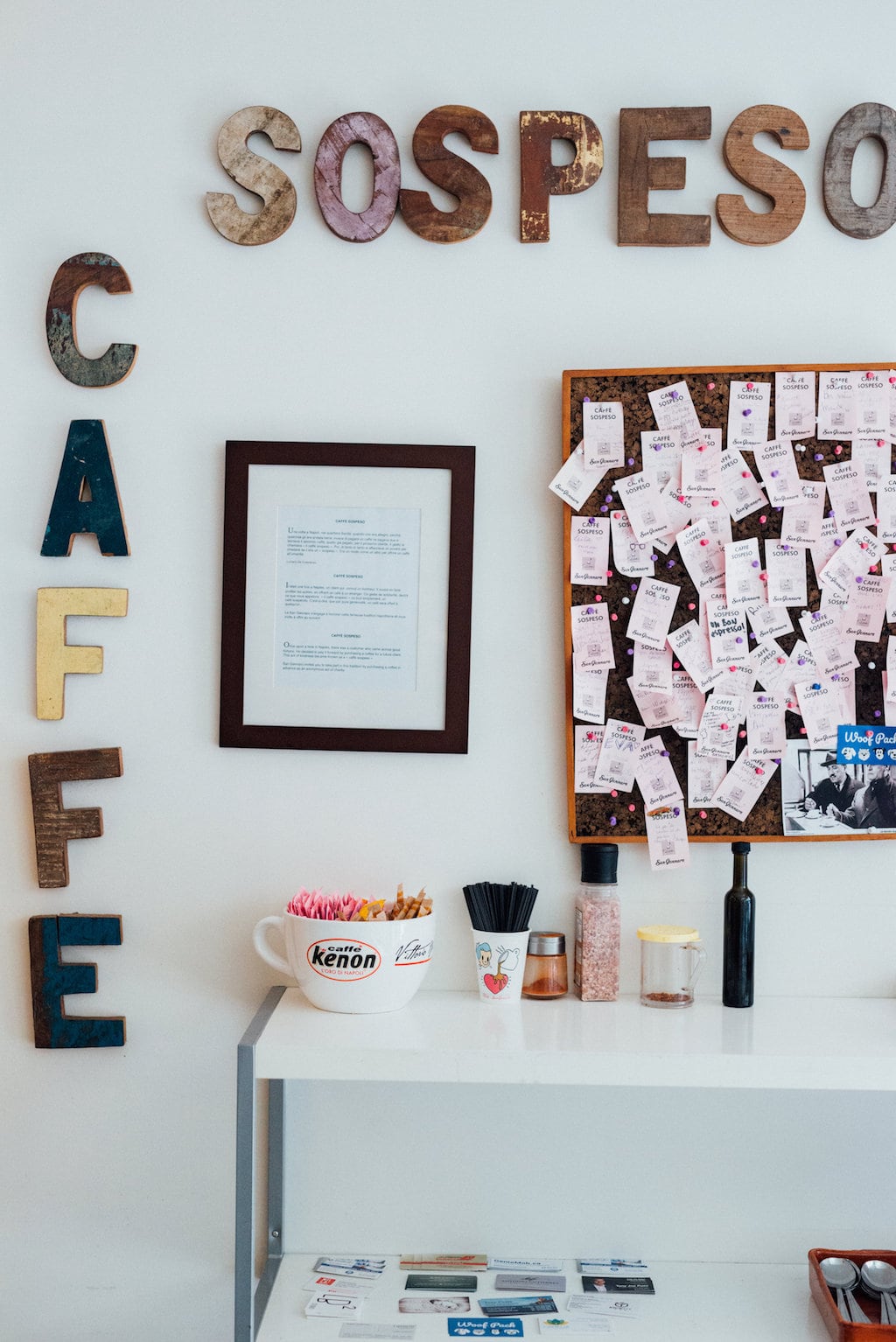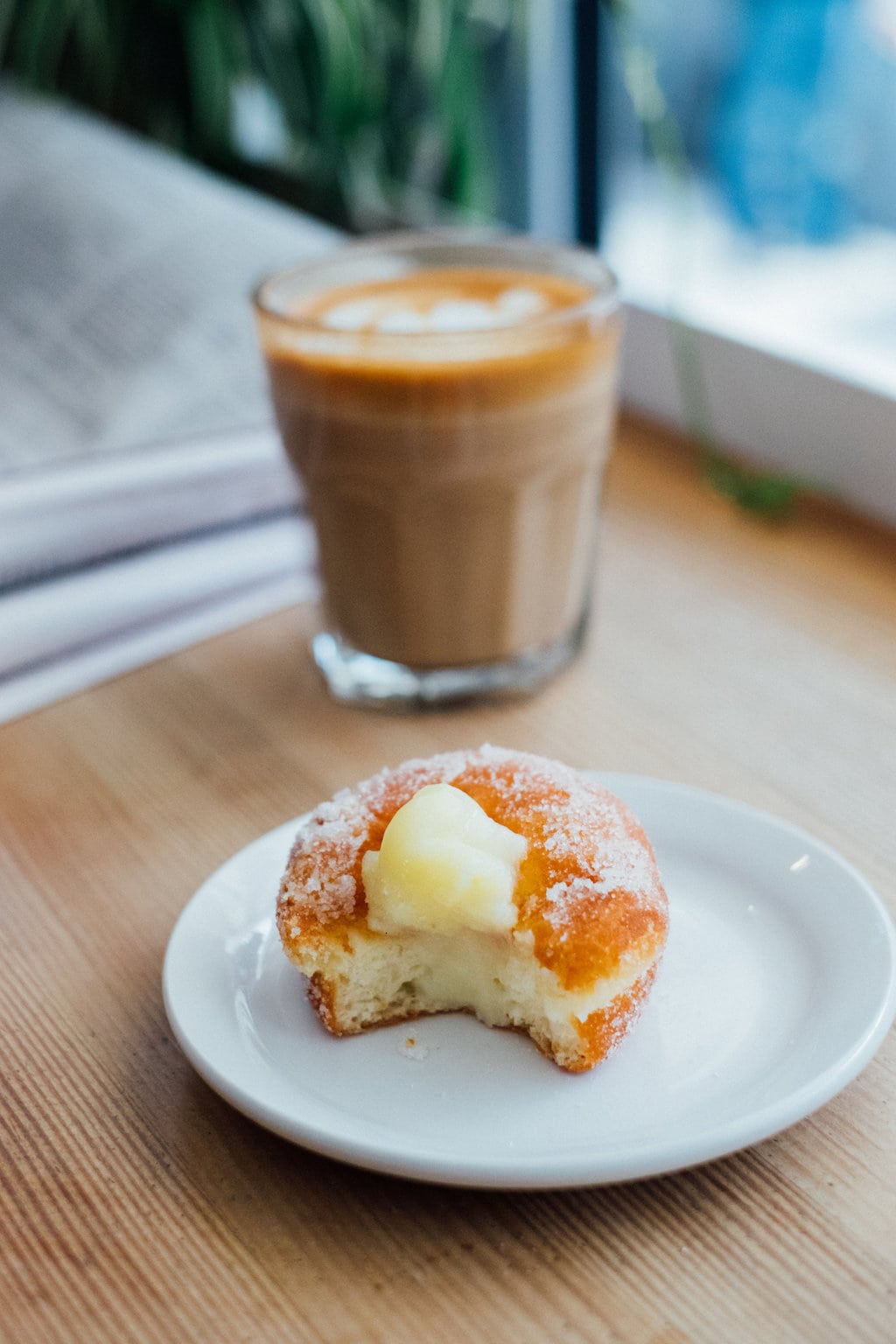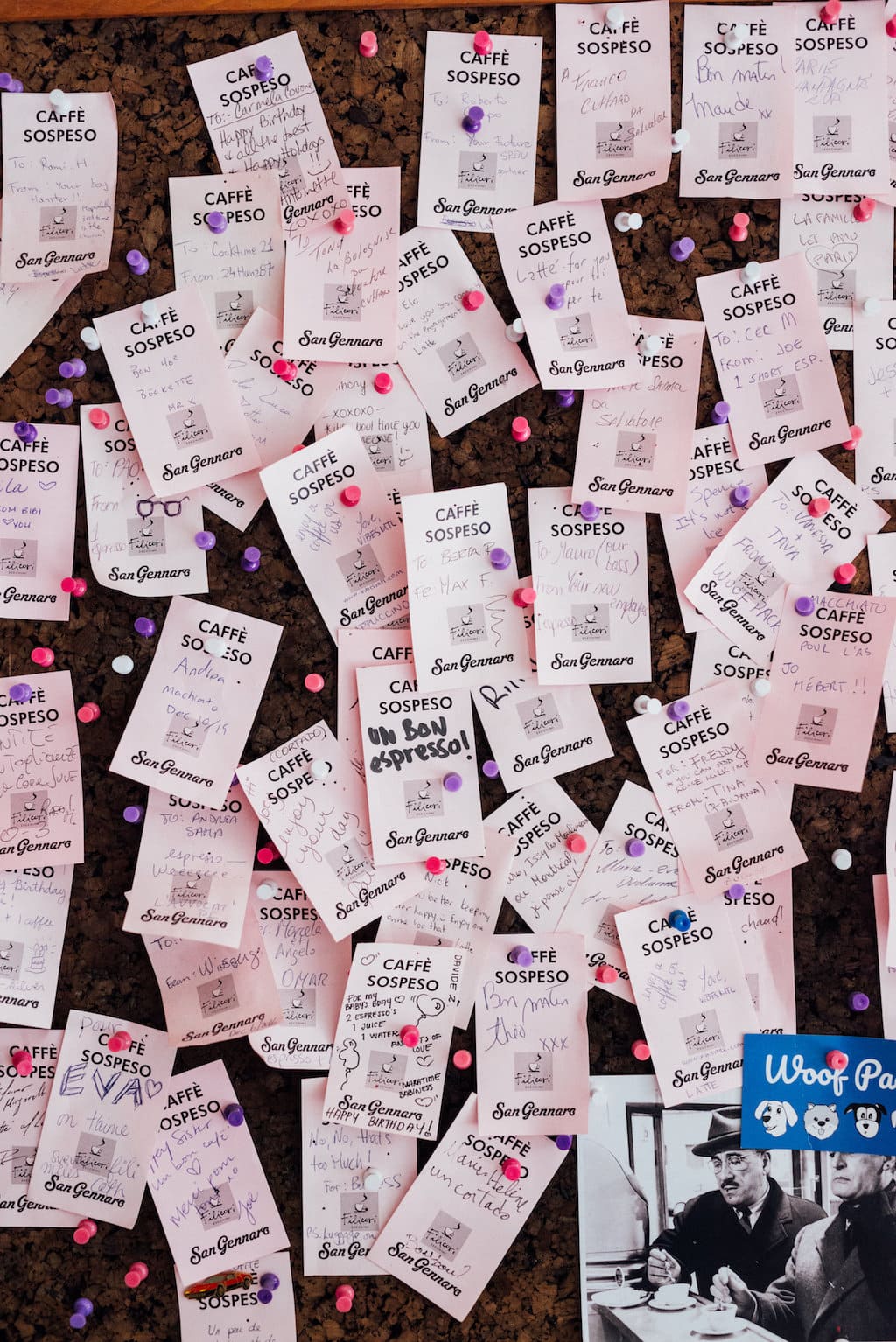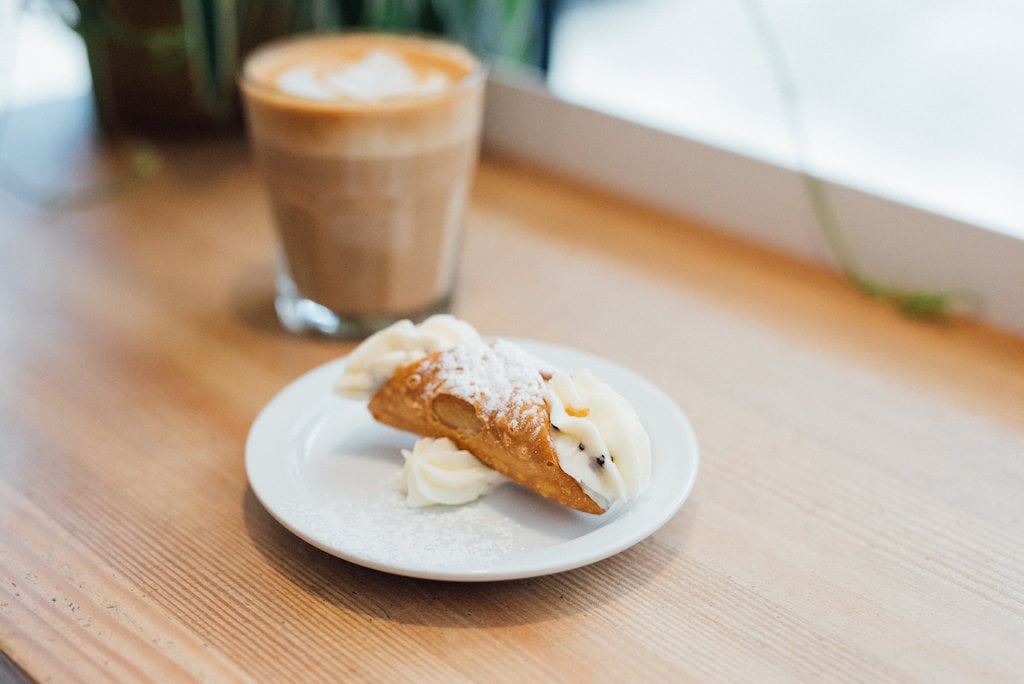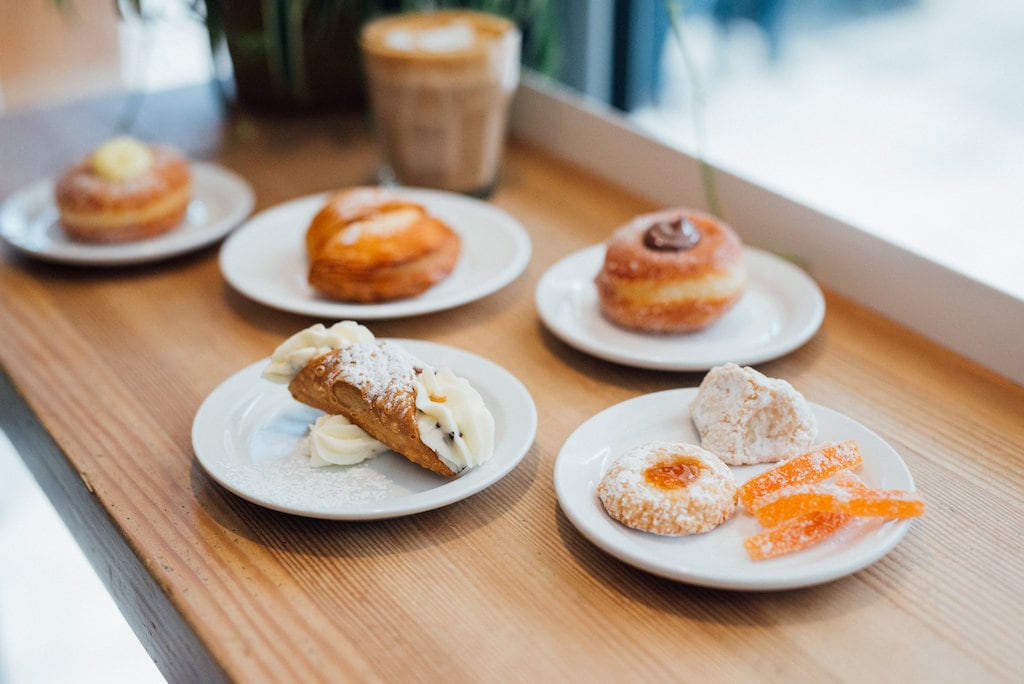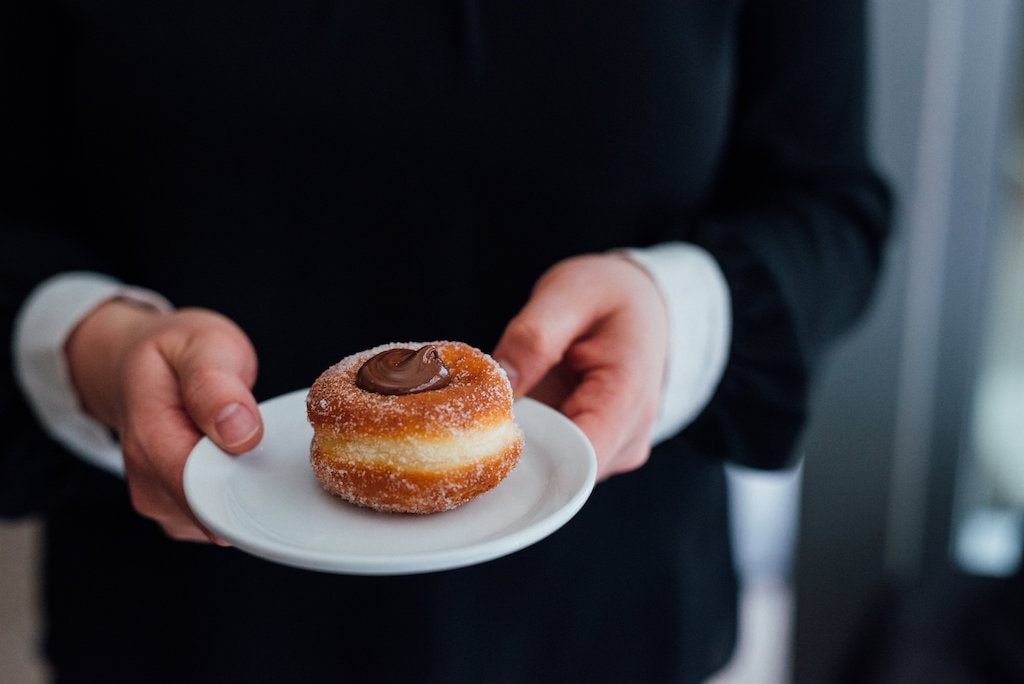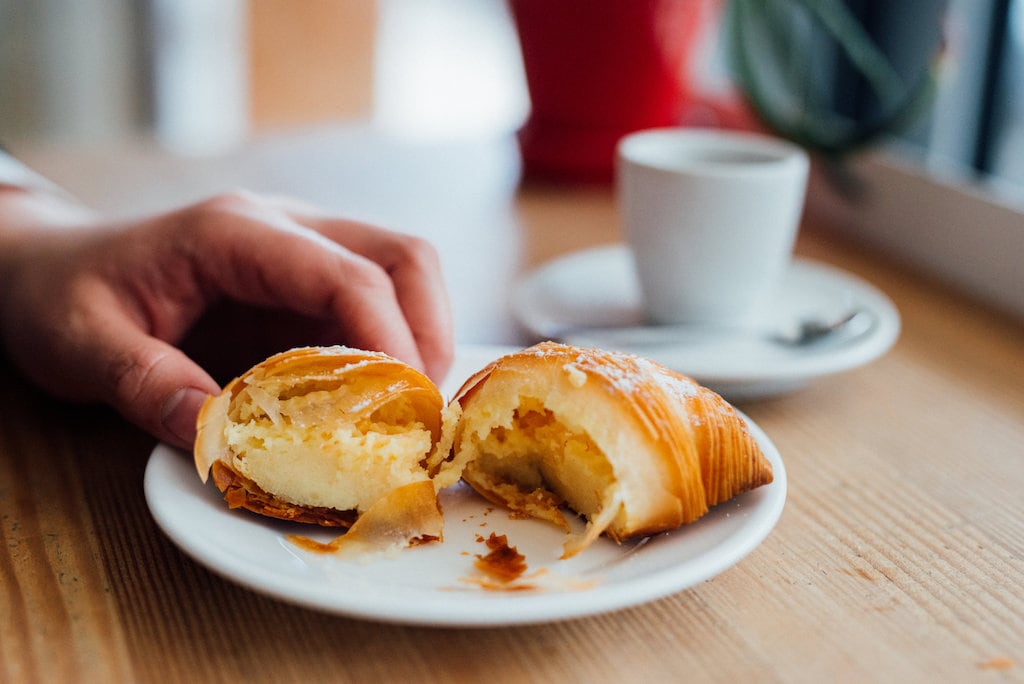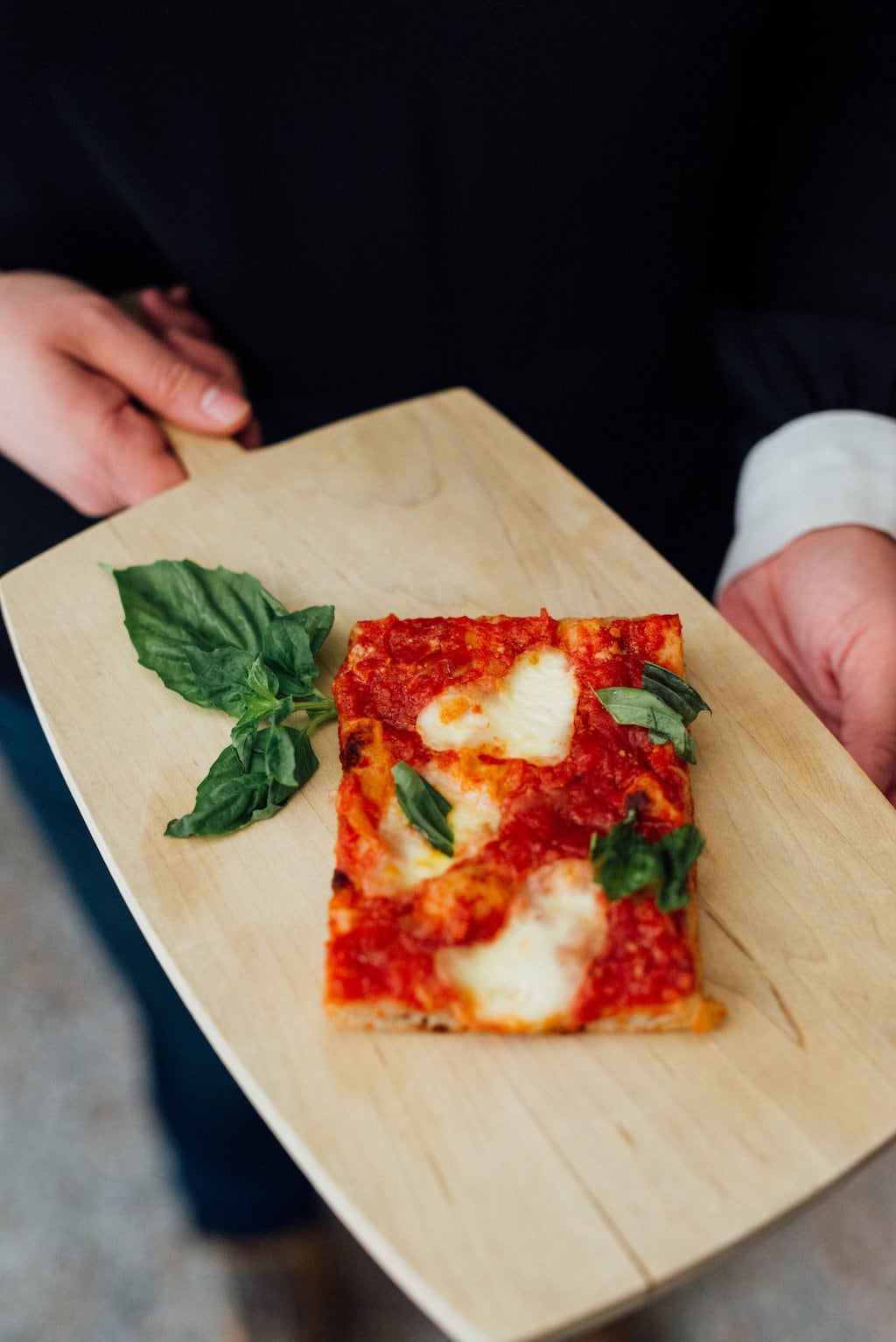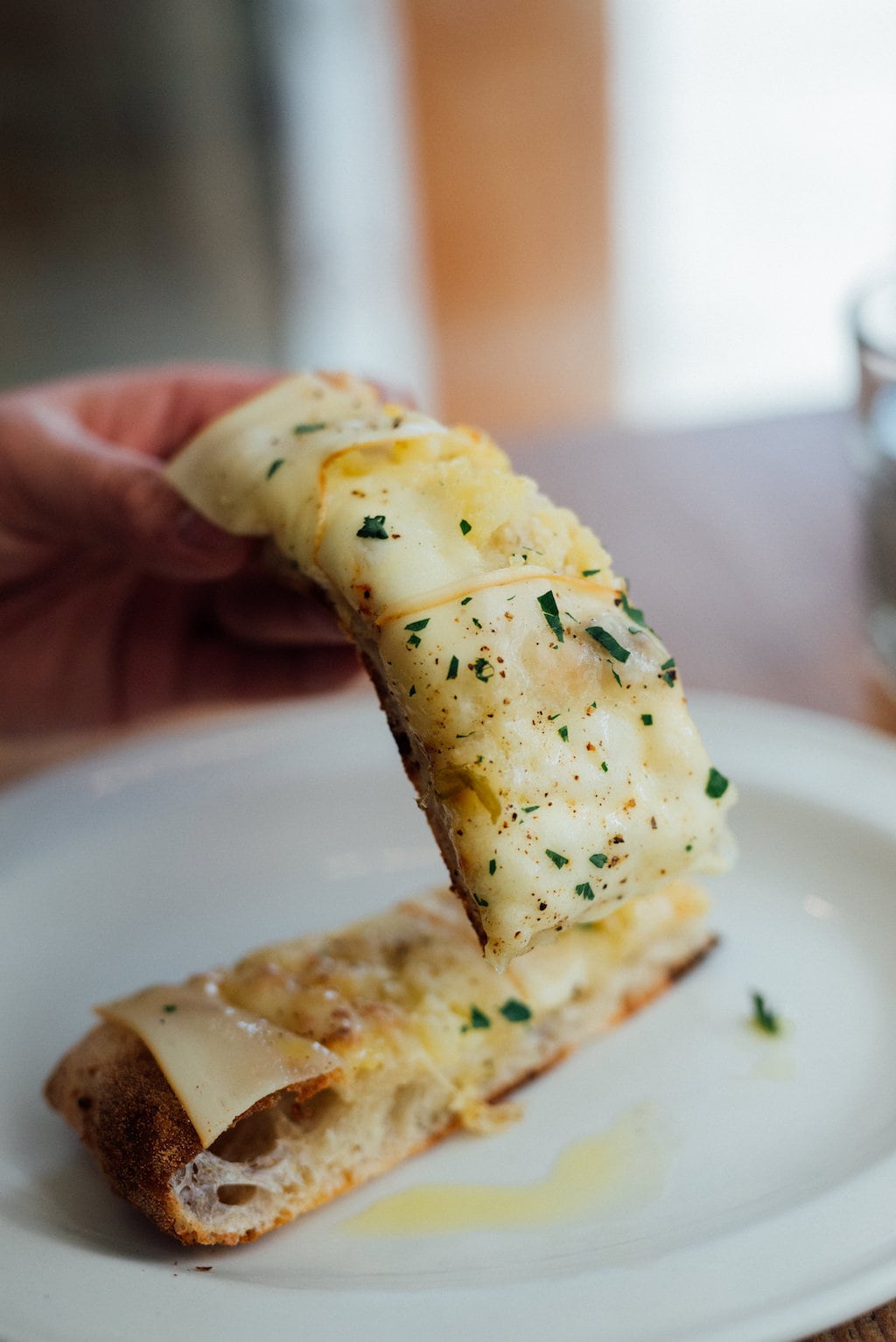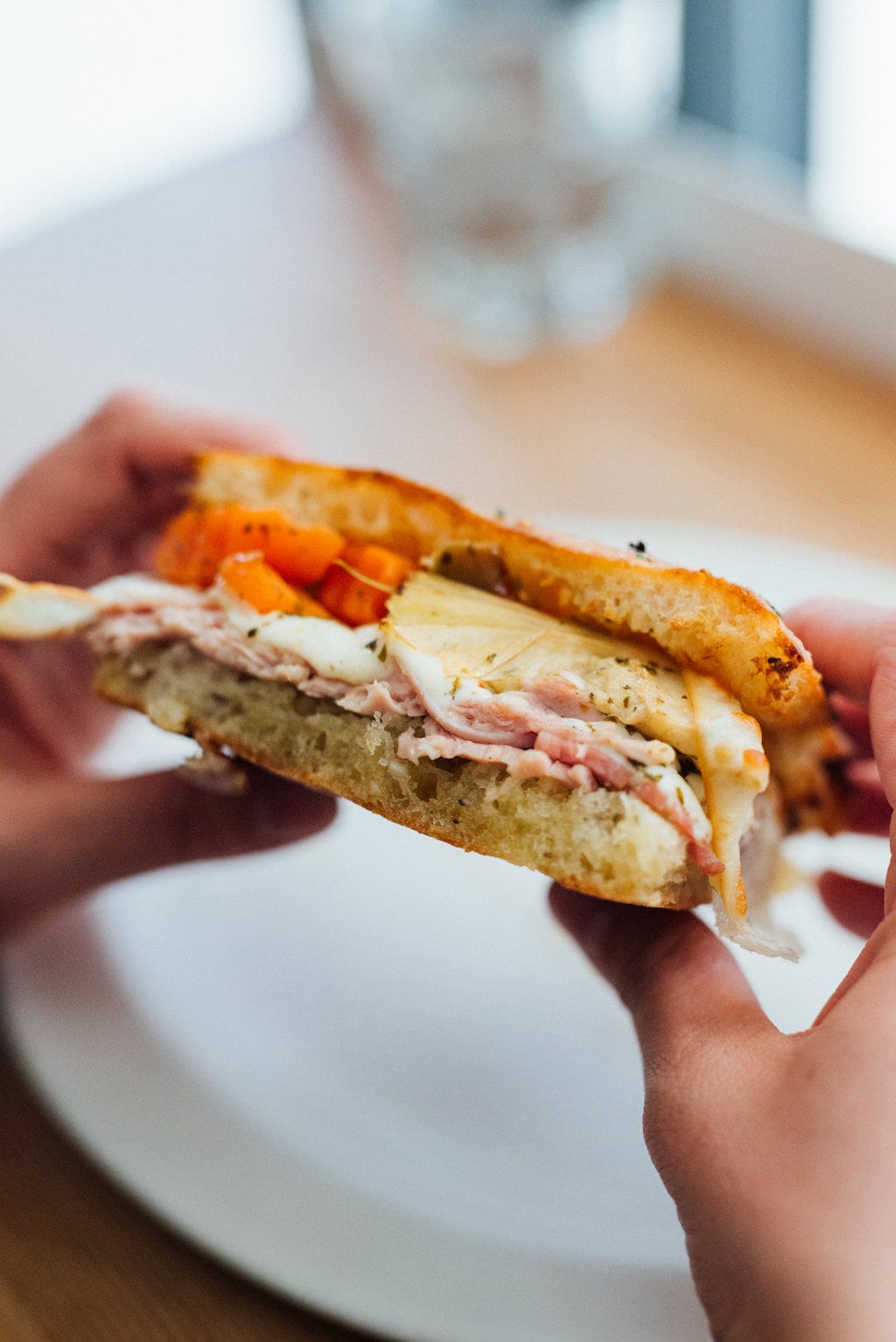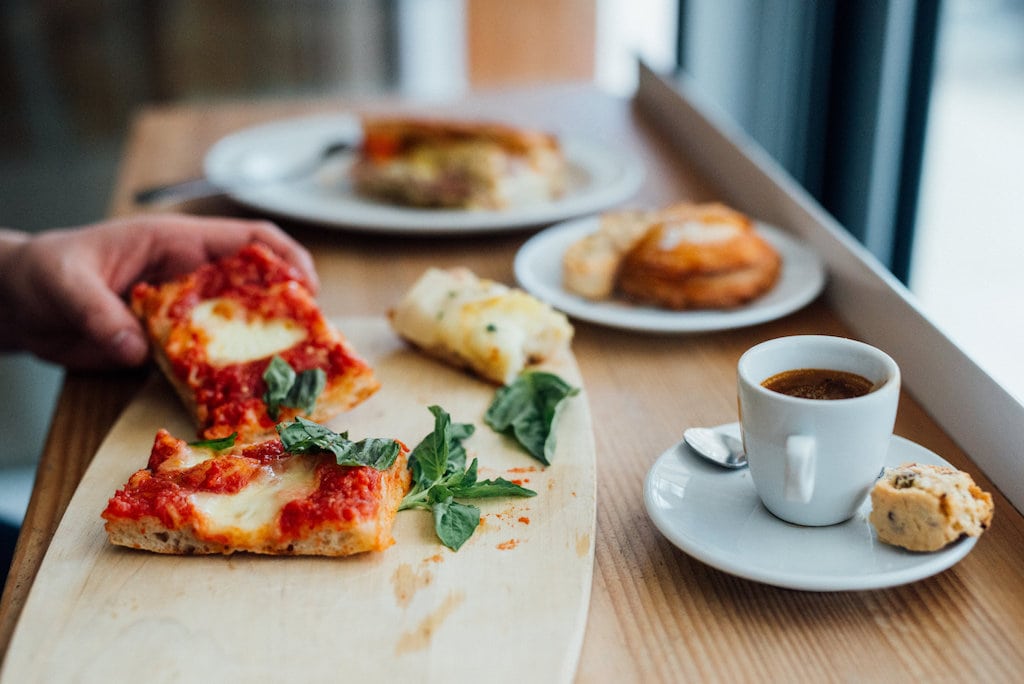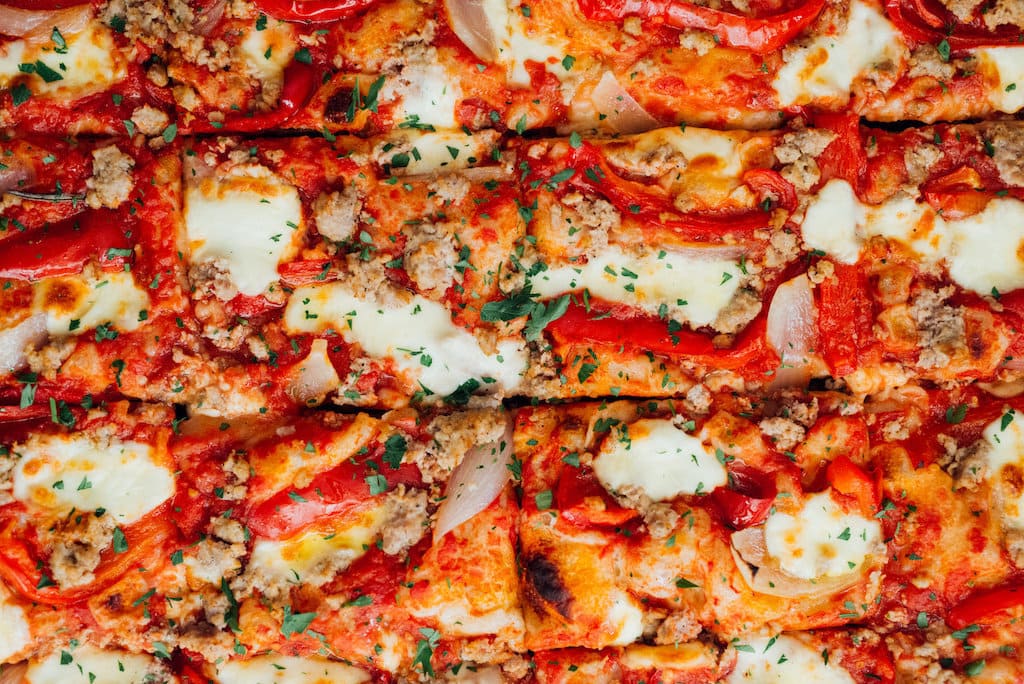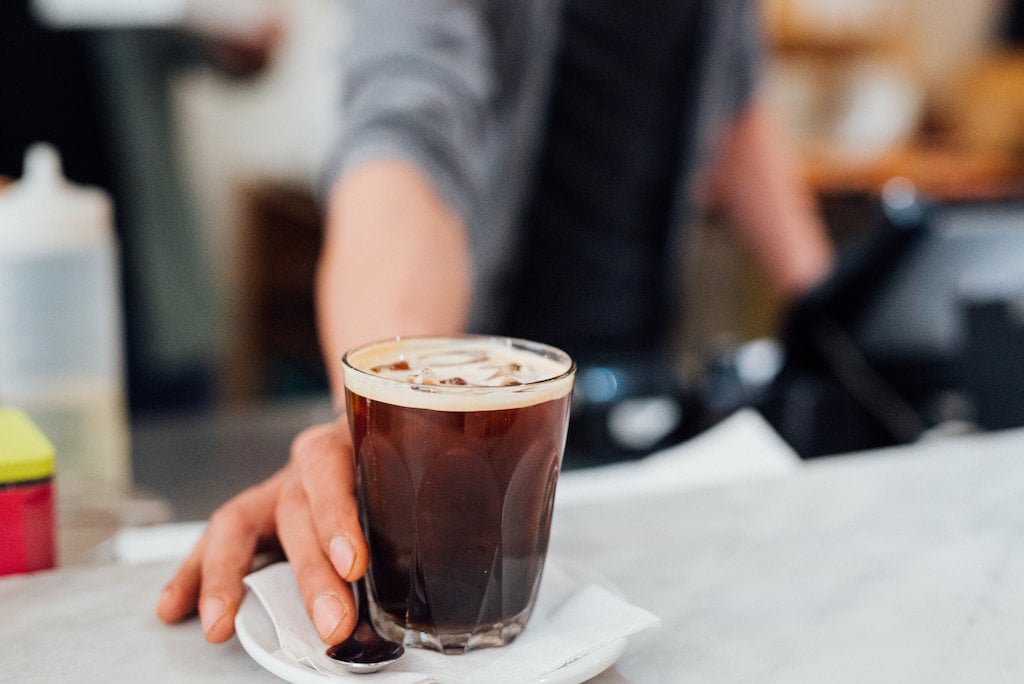 Café San Gennaro

$
Monday: 7:30 AM – 7:30 PM
Tuesday: 7:30 AM – 7:30 PM
Wednesday: 7:30 AM – 7:30 PM
Thursday: 7:30 AM – 7:30 PM
Friday: 7:30 AM – 7:30 PM
Saturday: 7:30 AM – 7:30 PM
Sunday: 8:00 AM – 6:00 PM

San Gennaro is a small café and pizzeria on rue St-Zotique that opened in 2015. It is such a delightful place and what follows is our portrait of everything that has gone into the successful creation of San Gennaro. This spot is even featured on our list of the best Italian cafés in Montreal!
Upon entering, you won't be mistaken if you have a flashback to a fashionable Napoli establishment where you intended to go in just for a coffee but emerge much later, exceptionally satisfied after having devoured some superb food.
Time to bring in the fabulous Covone quartet – Massimo (the youngest), Fabrizio, Giovanna (Hostaria, Bottega Montreal & Laval) and Mauro. The story goes like this …. young Fabrizio always wanted to learn how to make pizza al taglio. This is a rectangular variation of pizza that is baked in a large oven and sold in rectangular slices by weight, not size. It has its origins in Rome and has become more and more popular, mostly because it is an ideal size for a snack or quick meal. Don't confuse it with run-of-the-mill fast food though as pizza al taglio is all about quality based on the ingredients.
Driven by his passion, this young italiano di Montreal headed for Rome to learn the ins and outs of how to make la vera pizza romana. While there, he completed an internship at Pizzarium with Gabriele Bonci and at the bakery-deli-restaurant Roscioli, both of these reinforcing his wish to open a Rome-style pizzeria in Montreal.
The Covone family, however, thought it would be better to open a business more complementary to their existing locations (Bottega and Hostaria) and thus was born the San Gennaro café. It was definitely a good decision, including its location right next door to Bottega St-Zotique. This is a lovely, charming café, created by architect and designer Annie Lebel. The space is small with only a dozen seats.
San Gennaro is both an Italian café and a fine Italian delicatessen. The menu is simple and brief, put together by Giovanna and Fabrizio and you can choose from fresh juices, salads and around 10 options of pizza al taglio, hot or cold. There are also succulent baked goods, pastries, and homemade gelati that will make you think of those sunny days in la bella italia. It is the perfect place to lunch.
Written by Élise Tastet