Club Social PS: St-Henri's superb new café + pizzeria + buvette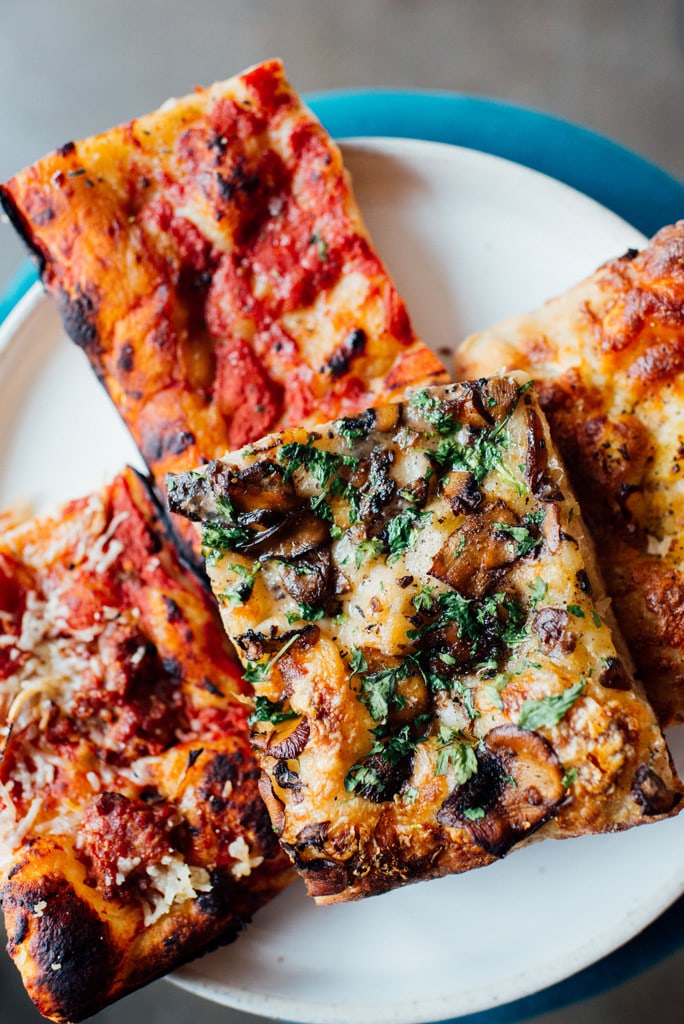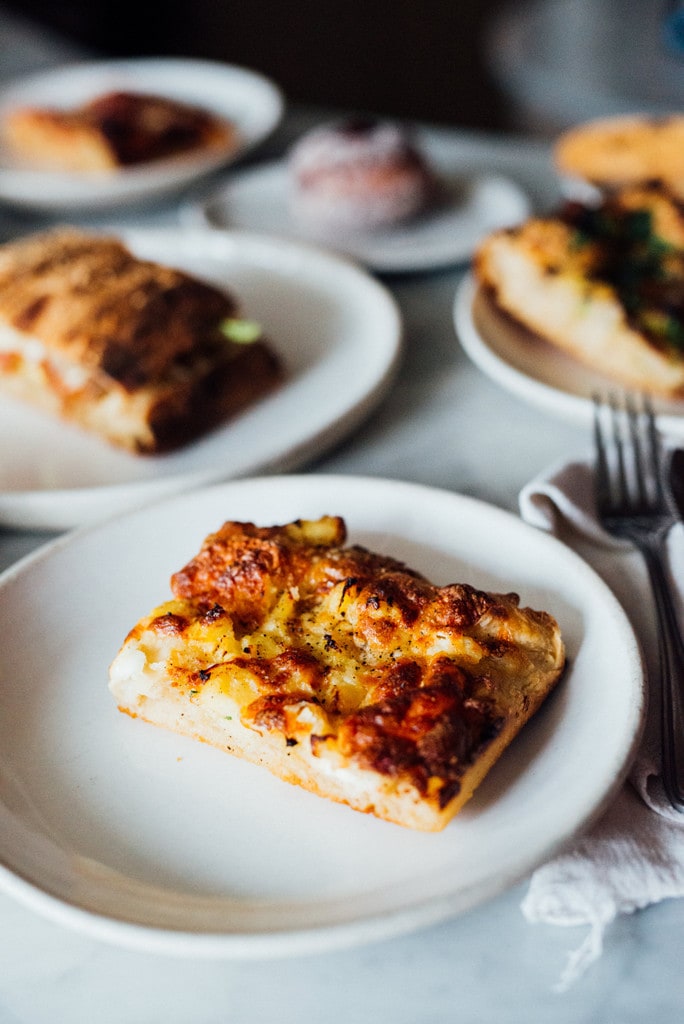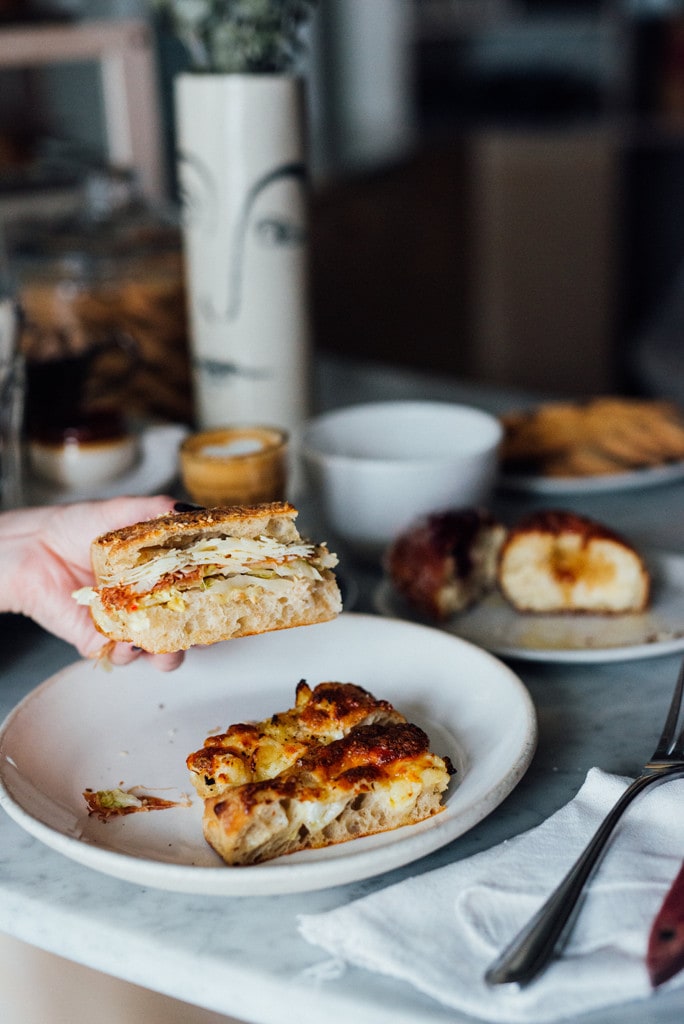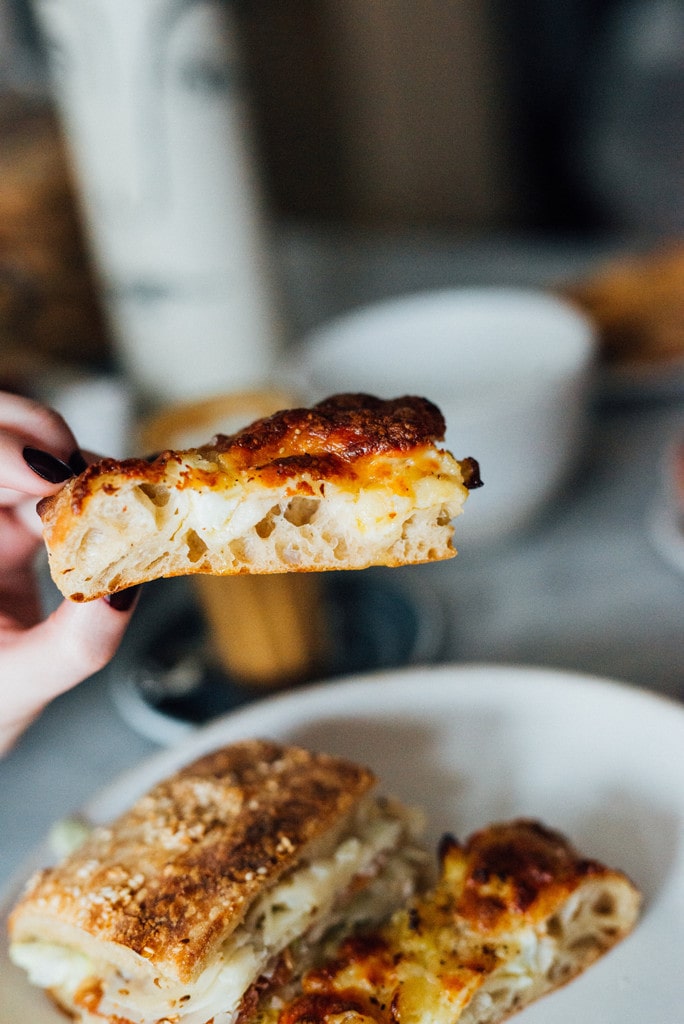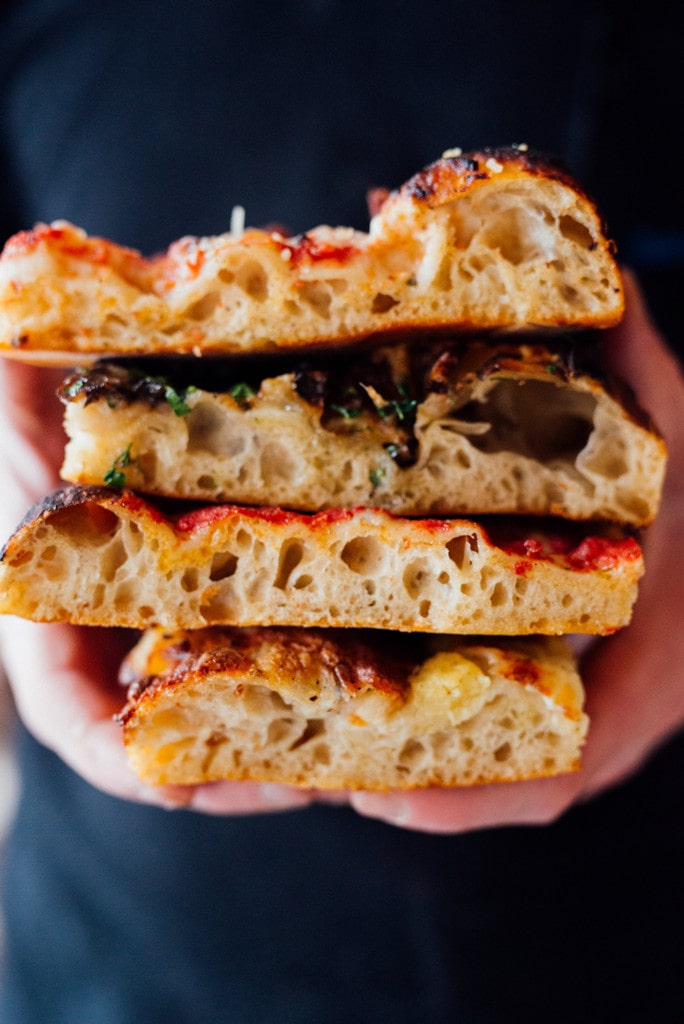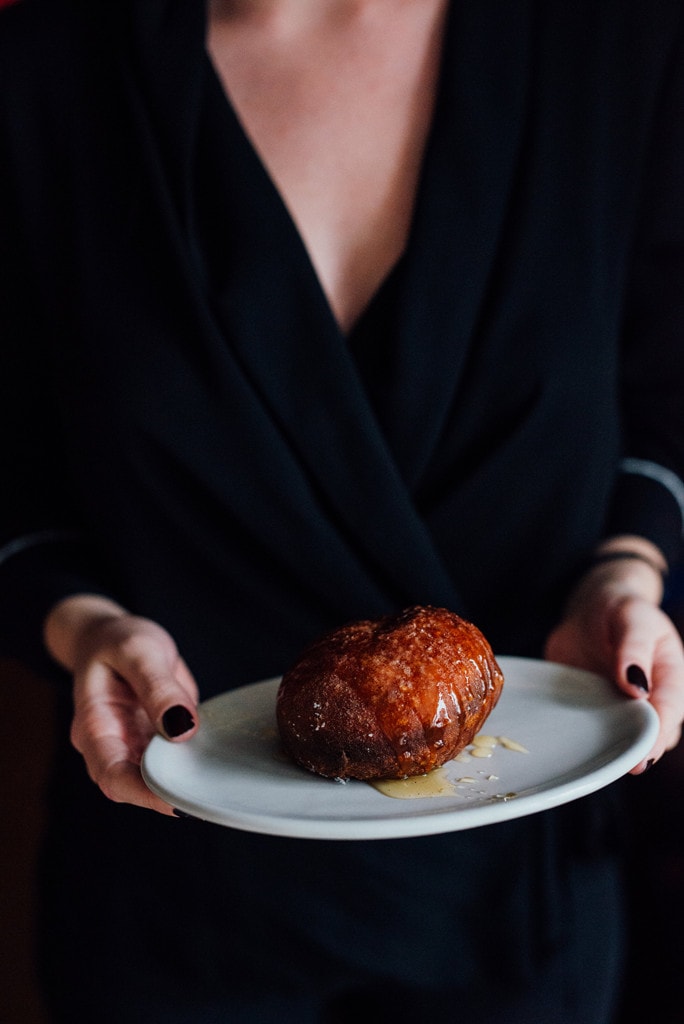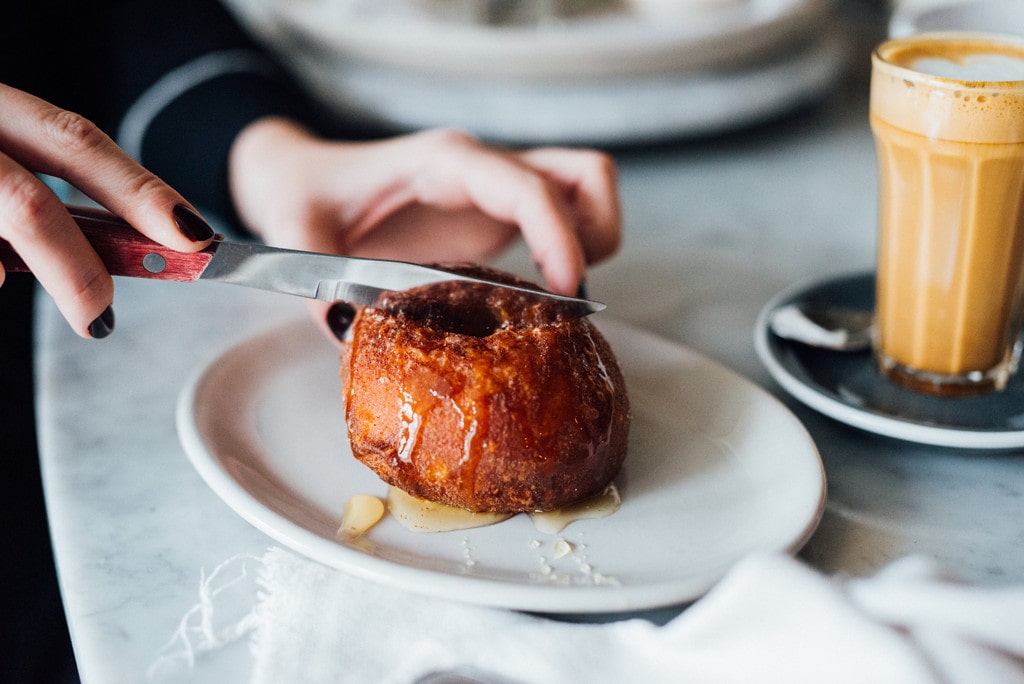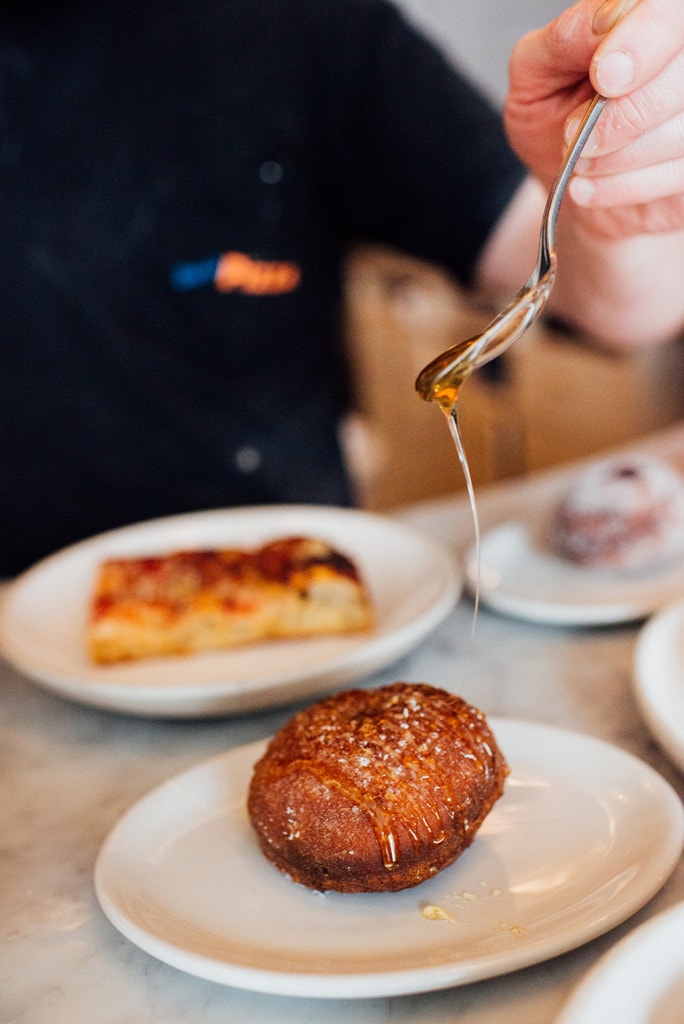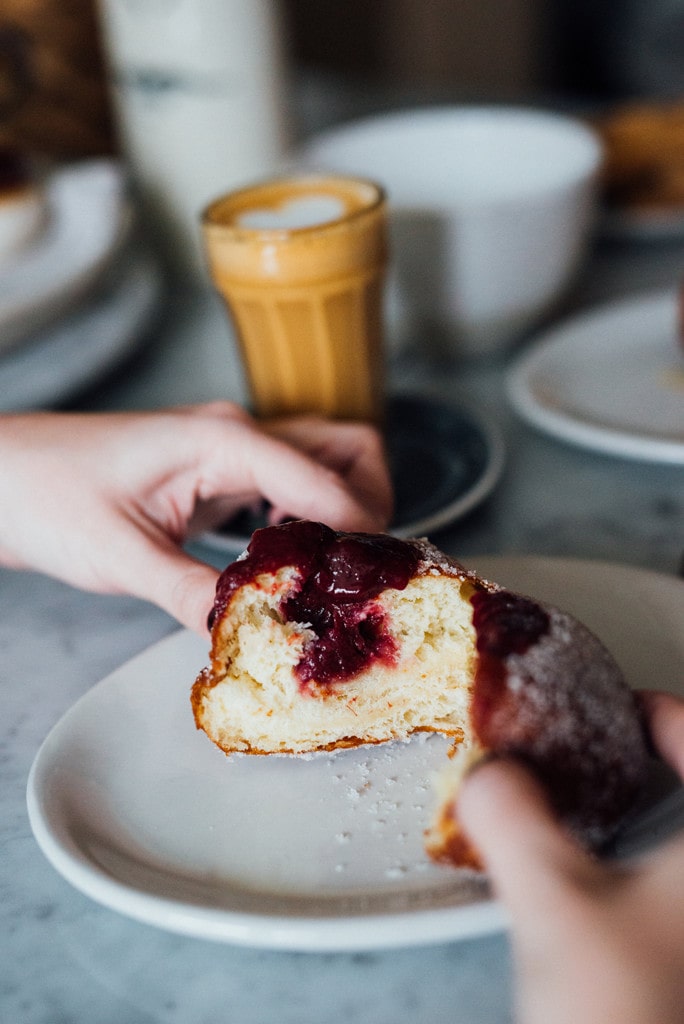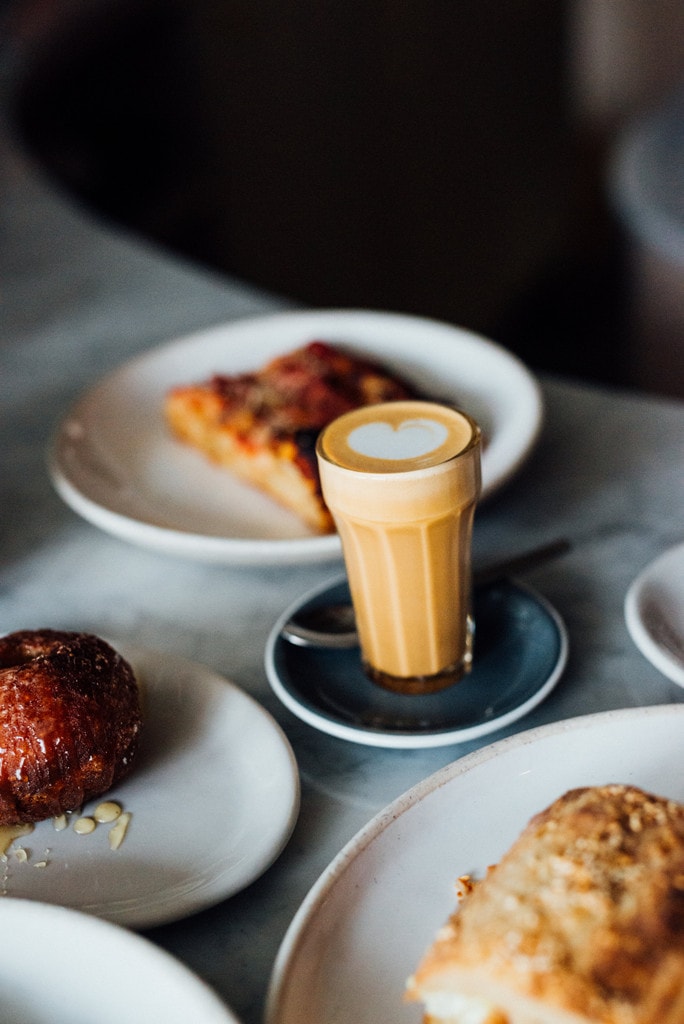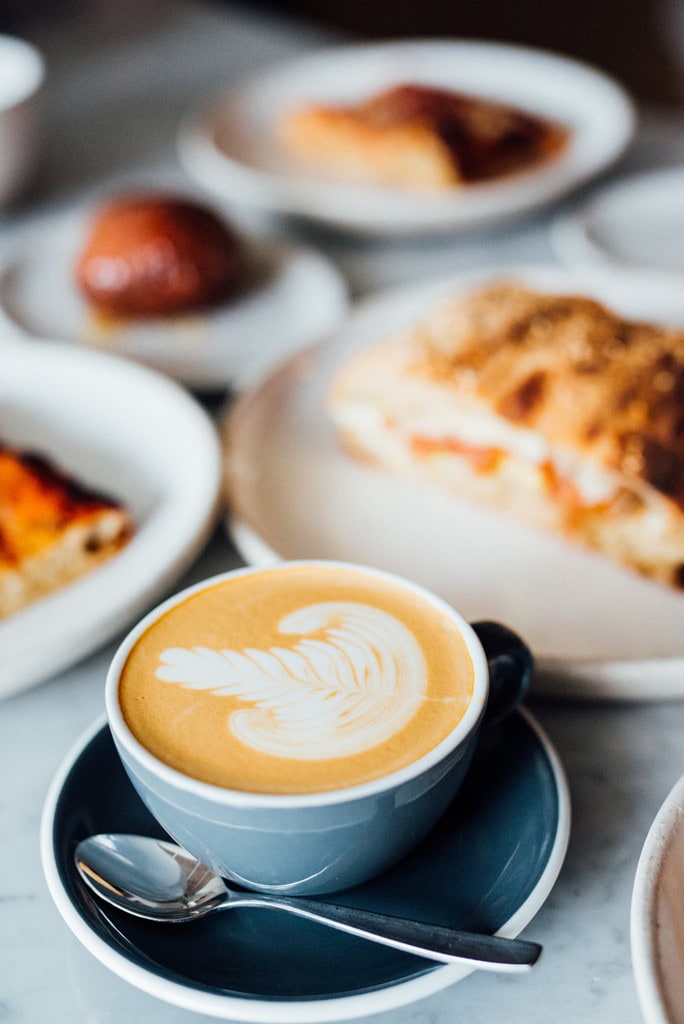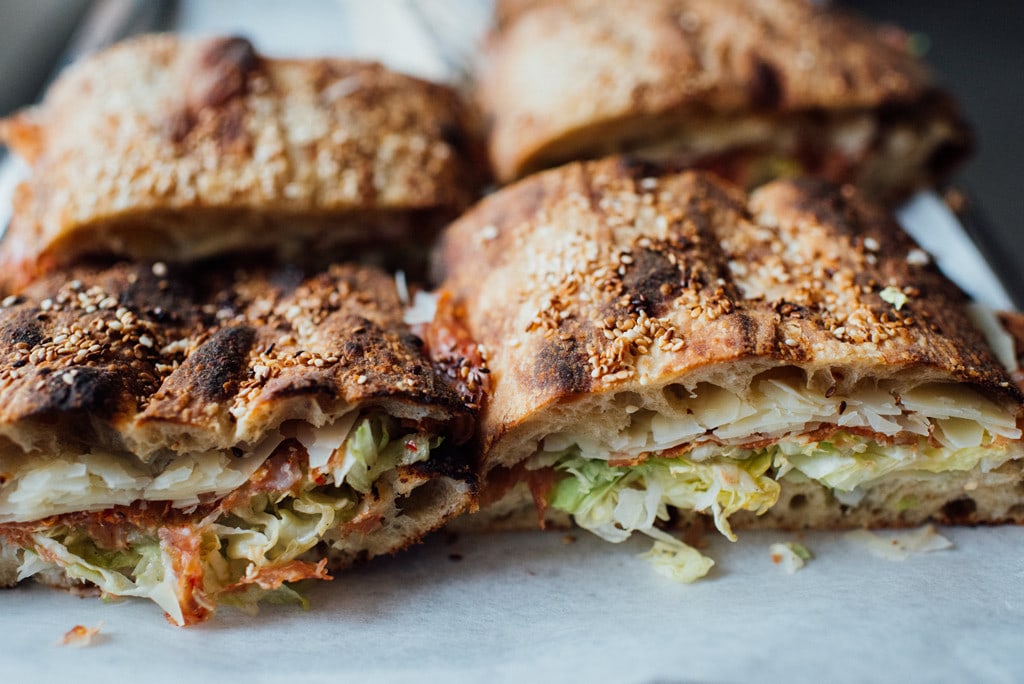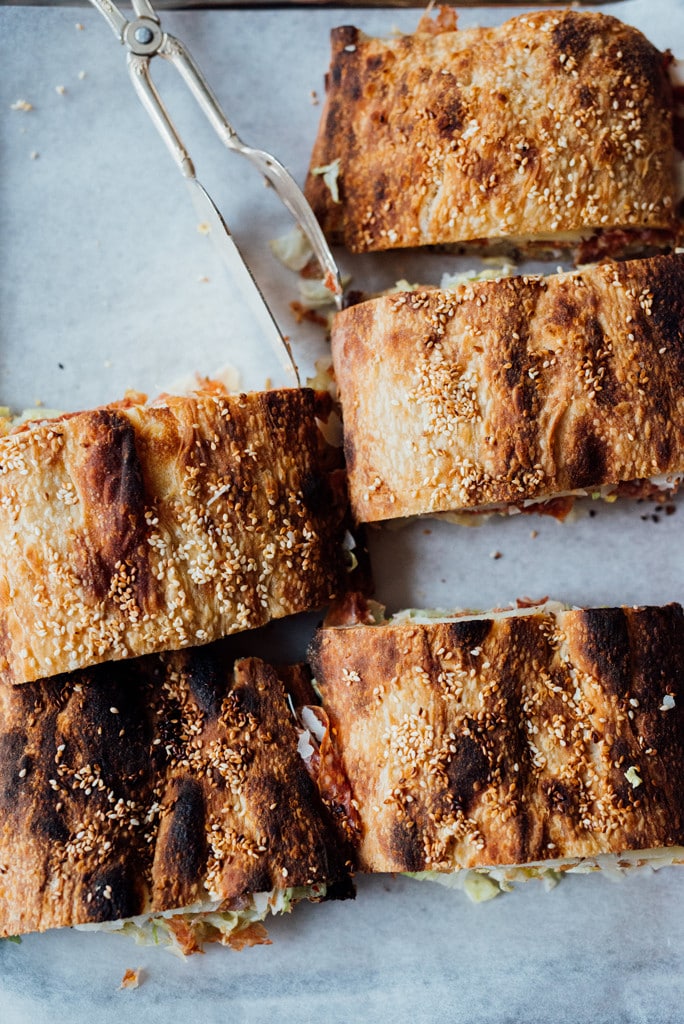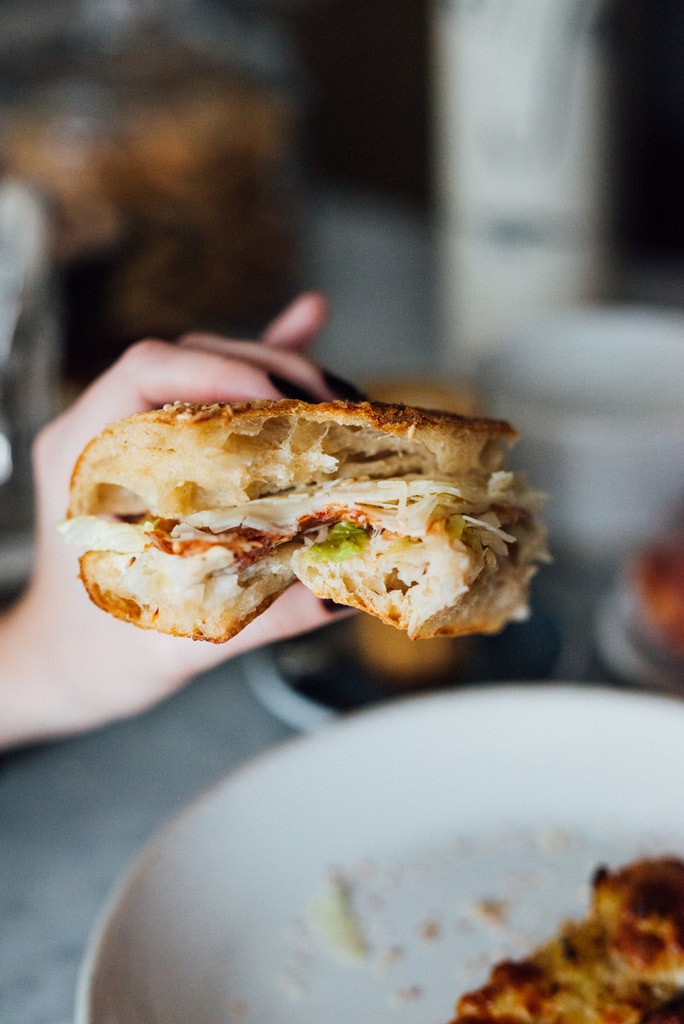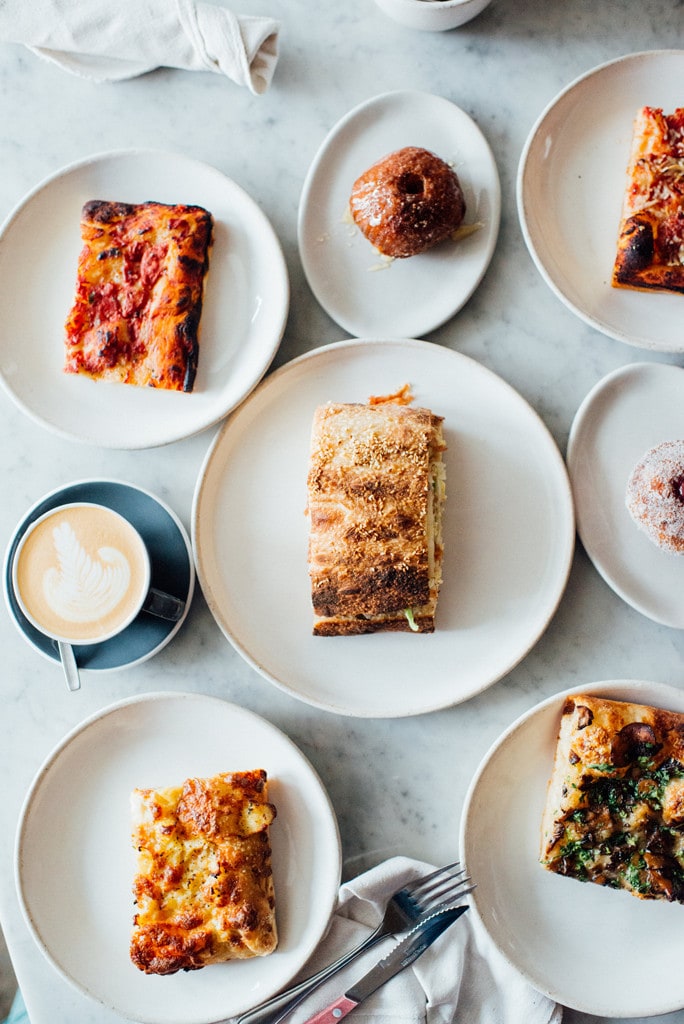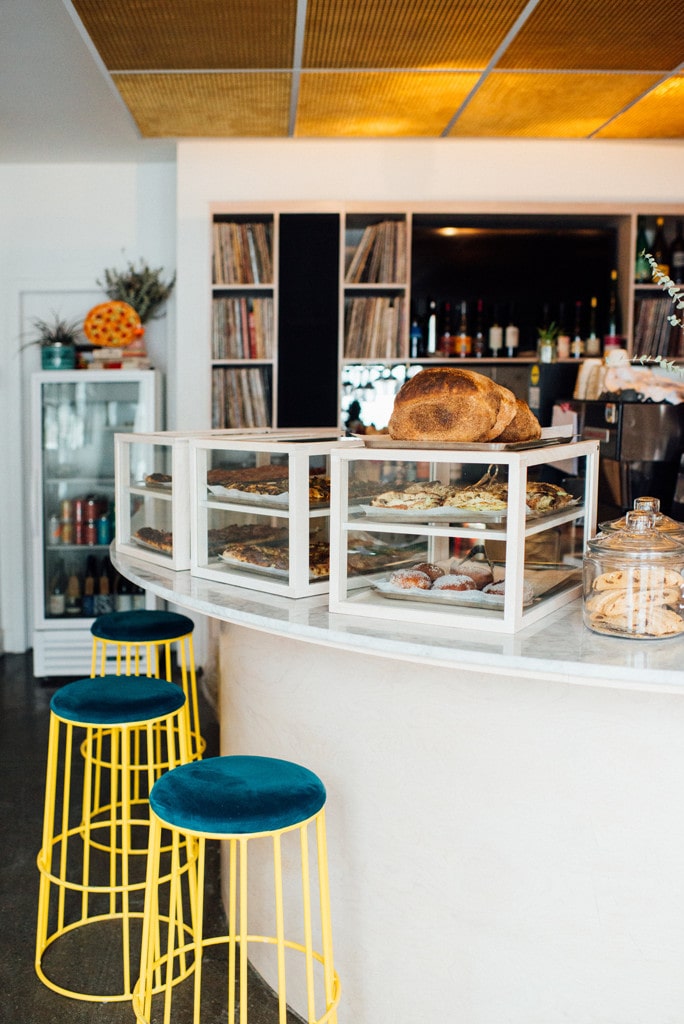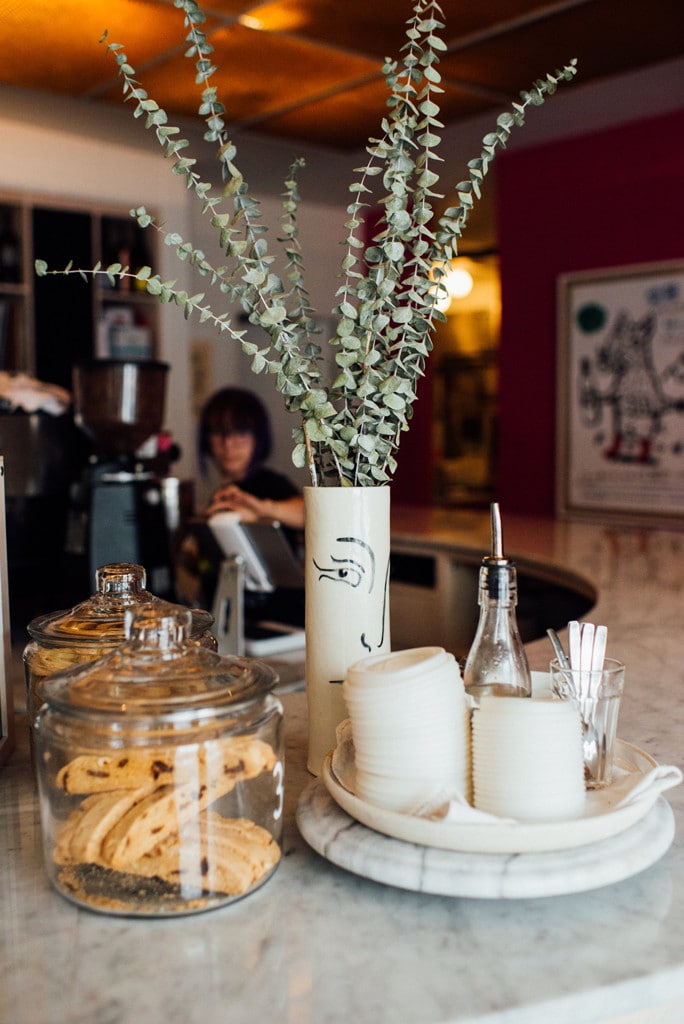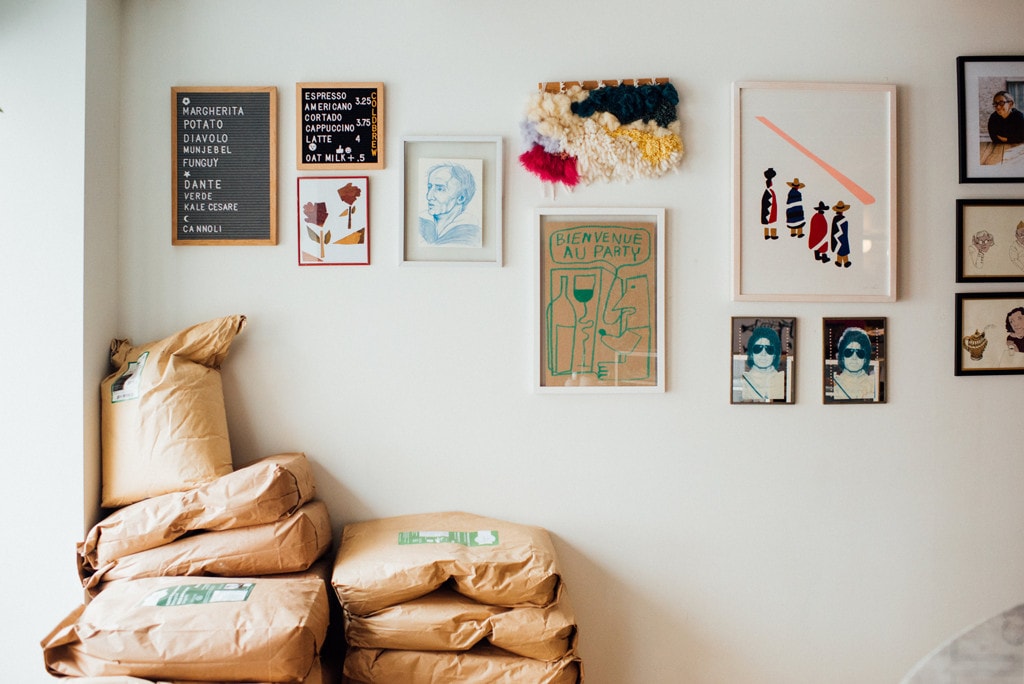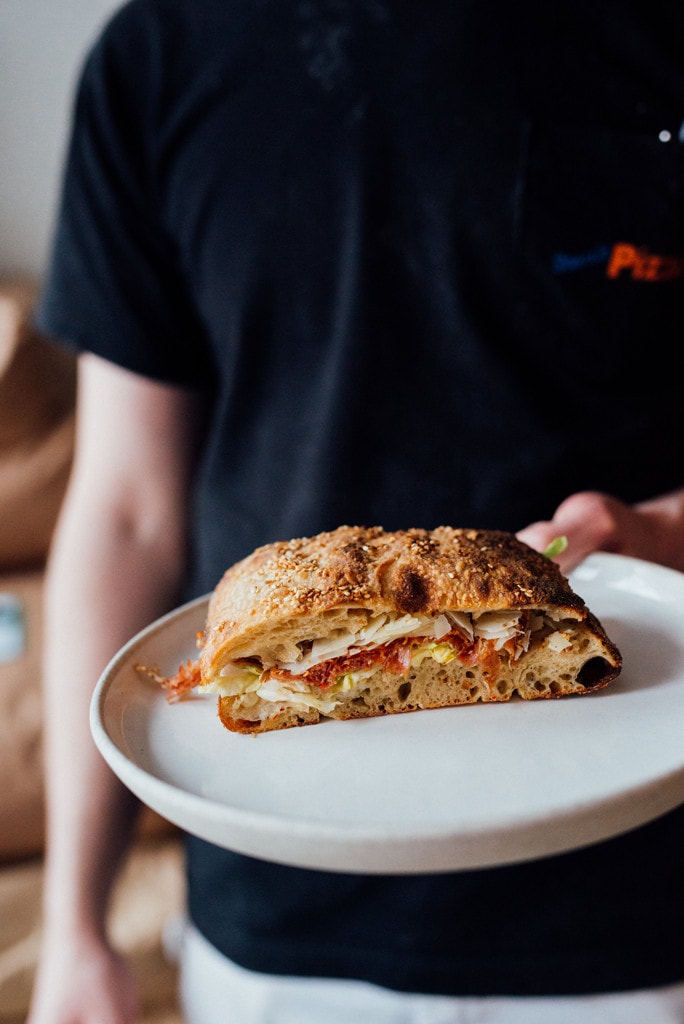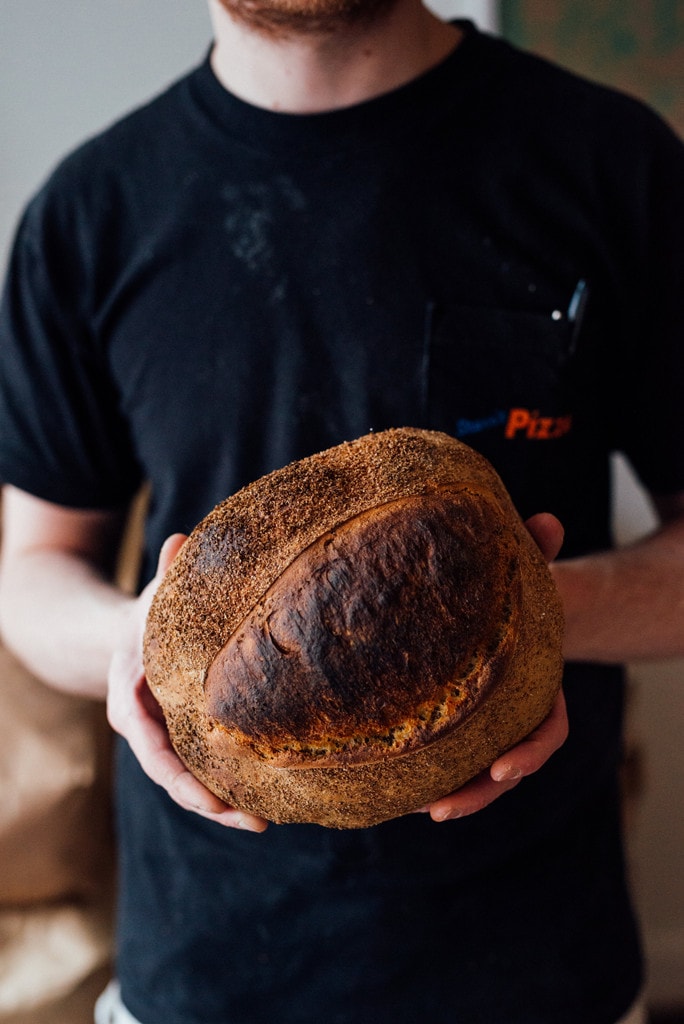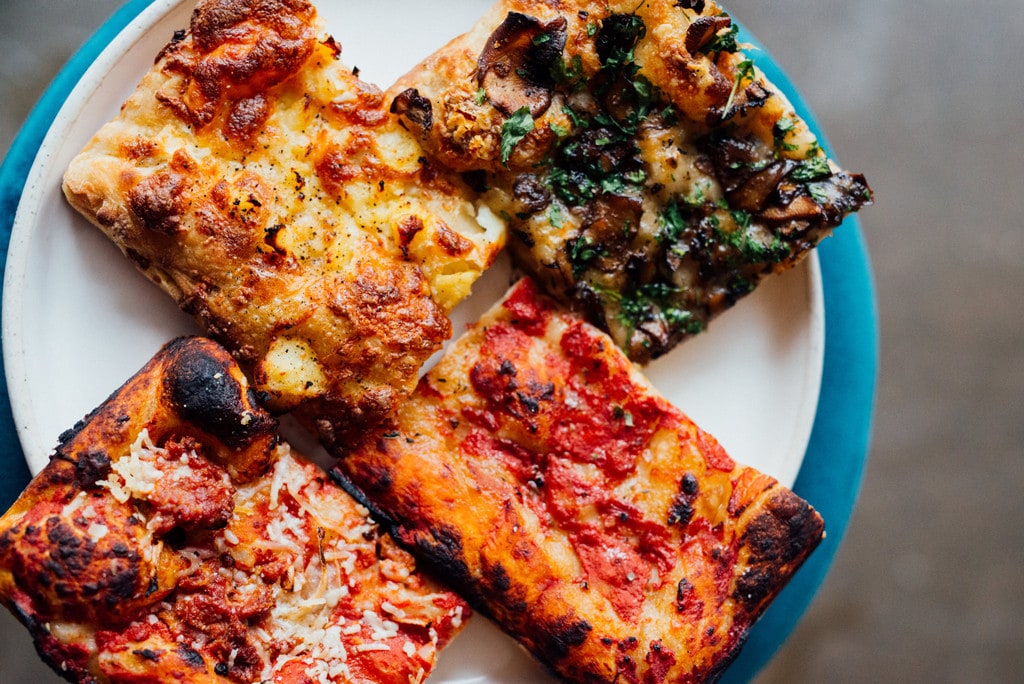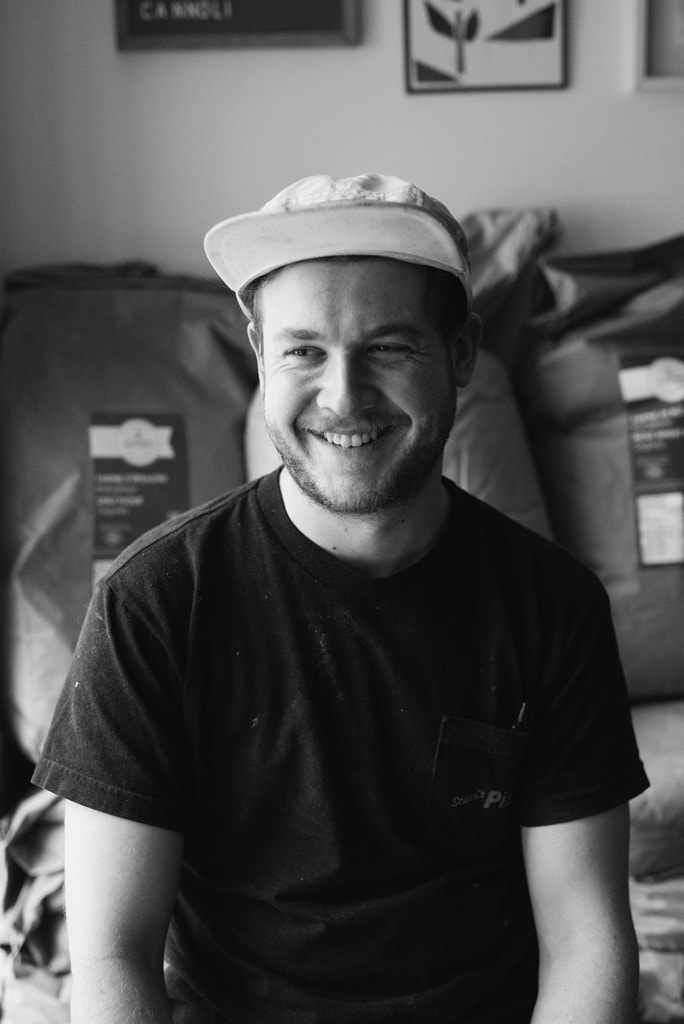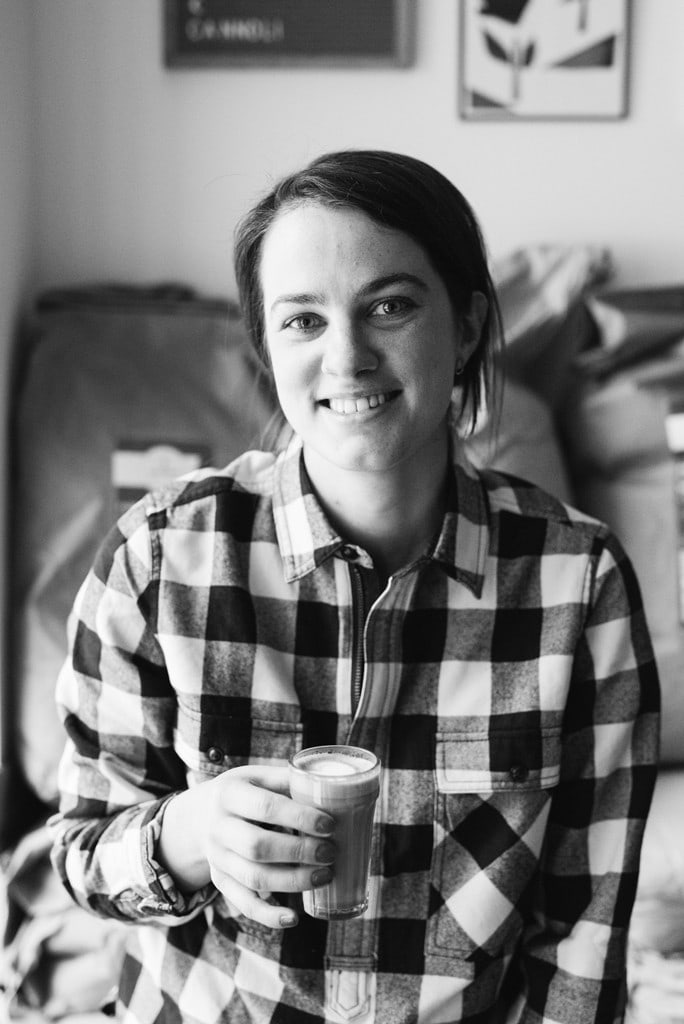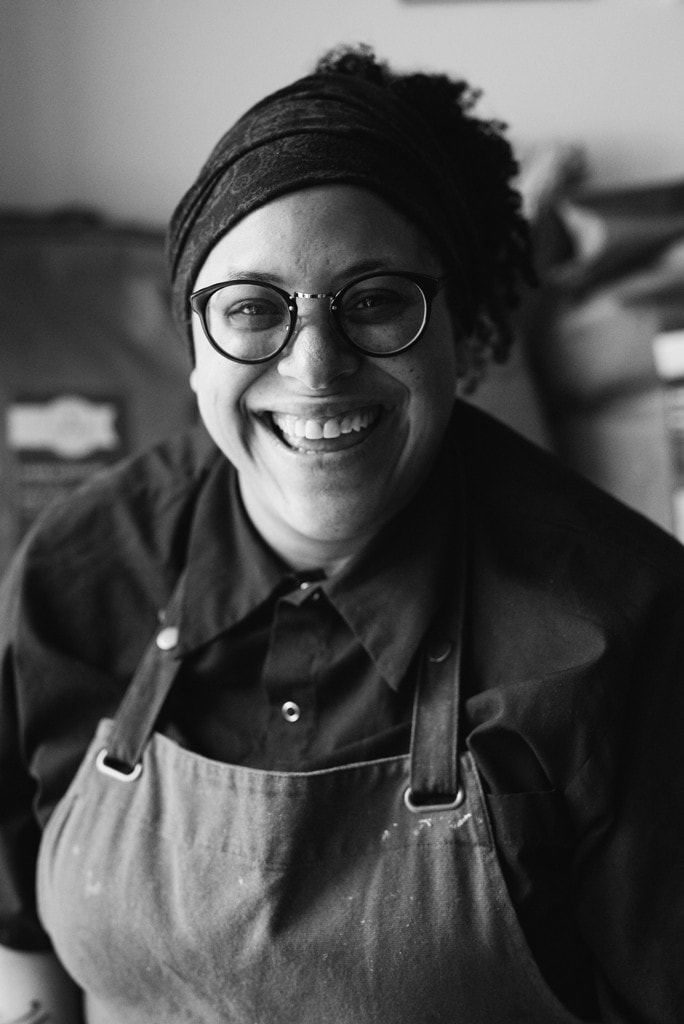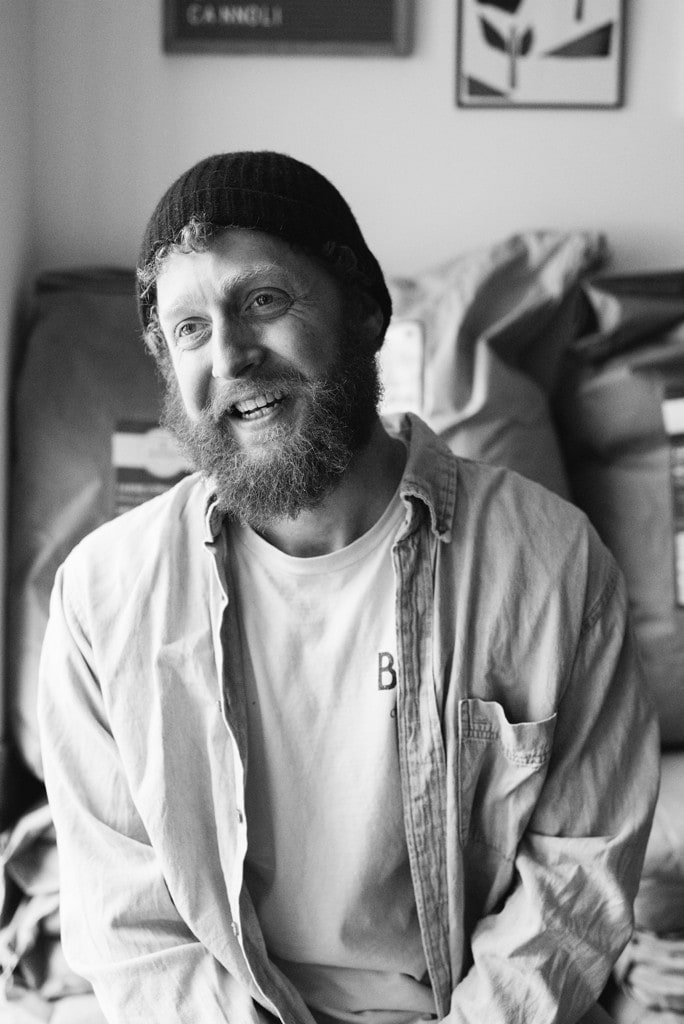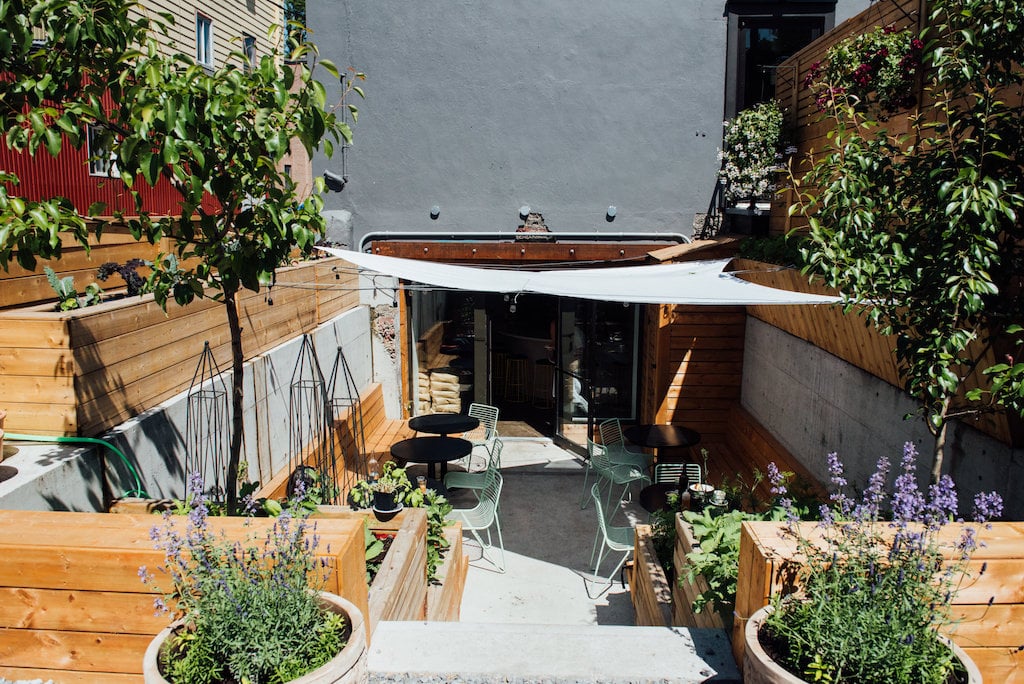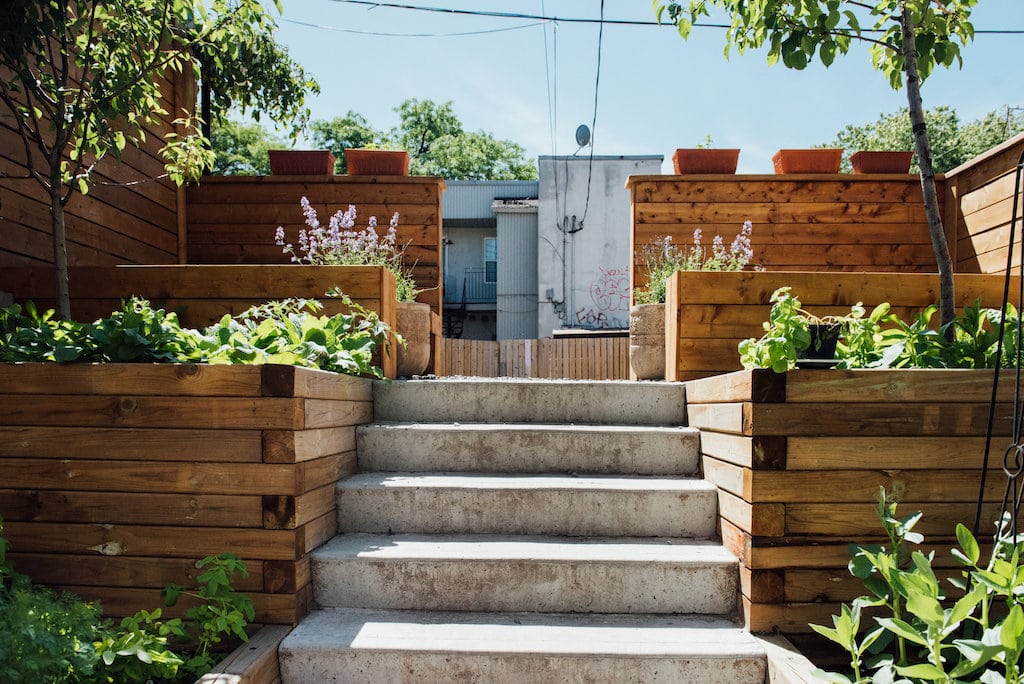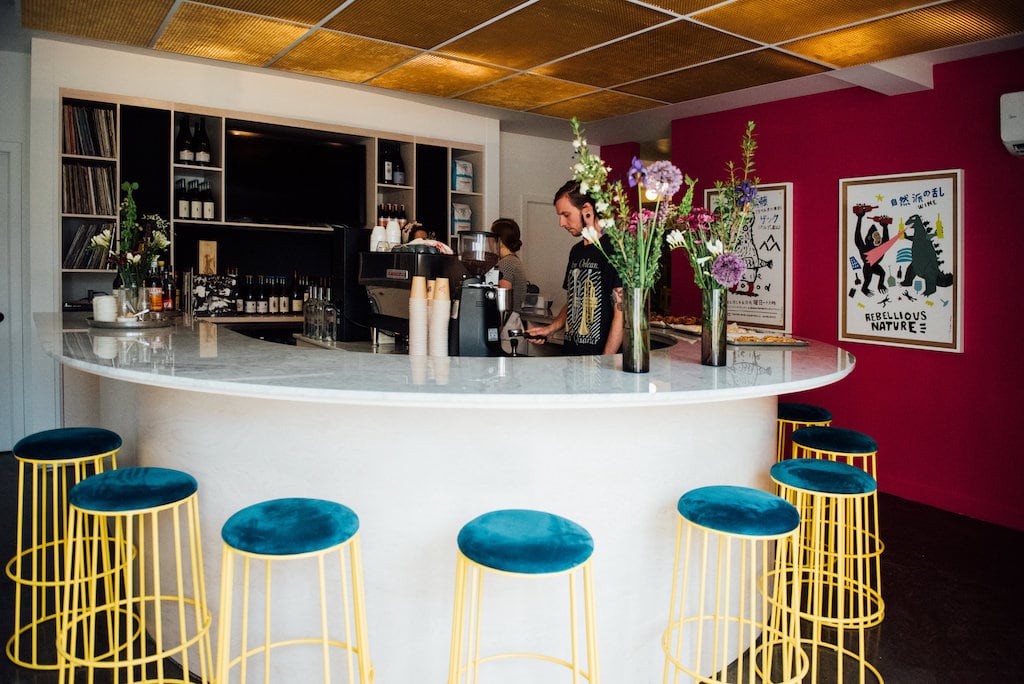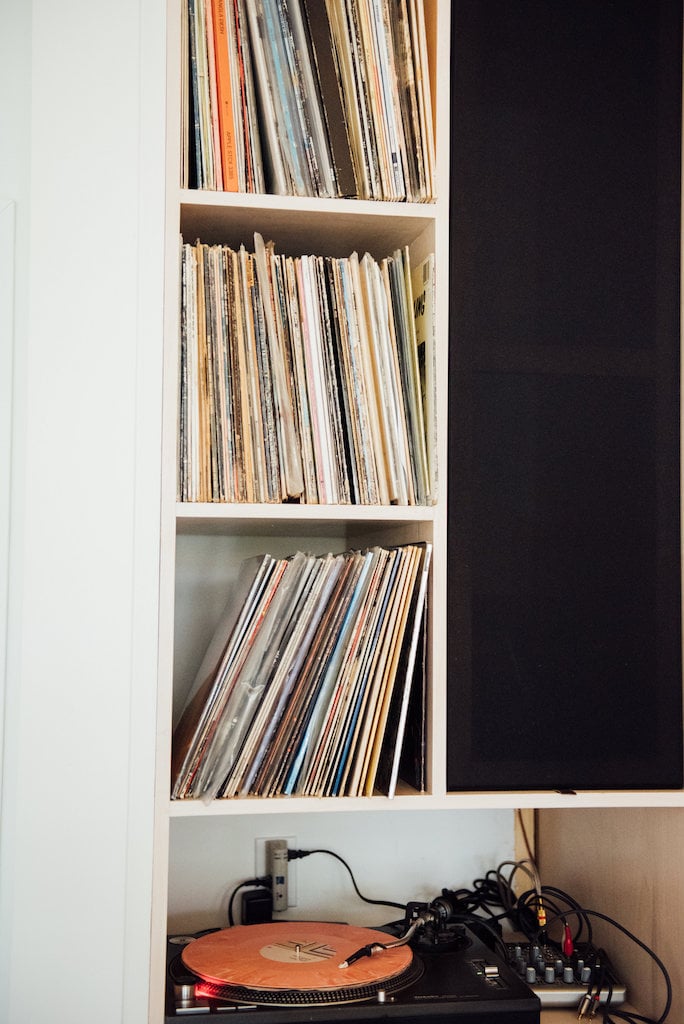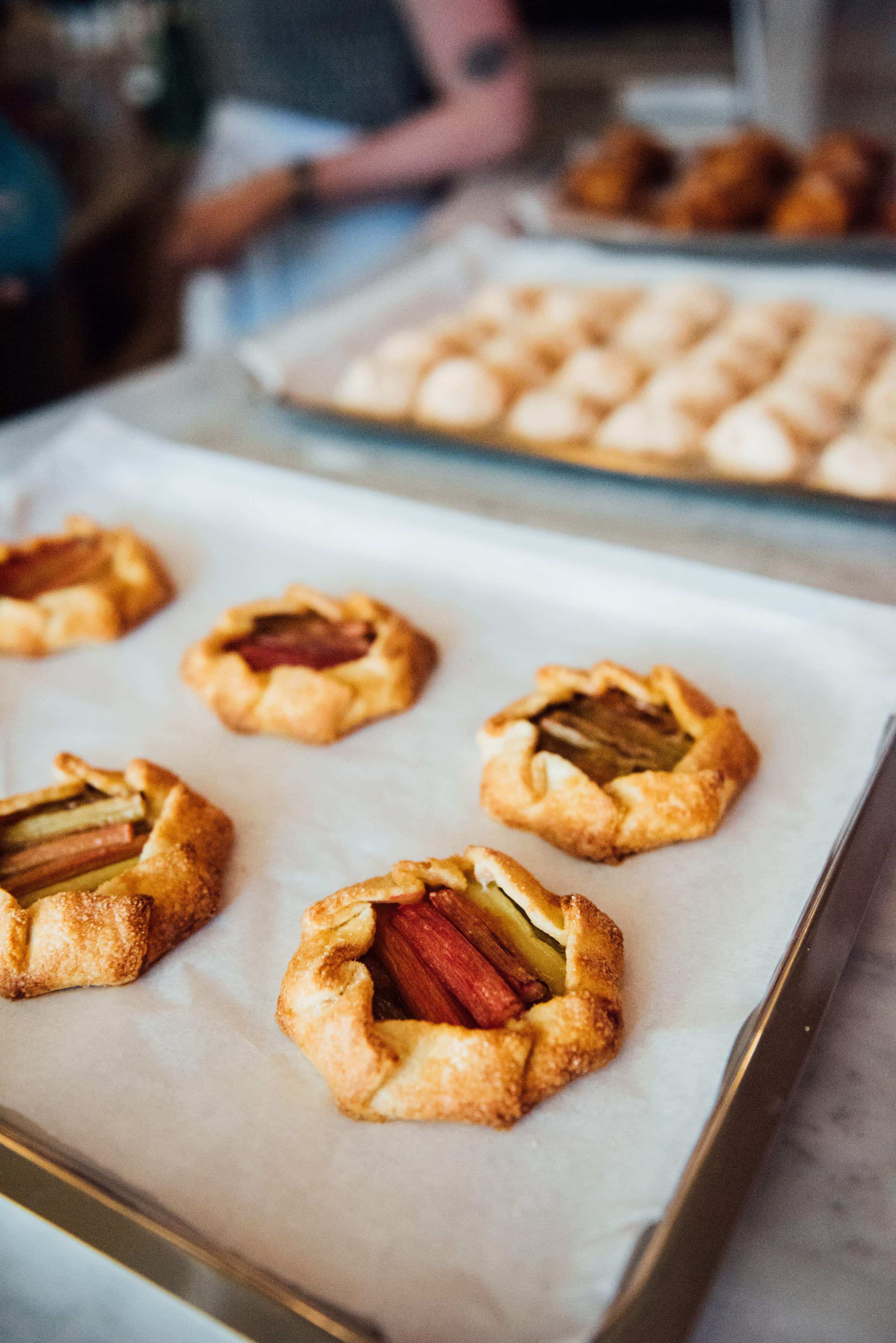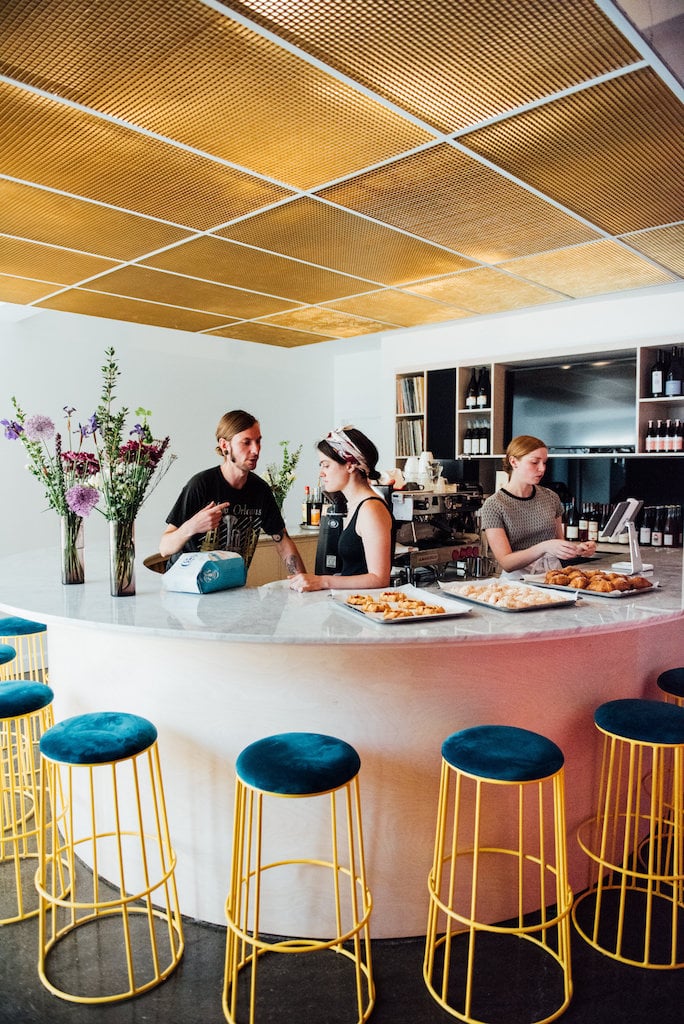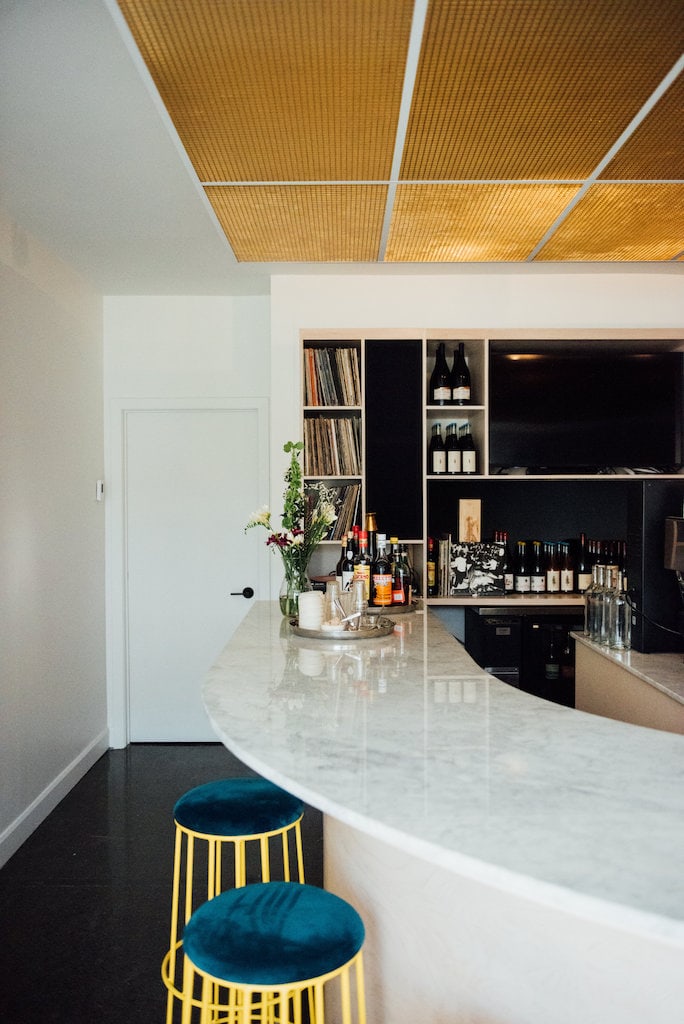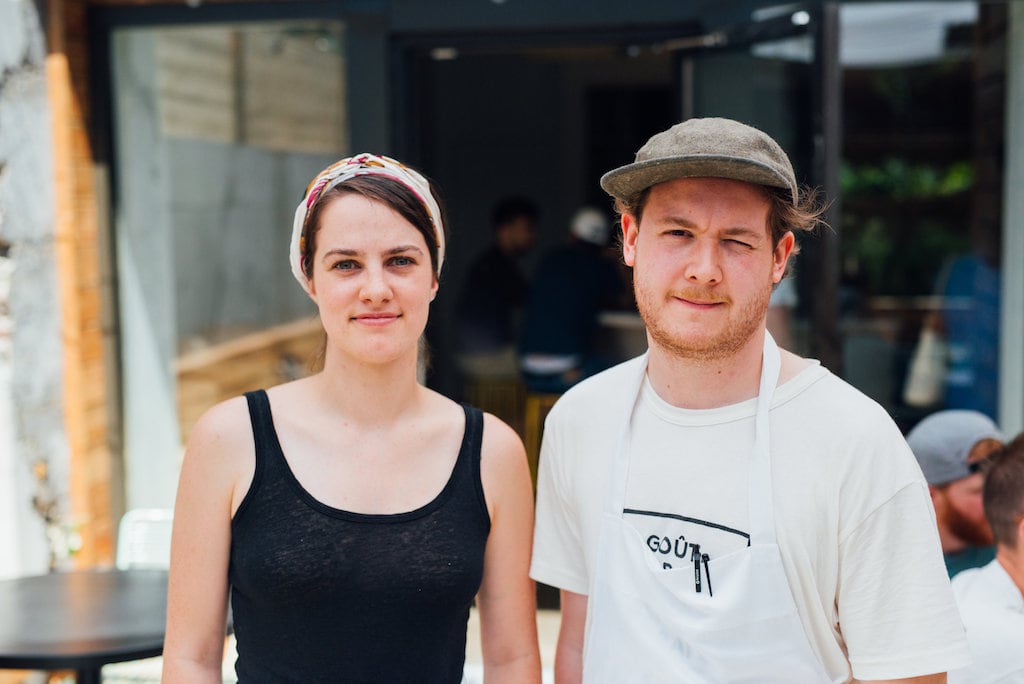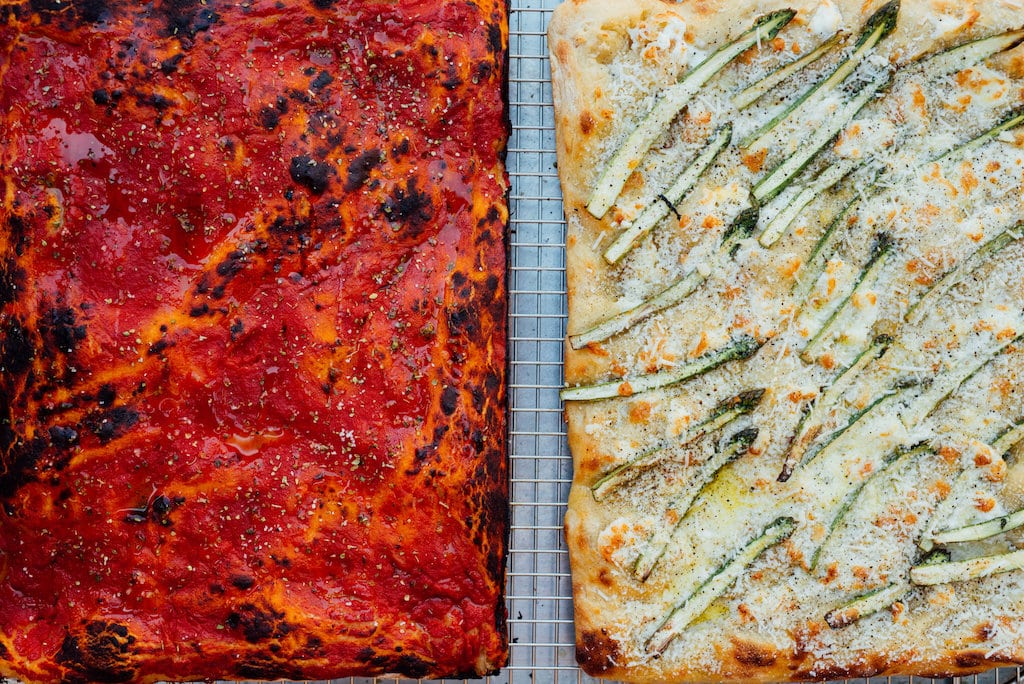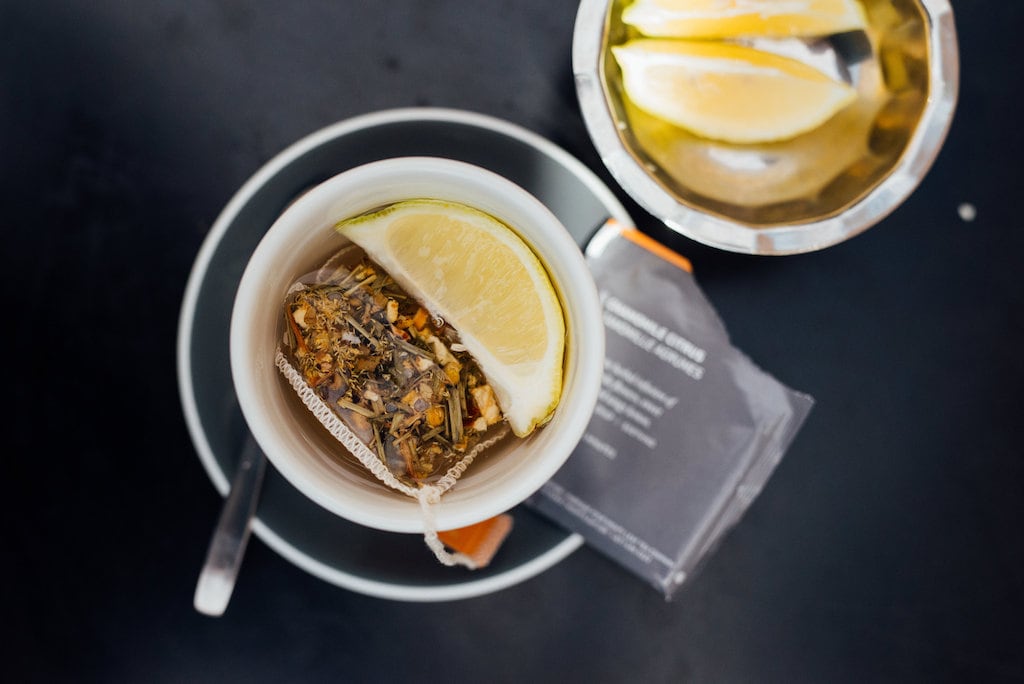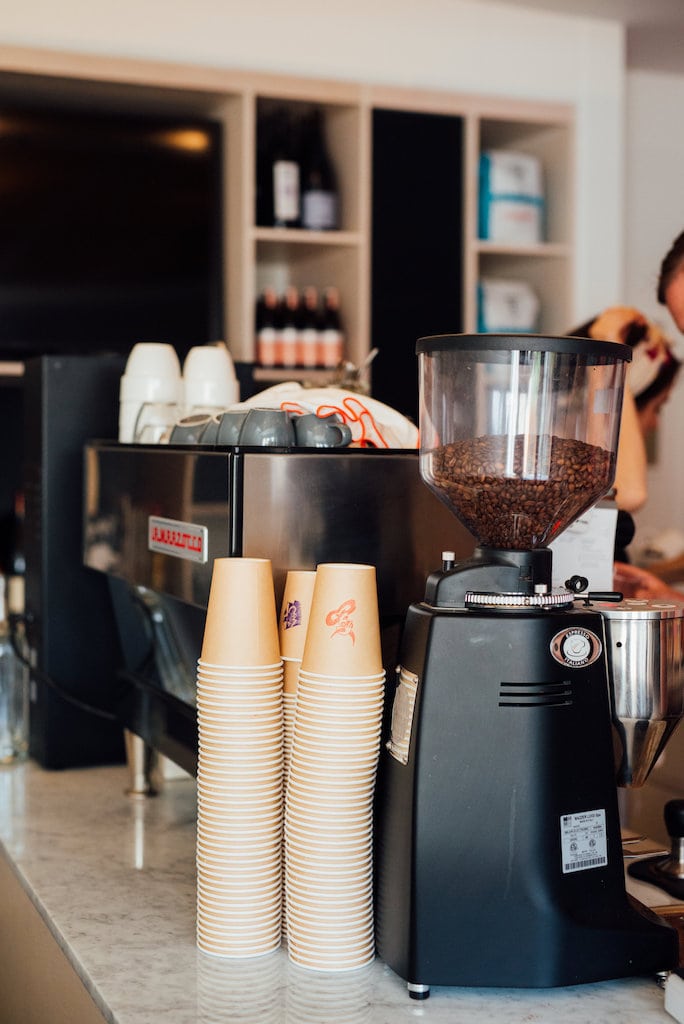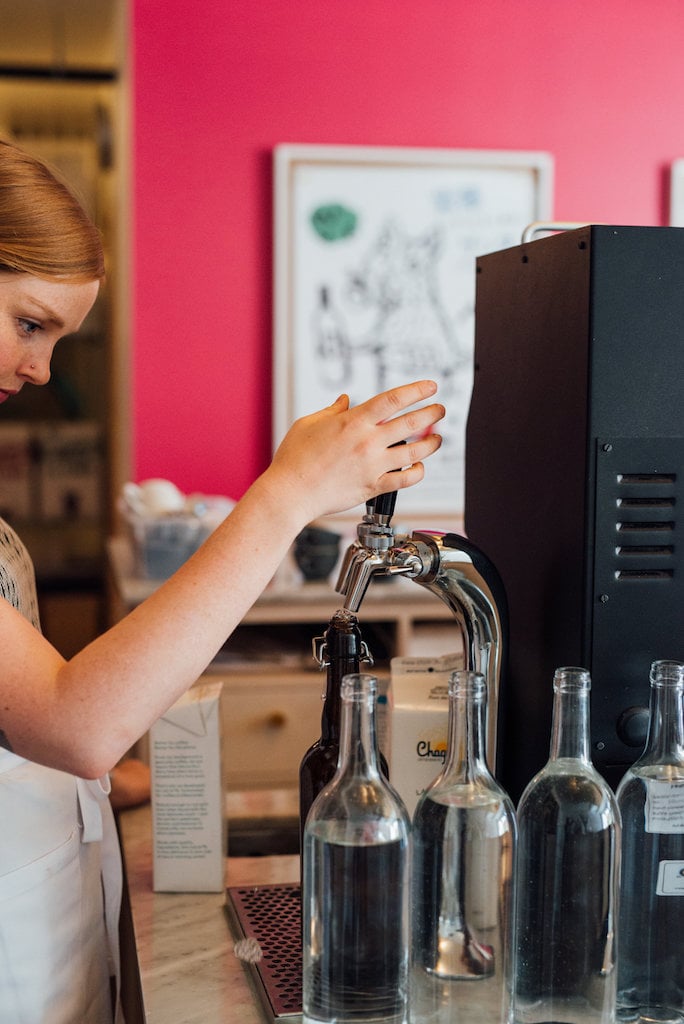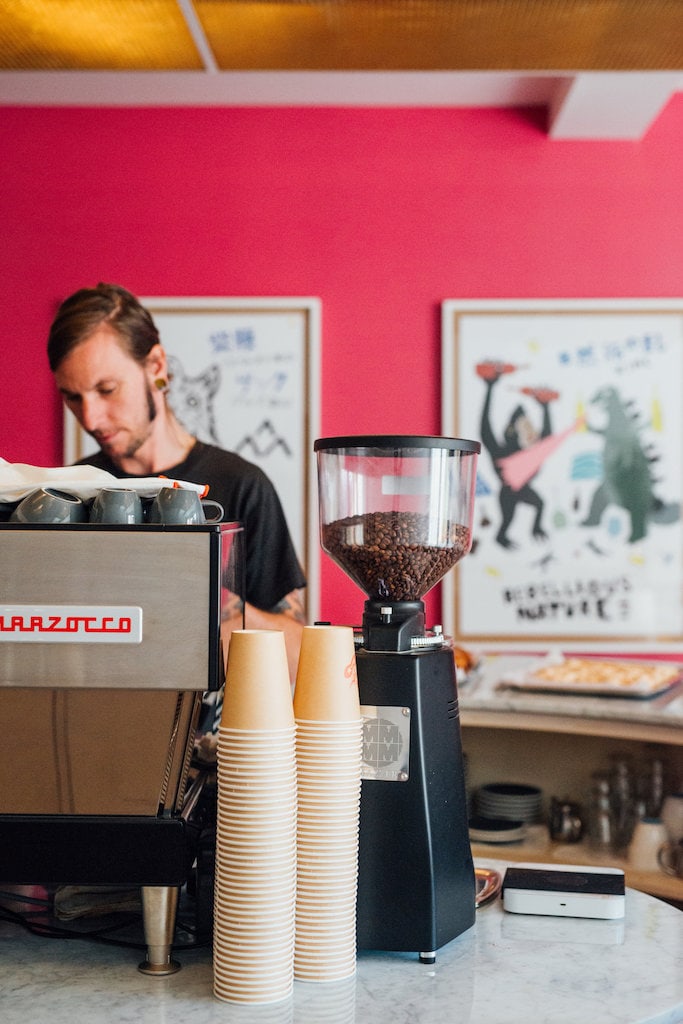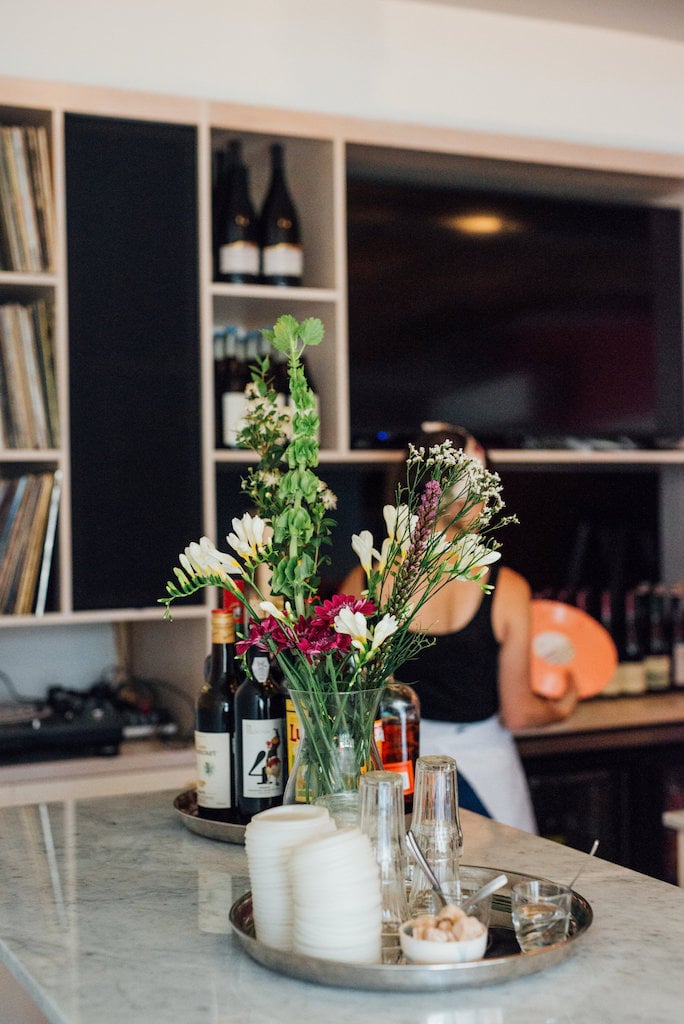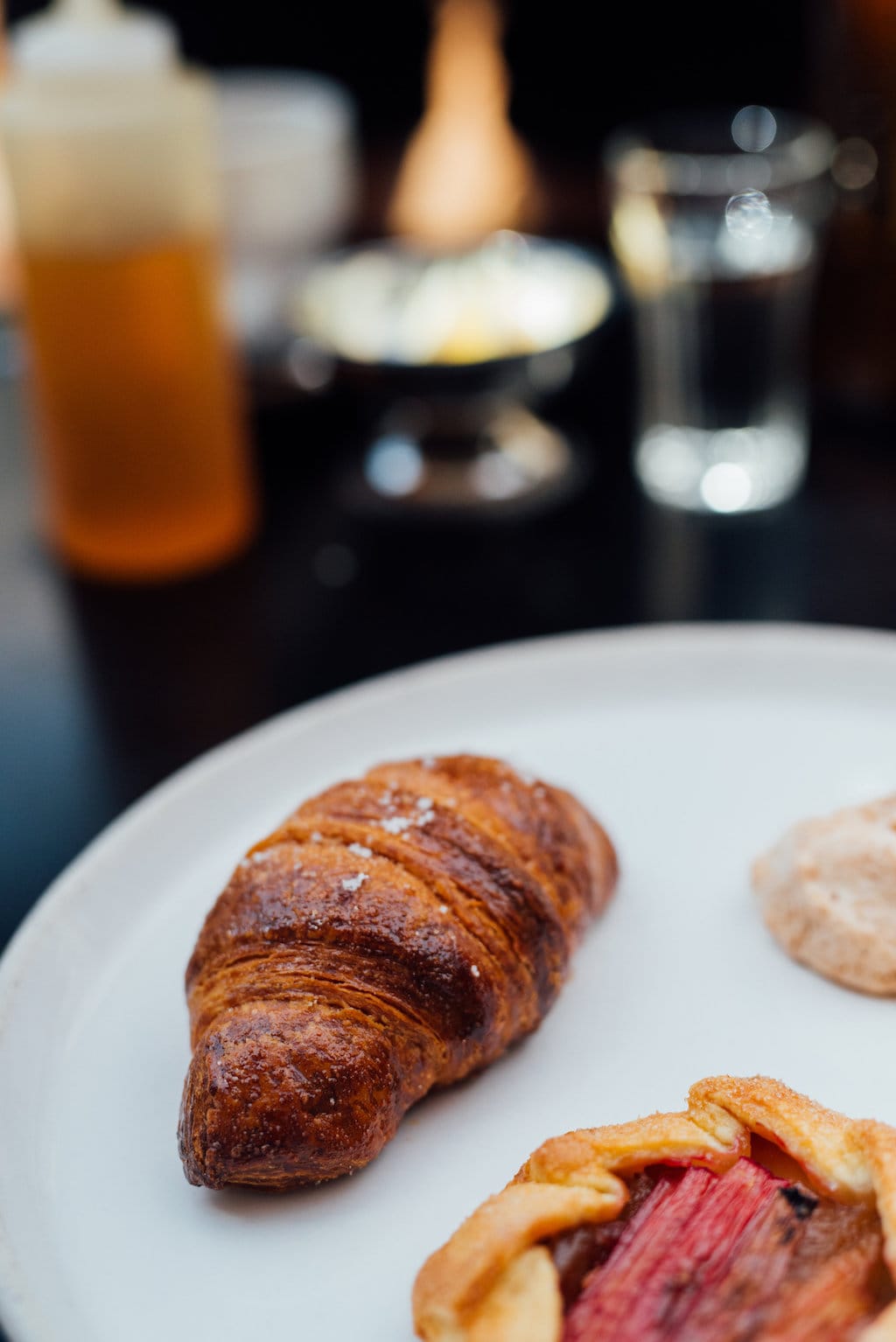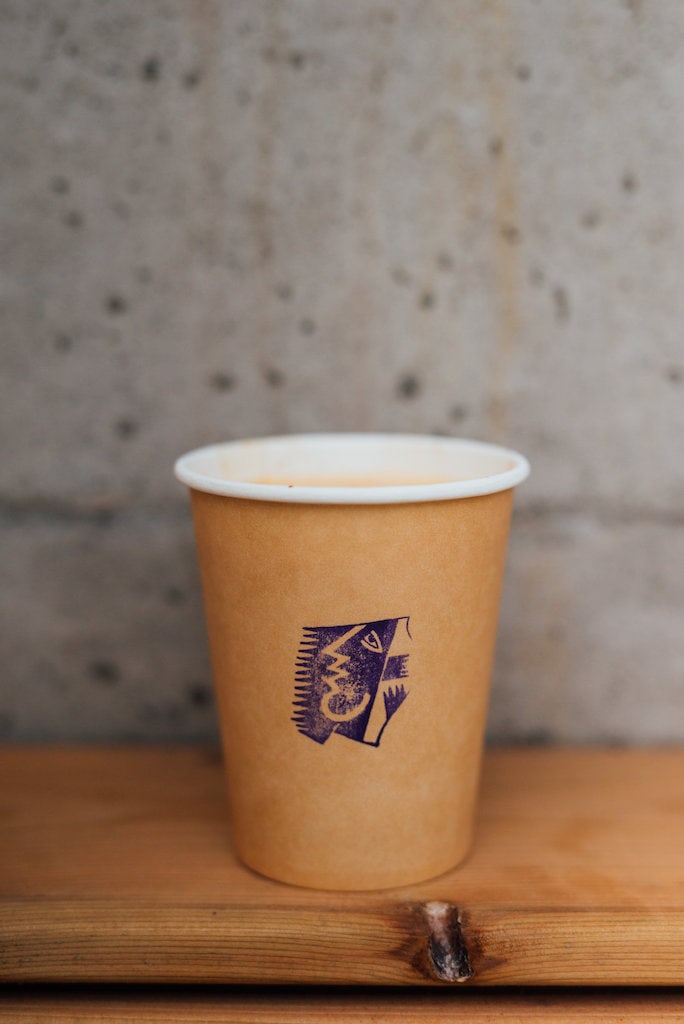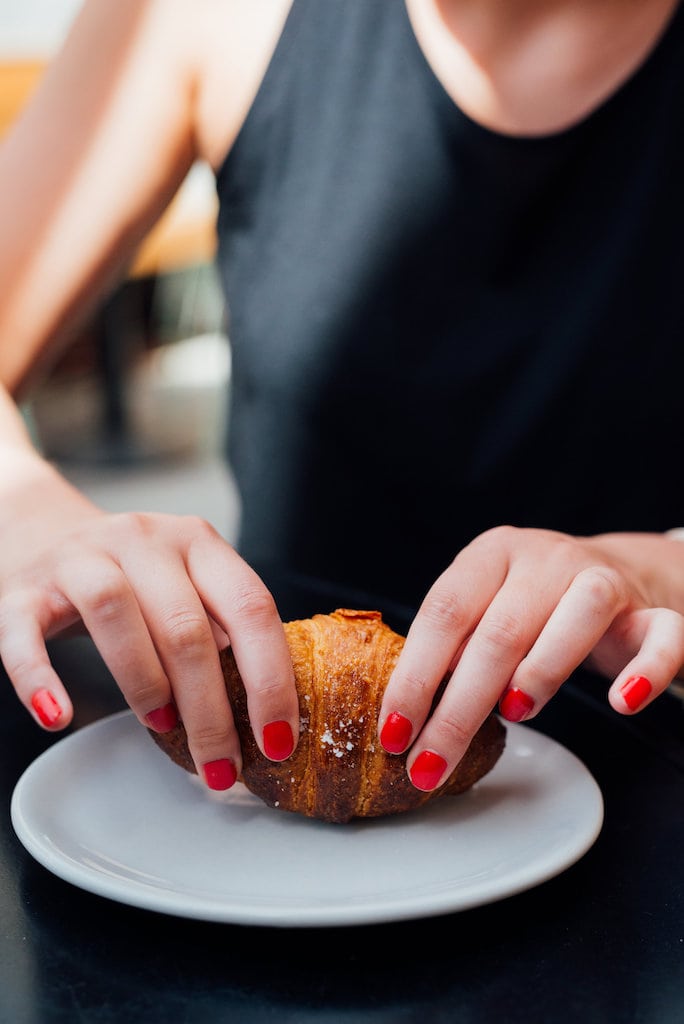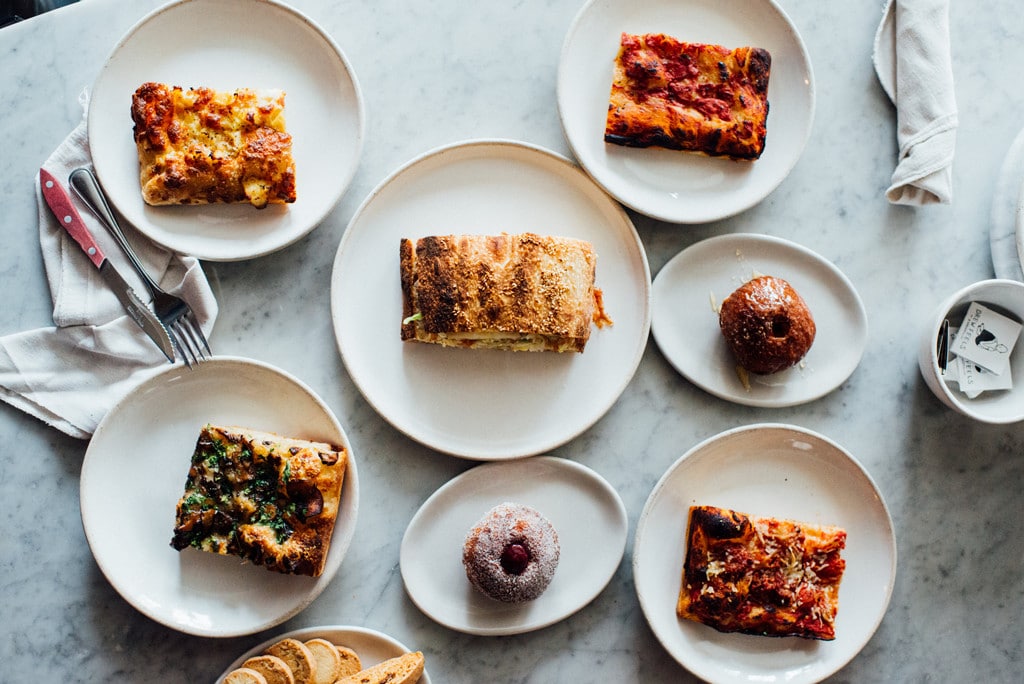 Club Social PS

Monday: 11:30 AM – 11:00 PM
Tuesday: 11:30 AM – 11:00 PM
Wednesday: 11:30 AM – 11:00 PM
Thursday: 11:30 AM – 11:00 PM
Friday: 11:30 AM – 11:00 PM
Saturday: 11:30 AM – 11:00 PM
Sunday: 11:30 AM – 11:00 PM


Accepts mastercard, visa, cash, debit
10 Seats
Club Social PS is the latest inspiration from the same three owners of Elena – Marley Sniatowsky, Ryan Gray and Emma Cardarelli (Nora Gray).  They have once again come up with a friendly and very attractive space where you can both drink and eat well and it's all good !
Located behind Elena (and accessed from around the back), the interior is beautifully designed and we are including Club Social PS in our list of Montreal's most beautiful cafés.  Inside, there is space for 13 around a deep U-shaped white marble-topped bar with Elena's signature petroleum blue velvet stools and eye-popping canary yellow legs that could possibly remind some readers of birdcages ! This same yellow is carried through the space up onto the ceiling, so when you add the fuschia-colored wall with its whimsical poster art, the entire space is very bright and energizing.  Outside, there is a lush verdant terrasse with another 15 seats that too, is now part of our list of Montreal's most beautiful café terrasses. Club Social PS buzzes with lively conversations, helped by the proximity of the well-placed chairs and tables which lend themselves well to having not just intimate chats but also small get-togethers.  The counter's U-shape invites exchanges between the customers and staff as well. It's all been thought through really well.
PS? « Our dream was to have a pizza slide with Emma doing the pizzas at the top and then sliding them down to PS. We loved the idea! Of course, Emma refused to allow her pizzas to be pushed down a slide which is fair enough (laughs). But we still called the project Pizza Slide, and then the architect understood it to be 'pizza slice' so wrote PS on the plans. It eventually became PS once and for all, and finally we are doing our 'pizza slice' at the back of Elena. So, there's Elena, and 'ah yes', there's PS ! » says Ryan. And Club Social PS is also a wink to similar places offering the same style of get-togethers and casual service.
The service is counter-style and Ellen Eamon, the GM, is responsible for the smooth and efficient running of Club Social PS.  The bar will take your orders to either eat on-the-spot, take away or eat on the outside terrasse. The choices cover coffee, beer, wine, pizza, and salads, which reflect « our intent is to offer coffee, wine and pizza, the three things we love most. »
In the morning, it's all about the Italian 'pasticcini' like cornettos, pizzette, tartelletti, to enjoy with your coffee or tea. Then around 11am, the pizza « al tallio » (Roman pizza – baked on large rectangular trays, served as squares) start to roll out of the oven – three or four different options each day. Some yummy salads are also available for take out.  Jake Bagshaw, is the head baker who prepares not only the pizza dough but also all the breads and foccacias for both Elena and Club Social PS.  The « Al Taglio» pizzas are freshly prepared every morning.  It doesn't matter when they come out of the oven, they are always delicious so these too, are on our list of Montreal's best pizzas !  Come 5pm, the napolitana pizzas from Elena can be ordered, a good match with their green or Caesar salads and cannoli. And there's no hanging around waiting for your food – the pizzas are ready in 15 minutes max. With such a variety available, « it really is a choose-your-own adventure type of place. You can either eat a pizza at the counter and drink a bottle of wine, or have a small slice with coffee, or do take out … it's up to the customers. And always very relaxed ».  We definitely agree. Club Social PS is a great place to eat !
Club Social PS is another great addition to the Saint-Henri 'hood.  Tucked away behind Elena, you'll discover a casual, original space for some good times that serves a variety of eating and drinking delights.  Now's the time to try it out.
Written by Élise Tastet