Le Petit Alep: Delicious Syrian/Armenian fare and great wines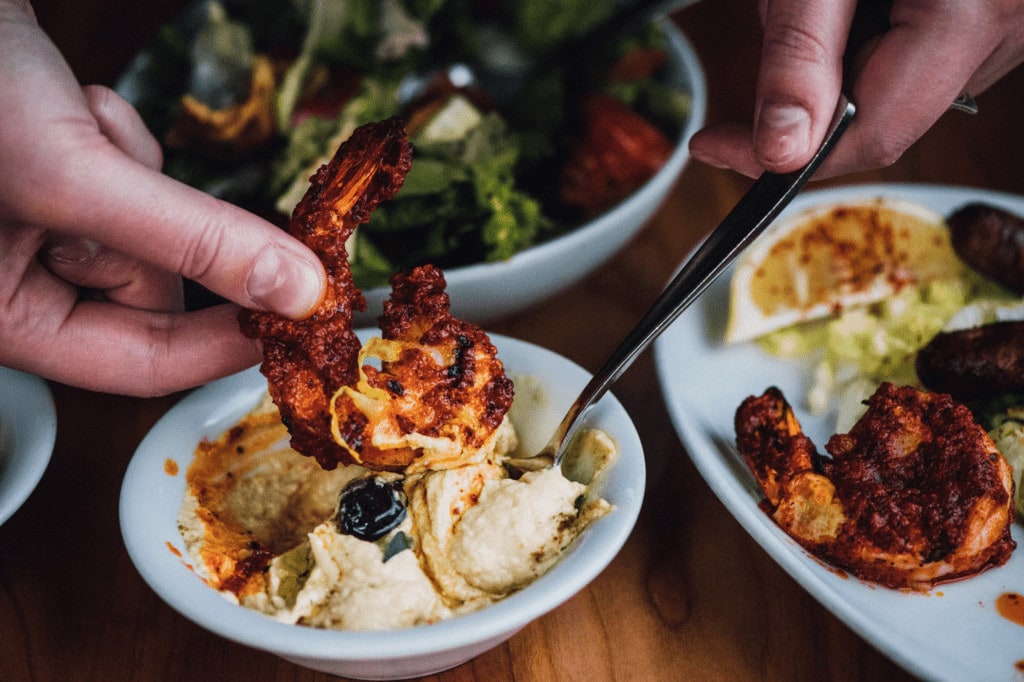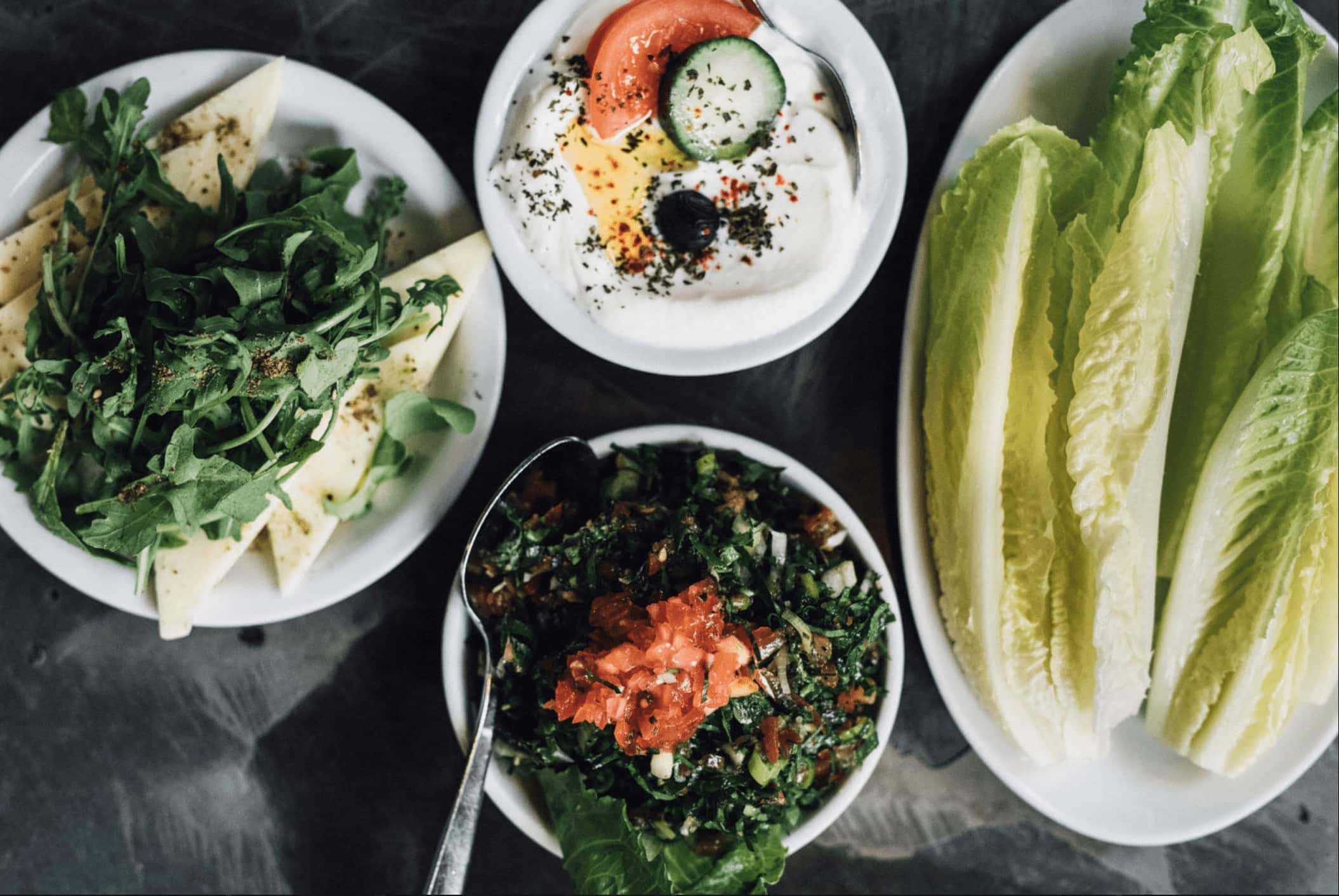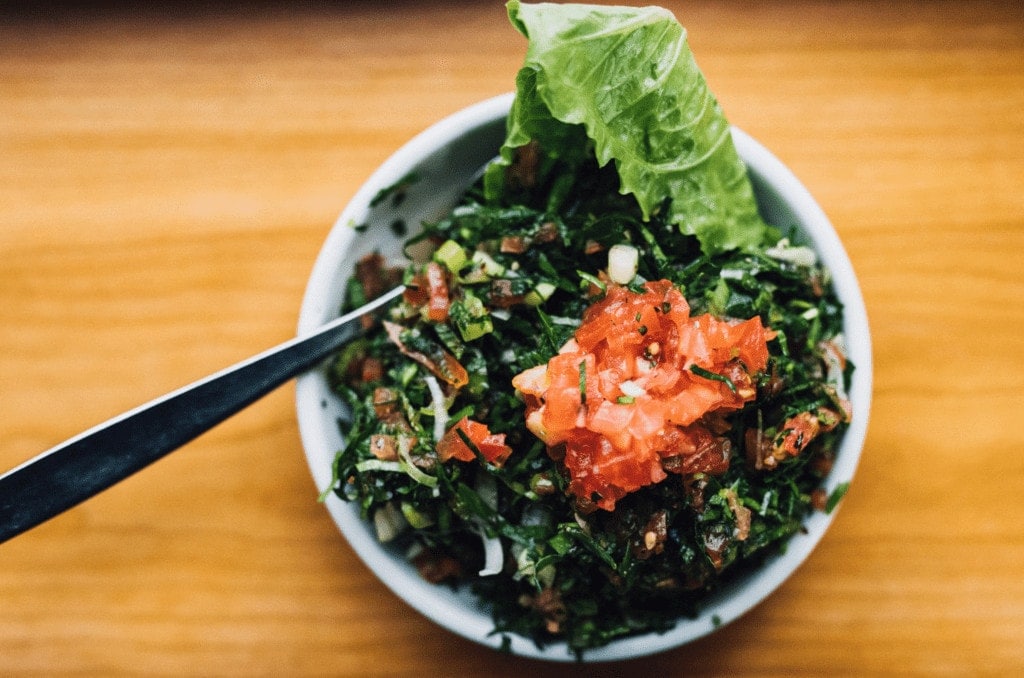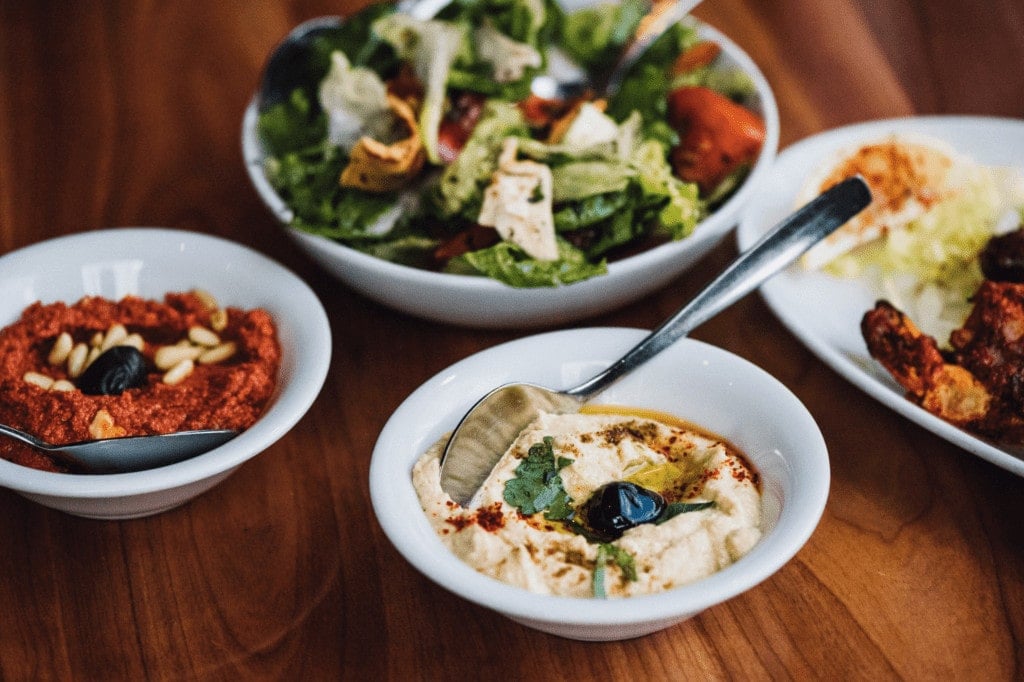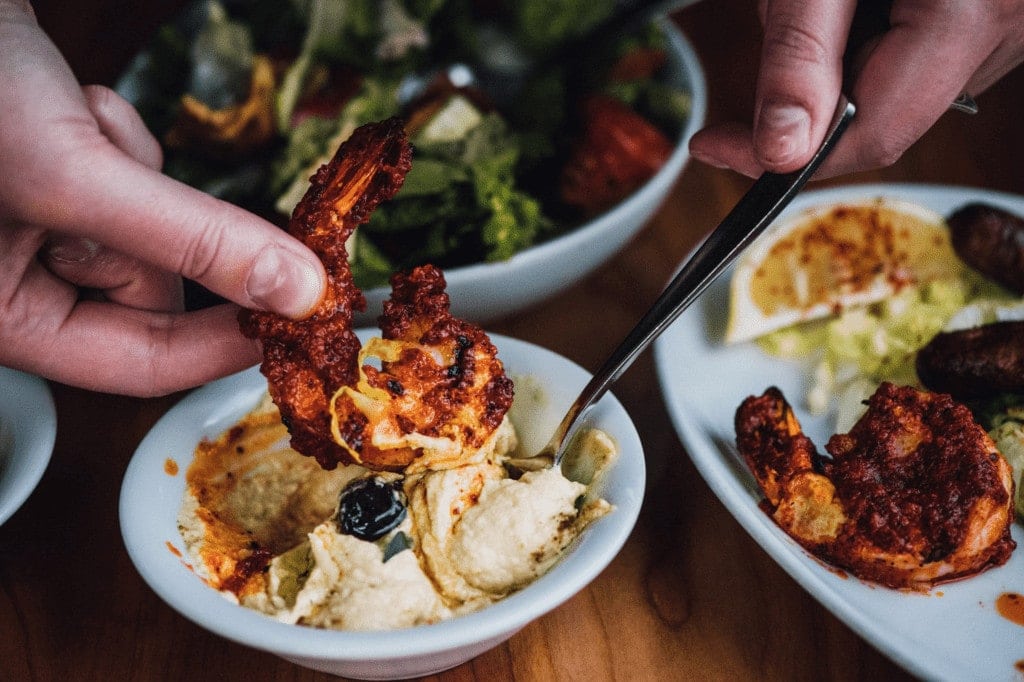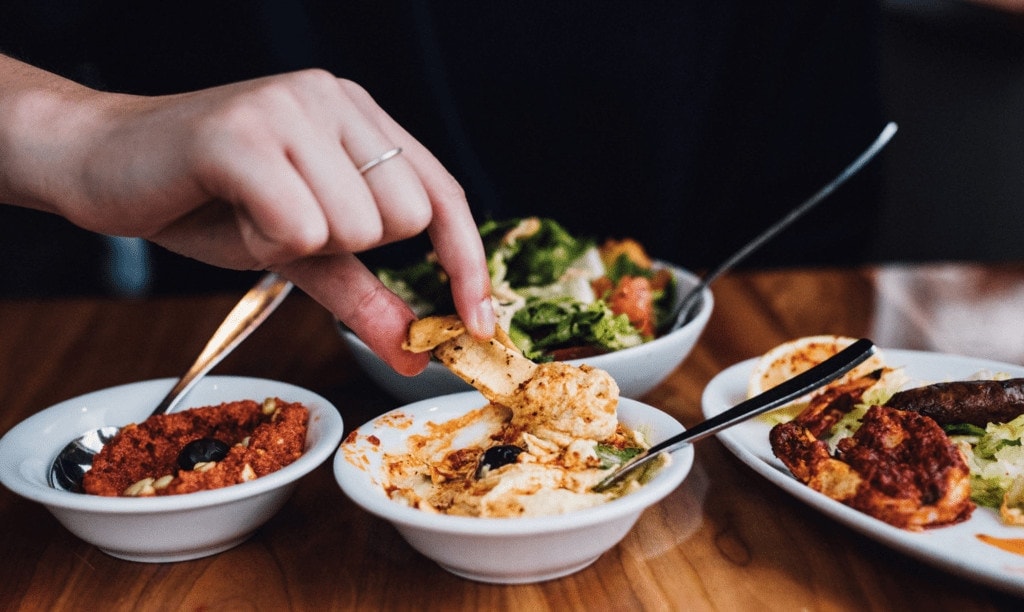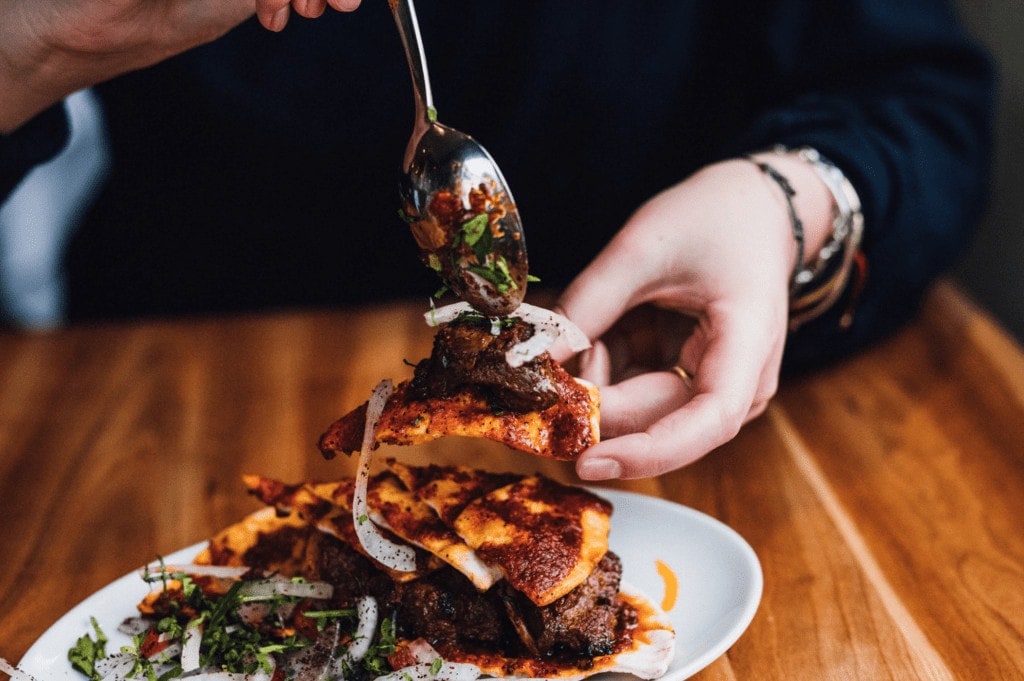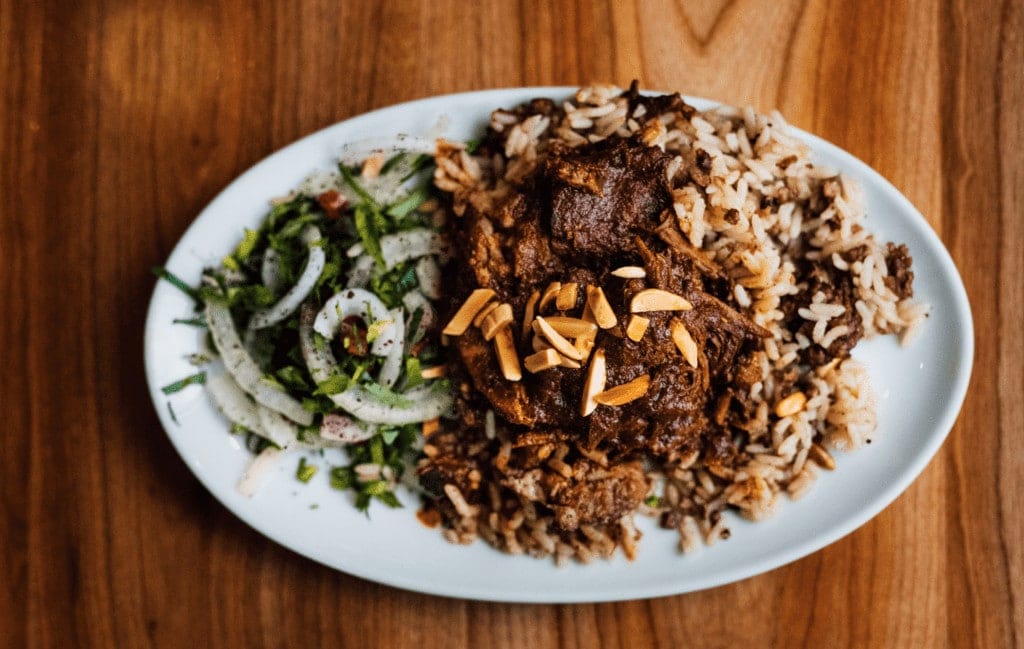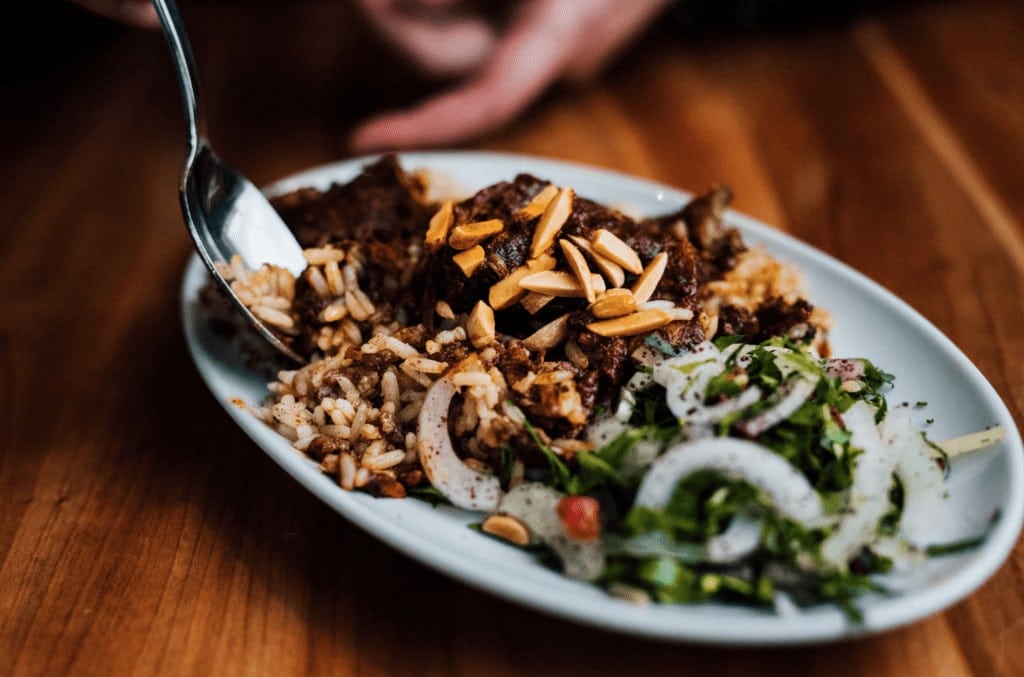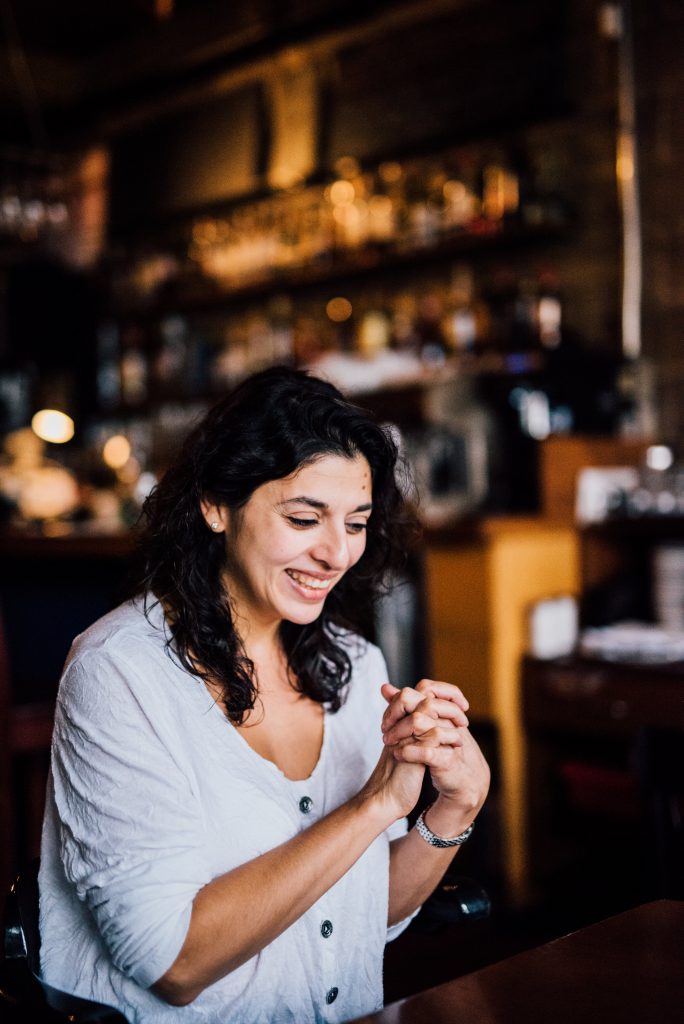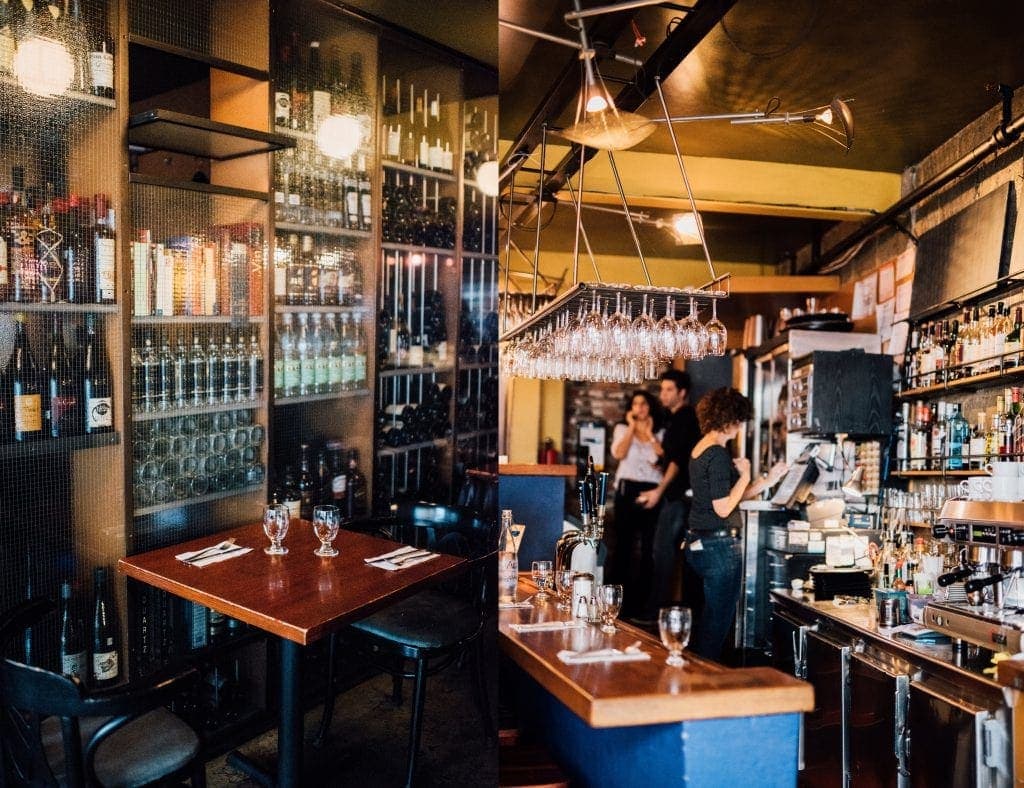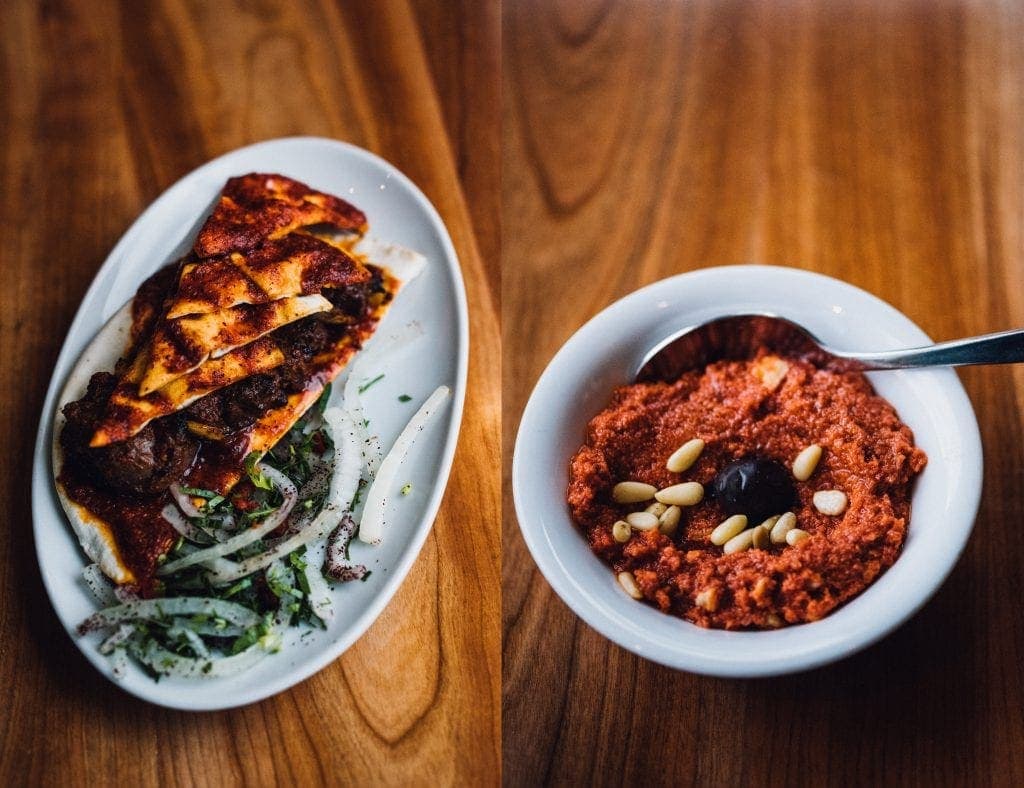 Le Petit Alep

$$
Monday: Closed
Tuesday: Closed
Wednesday: 5:00 – 10:30 PM
Thursday: 5:00 – 10:30 PM
Friday: 11:30 AM – 10:30 PM
Saturday: 5:00 – 10:30 PM
Sunday: Closed

Open for more than 20 years , the restaurant Le Petit Alep is still one of our favourite places in town due to its lively atmosphere, tasty dishes and remarkable wine list!
Georges Frangié, a native of Aleppo, met his Armenian wife Jacqueline Frangié when she came to study in Aleppo. They fell in love right away. Two daughters Chahla and Tania Frangié came later and then they decided to move to Montreal. When they arrived, they settled into the neighbourhood of Villeray. In 1976, Mr Frangié opened Restaurant Alep on the corner of Jean-Talon Est and Gaspé Ave. It was very small (4-5 tables) and when the opportunity arose to buy the building, they took it! They expanded the space, giving it a look of the citadel of Aleppo and the restaurant has been popular ever since.
In 1995, seeing the success of Alep, Chahla and her husband – the architect Jean-François Potvin – came up with the idea of opening, with Tania, "a restaurant for artists, students and people who would like to eat on the go at reasonable prices". Hence the idea of the Le Petit Alep! Having grown up in the neighbourhood, the Frangié family really wanted to bring more life back to the area. "At the beginning there were lots of shows and exhibition openings, the place was hopping!" Even if the shows no longer happen, Le Petit Alep is still hopping. The space seats around 60 people surrounded by a colourful & fashionable décor. Designed by Mr. Potin, the space is open and on different levels adding to the already dynamic décor. The atmosphere is lively and the mixture of the ornamental Middle Eastern culture with the Quebec joie de vivre lends the restaurant charm and magnetism.
Le Petit Alep is renowned for its remarkable menu. Jeanno Gingras was responsible for a very long time and it is now the turn of the talented Alain Paillassard. Le Petit Alep has a wine list of over 250 bottles (!), mainly produced from farming and winemaking methods that respect nature, just as we like them. Many bottles cost between $35-60 and there are numerous glass options that change on a regular basis. Two decades ago, Le Petit Alep was the first restaurant to offer natural wines imported through Rezin's private agency! The restaurant continues to work with agencies we know and appreciate, and who work hard to serve good bottles. "When we opened, Jeanno said to me 'Tania, do you want to sell wine for the money or for the love of wine?' I answered for the love of wine. And that's how we have always worked."
The Le Petit Alep is a family story. "It was my mother who came up with all the recipes. She didn't really want to work in the restaurant but my father had a heart attack, so she came to help out in the kitchen and she just stayed," says Tania. In 2005, Mr Frangié passed away and Mrs Frangié (at 73 years old) remains the chef of the restaurant and Chahla helps her. Tania, on the other hand, now manages the dining area.
The menu of Le Petit Alep offers typical Middle Eastern cuisine full flavours and intended for sharing. You will find the same dishes as at Restaurant Alep but in smaller portions and more affordable. The menu includes delicious soups, salads, mazzas, starters, cheese plates, appetizers, scrumptious sandwiches, typical Middle Eastern dishes with a Montreal accent, coffees and desserts. Specialties include stuffed pita breads, terbialy shish kebab, delicious mazzas – the hummus, mouhamara, grape leaves and labneh were our favourites- as well as generous tasting menus for $23 or $28. Eating at Le Petit Alep allows you to travel, intoxicated by the odours and flavours.
"We love our customers. We love both the regulars and the newcomers, and the unique energy they bring. They challenge us to go further, to push and inspire ourselves. We must try and surprise them. You have to question yourself and always work harder; it's motivating." This is part of the reason why the restaurant is still so popular to this day. Le Petit Alep is a one-of-a-kind. It's where you feel good, you eat well and you drink well – and all of this at reasonable prices.
Written by Élise Tastet