Montreal's Most Beautiful Terraces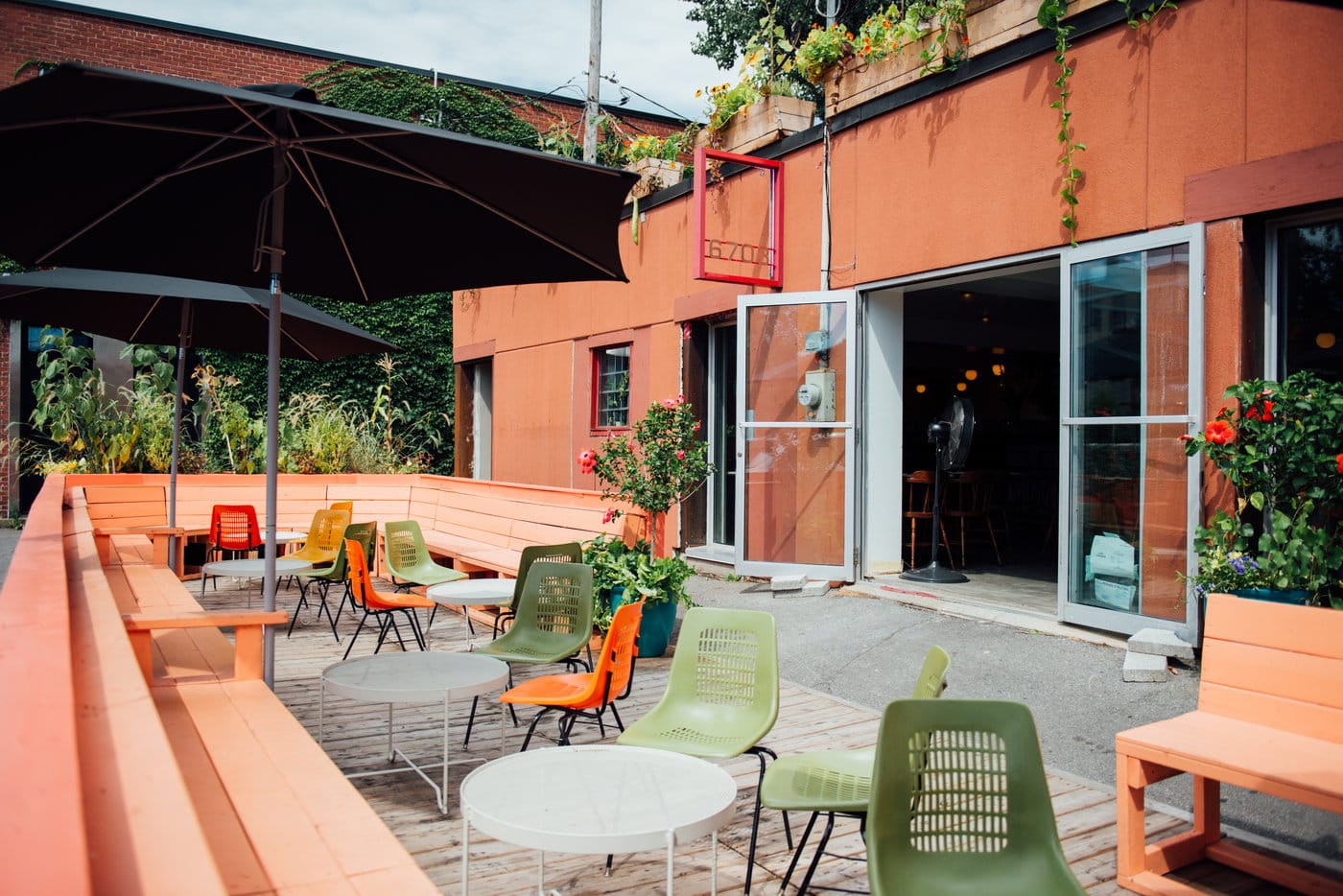 The nice weather is finally here, and you know what that means? It's terrace season again! After the long months of winter, it doesn't take more than a sliver of sunshine for us to rush to our favourite terrace and bask in the sun.
Fortunately for us, there is no lack of beautiful terraces in Montreal. As of the end of April, terraces spring up like mushrooms on the sidewalks and streets of the city. And that's not even counting all the hidden terraces, on rooftops and in back alleys.
With the pedestrianization of Ste-Catherine Street in the Village, Wellington Street in Verdun and Ontario Street in Hochelaga, to name but a few, the number of inviting terraces is not likely to decrease in the years to come; quite the opposite! And the trend has only just begun.
There is always a good reason to eat on a terrace
Whether it's for a coffee, a drink in good company, a brunch or a gourmet dinner, there are terraces for every taste and budget. Every opportunity is a good one to get your fill of vitamin D and make the most of our all too short summer. And why deprive yourself? After all, we can only enjoy it a few months a year.
And after two years of confinement, all we want to do is sit around a sunny table and toast to summer and our health with those we love!
Hard to know where to start? That's why we've prepared this list of our favourite terraces in Montreal. With a little luck, we'll have enough good weather this summer to try them all. We'll keep our fingers crossed!
Happy terrace season!
See on map
2519 Rue Notre-Dame Ouest Montréal H3J 1N4
551 Rue Saint-Martin Montréal H3J 2L6
5090A Rue Notre-Dame Ouest Montréal H4C 1T1
1025 Rue Lenoir Montréal H4C 2Z6
6512 Avenue du Parc Montréal H2V 4H9
6703 Avenue du Parc Montréal H2V 4J3
115 Avenue Laurier Ouest Montréal H2T 2N6
1212 Rue Saint-Zotique East Montréal H2S 1N5
1201 Boulevard Saint-Laurent Montréal H2X 1K4
989 Boulevard Saint-Laurent Montréal H2Z 1J4
1228 Rue Sherbrooke Ouest Montréal H3G 1H6
1 Boulevard Robert-Bourassa Montréal H3B 4S6
1184 Rue du Square-Phillips Montréal H3B 3C8
4697 Rue De Bullion Montréal H2T 1Y8
4869 Avenue du Parc Montréal H2V 4E7
328 Rue Beaubien Est Montréal H2S 1R8
4019 Rue Wellington Montréal H4G 1V6
4816 Rue Wellington Montréal H4G 1X4
1231 Avenue Lajoie Montréal H2V 1P2
5198 Rue Hutchison Montreal H2V 4A9