Ferreira Café: Trailblazer of upscale Portuguese restaurants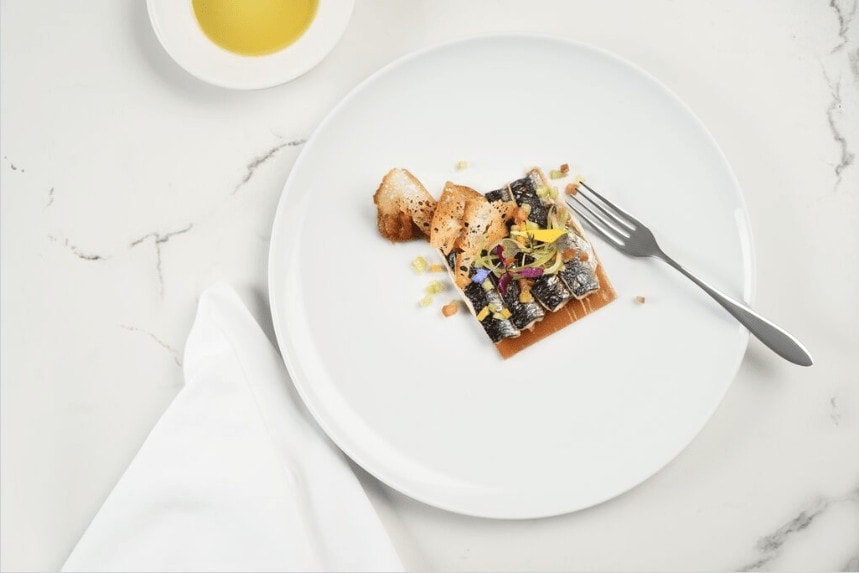 Carlos Ferreira opened Ferreira Café on April 1, 1996. The Montreal restaurant continues to be remarkable and its success comes down to to several things.
First of all, Ferreira is a tribute to Portuguese culture and cuisine. "I wanted to be an ambassador of my culture and through my restaurant, show how beautiful my country is, and pay homage to it." To do this, Carlos chose a large space in the heart of downtown, in one of the most popular neighbourhoods at the time, where there was no restaurant of its kind. The first menu was put together by Carlos himself on a Sunday at home. "I wanted an affordable, family-friendly restaurant but the clientele ended up being quite different. We were looking for something else but the location, the decor and the concept led to something different so we had to adapt very quickly. Three months after opening, we then arrived at what our customers had somehow imposed on us. It's important to adjust to the clients, after all we're there to serve them."
Things then moved ahead very fast. The numbers were high and the demand was relentless.
In 1996, Yves Montpetit from CAMDI Design introduced a new fresh decor to downtown Montreal and everyone loved it.
The restaurant offers a variety of choices in a menu with very Portuguese influences. Many great names have passed through Ferreira's kitchens : the late Nicolas Jongleu, Thierry Baron, Eric Gonzalez, and others. Marino, their chef at the time of opening, also took advantage of the restaurant's reputation and ability to grow. The menu reflects the tastes of the clientele and the place is a success. "At the time, no one served fish in the downtown core, so fish became an important item on our menu," says Chef João Hipólito, who now runs the kitchen. Ferreira was also offering exotic wines for that time and the owner still continues to offer wines from his homeland, as well as other selections. That's how things change for those who work hard.
Ferreira is a Montreal institution. The renowned restaurant has earned its reputation through years of hard work and change. Recently, Ferreira completed another decor update, giving the establishment a fresh look. The result is very elegant and you feel like you are in an upmarket restaurant in Portugal.
On Tuesdays, bottles of wine are half price and when the hockey games are on, you can come and go in less than 30 minutes. Our thanks to Ferreira Café for the invite!
What Carlos has learned the most from his experience is that whatever you do, you have to do it very well and always be ready to change. "You have to have your feet firmly on the ground and remember that in the restaurant business, everything can collapse very quickly. And that every single detail counts. Think about longevity, grab on to the future and re-adjust. A restaurant is constantly evolving." It is not by chance that Ferreira is still so popular today. The people behind the establishment work very hard to keep the place up to today's tastes, while respecting the traditions and history of the restaurant.
We wish Ferreira Café another beautiful twenty years of success.
Written by Élise Tastet