Escondite Drummond: The hidden Mexican address downtown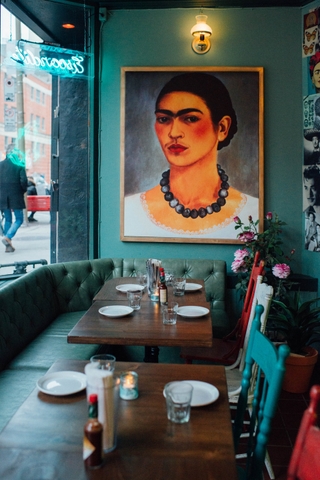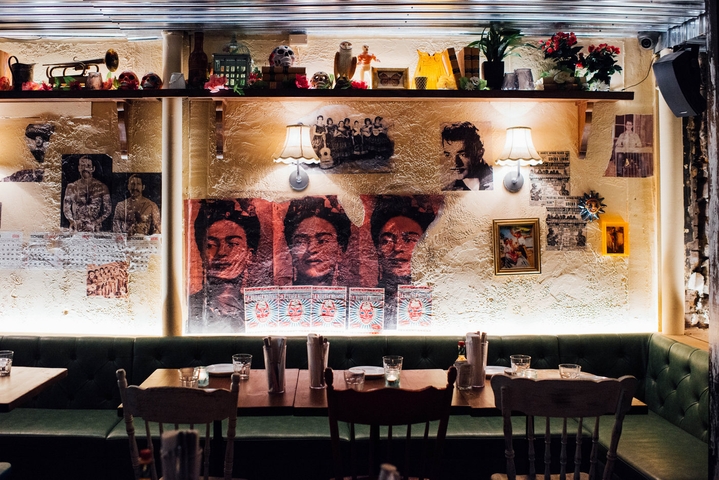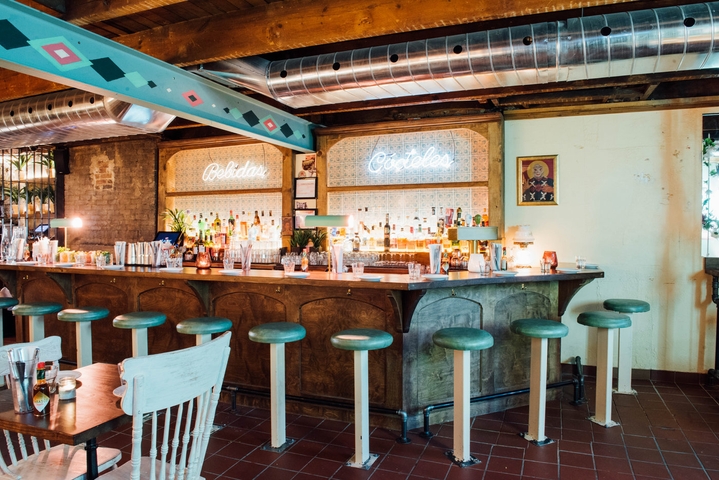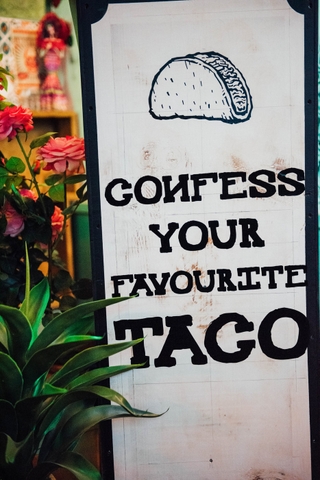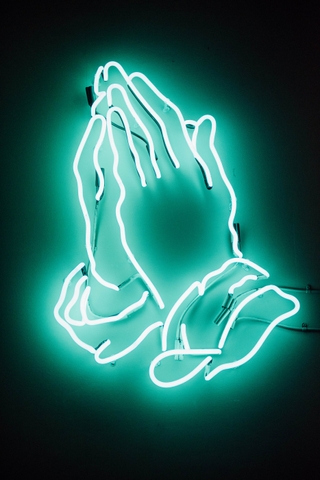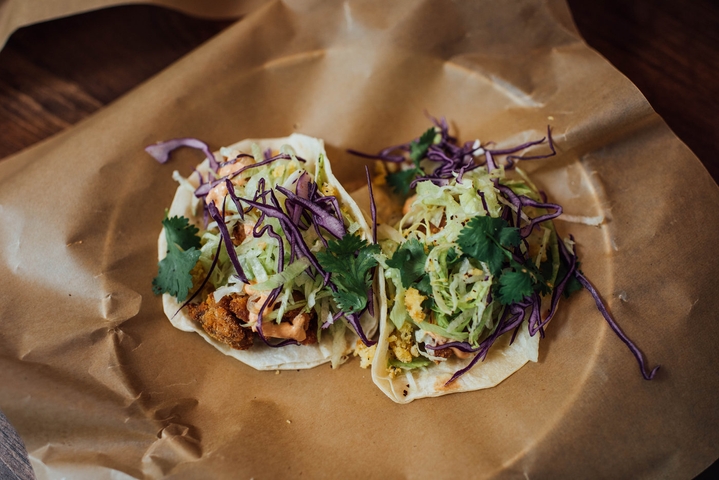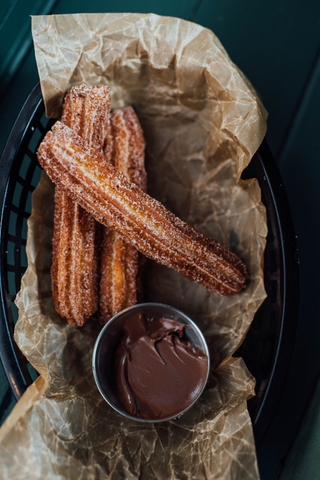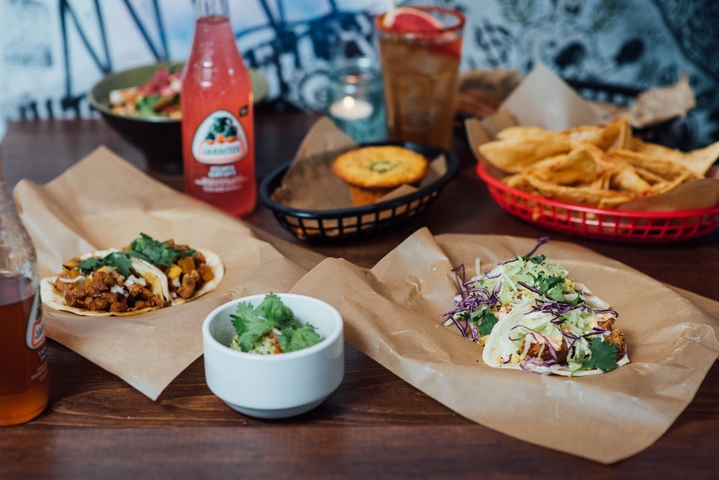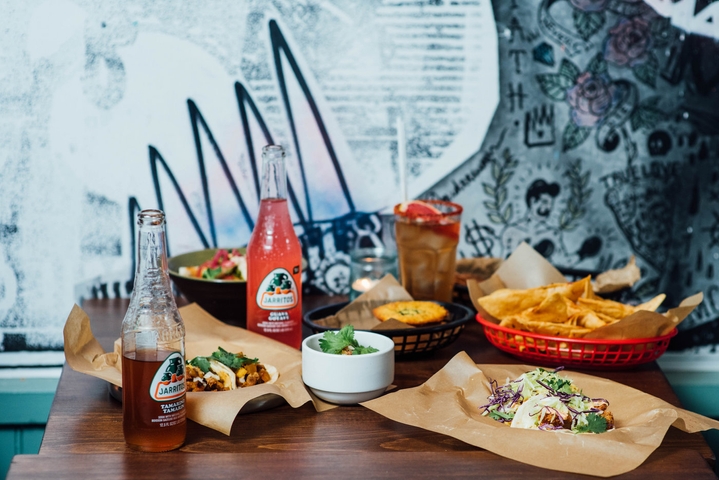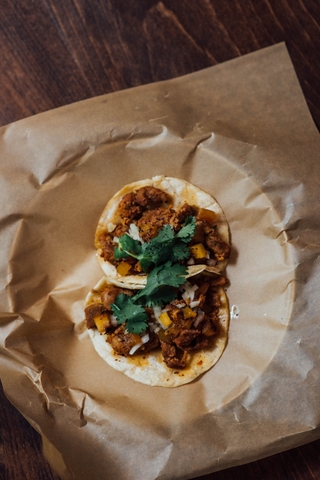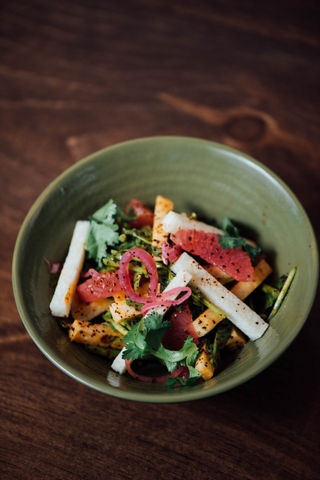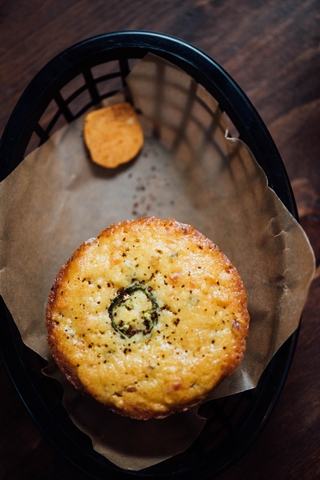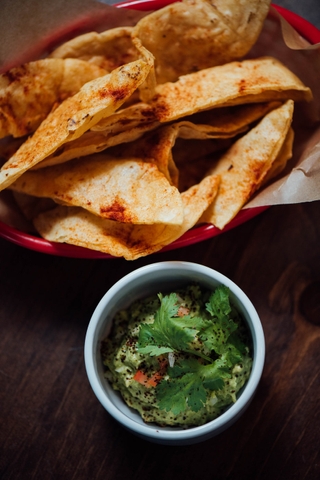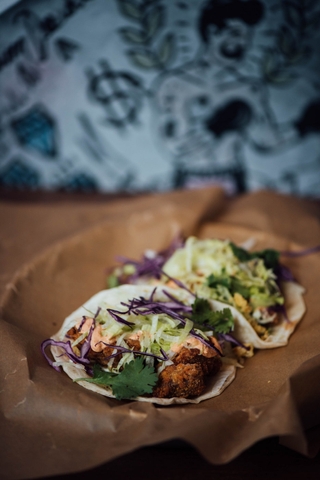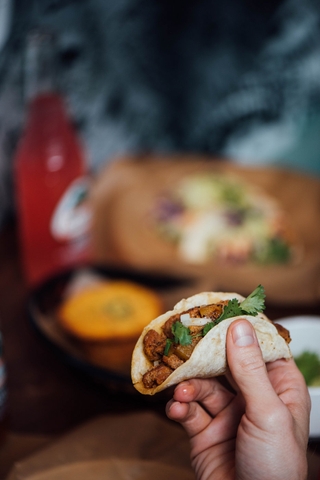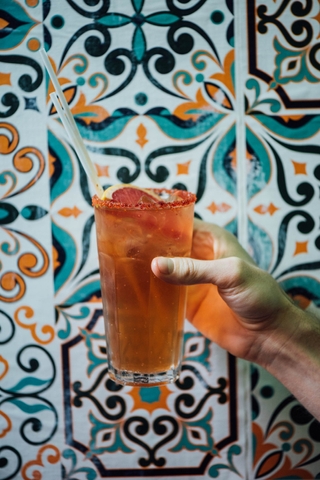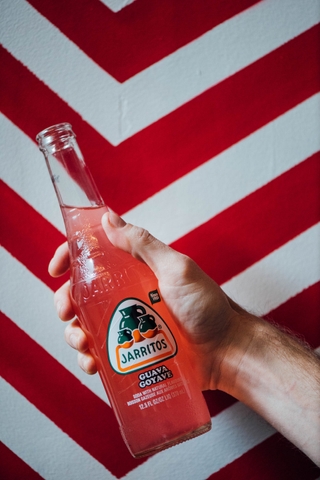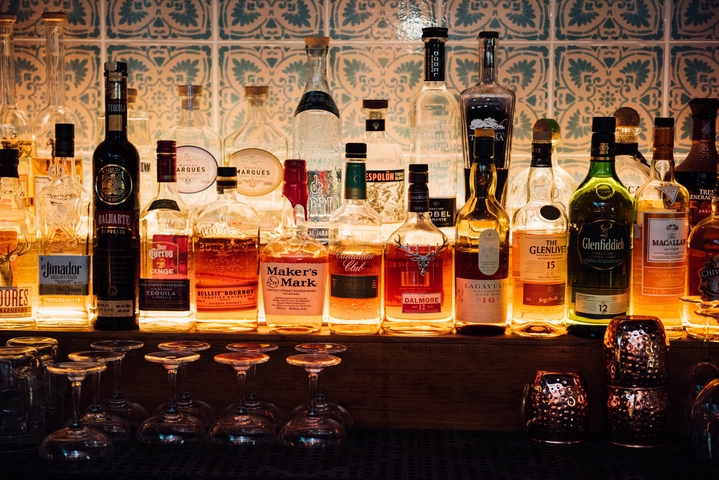 Escondite

$$
Monday: 11:30 AM – 2:30 PM
Tuesday: 11:30 AM – 2:30 PM, 5:30 – 10:00 PM
Wednesday: 11:30 AM – 2:30 PM, 5:30 – 10:00 PM
Thursday: 11:30 AM – 2:30 PM, 5:30 – 10:00 PM
Friday: 11:30 AM – 2:30 PM, 5:30 – 10:00 PM
Saturday: 5:30 – 10:00 PM
Sunday: Closed


Owner(s) Yann Levy, Benjamin Bitton, Yossi Ohana, Moti Meslati
Opened 2017

Accepts mastercard, visa, cash, debit
50 Seats
Escondite is a small Mexican taquería located just up the street from the Bell Centre. Named after the first Escondite on Union, it's a perfect little "hideaway" for a bite to eat and a drink before a game or concert.
Upon stepping inside, you feel like you've been transported elsewhere. Like their other addresses, Escondite Drummond is characterized by its mismatched decor; the walls are covered with exotic motifs, Frida Khalo posters, and colourful neon lights. With intentionally distressed old wooden chairs, everything in the space comes together with the desired effect: to transport us for the duration of a meal to a very festive and colourful Mexico.
Mexican classics and revisited favourites
And what about the food! Whether it's their excellent tacos (some of the best in town!), or their cheese and mushroom quesadillas (a favourite!), accompanied by guacamole and a refreshing cocktail, we eat very well and at a good price at Escondite Drummond. The flavours are authentic, with an inspired Montreal touch. The menu features classic Mexican dishes (tacos, quesadillas, nachos, ceviche), as well as some interpretations of beloved dishes, revisited with a Mexican twist: a general tao with tamarind and agave, or chicken wings with chipotle and maple.
For a more intimate atmosphere, we go downstairs and sit at the bar located in the basement of the restaurant. From this imposing bar come the excellent cocktails of Escondite; here you can enjoy a Margarita, Mojito, Caesar and other classics. The drink menu also features a selection of imported beers and a bottle of sparkling wine—for those nights that require a little celebration (like a win for the Habs).
A winning recipe
In the summer, Escondite Drummond has a nice terrace with a handful of seats; ideal for a snack or a drink with friends before an event. The quartet (Yann Levy, Benjamin Bitton, Yossi Ohana and Moti Meslati) behind Escondite Drummond (and their other addresses) have certainly found a winning recipe; a simple and successful menu in an eclectic space with a festive atmosphere.
Please note that because of its liquor license, Escondite Drummond cannot accommodate minors.
Written by Sophie Monkman
Photography by Alison Slattery