Cathcart: The impressive food court at Place-Ville-Marie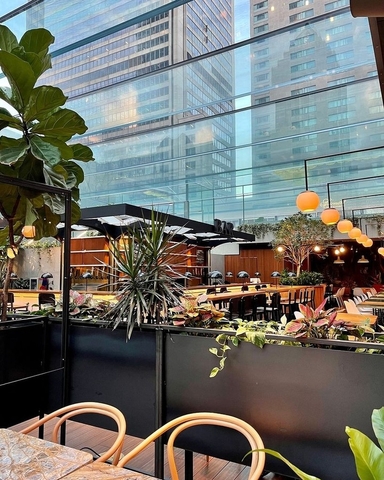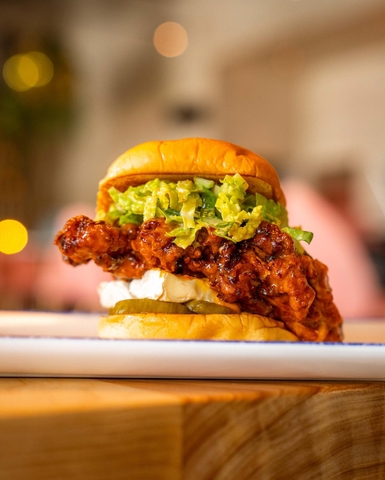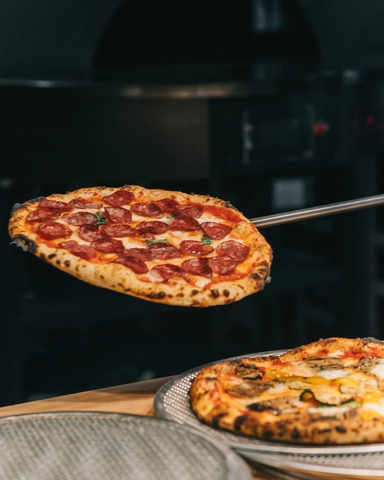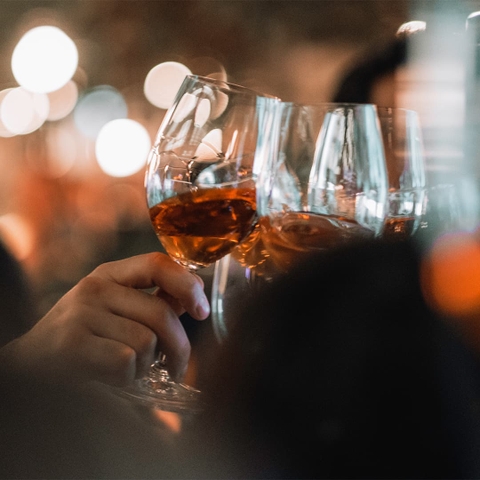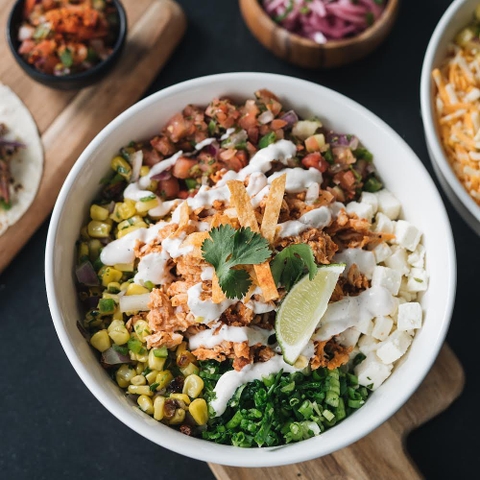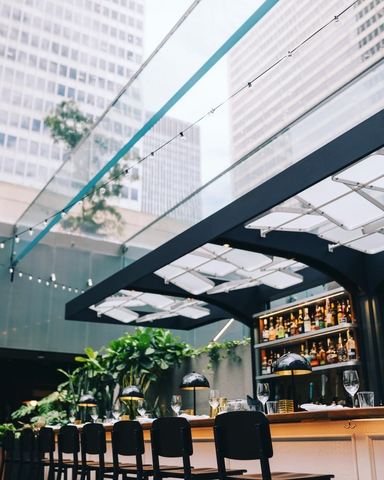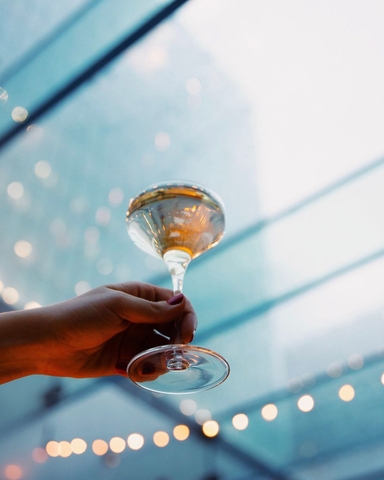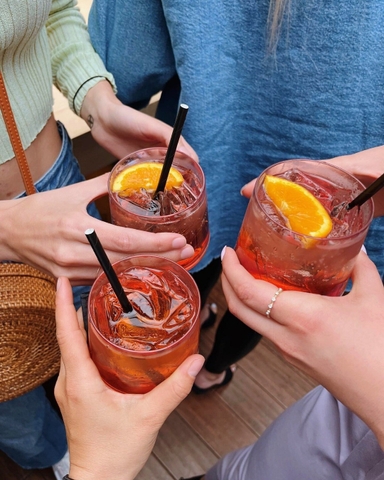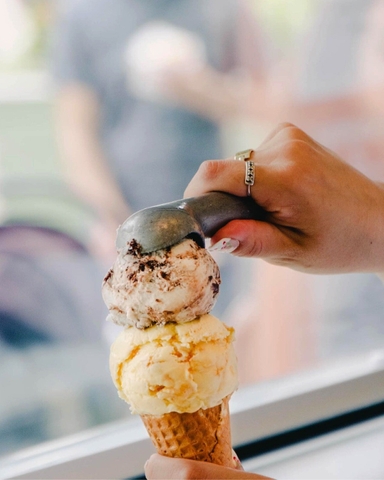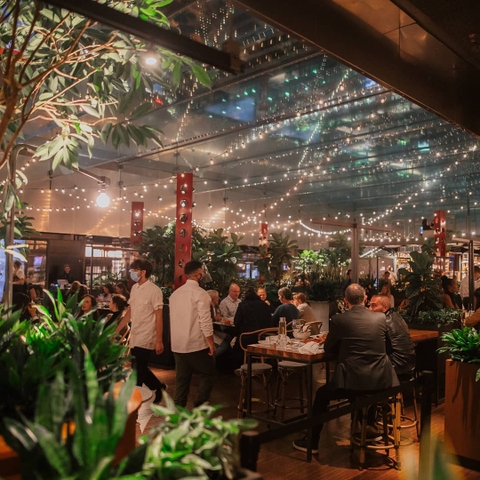 Le Cathcart

Monday: 7:00 AM – 3:00 PM
Tuesday: 7:00 AM – 8:00 PM
Wednesday: 7:00 AM – 8:00 PM
Thursday: 7:00 AM – 11:00 PM
Friday: 7:00 AM – 8:00 PM
Saturday: 11:00 AM – 7:00 PM
Sunday: Closed


Accepts mastercard, visa, amex, cash, debit
200 Seats
Accepts groups
Le Cathcart is one of the most popular food courts in Montreal (especially on Thursdays), and is part of Projet Nouveau Centre, an investment of over $1 billion by Ivanhoe Cambridge to energize the heart of downtown Montreal.
Le Cathcart Restaurants and Biergarten's unique decor sets it apart from other food halls. The huge 35,000 sq. ft. venue welcomes its customers under its impressive glass ceiling with over 1,000 seats (in addition to its open-air brasserie). The complex is full of natural light and diners get a perfect view of Mount Royal; it's hard to imagine a nicer spot to enjoy a glass of wine downtown! Plus, the place is especially cool for a food court.
A lively gourmet concept
The project was envisioned by A5 Hospitality (manager of over 15 restaurants and bars), and brought to life by the talented Sid Lee Architecture firm in collaboration with Menkès Shooner Dagenais LeTourneux Architects.
The choices are varied, and make it an ideal spot to enjoy lunch with colleagues or a happy hour with friends. There is an impressive culinary offer thanks to its Biergarten and its 12 counters/restaurants/cafés. Under the culinary direction of Chef Lionel Piraux, several renowned establishments have set up shop here. In addition, a major effort has been made to offer 100% recyclable and compostable containers. For a food court, this is a remarkable effort and an important initiative!
Biergaten, restaurants and cafés
The Biergaten at Cathcart, located under the famous glass ceiling of Place-Ville-Marie, offers a wide selection of microbrewery beers chosen by Stéphane Pilon (founder of Les Vilains Brasseurs), a range of choice wines selected by sommelier Marc-André Nadeau (Jatoba), and a range of cocktails by Daphnée Vary Deshaies (formerly of Foxy). It can host happy hours, parties, weddings, conferences and all other group activities. The place is also enlivened by monthly programming. In fact, for the more festive, Thursdays are the day to go! Expect a great evening of music and networking.
Le Cathcart also offers 12 counters/restaurants/cafés, listed right here:
Otto: This Japanese eatery serves warm, tasty and comforting food. At their counter, you can enjoy their delicious ramen. They also have a branch on Saint-Mathieu Street, a bistro on the Plateau, and a bar on Notre-Dame West.
Arthurs Nosh Bar: Whether it's for lunch or happy hour, Arthurs offers gourmet dishes that highlight and revisit Jewish specialties!
Tulum Taquería: Created by A5 Hospitality, this taquería offers delicious Mexican dishes that will make you travel.
HÀ: HÀ is a staple restaurant in Montreal. Here, the dishes are influenced by the Vietnamese culture of the late Mr. Hà and the Laotian cuisine of chef Ross Louangsignotha.
Pizza del Fornaio: This pizzeria, which means "baker's pizza", offers very good Neapolitan-inspired pizzas created by Italian chef and pizzaiolo Federico Bianchi.
Café Véloce: Small café open from Monday to Friday, the place offers a wide variety of coffee and tea choices as well as some pastries.
Karma Poké: Also owned by A5 Hospitality, you can customize your own poké bowl to suit your taste and mood.
Dirty Greens: Chef Raegan Steinberg's counter offers delicious, hearty salads and healthy dishes made with fresh ingredients.
Burgers + Frites: The counter lives up to its name. Here you can enjoy tasty smash burgers with crispy fries. Hot dogs and fries are also part of the menu.
Chikin: American chef Michael Lewis brings the colours of Miami to Montreal with his succulent Korean fried chicken counter – which is now part of our list of the best fried chicken in Montreal!
Omnivore: Known for their Montreal-tinged Lebanese delicacies, here you'll find Lebanese classics revisited in the form of grilled meats, fresh salads and reinvented sandwiches.
Patzzi: Chefs Alexandre Cohen and Luka Lecavalier's Italian sandwich shop offers generously filled sandwiches and unique flavour combinations.
Food court vs. local addresses
As you know, we are all about promoting good local addresses and discovering little treasures at Tastet. However, Montreal's food courts, like Cathcart, bring a quality food offering that allows downtown visitors to experience the diversity of Montreal's food scene in a nice space. Instead of eating in a chain on St. Catherine Street, we suggest you savour a salad from the owners of Arthurs or a Tonkinese soup from HÀ. Le Cathcart makes great efforts in its promotion of Montreal gastronomy, in the diversity of its offer, and in the decor and atmosphere of the space. And we love that.
Written by Élise Tastet
Photography by Cathcart