Jatoba: Very classy dining in downtown Montreal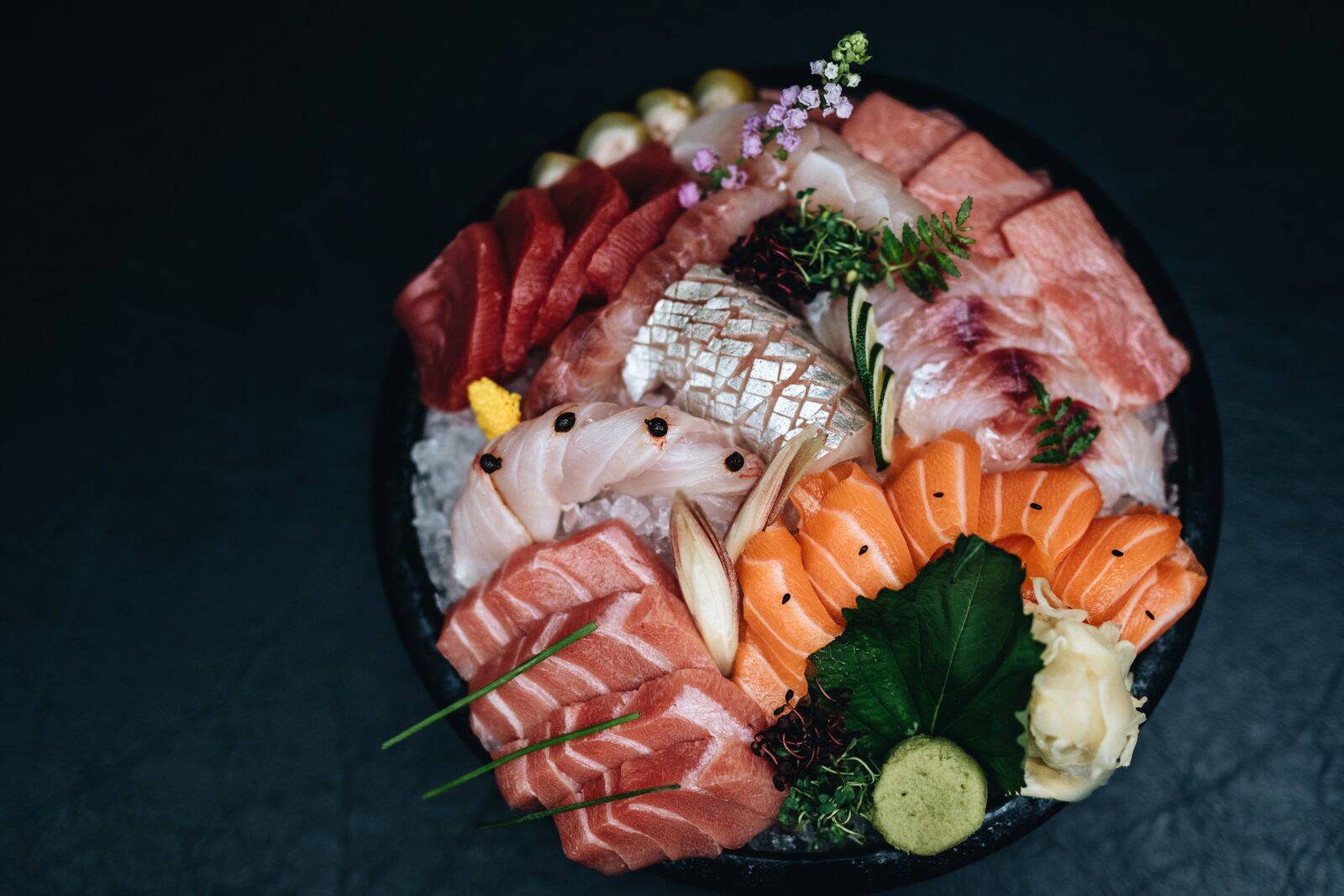 Jatoba is located in the former Philips Lounge and what a magnificent setting this is.  A great round of applause for La Chambre Design, who are also behind Suwu, Apartment 200 and Namos, to name a few. From classic bistro lamps, designed by Lambert & Fils that hang above the very long bar with its beautiful white/black marble counter, or the modern dining chairs with their rounded backs, and long wall benches. The exposed red brick walls work beautifully with the high ceilings that have the most intricate and eye-catching mouldings. It is all very chic and very attractive. A few green plants and objects that are carefully placed on unobtrusive shelving also draw your attention. And what to say about the terrace! Everyone enjoys this wonderful space that overlooks the kitchen yet also offers a view of downtown for at least three out of four seasons. Magic !
When Jatoba opened back in 2014, everyone was saying  « Antonio Park has opened Jatoba, a new restaurant in downtown Montreal ». In reality, linking Antonio Park and Jatoba is absolutely correct, but not as you think. This star chef is not in the kitchen at Jatoba but instead, is a shareholder partner.
Nevertheless, the chef who is working his magic in Jatoba's kitchen is none other than Olivier Vigneault. Originally from Quebec City, Vigneault has worked at (now-closed) Yuzu in Quebec City, and Marabout, Miso, Kaizen, and then Park Restaurant. He is young, unpretentious, loves his menu and gets a glint in his right eye when he leaves the kitchen to talk about his dishes.
There are a number of talented people behind Jatoba such as Nicolas Urli (Hà, Flyjin) for whom we have a lot of respect. He is known for putting so much effort into his projects, is passionate about his work and takes on more daring jobs that make our beautiful city even more extraordinary. And then there is Marco Benatar (partner in Flyjin), plus Alexandre Besnar and Patrick Hétu (A5 Management),  Throughout Montreal, they own some 15 locations, on both the North and South Shores.
For those of us who have deep pockets, Jatoba will undoubtedly charm and impress your guests. The best Jatoba dining experience is the chef's speciality – the seafood platter. Impressive and memorable. Small and large dishes chosen from the rest of the menu are easily shared and ideal for parties.
If you are like us and do not want to raid your piggy bank to come here, it is always possible at Jatoba to order some reasonably-priced and exquisite dishes like their wonderful dumplings, excellent tuna or beef tataki, vegetable or fried rice. And keep in mind that Jatoba's servings are very generous. The rest of the menu proposes salads, more seafood, meat, poultry and vegetables.
Ah, the desserts – Kimberly Estrada's sweet delights are a must. There are just four of them, and they're all exquisite.
Jatoba has a bar license, which makes it an easy decision to drop in for a 5-to-7 drink. There are affordable wines and delicious cocktails created by mixologist Simon L'Espérance. My favorite is the 'Shore Leave'. And thanks to manager Manolo Ferreira Cost, you will be well looked after during a visit to Jatoba.
Many thanks to Jatoba for the invitation!
Written by Élise Tastet