L'Andouille: Gourmet buvette and fine delicatessen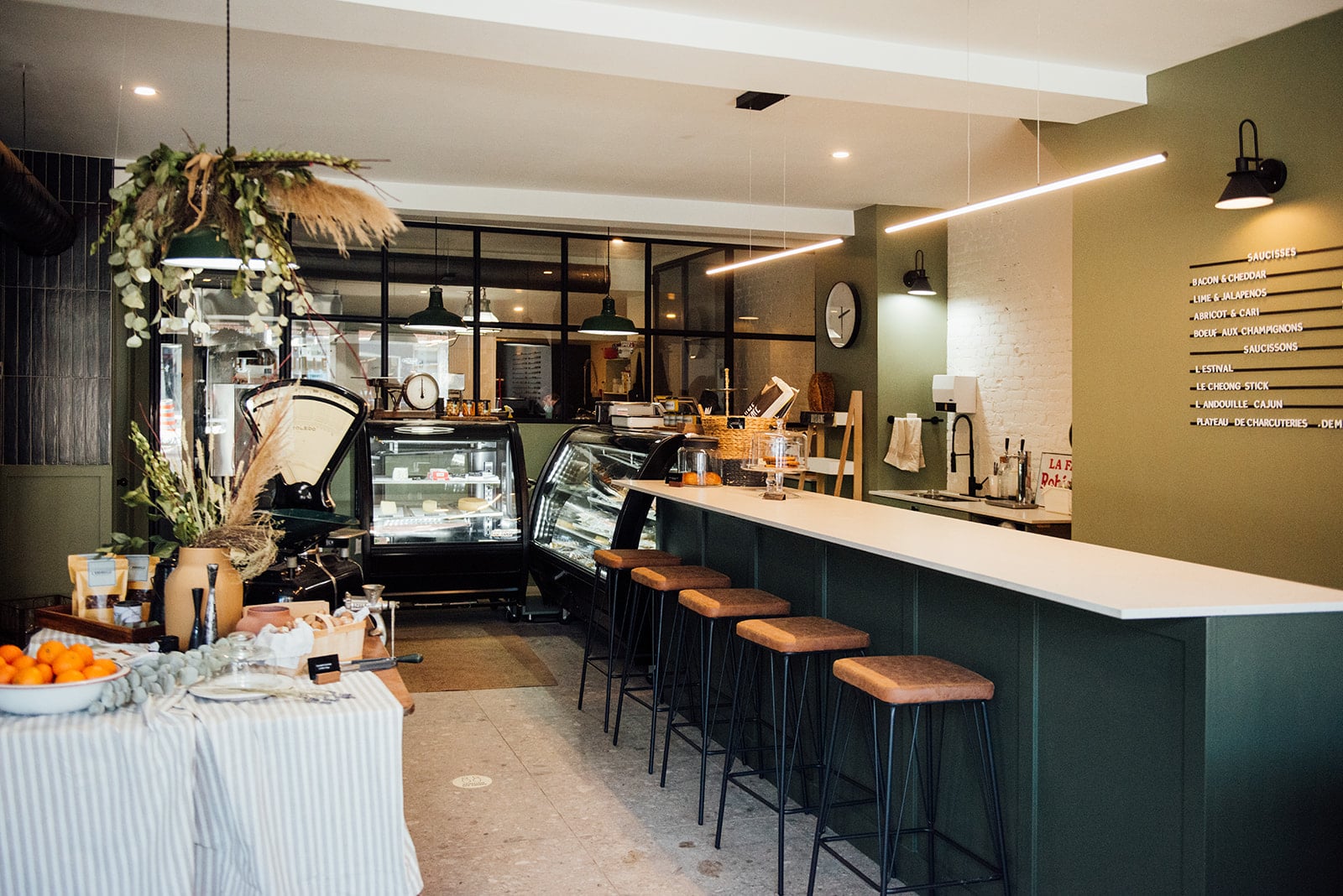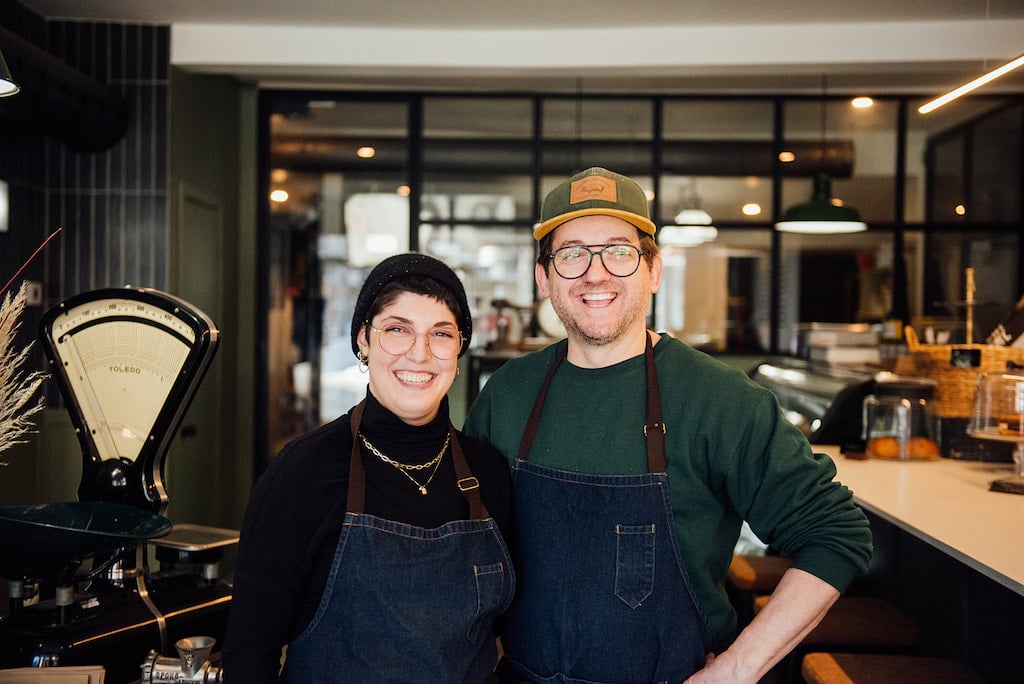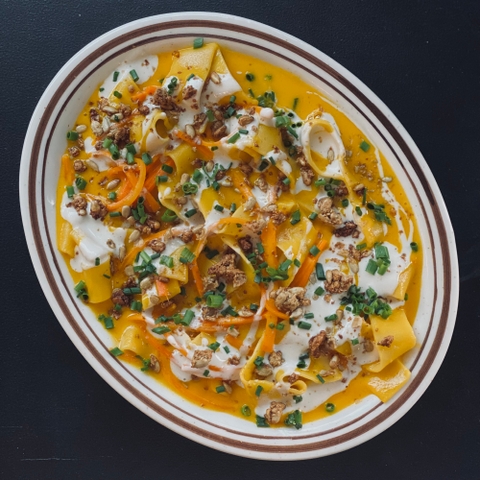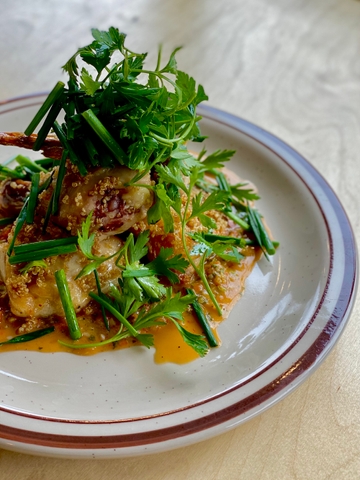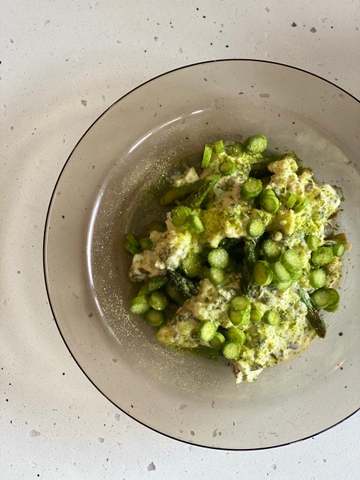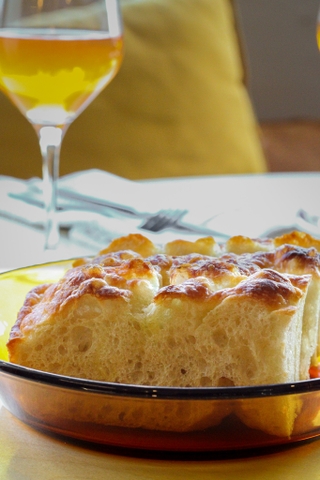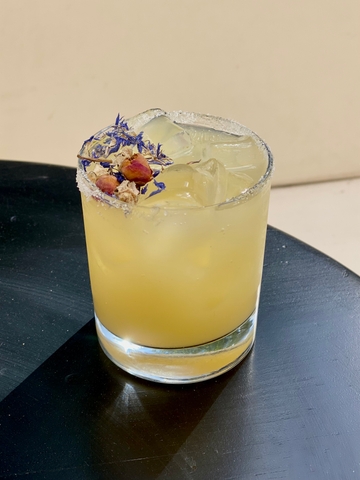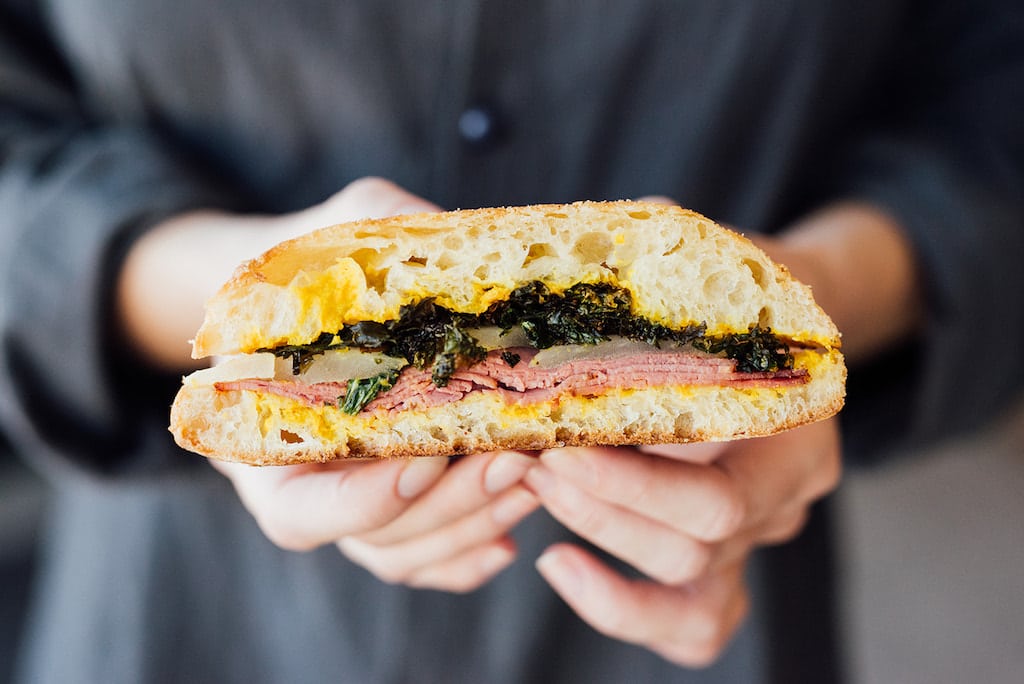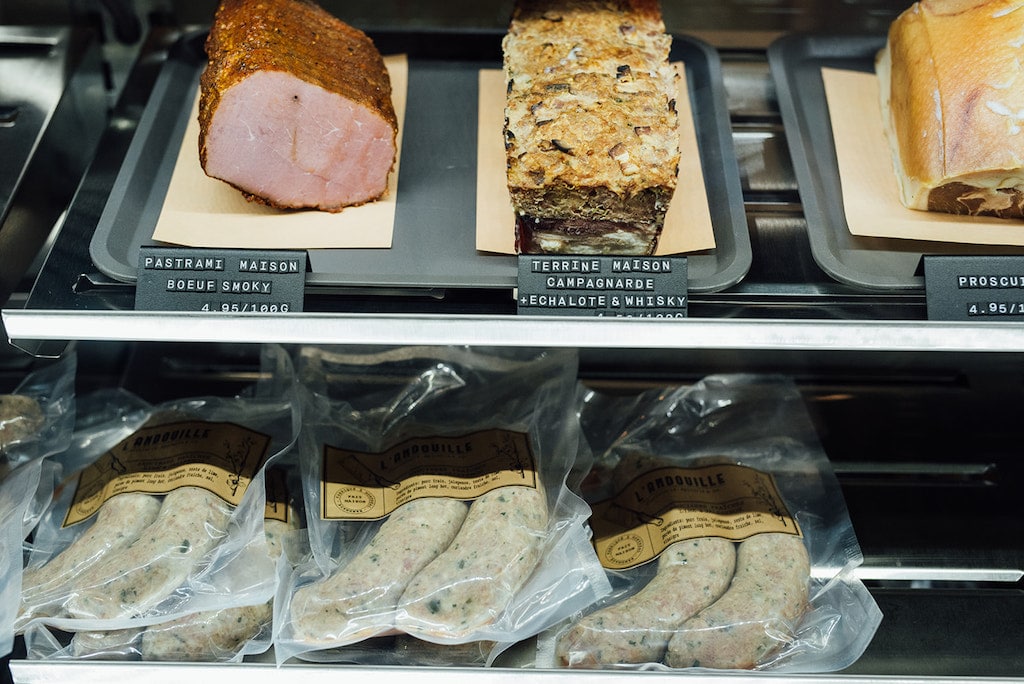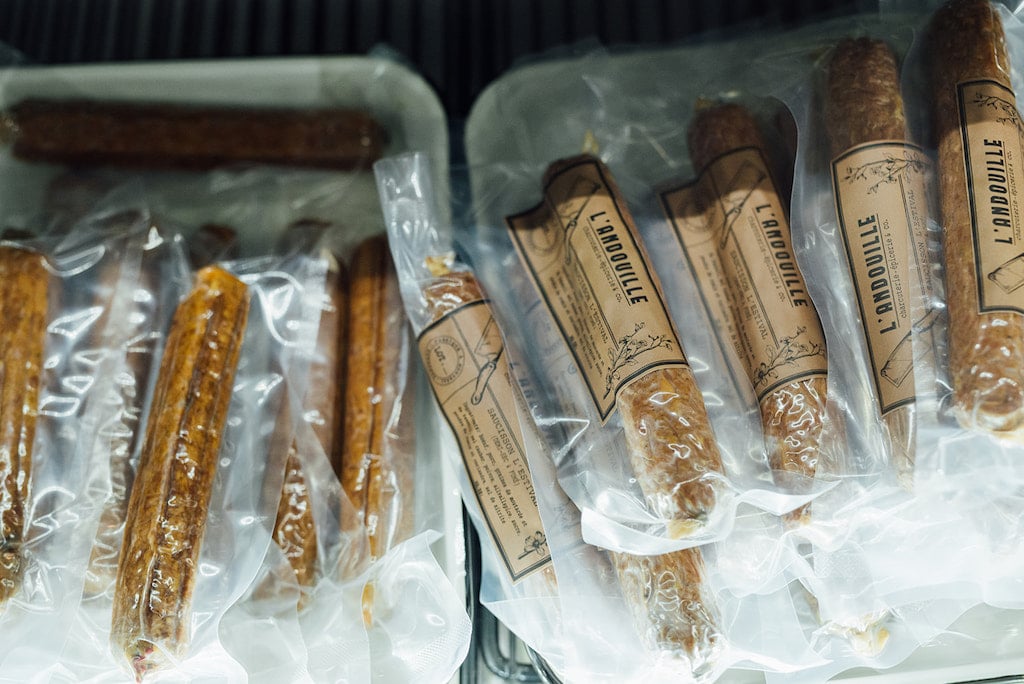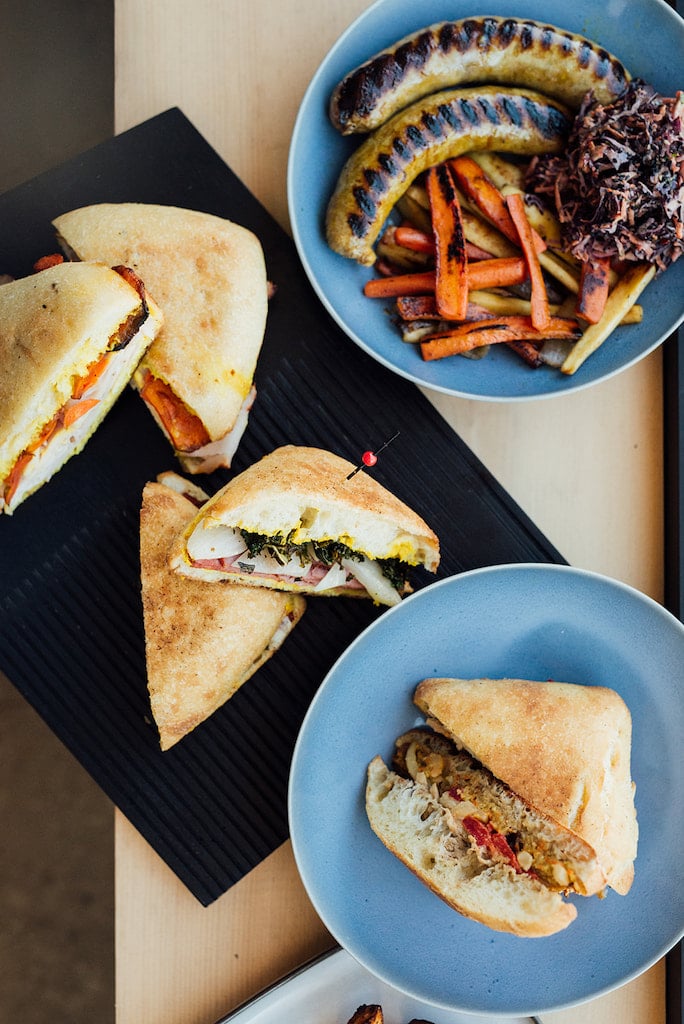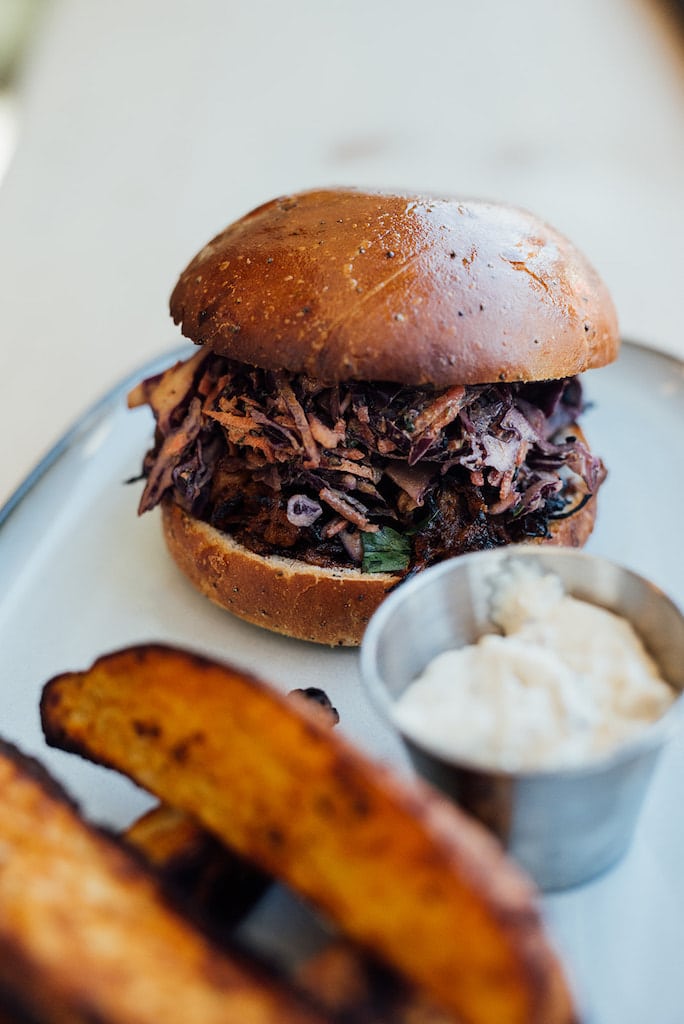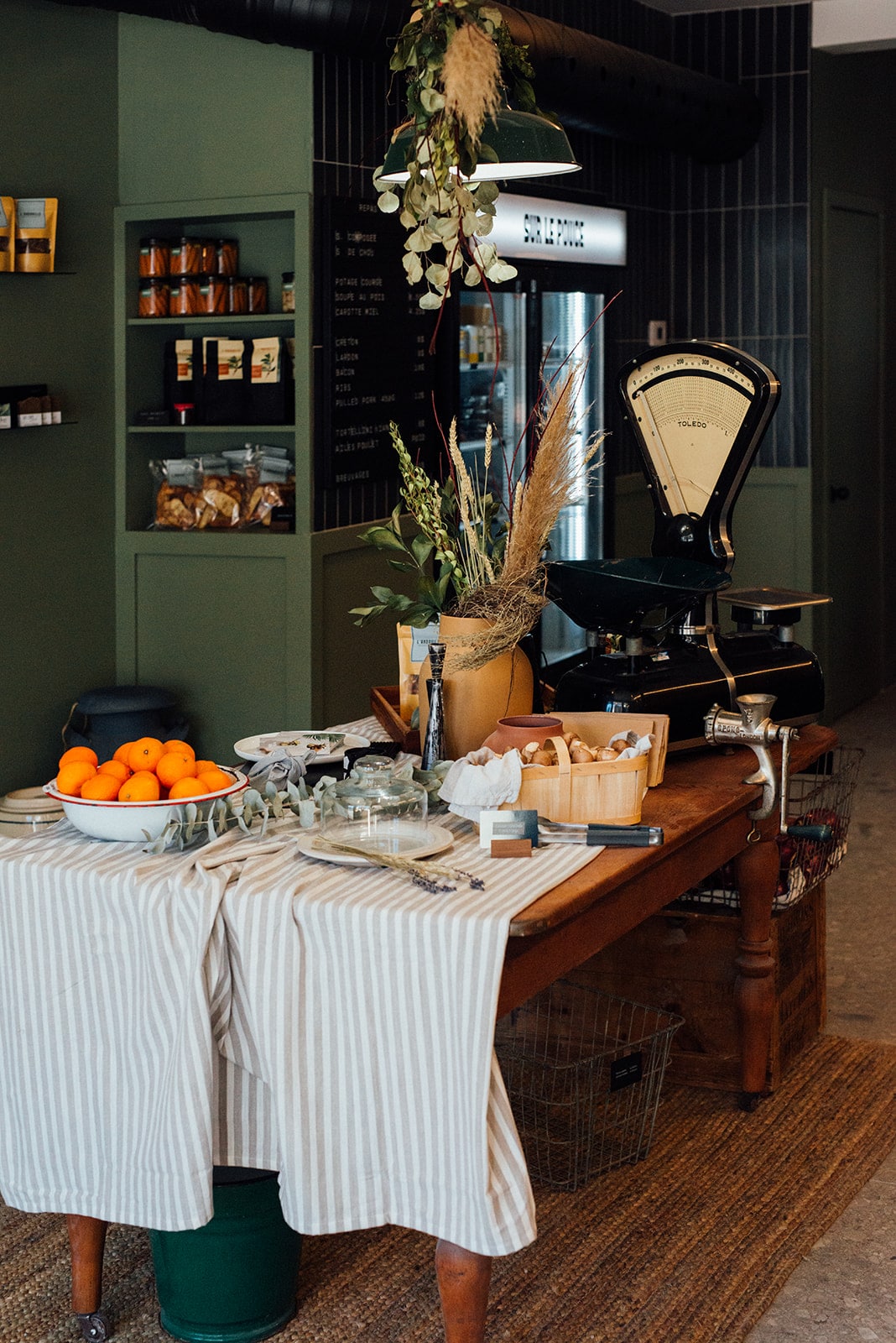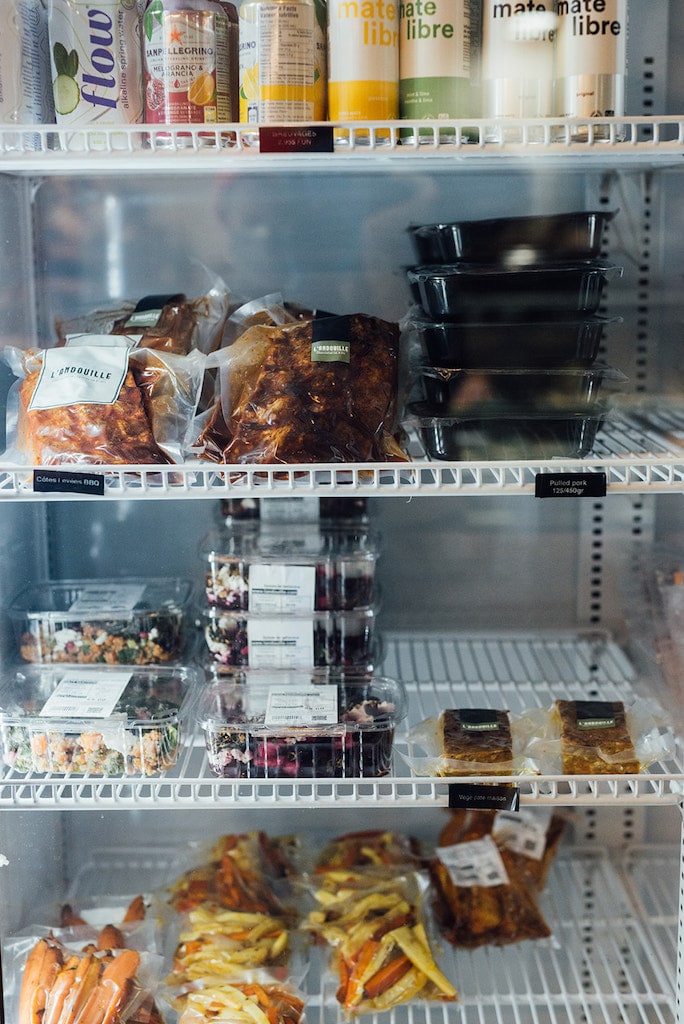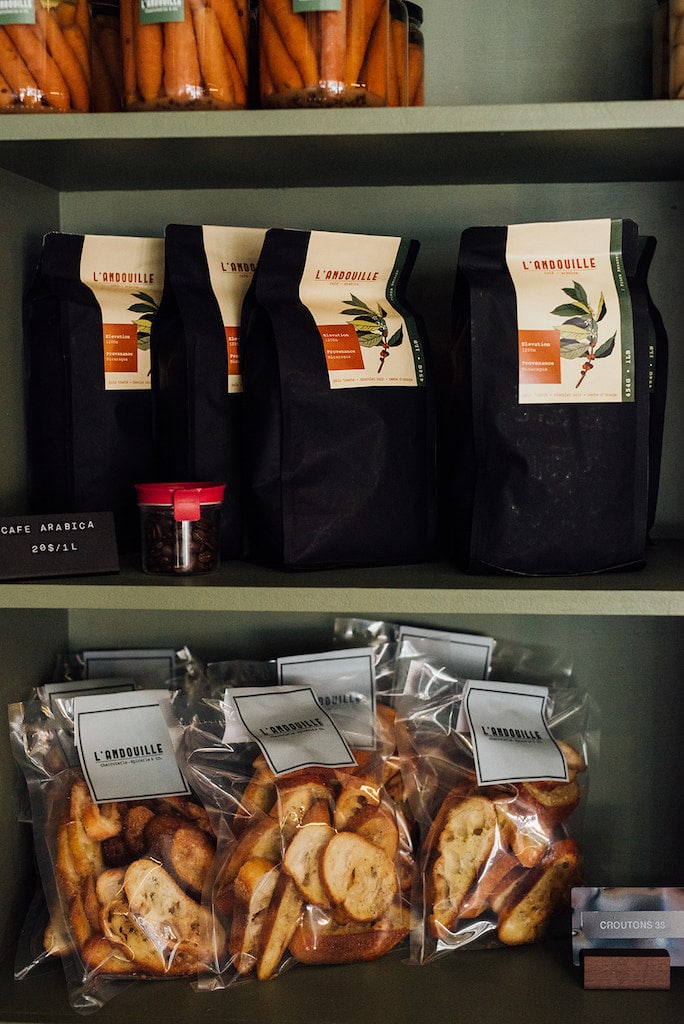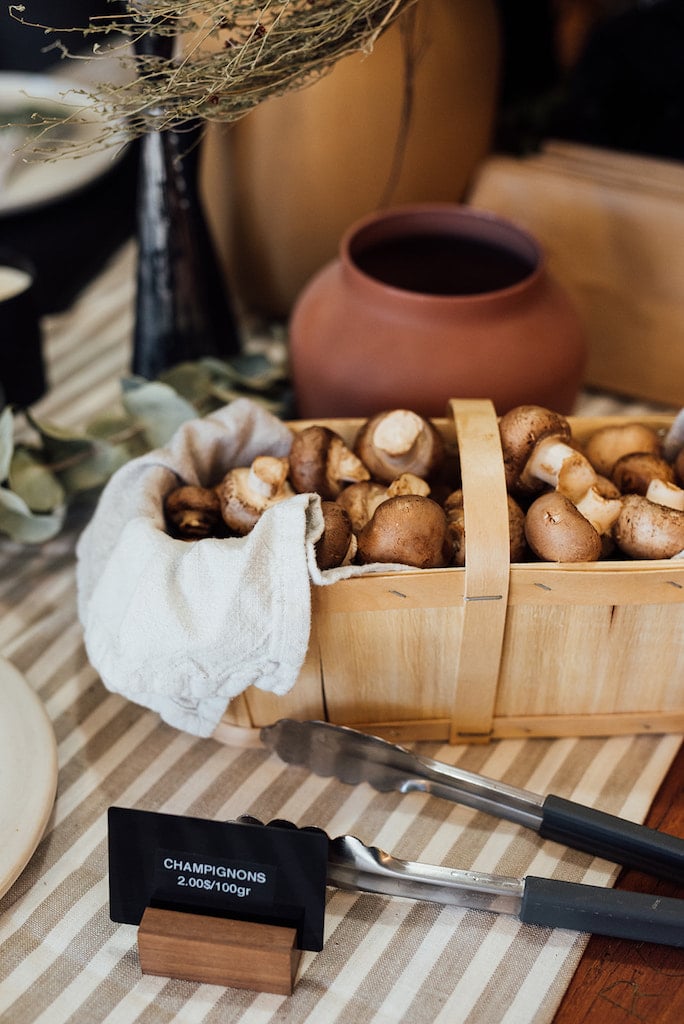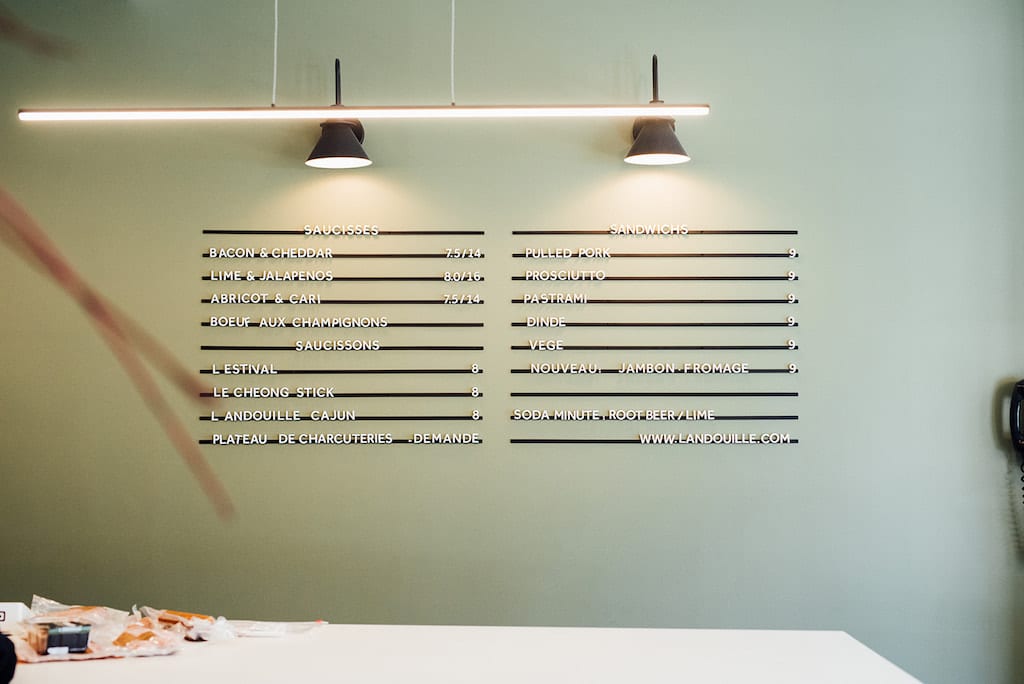 L'Andouille occupies a charming space at the intersection of Beaubien Street and de Gaspé Avenue, in the heart of Little Italy. We head there for their fine charcuterie, delectable lunchtime combos, or for their gourmet buvette in the evening.
A sparkling team
Owners Vanni Lussier and Luc Bouffard took advantage of the pandemic to explore a new avenue. Vanni confides: "At the beginning, we really had the imposter syndrome. At the same time, we like our atypical backgrounds and our little unconventional side."
Vanni comes from a fashion background and is studying environmental design at UQAM. She is responsible for the decor and art direction. Luc, an ex-actor, has developed a passion for charcuterie. Both have worked in event management (they also offer a catering service). This duo is joined by Vanni's sister, chef Micha Lussier. Having studied cooking, she trained in the kitchens of restaurants such as Cadet and Bloomfield. She is currently studying communications. The richness of their diverse backgrounds can be felt, to the delight of their clientele.
Everything happens for a reason
After moving in, the owners discovered that the space had previously been a butcher's shop from 1928 to 1968. One day, the butcher's son came into the shop to share the story. Everything happens for a reason.
The décor nods to butcher shops in Brooklyn and the general shops of the time. The green-clad walls and wood accents create a warm and inviting atmosphere. The large glass kitchen offers a view of the drying room for the charcuterie. During the summer, a lovely terrace with thirty seats is located on Avenue de Gaspé.
The buvette side
Micha Lussier offers a menu that changes with the seasons. We love the Cornish chicken with chien sauce, the Quebec asparagus with a decadent gribiche sauce, and the leek vinaigrette with mussels.
The charcuterie platter is a must. Luc prepares his charcuterie with Quebec pork, in a way that is less fatty and salty. We take our time, allow the meat melt on the tongue, then rinse with a sip of natural wine from the menu meticulously assembled by Vanni.
Épicerie side
On the épicerie side, you can buy homemade charcuterie and all sorts of nice products to complement it. You'll find everything you need for a quick aperitif in the park (platters to-go and a fridge of beer and wine), but also for cooking a delicious meal at home. Among other things, the display is full of sausages, oatmeal cretons, smoked pancetta, and a variety of tasty sausages. Some of the most popular are the bacon cheddar, apricot curry (a favourite among kids), and lime and jalapeño.
Lunchtime Combos
At lunchtime, L'Andouille offers a few sandwiches with—you guessed it—their delicious charcuterie. It's impossible to resist the trio served with potato wedges and a choice of seasonal homemade sodas. There is even a vegetarian option!
L'Andouille is now part of our list of the best butcher shops in Montreal, as well as our list of where to enjoy a great charcuterie platter in the city. Thank you Micha, Vanni and Luc, your authenticity and passion are felt, and we look forward to coming back soon!
Written by Sarah Laporta
Photography by Alison Slattery




L'Andouille

Monday: Closed
Tuesday: Closed
Wednesday: 11:00 AM – 6:30 PM
Thursday: 11:00 AM – 11:30 PM
Friday: 11:00 AM – 11:30 PM
Saturday: 11:00 AM – 11:30 PM
Sunday: 11:00 AM – 6:30 PM


Owner(s) Vanni Lussier, Luc Bouffard
Chef(s) Micha Lussier
Sommelier Vanni Lussier
Opened 2020-10-01

Accepts mastercard, visa, cash, debit
20 Seats