Jellyfish Crudo + Charbon: Glamorous restaurant in Old Montreal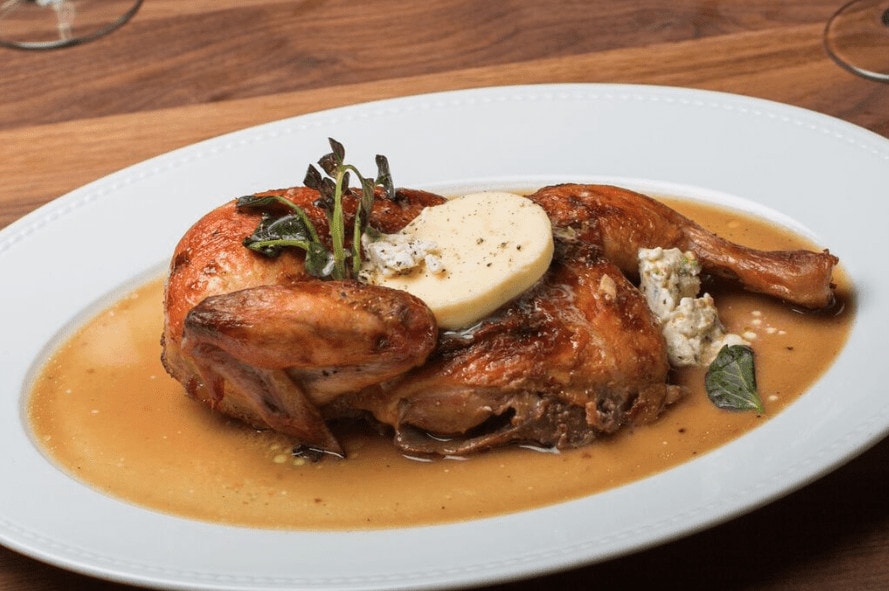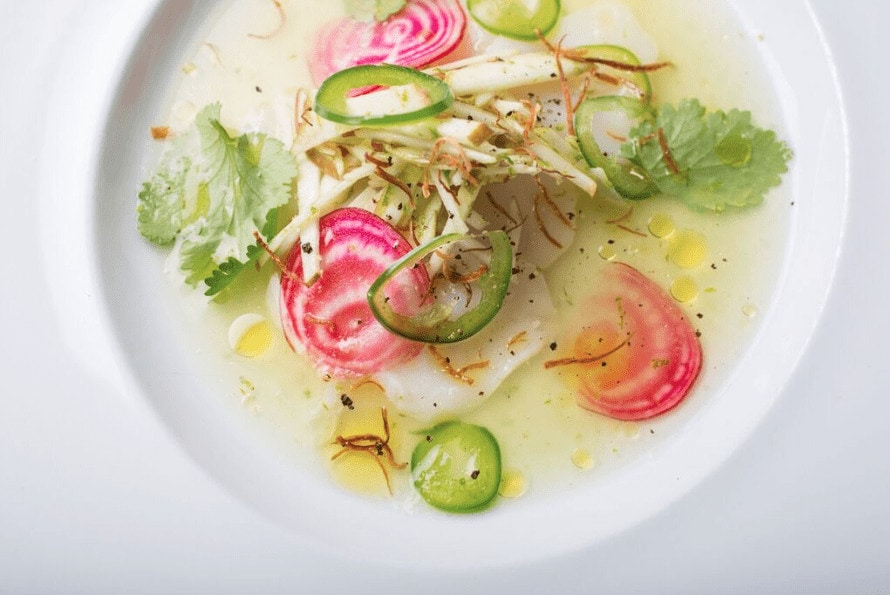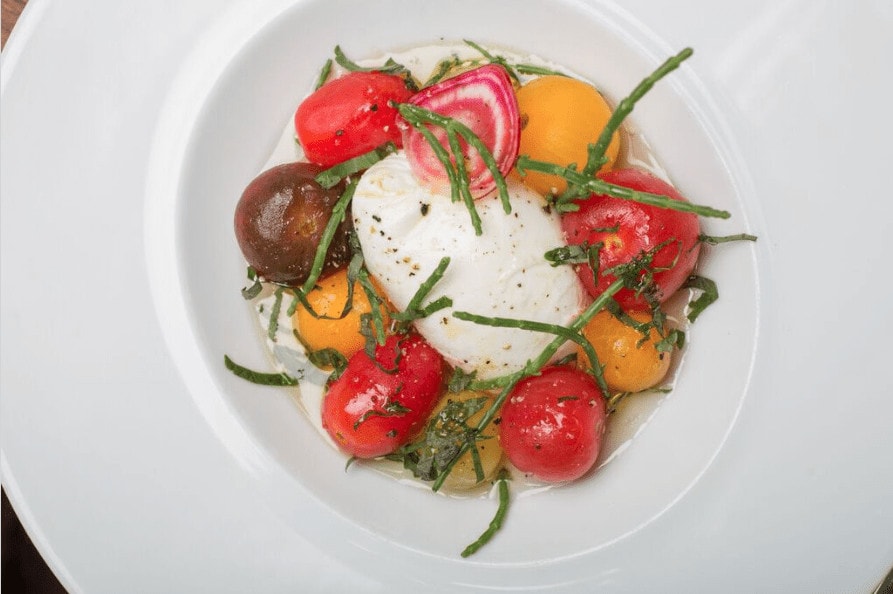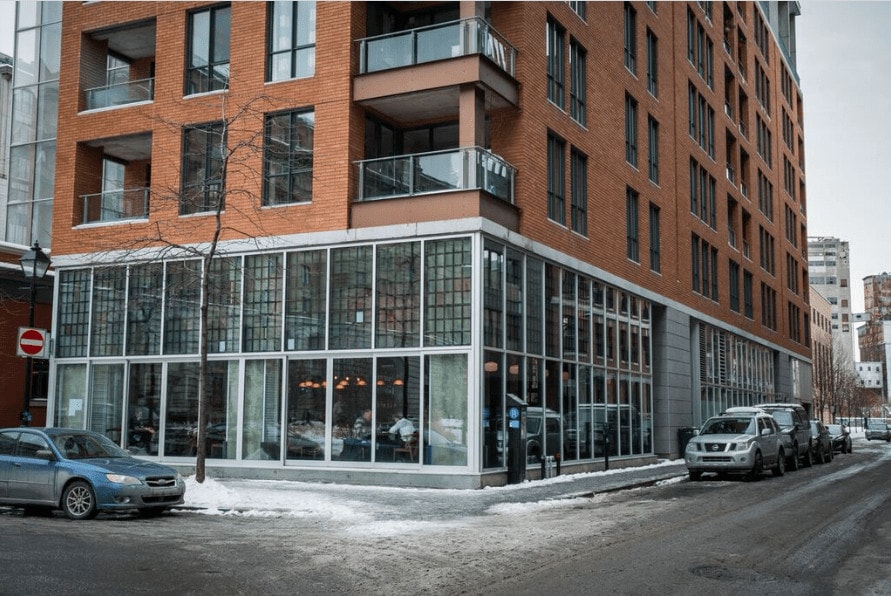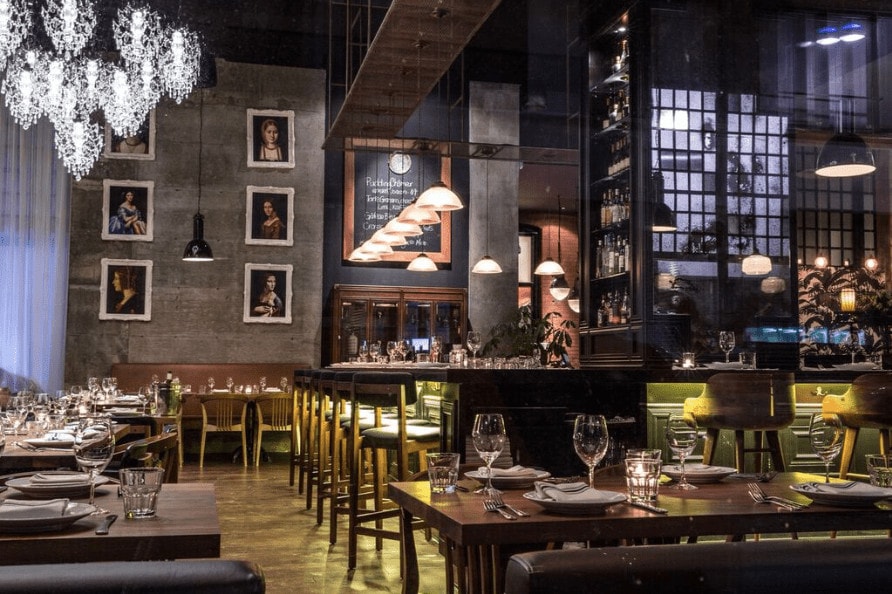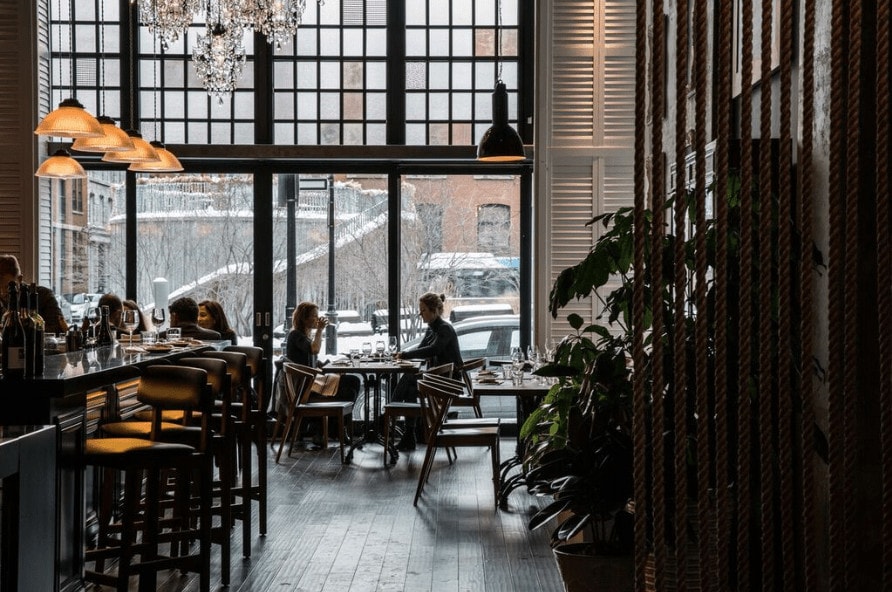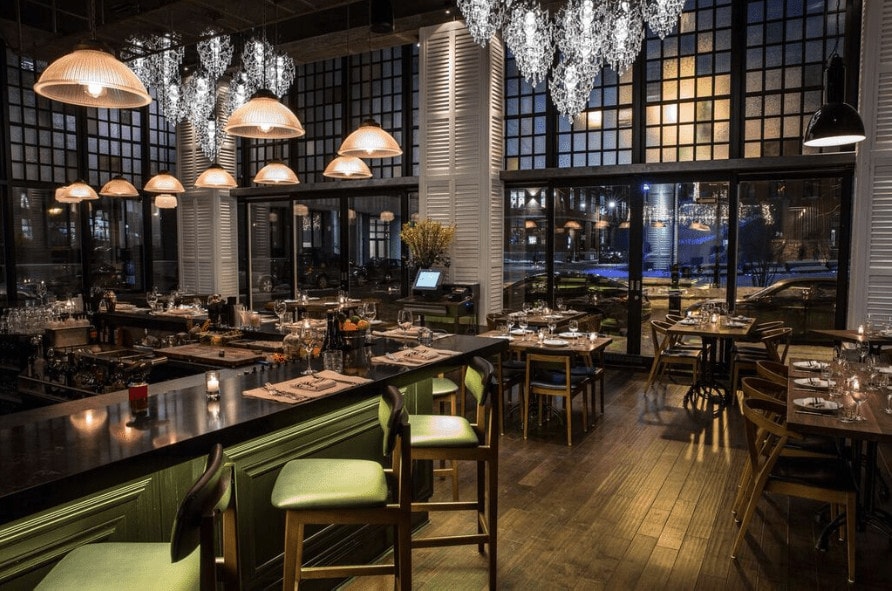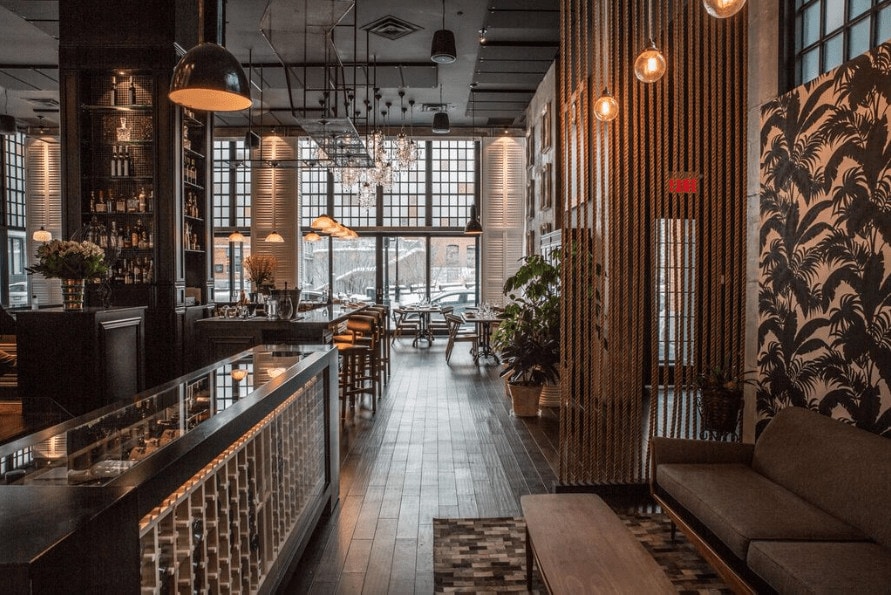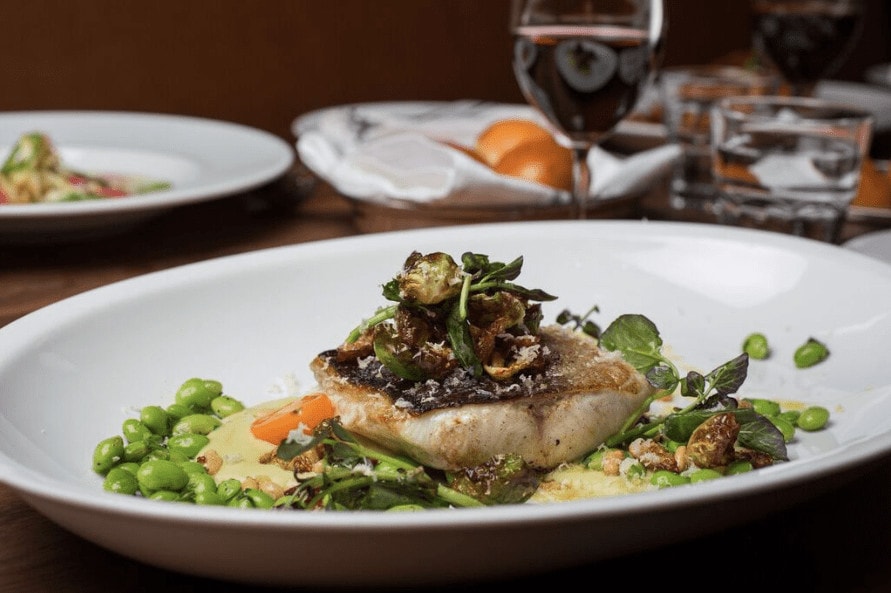 Jellyfish

$$$
Monday: 5:30 – 10:00 PM
Tuesday: 5:30 – 10:00 PM
Wednesday: 5:30 – 10:30 PM
Thursday: 5:30 – 10:30 PM
Friday: 5:30 – 11:00 PM
Saturday: 5:30 – 11:00 PM
Sunday: Closed

Jellyfish Crudo + Charbon is quite the stunning restaurant in Old Montreal located in the beautiful complex on Marguerite d'Youville (near Des Sœurs Grises St).
« I've had my eyes on this place since its creation. With its large corner windows and 16' ceilings, I find it magnificent. » Jellyfish Crudo + Charbon has 90 seats and the huge open space is more than impressive, it is glamourous, beyond trendy and the use of expensive materials is everywhere. Where do you start ? The large bar with its black countertop takes center stage, the beautiful crystal chandeliers, an understated yet luxurious color scheme that includes a Chartreuse green on the bar stools and bar surround that pops out (thanks to the excellent lighting), and you can't miss the unique-looking white shutters that cloak the high pillars. There's also a mezzanine area where you can overlook the entire space. The owners are Francis Rodrigue (ex-Vauvert, Madame Thai, Hambar-now Magia) and Roberto Pesut (Globe, Buenanotte) and chef Mathieu Masson-Duceppe.
At Jellyfish, there's a young talented chef ! « I work with even more passion to compensate for my young age. I graduated from ITHQ and have always worked in the kitchens. I've also worked at Mundo Trattoria, Moishes, run my own catering service from home for numerous events, and then worked as a chef in hotels in the Dominican Republic and around the Caribbean. » Also note that he participated in 'Chopped Canada' where he received recognition. This young chef is eager to succeed, he puts his heart and soul into what he does and the 'proof is definitely in the pudding'!
« My menu is inspired by all my travels. » Indeed, there are many original flavours and outside-the-box blends. Everything is beautifully plated, the portions are plentiful and delicious.
As you will have guessed, Jellyfish Crudo + Charbon has a menu divided into two styles of preparation « crudo » – raw, and « charbon » – charcoal, and both are impeccably done.
The wine list benefits from the talent of Simon Duval (L'eau à la bouche de Sainte-Adèle) and Brynley Leach's creativity can be seen in the cocktail list (Bremner, co-founder of 'Made with Love' compeition, winner of mixology).
Courteous and warm service, calm yet festive atmosphere, a great menu, glamourous surroundings – all this is in place at Jellyfish Crudo + Charbon. And because they have a bar license, it's easy just to drop in for a drink. Thank you for the invitation and the beautiful evening! One thing still to figure out, who are those Tudor women in the paintings …… ?
Written by Élise Tastet