Darling: Superb café, bar, and restaurant on Saint-Laurent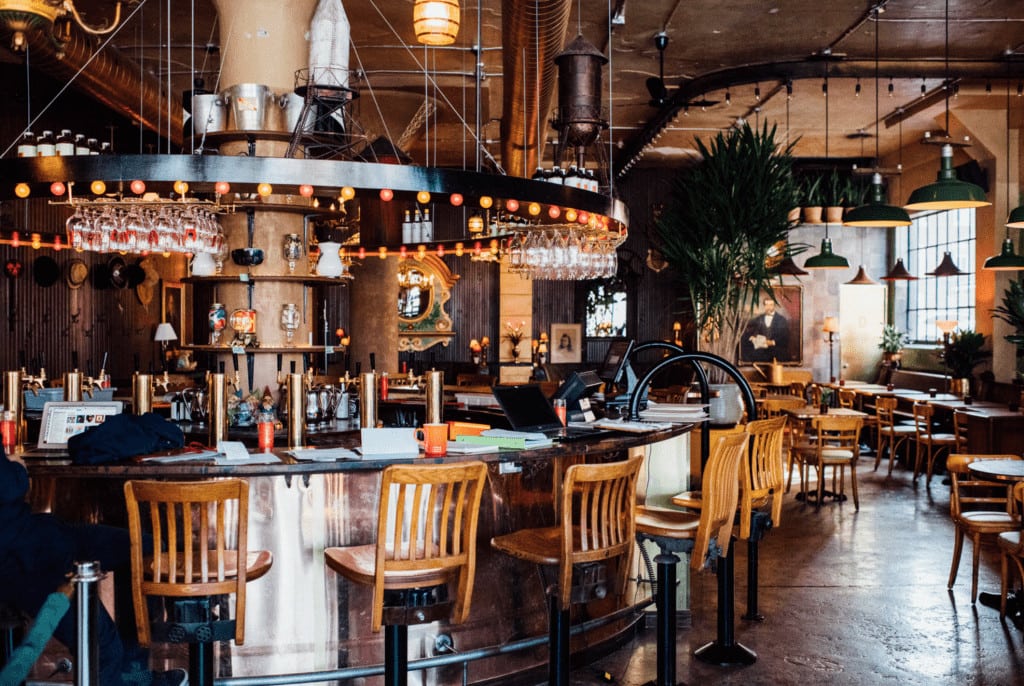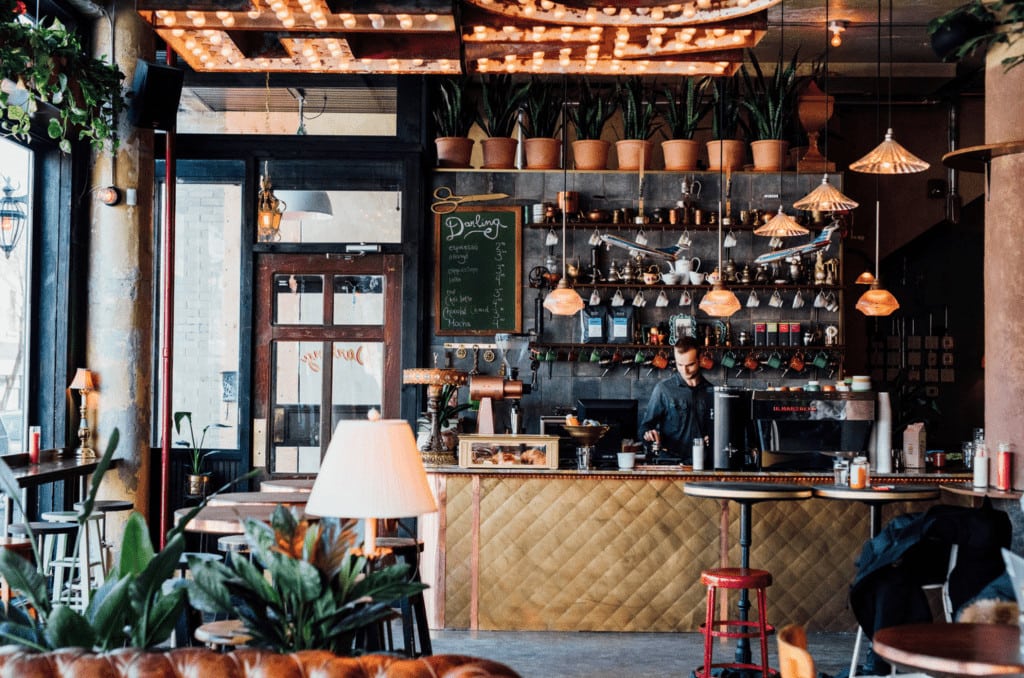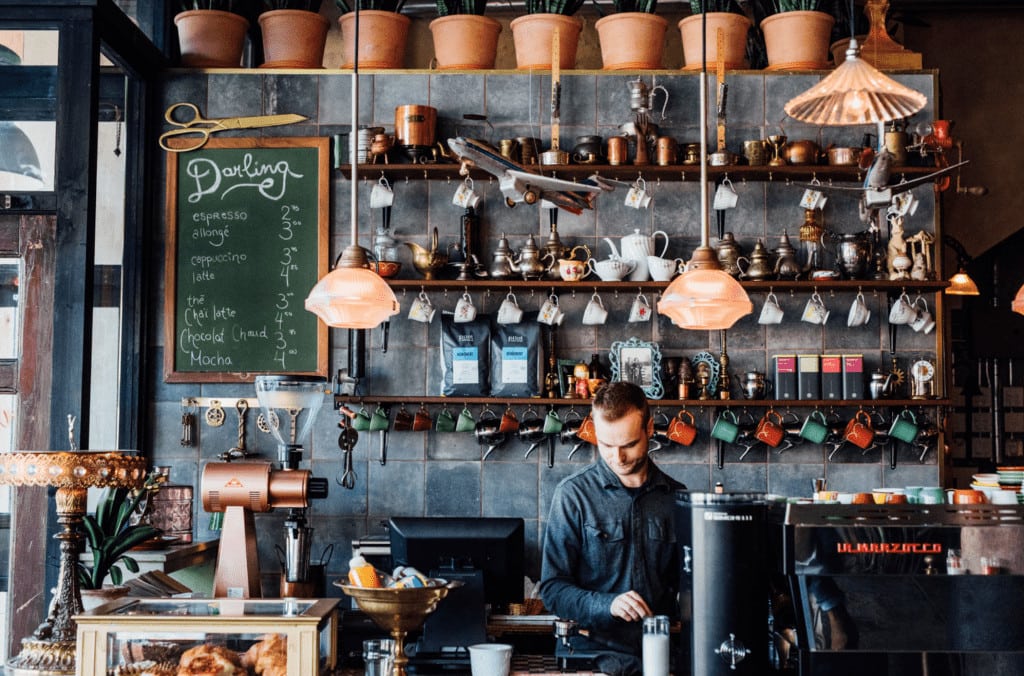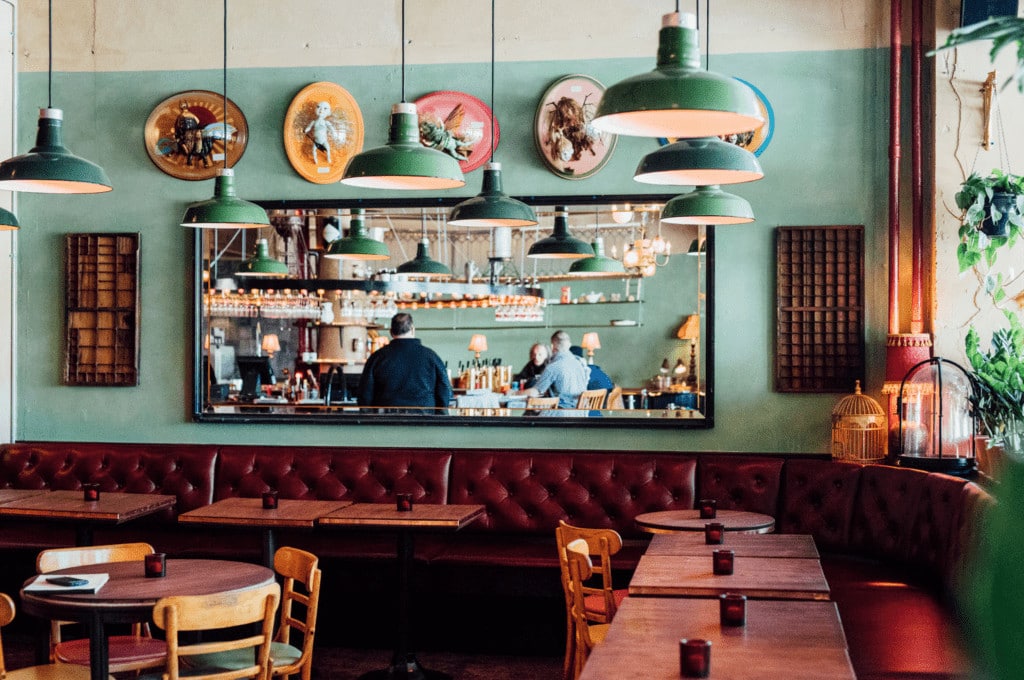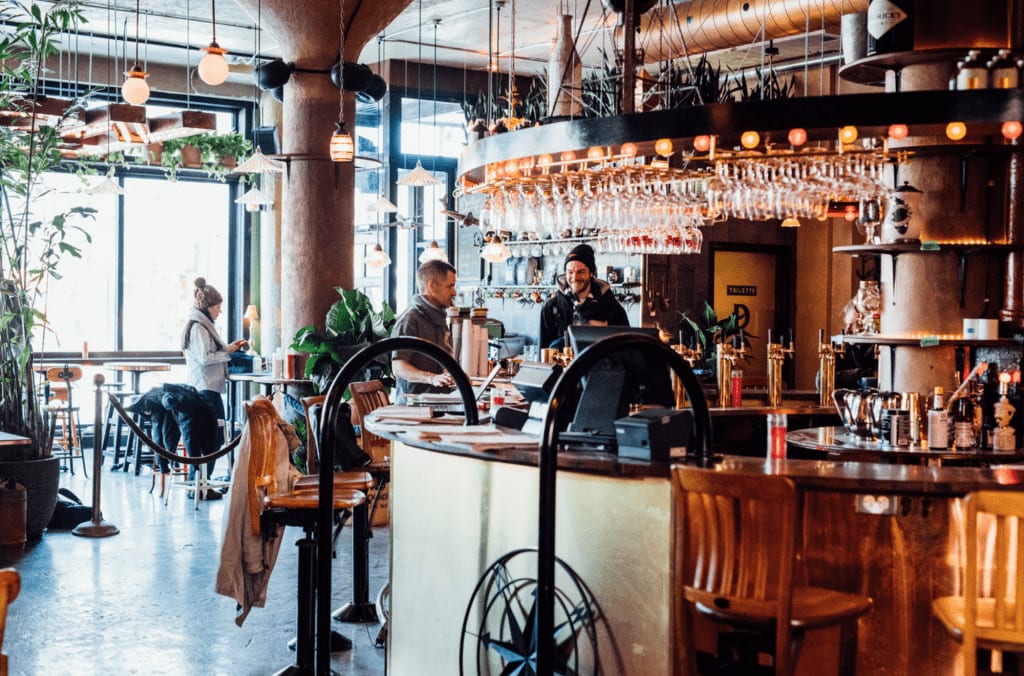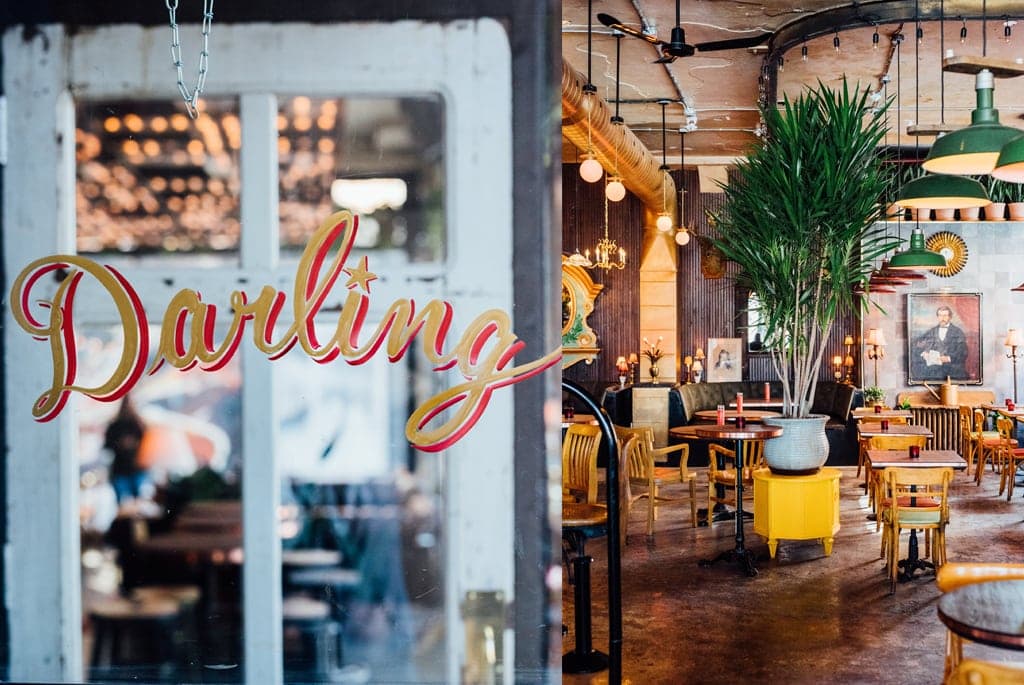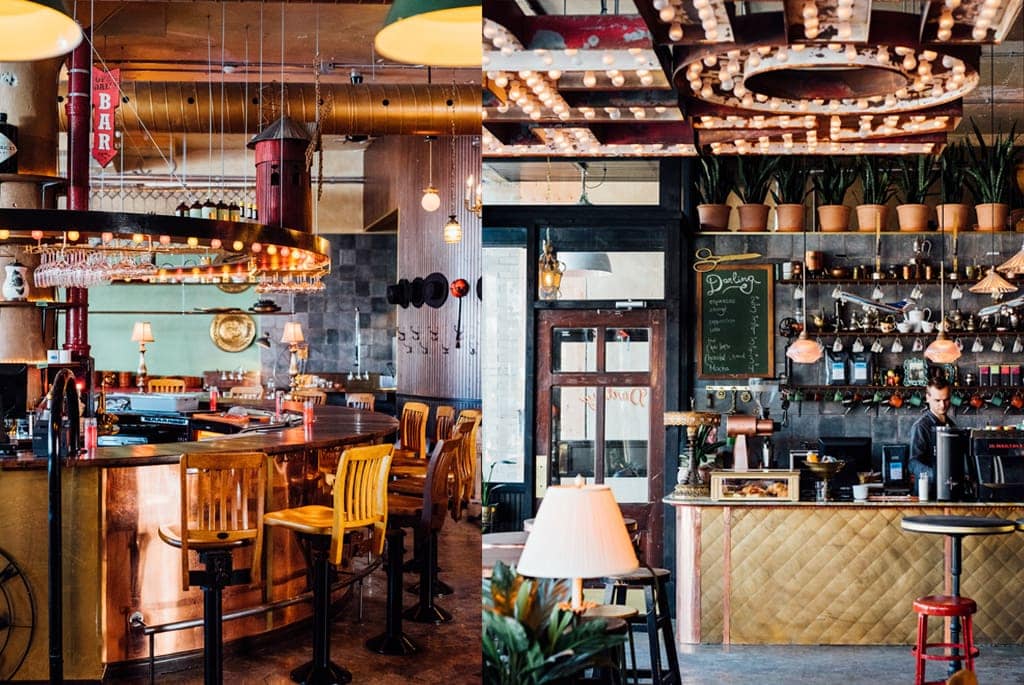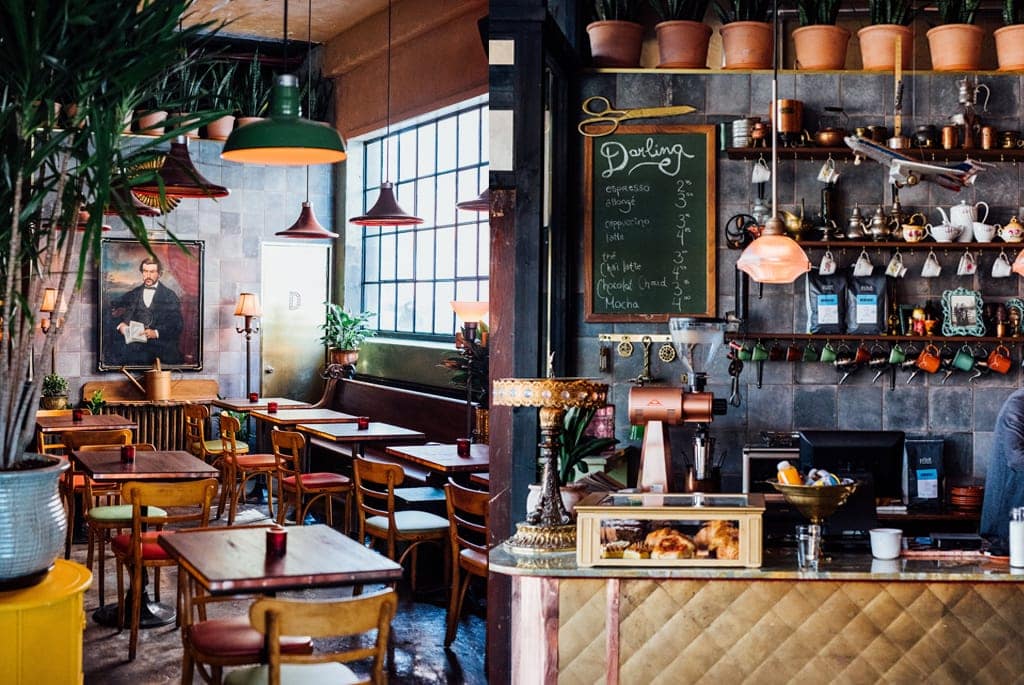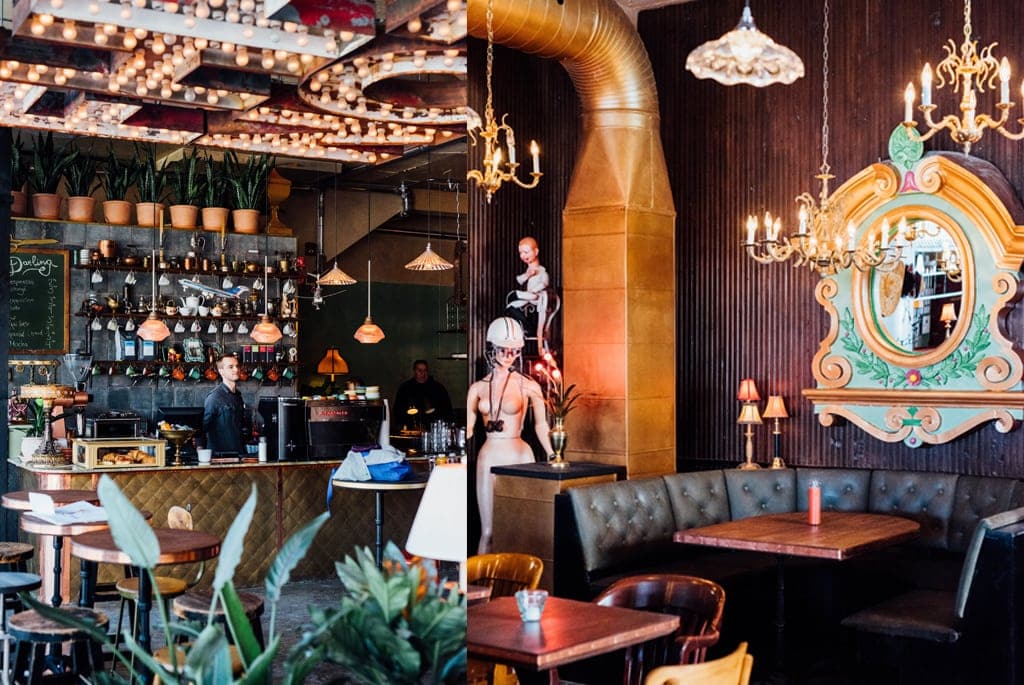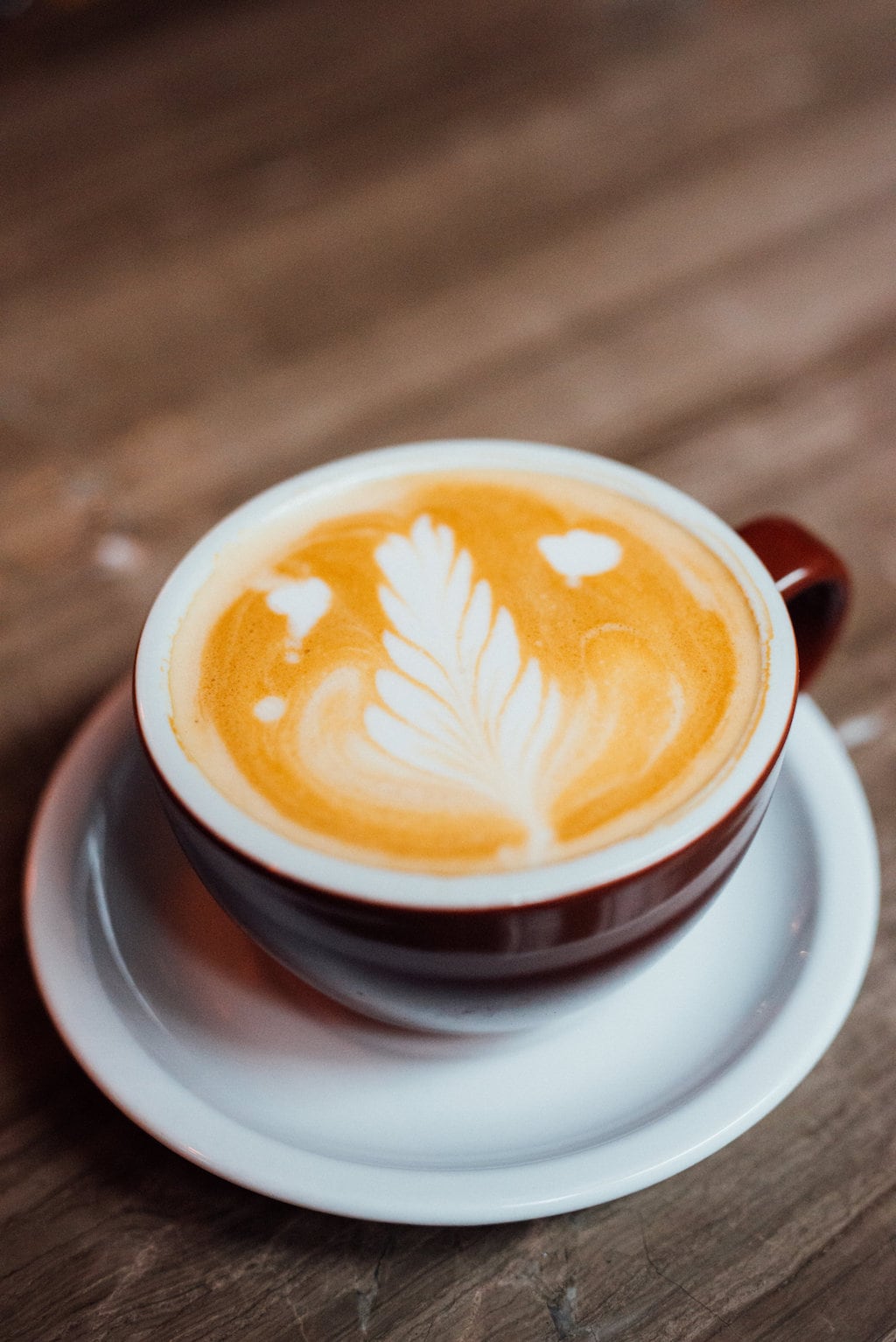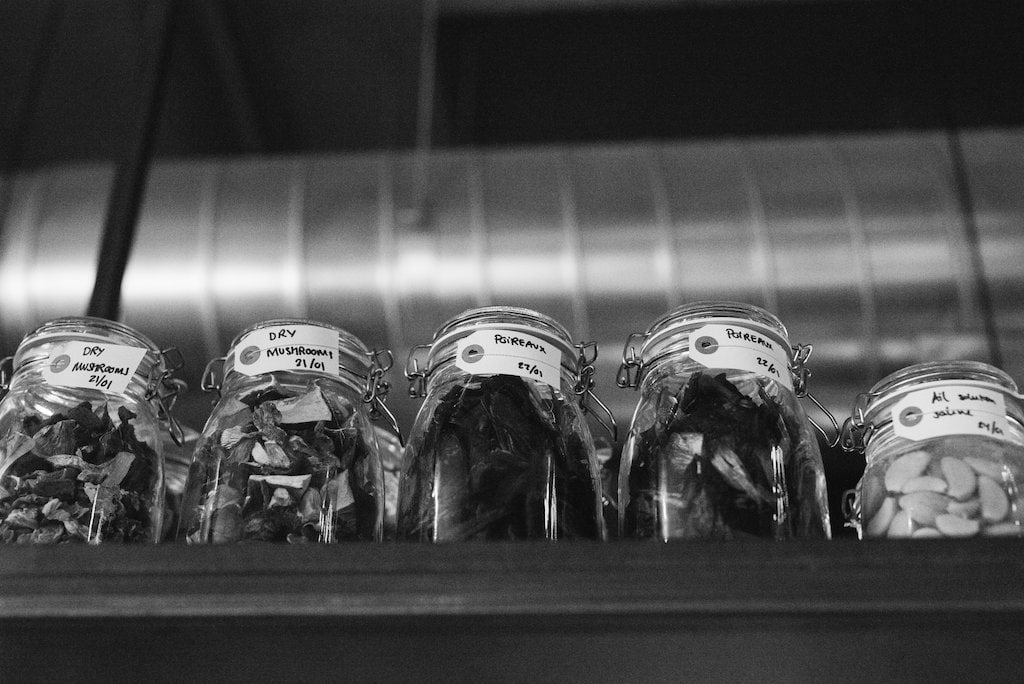 Le Darling

$$
Monday: 10:00 AM – 1:00 AM
Tuesday: 10:00 AM – 1:00 AM
Wednesday: 10:00 AM – 1:00 AM
Thursday: 10:00 AM – 3:00 AM
Friday: 10:00 AM – 3:00 AM
Saturday: 10:00 AM – 3:00 AM
Sunday: 10:00 AM – 1:00 AM

Darling is the charming establishment of the Holder brothers (Holder restaurant, Le Majestique bar, Brasserie Bernard and Waverly bar). The enchanting address opened its doors in March 2017 in the Plateau; at the corner of St. Laurent and Marie-Anne.
"We offer a formula to please everyone. At Darling, you can always eat well. The menu changes throughout the day. In the morning, we serve pastries, as well as brunch on the weekends. For lunch, we serve more substantial dishes. And in the evening, we go all out with beautiful and refined dishes that change from week to week depending on seasonal produce." – Alejandro Vega, chef at Darling.
The Darling café-bar-resto is located in the former popular bar Les Bobards. The space has been completely redesigned, with the only original feature being the location of the main bar; which was formerly octagonal and now circular. "I'm very excited to give new life to such an iconic space that has been closed for over a year. People really seem to like it, and it's a super fun space: on a corner, 3,000 square feet, with amazing windows. We've been able to, I think, tailor the local to our vision."
Darling's decor was designed by Thomas Csano and Richard Holder, and it certainly amazes! While Majestique was inspired by a deli, Darling reaches further back in time. "There is a clear reference to the past, and we were inspired by steampunk for the colours." The 150-seat space (seating capacity is 200) offers several different spaces in one location; there is a charming little coffee counter with lots of cups and teapots, a few high tables, comfortable leather chairs and benches, lots of plants, and a huge illuminated sign on the ceiling. Plus, the large windows that wrap around the corner provide remarkable natural light. In sum, Darling is beautifully eclectic.
The space at the back is separated into several sections. First, there's the circular bar in the centre that reminds us of a ship's wheel or a carousel. Then there are several areas of tables and benches separated by, among other things, plants. At Darling, you'll find lots of pretty eclectic lamps, old hats, colourful tables and chairs, dollhouses, dolls, and mannequins. As a whole, the space evokes an amalgam of things: an old train station, a boat, a circus, a carnival, a haunted house, and so on. The overall effect is unique, intriguing and aesthetically successful; in other words, super Instagrammable.
Here, they serve coffee from Pilot Coffee Roasters and homemade pastries—the cookies and scones are irresistible!
Starting at lunchtime, you can also grab a drink and/or a bite to eat. "Basically, we wanted to be a bar where we work with beers. We have a great lineup of craft beers and ciders, and we really want to introduce people to them." As for the wine list, Helena Sokoloff is in charge of renewing it regularly.
In the kitchen, chef Alejandro Vega (Jun I, Bouillon Bilk, Cadet) prepares delicious dishes to share. The address also offers excellent lunches during the week and excellent brunches on weekends! Darling is now high on our lists of the best bars with good food, and cafés where you can eat well. With a food menu available until midnight or 2am (depending on the day), Darling is also one of the best late night eats in town, and a great place to go for a Sunday date!
We particularly love the address' unique decor and appreciate the fact that it flows seamlessly from a great café and a place to work during the day, to an easy-going happy hour locale. Darling is a comfortable and charming place to linger with a coffee or a drink at any time of the day. A wonderful success!
Written by Élise Tastet