Khyber Pass: The comforting delights of Afghan cuisine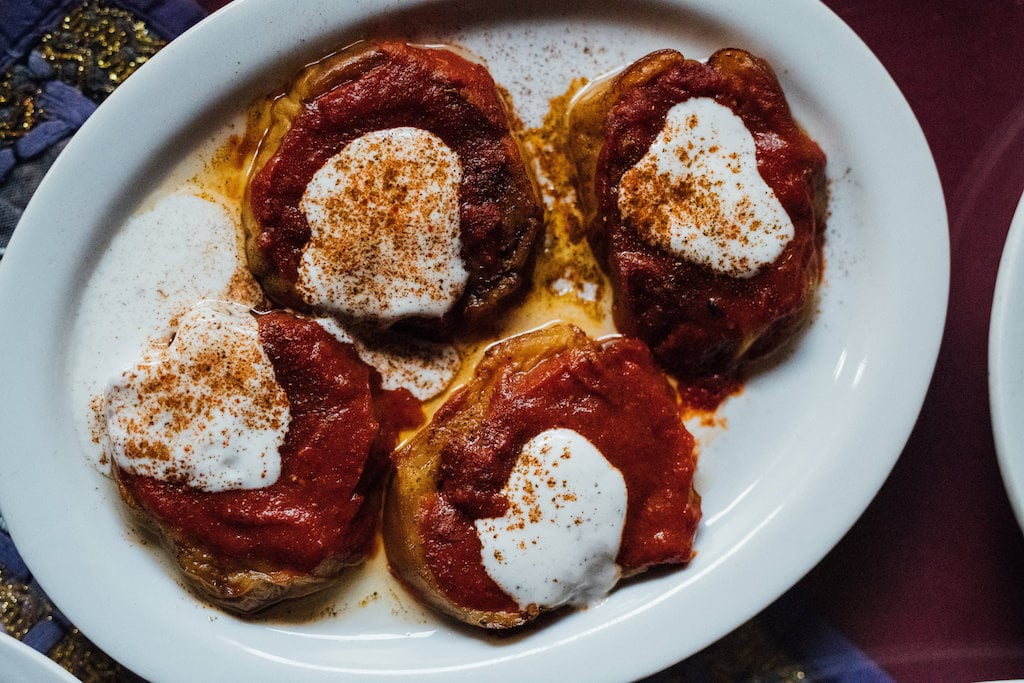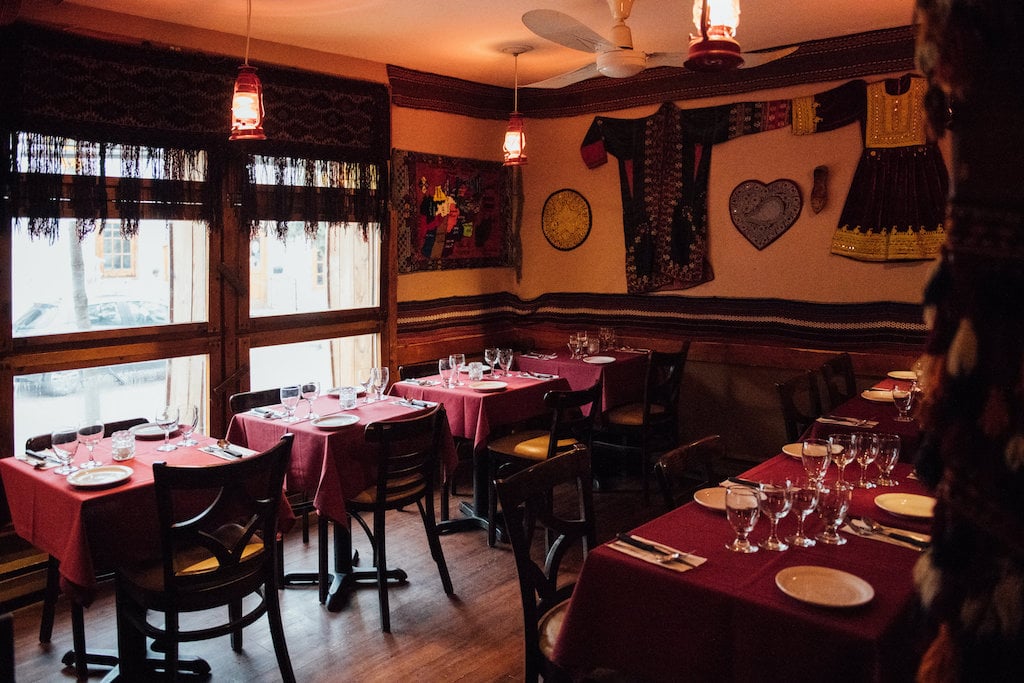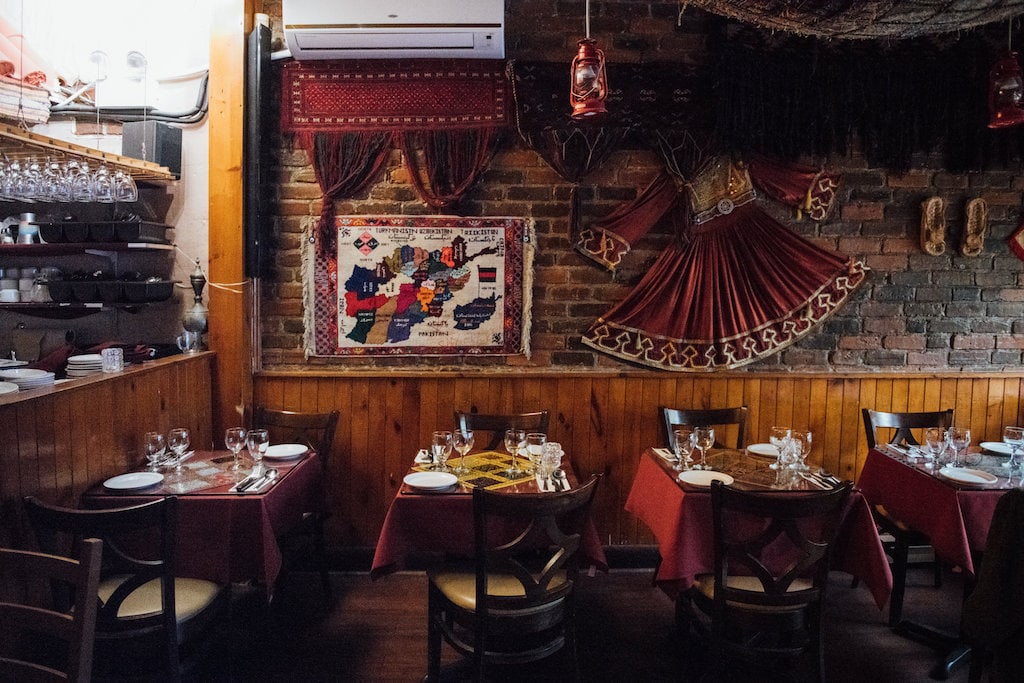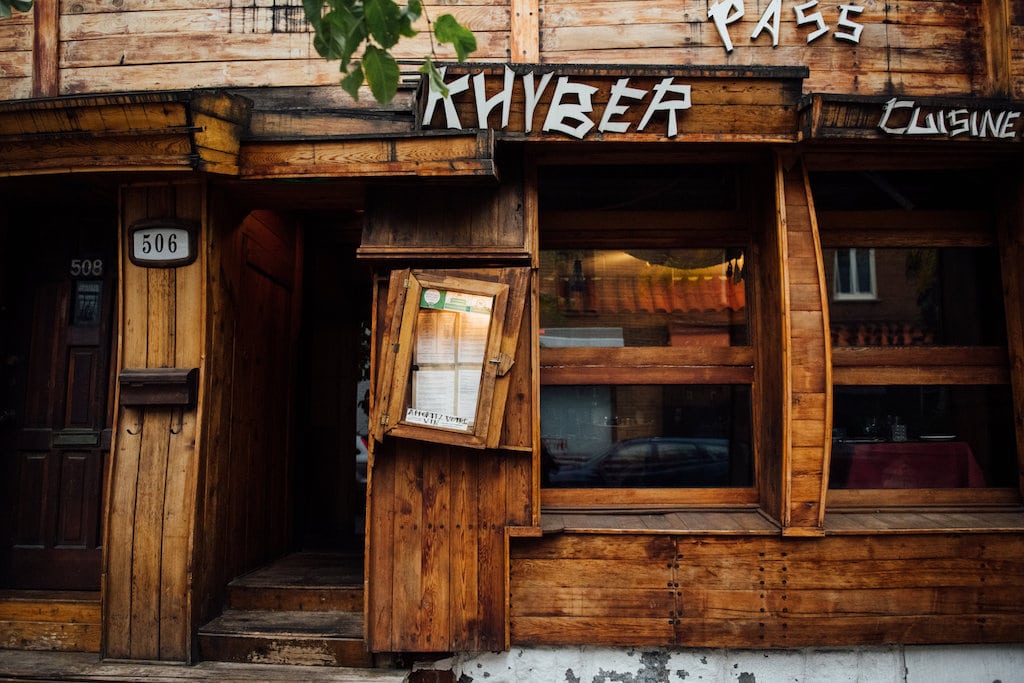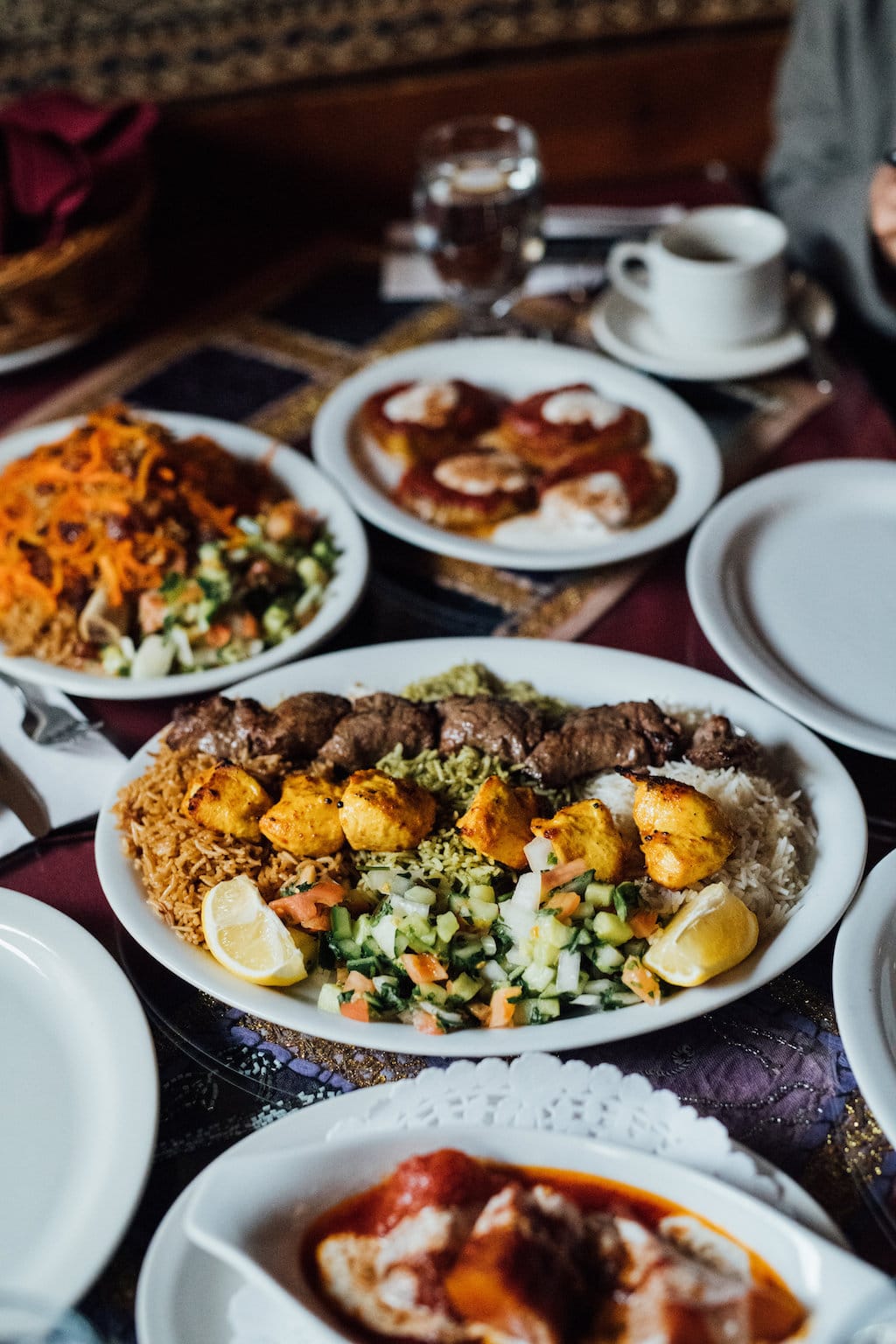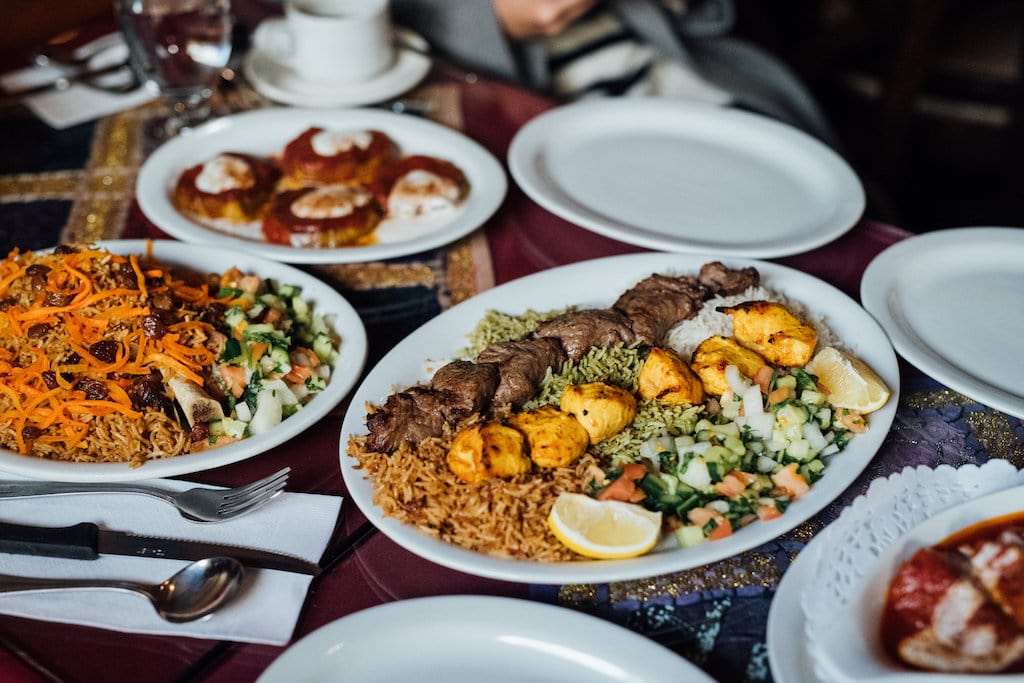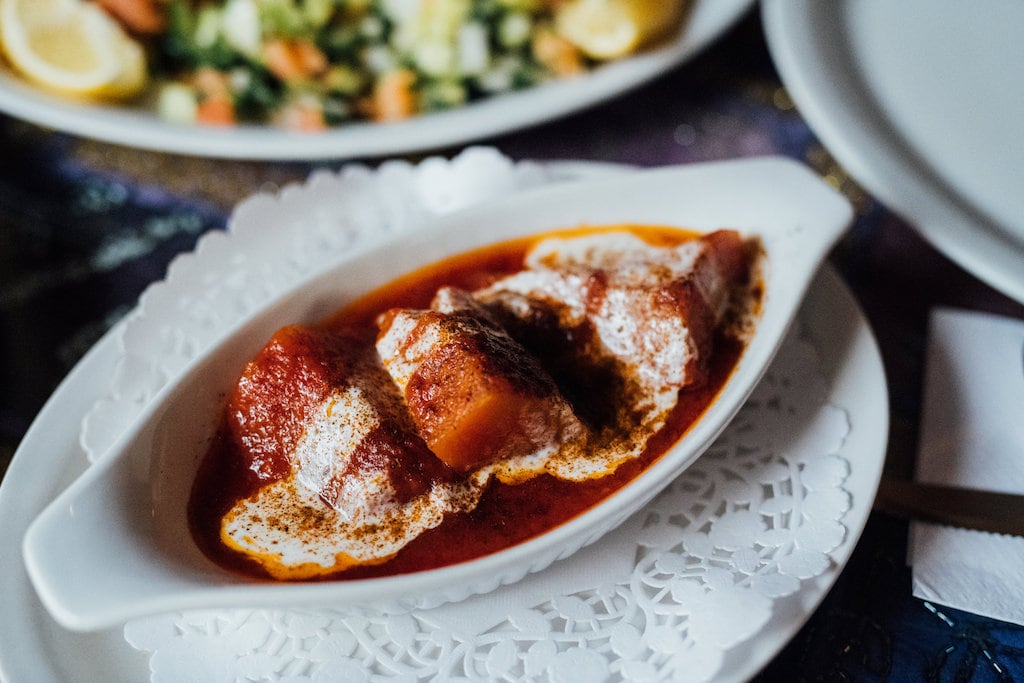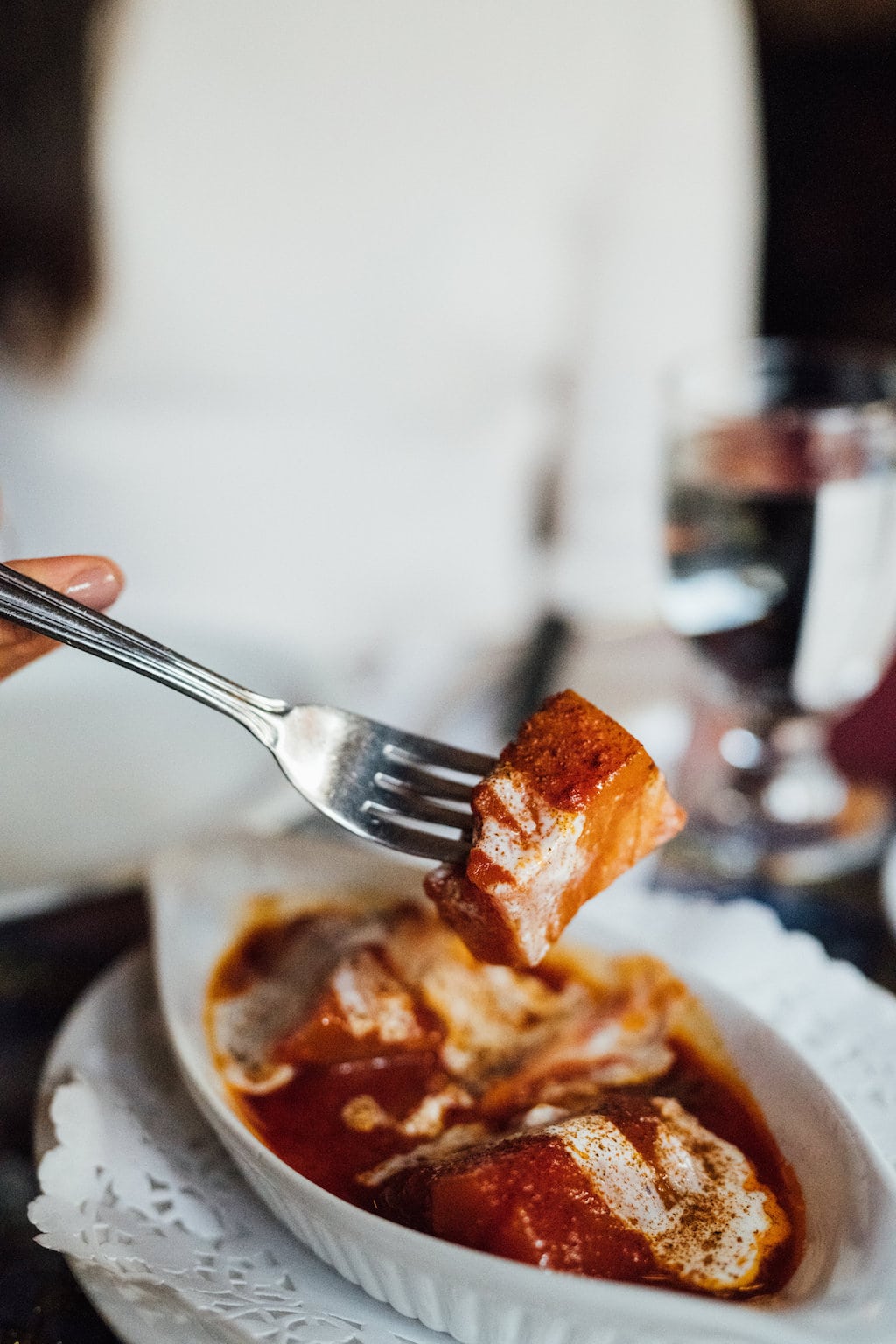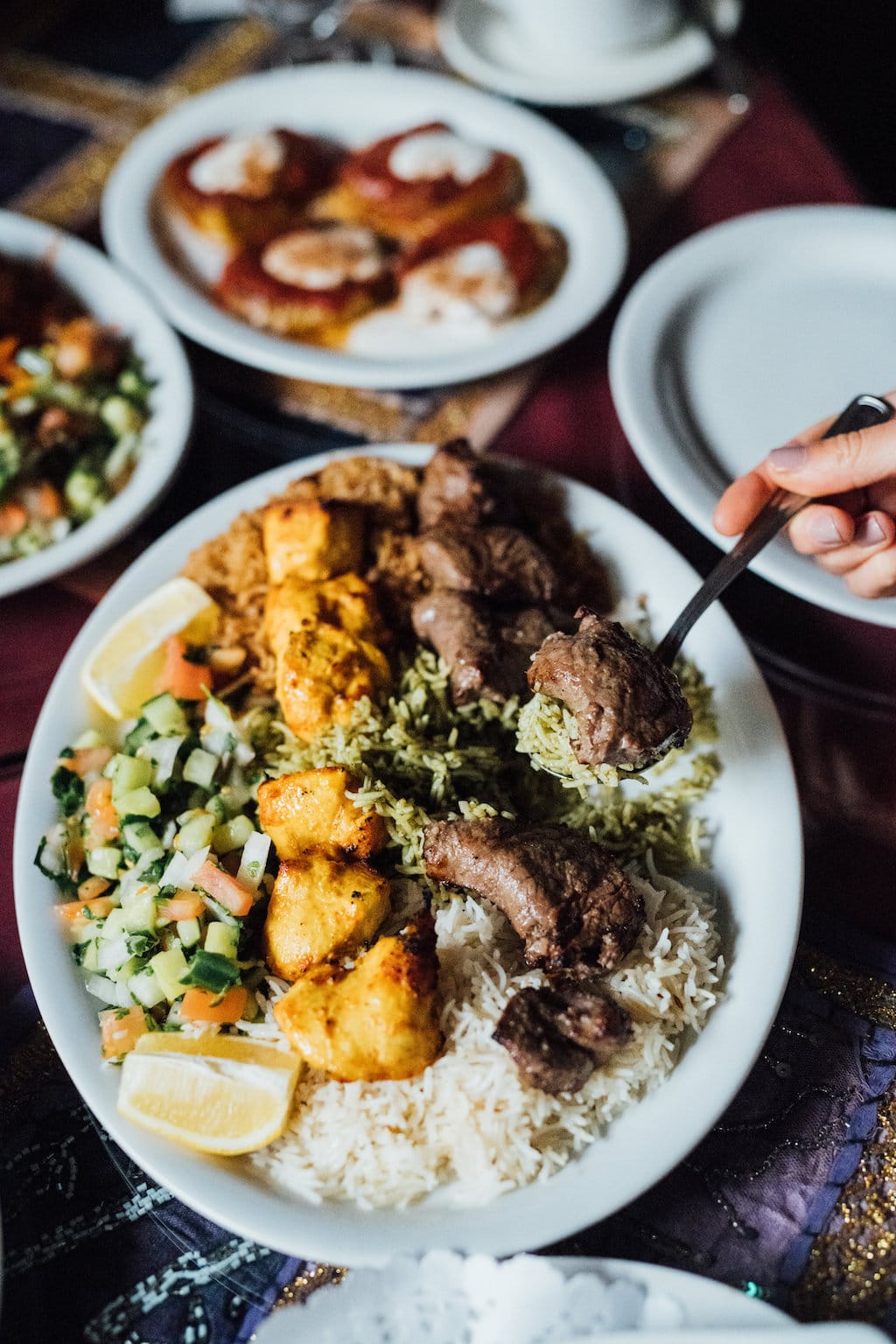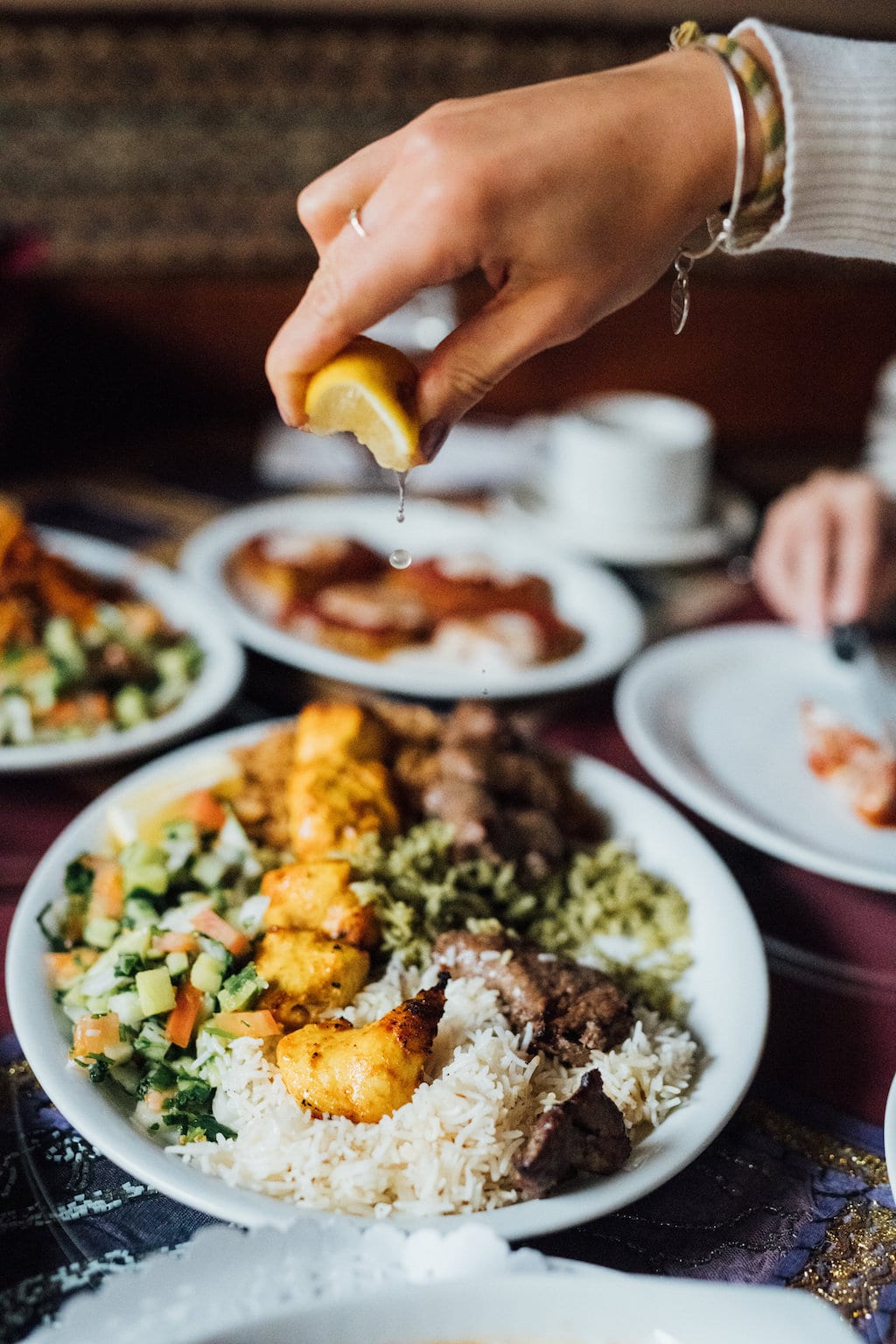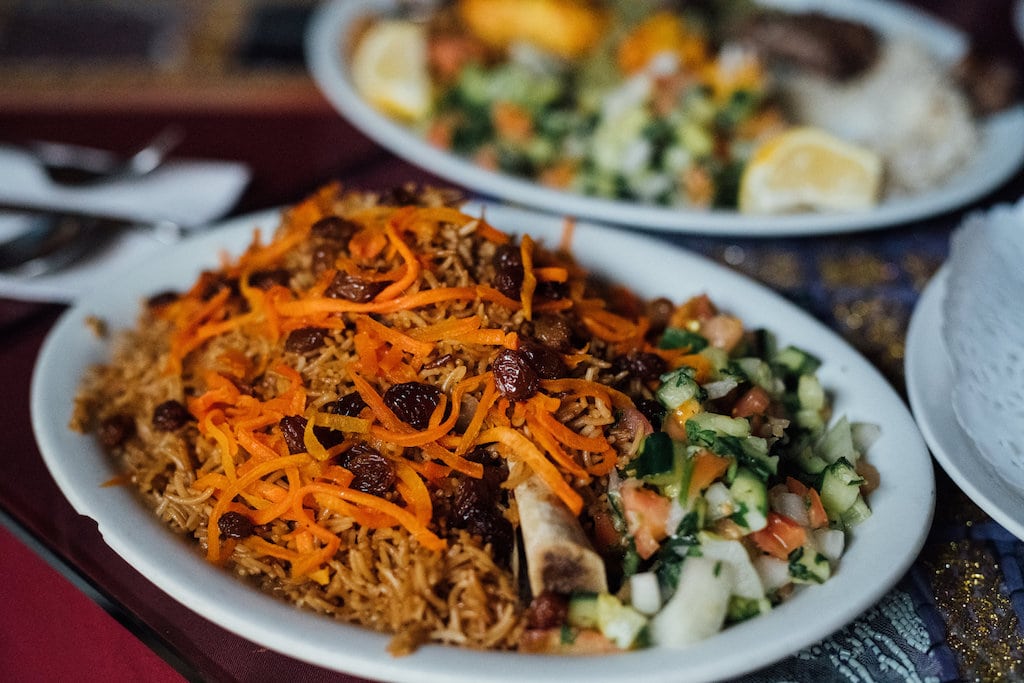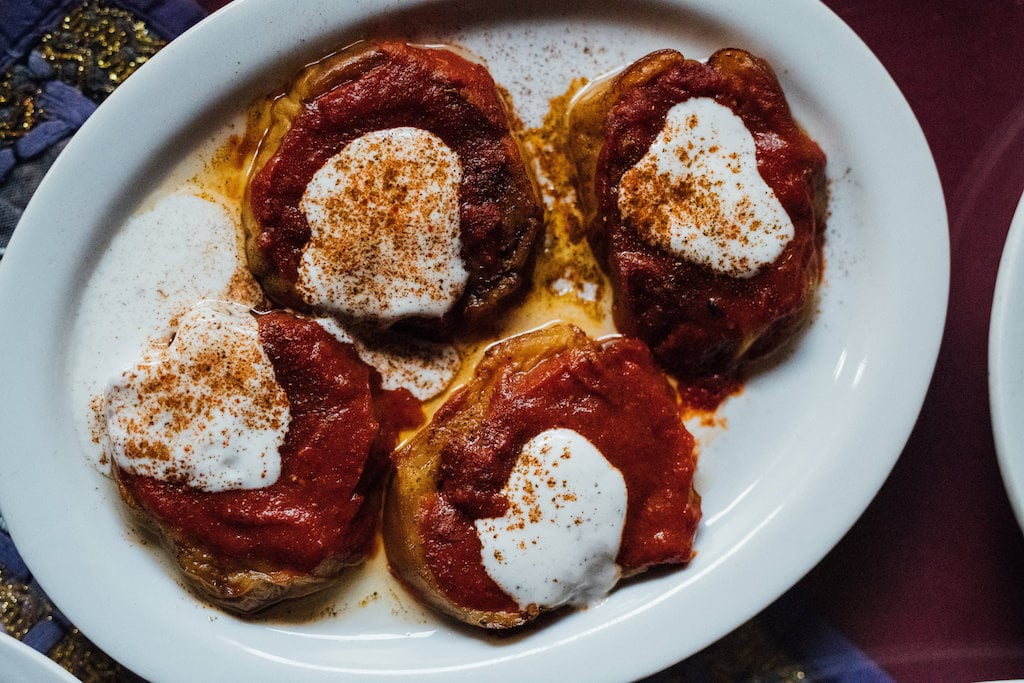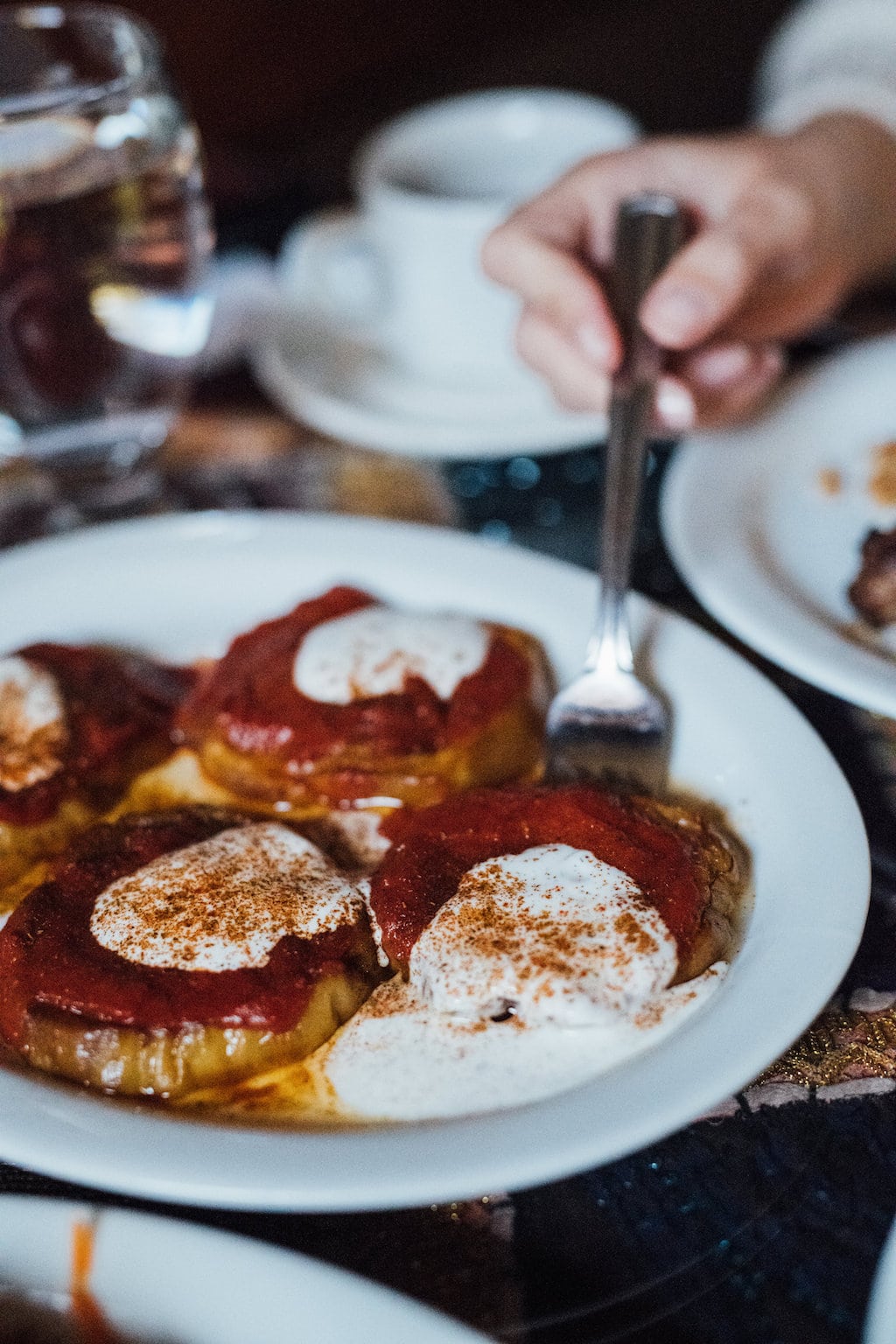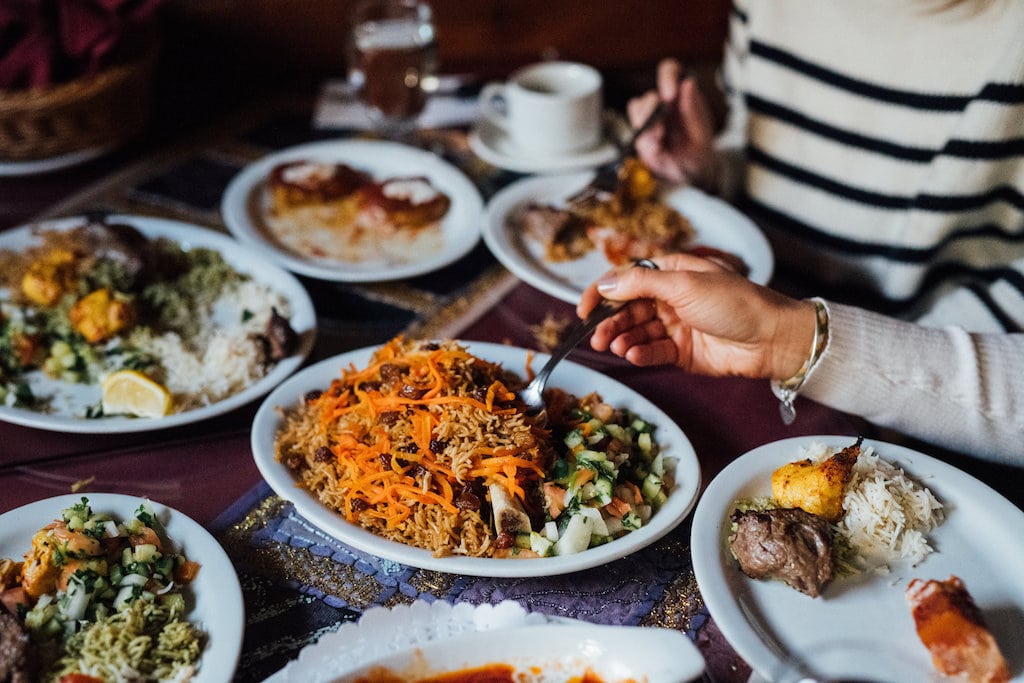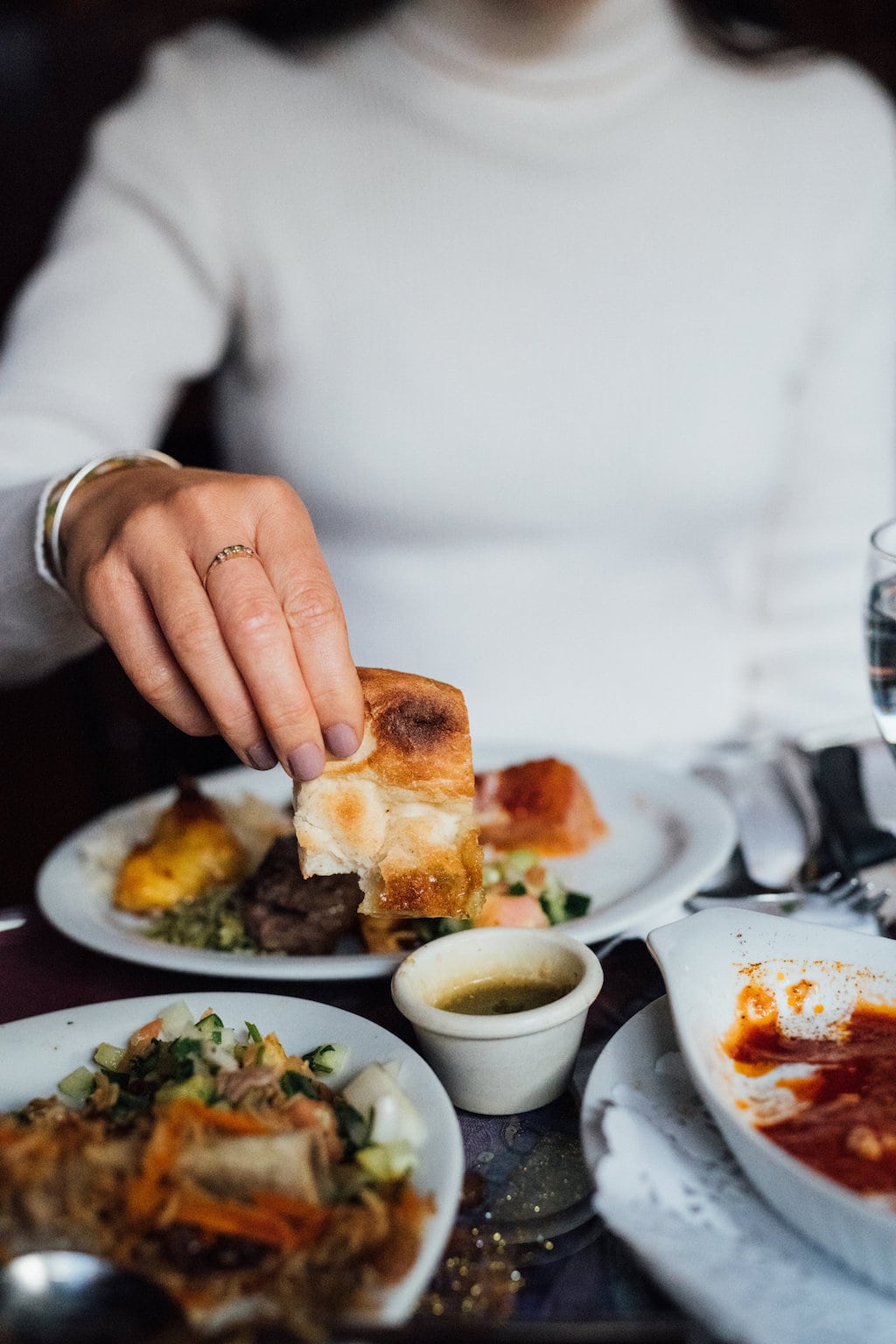 Khyber Pass

$$
Monday: 5:00 – 11:00 PM
Tuesday: 5:00 – 11:00 PM
Wednesday: 5:00 – 11:00 PM
Thursday: 5:00 – 11:00 PM
Friday: 5:00 – 11:00 PM
Saturday: 5:00 – 11:00 PM
Sunday: 5:00 – 11:00 PM

Khyber Pass opened its doors on the Plateau Mont-Royal over 20 years ago. This bring-your-own-wine address welcomes its clientele to savour authentic and delicious Afghan cuisine in a warm and unique setting.
Khyber Pass is more than just a name of a restaurant; it is above all a name that evokes one of the most important passages between Afghanistan and Pakistan. More than fifty kilometers long and located at an altitude of more than 1000 meters, this passage crosses a historical territory for this region of the world.
Originally from Afghanistan, Faruk Ramisch opened his restaurant in 1995. First located at the corner of Rachel and Saint-Denis Street, the restaurant welcomed many Afghan immigrants who were arriving in Quebec. In 1998, the restaurant moved to Duluth Street, where it built its famous and unique façade.
The restaurant's current space is a true invitation to travel. With its textures of wood, brick and multiple shades of burgundy, the 60-seat location has a warm and enveloping atmosphere. "Whenever my father travels to Asia, he brings back little bits of his native decor to put in the restaurant. The Khyber Pass space is like a journey; you see the beauty of Afghanistan through the objects adorned throughout. It's a country that knows war, but thanks to the restaurant, you can also discover beautiful facets of Afghan culture," explains co-owner Nadia Ramisch.
Note that in addition to its superb decor, the address has a magnificent terrace of about fifty seats, which is among the most beautiful in Montreal. Khyber Pass also offers the possibility for large groups to be welcomed in a space of about forty places opened on occasion.
Sharing a piece of history
Nadia says her father, Faruk, has been cooking all his life. "He is the one responsible for the recipes. Even today, he is still perfecting the ways to make the dishes and make them even more delicious." So it is a most typical Afghan cuisine, highly comforting and with warm spicy flavours that is savoured in generous portions at Khyber Pass. "The dishes we serve here are similar to what I eat at my aunt's or my cousin's house. We don't use any less or any more spice than what we savour in Afghanistan. It's our home comfort food, like a shepherd's pie or a tourtière in Quebec."
Here, lamb is the star of the menu. Prepared in a variety of ways, including Teka Kebab (skewered tenderloin served with a trio of basmati rice and Afghan salad) and Kabuli Palawa (lamb shank or chicken leg served on brown basmati rice with Afghan spices, raisins and carrots). As one of Montreal's best bring-your-own-wine addresses, you can pair these dishes (and many others!) with a good bottle of your choice.
"What I love most about Khyber Pass is that we can share a piece of the history of the land of my ancestors with our guests," says Nadia. Indeed, Khyber Pass is an address that makes you travel, and, through their cuisine and decor, discover a part of Afghan culture. We love this address for its singularity and for its delicious cuisine, with authentic and highly comforting flavours.
Written by Sophie Monkman
Photography by Alison Slattery