Rose Orange: A heavenly terrace in the heart of downtown Montreal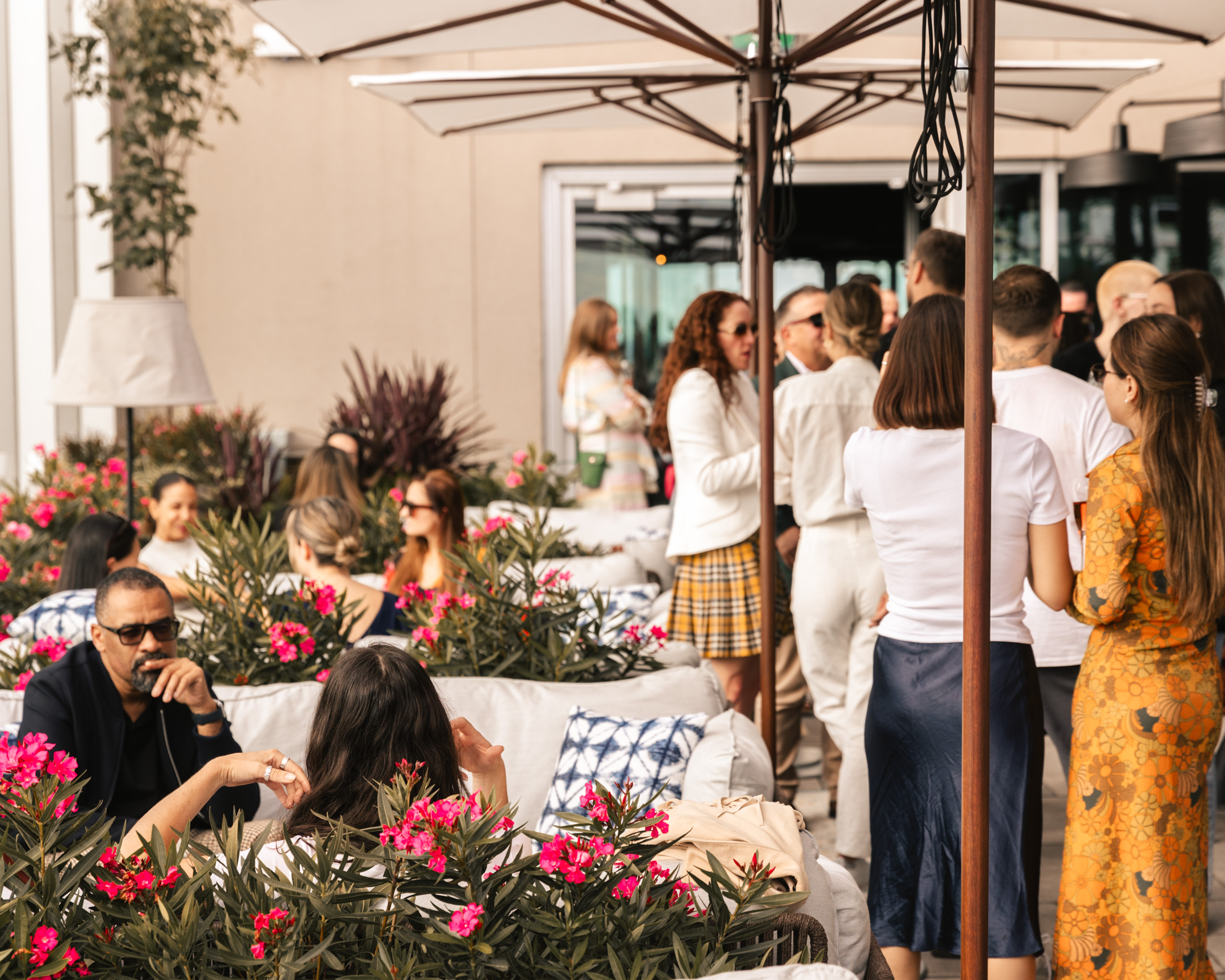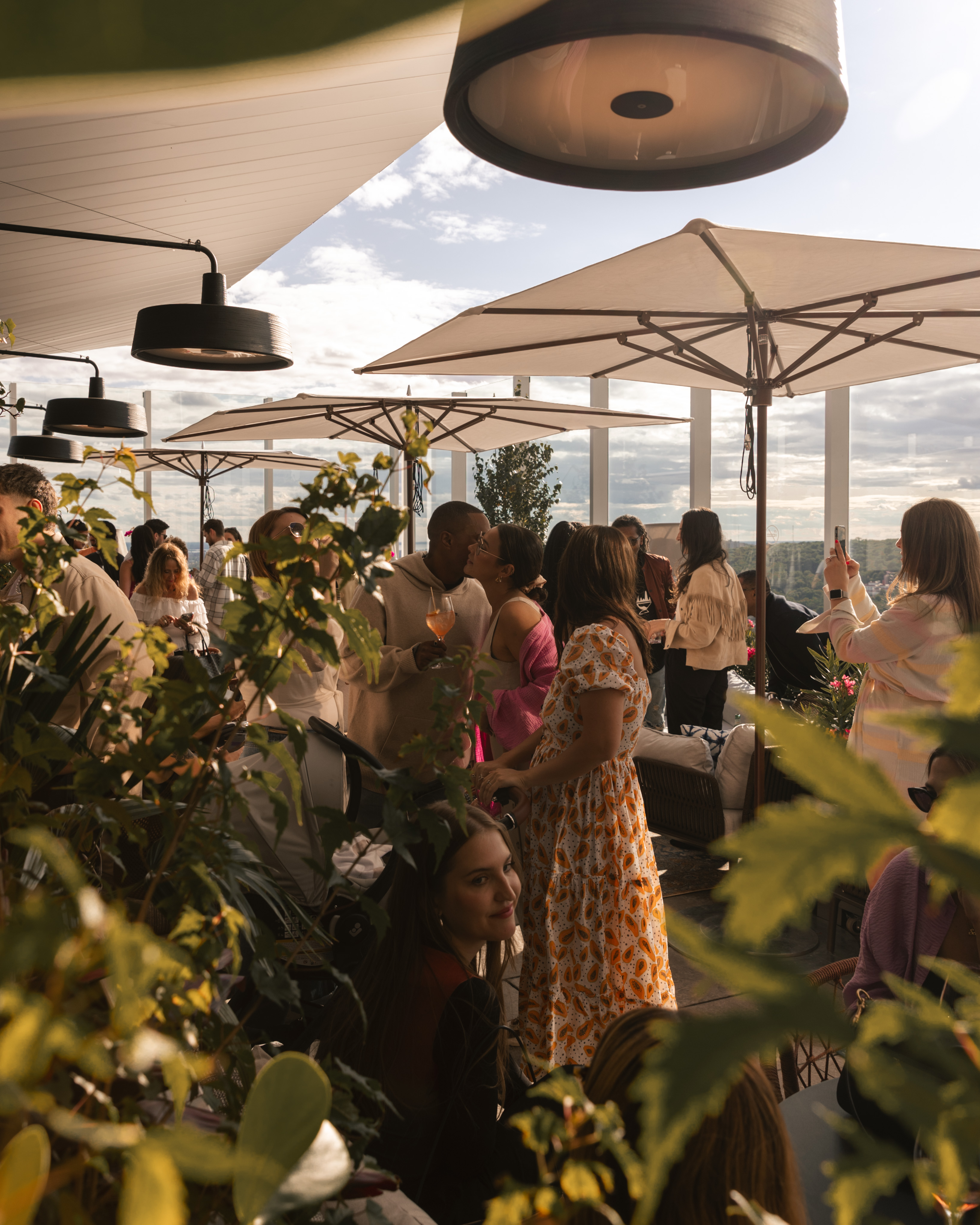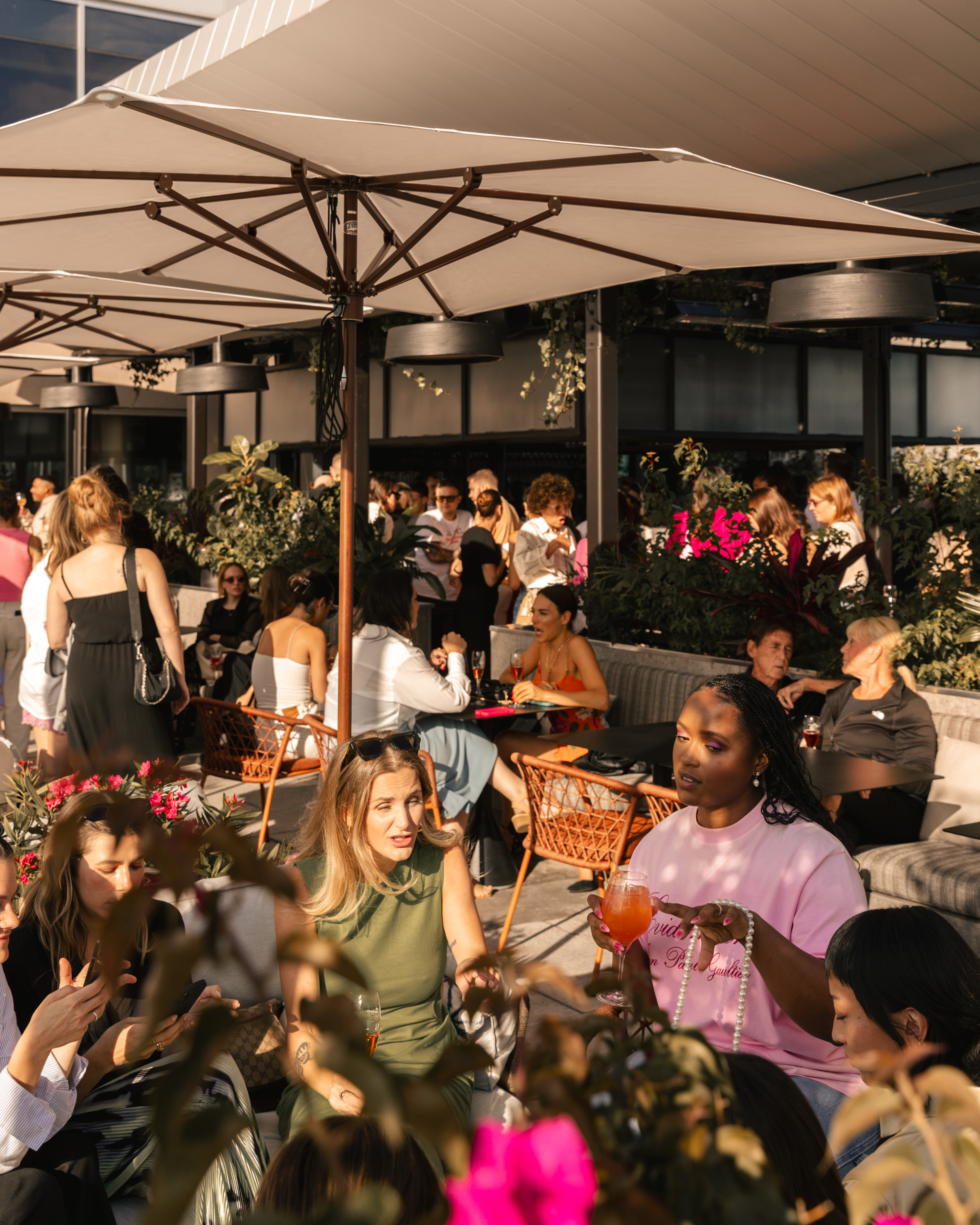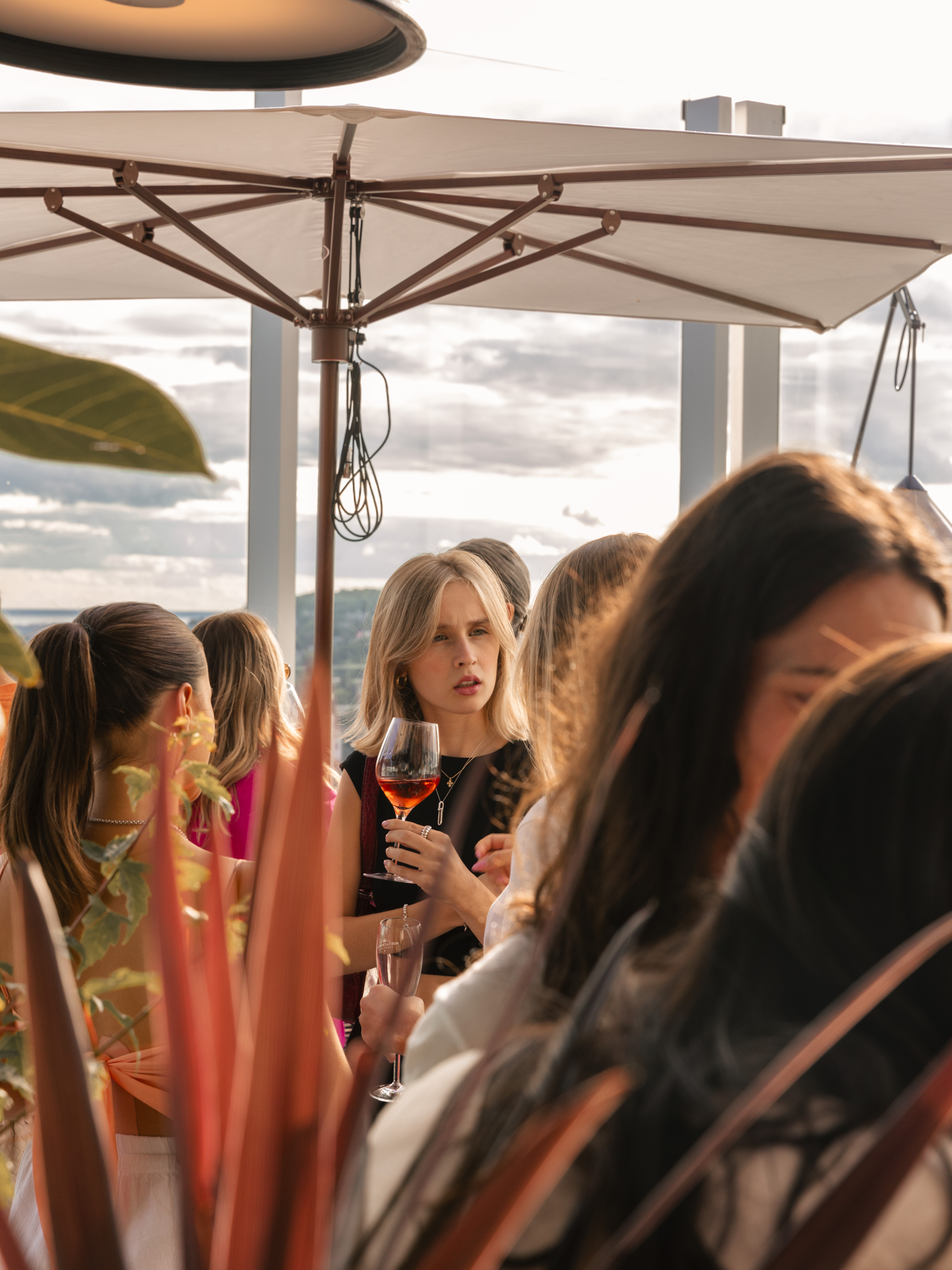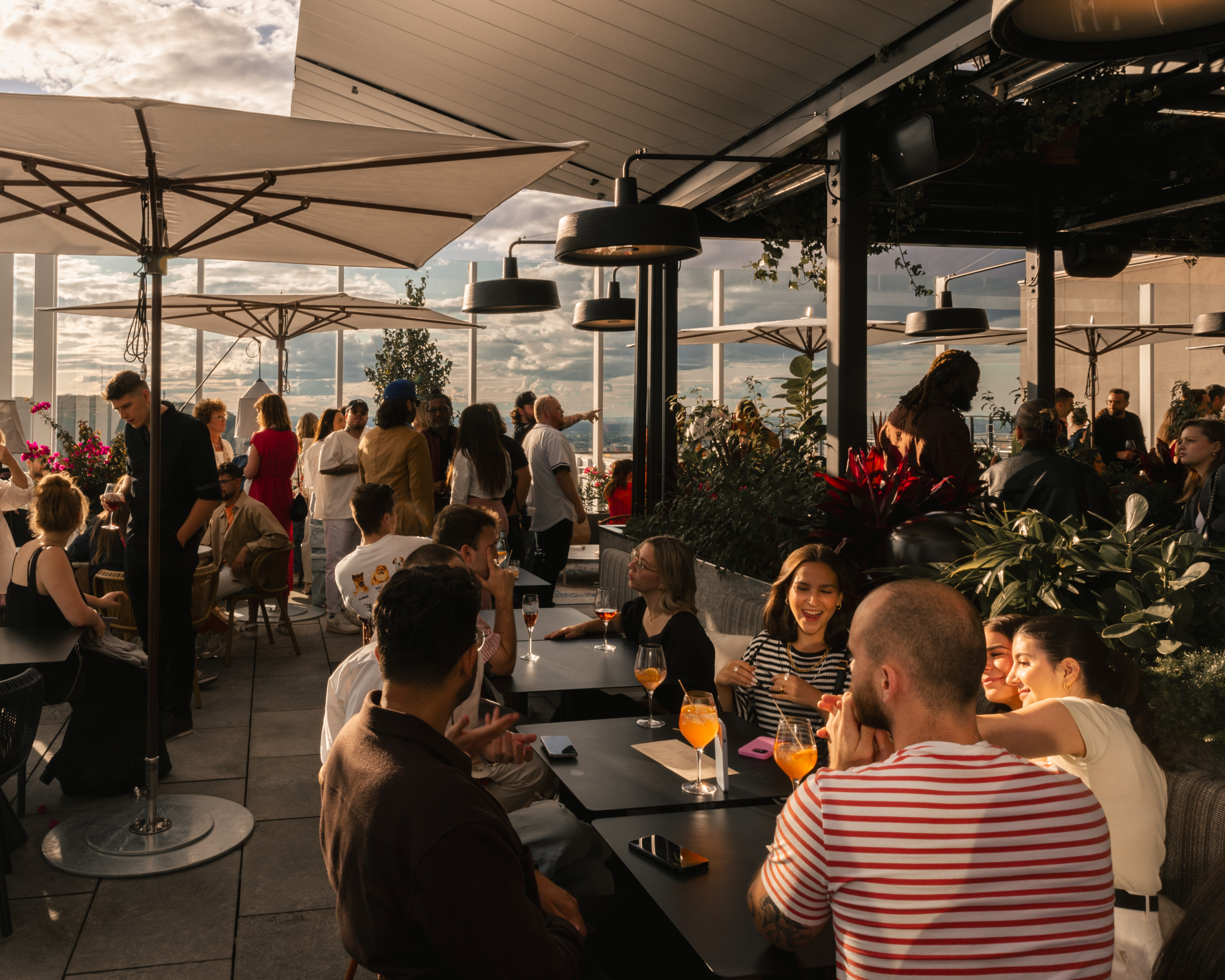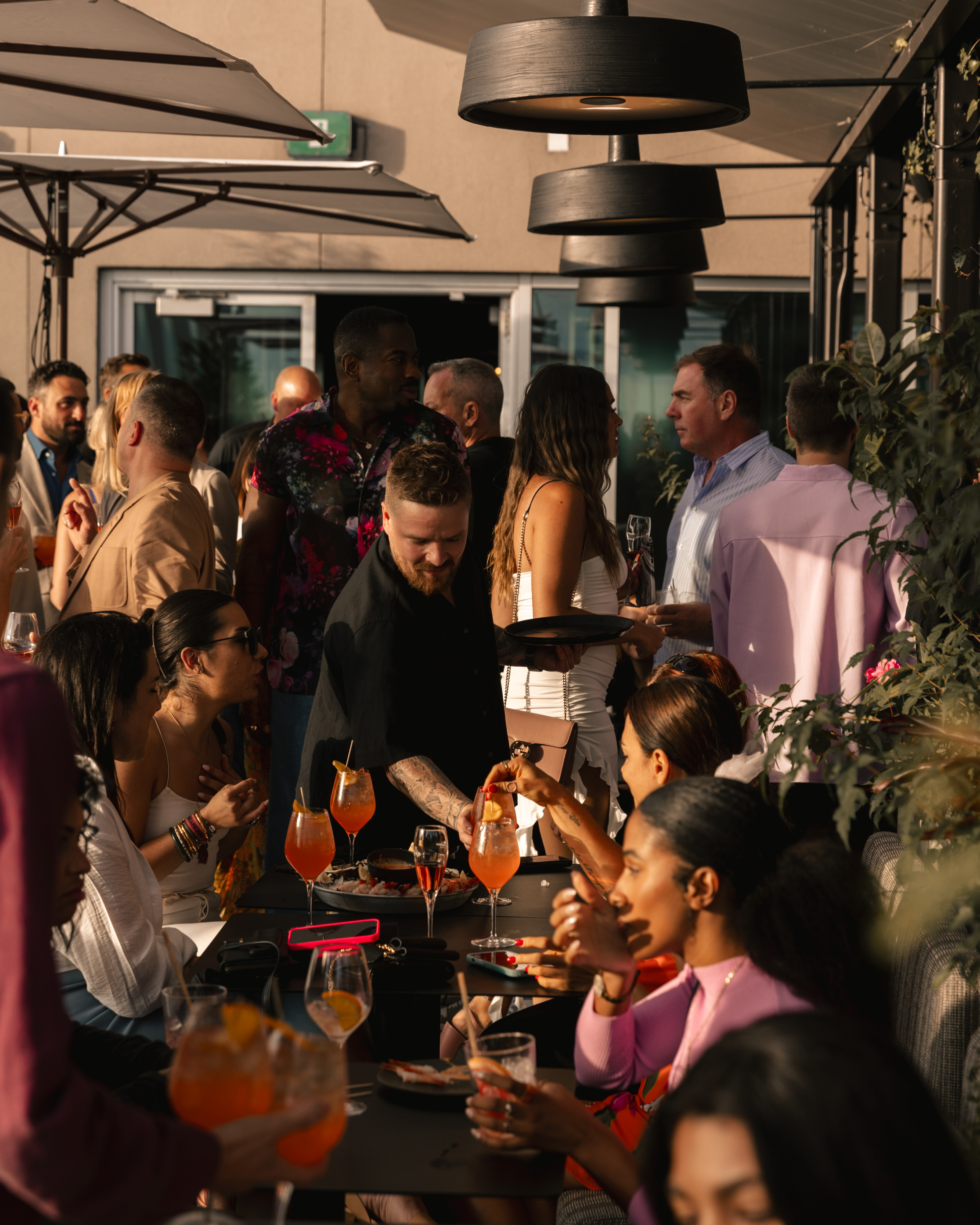 Rose Orange

Monday: Closed
Tuesday: 4:00 PM – 12:00 AM
Wednesday: 4:00 PM – 12:00 AM
Thursday: 4:00 PM – 12:00 AM
Friday: 4:00 PM – 12:00 AM
Saturday: 4:00 PM – 12:00 AM
Sunday: Closed


Chef(s) Yoann Therer
Opened 2023

Accepts mastercard, visa, debit
Accepts groups
Rose Orange is the new terrace on the 44th floor of the prestigious Place Ville Marie building. Neighbouring Les Enfants Terribles, this space offers a unique and magical experience, where you can enjoy a breathtaking view of the metropolis while indulging in summery food and drink.
The Hiatus terrace
Designed by the A5 group (Jatoba, NOMI, Cathcart), this new addition to their growing offering is a perfect fit. Adjacent to the terrace is their latest, more gastronomic project, the restaurant Hiatus. Conceptualized by Sid Lee Architecture, this urban oasis boasts lush green spaces and an understated decor that leaves plenty of room for the impressive view. Here, you can sit back and relax around a table, or even at the large bar, while admiring the sumptuous sunsets.
Perched at over 185 meters, this enchanting space has been designed to offer an exceptional experience in a sophisticated and peaceful atmosphere.
A simple but efficient offer
Rose Orange offers a short menu, ideal for a 5 à 7 or to share over dinner. Chef Yoann Therer's Mediterranean-inspired menu includes grilled eggplant hummus, heirloom tomato salad with fresh buffalo cheese, yellowfin tuna with olives, marinated artichoke and espelette peppers, and more; all priced from $7 to $27.
The house cocktails are really tasty and perfect for the summer season. They've been created in such a way as to make it easy to choose the type of alcohol to use as a base. Our favourites are the Margarita Si and the Frosé Franglais, two icy delights. On the wine side, the short offer includes a choice of natural wines and other classics.
Whether you're a Montrealer looking for something new, or just passing through to discover the city from a unique angle, the Rose Orange terrace is a must for a delicious cocktail on one of the city's highest terraces.
Enjoy your discovery!
Written by Marie-Lou Pillin
Photography by Rose Orange