Best Bar Patios in Montreal: where to drink outside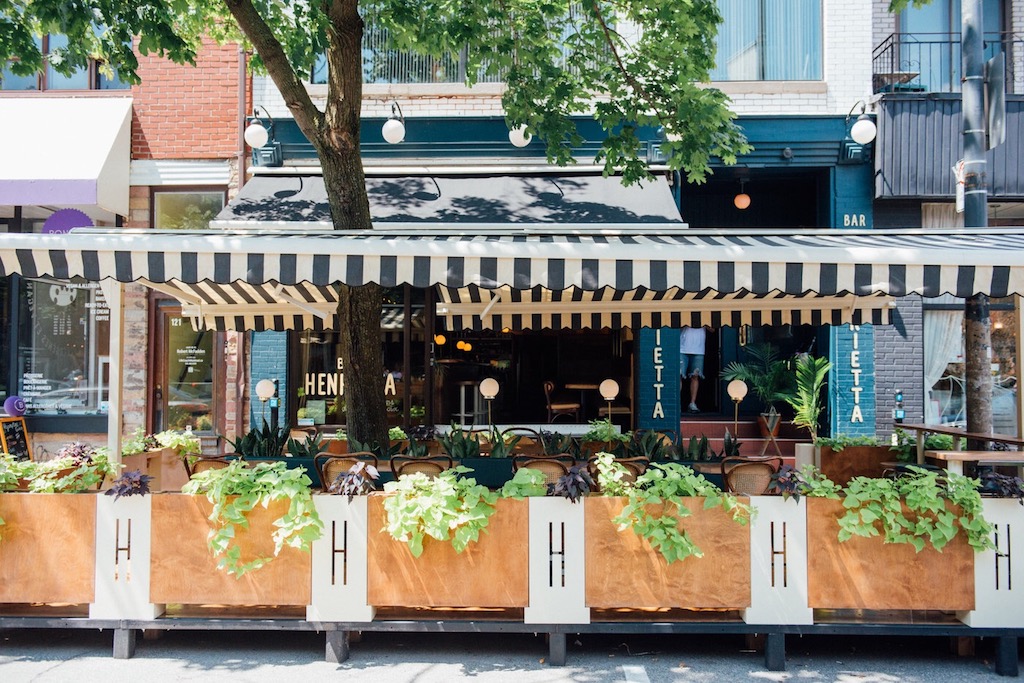 Best Bar Patios in Montreal: where to drink outside
Here is our list of the best bar patios in Montreal– or terraces as some prefer to call them – where you can sit outside and enjoy our city's summer months.
The long summer days are here and Montreal's sidewalks and streets are most definitely busy. The weather is nice and warm, and along with the great weather, Montreal's patio season is in full swing! After months of cold temperatures, who doesn't enjoy soaking up the sun while sipping on a cool drink seated at one of Montreal's many outdoor patios? We're hoping that Summer 2019 will be a good one so we can all take advantage of these patios as much as possible! With our warm weather rounding out to about four months, rushing out to the patios as soon as the nice weather begins, is just what we do in Montreal, and we stay there until the leaves start to fall once again. The city is full of bars of every kind to satisfy each and every one of us, and many offer spaces to bask in the warm rays of the sun. Whether it's on the weekend or to relax after a day's work, there's a lot to be said for a pitcher of Sangria to share with friends and more friends, while seated on a patio.
Check out Tastet.ca if you are looking for a cocktail, a glass of wine or maybe a beer to enjoy on a great patio. We have already put together ideal lists of the most beautiful restaurant patios in the city, the most beautiful café patios, and the best BYOB restaurant patios. We were missing a list of the most beautiful bar patios in Montreal, but not anymore! It's a difficult choice anyway, so we've come up with a selection of bars, wine bars, and microbreweries that we really like.
© Photo Bar Henrietta – Instagram