Les Cavistes: The neighbourhood wine bar in Ahuntsic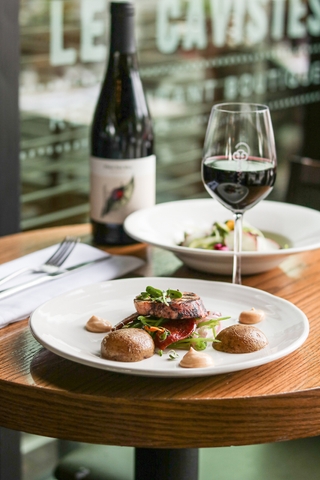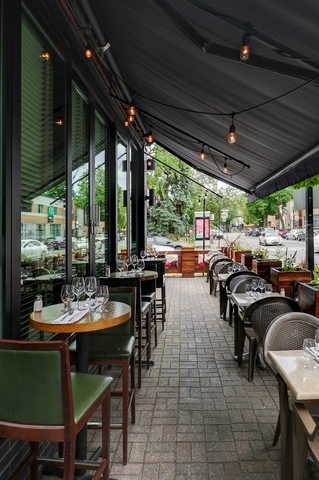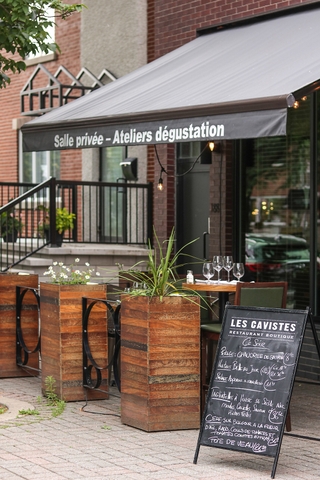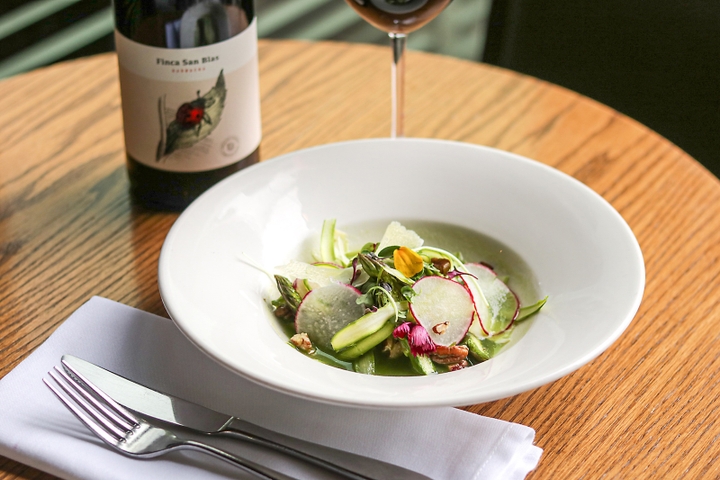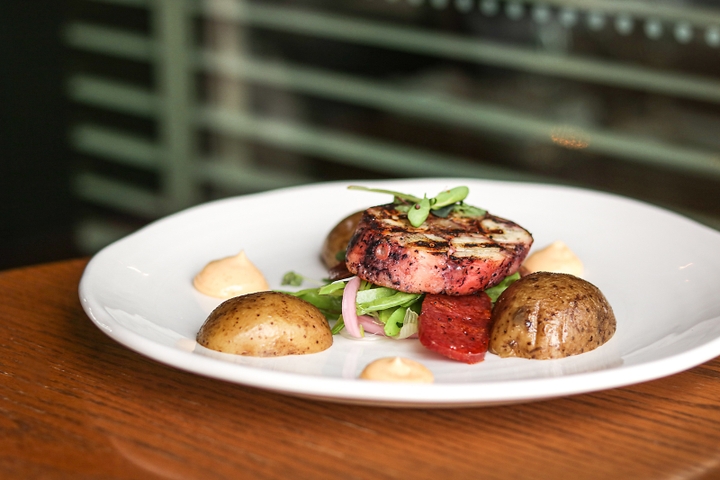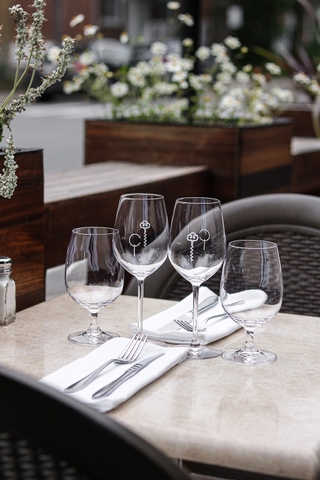 Les Cavistes

$$
Monday: Closed
Tuesday: Closed
Wednesday: 11:30 AM – 2:00 PM, 5:00 – 9:00 PM
Thursday: 11:30 AM – 2:00 PM, 5:00 – 10:00 PM
Friday: 11:00 AM – 2:00 PM, 5:00 – 10:00 PM
Saturday: 5:00 – 10:00 PM
Sunday: 5:00 – 9:00 PM


Owner(s) Maude Théroux-Séguin, Robert Herrera
Chef(s) Joshua Gaulin
Sommelier Louis-Jacques Bleau
Opened 2012

60 Seats
Accepts groups
Has a private room
For the past eight years, Les Cavistes has been the neighbour that everyone wants to have; an address that people enjoy visiting for all occasions!
The Cavistes project was born on the Plateau almost a decade ago. In 2012, owners Maude Théroux-Séguin and Robert Herrera decided to open a second location in Ahuntsic. A year later, the restaurant on Fleury Street West became the only Cavistes while the one on Saint-Denis Street closed its doors. The goal of the project at the time was to introduce Montrealers to privately imported wines. Today, the mission of Les Cavistes is broader: "We want to help people discover," says the co-owner.
For the love of wine
The key word "caviste" describes the person responsible for the development and care of a wine cellar. At Les Cavistes, the term is designed to describe the team in the dining room. A team who are wine enthusiasts and whose main mission is to accompany you in your discovery of their wine list—whether you are a connoisseur or an honest neophyte. The head sommelier, Louis-Jacques Bleau, curates the wine list where you will find a bit of everything: AOC's, natural bottles, some macerations, and wines from both the New and Old World. Being a neighbourhood address, the house wants to be accessible and offers several bottles at affordable prices (starting at $37). Plus, it's also possible to buy a bottle to go.
In the kitchen, Les Cavistes is greatly inspired by French bistro classics. Tartare (one of the best in town), steak frites, and boudin are a few menu staples that keep the regulars coming back. Aside from the staples, the new chef of the house, Joshua Gaulin and his team prepare a seasonal menu. In sum, everything you need to accompany the wines selected by the "cavistes" themselves!
At lunchtime, Les Cavistes offers a discounted menu; customers can choose from three starters and four main courses.
Like any good neighbourhood bistro, the restaurant's interior is charmingly convivial and welcoming in its modern simplicity. The space, which can accommodate about sixty people, is pleasantly illuminated thanks to its glass façade. In the summer, they set up a large terrace at the corner of Fleury West and Esplanade Avenue; a perfect place to enjoy the beautiful weather.
Open seven days a week, Les Cavistes offers Ahuntsic a charming wine bar where everyone feels at ease.
Written by Sophie Monkman