Favourite addresses for a Sunday date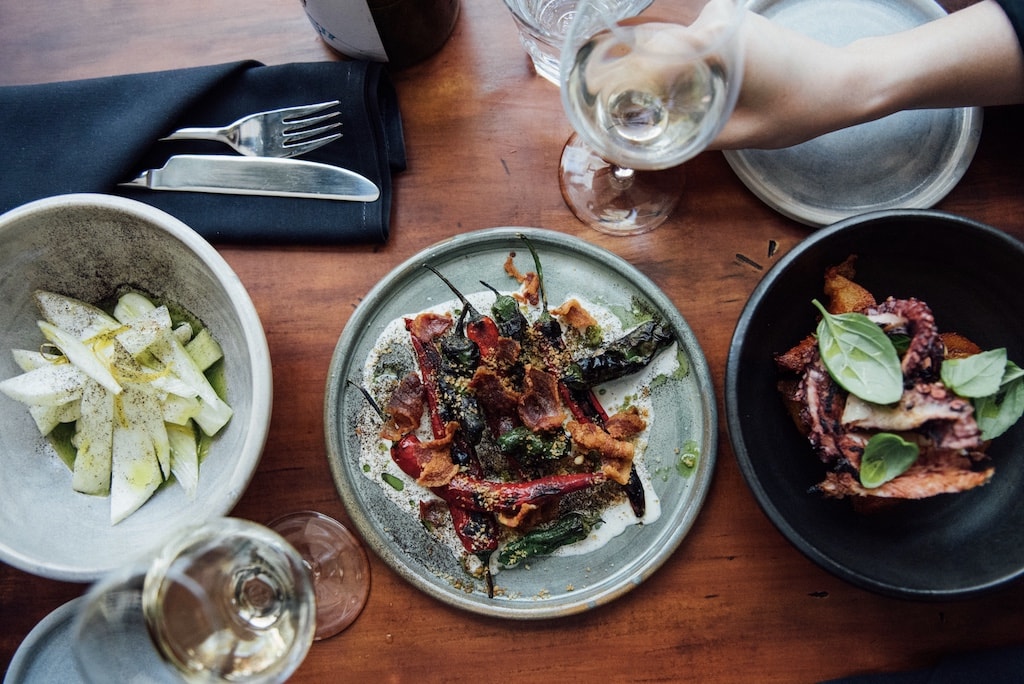 Ah, Sundays! Very often, we have the blues. School and work start the next day, the weekend went by too fast; all sorts of reasons influence our mood on this last day of the week. But why not turn it into something fun and festive to lift your spirits? Take a moment and plan a date night to enjoy the Sunday evening in style! There's nothing to stop you from going out on a Sunday, except your mind and sometimes the weather. This list has been compiled to give you ideas of places open on Sundays where you can feast or simply eat well in a pleasant atmosphere. Also, nothing is stopping you from trying these restaurants with your family, even though the article says "Sunday date". However, make sure you don't choose a bar if your children are underage…
For a festive end of the weekend, a nice return from the cottage or simply a romantic evening, these addresses will delight you and make your belly happy to start the week on the right foot. We also know that people who work in the restaurant industry often have Sundays off: here is an ideal opportunity for you to eat well and be served! You deserve it!
We've already presented you with our lists of the most romantic restaurants in Montreal, restaurants to go to on a first date and restaurants to go to on a second date; here's a list of favourite bars and restaurants open on Sundays and ideal for a successful date! Have a great Sunday!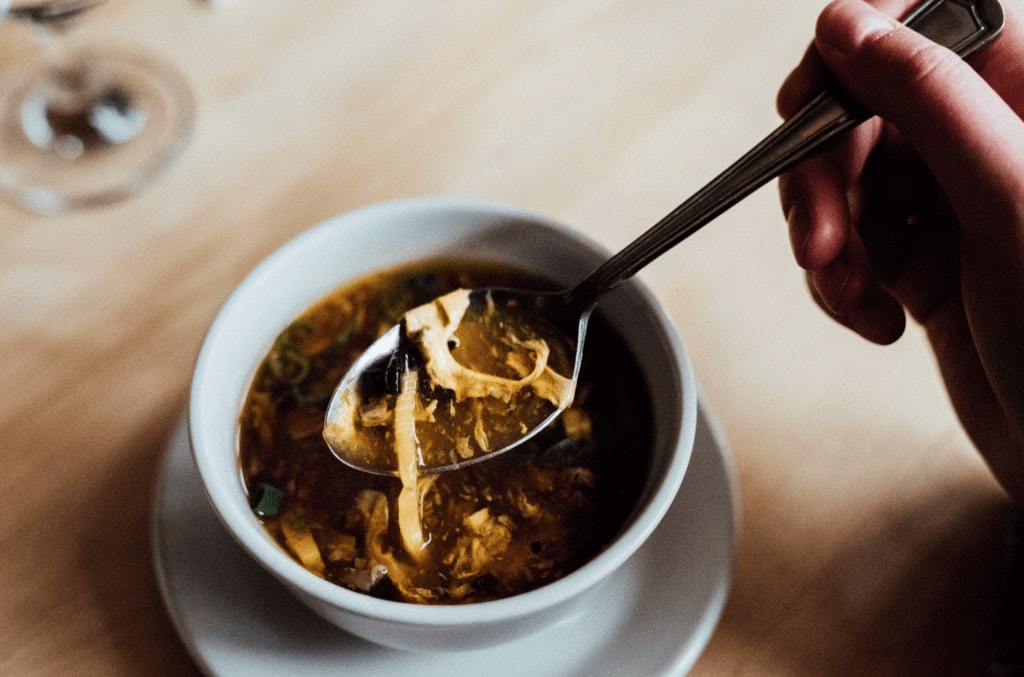 Open for nearly 30 years, Café Mei is a charming establishment where you can eat excellent Chinese dishes with generous portions. The décor is warm and comfortable, with warm colours and large windows overlooking Saint-Laurent Boulevard. Among the dishes offered, we find fabulous dumplings that are part of our list of the best dumplings in Montreal! With a great drink menu to accompany your meal, Café Mei is a superb place to try on a date!
5309 Boulevard Saint-Laurent
Montréal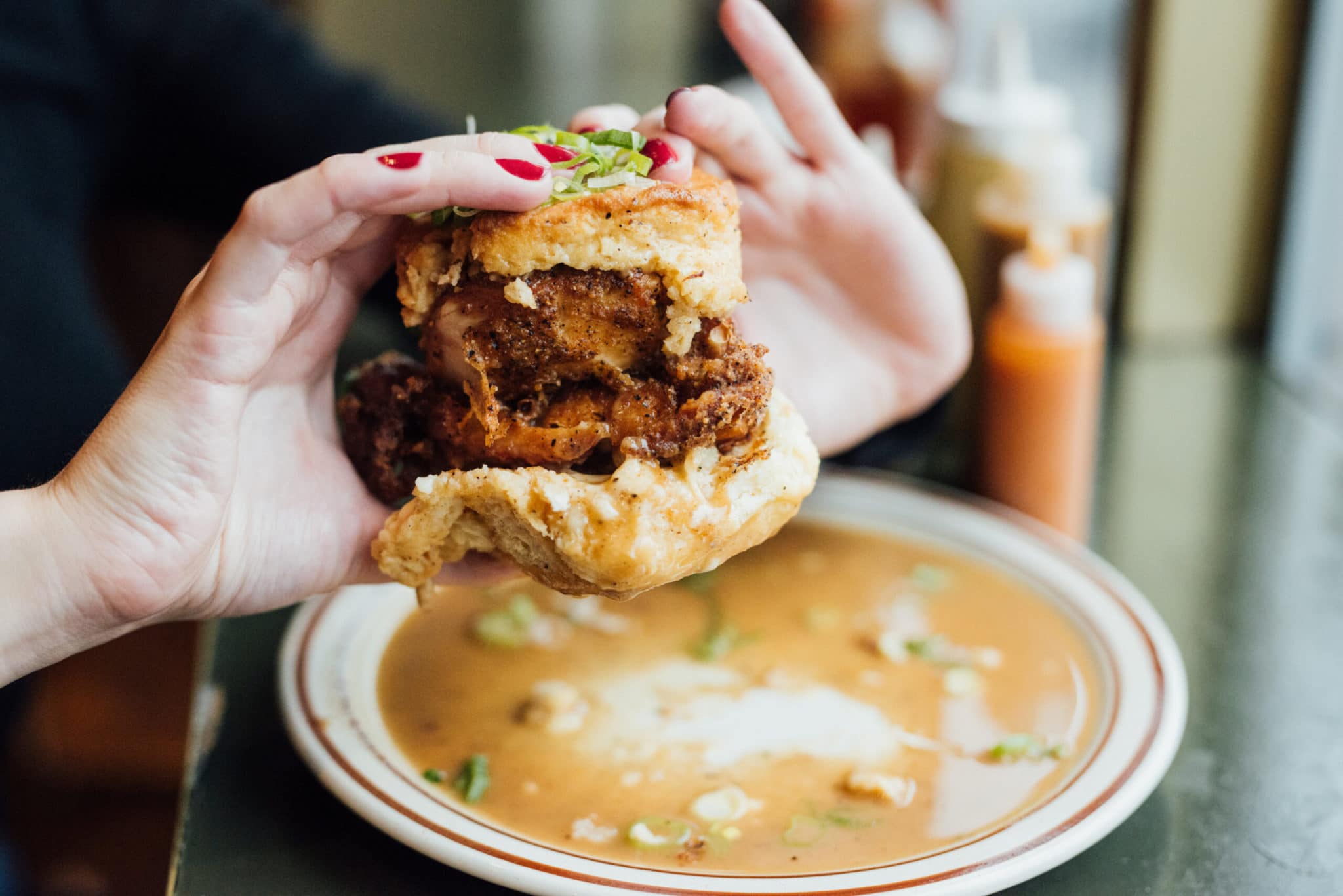 This address, which is one of our favourites in Montreal, offers American southern cuisine in a 1920s atmosphere; we love the music and decor that takes us back in time. Fried chicken and gravy, incredible macaroni and cheese, pulled pork or brisket sandwiches, salads, and potatoes of all kinds are on the menu at La Dinette. You can eat at the counter in a relaxed atmosphere or take everything to go. They even offer the option of borrowing a picnic basket in case you feel like taking your date to the park across the street!
6704 Rue Clark
Montréal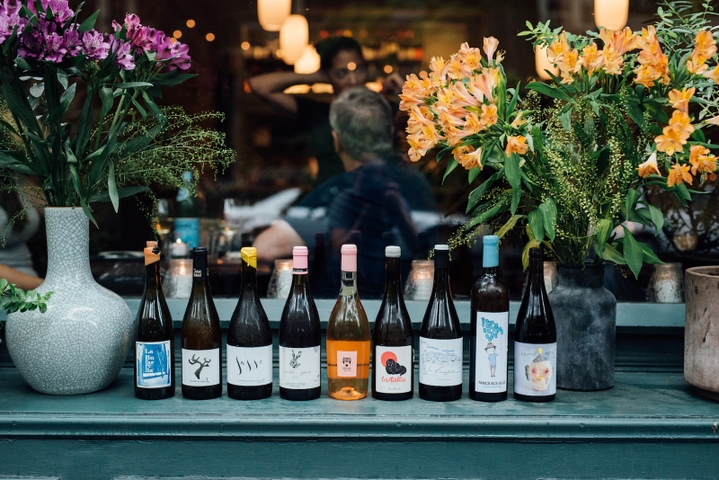 (Reopening on April 14th). This charming address is a true favourite that offers excellent Catalan wines and small Mediterranean-inspired plates on a hidden street in Outremont. The quietness of the area combines perfectly with the intimate and hospitable character of the place. Note that on Sundays, the establishment offers a 'Vermut' formula, a Catalan aperitif tradition including a menu of small dishes at a fixed price of $30. An ideal option for a casual date with flavours from overseas.
1231 Avenue Lajoie
Montréal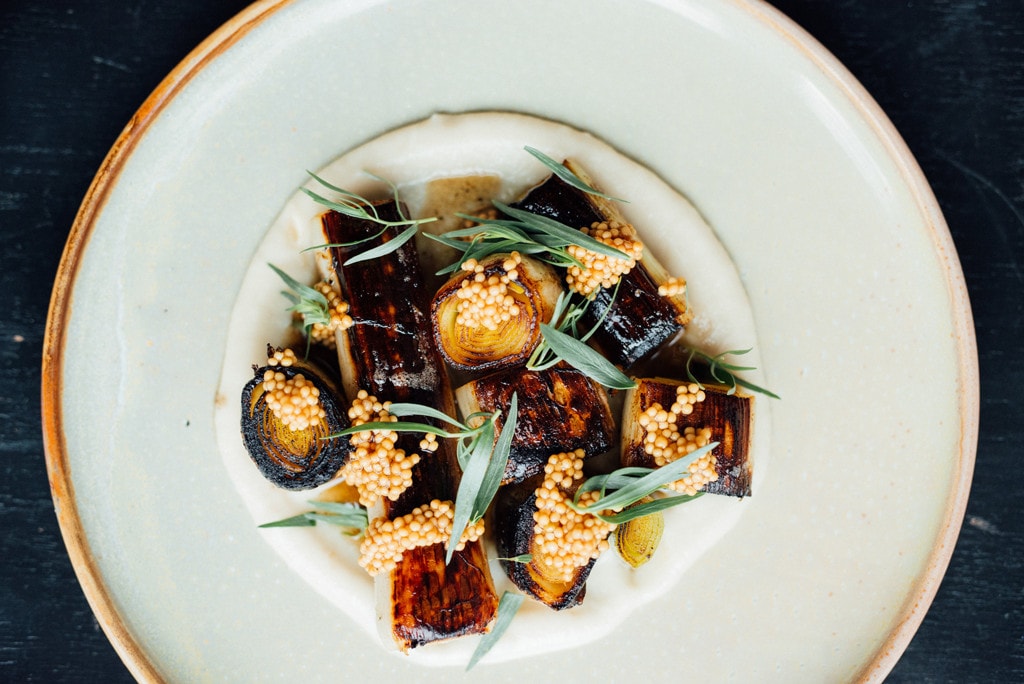 Brasserie Le Réservoir
Le Réservoir is a superb brasserie with a hyper-casual atmosphere. On our list of the best bars in the city where you can eat well, it serves up small, delicate and delicious bites. This is one of our favourite places in Montreal to drink a good beer with friends, but it is also ideal for an unpretentious drink and extremely good food during a date! Note that they're also open on Monday nights if you'd like to begin your week with a great date.
9 Avenue Duluth Est
Montréal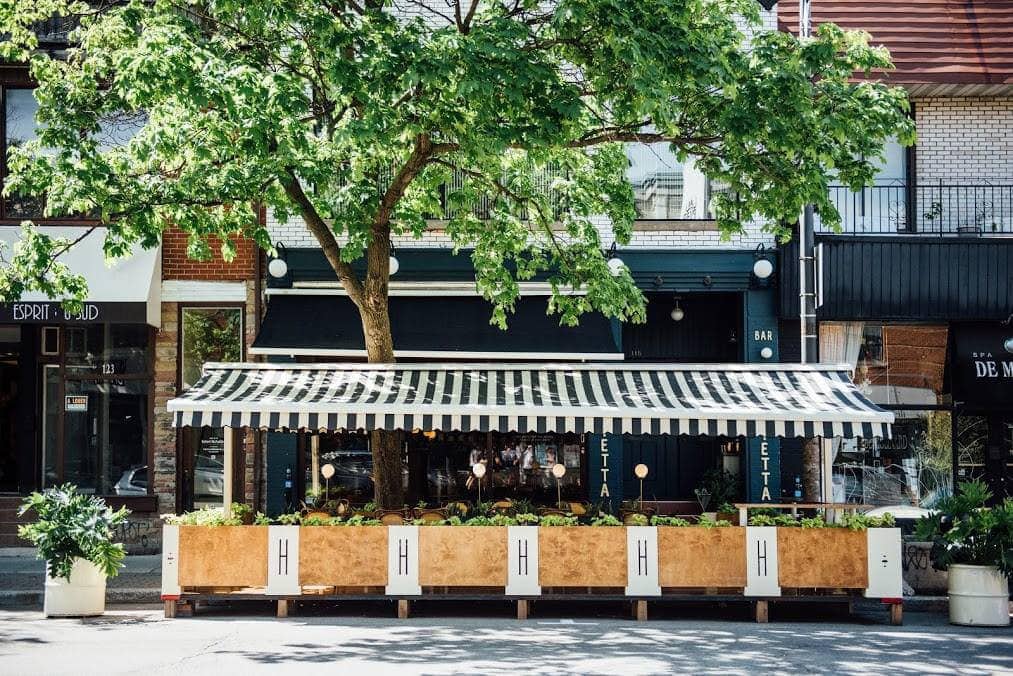 Our friends at Bar Henrietta welcome you in a 1960's tavern-inspired decor; the place is welcoming, refined and absolutely charming. Here, we eat good small plates of Portuguese inspiration. We recommend the yellowfin tuna, the baked cheese, the sausage and the octopus to accompany your very good glass of wine. Apart from wine, to drink there are classic or house cocktails (Goldeneye and Cinq Étoile are our favourites!) as well as a large selection of bubbles! We really like the atmosphere of Henrietta for a festive and relaxed one-on-one. Note that even if this address meets the objective criteria of this list, the person in charge of the site is madly in love with one of the owners of the address and has a bias for the place.
115 Avenue Laurier Ouest
Montréal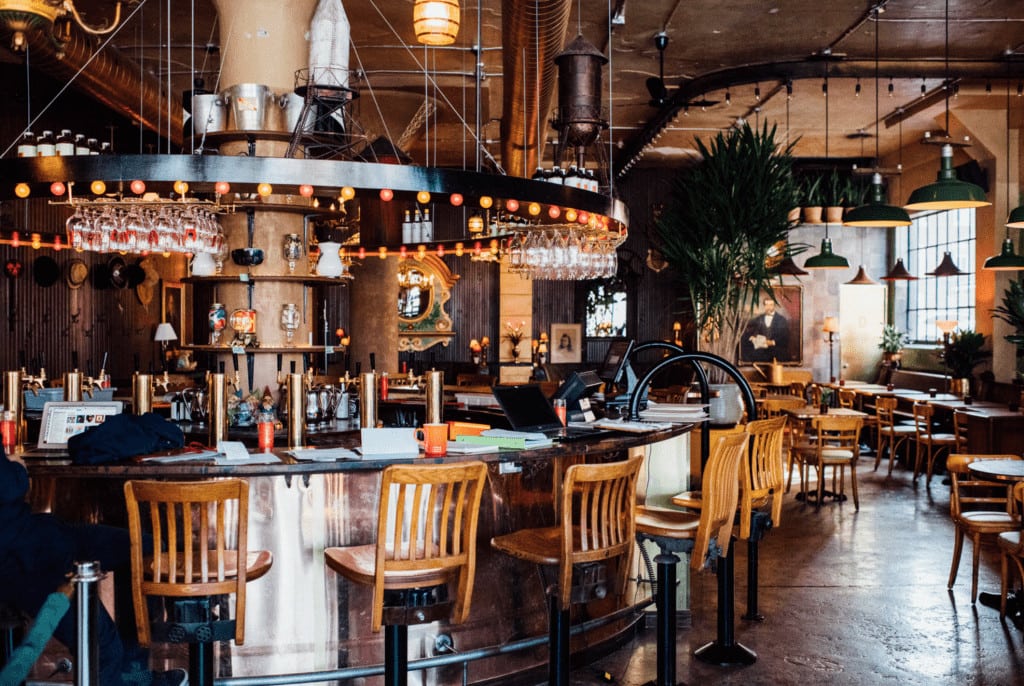 We love Le Darling, a nice bar tucked away on the 'main' just across from Portugal Park. The cocktails and the new menu are great. We love the place for its cozy and unpretentious atmosphere: ideal for a date. Find yourself a quiet corner and talk the night away!
4328 Boulevard Saint-Laurent
Montréal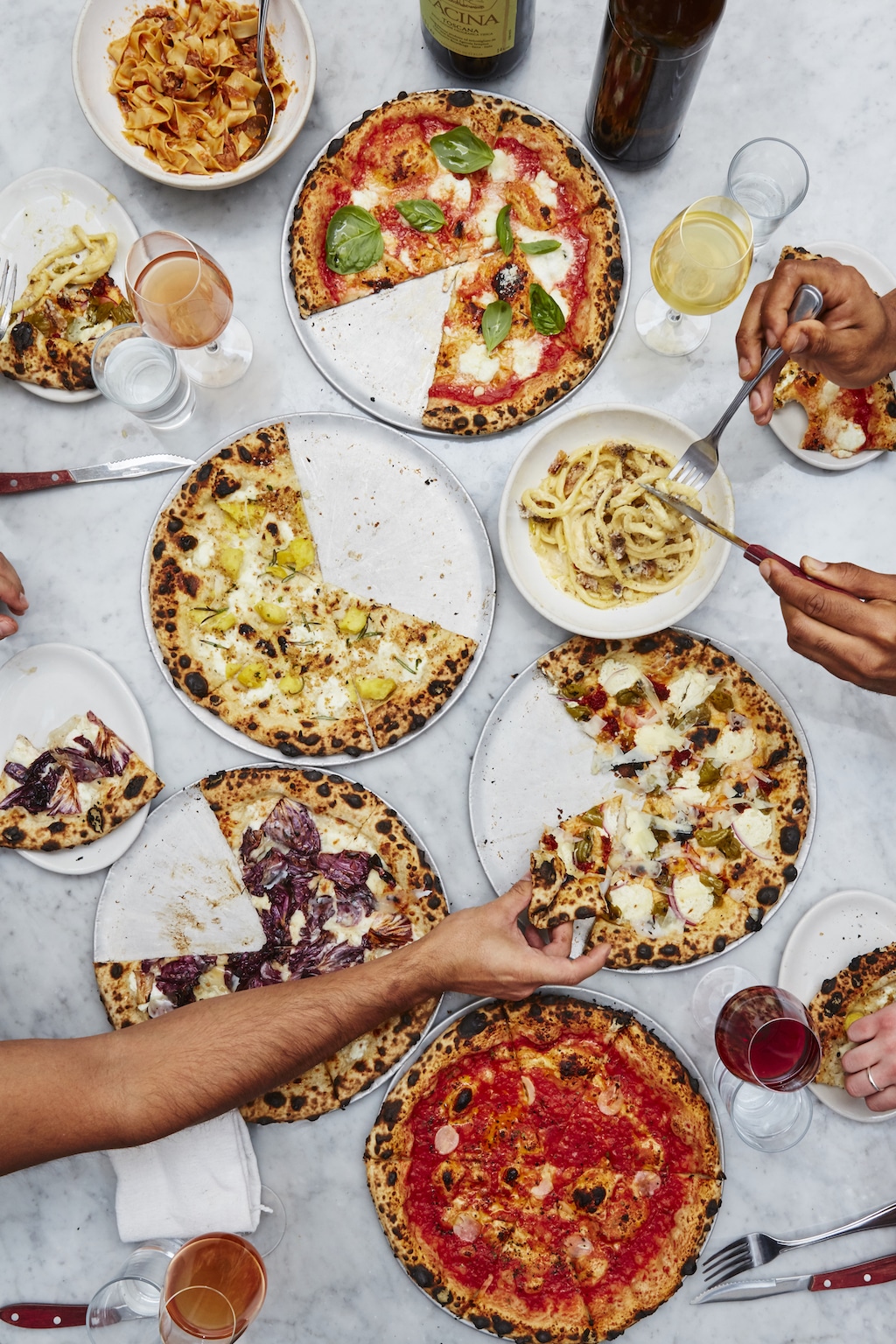 Elena is a very nice restaurant on Notre-Dame Street West. They make naturally-leavened delicious pizzas, amazing homemade pastas and more, all accompanied by surprising and delightful natural wines. The atmosphere is very chic, fun, and warm, and the service is so courteous that you feel very comfortable every day of the week. On Sundays, it will be a bit quieter and perfect for a date.
5090 Rue Notre-Dame Ouest
Montréal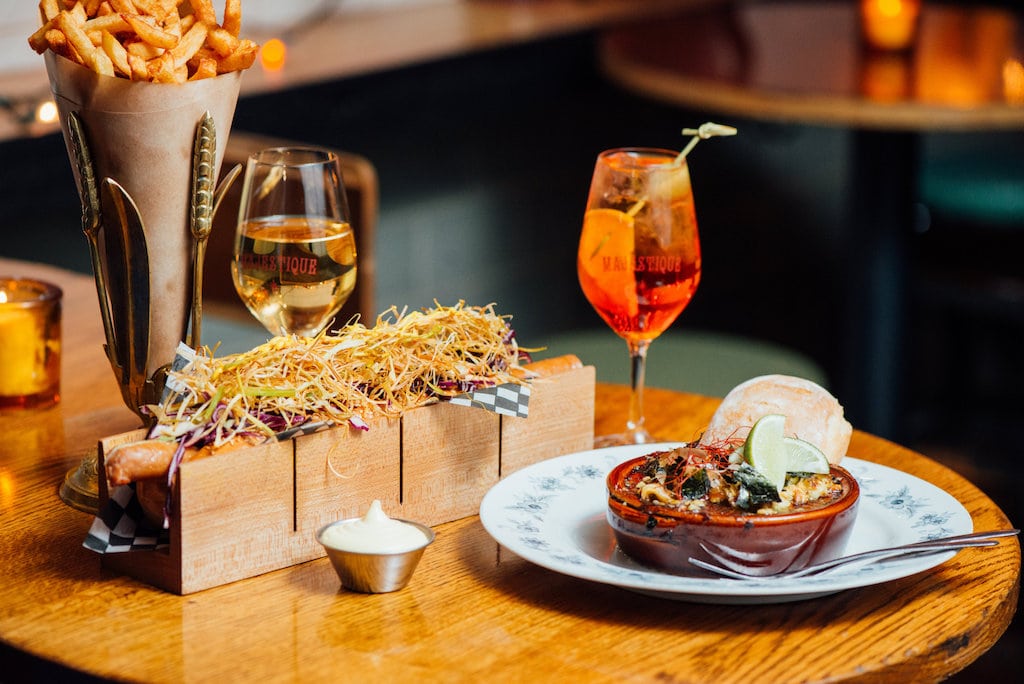 We talk about Le Majestique a lot, simply because we have a real weakness for the place. In a space with just the right amount of kitsch, the place is almost always crowded with gourmet revellers. Le Majestique offers a very interesting wine list and a short menu that is absolutely delectable! Here, you can enjoy excellent oysters at any time, some of Montreal's best fries, outstanding baked whelks and other delicate and delicious small plates. The place has a vibrant atmosphere and is ideal for a date.
4105 Boulevard Saint-Laurent
Montréal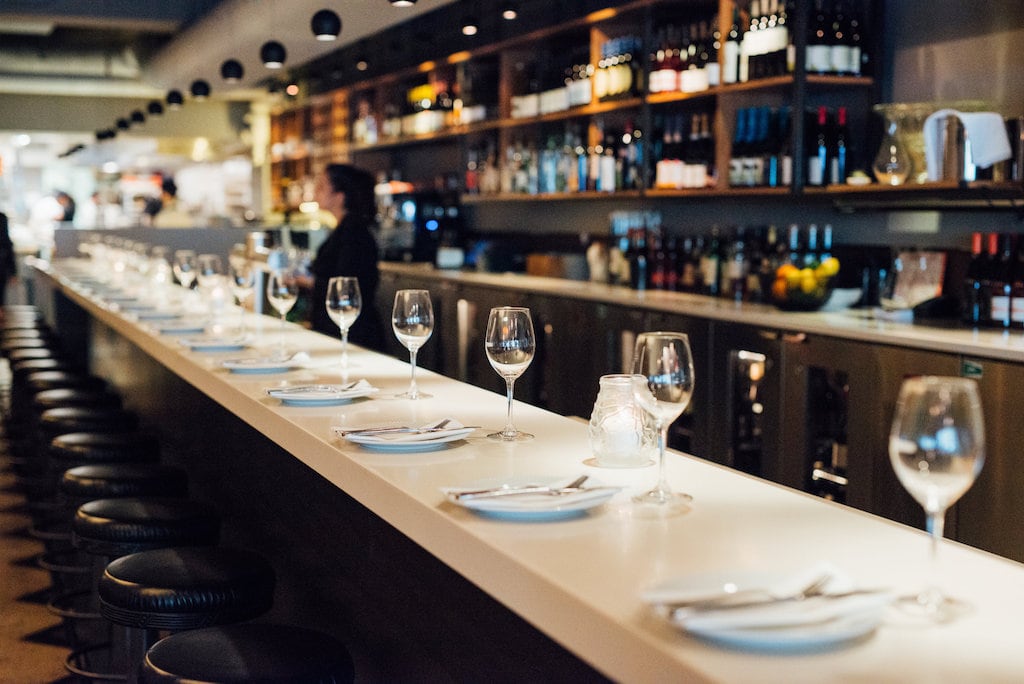 Cadet
In a former army surplus, the restaurant Cadet on St-Laurent Boulevard now welcomes you every day until 11 pm. Like its big brother, Bouillon Bilk, the décor at Cadet is very clean and elegant. The menu features excellent small delicacies to share until late at night, and the entire menu is divided into four categories: vegetables, fish, meat and desserts. To drink, there is a superb wine list, some beers and a cocktail list, mainly with well executed classics. As one of the addresses open on Mondays, we come to Cadet's for its festive atmosphere, its succulent dishes and the excellent service we receive!
1431 Boulevard Saint-Laurent
Montréal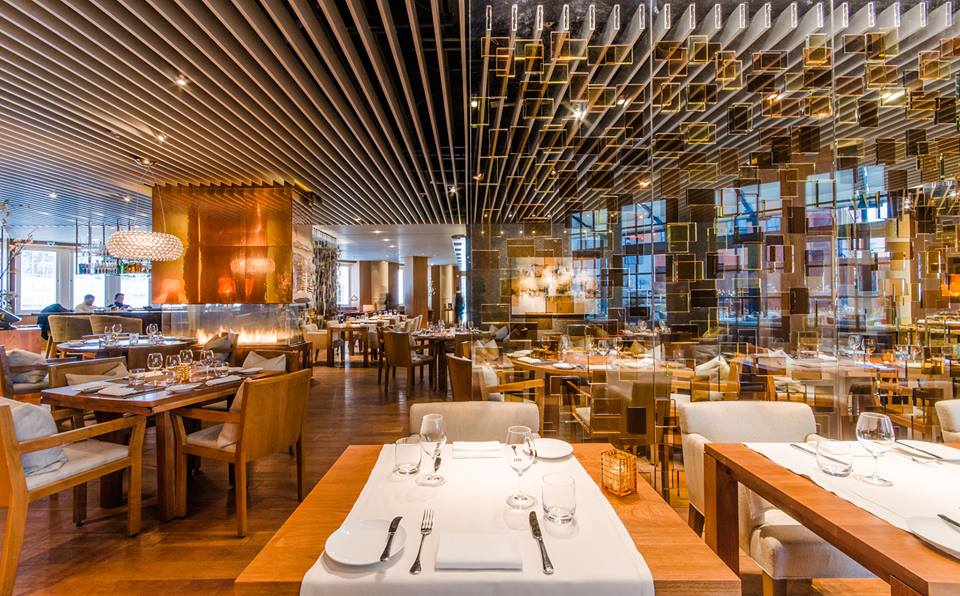 Maison Boulud
Maison Boulud, a restaurant at the chic Ritz Carlton, is a favorite address for fine dining in Montreal. The address is ideal for a date; as you sit down and hear yourself talk, it's the chef Romain Cagnat who prepares outstanding dishes with his French touch. The terrace adjacent to the restaurant's dining room is also worth the detour on its own. We particularly like the elegance of the space and the refinement of the menu offered by the house. The cozy and honeyed address is a must for a pleasant gastronomic evening, and is on our list of date nights open on Mondays, as well as the best chic restaurants in Montreal.
1228 Rue Sherbrooke Ouest
Montréal
5309 Boulevard Saint-Laurent Montréal H2T 1A5
6704 Rue Clark Montréal H2S 3E9
1231 Avenue Lajoie Montréal H2V 1P2
9 Avenue Duluth Est Montréal H2W 1G7
115 Avenue Laurier Ouest Montréal H2T 2N6
4328 Boulevard Saint-Laurent Montréal H2W 1Z3
5090 Rue Notre-Dame Ouest Montréal H4C 1T1
4105 Boulevard Saint-Laurent Montréal H2W 1Y7
1431 Boulevard Saint-Laurent Montréal H2X 2S8
1228 Rue Sherbrooke Ouest Montréal H3G 1H6