Nouilles de Lan Zhou: delicious hand pulled noodles in Chinatown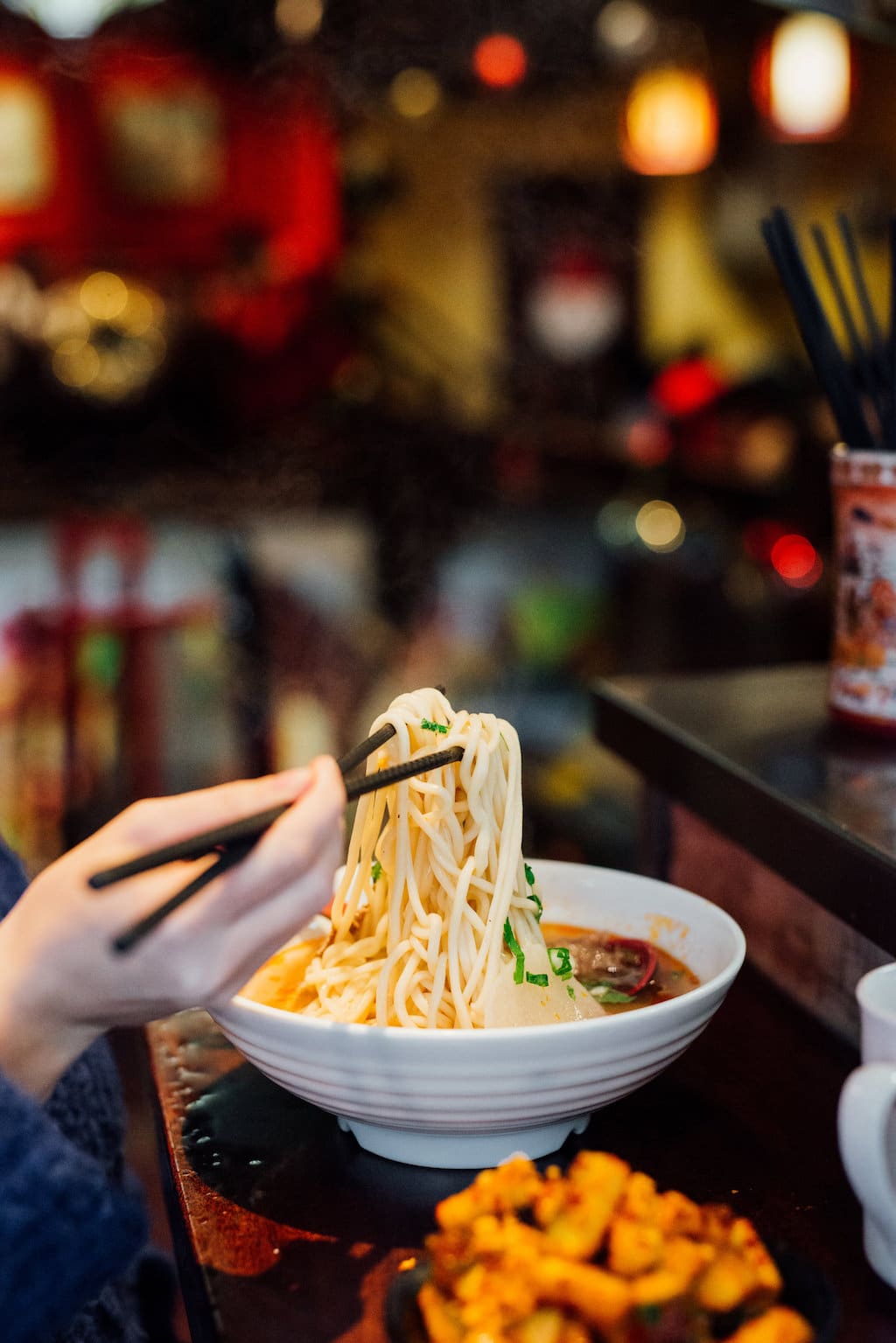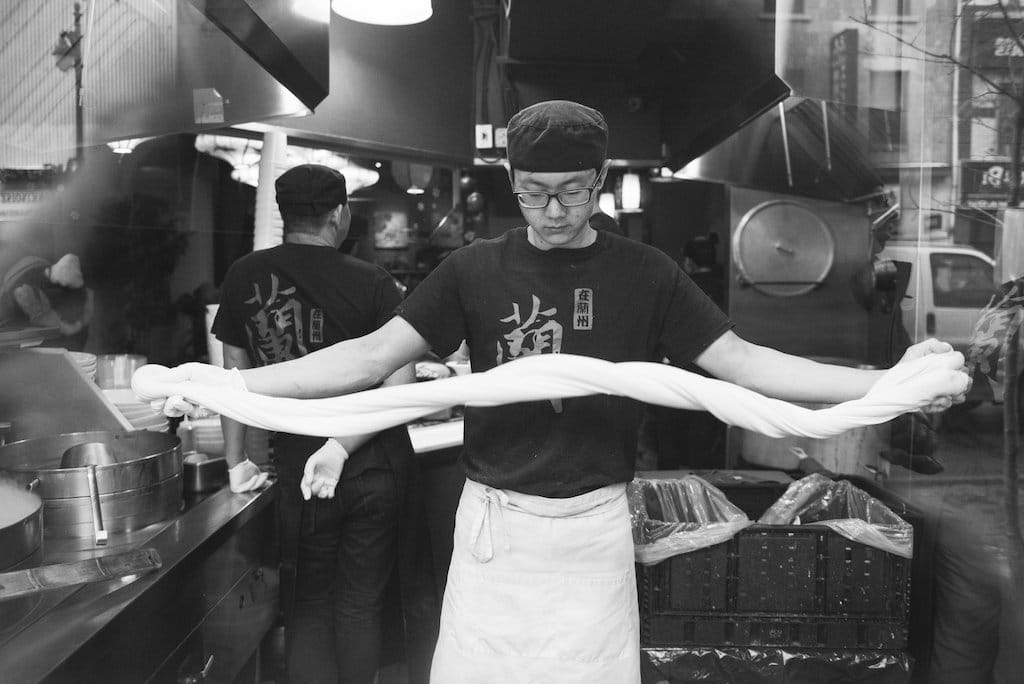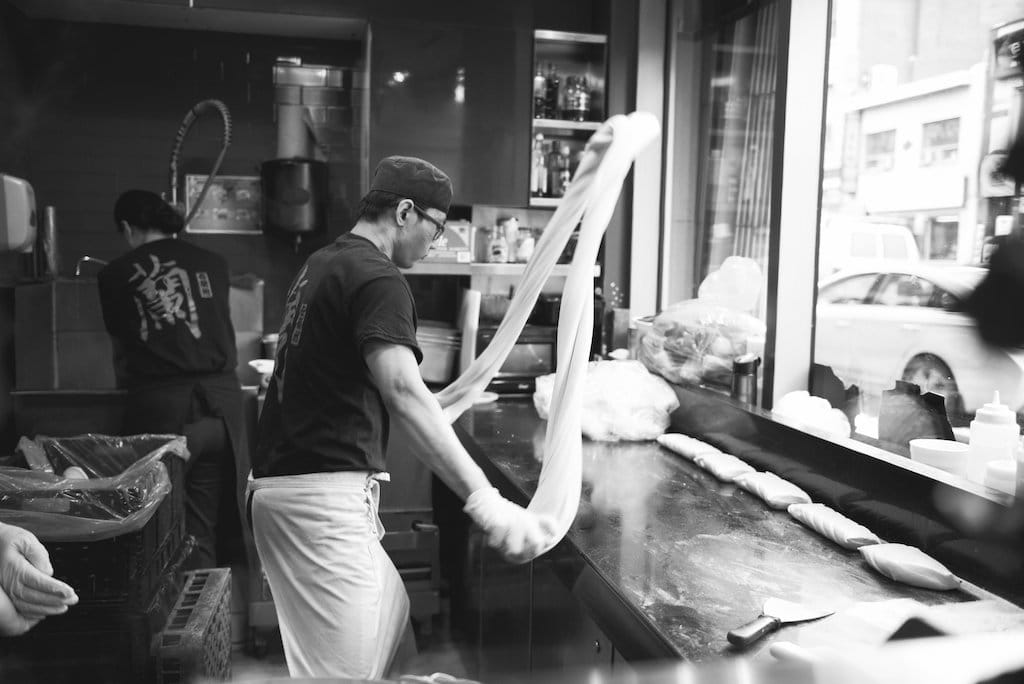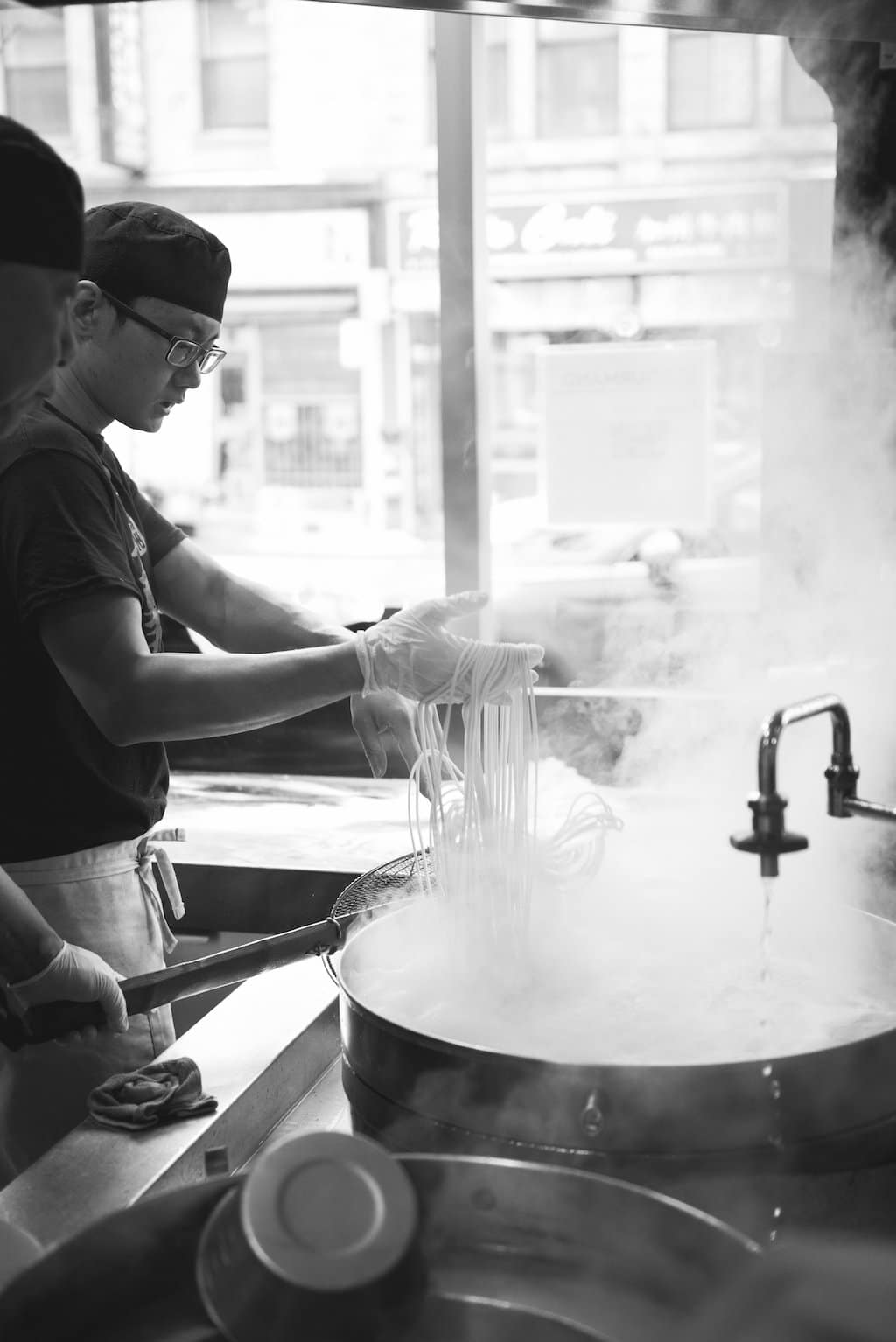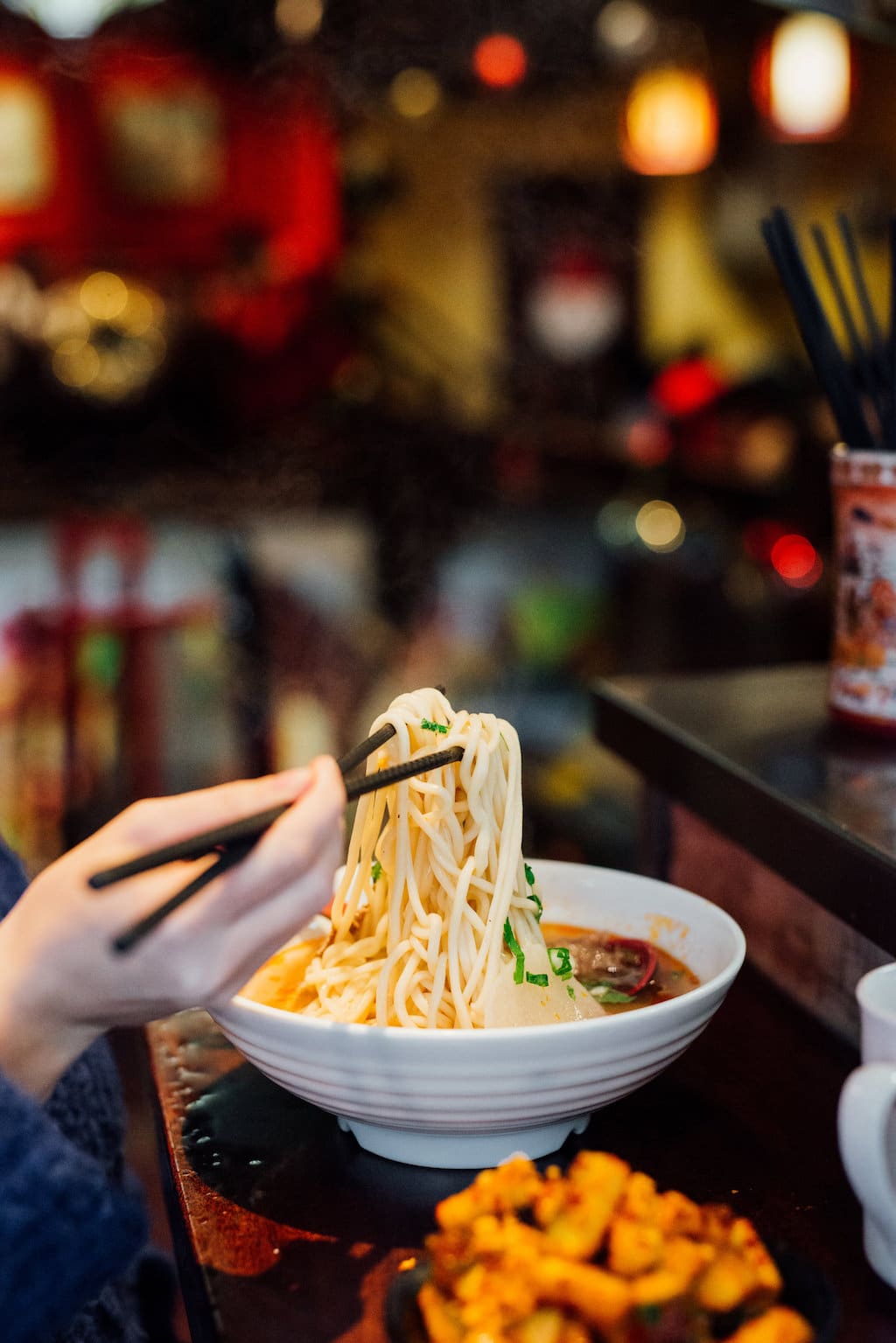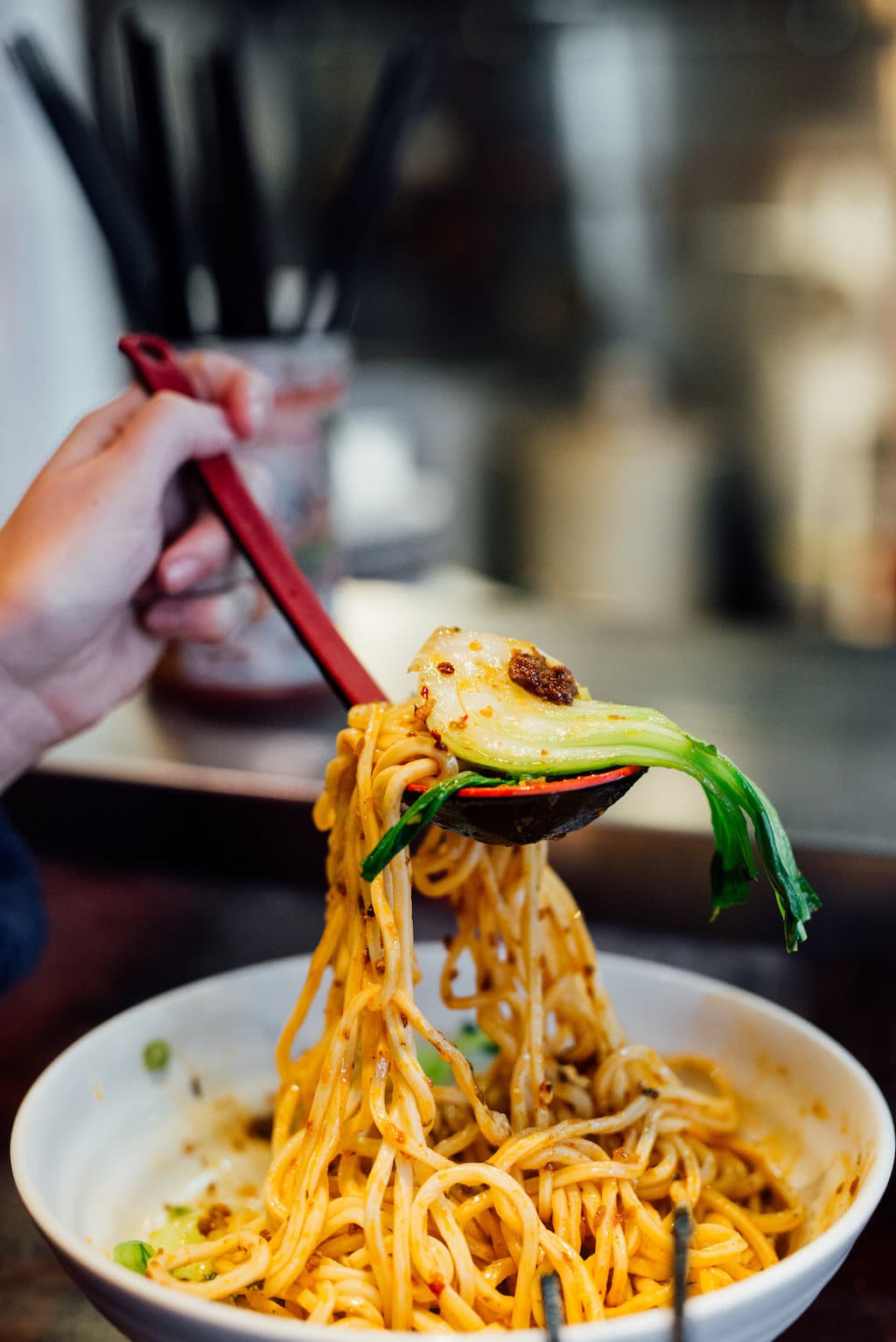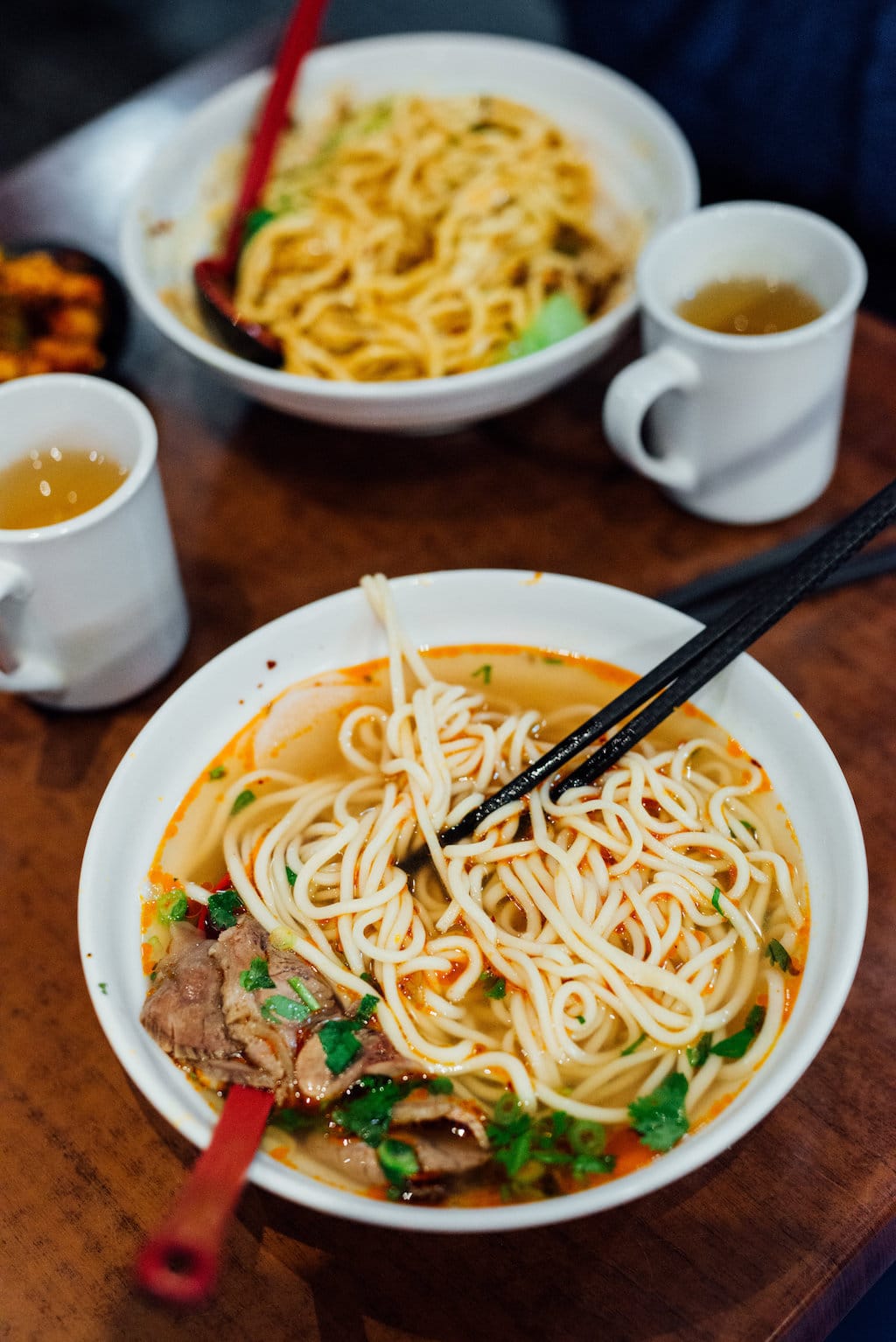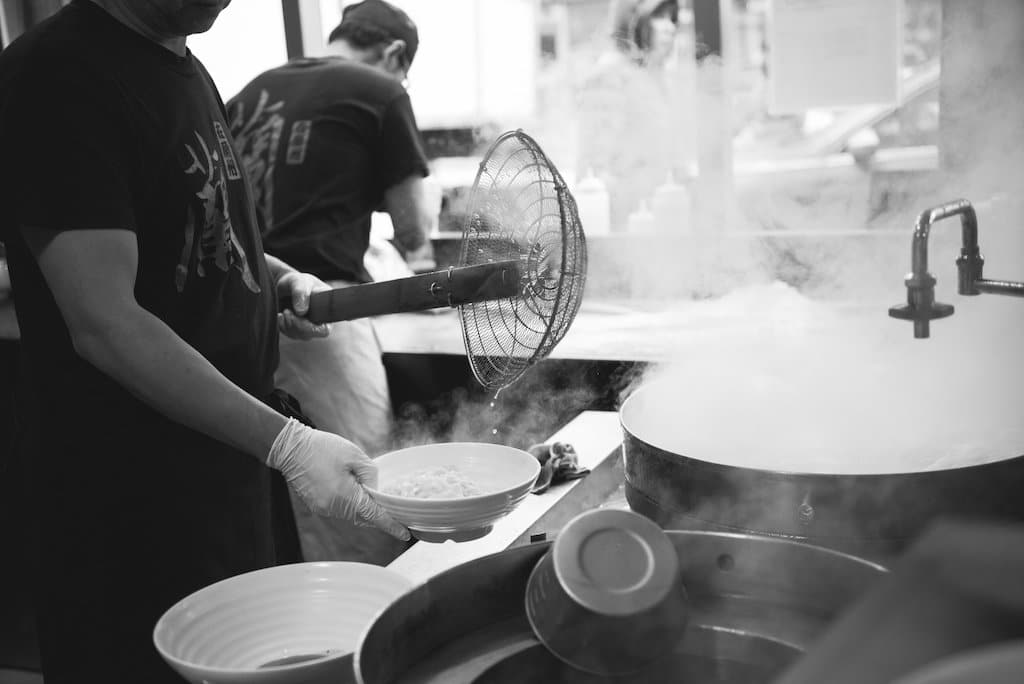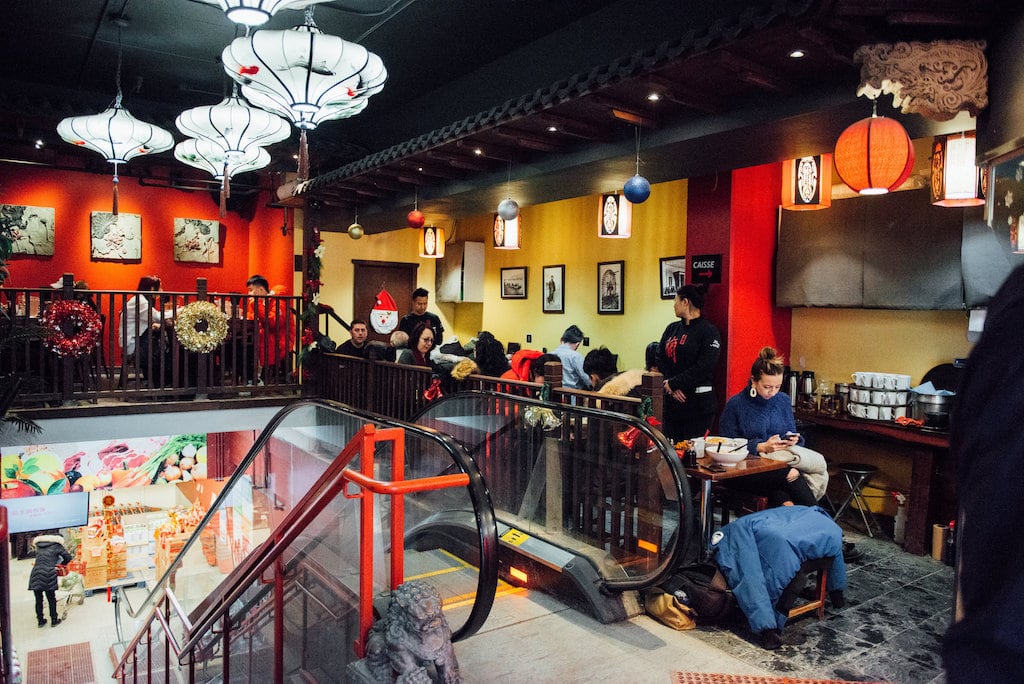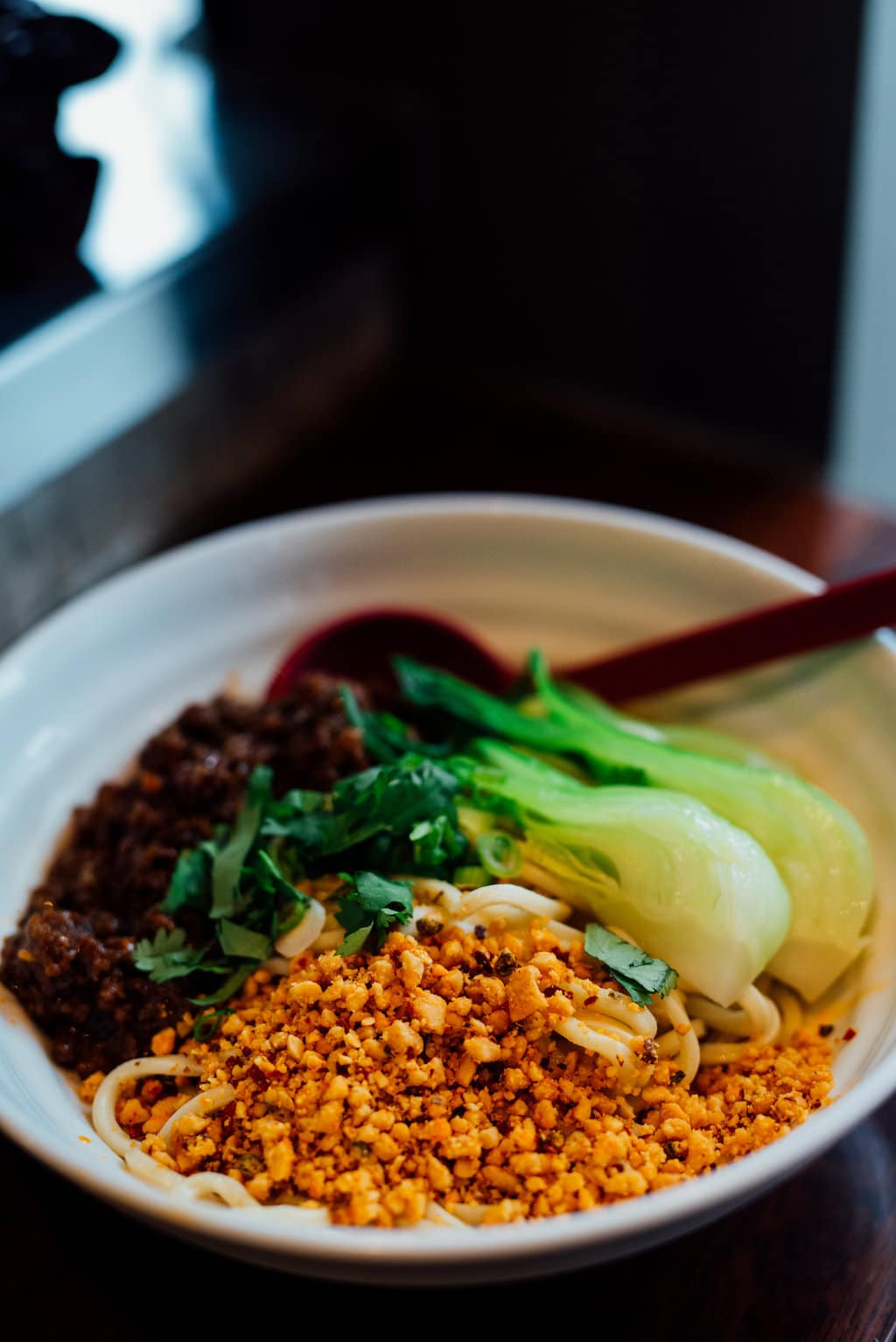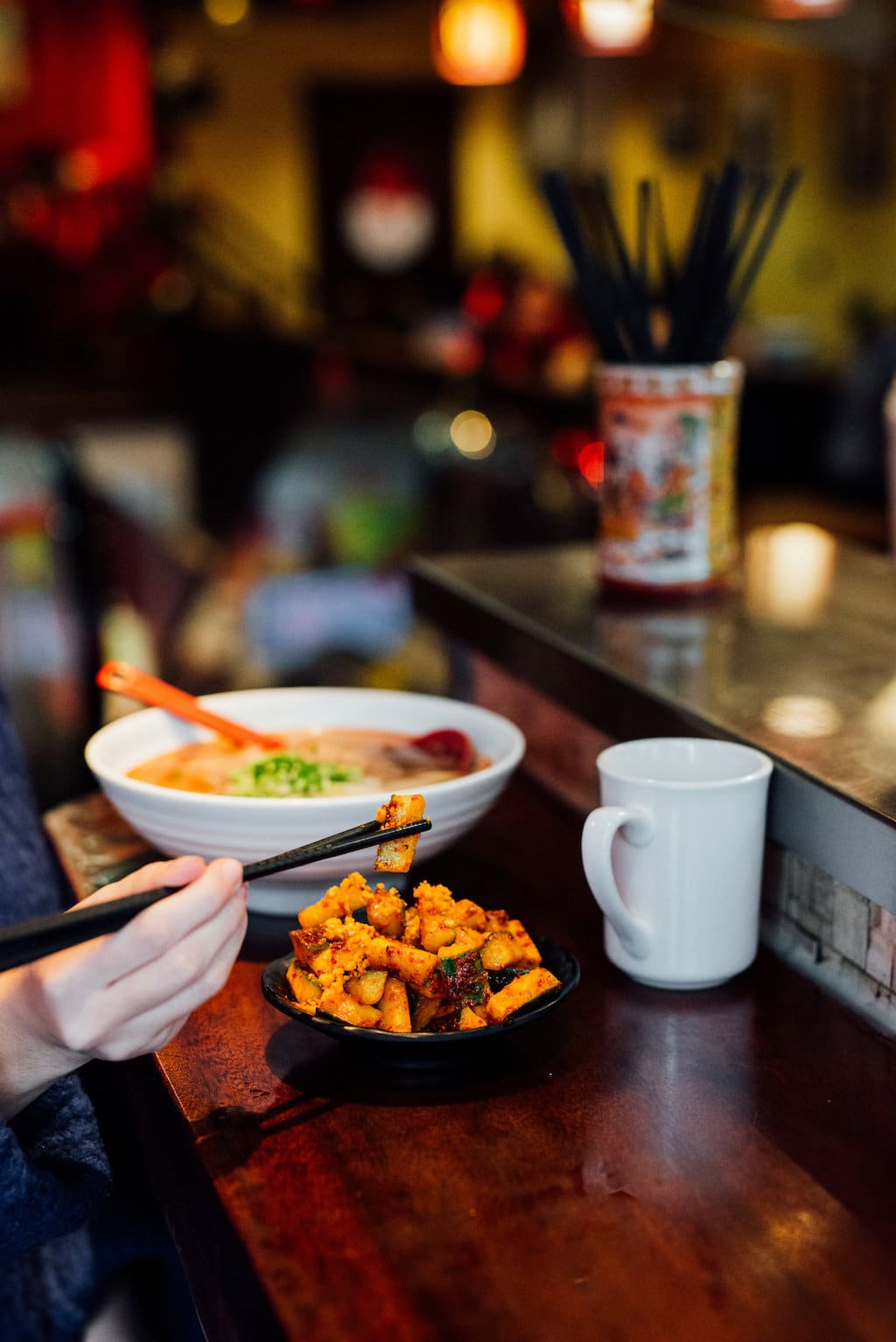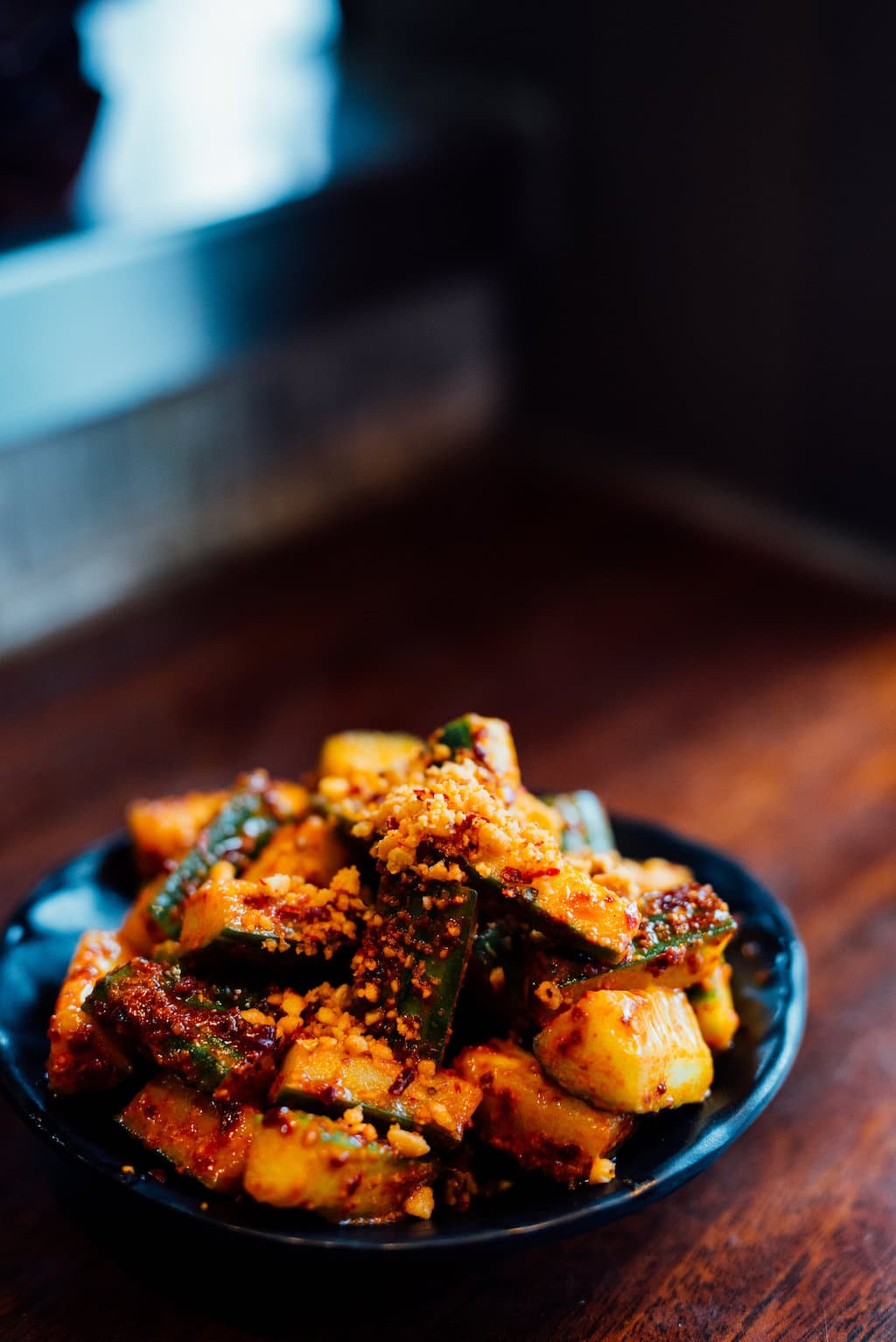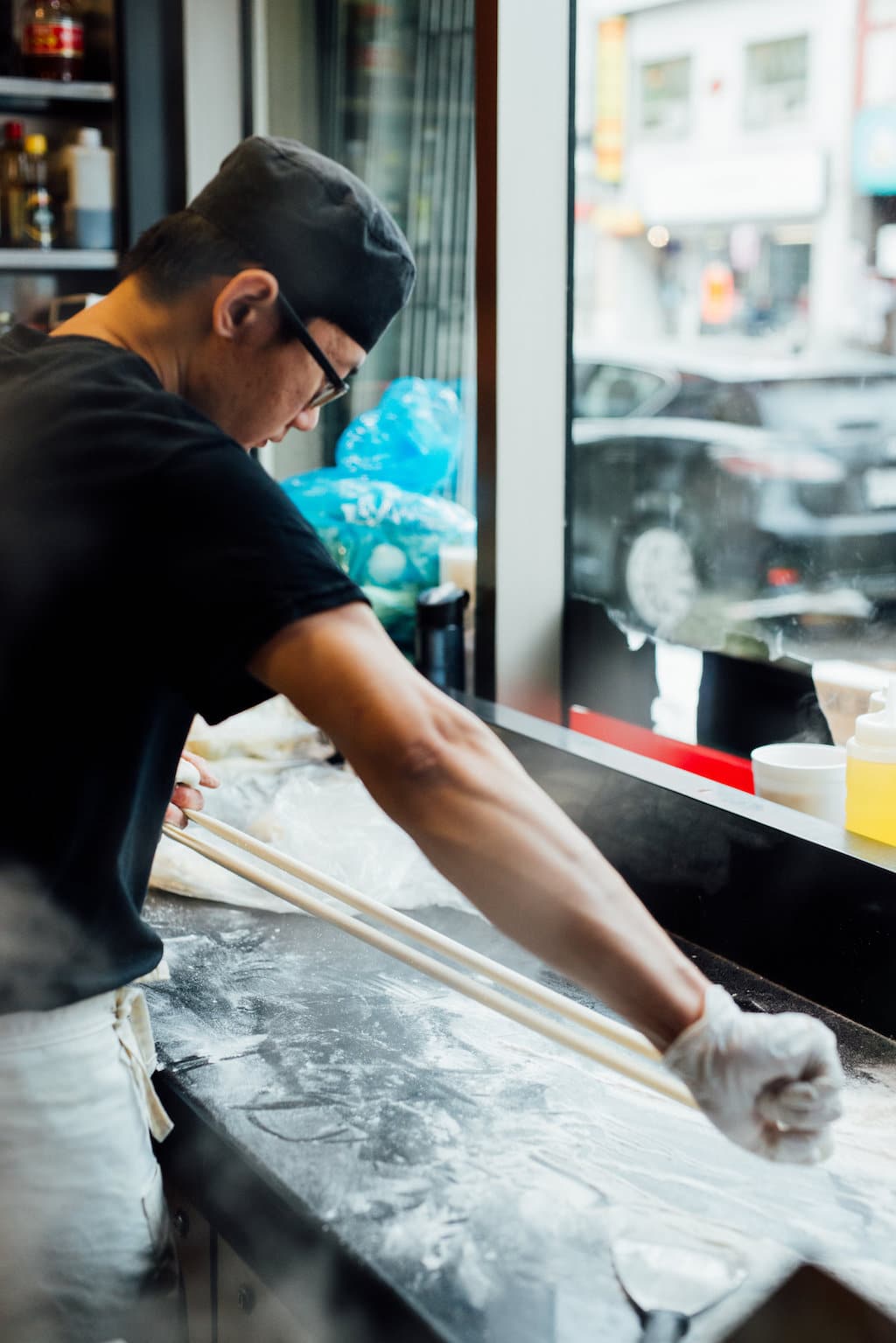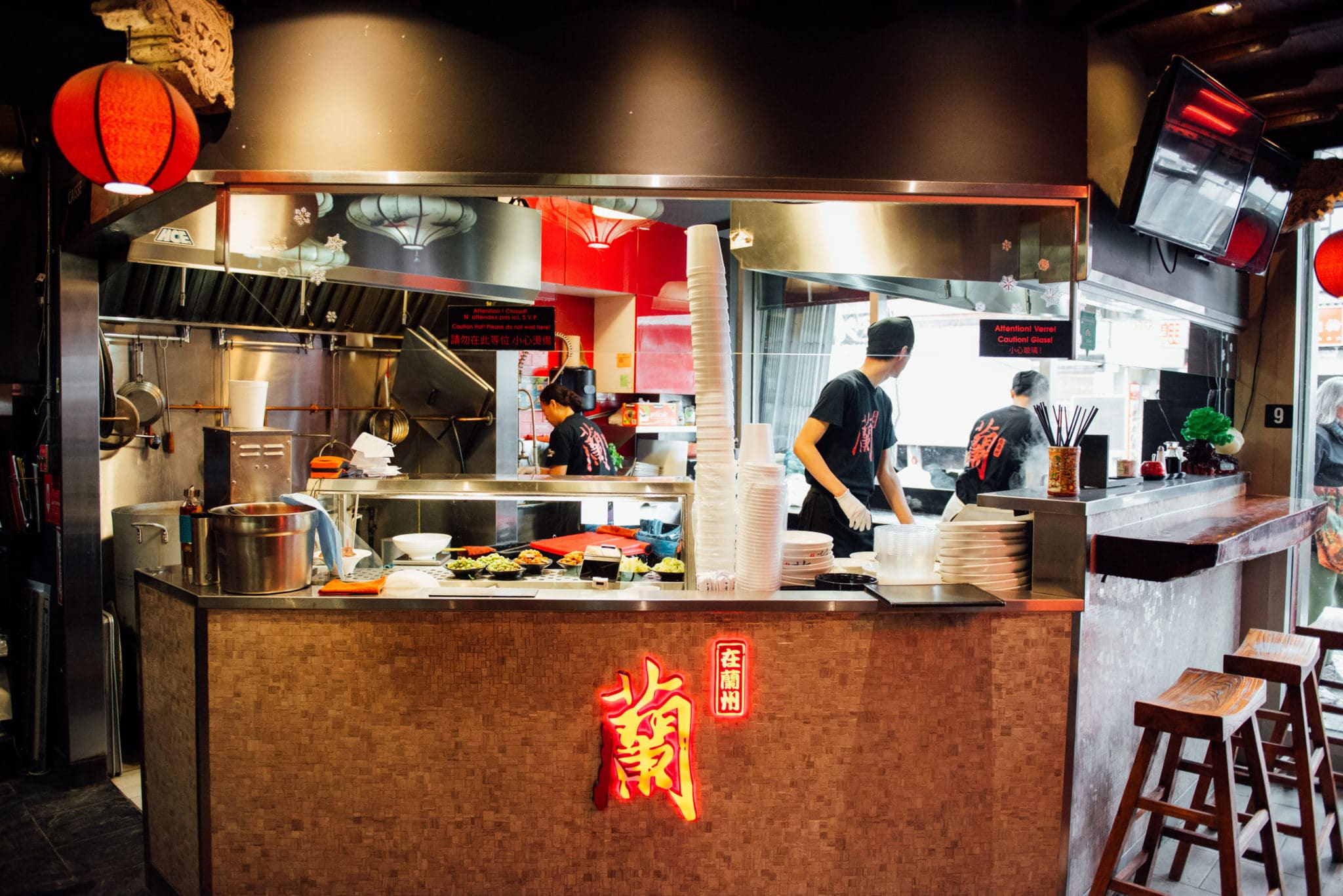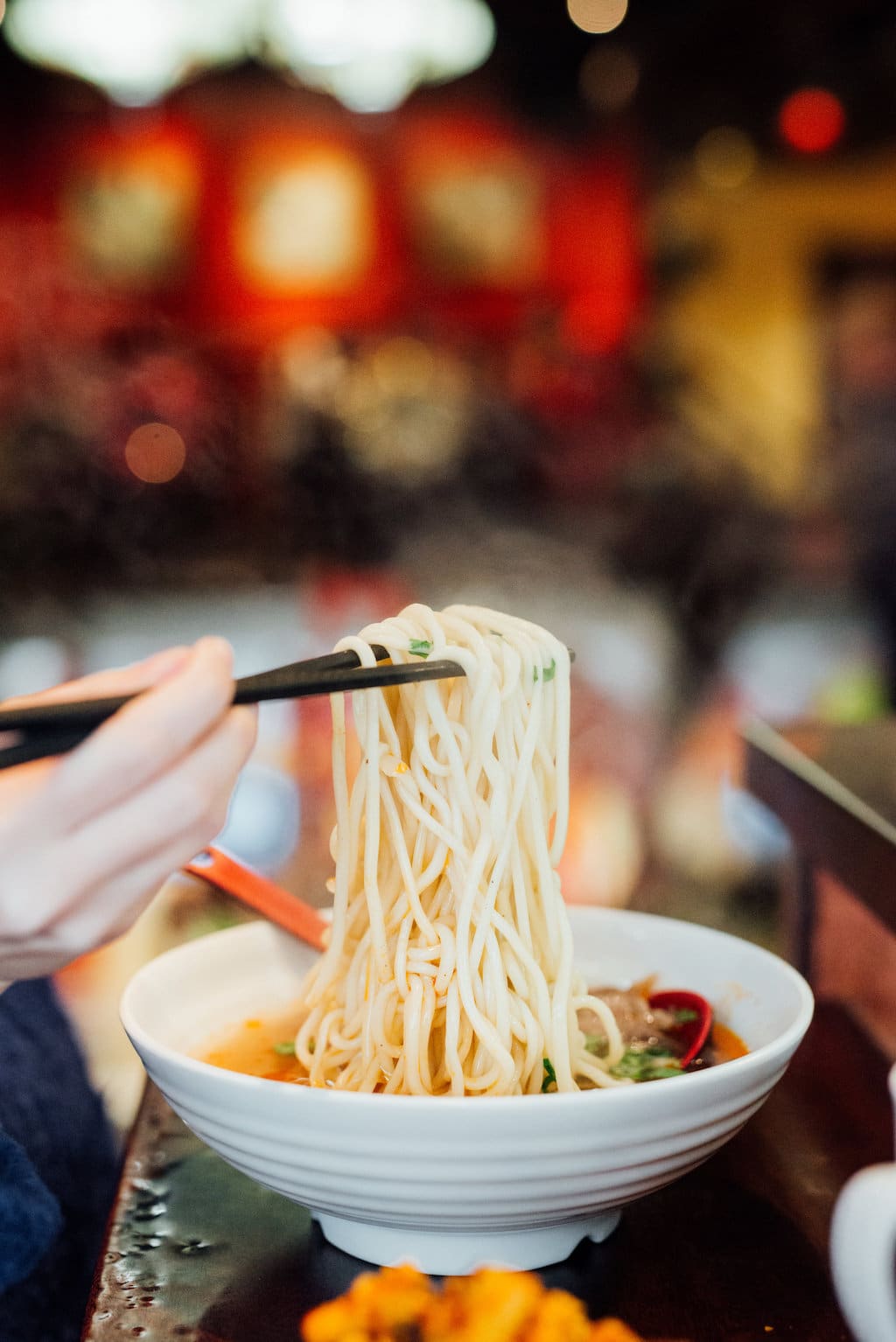 Nouilles de Lan Zhou

$
Monday: 11:00 AM – 9:00 PM
Tuesday: 11:00 AM – 9:00 PM
Wednesday: 11:00 AM – 9:00 PM
Thursday: 11:00 AM – 9:00 PM
Friday: 11:00 AM – 9:30 PM
Saturday: 11:00 AM – 9:30 PM
Sunday: 11:00 AM – 9:30 PM


Owner(s) Ming
Opened 2014

Accepts mastercard, visa, amex, cash, debit
10 Seats
Lan Zhou Noodle shop is one of our favourite places in the city to eat Chinese noodle soup. Despite the restaurant's unsuspecting appearance, the long lineup of hungry customers that often spills out onto the sidewalk is a testament to just how good this address is.
Ming, Lan Zhou's owner, had been living in Montreal for over 11 years by the time he opened the restaurant in 2014. He decided that Montrealers needed to experience the delicious Lamian-style noodles that are native to the city of Lanzhou (China's Gansu province capital city)… and we are forever grateful for this decision! 
The experience starts before you even enter the restaurant. As you walk by the address, which is located right on Saint-Laurent Boulevard, you will undoubtedly notice a large window that looks into Lan Zhou's kitchen. This window perfectly frames the counter where the kitchen team pulls the noodle dough by hand, and gives pedestrians a glimpse into the time consuming process that is required to make fresh noodles. Inside, the space is small and minimally decorated, but it creates an atmosphere that perfectly compliments the simple and comforting menu. The tight space and small tables make it a little difficult to dine here with a big group, but the setting is ideal for groups of 5 people and under.
As for the menu, Ming is the one responsible for creating and curating the list of dishes they serve. In the kitchen, however, we have noodle master Mr. Guo to thank! Mr. Guo has been mastering the technique of pulling noodles by hand for over 15 years, and he and his team make never-ending batches of fresh noodles all day long. Freshness is certainly Lan Zhou's claim to fame, and you will understand why as soon as you taste one of their steaming hot bowls of noodle soup. The noodle bowls come in a few variations, including one vegetarian option, and a selection of different sizes of noodle thickness. The most famous dish on the menu is the Lan Zhou Beef noodle special, which comes in a beef broth and is garnished with vegetables and thinly sliced beef.  
If you are ever in Chinatown and in need of something comforting to eat (especially in the colder months), Lan Zhou Noodle Shop is the place to be. With something for everyone and very affordable prices, this is a great restaurant to have on your radar!
Written by Sydney Carter
Photography by Alison Slattery –