Malhi Sweets : A top Indian restaurant in Montreal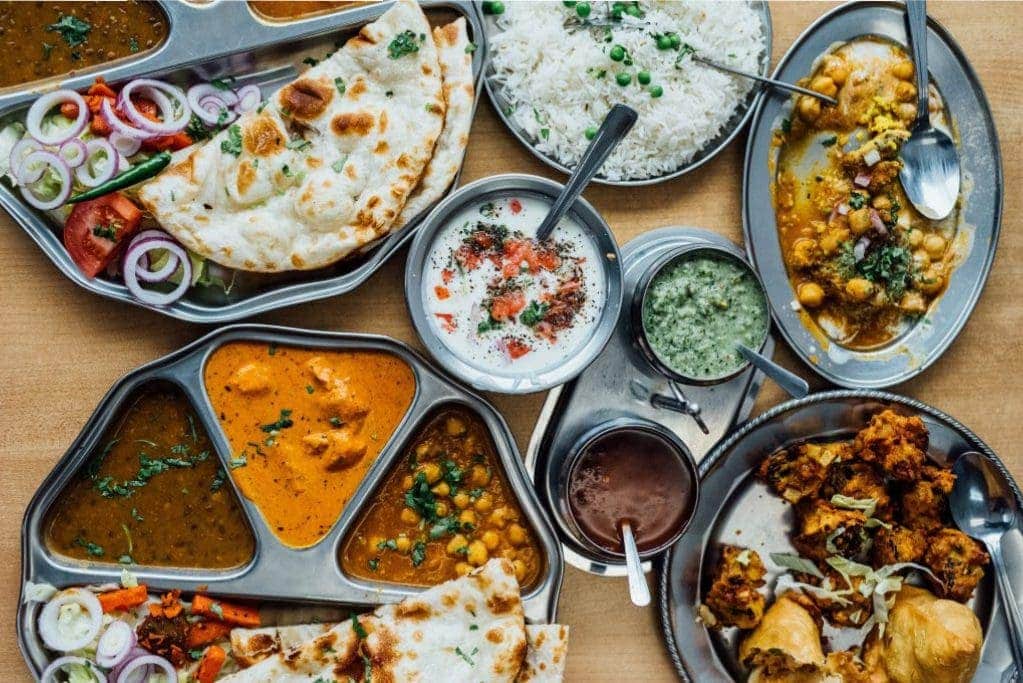 Malhi Sweets opened its doors in July 1996 on Jarry St West in the Parc Extension area, and since then has been serving northern India's warm, comforting cuisine. The owner, Gurnam Singh Malhi, hails from Punjab, a northwestern state in India. After arriving in Montreal in 1992, he quickly set up his first business and in 1994, he opened Malhi Sweets on Jean Talon St.  Two years later, he opened his second establishment: Malhi Restaurant on Jarry St.  However, his customers kept calling it 'Malhi Sweets',  « …and so it stayed, they knew me by that name and they identified me by Malhi Sweets, that's what they wanted, » says Malhi.
Malhi was one of the first to open a restaurant in the area. « There were no Indian restaurants here at the time. I moved here because I thought one was needed. The community quickly loved it. » Even though the first clients were originally locals, the address soon became known to the gourmands of the press, who crowed about Malhi Sweets' many delicacies and this pulled in crowds from all over the city – « and the world! We've had stars come and eat here! " he proudly tells us.
You will recognize the place by its white and pink fuchsia façade with the word 'Malhi'. Also visible are the many positive reviews that have been written about 'Malhi' since it opened. Inside, the 45-seat space offers a relatively simple and clean decor with wooden tables and chairs, grey tile floors and beige walls. The coloured statuettes and paintings with their inviting motifs are most beautiful. And there are TVs showing popular Indian programs, entertaining customers who may or may not be eating alone.
But we aren't here for the decor, we're here for the food! « The recipes are mostly my mother's, and also from my wife who cooks very well.  With her help and my own restaurant experience, we prepare dishes that people recognize. » There are papadam appetizers, lentil soup, pakora, samosas, etc. You can order main courses of  – goat, lamb, chicken and beef and shrimp, or vegetarian dishes with eggplant, cauliflower, spinach, chickpeas, lentils, biryani, green peas, shahi cheese, korma with vegetables, and mixed vegetables. As side dishes, the house offers fried basmati rice, fresh tandoori bread, potatoes or stuffed onions, salads, raita or all sorts of naan bread. « I like everything on the menu! But I eat a lot of lentils and spinach, so they're my favorite. I also like eggplant and our new fish dish. » We have a soft spot for Aloo Tikki starter, lamb korma, butter chicken, beef biryani and curries with lentils or chickpeas! At Malhi Sweets you may also order soft drinks, beer or a glass of wine; we always choose a beer or soda.
« I love my clients. They are like family. They are so nice. I have had the restaurant now for 21 years and I get to serve the fourth generation of a family because the father, grand father etc. came here! It is wonderful. » We love all the delicious Indian dishes at Malhi Sweets which can be enjoyed in the restaurant or as take-out! We also like that comfortable feeling and the enjoyment you get when you come here, as well as the relaxed atmosphere and the affordable prices. This is one of the best Indian restaurants in Montreal.
Written by Élise Tastet