Cloakroom Bar: Elegant speakeasy in Downtown Montreal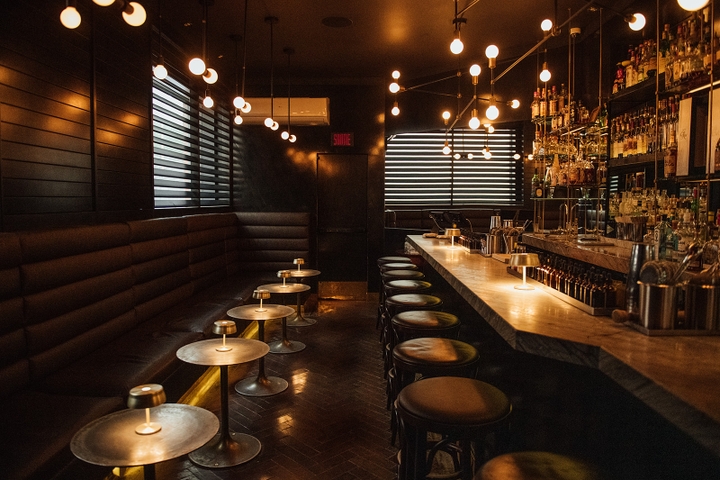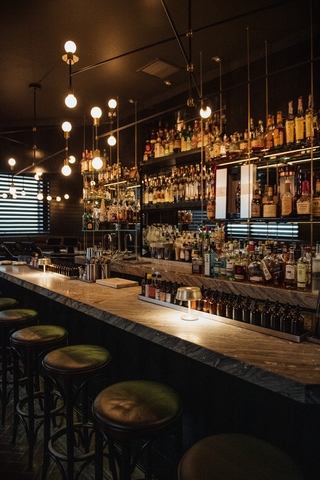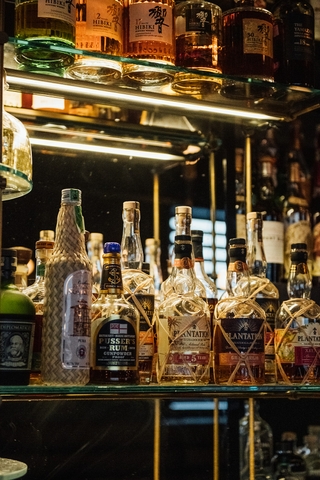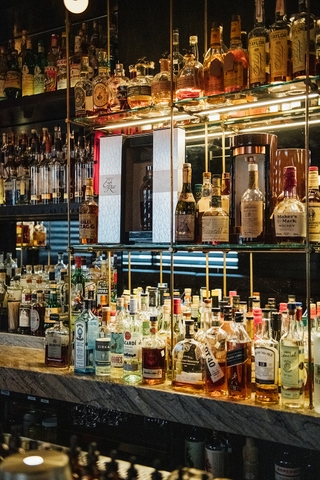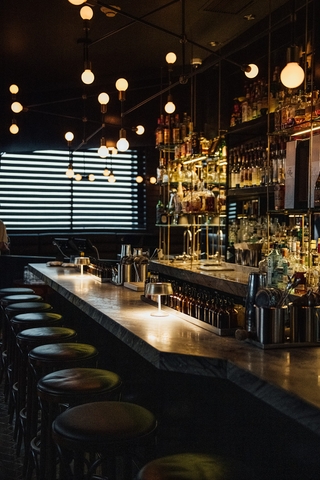 Cloakroom Bar

$$$
Monday: 4:00 PM – 1:00 AM
Tuesday: 4:00 PM – 1:00 AM
Wednesday: 4:00 PM – 1:00 AM
Thursday: 4:00 PM – 1:00 AM
Friday: 4:00 PM – 3:00 AM
Saturday: 4:00 PM – 3:00 AM
Sunday: 4:00 PM – 1:00 AM


Owner(s) Diego Lovino, J-P Haddad, Andrew Whibley
Bartender Andrew Whibley
Opened 2015
Maison Cloakroom bar is a very chic and most comfortable 'speakeasy' that opened in 2016 in Montreal's Golden Square Mile.
The Maison Cloakroom concept has also been transported to Brisbane, Australia where a second location opened in 2017. At first glance, Maison Cloakroom is a high-end haberdashery shop, that includes custom-made menswear. And then there is the added luxury of a British-style in-house barber. The building itself is a late 19th century mansion, very beautiful and typical of the era where you walk up the steps outside, through the heavy wooden doors, and into an entrance with rich wood panelling. Then pushing through a partly open door …… there's a dark corridor, hung with portraits of well-dressed gentlemen that leads into a dimly lit and fabulous space. This is the hidden 'speakeasy' bar and definitely intimate, given that it only seats around 20.
The « speakeasy » aspect surrounds the mystery and romance of the « speakeasy's » of the past, connected to the Prohibition era between 1920-1933. These locales were appreciated for the privacy they offered, as does Maison Cloakroom. The owners themselves are responsible for the decor and we like what they have accomplished. The bar's marble countertop and lush red bar stools are very attractive and the subdued lighting works well with everything, exuding a certain elegance.
Owners Diego Lovino and J-P Haddad have teamed up with renowned mixologist and bar manager Andrew Whibley – whom you may have seen in Bacardi Legacy 2016, or other international cocktail events. Andrew is the one behind your cocktail experience at Maison Cloakroom. This is the place to come and discover what cocktails can really be like, to enjoy the drinks using different spirits and watching bartenders show off what they can do. These are personalized and intricately prepared cocktails, designed around your own tastes and mood.
The clientele at Maison Cloakroom bar are quite diverse, from those who have perhaps finished shopping at the haberdashery, to young professionals and creative spirits, not in the least surprising for such a 'hidden' place.
Written by Élise Tastet
Photography by Alison Slattery