Hoogan & Beaufort: Fine dining in the Angus Shops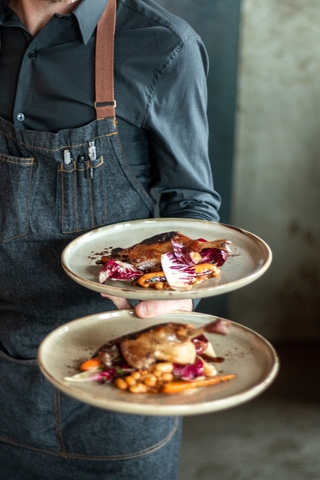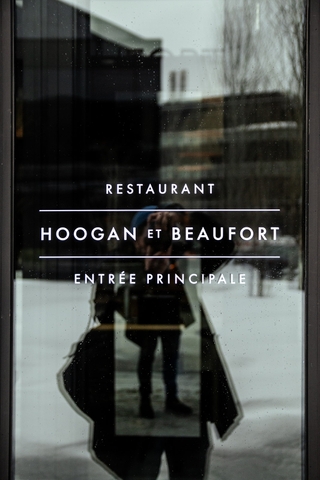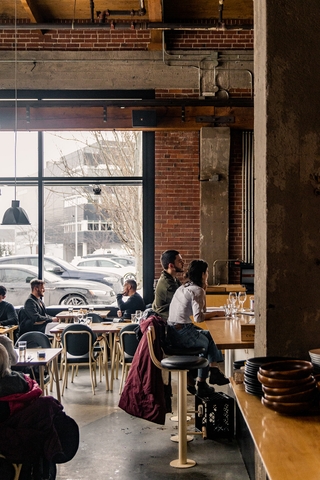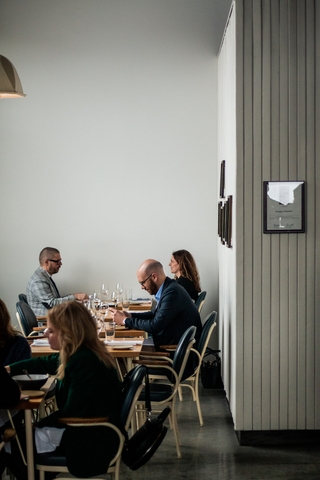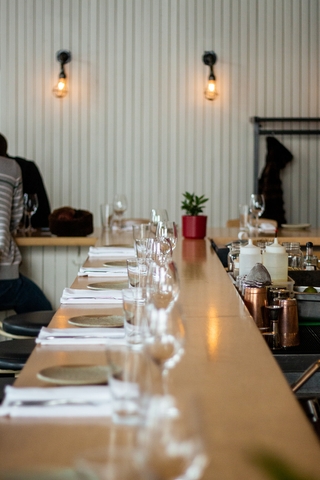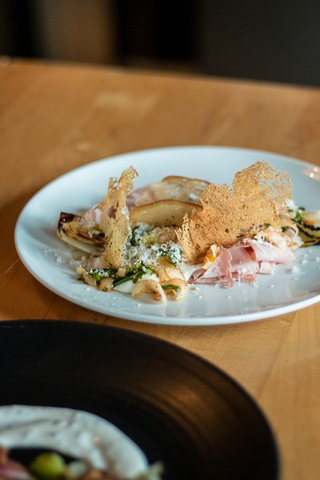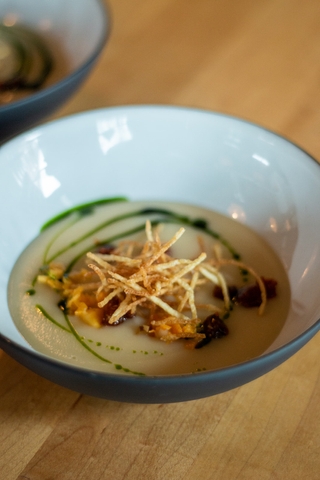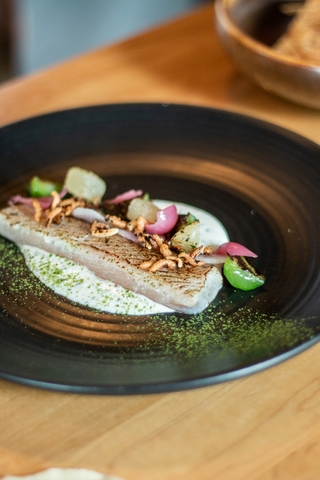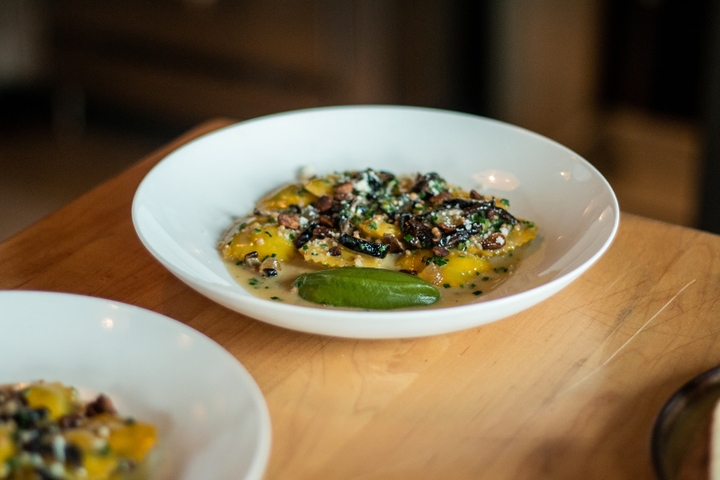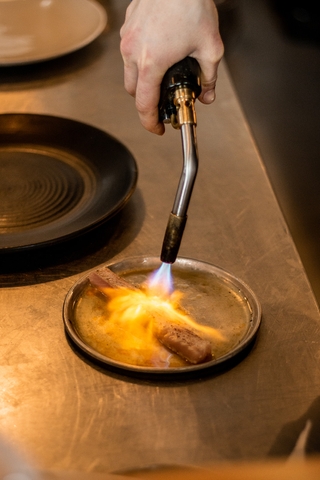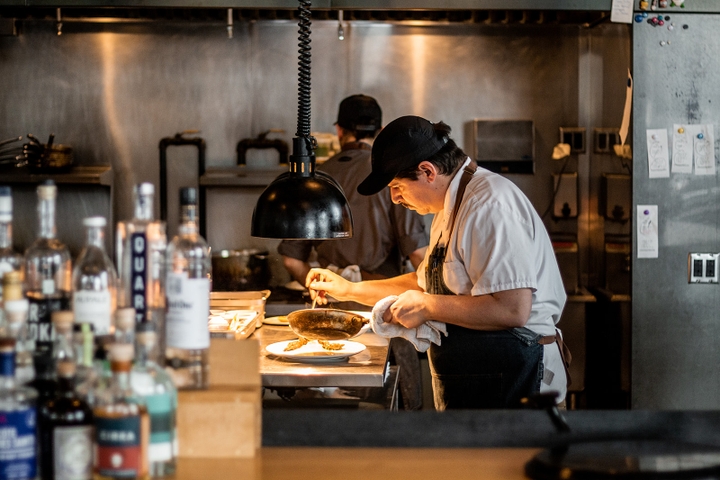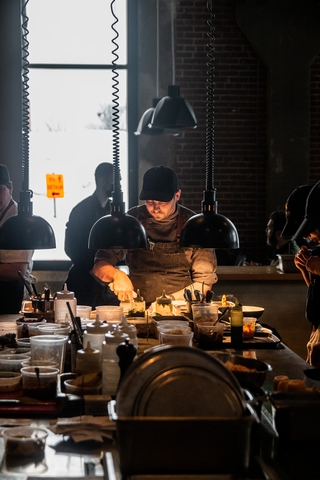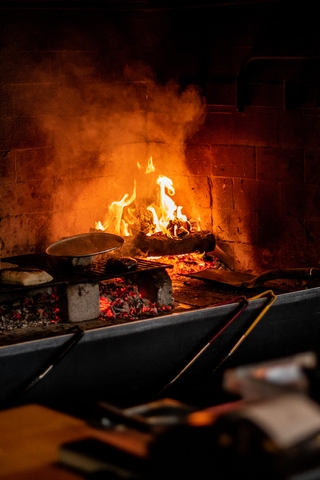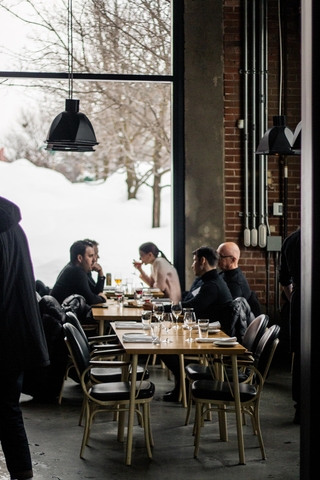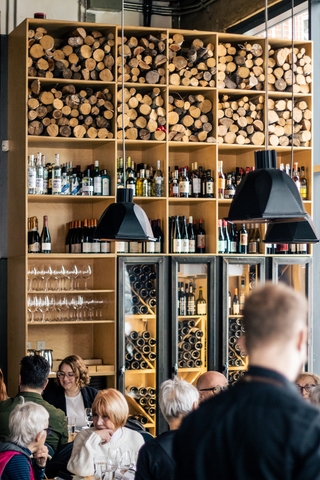 Hoogan et Beaufort

$$$
Monday: Closed
Tuesday: 11:30 AM – 1:30 PM, 5:30 – 10:30 PM
Wednesday: 11:30 AM – 1:30 PM, 5:30 – 10:30 PM
Thursday: 11:30 AM – 1:30 PM, 5:30 – 10:30 PM
Friday: 11:30 AM – 1:30 PM, 5:30 – 10:30 PM
Saturday: 5:30 – 10:30 PM
Sunday: Closed


Owner(s) Marc-André Jetté, Mila Rishkova
Chef(s) Marc-André Jetté
Sommelier Hugo Duchesnes
Opened 2015

Offers a tasting menu
Accepts mastercard, visa, cash, debit
78 Seats
Offers catering
Accepts groups
Is accessible
Hoogan & Beaufort opened back in 2015 in the Angus Shops at the edge of Rosemont neighborhood. This is a superb restaurant, under the direction of one of Montreal's top chefs, and for anyone wanting to spend an evening of fine dining, Hoogan & Beaufort would be a great destination.
Everything about the location of this restaurant and its name has a place in our own Canadian history. Hoogan & Beaufort were two farmers who sold their land to the Canadian Pacific Railway back in 1879, to make way for the construction of the Angus Yards. Named after one of the financial backers of the CPR, Richard Angus, a Scot, these yards were used by the CPR for railcar manufacturing, repairing and selling, and were decommissioned in 1992. So after a century of industry, the area has thankfully been developed (and continues to be) into an urban architecture space of residential, commercial and industrial usage. Also included is the cultivation of some foods, a tribute to those two farmers, Hoogan & Beaufort. « What struck us most is the stature of this space, and the history hidden behind the walls. » This is a great example of 'if only these walls could speak'.
This is quite the team. Marc-André Jetté is a great chef from Montreal, one of the best in town. After having spent time at Laloux and 400 Coups restaurants, he embarked on two projects close to his heart – his high-end catering company 'Marc-André Le Traiteur', and his restaurant Hoogan & Beaufort. Marc-André was joined by his co-owner William Saulnier, who had been the head manager for years at 400 Coups and by profession, a sommelier. These partners are highly professional, experienced and passionate.
Hoogan & Beaufort offers 70 seats in this post-industrial space. « We had space to serve 100, but I wanted a more comfortable, friendly and neighbourhood-oriented, restaurant. » The interior was designed by Appareil Architecture, in collaboration with the talented Alexandre Baldwin. Hanging from the 28' high ceiling with its massive wooden beams, are old train station lamps, and around the modernist-style tables are refurbished bistro chairs, still comfortable even after a few hours ! There's also a back-in-the-day filing cabinet with all those small drawers where filing cards were kept. Its surface has been updated with modern white stone and it's a great example of old meets new. There is nothing to overwhelm and all the tones blend well with each other. To the eye, the setting is very tranquil. And the kitchen is at the centre of everything, with its huge open fire pit. « We are proud of what we do and we wanted to place our kitchen front and center. So no matter where you may be seated, the kitchen is always visible. » The best viewing seats, however, are at the bar, where six lucky customers get a really 'up close and personal' look at what's happening in the kitchen. Hoogan & Beaufort is perfect for groups, families, couples and any seeker of gourmet-eating.
The kitchen is where it all happens so just who is the chef ? (laughs) « I'm opening a restaurant to be in the kitchen. It's my job and my passion. I can't wait to cook for people every day. » Marc-André Jetté and his team prepare some delicious dishes, using many products from Quebec, and they are mostly cooked in their magnificent wood oven. « I've been told that my cuisine can be somewhat feminine, but I like everything to be fresh, light and tasty. After a meal, I don't like feeling that I've overeaten. » The menu proposes a few starters with lots of veggies, some excellent pasta dishes, and some main courses , again with the emphasis on veggies. Hoogan & Beaufort also propose two main courses for two. All the dishes are beautifully plated. The beef short rib that comes with glazed Tokyo turnip, shiitake, plum and almond, is easily one of the best ribs in Montreal.
The pastry chef Nicolas Riendeau, (ex-400 Coups), prepares daring and delicious desserts that are sure to seduce the sweet-tooth diners amongst us.
Anticipate a superb menu, dining in a magnificent setting, and excellent service from an experienced team. This is the winning formula that awaits everyone at Hoogan & Beaufort. And also to be considered is the 5-course tasting menu. There will always be new discoveries at Hoogan & Beaufort because the menu does change on a regular basis.
The wine list is mostly made up of private imports but co-owner & sommelier William Saulnier is also a great lover of beers, so consider choosing from a wide selection of Quebec's craft beers.
Congratulations on all the hard work.
Written by Élise Tastet