Tommy Café: One of Montreal's most beautiful cafés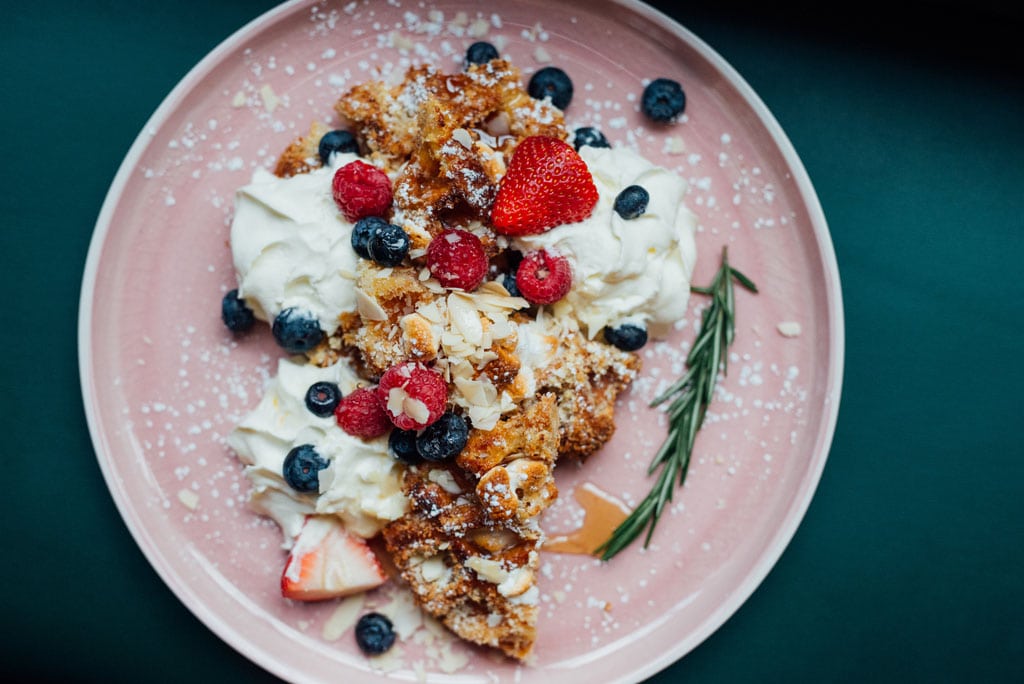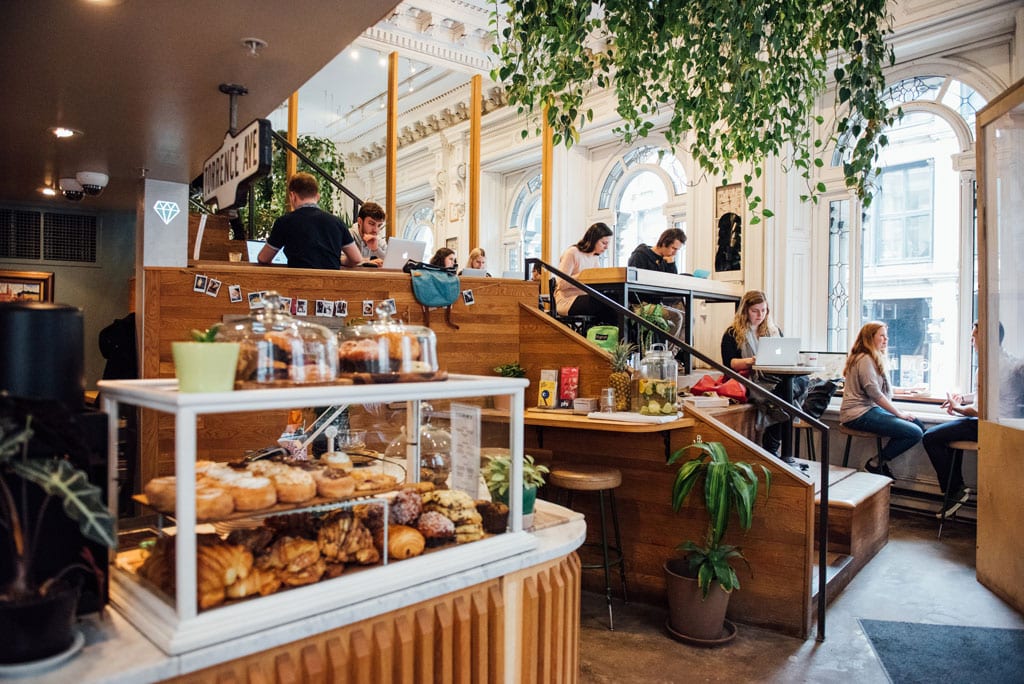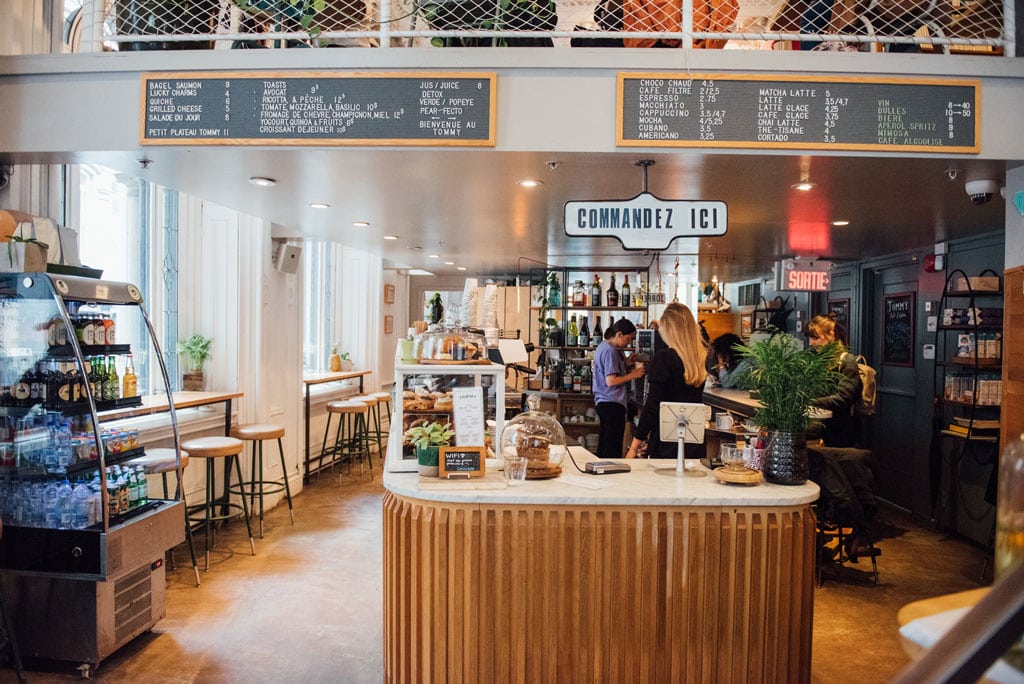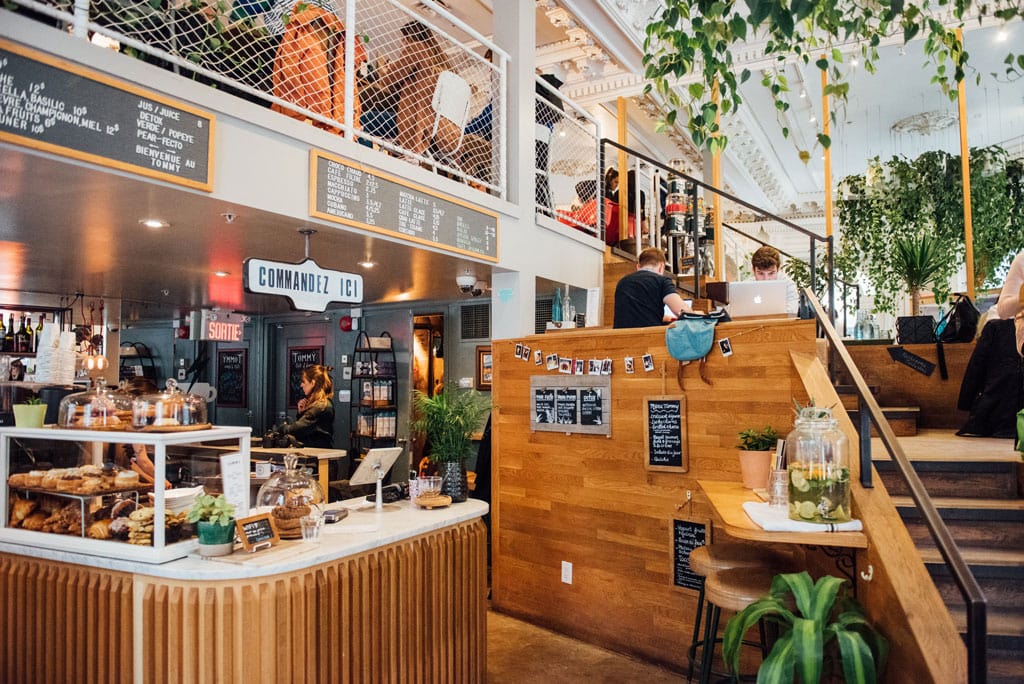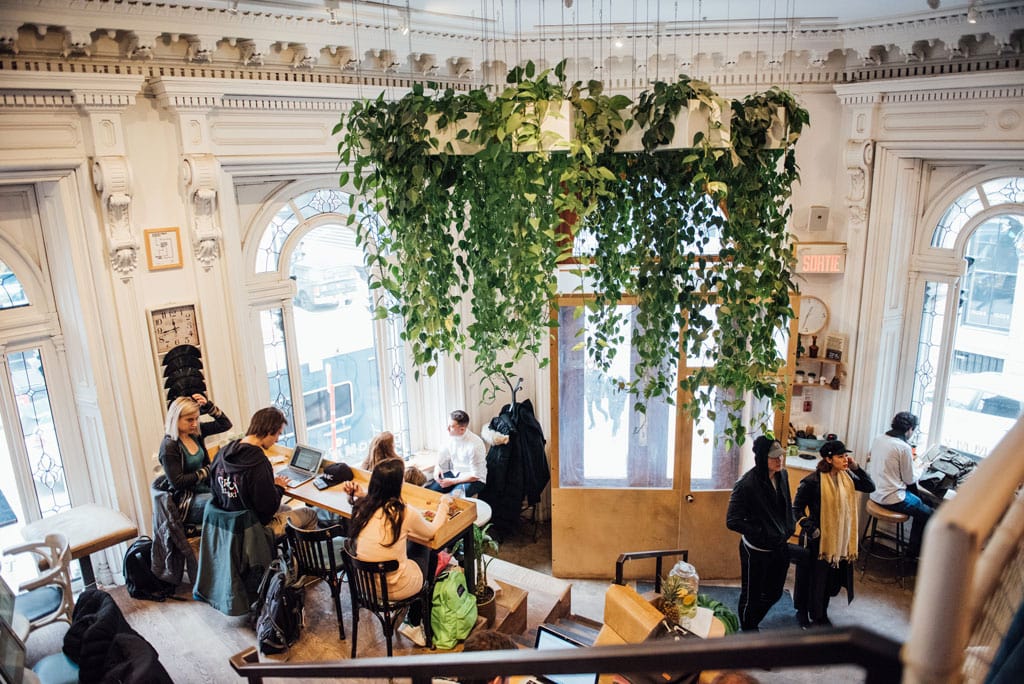 Tommy

$$
Monday: 8:00 AM – 6:00 PM
Tuesday: 8:00 AM – 6:00 PM
Wednesday: 8:00 AM – 6:00 PM
Thursday: 8:00 AM – 6:00 PM
Friday: 8:00 AM – 6:00 PM
Saturday: 8:00 AM – 6:00 PM
Sunday: 8:00 AM – 6:00 PM

Open since spring 2015 on Notre Dame Street West, Tommy Café is one of the city's most popular places to drink an excellent coffee.
Thomas Vernis (Tommy Café St-Paul, Santos, Rockwood and Alfie's) opened the address three years ago and it has quickly become one of the most photographed cafes in Montreal; Tommy Café is known for its sublime decor in the heart of Old Montreal. Being located in a beautiful heritage building, the space is impressive for its high ceilings, natural light, as well as the plants and flowers sprinkled throughout.
"The location we have is absolutely unique and beautiful. It is located in the heritage British Empire Building, which was built in 1874. We wanted to keep all the historical essence of the place; the designer Zébulon Perron was able to create a hyper modern structure within the location. The seating in the cafe is tiered, giving people a great perspective of the street and the open area," says Charles Bedard, Thomas' right-hand man. Indeed, the space is charming and its ceiling is exceptional; it is part of our list of the most beautiful cafes in Montreal.
Beyond its beautiful space, Tommy is also known for its excellent coffee. Here, they serve a blend custom-made for the place. Charles explains how it was quite the quest to find the right coffee for the cafe: "We went all the way to New York where we tasted 15 to 20 coffees a day to find the coffee we wanted to serve here! But we found that everything we tasted was very third wave; coffees that were too bitter for our taste and very fruity because of their shorter roast. Thomas and I have always been fans of Café Olimpico and their classic caramel blend." So Thomas and Charles turned to the oldest coffee roaster in Montreal: Union Coffee. "This family-owned business came up with a unique blend just like we were looking for for Tommy," says Charles.
In addition to its great coffee, Tommy offers a short selection of alcoholic beverages: wine, bubbles, mimosas and Aperol Spritz. On the food side, there are some simple and good choices, like avocado toast, salad and soup of the day, quiche or grilled cheese. Their pastries and baked goods are sourced locally from Cornettaria, Brioche à tête and Godley Gourmandises.
We visit Tommy Café to contemplate the architectural beauty of a magnificent space that cleverly blends Montreal's heritage and modernity, while enjoying a very good coffee.
Written by Marilou Nantel
Photography by Alison Slattery