Épicerie Pumpui: Amazing Thai food in Little Italy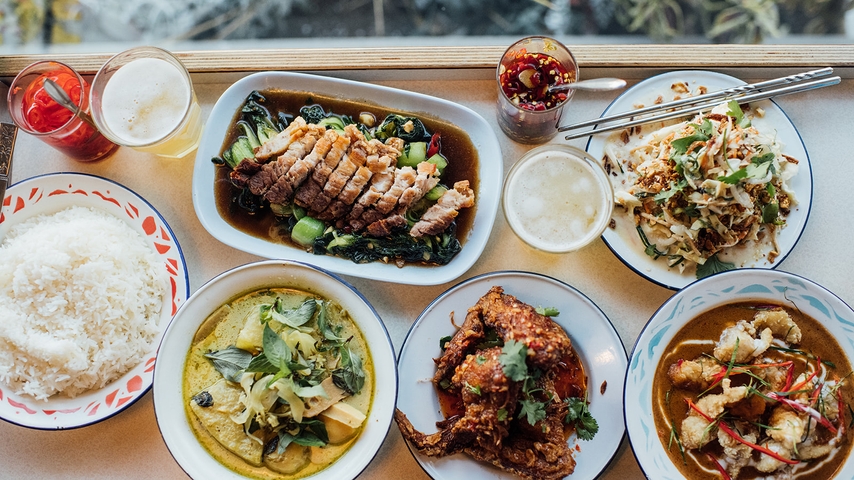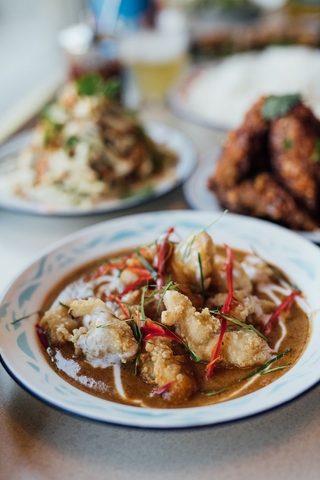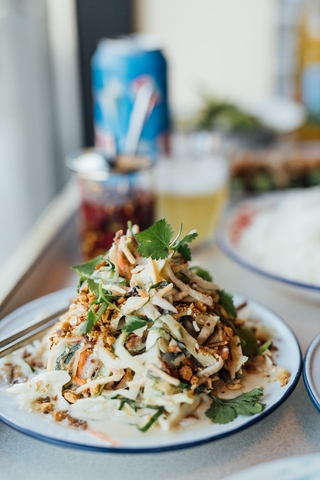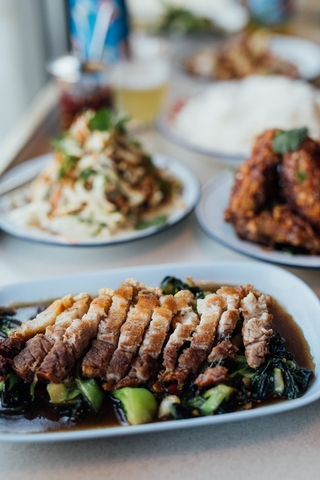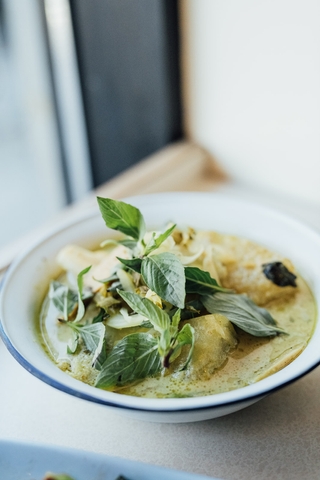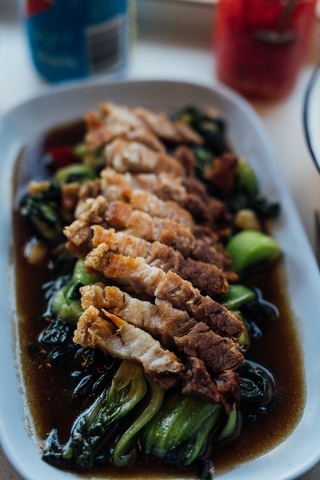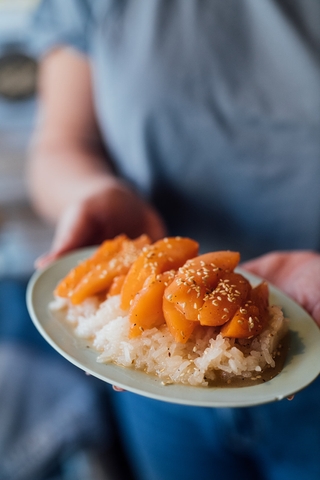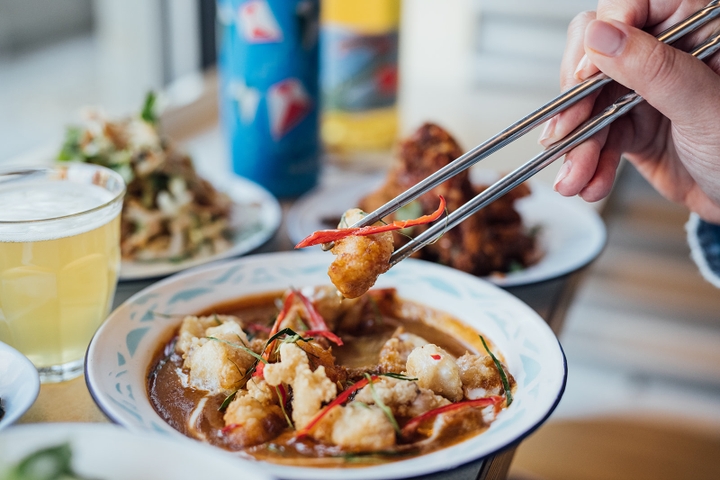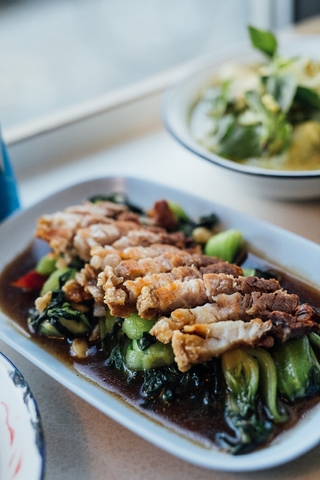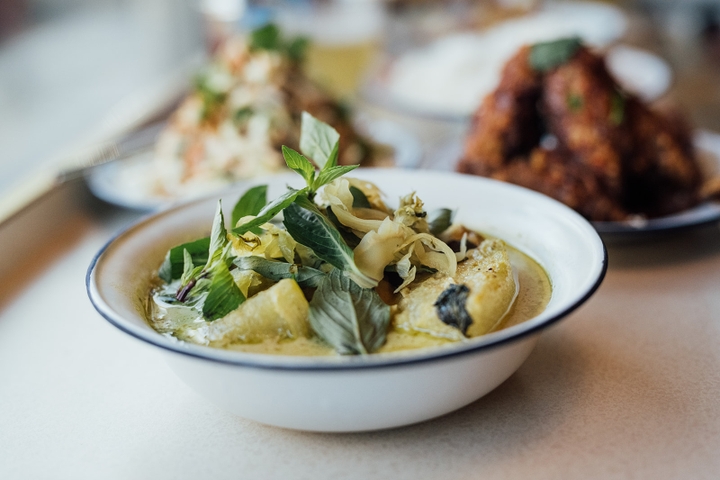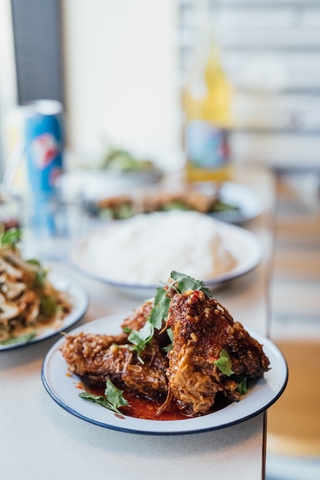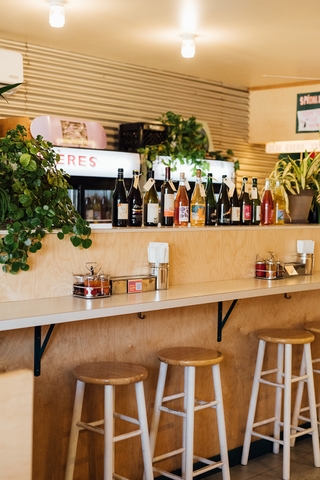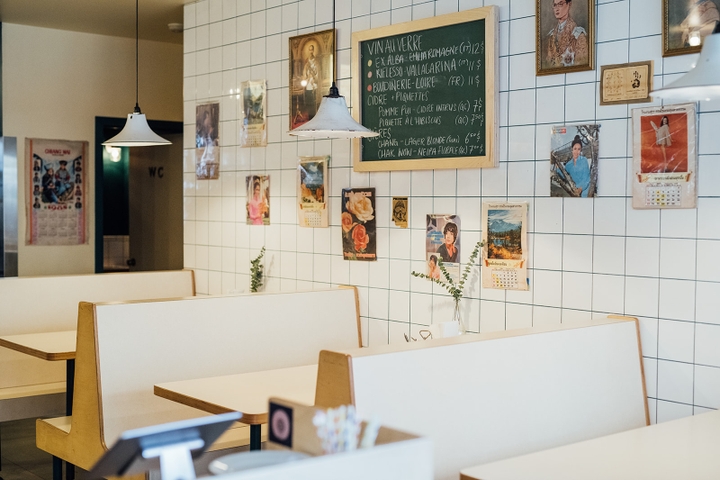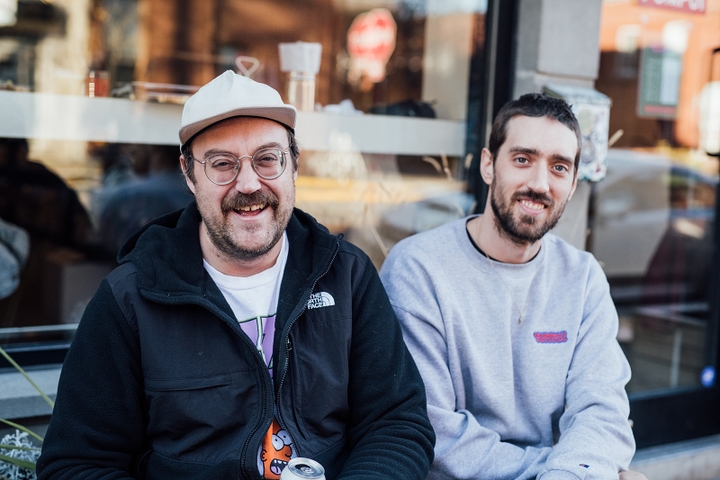 Épicerie Pumpui

$$
Monday: 12:00 – 3:30 PM, 4:30 – 9:00 PM
Tuesday: 12:00 – 3:30 PM, 4:30 – 9:00 PM
Wednesday: 12:00 – 3:30 PM, 4:30 – 9:00 PM
Thursday: 12:00 – 3:30 PM, 4:30 – 9:00 PM
Friday: 12:00 – 3:30 PM, 4:30 – 9:00 PM
Saturday: 12:00 – 3:30 PM, 4:30 – 9:00 PM
Sunday: 12:00 – 3:30 PM, 4:30 – 9:00 PM

L'Épicerie Pumpui opened in late 2017 as a small grocery-snackbar on rue St Zotique and offers food (at last!) with all those wonderful Thai flavours!
"'Pumpui' means chubby in Thai. We liked the name and its significance, and it stuck," explains co-owner Jesse Massumi.
L'Épicerie Pumpui is in the heart of Little Italy and is the creation and work of a young dynamic trio: Jesse Massumi (ex-Voro and Waverly), Xavier Cloutier (a former engineer who wanted a career change) and the famous Jesse Mulder (former chef/owner of the defunct caterer Chak Wow).
The decor was mostly designed by the three owners, who were helped by the architect Clothilde Caille Lévesque. This is a modern space of several aisles displaying typical South Asian products and T-shirts with the L'Épicerie Pumpui logo. There are also some wooden benches, a counter in front of the large windows, and some colourful posters hung on a ceramic white wall. The attractive, streamlined look provides a view into the open kitchen and altogether, it is an inviting space.
The chef of L'Épicerie Pumpui, Jesse Mulder, learned to cook Thai specialities during his long visit in Thailand, where he also did an internship with the award-winning restaurant Nahm in Bangkok. He then returned to Montreal and opened his famous traiteur Chak Wow, whose Thai food we found exceptional. After starting a family, he took a short break before opening L'Épicerie Pumpui.
Why Little Italy? The chef lives in the neighbourhood and wanted to stay close to the Jean Talon Market and his local Thai suppliers. The menu at L'Épicerie Pumpui proposes mainly Thai dishes, but there are some other Southeastern Asian influences that can be detected. The daily choices can slightly change yet the soups, noodles, stir-fries etc, are always based on curries. The dishes are comforting, offer authentic flavours and are delicious!  There are various juices, sodas, Thai coffees and teas (both an acquired taste) and in summer, look for iced tea with condensed milk.
"We have worked extremely hard to arrive where we are, and I think that everyone is pleased with the quality of the food and the decor. Customers seem to like it, so this makes it worthwhile." We are pleased to see Jesse Mulder return to the kitchen and to once again satisfy our desire for his wonderful, savoury Thai cooking!
Written by Élise Tastet