KazaMaza: Delicious Middle-Eastern cuisine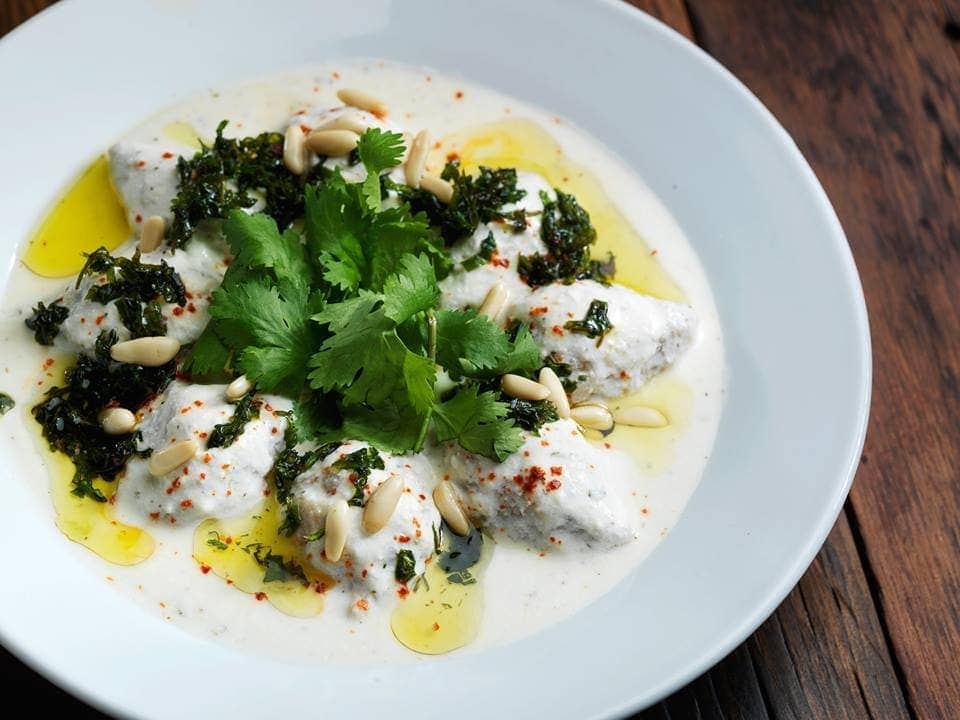 In English, KazaMaza  can mean "chaos", "here and there" or "mish mash". The restaurant is a little bit like this, and it's a lot of fun. The owner Fadi seems to be an artist at heart, and he loves his music: the music, as well as the decor are what make us feel swept away on a trip to a far away destination! The restaurant is simple and clean, with groups and individuals alike coming to enjoy a good meal. The walls are exposed weathered red bricks and the tables of sturdy wood. The service is friendly and coming here certainly means you are not in a hurry.
We usually start our meals at KazaMaza with a small glass (or maybe more) of arak, and then we're into sharing plates, which is what it's all about! There's much to enjoy about KazaMaza's menu. The chef takes his time to prepare exotic dishes with precision and sought-after flavours. KazaMaza serves slow-cooked shanks, hummus to die for, kibbeh, sumptuous fattouch salads. Starters range from $7 to $12; potatoes, rice or bread side dishes cost from $1 to $7; salads between $12 and $15, main courses from $17 to $21. The house specialties? The Garlic Chicken Supreme, Makanek, Fattet Makdous, Kibbeh Labneh and Fattet Mawzat. Everywhere, intoxicating spices and flavours blend together and transport you to far off Middle East horizons.
Saturday and Sunday is the Middle East soukh of irresistible brunches, when families and friends come to taste the goodness in these extraordinary dishes. On every visit to KazaMaza, there is this feeling of being somewhere else, in comfort. This is where you come for a meal that is exceptional and affordable.
Written by Élise Tastet