Le Red Tiger: Charming restaurant in The Village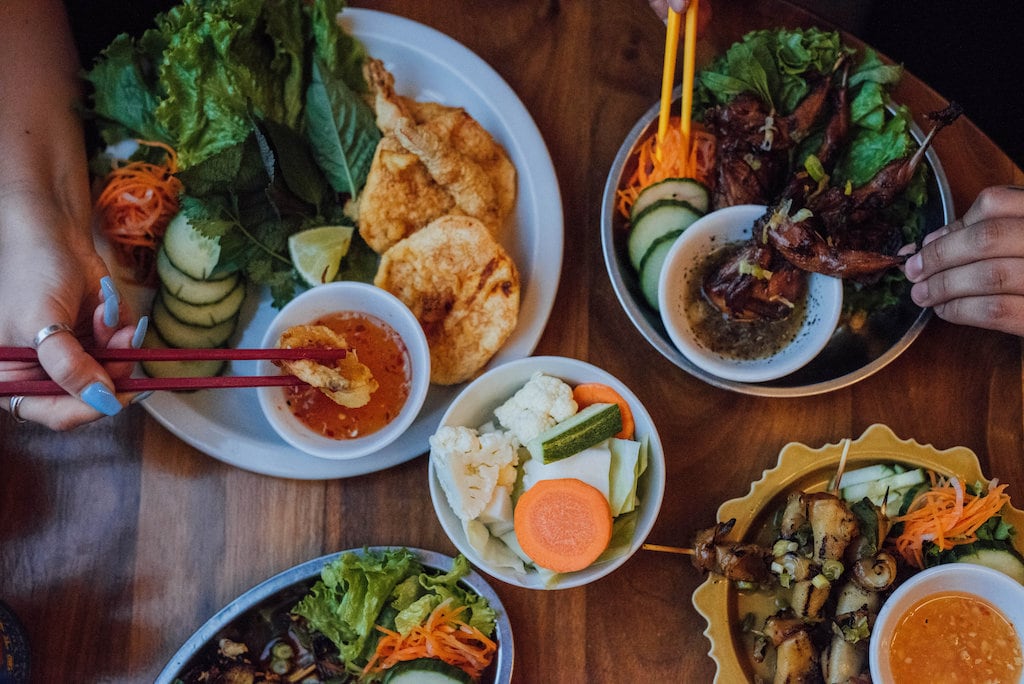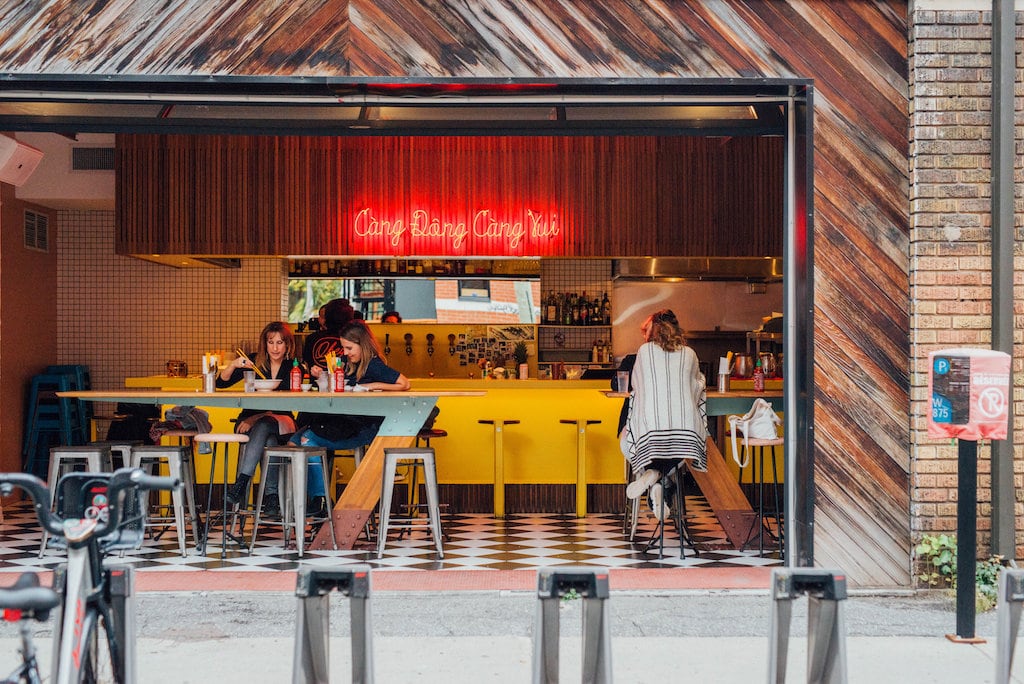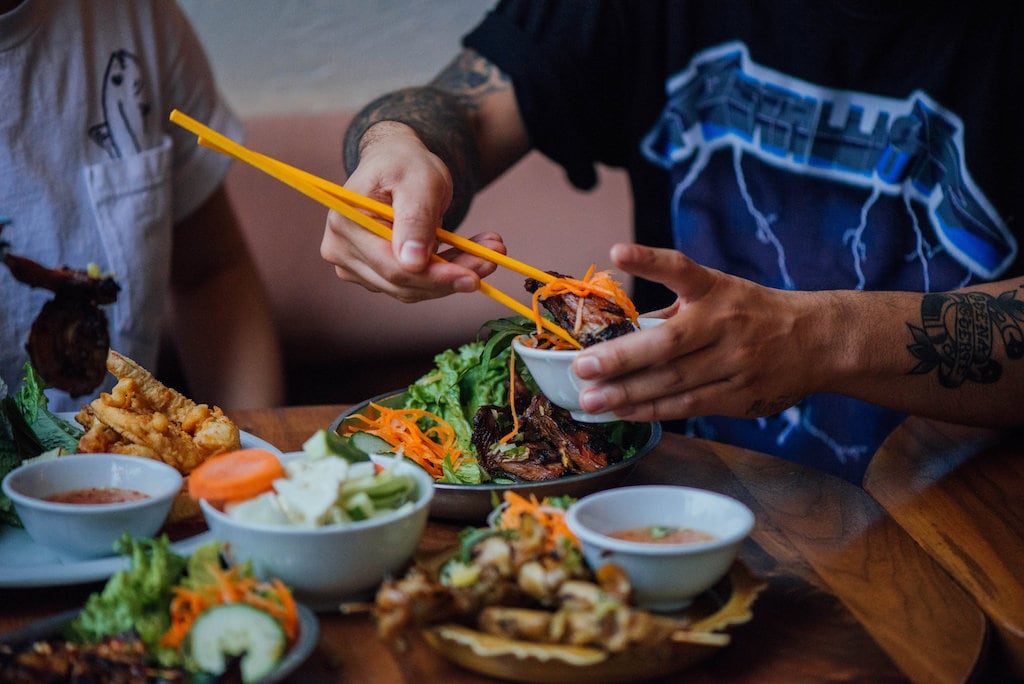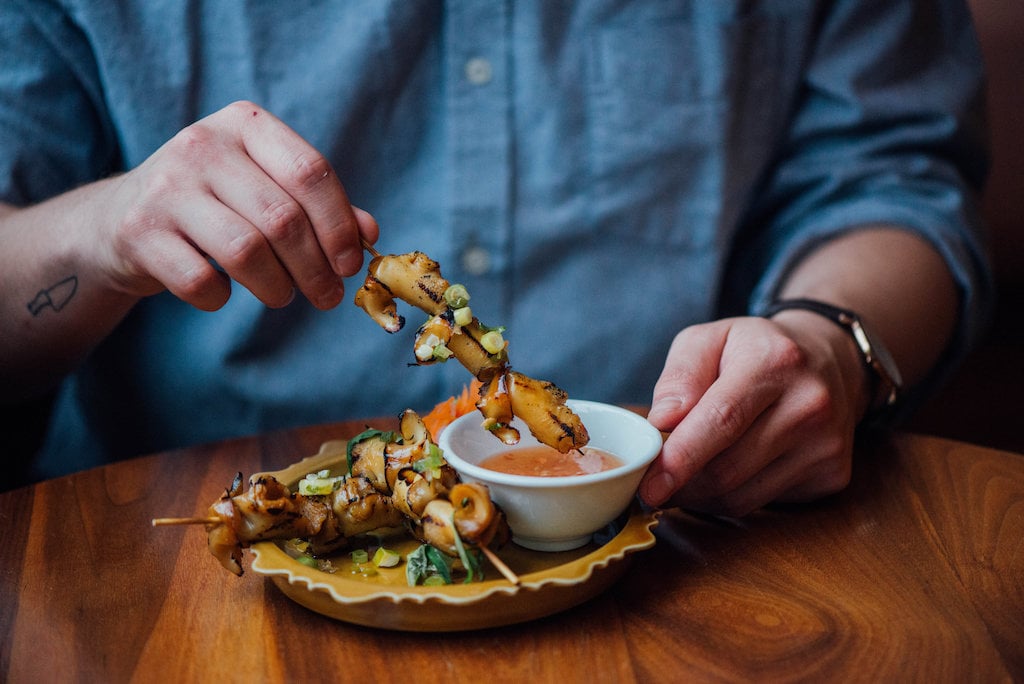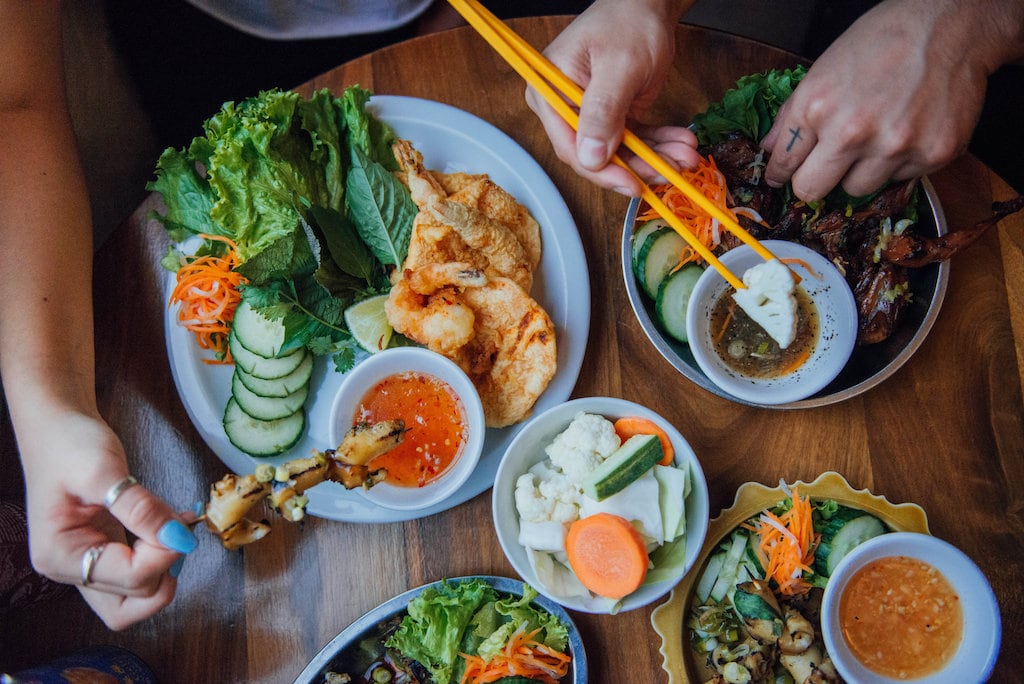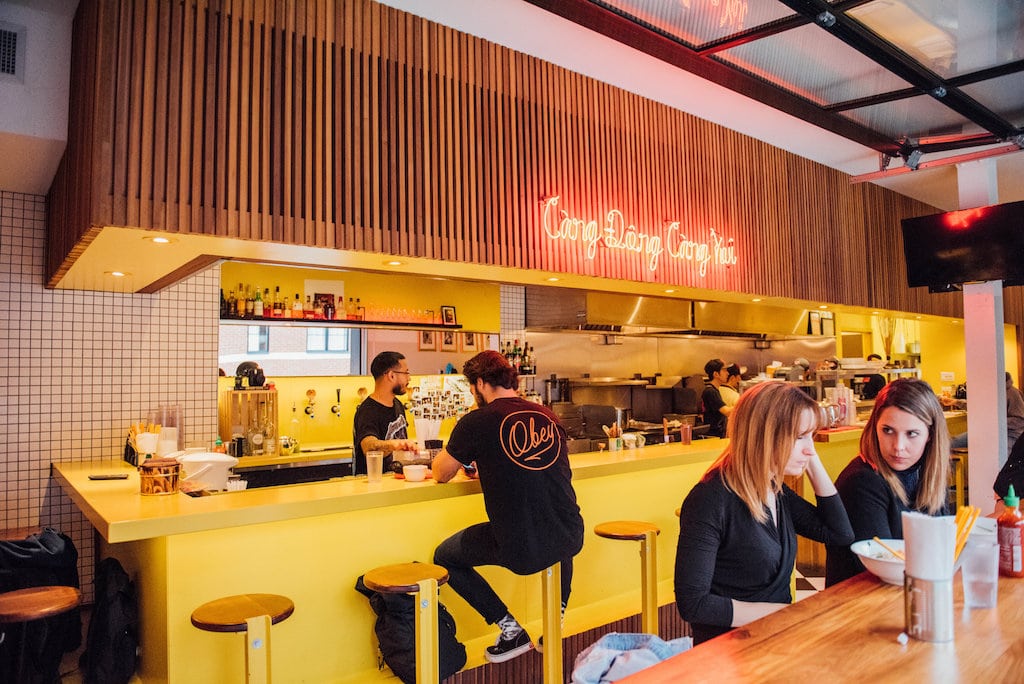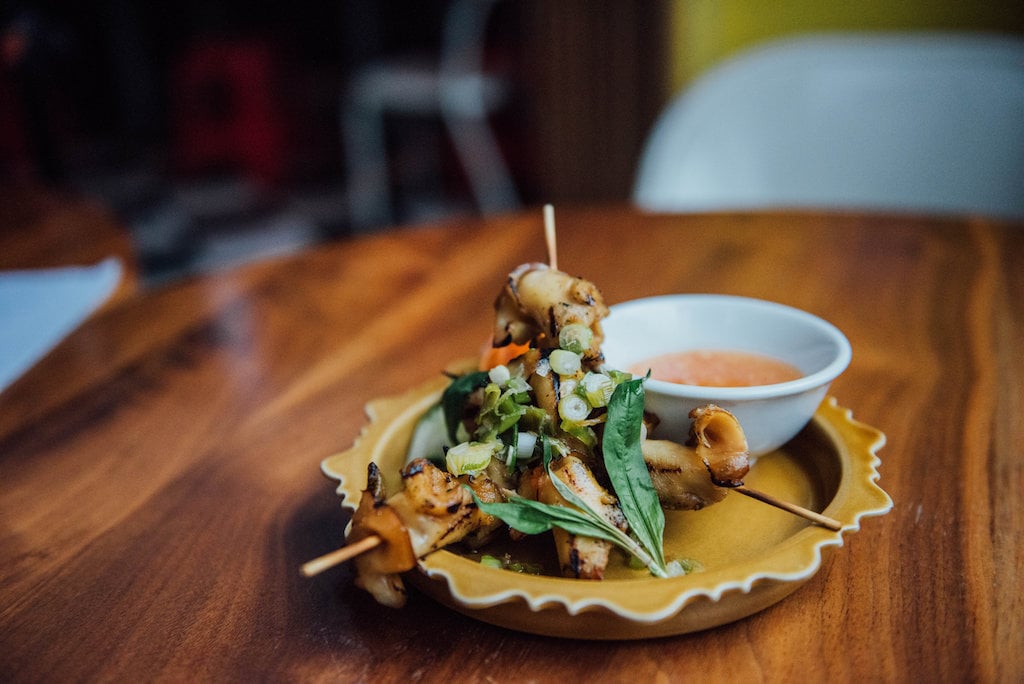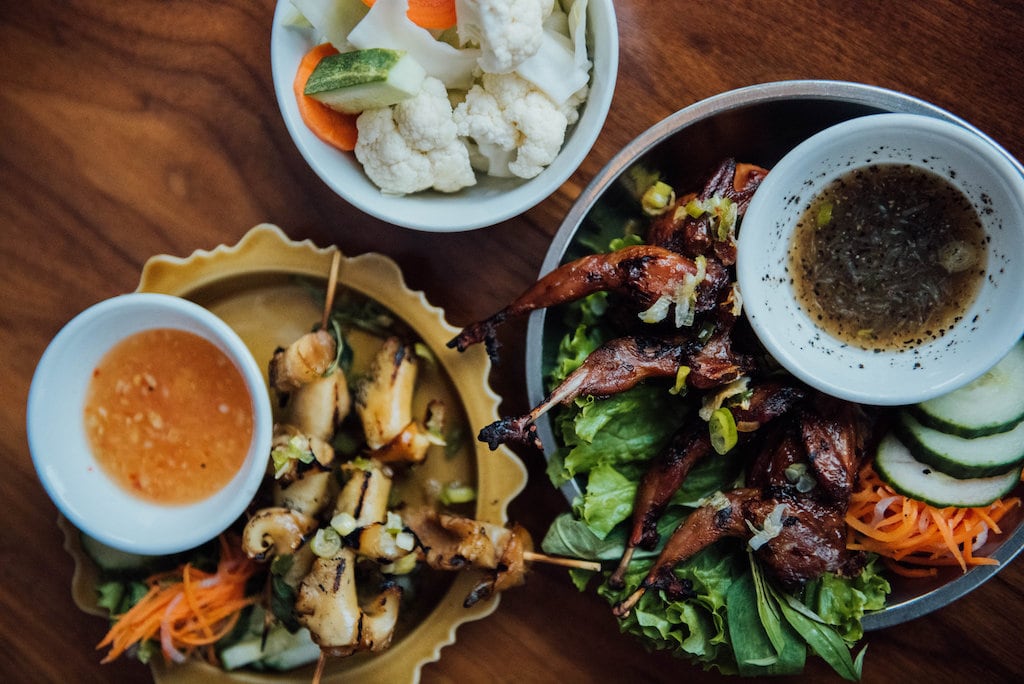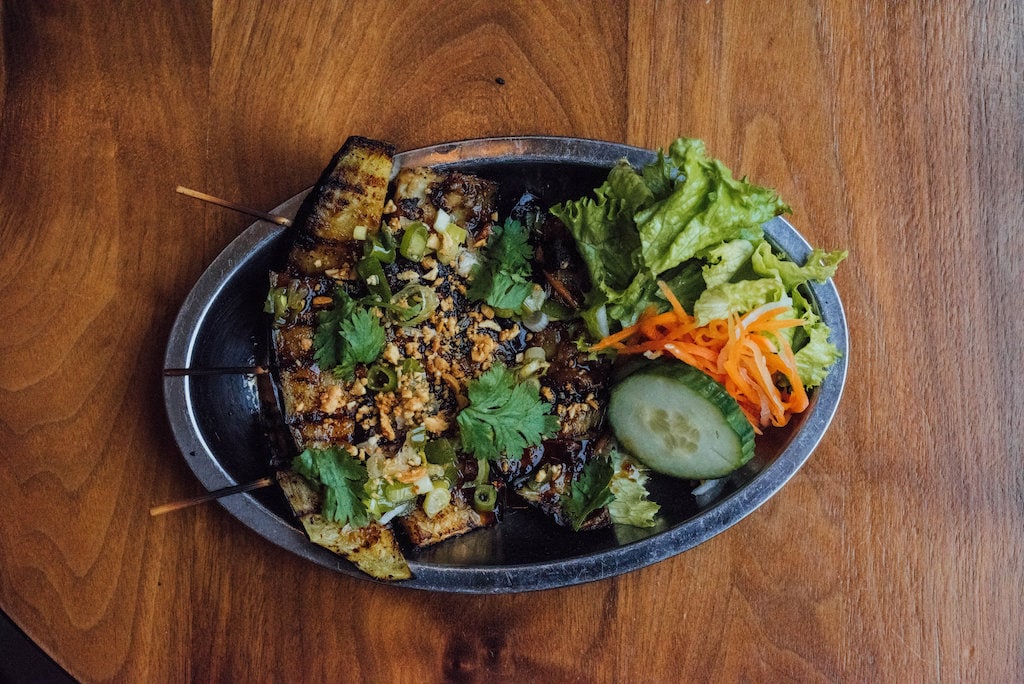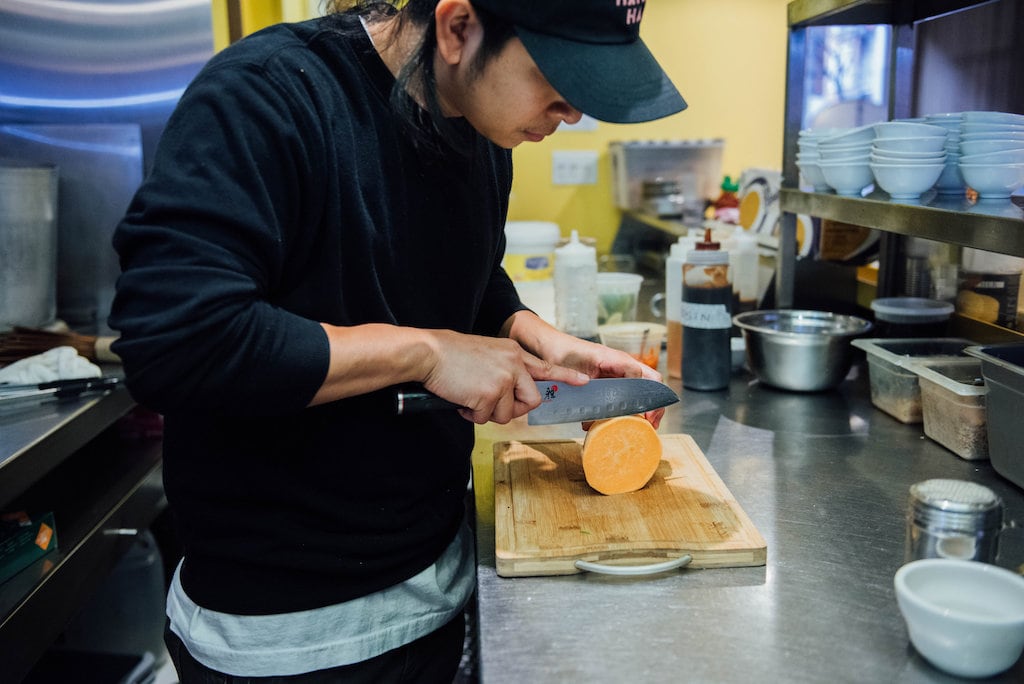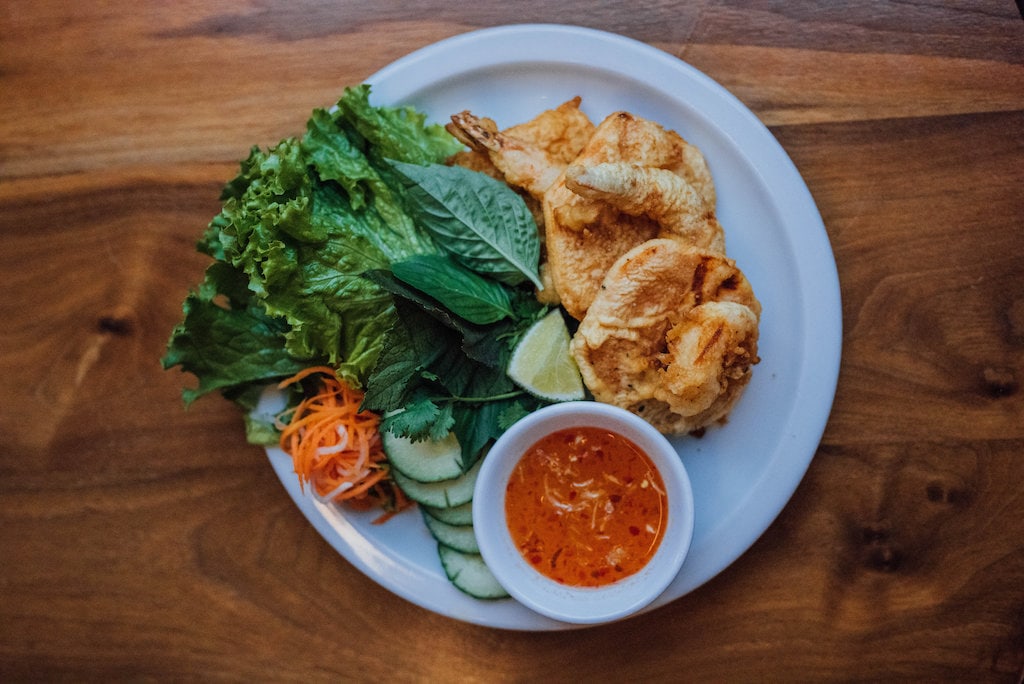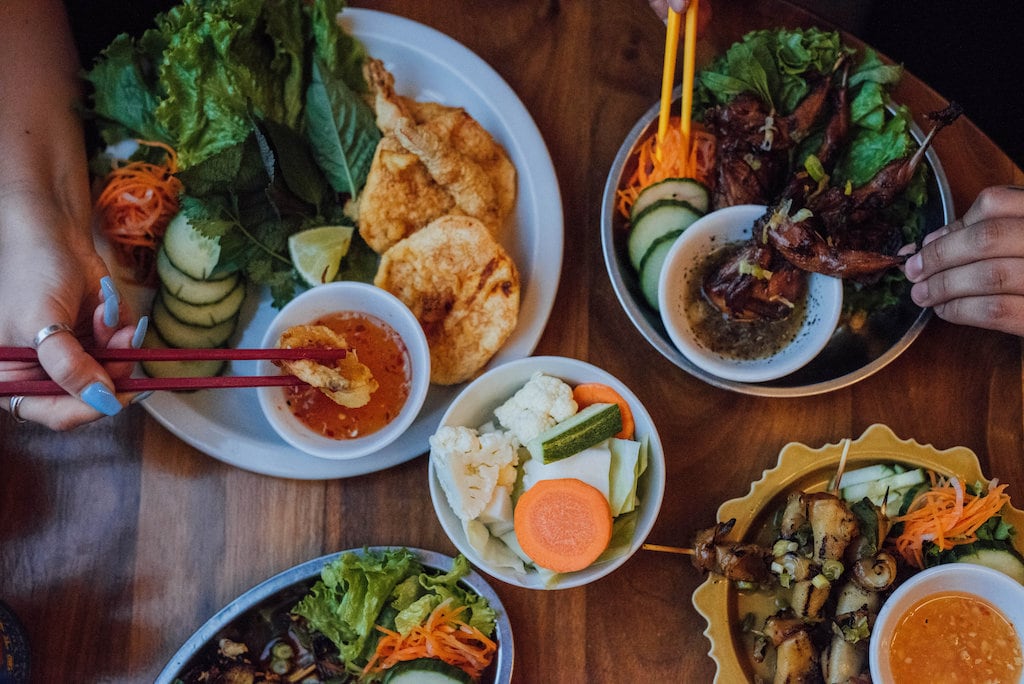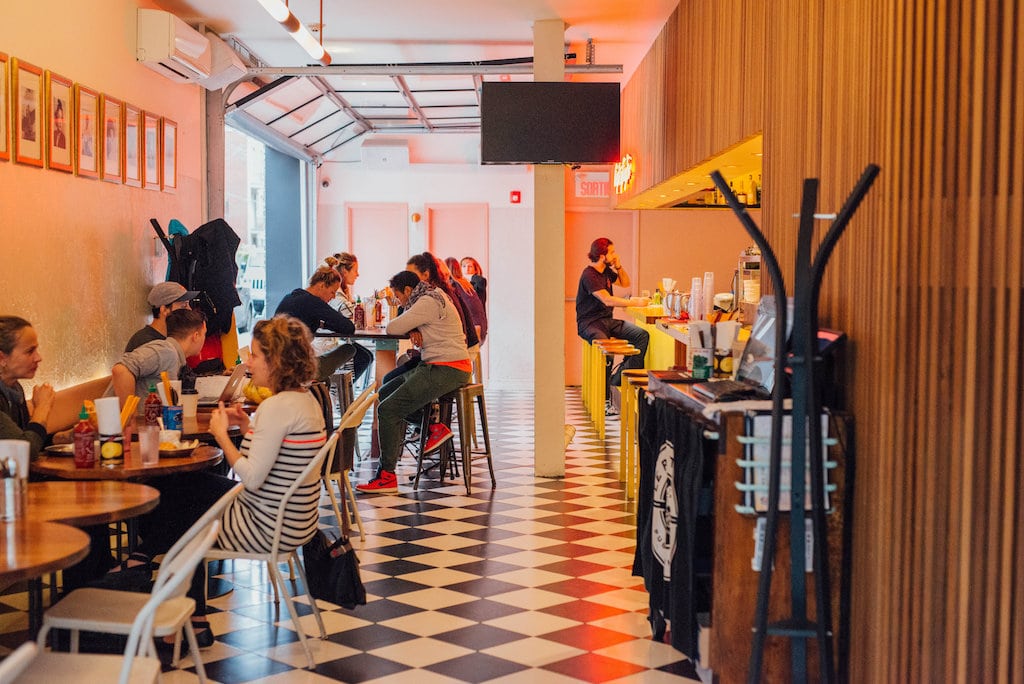 Le Red Tiger

$$
Gift cards from Treater
Monday: 5:00 – 10:00 PM
Tuesday: 5:00 – 10:00 PM
Wednesday: 5:00 – 10:00 PM
Thursday: 5:00 – 10:00 PM
Friday: 11:30 AM – 3:00 PM, 5:00 – 11:00 PM
Saturday: 11:30 AM – 3:00 PM, 5:00 – 11:00 PM
Sunday: Closed

The neon lights that greet you illuminate the phrase « The crazier, the merrier ». This is pretty much the atmosphere you will find at Red Tiger; a charming, warm and unpretentious place, full of people who like to eat. This Montreal restaurant is both festive and affordable.
The decor – simple and original, and created by Atelier Mainor. A few canary yellow elements, black and white tiles on the floor, photographs of Vietnamese people hanging almost in honour, a large welcoming bar and a large garage door that opens on sunny days and raises everyone's spirits. It is furnished and arranged in such a way that the space breathes. The place is relaxed and has about 60 seats. We have been to Red Tiger with a number of different kinds of groups and each time, everyone has been taken in by its charm.
The team – there are three owners : Dan Pham, the « bar guy » – from ie. Confessional, Jack Saloon ; chef Thach Phong – who started as a busboy at Kaizen, worked himself up to sous-chef, left to become chef at Zendo in Boucherville, then worked at Maiko Sushi before opening Kaiji sushi and became the principle owner ; and the charming Emilie Nguyen –of Kaiji sushi, the chef's wife and responsible for managing, marketing and branding. They are all third-generation Vietnamese and have known each other for more than a decade. Together, they wanted a restaurant or bar that could offer Vietnamese street food, and that is what they have opened.
Red Tiger – « because we didn't want to call ourselves something like 'Asian Zone', 'Eastern Palace' or anything like that. It took us two months to find a name we liked. The tiger is one of Vietnam's national animals and red is for the Vietnamese flag. It represents the blood of the Vietnamese people. »
Why The Village? The building belongs to Dan's parents, who grew up in the area. There was already a restaurant here before Red Tiger but it didn't work very well. As soon as it closed, the three saw on opportunity not to be misssed so on May 4, they opened Red Tiger.
Menu – this includes the food eaten by their parents and grandparents. They remember being told about these foods and flavours at home or during family dinners and grew up eating this cuisine. « Each family prepares it differently but we try to come up with a version that we like and hope everyone else likes. » Believe us, it's a success. The food is fresh and tasty. Absolute musts to try are : beef carpaccio (my favorite) and mini-Vietnamese pancakes with pork and shrimps (original and tasty). Chicken wings, spring rolls, braised pork chops and rice paste and fried taro make you happy. Although we didn't try them and in order to have as nice a time as we did, give the snails and balut (boiled duck egg in the shell) a pass – they do not come recommended.
The cocktails have been created by the famous Lawrence Picard, professional mixologist. There are also beers to choose from, some imported and whose affordable prices make them even more refreshing plus they will quench your thirst.
Written by Élise Tastet
Photography by Alison Slattery