Philémon Bar: Good Times in Old Montreal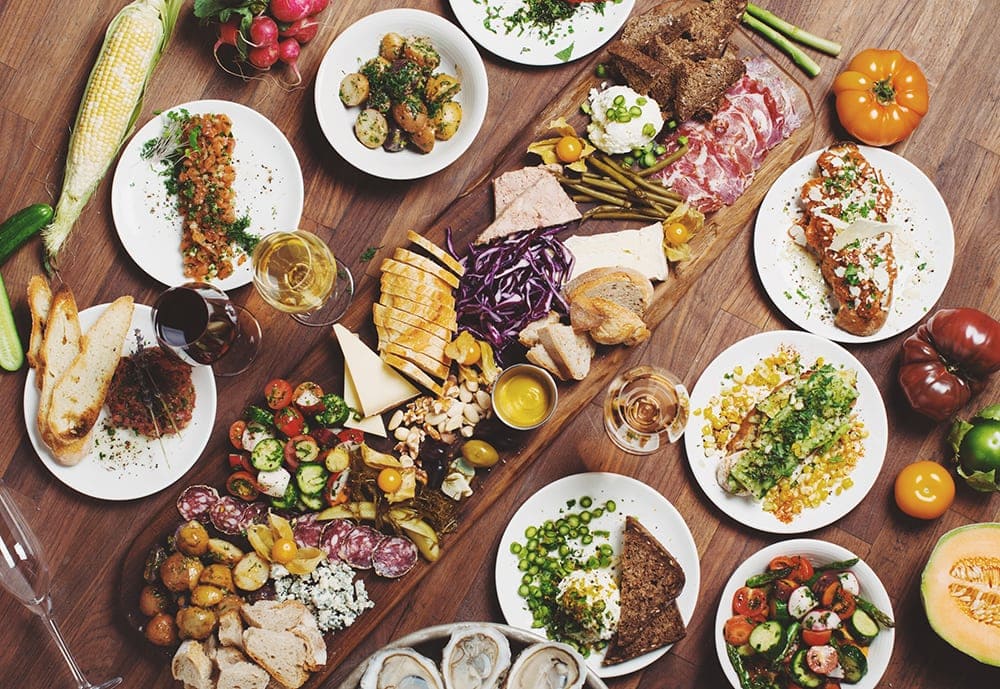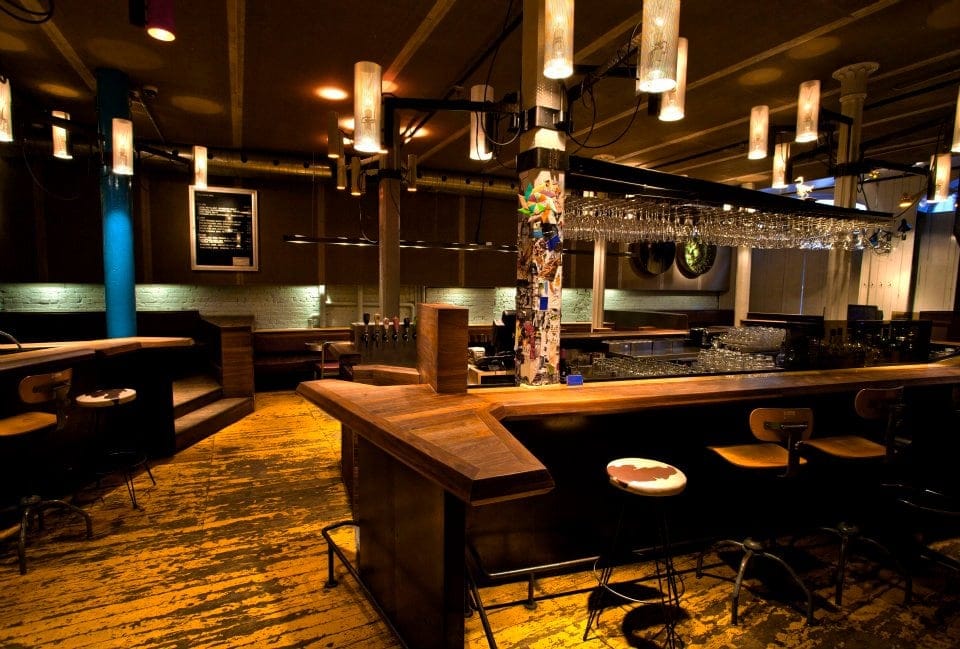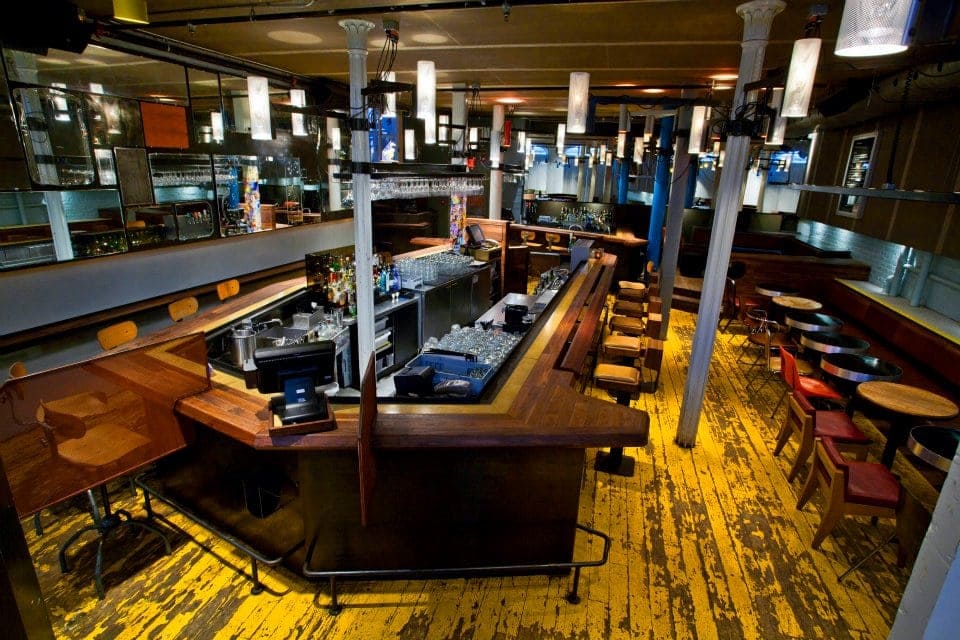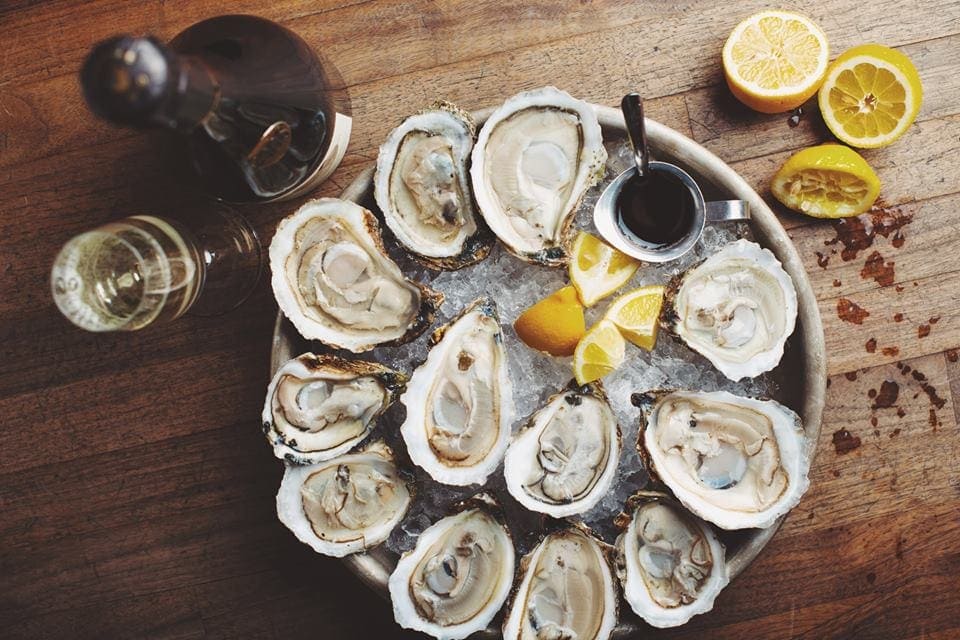 Philémon Bar opened back in 2010 and eight years later, it continues to be a fun spot for an evening. Let's share with you the story of a bar on rue Saint-Paul Ouest in Vieux-Montréal.
So who knows that rue Saint-Paul has its own story, being named after Paul de Chomedey de Maisonneuve, the founder of Montreal who built a home here nearly 400 years ago ? And being close to the port, Saint-Paul Ouest became a street filled with warehouses, as was the building where Philemon Bar is located. Purpose-built in 1860 and rented to Bacon Bros (manufacturing agents), it housed their offices and stored all sorts of manufacture goods from heavy hardware for trains, mines etc. to dry goods.
Fast forward to 2010 and Philémon's owners, Ariel Goldstein and Montreal's first-class interior architect Zébulon Perron. The two had developed a friendship, nurtered over numerous nighttime adventures and shared a passion for the love of life. This evolved into searching for the ideal spot to open a bar when they stumbled upon this diamond-in-the-rough in Vieux-Montréal. « With all the development happening in the area, we wanted to create something for the people living around here, something elegant, welcoming and fun. »
Ariel and Zébulon were looking to open a bar serving good wine, good food, good cocktails and other wonderful things in life. The name Philémon is a nod to the French comic strip series of the same name, whose rural teenager character Philémon, goes through a series of adventures in the countryside. « I come from the Laurentians, and in the local library I discovered Tintin, Asterix and Philémon. My favourite was Philémon! »
Designer Zébulon Perron has once again come up with surroundings that match well with Philémon wanting everyone to have good time. On opening day, they were shouting « Montreal's oldest neighbouhood get neighborly! » and if you cast your eyes around at the patrons, they reflect the surrounding businesses such as the marketing agencies, employees in the media industry and staff from other restaurants. Philémon was right and it continues to be an enjoyable place where you can drink and eat well.
Now we can segue into exactly what can be enjoyed at Philémon. The wine list is in the hands of Sébastien Langlois (Buvette Chez Simone, Lili. Co), and he is ably assisted by Sommelier Geneviève Bissonnette. There are bold and affordable wines, all private imports from around a dozen dealers. And around 15 options for wine by-the-glass are also available, including four sparkling which fit in well with the cocktail hour crowd. Of course, if you really want to splurge, what about choosing from some of the 1.5L magnum formats ?
Chef Misha Smarsik is working his magic in the small kitchen and creating simple food, good for sharing and with an emphasis on using good quality products. These dishes are full of gorgeous flavours with spices and the like, that show off the eclectic background of the chef (Russian, Haitian, Moroccan). Also to consider are the charcuteries, cheeses, veggies and tapenades, and the scrumptious bread from Hof Kelsten.
Marc Beauchamp, who has become a co-owner, is the welcoming face of Philémon. The vibe is a good one and with music covering a wide spectrum (ie. Grunge, Latin, R&B, Rock, Jamaican Dancehall), by the end of the evening, the dancing shoes are out!
« Our formula is to provide a warm and welcoming place for our customers and to take good care of them. We're always ready to help and even join them so their evening here is a success. » More than 40 colleagues from other restaurants came to help Philémon properly celebrate its fifth anniversary – with lots of love and fun times !
And so it continues, after eight years Philémon successfully provides a festive atmosphere, with good food and drink, that keeps attracting customers. Thank you, Philémon.
Written by Marilou Nantel
Photography by Philémon




Philémon

$$
Monday: 6:00 PM – 3:00 AM
Tuesday: 6:00 PM – 3:00 AM
Wednesday: 5:00 PM – 3:00 AM
Thursday: 5:00 PM – 3:00 AM
Friday: 5:00 PM – 3:00 AM
Saturday: 5:00 PM – 3:00 AM
Sunday: 6:00 PM – 3:00 AM


Owner(s) Ariel Goldstein, Zebulon Perron
Chef(s) I don't know
Host N/A
Sommelier N/A
Opened 2010-01-01

Accepts mastercard, visa
50 Seats
Accepts groups