Le Chien Fumant: An enchanting destination on the Plateau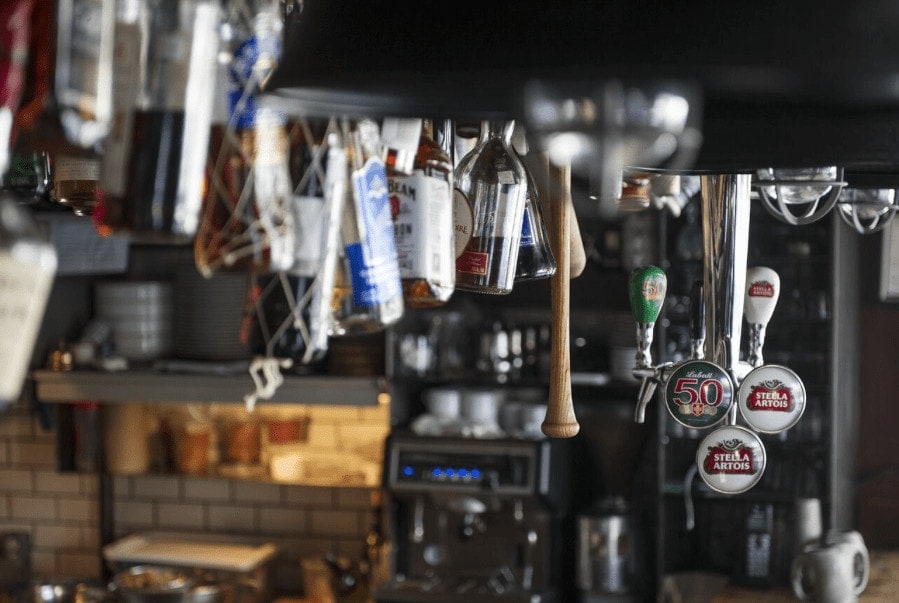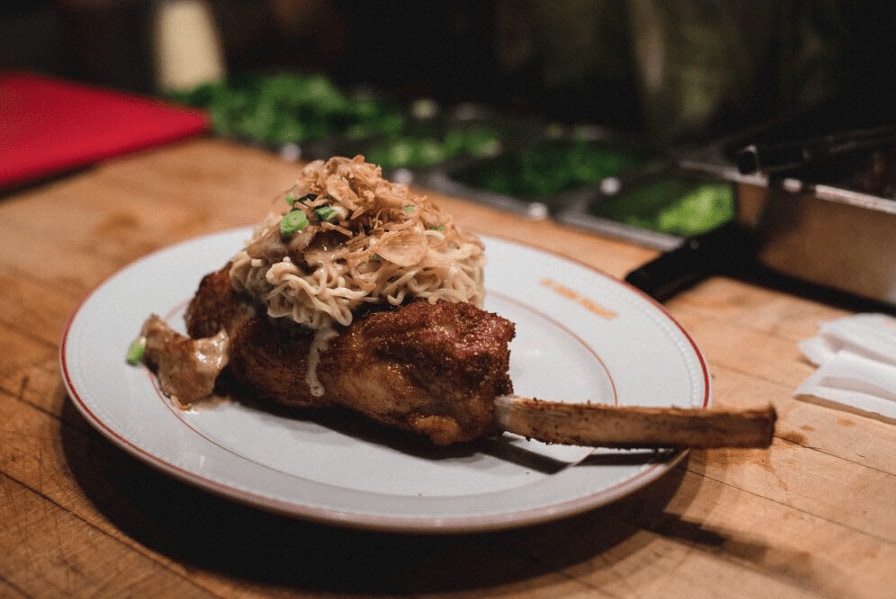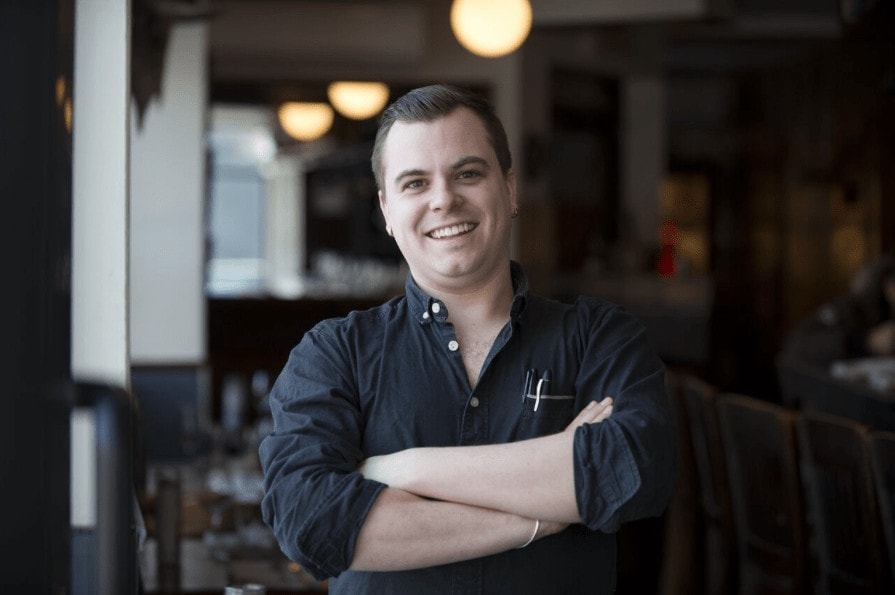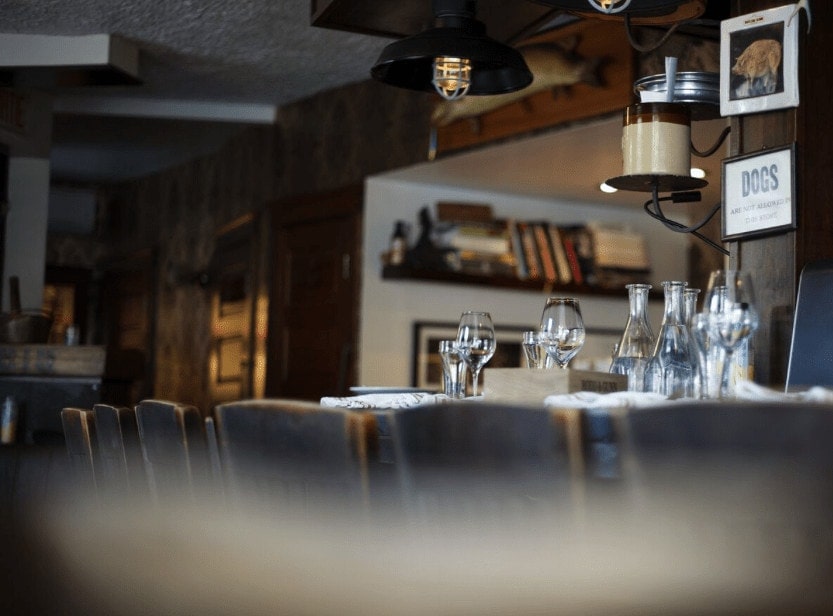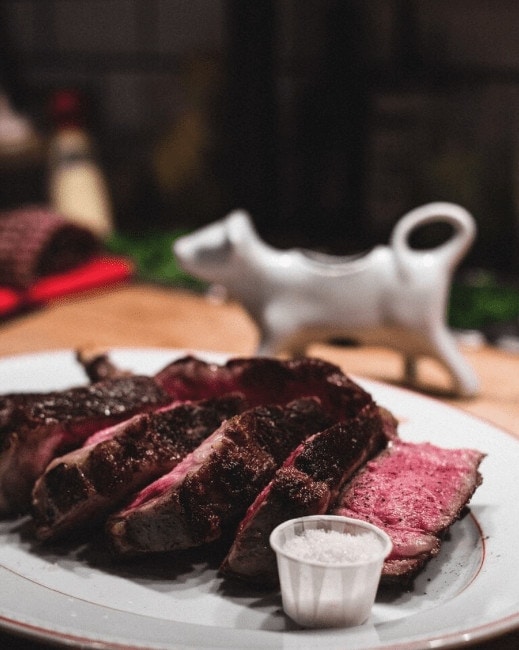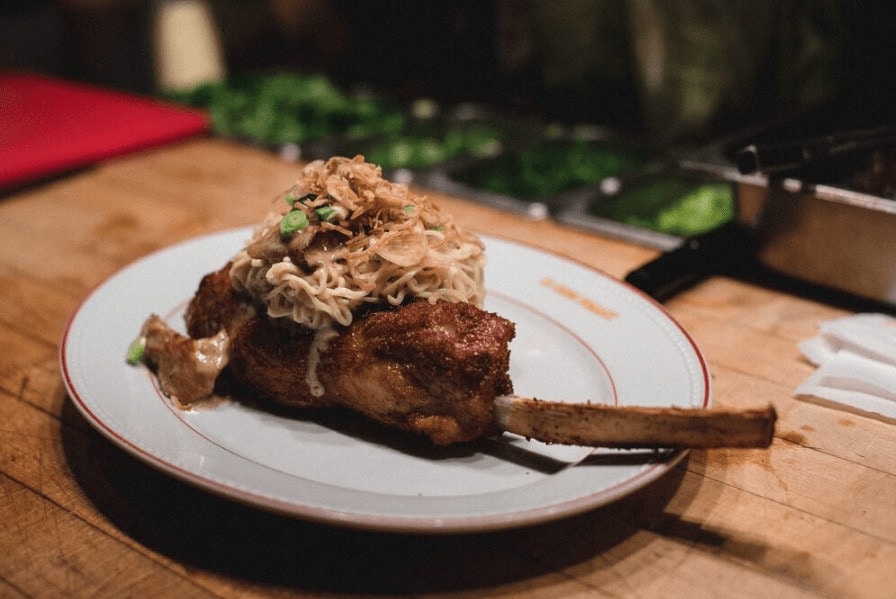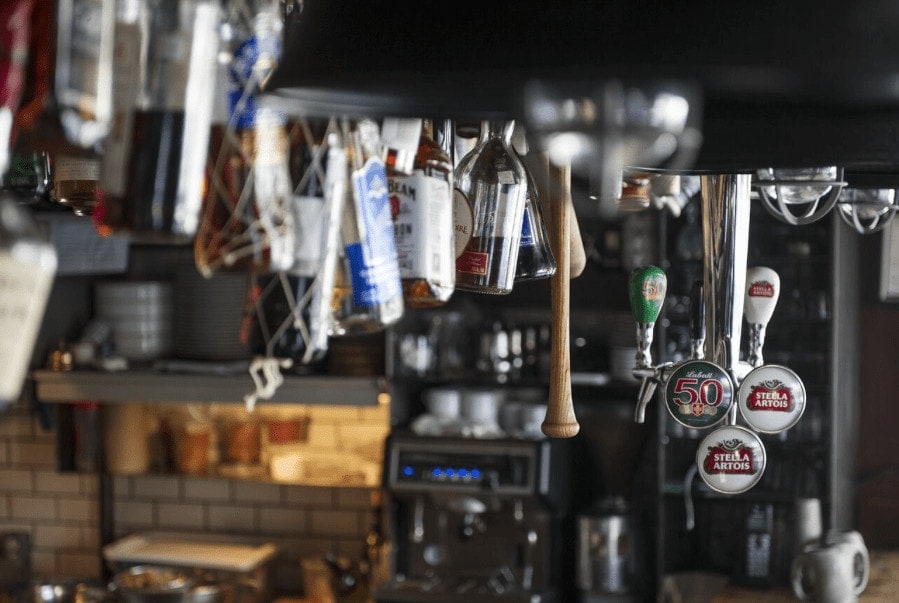 Le Chien Fumant

$$$
Monday: Closed
Tuesday: 6:00 – 10:00 PM
Wednesday: 6:00 – 10:00 PM
Thursday: 6:00 – 10:00 PM
Friday: 6:00 – 10:00 PM
Saturday: 6:00 – 10:00 PM
Sunday: Closed


Owner(s) Maksim Morin
Chef(s) Maksim Morin
Opened 2009-8-10
Le Chien Fumant opened during the winter of 2009 and since then, it is full every evening. The small, corner-style restaurant on the Plateau Mont-Royal continues to charm its guests, and this is no coincidence.
The owners of Le Chien Fumant, Nicolas Gamache (Distillery) and Maksim Morin (Joe Beef, Liverpool House, McKiernan Luncheonette and Deca 77) are always hard at work. "We're here every night. We'd rather be in our restaurant than watching TV." This is certainly part of their recipe for success and as a customer, it is always reassuring and enjoyable to enter any restaurant and see the owners working. These two men in their 20's, met in a bar years ago, became friends, and the decided to embark together on this wonderful adventure.
The decor of Le Chien Fumant is simple, classic and timeless. "We built everything ourselves because we didn't have any money." Maybe that's what makes us feel really at home. The small space only has 35 seats, and a third of this is taken up by the huge bar, overlooking the open kitchen. "We wanted a job, and we found one. We wanted a small restaurant to take care of people, and we do. " Nicolas covers the front and takes care of the wines, cocktails and the dining room, and Maksim is in the back where he is in charge of the kitchen. And it clearly works, in fact it works very well because on really busy evenings, they serve up to 140 guests! A bonus for everyone wanting to dine at Le Chien Fumant is that the kitchen is open until 2am.
The menu offers updated classics, very well executed. You have a vast choice from 14 starters, 14 main courses, and several homemade desserts. There are some changes every day, depending on availability. What does Maksim like best about the menu? "Everything. Otherwise I'll change it," he laughs. It obviously depends on what's available and the dishes are all delicious and include choices like beef ribs (one of the best in the city), ceviche péruano, and squid ink pasta. If you are looking for absolute excellence, then we suggest veal milanese, which is marinated for a few hours, then vacuum-cooked at 55C for an hour, breaded and fried, and accompanied by pasta guancial, and fresh black pepper. There is much happiness to be found in enjoying good things and this includes dining on quality food with delicious and comforting flavours, textures and tastes.
Like the restaurant, the service at Le Chien Fumant is attentive and caring. There are about 15 cocktails to choose from and a very long list of wines that come mostly from private imports.
The kitchen at Le Chien Fumant is open from Tuesday to Sunday (remember, until 2am every day). Brunch on the weekend, serving bottomless Mimosas, is 20$! Any visit to Le Chien Fumant is like being entertained by friends who both welcome you and cook very, very well. "We do what we're supposed to do. We're not reinventing the wheel, we're just trying to do things right." And we can add here that Le Chien Fumant is doing things right, and very well indeed. Thank you for these memorable gourmet evenings.
Written by Élise Tastet