Bar Suggestions: Where to eat well on a date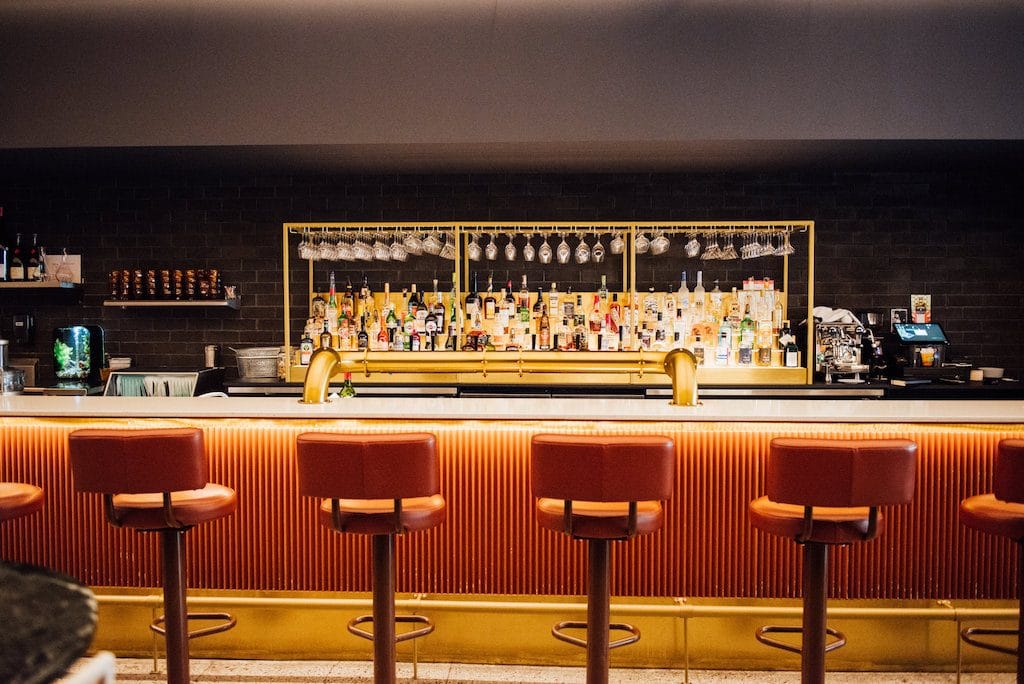 Looking for a nice bar for your next date, but one where you can also eat well?
Here are our suggestions!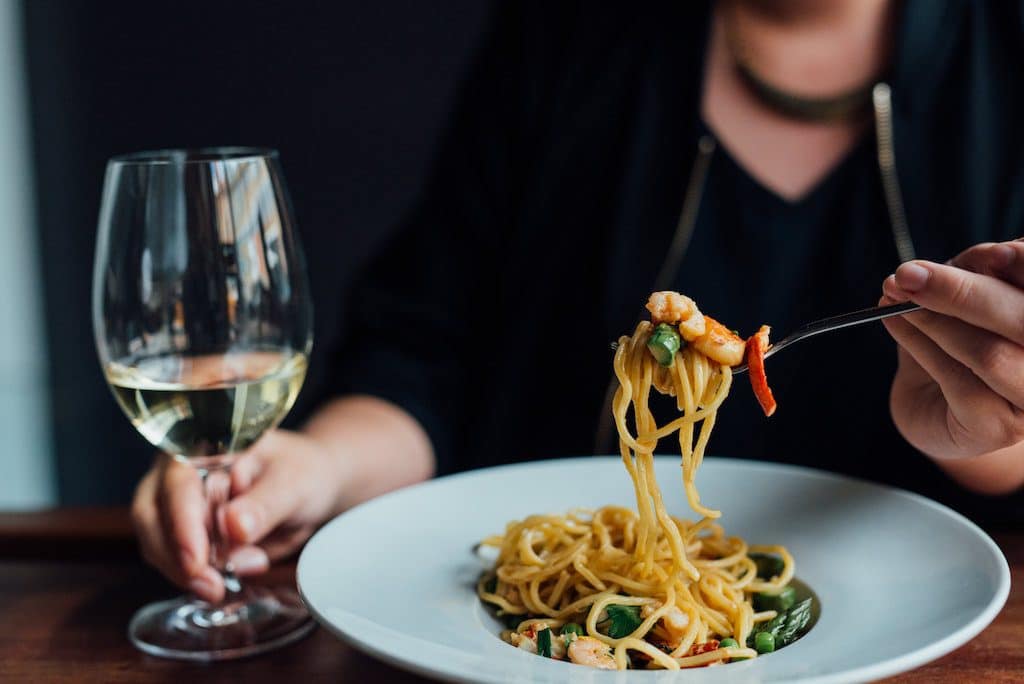 From the moment it opened, Pullman was an instant success. It offered Montreal something new at the time – an industrial wine bar. Among other things, it was the first establishment in Montreal to have a wine glass chandelier and the first to offer a small paper menu for ordering. Now it is a classic address. The beautiful decor by Cabinet Braun-Braën transports you into a hushed and elegant atmosphere; Pullman is chic, yet casual. In the heart of downtown Montreal, this bar offers a multitude of exquisite wines and a small but delicious and refined menu. We especially love the grilled cheese.
3424 Avenue du Parc
Montréal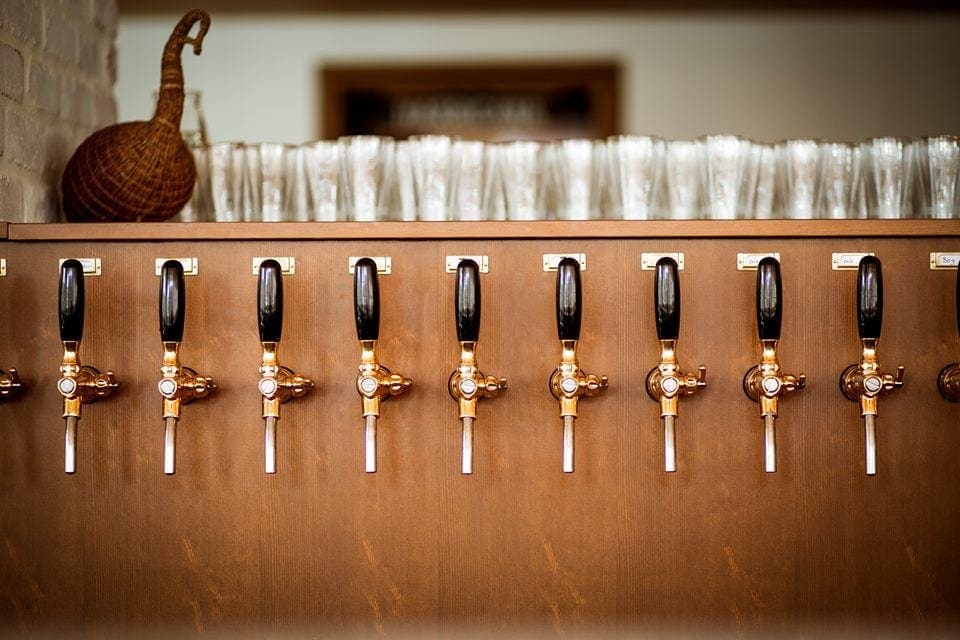 Right next to the Jean-Talon market is this charming brasserie. Beautifully decorated by Alain Carle Architecte, the address also has a lovely terrace. With a menu inspired by the recipes of Danielle – the mother of owner Marie-Pier Veilleux – Brasserie Harricana offers appetizers, snacks, salads and more substantial dishes. "The owner's parents founded the original Brasserie in 1975 in Amos. Marie-Pier took over the concept by adding the production of craft beers and adapting some recipes." Note that the place is now officially a craft brewery.
95 Rue Jean-Talon Ouest
Montréal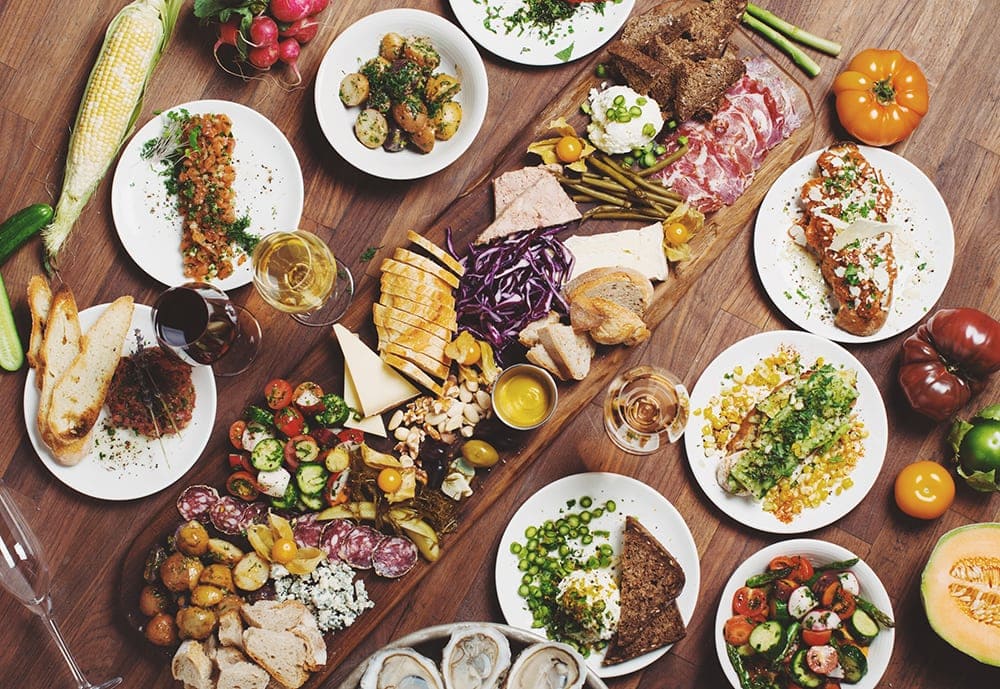 A classic bar for quite some time now, Philemon is still as nice as ever. Offering a simple menu with fresh items, the bar offers salads, gravlax, tartar, charcuterie, oysters and other snacks to accompany your drinks. Decor by Zébulon Perron, the establishment has recently added a charming little terrace for you to enjoy during the summer.
111 Rue Saint-Paul Ouest
Montréal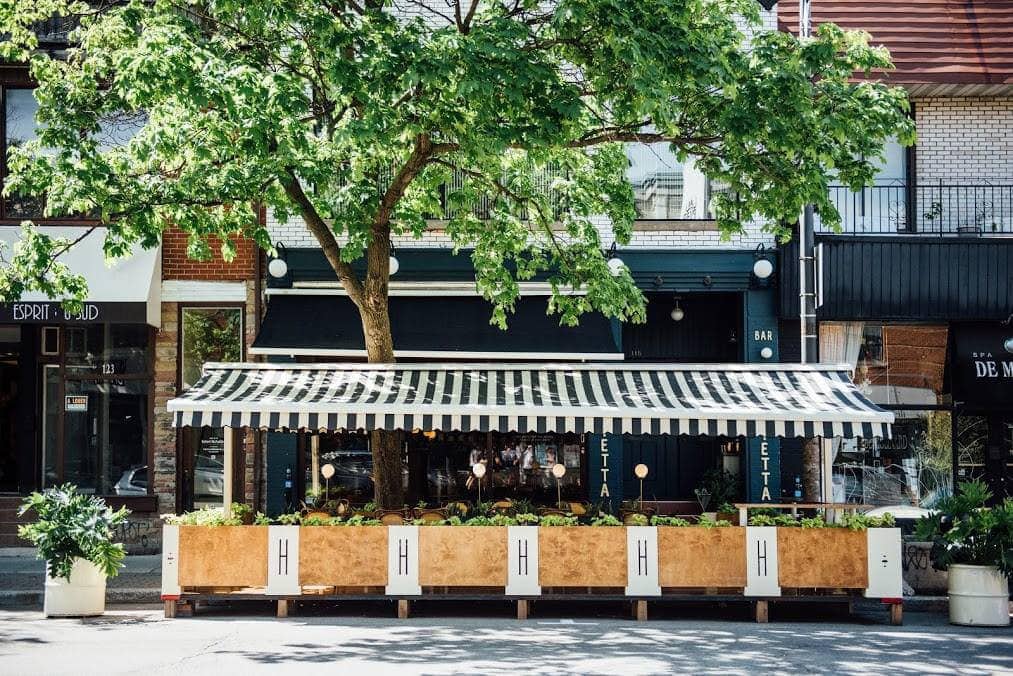 Since its opening in the former Baldwin Barmacie, the bar on Laurier Avenue West has been delighting its guests. Bar Henrietta welcomes you in a 60s tavern-inspired decor; the place is welcoming, refined and absolutely charming. At Bar Henrietta, we eat delicious small plates that are inspired by Portuguese cuisine. We recommend the liver mousse, calamari, charcuterie board, and the chorizo to accompany your wine – from a list of several private imports – or one of their inventive house cocktails.
115 Avenue Laurier Ouest
Montréal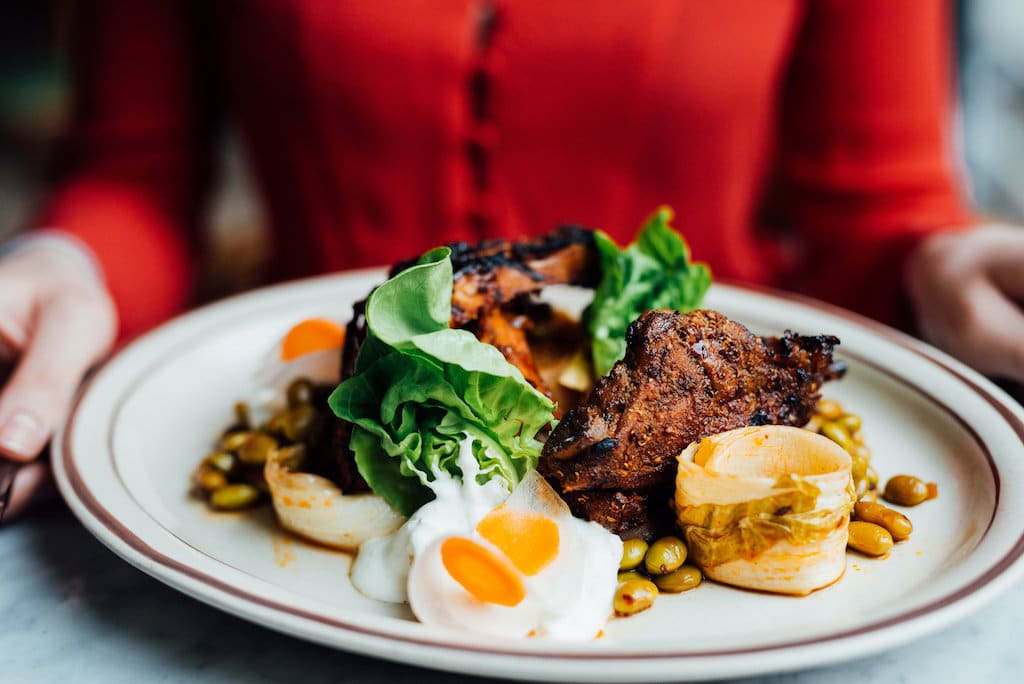 With a decor reminiscent of Berlin, Furco offers a "bar where you can eat well" formula. Decor by Zébulon Perron, the establishment is often crowded with hip people and professionals, especially on Thursday nights. The bar menu conceived by chef Joëlle Trottier is simple and very good. The place can be loud at times, but is still charming if you're seeking a more energetic ambiance.
425 Rue Mayor
Montréal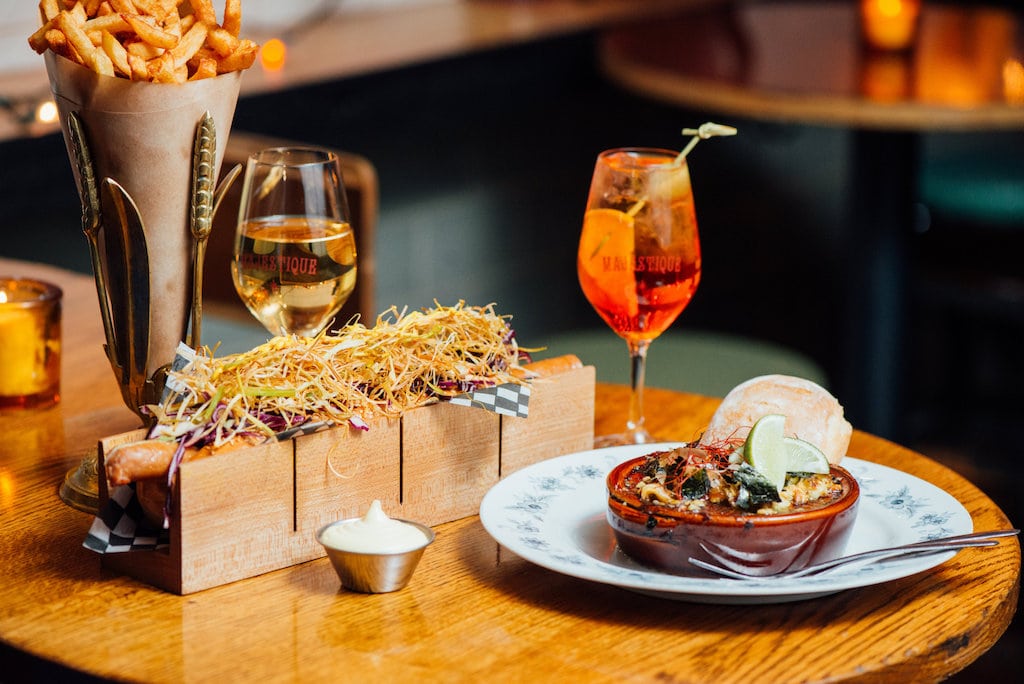 We often talk about this Majestique, but we really have a soft spot for it. With a decor of just the right amount of kitsch, the place is often bustling and offers a very interesting wine list that pairs well with Dominic Lalonde's (ex Toqué!) small menu (note: the fries are extraordinary). Always full of life, the Majestique is an ideal spot for good food, good drinks, and good vibes.
4105 Boulevard Saint-Laurent
Montréal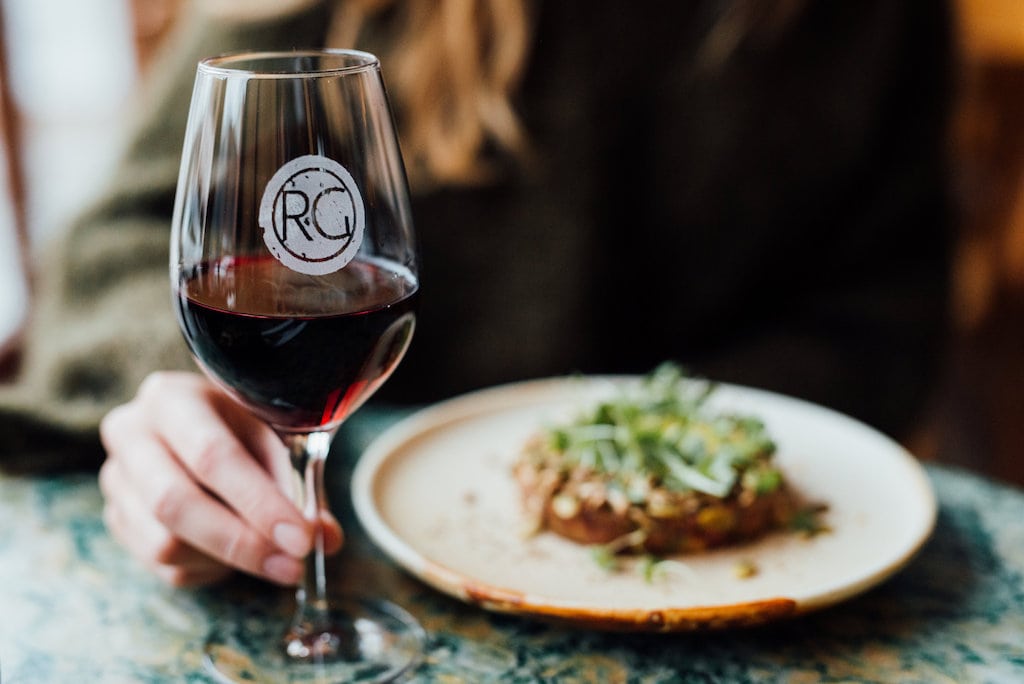 Rouge-Gorge
A wine bar on Mont-Royal Avenue! Beautiful decor by Zébulon Perron. The Bar Rouge-Gorge shows a lot of industry in its decor, but one feels a particular intimacy. A place without pretension or etiquette, but one that simply favours the good pleasures of the table. At Rouge-Gorge, you come to discover good bottles and nice plates from a comforting menu that changes with the seasons.
1234 Avenue du Mont-Royal Est
Montréal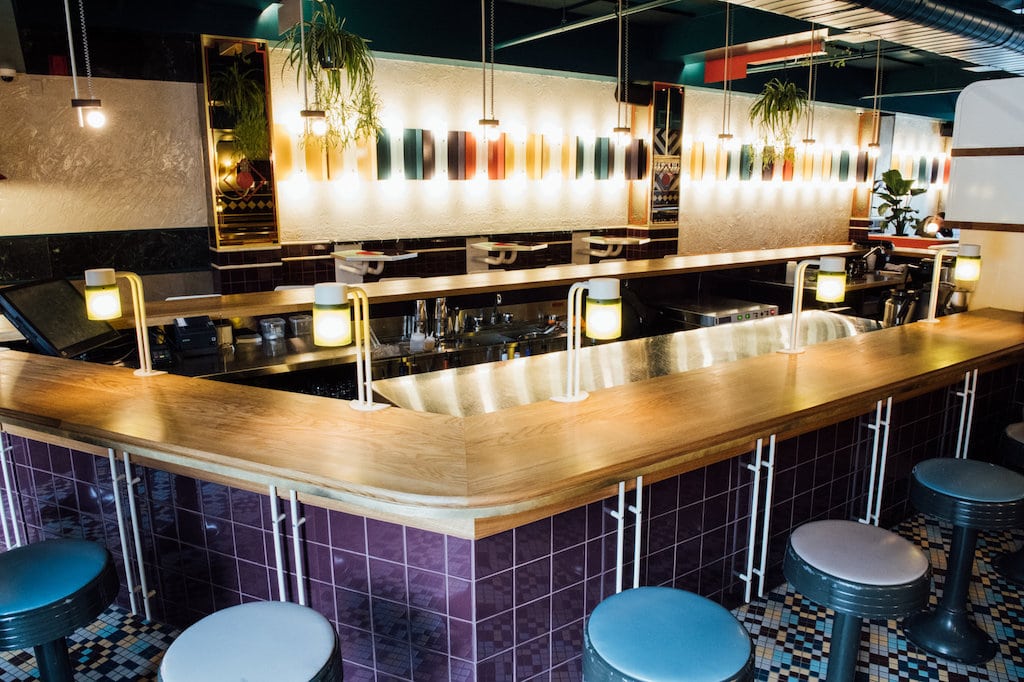 Vinvinvin is a beautiful and colourful bar that brightens up the Petite-Patrie and waters the neighbourhood just right. A great project from a brilliant team of experts who know what they're doing! So that the wine doesn't go to your head too quickly, the address can satiate small hungers with a menu by Marina De Figueiredo. You can order delicious dishes to share that follow two rules: eat well, and eat local. The menu changes very regularly and follows the seasons.
1290 Rue Beaubien Est
Montréal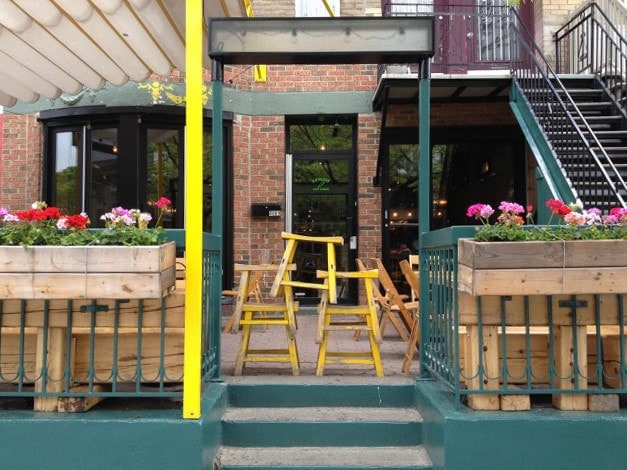 Here is a pioneer in the kind of establishment that serves real "dishes to share" in a bar atmosphere. Here you also have the option of eating a real meal (which helps you keep your sobriety).  There is only one Buvette Chez Simone, and everything is just right. The warm service, the always vibrant atmosphere and the glasses of wine at just the right price. Small appetizers, delicious chicken or half chicken, fries, salads, cheeses, charcuteries or daily specials; the menu is simple and always delicious.
4869 Avenue du Parc
Montréal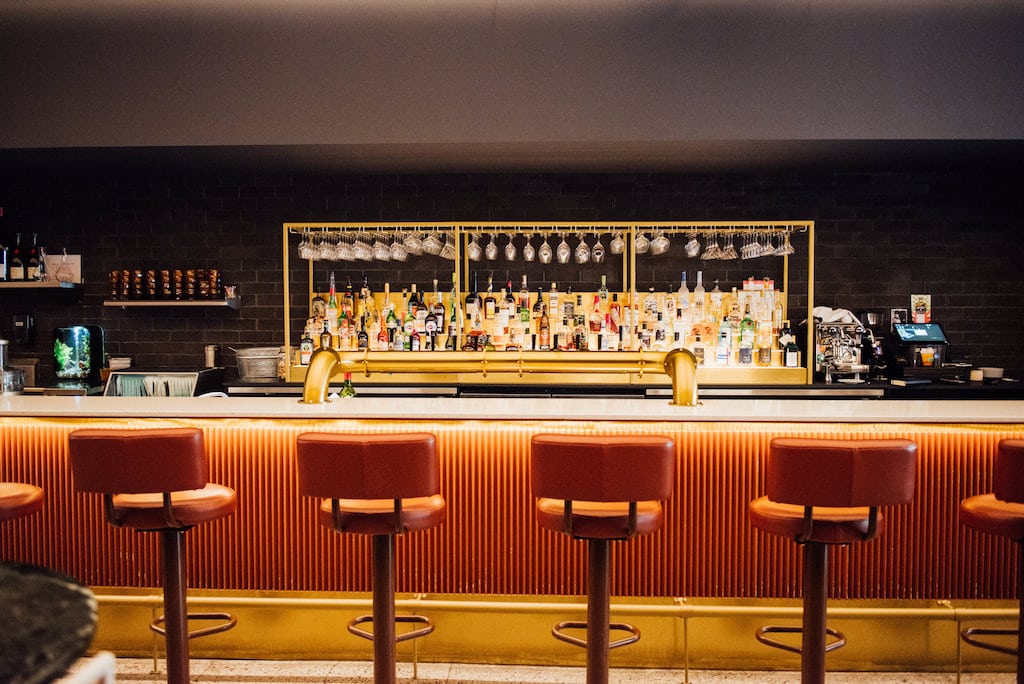 Whether it's for a delicious meal, a quiet drink on a weeknight, or a late-night party, Bar St-Denis has become a landmark for Rosemont residents. The goal was to create a menu that could be adapted to the desires of the customers: dishes to share, to sit and eat to your heart's content, or to nibble when you reach the bottom of your glass. The Egyptian influence of co-owner Emily Homsy's background materializes in the dishes, while one can also come to Bar Saint-Denis to taste dishes inspired from the Middle East, such as falafels, and lamb tartar.
6966 Rue Saint-Denis
Montréal
3424 Avenue du Parc Montréal H2X 2H5
95 Rue Jean-Talon Ouest Montréal H2R 2W8
111 Rue Saint-Paul Ouest Montréal H2Y 1Z5
115 Avenue Laurier Ouest Montréal H2T 2N6
425 Rue Mayor Montréal H3A 1N9
4105 Boulevard Saint-Laurent Montréal H2W 1Y7
1234 Avenue du Mont-Royal Est Montréal H2J 1Y1
1290 Rue Beaubien Est Montréal H2S 1P9
4869 Avenue du Parc Montréal H2V 4E7
6966 Rue Saint-Denis Montréal H2S 2S4