A Monday Date: Our suggested addresses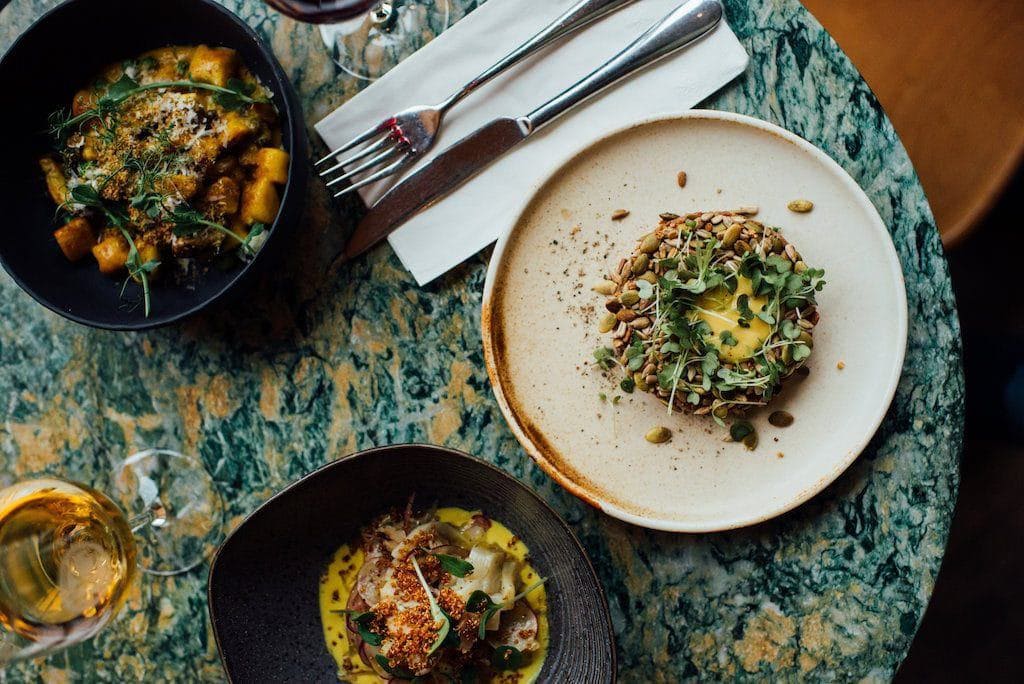 After having presented you with our suggestions of perfect addresses for a Sunday date, here are the ideal addresses for a date on a Monday!
We know that everyone's schedules are different. As we work with and know many people in the restaurant industry, we are well aware that most restaurants are closed on Sundays and Mondays. But not all of them! So it's a great date night for people who work in restaurants that are closed on those days, but also for anyone who has a changing schedule or doesn't mind going out on a Monday.
Monday is an unloved day of the week, but we're here to change that. We love eating out! And why not brighten up your Monday by treating yourself to a good meal without the dishes? A date on a Monday can surprise and spice up the week. To start the week off on the right foot, try one of these restaurants to go out as a couple or with friends and enjoy these addresses, which are often less busy at the beginning of the week.
We think these places are perfect to enjoy the company of your partner at the beginning of the week and start it off right.
For even more suggestions, we also offer you our lists of affordable and festive restaurants, bars where you can eat very well, new restaurants in Montreal or the best tasting menus in Montreal.
Bon appétit, and treat yourself!
See on map
4105 Boulevard Saint-Laurent Montréal H2W 1Y7
1844 Sainte-Catherine Ouest Montréal H3H 1M1
1201 Boulevard de Maisonneuve Est Montréal H2X 2A1
1234 Avenue du Mont-Royal Est Montréal H2J 1Y1
425 Rue Mayor Montréal H3A 1N9
51 Rue Roy Est Montréal H2W 2S3
38 Rue Beaubien Est Montréal H2S 1P8
3927 Rue Saint-Denis Montréal H2W 2M4
6576 Boulevard Saint-Laurent Montréal H2S 3C6
1440 Rue Drummond Montréal H3G 1V9
1453 Avenue du Mont-Royal Est Montréal H2J 1Z1
6230 Rue Saint-Hubert Montréal H2S 2M2
5090 Rue Notre-Dame Ouest Montréal H4C 1T1
100 Place Fabien Drapeau Sainte-Thérèse J7E 5W6
1052 Rue Lionel-Daunais Boucherville J4B 0B2
950 Beaumont Avenue Montreal H3N 1V5
1290 Rue Beaubien Est Montréal H2S 1P9
4869 Avenue du Parc Montréal H2V 4E7
6703 Avenue du Parc Montréal H2V 4J3
3 Rue de la Commune Est Montréal H2Y 0B1
1041 Avenue Van Horne Montréal H2V 1J4
5201 Boulevard Saint-Laurent Montréal H2T 1S4